The brand's surfer-goth-rockstar takes a Kenneth Anger inspired trip between darkness and light, and if you missed it, here's a chance to read part of our fascinating chat with the Caten twins from Issue 4
Photos by: Marta Marinotti
Styling and Text by: Riccardo Slavik
Model: Janusz Kuhlmann @ Fashion
Assistant: Alessandra Pistolesi
All clothes dsquared2 except net tank top, sleeveless t-shirt and leopard print shorts stylist's own.
Leather cap, leather choker with buckle, silk kerchief and boots with buckles dsquared2, all other accessories, stylist's own.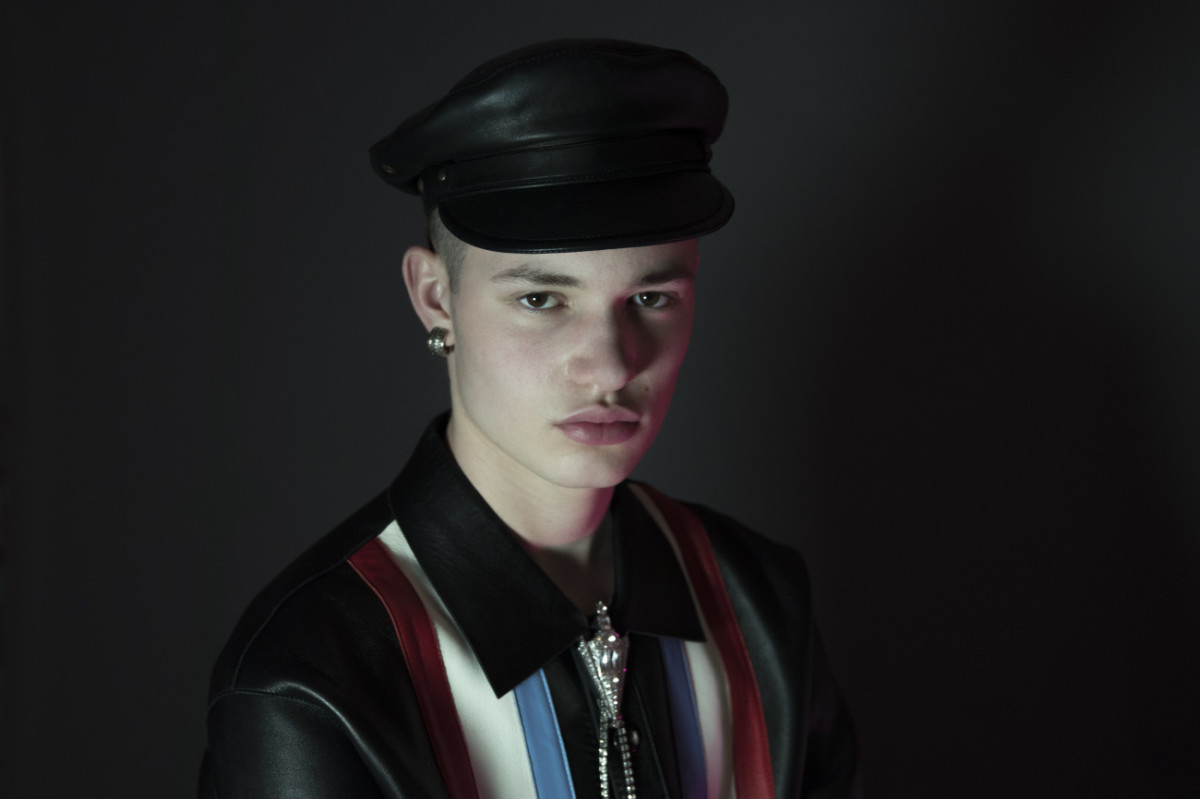 The full version of this interview with the Caten twins first appeared in DRY 4
Twins Dean and Dan Caten are the dynamic duo behind Dsquared2, the Milan based brand brought to fame by their elaborate fashion shows, effervescent personalities and colorful mix of denim, glamour and quirky fashion references. From humble immigrant origins in Canada ( the family's original name was Catenacci) they have created an internationally successful brand, dressed music icons for videos and concerts and have recently opened their own rooftop eatery and a state of the art gym and spa in their Art-Deco headquarters in Milano. We met them for drinks at Ceresio 7, the bar/restaurant with rooftop swimming pool which has quickly become the place to be for a cool, easy yet glamorous time. Talking with the twins can be sometimes confusing as, in classic symbiotic fashion, they tend to finish each other's sentences, and, even though they have very separate personalities their conversation flows seamlessly from one to the other almost like an internal monologue between different facets of the same person
DRY When you started was it successful right away?
D2 Not when we started, not really… I mean, with the first collection, after we spent all our money making it, the showroom said ' we're sorry but you don't really fit ihere we can't take the collection' so we decided to go to the fair in Paris, the SEM, we were already at the end of June and the fair is in September and we had 2 months to get everything together, shoot the collection, put together a little look-book, design a space we could sell it from and we took a truck and we went to Paris and we sold it ourselves, 4 days in the fair and we had orders for half a million dollars
DRY What year was that?
D2 It was 1995, and we thought 'nobody is going to know this brand Dsquared2', so we called all our friends in Paris to come to the fair, so the stand was packed and it looked super busy, we created our own buzz so more people came to the stand…
DRY You always had a flair for creating a buzz, and a show, how important was music when you started?
D2 I think music has always been important in our life, it's probably why we're always happy, why we sing show tunes, music gives you energy and puts you in the mood , it makes you happy , wakes you up in the morning, we always have music on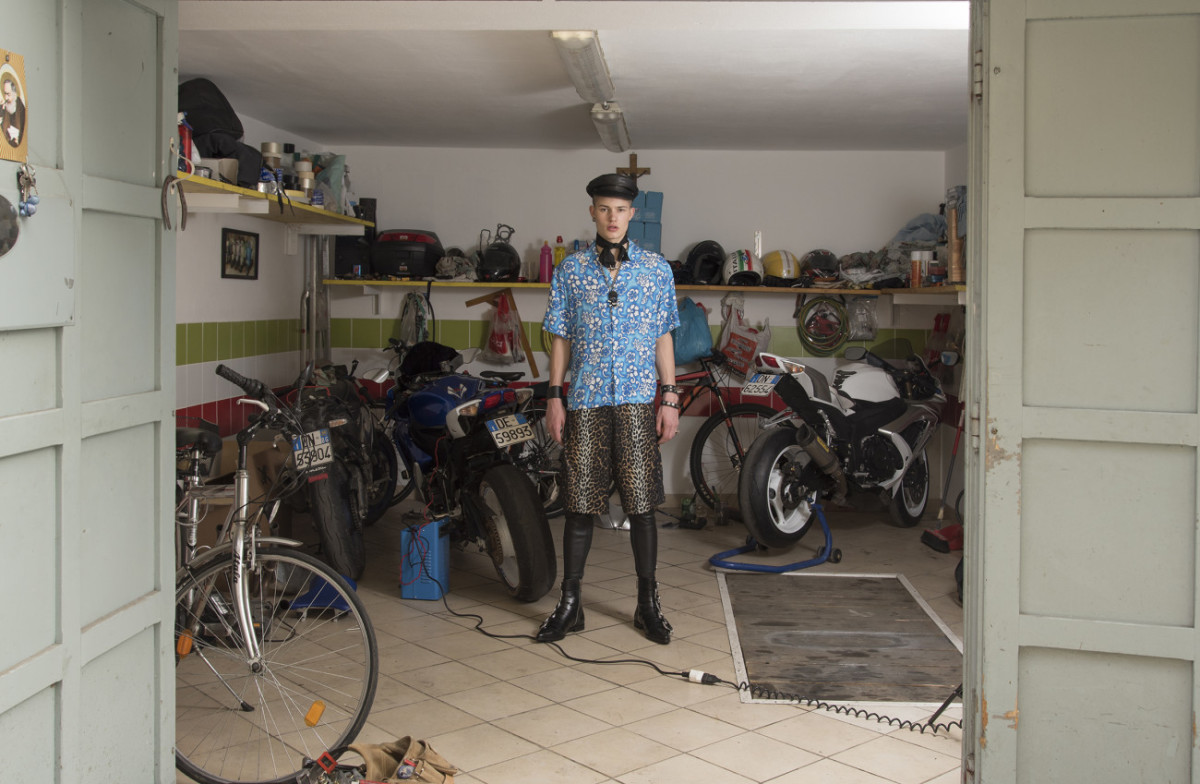 DRY Were menswear and womenswear always intertwined for you? Your last show was co-ed and followed the trend of uniting men and women in a single show..
D2: At the beginning in Canada we were doing womenswear, when we started our own company we decided to do menswear because there wasn't much in the terms of good menswear out there and it was less competitive, and we could build 'him' up more easily and cheaply and then when the label became bigger we could add the girl, when 'she' came out she was a version of the menswear, there were a lot of trousers, sportswear, it actually started with Madonna who wanted some of the menswear and we cut the clothes for her in a more feminine way…
.. when She ( the womenswear) came along, in the beginning, she was a lot like the menswear..
DRY I remember at the beginning for a brief time it was called Shesquared2..
D2 Yes, it was a brief moment, we were working with a very small factory at the time, and there were all these production problems and we said 'you know what? We don't need to do it' We stopped. We waited for the menswear to become stronger and when we came out again with womenswear it was the right time..
…we were with Staff when we came out with a womenswear line again and we were organized, we said, 'we're doing a capsule in the Spring Summer show,' we told the buyers there were 9 looks in the men's show and that would be the flavor of how it would be, and you could prepare for next season if you liked what you saw in the show and make room for it in your stores and in the budget and we made the cover of WWD with the girls from the men's show and then we shot the campaign with Naomi Campbell and we asked her if she would open the show next season and she said yes; and when she did that then all the other girls wanted to be in the show, it was fantastic, probably one of the best we ever did…
DRY But you always had that special relationship with the models
D2 Yes but again it was about common sense, street smarts, that show we had these fans that were always outside the shows waiting for the models as they stepped out from the plane onto the catwalk and they were screaming their names and snapping their pictures and it gave them such a great energy, we thought :you should always have fans at the shows, it gives the girls amazing energy… that was a fantastic show…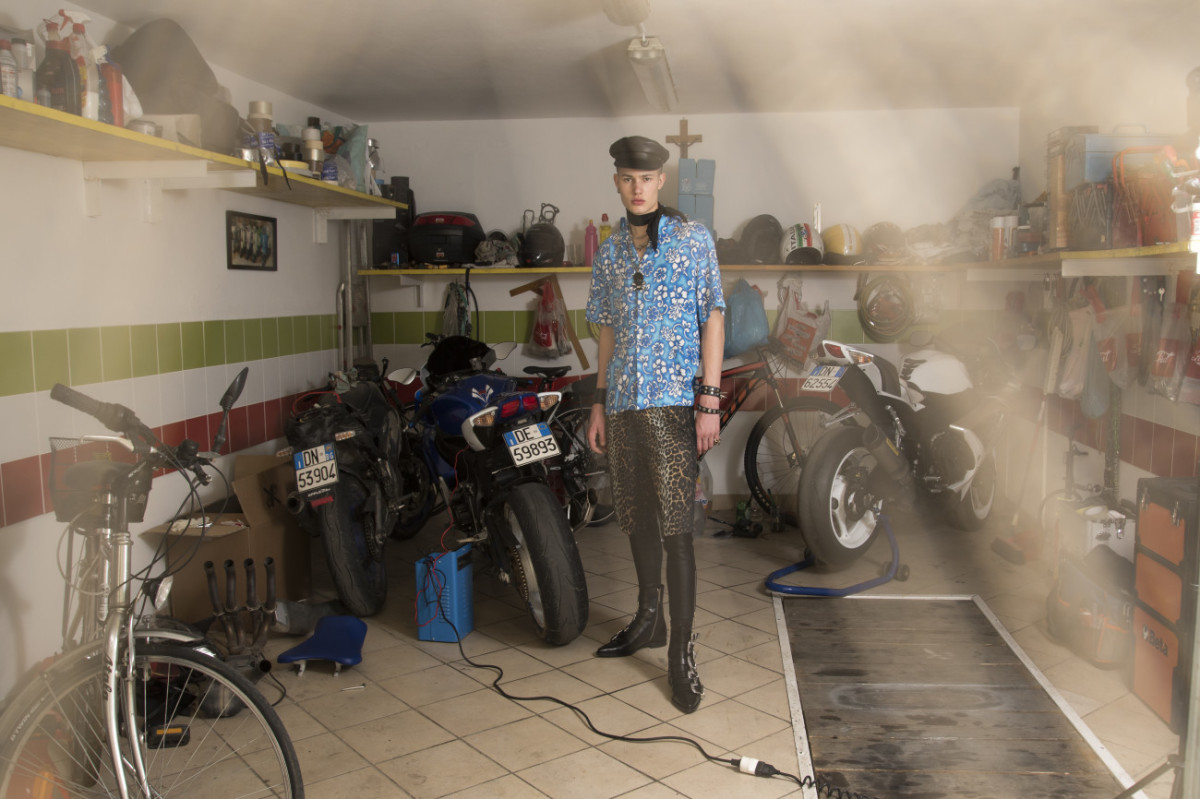 DRY how important are the shows for you collections?
D2 they're kind of your reward, it's your final project, it's presenting your project to the world… telling a story, about where you're coming from what are the ideas behind the collection…
…who is 'she' where is she going..where is she? What's the soundtrack.. we love putting all those elements together …it's one thing seeing the garment in a showroom and another to see it live, with the music, the backdrop, you get it…
…We take care of all the show tracklists because it is important that the collection is supported by the proper sound. There is a close bond between them. One of our favorite playlist is the one we used for our co-ed show….
DRY Where do you start when you start working on a collection?
D2 We start with the theme, we decide if we want to do Glastonbury, or Pioneers, or Jazz… and then we throw in something to twist it, like Samurai… Last show was Mormon meets Grunge meets Canada, we always like to mix in a little bit of Canada, but mostly we like to mix together things that don't belong, like a Victorian Surfer Samurai, the way a cool girl likes to dress, they have to have an element that's ..foreign…
DRY So you start with an image of the woman who will put on your clothes
D2 She needs to be cool, sexy, confident,
…assured…
DRY Do you always agree?
D2..pretty much..
..most of the time..
we know each other in and out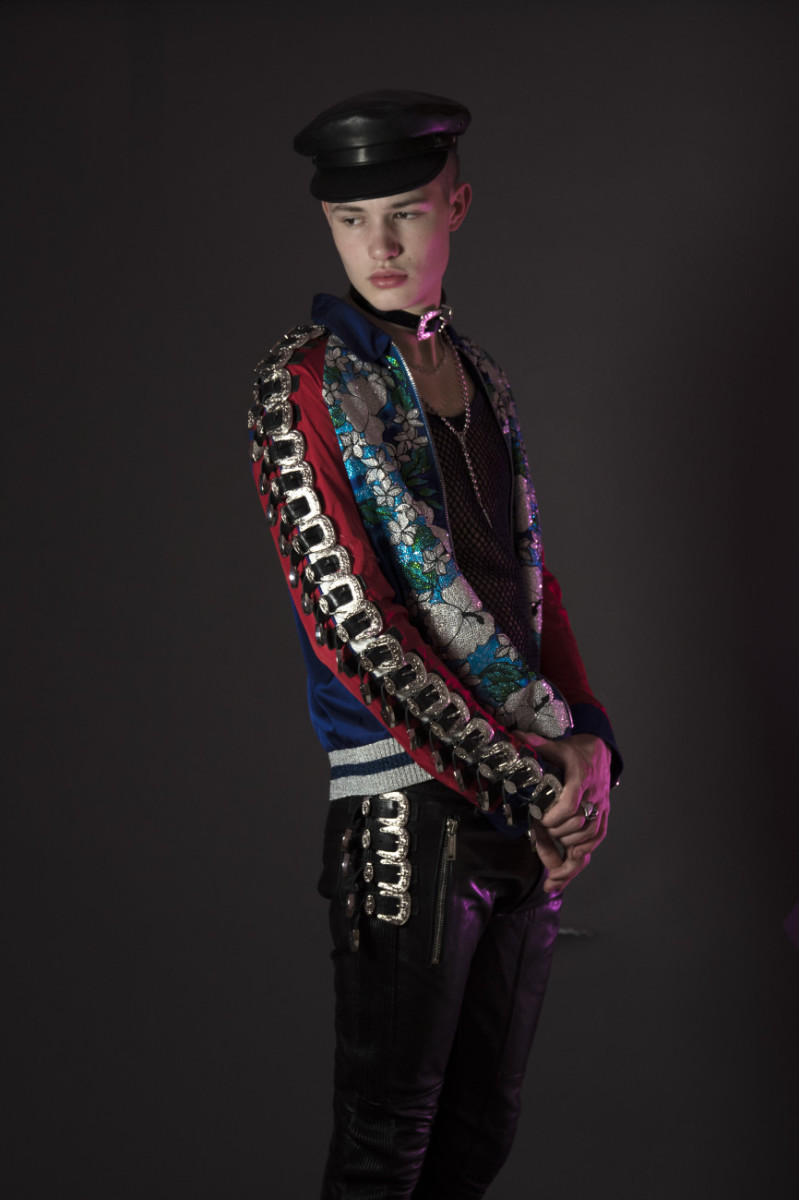 DRY Do you like being together? Do you ever wish to be alone?
D2 Well when it's just us we're alone, if it's just me I'm just half a person, i can't see a movie.. even on the plane we're watching together 'are you ready?' and we start the movie, each in his own seat but the same movie at the same time, we even cry synchronized
DRY You're real twins you always do everything together
D2 Yes, well there are twins who like to do their separate things
DRY Some twins feel the need to assert their individuality, but you do have different personalities, you kind of compensate, fit each other…
D2 A lady told us once that we were like a bird, I ( Dean) was the wings and he ( Dan) was the legs so he couldn't fly without me and I couldn't land without him
…but' it's true though I'm kind of the responsible one the balanced one and he's the more flirtatious and crazy and.. risky… one but we balance each other because if we were both the same way we would probably not be here… he's the one who goes off without a worry ' oh look i found us a place to sleep'
DRY Do you have any addictions?
D2 We can watch 4 seasons of a tv series in a day, we'll make a Netflix day and watch an entire series of The Crown or The Get Down, in one day, because we don't have time, so it's not like we go home every night and watch an episode we'll watch all of them on a Sunday… watching movies..
DRY So you don't party anymore?
D2 We're a bit older now,. we can't really, it takes a few more days to recover, we can twirl
we can twirl.. it takes two more days to recover afterwards… don't get me wrong it's not that we don't like to party, the problem is not the party, it's the day after..
we used to go out every night, now we don't
if we go out we'll go out on a night we know we're not working and make it good
DRY I think also having worked in clubs after a while it's something that you can say 'ok I've done it'
D2 I've done it but I still find myself doing it again ( laughs) even though it was more fun back then, or maybe we were younger and we're more jaded now, but it was different then… nowadays you can't smoke inside, you have to go out and smoke and it's not about being interesting anymore, clubs are about having money and having a table and opening a bottle, in London, East London is more about the trashy fun, the look, City clubs are more about having a table and being in the VIP area…
DRY Do you think there's something interesting going on in music nowadays? Which music o you like?
D2. We like music with some vocals ..still..
..we like music we can dance to, we can sing, we love the music from La La Land
DRY Are you nostalgic about music?
D2 We grew up with different genres, our father loved Sinatra, our brothers were rockers and we had so many different influences, the 70s were a great moment in music there were so many changes you went from classic rock to new wave…
DRY Young people apparently listen to a lo of old music, it's a generational thing, in the 70s it would have been weird to listen to your parents' music but in the 80s there was a big revival of 50s and 60s music
D2 And there were so many different things going on musically, punk, new wave..
DRY. Your last couple of shows have been more straightforward catwalk presentations, is it a coincidence or is there more focus on the shows?
D2 Basically, product is always our main focus! We always try to create a set that is in line with the collections' inspiration. Nothing is a mere coincidence; the different productions represent an important aspect of a more complex creative process…
DRY The clothes have evolved from the classic glamour-denim mix to a more nuanced layering of different cultures, subcultures and styles, is this the subtle influence of a new styling direction?
D2 It's not a new styling direction but a matter of awareness and maturity… We feel more confident and our brand identity has taken a precise direction. We bring our distintive codes into collections trying to give them every time a different perspective and a new understanding. The brand has become what it is today thanks to our ongoing study, to our evolution while staying very close to our roots….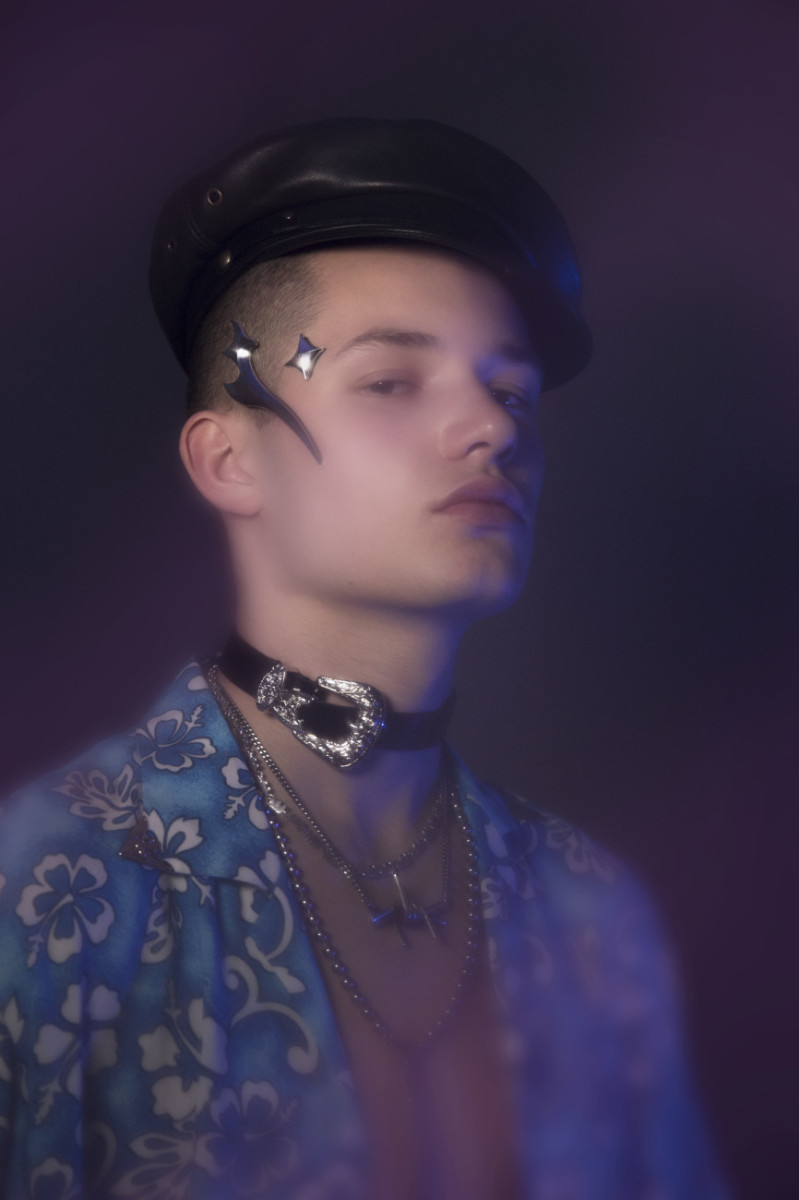 DRY You've dressed everybody, Madonna, Beyoncè, Britney, how is working with such huge stars?
D2 For the Super Bowl Beyoncè called Donatella, she called Riccardo, she called everybody… and everybody sent her clothes, Riccardo was watching it with friends and we came out, he was like 'tI'm glad it was you guys because i was furious' … with her it is weird because she reminds us so much of our girlfriend so it's easy there's no paranoia, for the Super Bowl we sent her some stuff, she sent us a briefing, which was Black Panther stuff, and i actually saw what everybody else had done, and it didn't really fit the brief… she wanted to be tough, and aggressive and it was about a historical moment, about Black Power, she had to be like Rambo, and when she saw it she was like 'I can't do it in this it's too heavy' because of all the bullets and the metal parts but she practiced in it three times so at the end we didn't have a definite yes or no but we had a good chance… it's like a contest… until the last moment everybody thought she was wearing their look and we had about a 90% chance because she had lost a few bullets… and the night before she wanted a matching outfit for her daughter, for the next day….
DRY talking about collaborations how did the K-Way collab come about?
D2 it's a classic, legendary label, something that everybody knows and is familiar with and it's kind of cool but at the same time it's basic and kind of funny… we re-proportioned everything, the zippers were huge the volumes were bigger, we made a longer one like a trench-coat, we did double-face with one size wool and the other side with applications… a 15000$ K-Way , but it's a classic so you can play with it, we had K-Ways in the 80s … and we're doing another capsule for Spring Summer 18 with vintage t-shirts and powdery colors…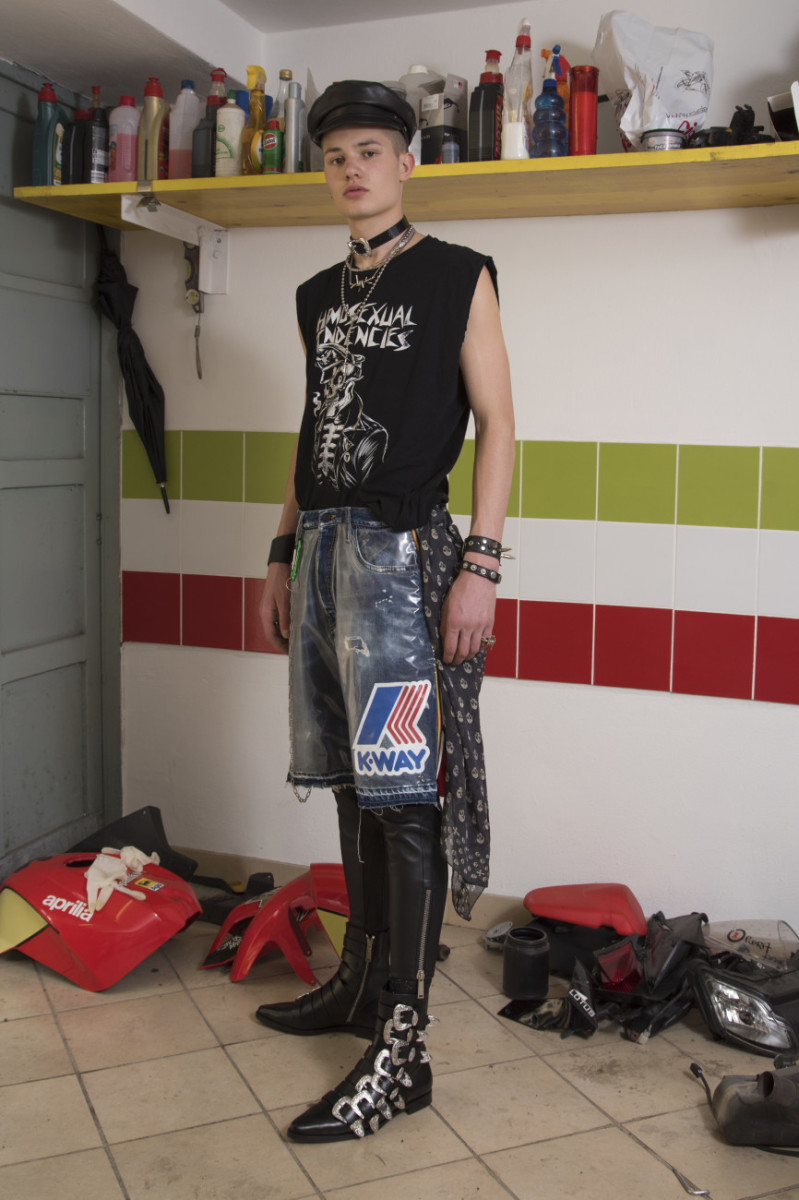 DRY Do you think about the future?
D2 We do, like, 5 year plans, and then we ask ourselves, where do we wanna be in 10 years?
… we wanna retire… we wanna do different things, opening this restaurant was great, we love our job but sometimes doing something different is fun, doing a tour, doing a concert, takes you out of your every day routine… looking at furniture… it's a creative outlet but in a different vein and it's fun to change every now and then
The boys are late for a dinner date so they rush off in a flurry of kisses while we finish our Cosmos with the lovely girls from the press office, looking out at the pool on the roof at Ceresio 7, wishing the season would lend itself to a quick tipsy dip while the sun goes down on Milano's fast changing skyline.