Collectible DRY spoke with Gloria Jane Royer and Shannen Maria Samuel, the sustainable designers behind Brick Lane Market
's

fashion activism platform, to discover the vision leading the project and find out more about their practice

Text by: Gilda Bruno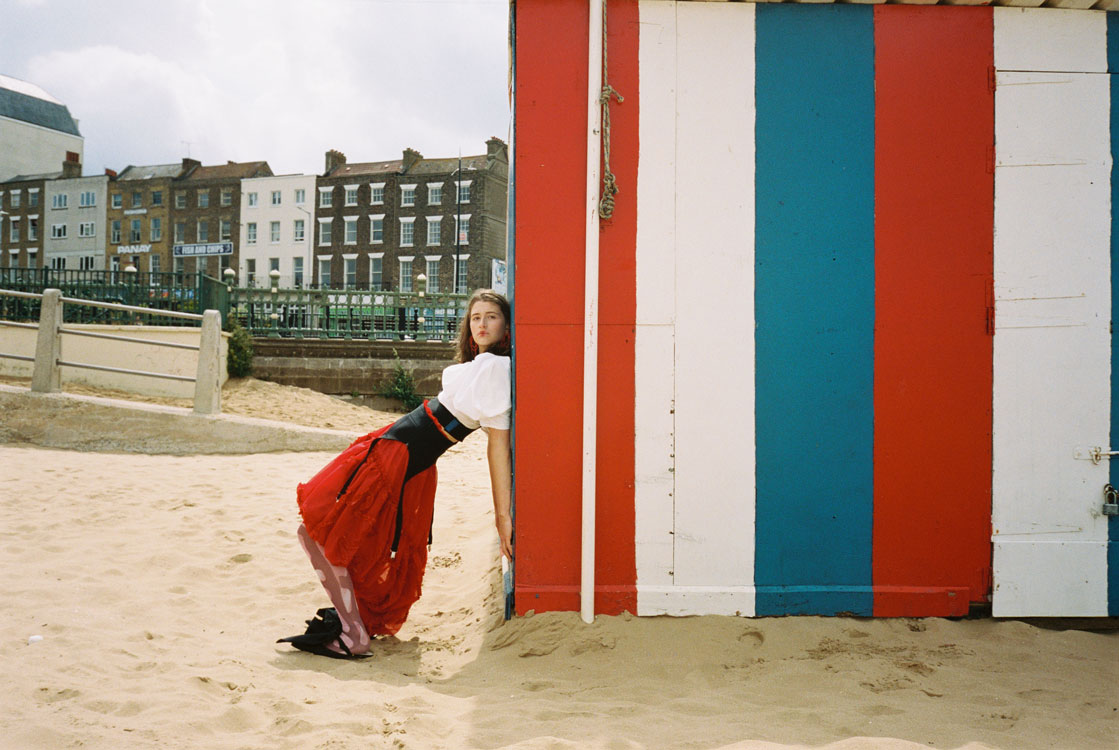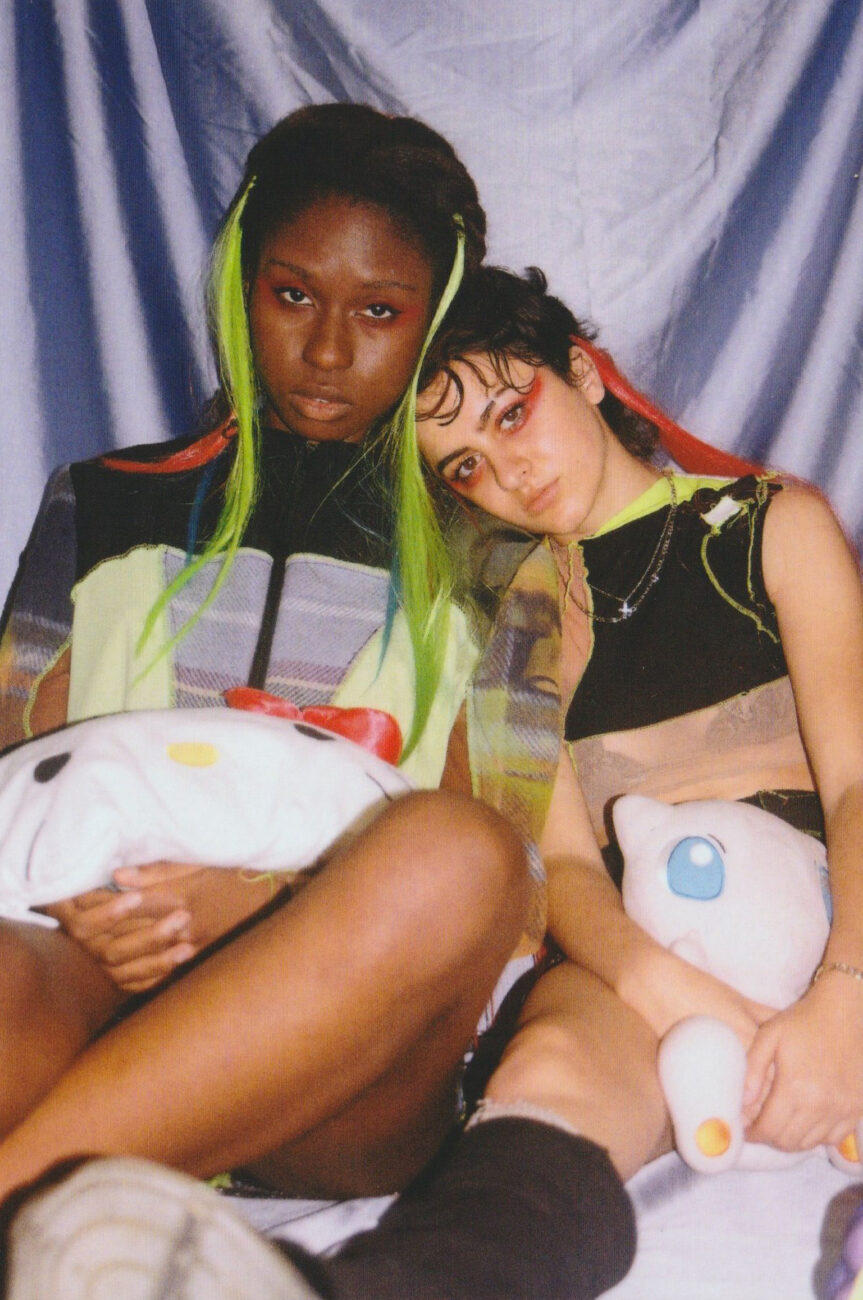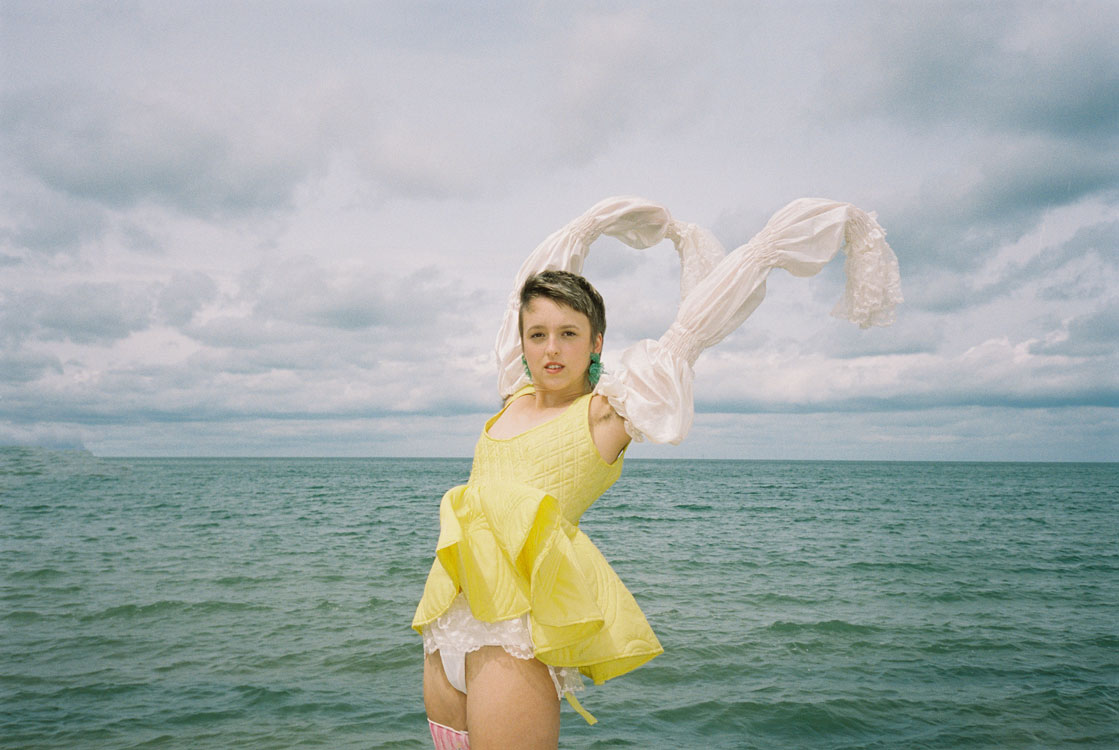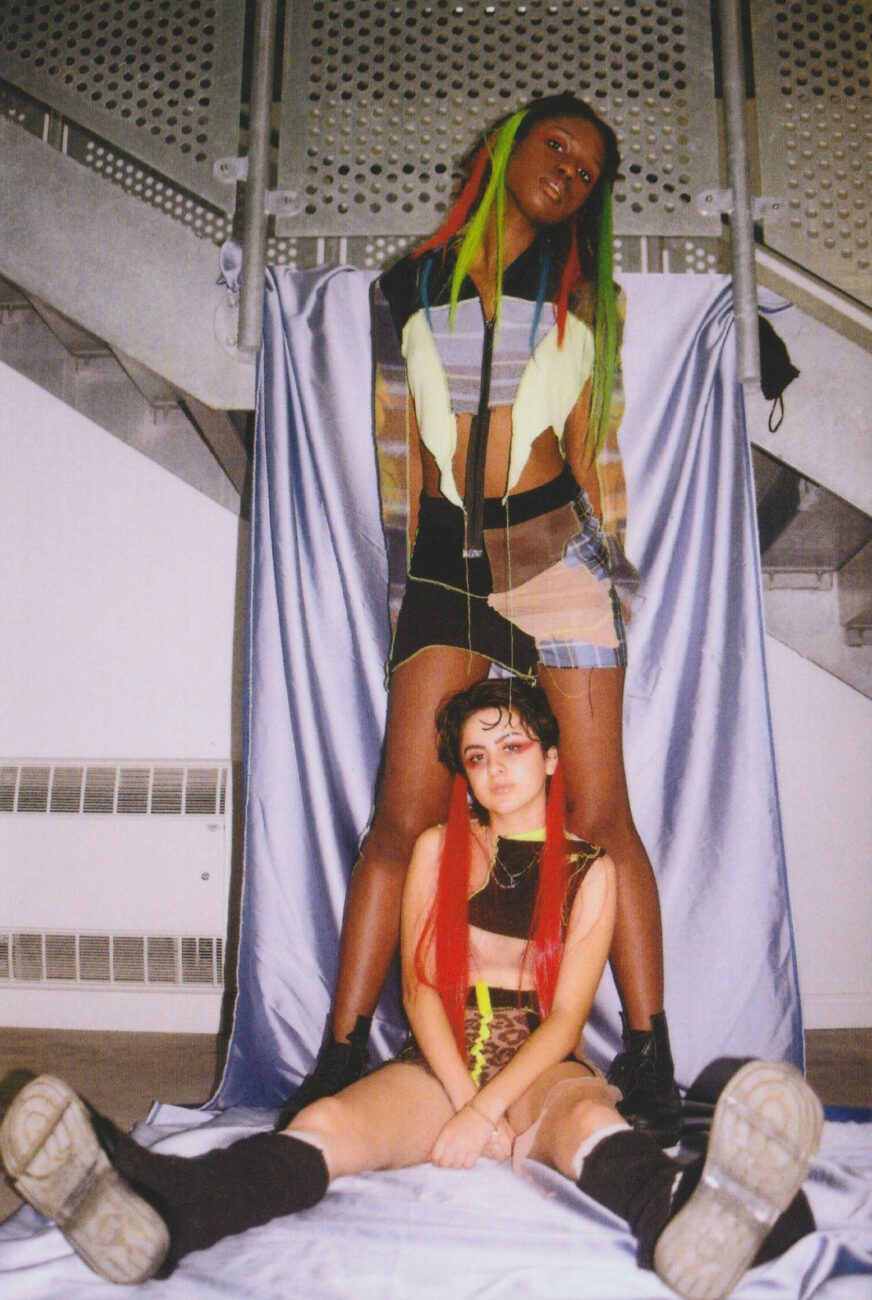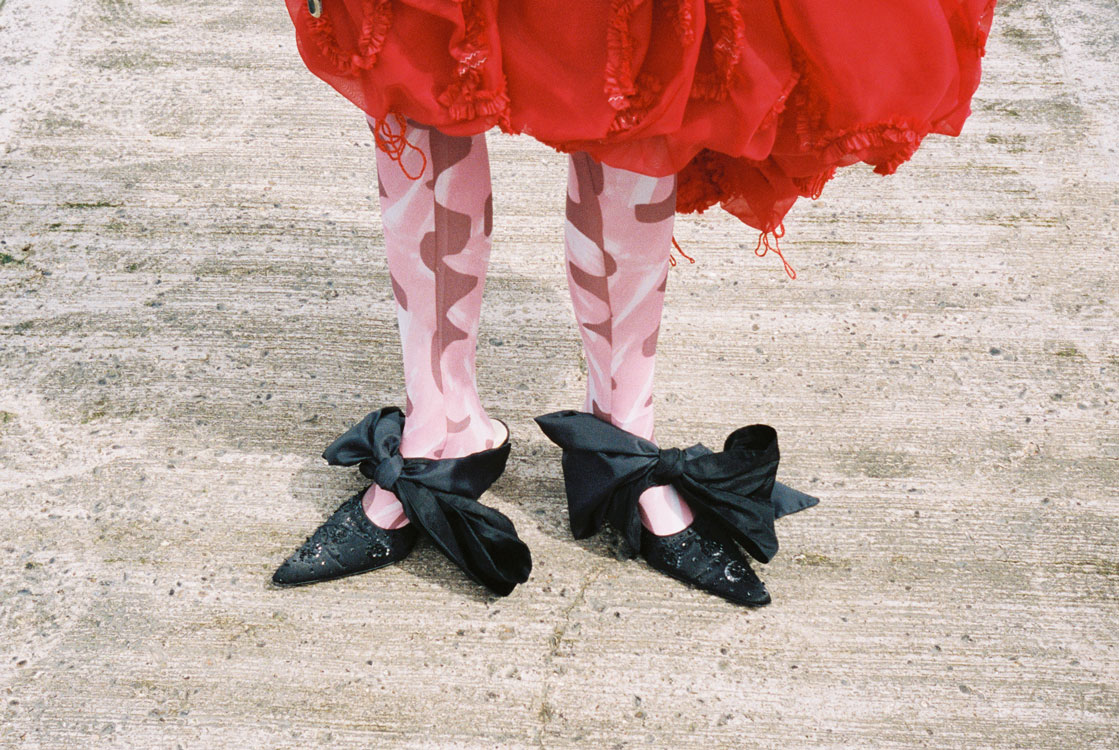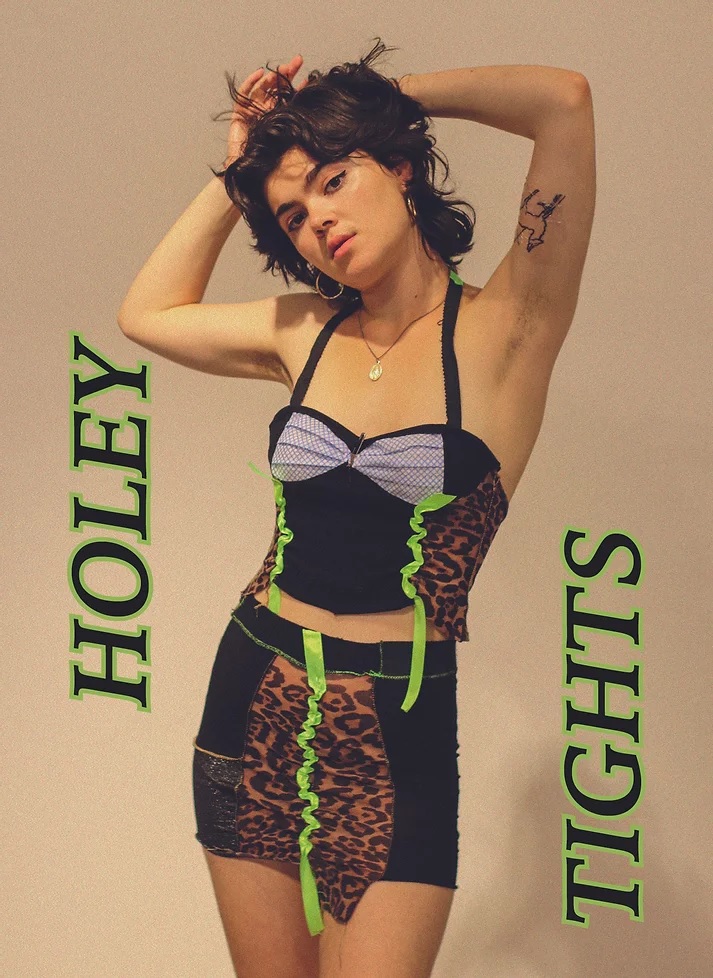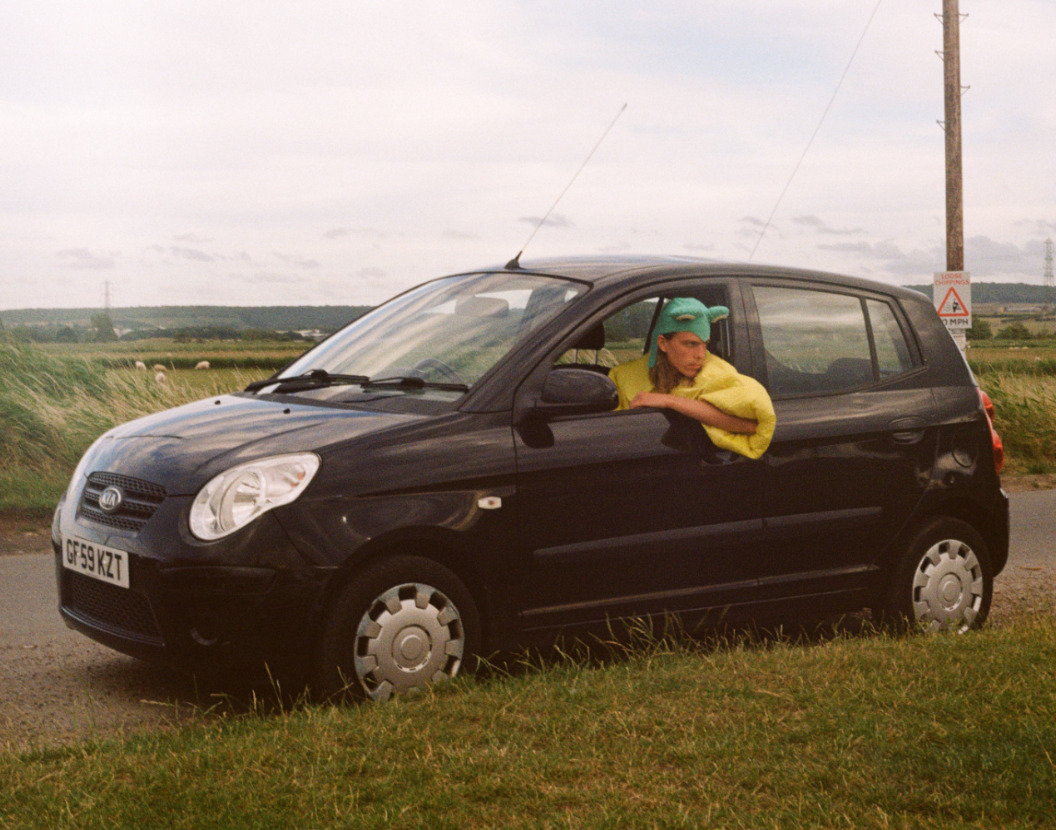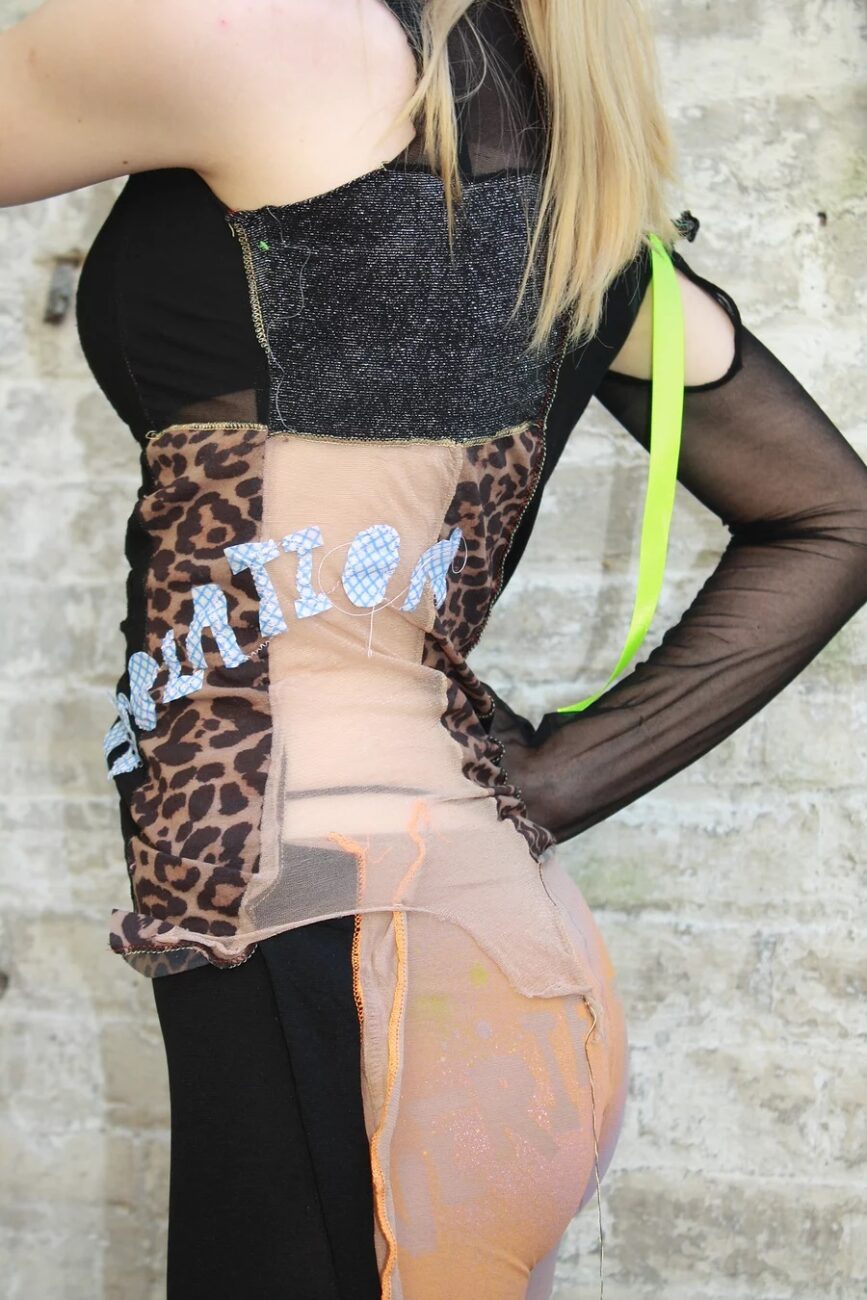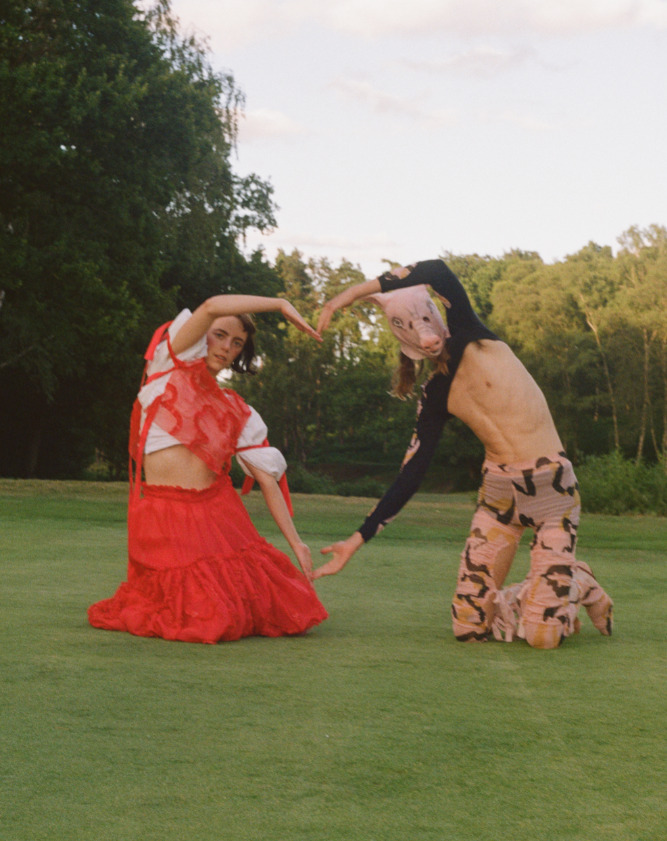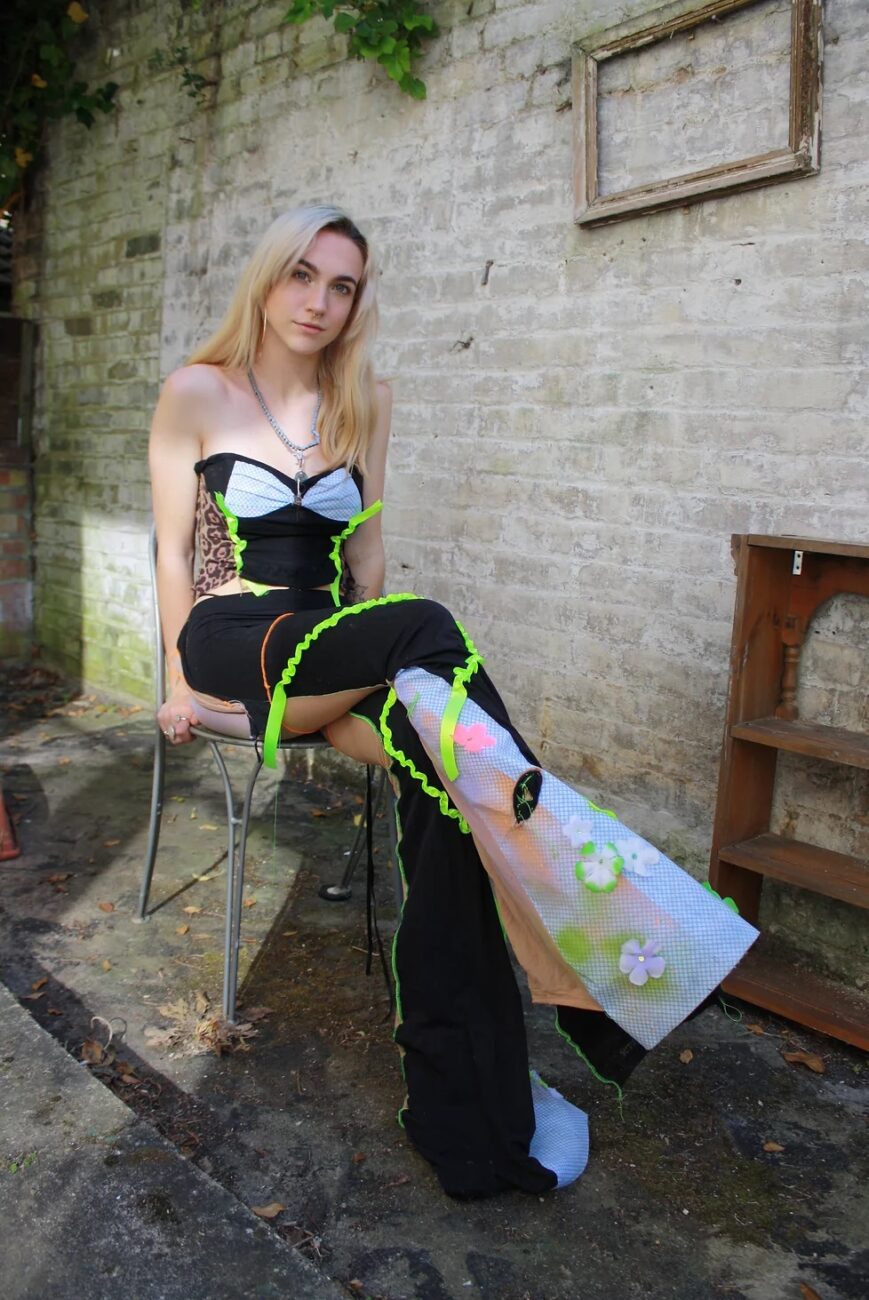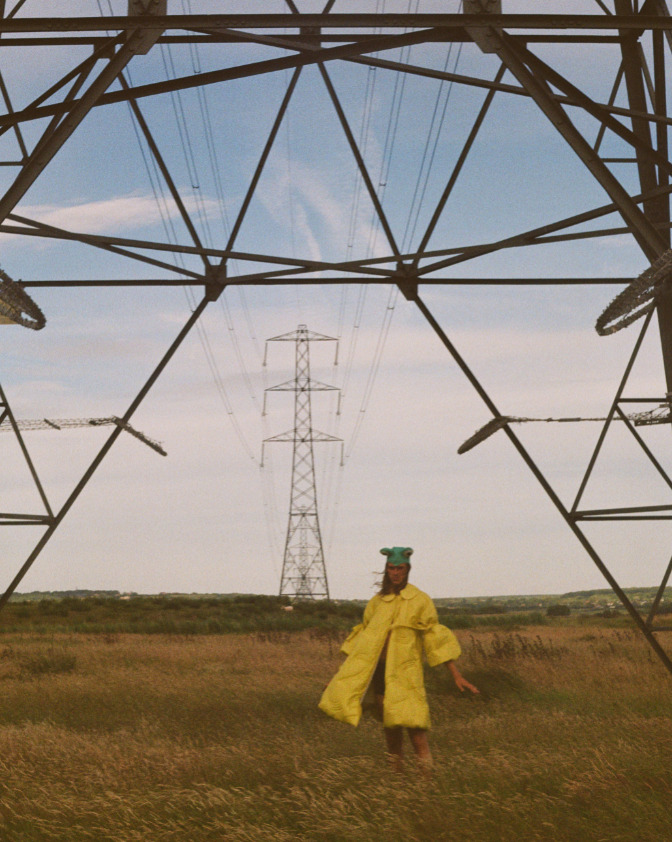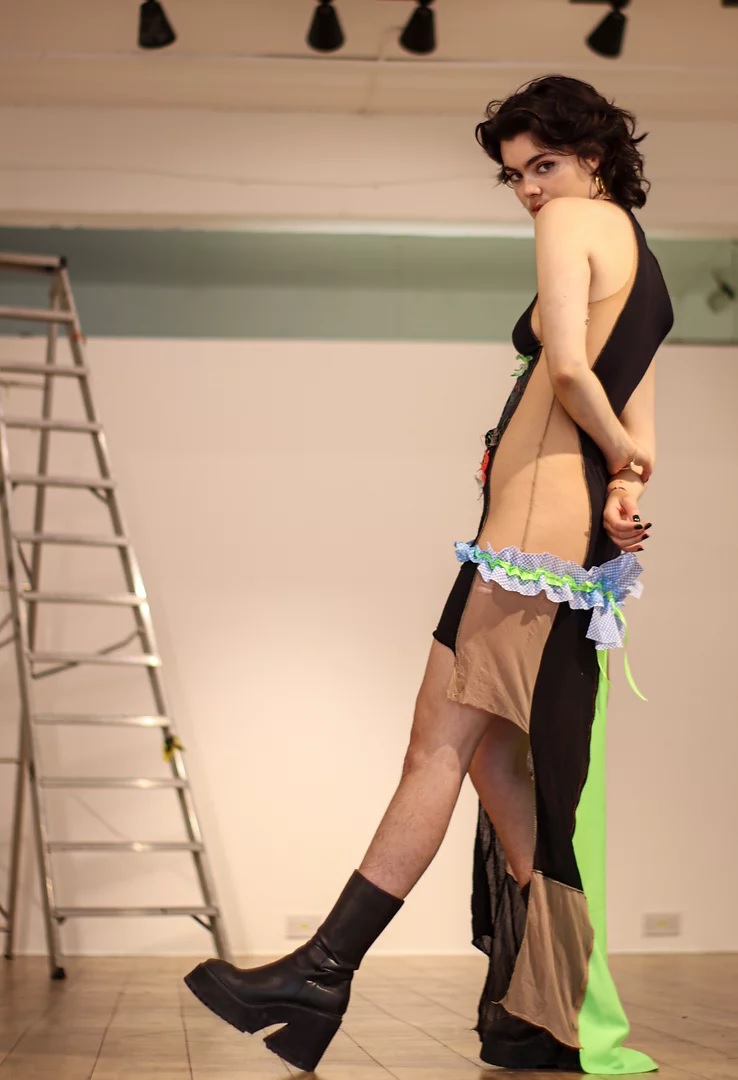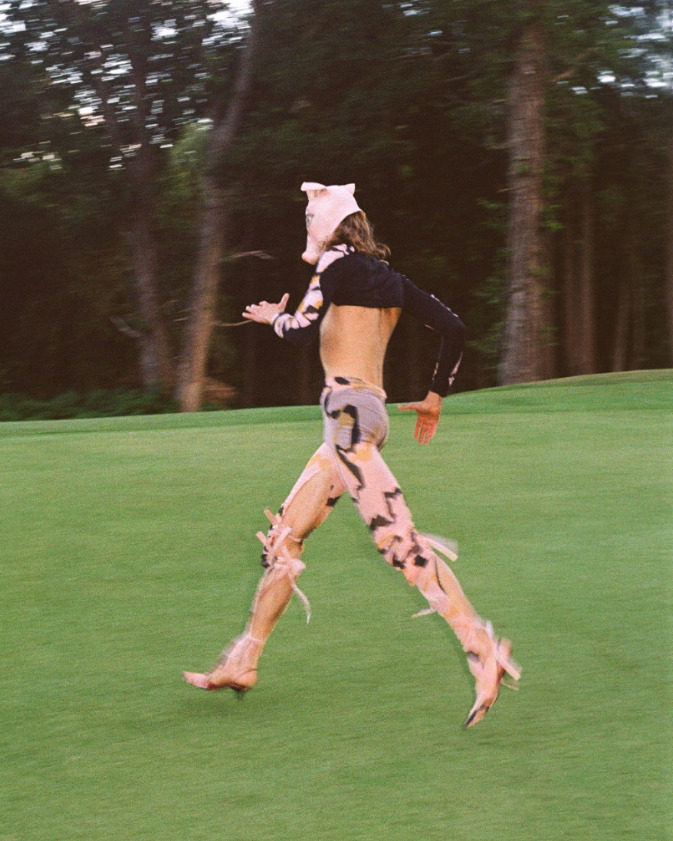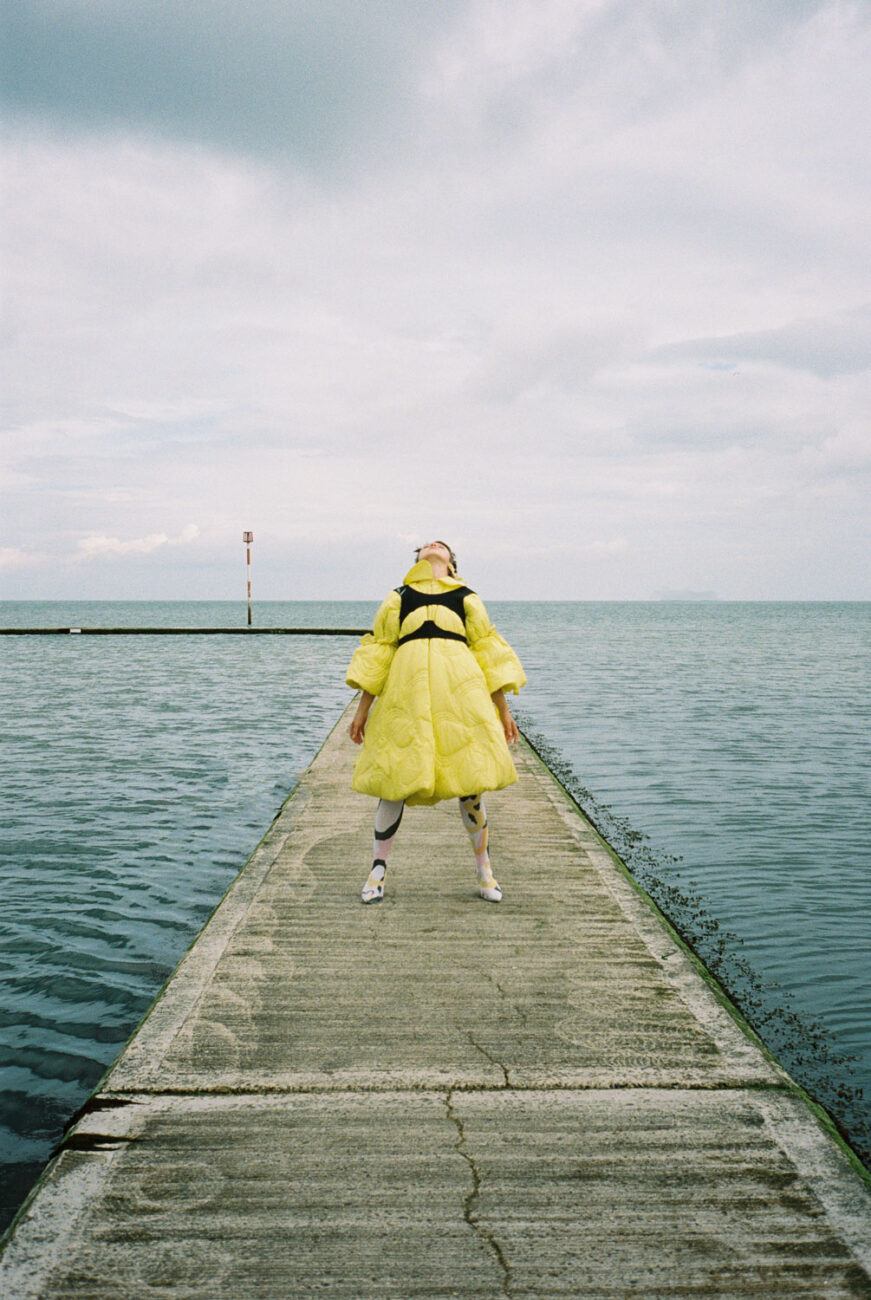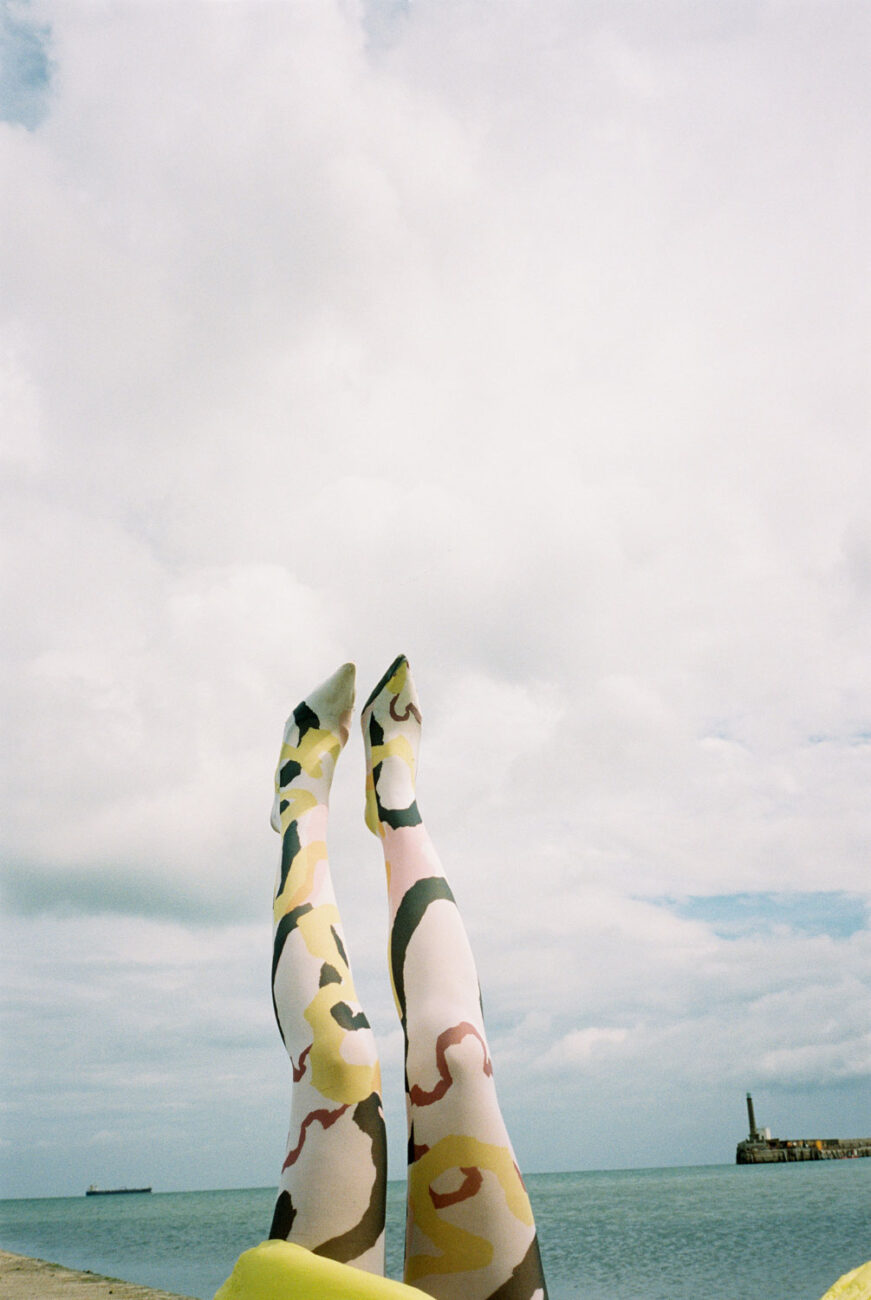 Gloria Jane Royer, Courtesy of Gloria Jane Royer
Shannen Maria Samuel, Courtesy of Shannen Maria Samuel
Gloria Jane Royer, Courtesy of Gloria Jane Royer
Shannen Maria Samuel, Courtesy of Shannen Maria Samuel
Gloria Jane Royer, Courtesy of Gloria Jane Royer
Shannen Maria Samuel's Holey Tights collection. Courtesy of Shannen Maria Samuel
Gloria Jane Royer, Courtesy of Gloria Jane Royer, Photography Celia Croft
Shannen Maria Samuel, Courtesy of Shannen Maria Samuel
Gloria Jane Royer, Courtesy of Gloria Jane Royer, Photography Celia Croft
Shannen Maria Samuel, Courtesy of Shannen Maria Samuel
Gloria Jane Royer, Courtesy of Gloria Jane Royer, Photography Celia Croft
Shannen Maria Samuel, Courtesy of Shannen Maria Samuel
Gloria Jane Royer, Courtesy of Gloria Jane Royer, Photography Celia Croft
Gloria Jane Royer, Courtesy of Gloria Jane Royer
Gloria Jane Royer, Courtesy of Gloria Jane Royer
A fruit of the first wave of COVID-19, BLEAQ (@bleaq__) is a London-based concept store working at the intersection of art, fashion, and sustainability. Launched at Brick Lane Market in December 2020 by British fashion designers Gloria Jane Royer (@gloriajaneroyer) and Shannen Maria Samuel (@shannenmariasamuel), the platform has rapidly grown into a hub for progressive creatives wanting to make a difference by all means necessary.
"Using creativity as a catalyst for social, political, and environmental change," as the website of the fashion activism collective reads, BLEAQ raises awareness of the importance of taking action on today's critical global issues — from climate change to political instability and racism, from LGBTQ+ rights to street harassment — through a series of activities running parallel with the sale of sustainable clothing, accessories, jewelry, interior, and activism-inspired pieces. Available online as well as at the platform's Brick Lane setup.
"It took us a while to come up with a name for the platform," founder Gloria Jane Royer explained to Collectible DRY over a Zoom call. "One day we were talking about COVID-19 and the climate emergency when one of us said that the future looked 'bleak'. BLEAQ is just a wordplay on that: our goal is to promote the idea that, in order to meaningfully contribute to a better future, young creatives are called to engage in the debate on the many societal issues that characterise our times. Because we are the future of this planet."
With coronavirus restrictions gradually lifting across the UK, Royer and Samuel prepare themselves for the long-anticipated reopening of their Brick Lane Market's concept store, scheduled for tomorrow. Interested in "bursting" the technological bubble that took over our lives over the last 12 months, the founders have also revealed their intention to translate the mission of BLEAQ into live pop-up events exploring different topics through their traditional thought-provoking lens.
Featuring the one-off creations of 38 different designers, the fashion activism platform and collective leverages the concept of emotional durability, namely "the idea of producing products that people want to keep," to contrast large-scale production and reduce the environmental damages of fast fashion. Below, the founders discuss the ins and outs of upcycling, the themes shaping their own collections, and the goals they aim to achieve through BLEAQ and its initiatives.
Collectible Dry: Tell us something about yourself.
Gloria Jane Royer: I grew up in Kent, between Canterbury and Margate. I did my Art Foundation there and then moved to London to pursue a BA in Textile Design at Chelsea College of Arts. I have graduated last July, so I was one of the "lucky" Class of COVID-19 graduates. I've recently moved back to my hometown to work on my own label, which launched about two years ago. Margate is a tiny community of creatives and I am having a great time here. Shannen and I did a collaborative show in Berlin a few years ago, that's how we first met. We didn't really know each other back then, but we decided to book an Airbnb together and we've been friends ever since.
Shannen Maria Samuel: I'm from the Isle of Man, so I am into fairies and other local traditions. Sadly, I had to escape from there after completing my Art Foundation to pursue a Fashion Degree at London's University for the Creative Arts, which I completed three years ago. After that, I was managing a pub and doing some freelance work on the side while also working on some collections. When people started to pay more attention to my work, I just thought, "Wait, this is actually what I want to do." Obviously, though, I got caught up in bar life, so it did take me a while to make fashion design my main focus. Loads of my concepts are based around the Isle of Man and the Manx language, which is this very interesting dead idiom. That is what inspires most of my collections at this point.
CD: Where do your passion and drive towards sustainable clothing come from?
GJR: It all started when I was still quite young, probably 15 or 16. Back then, I was very much into reworking vintage clothes so as to create something new out of them. I used to produce these second-hand pieces of clothing which I would then sell all around Kent to make money outside of school. Ever since I first acquired more knowledge about the environmental impact of fast fashion, I realised that was something I wanted to change through my own work. Just like any other member of my family, I grew up as a sailor. For me, seeing how much fabric was going straight into the bin after being ripped off during races or training sessions was an eye-opening experience. Wetsuits too are known to contribute very badly to landfills. So one day I just told those working at the sailing club I was part of, "If there's anything that needs to be thrown out, give it to me, and I'll give it a go." That was a couple of years ago now. In the beginning, I was just making tote bags but then I started working on my first collections.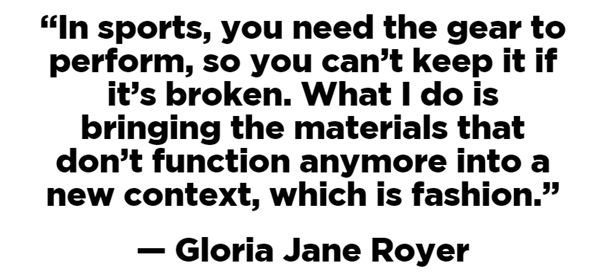 SMS: When I was a kid, my dad used to experiment with mixing bikes to make new ones out of different things, three-wheeled cars, that sort of stuff: it was pure madness. I guess the practice of using what I've got reflects what I was taught throughout my childhood. At university, I was getting upset because people that could afford really expensive fabric were being praised for that, rather than being praised for what they were making out of it. But then one day, some connections I had made me realise that there were loops that needed to be closed [in the fashion industry]. A woman from an events company reached out to me saying, "we throw all of our velvet away after two events, can you do anything with it?" Obviously, I took it, how could I have done otherwise? I also work with discarded tights as part of a circular initiative I have launched a few months ago called Holey Tights. What I do is inviting people to donate their unwanted tights, and rewarding them by sending them a thank note alongside a discount code from my online shop. The goal is to raise awareness of the environmental impact of nylon pollution.
CD: Besides paying attention to the environmental footprint of your production, what other themes have you explored in your collections?
GJR: My main focus is, quite clearly, recycling material but the development process leading to my collections is also deeply inspired by the notion of gender, my personal view on femininity, and drag. The sustainable, circular nature of the fabric I use is an exemplification of my take on fashion, but my work is much more than that. I really aim at showing how far second-hand goods can look from the original material they are made of. That's why I dedicate a lot of time to transforming those pieces of fabric into something completely new and unexpected.
SMS: I feel there is a deeper meaning to our collections than them being obtained from recycled material. They fully reflect the personal vision and approach Gloria and I have to sustainable fashion.
CD: Could you give us a breakdown of the processes the materials you collect go through before actually being reused?
GJR: When I work with sailing gear, I have to connect with a lot of different sailing clubs, so I spend quite a lot of time sourcing fabric. As soon as the fabric comes in, I normally wash everything. Then I screen through it to see what each piece of fabric can be used for. I really try to base my design on the qualities of the textiles I've managed to collect. I normally make some samples to check what I could embroidery, quilt, or print and, once I've found out what works best, I just put that into a collection. I mostly work with spinnakers as, being about 24 square meters of fabric each, I can make a lot of stuff from those. They're rather silky, so I wash them at a high temperature to soften the material and get some of the coatings off. I also dye most of the stuff I reutilise trying as much as I can to use exhaust dyeing, which is less harmful to the environment. I handprint a lot of my fabric to avoid chemical waste. To do so, I just use newspapers and stencils, which I find really fun and more experimental anyway.
SMS: I get quite a lot of different bulks of material and try assessing what I'm going to do with it. First, I wash it as high as I can to get rid of all the bacteria present in the fabric. Once that's done, I proceed with inspecting the tights or whatever textile I've got. If there are any obvious marks, I try to think whether those are something I could work with anyway. There might be holes in some of the things I receive but I enjoy working with the distressed features on used items. For example, if tights present any ladders, I will place those in a certain way on the body where they would still look nice. It's all about embracing the imperfections of the fabric I work with. Some of my collections overlap in terms of materials, but that's because I like to integrate leftovers from the previous launch into the newer line just to make sure they aren't thrown away.
Moving on to the questions about BLEAQ, your Brick Lane Market-based concept store, I was wondering if you could tell us how it all began.
Shannen Samuel: I had a space in Brick Lane and thought it'd be really great to have Gloria joining me because, although our work is very different, we both stand for the same values. The project naturally stemmed from our morals as sustainable brands, from the desire to make people think differently about their waste as well as from our activism. Originally, the concept shop was named Restore but, as the interest in the platform started to grow, we decided to have a rebranding and launch it last December 4 under a new name. The choice fell on BLEAQ. At the moment, we have nearly 40 designers involved in the project, which has rapidly become a movement in itself; a creative hub for the next generation of designers, artists, and activists striving for similar ideals.
Gloria Jane Royer: The concept store is something that took shape right after the first wave of COVID-19: that's exactly why we wanted to put something a bit more 'physical' out there. As Shannen said, the platform grew bigger thanks to the conversations we were having with customers. People loved the idea of having a shop that wasn't just that, but rather a platform that, placing itself at the intersection of fashion, art, and activism, could stimulate meaningful conversations about several topics. In terms of promotion, we would like people to find out about BLEAQ through word of mouth rather than having it massively advertised on social media. Our entire life is on Facebook events nowadays and I think that, especially after the pandemic, it would be nice to finally take a step back from that.


CD: What's your legacy? What would you like people to take from BLEAQ and its vision?
SMS: BLEAQ is an incredible opportunity to display the importance of collaborating with other like-minded people. In the arts and fashion world, there is a lot of elitism, and I think that's something we really need to work on. That's why I believe that inviting creatives coming from different walks of life and backgrounds to join our conversation is quite an empowering step to take. We want the next generation to look at their peers as sources of inspiration and allies in the fight for a more sustainable way of living, rather than seeing them as competition.
GJR: Hundred percent, and we are fostering that same conversation even with customers. Fashion often comes across as something 'exclusive' and that's exactly why people might feel a little nervous about walking into this sort of concept store. As one of BLEAQ's founders, being there for people to explain the vision of our work is one of my top priorities. We really connect with our customers, and it's beautiful to see all the precious moments we can get out of the time spent at the shop.
Visit BLEAQ's website and Instagram account to discover the full list of designers involved and stay up to date with the platform's latest initiatives.