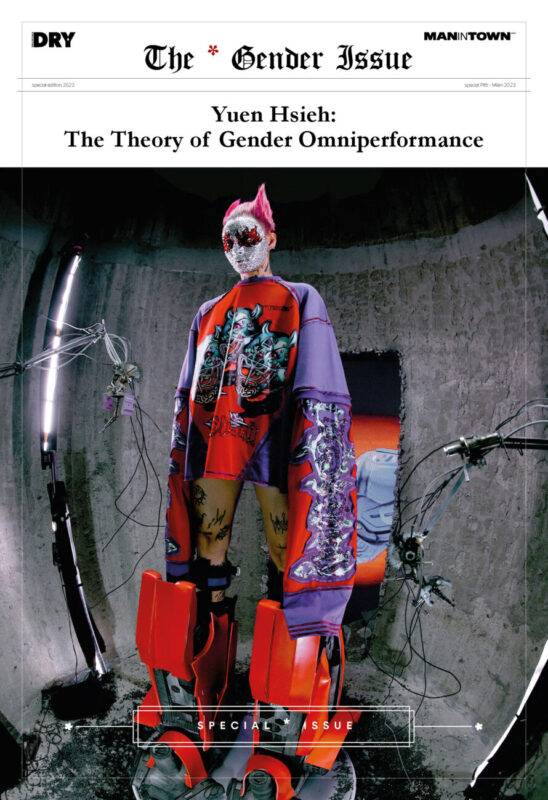 ON COVER
Multimedia Artist YUEN HSIEH wears Windowsen.
Image LI SIHAO
Illustration KANE LEE
Make Up BYREDO
Hair Artist YOUHUA XU
Crystals Support CRYSTALS BY PRECIOSA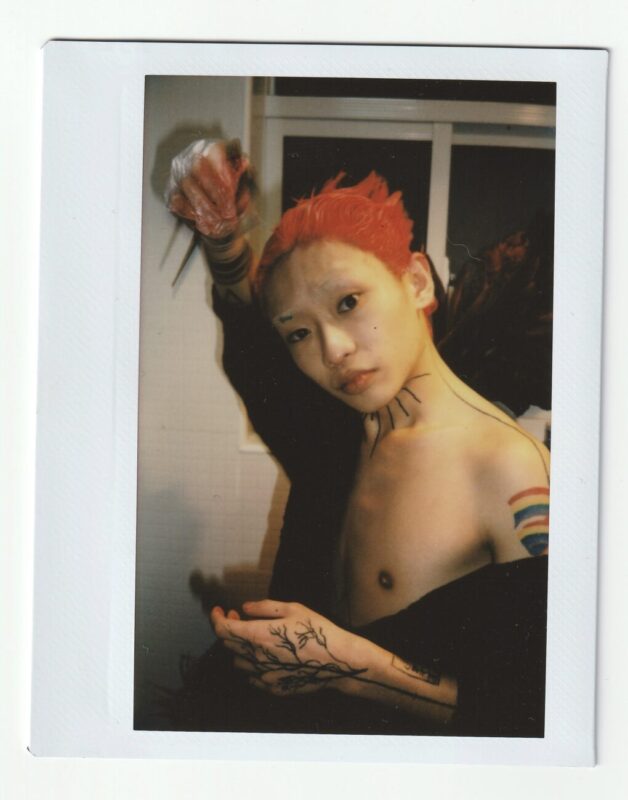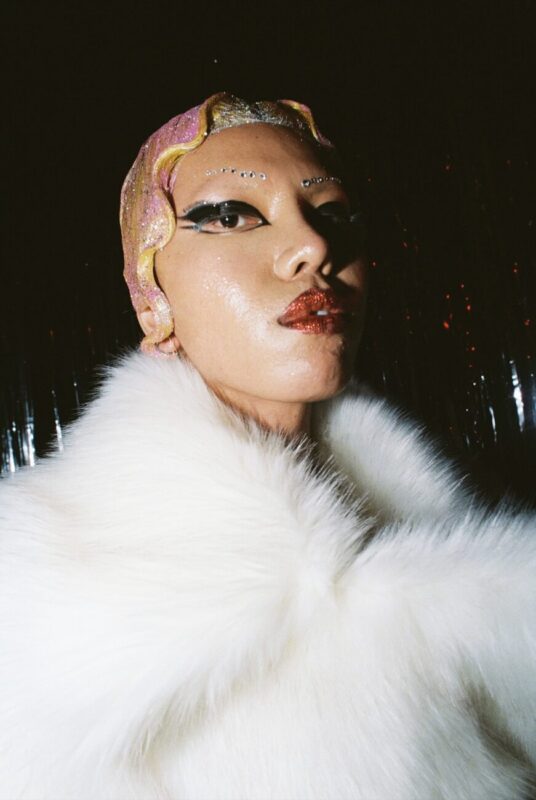 Curated by DOMENICO COSTANTINI
Text by MARCO NICOSIA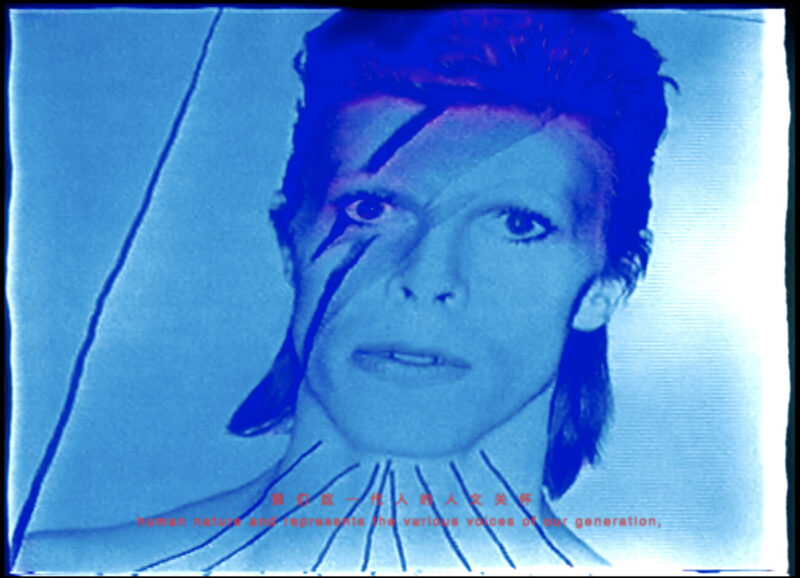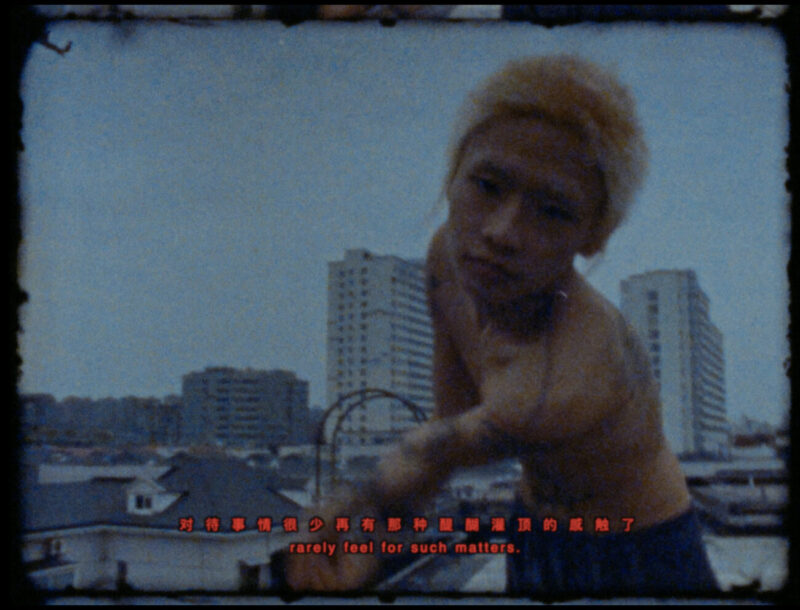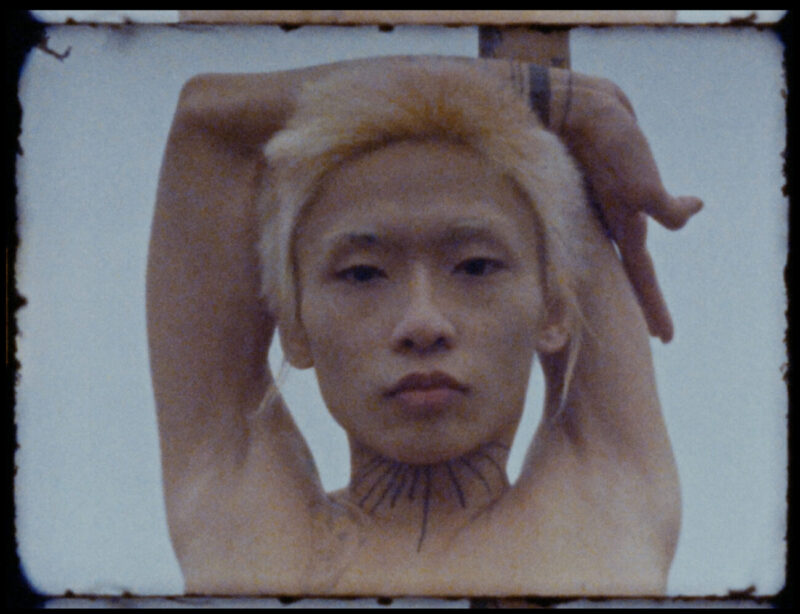 Yuen Hsieh: The Theory of Gender's Omni Performance
PUBERTY, an experimental documentary about artist Yuen Hsiehn's journey into the Shanghai Ballroom scene. It depicts the field of the individual and his affiliations, no longer characterised by exclusivity, but by gender plurality and mobility
"Puberty is the transition from childhood to adulthood, in which the physique, sexual characteristics, internal secretions, psychology and thoughts undergo significant changes, personalities and characteristics of oneself are discovered, and worldview and belief in oneself are gradually formed. In recent years, with the flourishing of the internet and the emergence of new-age aesthetics, many Chinese teenagers have broken through the wall of dual gender to explore the unknown selves, the inner selves limited by society, gender, occupation and from time to time unrecognised by society, through the transformation of identity into another sex or role to reject social labelling and fight for equal rights between all genders." YUEN HSIEH
Youth is that difficult age when feelings and events are amplified – that moment of life punctuated by many fragilities, yet essential for building and strengthening one's personality. A perfect metaphor to also express the growth phase and expectations of a whole new generation, captured by Yuen Hsieh in his new project PUBERTY.
The short film sees the young protagonist Yihao, make-up artist by day and drag queen by night, telling his story by alternating moments of personal intimacy with collective fragments, in which the individualities of Shanghai can find the strength to raise their voices, becoming choral. A queer youth that challenges the limits imposed by society, that wants to free itself from the simplistic labels of tradition to explore unknown territories. So it is that Yihao, sunset sun, transforms into the beautiful Jacky, taking the reins of Shanghai's ballroom and voguing scene. Drag then becomes a 'home', the instrument par excellence through which to express one's self and at the same time raise one's voice for the country's LGBT community, hosting different personalities who can also find mutual support and become a cohesive group.
PUBERTY is a deeply interior journey that is both collective and political. Thanks to the Internet and the emergence of a revolutionary aesthetic, marginalised individuals who were once uninterested in social issues see a new hope arise, they can discover themselves and fight against pre-established conventions. If the body and psyche undergo significant changes during puberty, so too can our surroundings go through a period of renewal. Everything that was believed to be unquestionable and sacred can be called into question, starting with the very concepts of sex or family. Where blood ties or sexed differences are a source of suffering and wrong hierarchies, it is possible to generate alternative kinships, based on solidarity, also affirming the importance of an otherness where gender binarism is not decisive for the definition of self.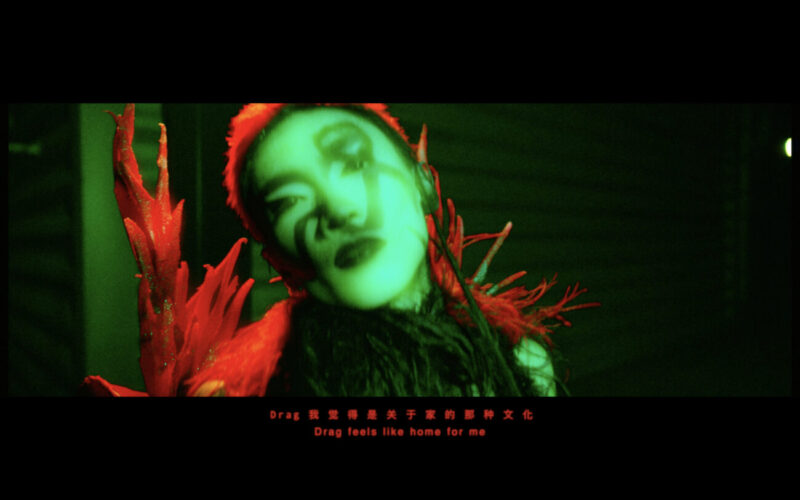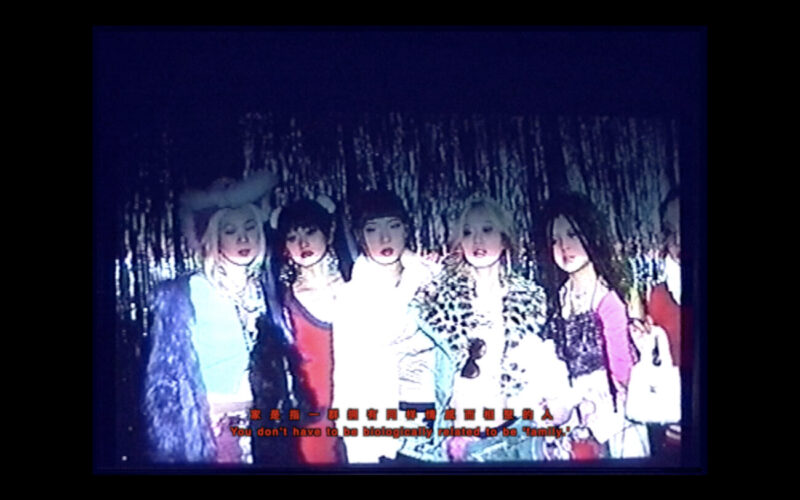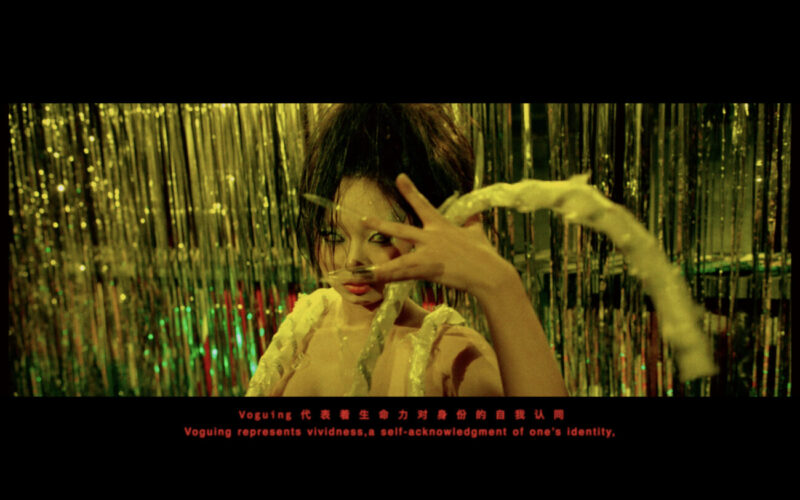 The whole world tells me we are with you — you have the strength of your generation your realm come — cybernetic warrior doll with braids platform earrings arrived in the capital to crush the serpent of evil — the Male all that tells me you have no beard — the hidden privilege of underwear nor stupid eyes of those who can conquer the world — you cannot understand the struggle you are not a Woman. The world speaks volumes. And utters, in turns — your name does not exist in our language.
To Cybernetics Warrior, Marco Nicosia, 2022.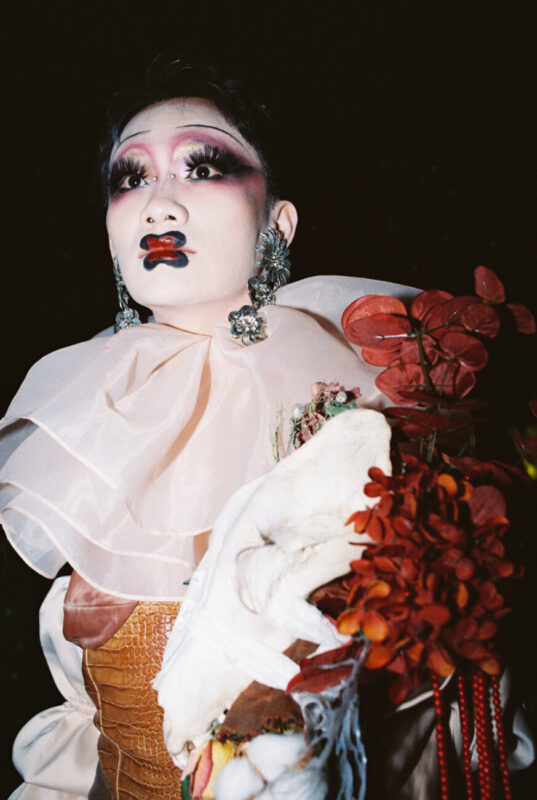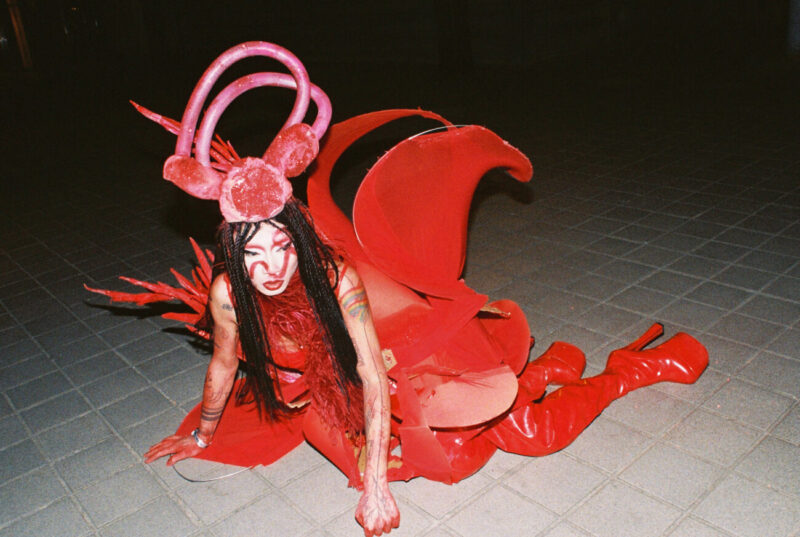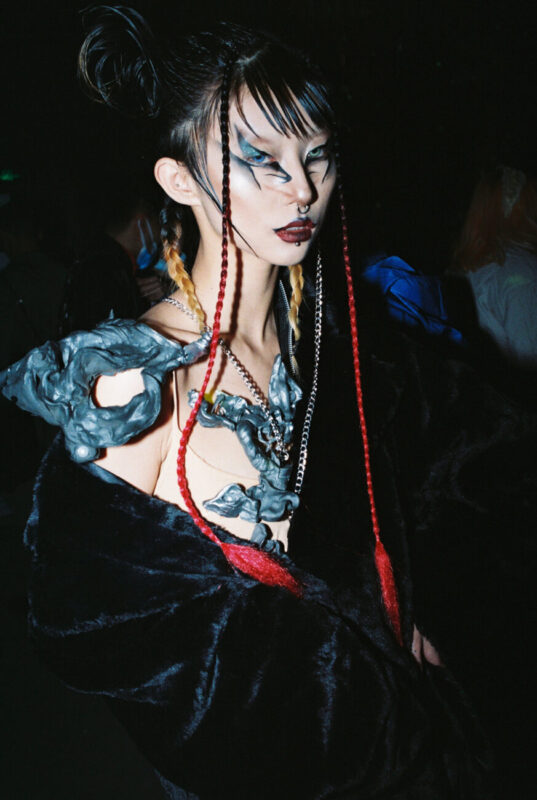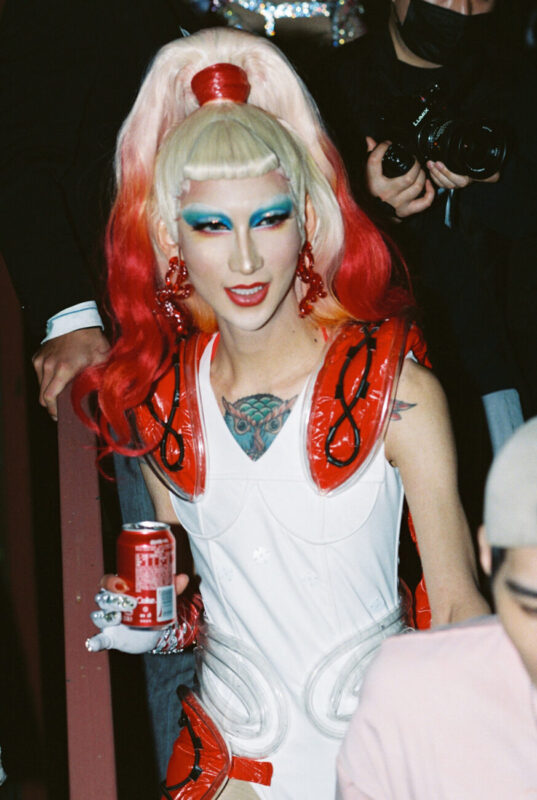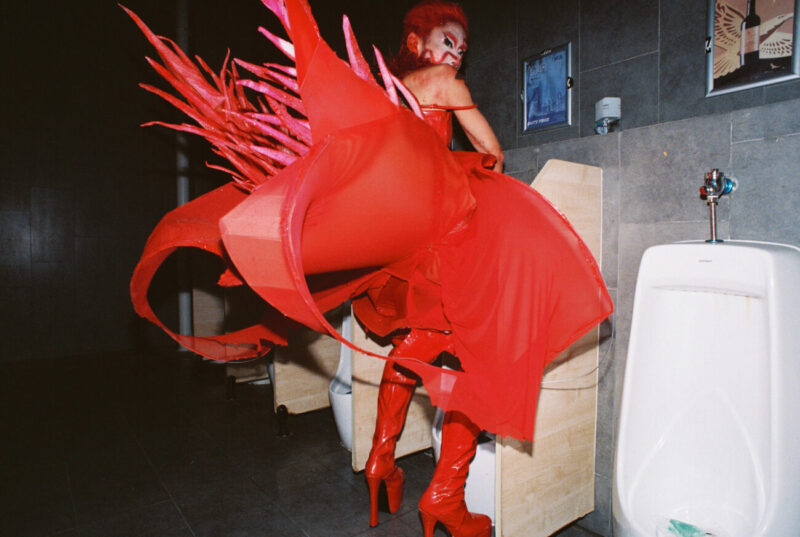 Director I YUEN HSIEH
Creative Agency SHIYA ENTERPRISE
Producer JASON
Director of Photography AXISAO SUPER 8 I AXISAO
Editor YUEN HSIEH
Cast YIHAO , JACKY
Colorist YING JIE ZHANG
Still Photography CHIXI
Thanks Voguing Shanghai ©2021 YUEN HSIEH