Nanda Vigo's lights box turns into our fashion stage: immerse yourself in this space, follow the lights of the night, let yourself be carried away by the colors force, in this city sleeping is forbidden…
A foreign body, a cube. This is a real independent room standing at the center of Spazio San Celso in the homonymous Basilica in Milan. Inside spectators are invited to get lost, to abandon their senses and to undertake a space-time journey immersed in a rainbow of diffused neon lights.
The work, "Global Chronotopic Experience", has been created by Nanda Vigo, a 1936 artist who has made light research the leitmotif of his artistic production. One of the few women to be able to make her way into a world, that of post-WWII Italian art, purely masculine. Moving from architecture to art, from design to the environment, collaborating with masters like Gio Ponti and Lucio Fontana, joining the German Zero group, Nanda Vigo has always wanted to communicate through her work a message of well-being for the individual, as well as for the whole of humanity.
Reproducing in a modern version the Cronotopic Environment exhibited for the first time at the Apollinaire Gallery in Milan in 1967, Global Chronotopic Experience renovates the discourse initiated by the artist in 1964 with the theorization of the Cronotopic Manifesto: an environment in which the sense of sight becomes predominant, erasing the others and allowing the subject to reach a vitalizing energetic state.
While supervising her own work as a set of our shooting, the artist, today 82, has answered some questions for our next printed issue. We spoke about art, fashion, past and present social realities, and much more! The complete article will be printed on the December issue: Collectible DRY
So stay tuned!
Photographer Jessica de Maio
Fashion by Simone Rutigliano
Hair and Make Up Luigi Motino @ Close Up Milano
Model Kara Gall @ The Fabbrica
Casting Director Mattia Marazzi @ CM Casting
Fashion Assistant Clara Casale
Courtesy by Luca Preti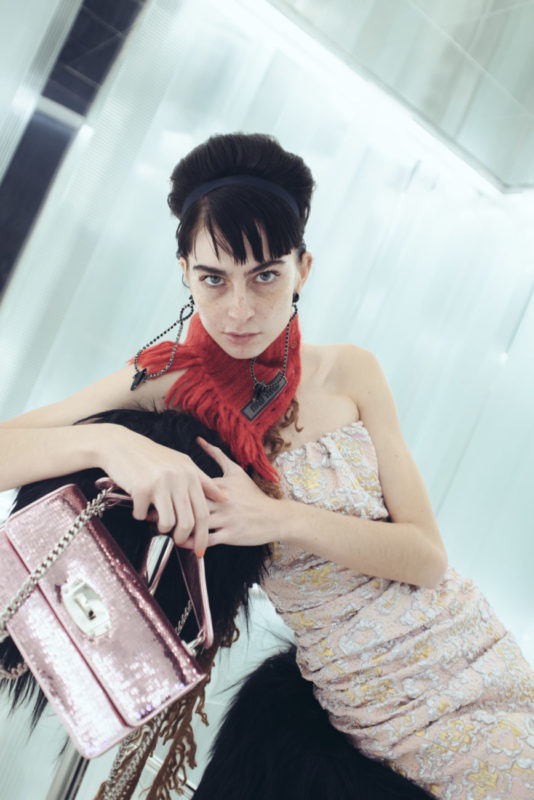 Dress, wool collar, earring and leather bag Miu Miu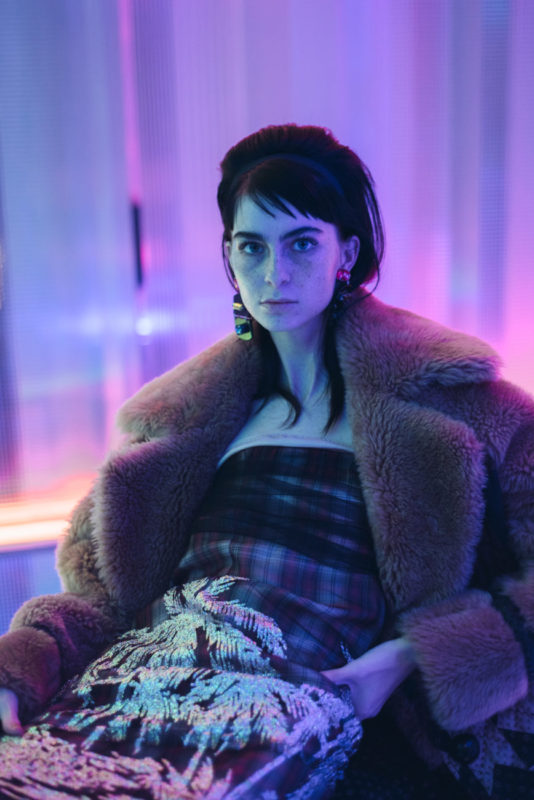 Fake fur coat Coach 1941 Embroidered dress N°21 Earring Giorgio Armani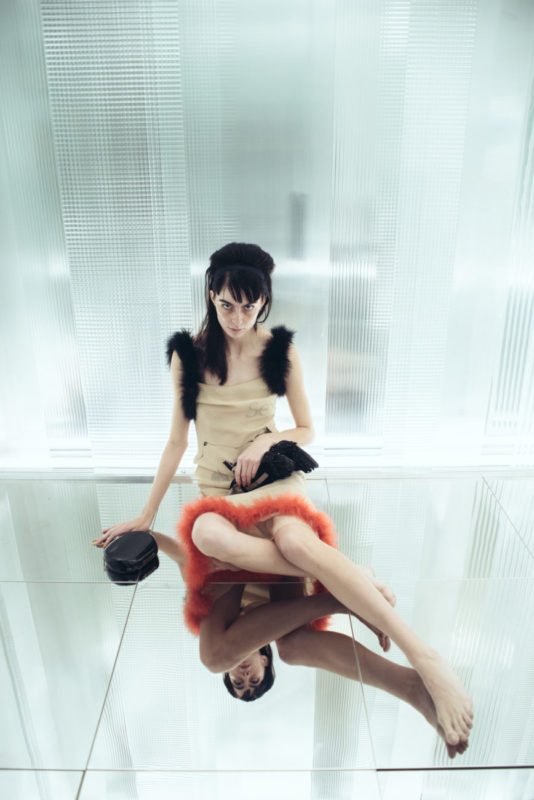 Dress with fur details Christopher Kane Shoes N°21 Clutch Giorgio Armani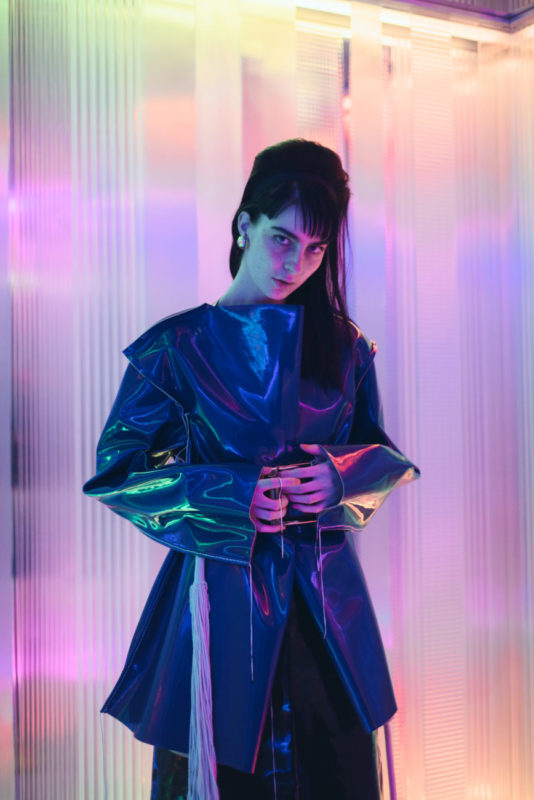 PVC coat and belt Marni Earring GOGO Philip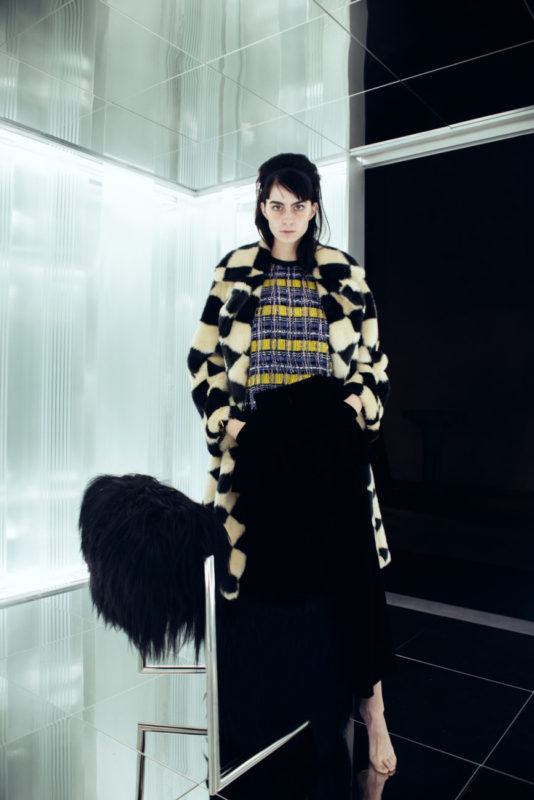 Vest and bracelet Versace Pants Giorgio Armani Coat Marco De Vincenzo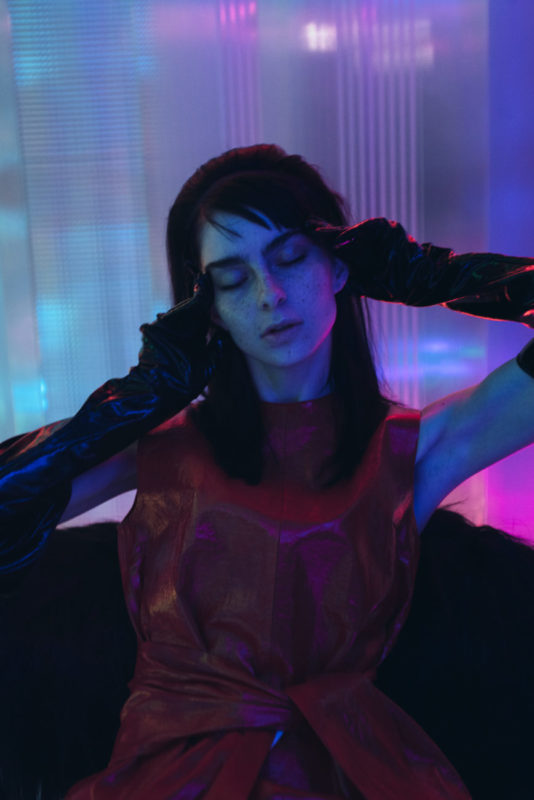 Leather dress and gloves MSGM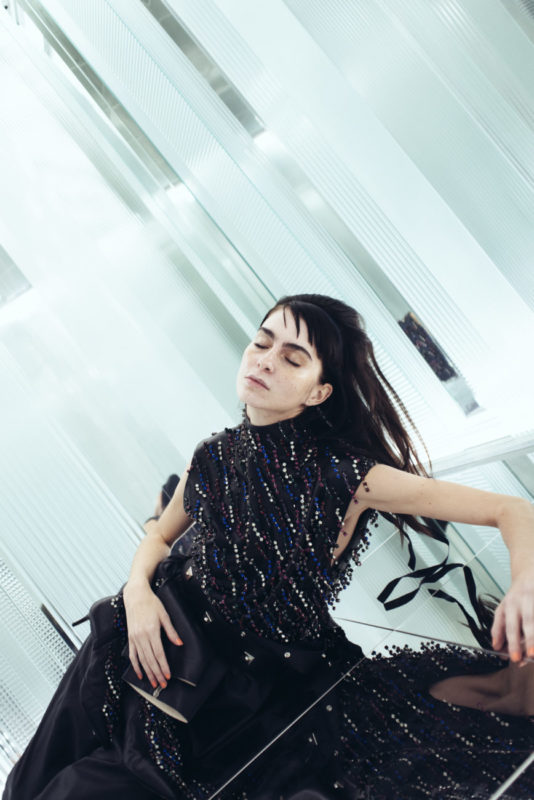 Embroidered vest and shoes Christopher Kane Jumpsuit Hèrmes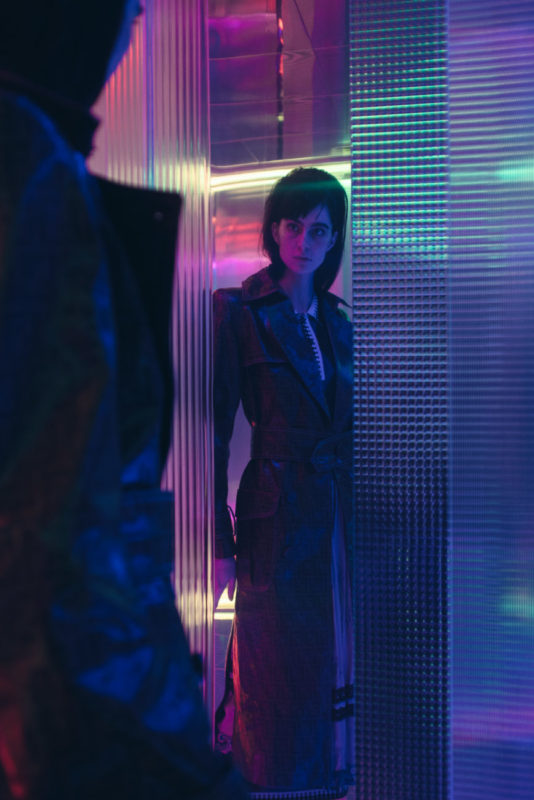 Cotton dress Marco De Vincenzo Skirt Coach 1941 Trench Fendi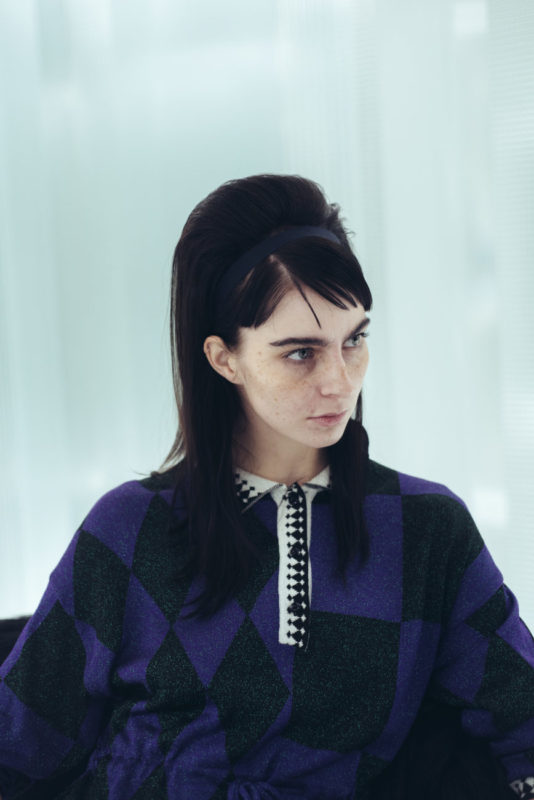 Shirt dress Marco De Vincenzo