MASCULINE PLURAL: GUCCI FALL WINTER 20 COLLECTION CLAIMS MAN'S RIGHT TO BE AND DRESS FREE FROM SOCIAL IMPOSITIONS
Text by: Fiammetta Cesana
Today feminist activism is widespread at global level, involving people of every culture, economic background and political side, who stand up and fight for gender equality through new movements and social media groups. The determination of these new waves of feminism, many led by international public figures and celebrities, is impressive. "My Body My Choice", "MeToo", "Girl Power", are now part of a worldwide jargon, expressing such impactful messages that sometimes a hashtag happened to turn into a real movement.
However, on the other side, what is much less questioned is the negative effects that a male-driven society have on men themselves.
"In a patriarchal society, masculine gender identity is often moulded by violently toxic stereotypes. A dominant, winning, oppressive masculinity model is imposed on babies at birth. Attitudes, languages and actions end up progressively conforming to a macho virility ideal that removes vulnerability and dependence. Any possible reference to femininity is aggressively banned, as it is considered a threat against the complete affirmation of a masculine prototype that allows no divergencies."
What Maison Gucci raises up here is actually one of the most crucial and controversial issues of contemporary sociocultural conjuncture. Why a man can't express his fragilities without being labeled as a weak? If we only think that the adjective "feminist" and "masculinist" has extremely different meaning according to the gender it is declined in, it may suggest that our society tends to generalize women as victims and men as perpetrators.
So what about the right of a man to freely show up his vulnerable side avoiding the risk of losing reliability within both professional and domestic realm?
That's what Gucci's new creations try to convey in a menswear collection that welcomes any type of fashion choices stereotypically attached to girlish and childish world. From pastel colors, glowing jewels, slinky silhouettes, to crop tops, to flower prints till a cute chicken's embroidery, all the details embellishing this Fall Winter collection are an outlet for men's multiple personality's aspects. The creative director Alessandro Michele indeed decided to use elementary school's references, like kindergarden-styled aprons and a press release typed as primary class's essay, to emphasize the need of change starting right from the place where children are educated and received their first social influences.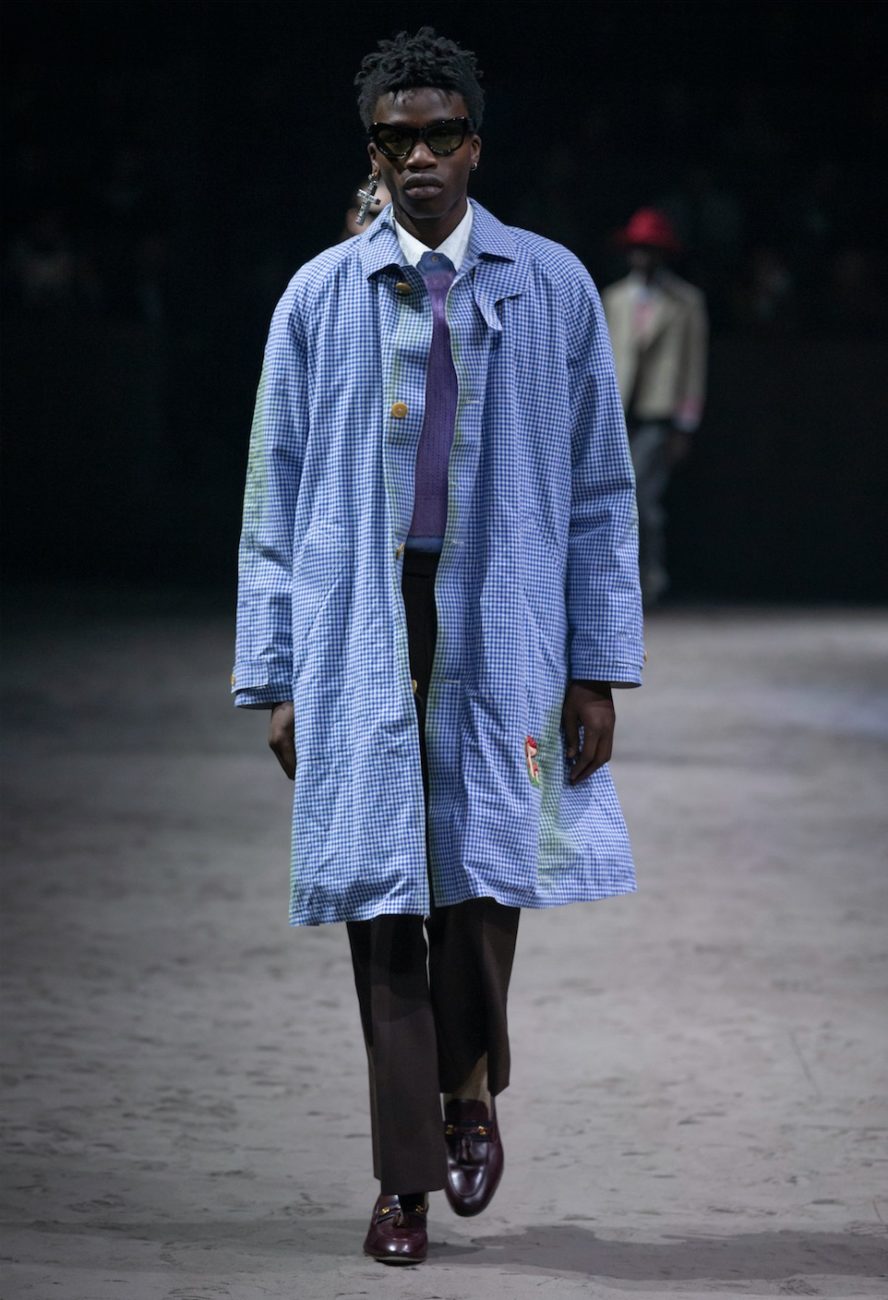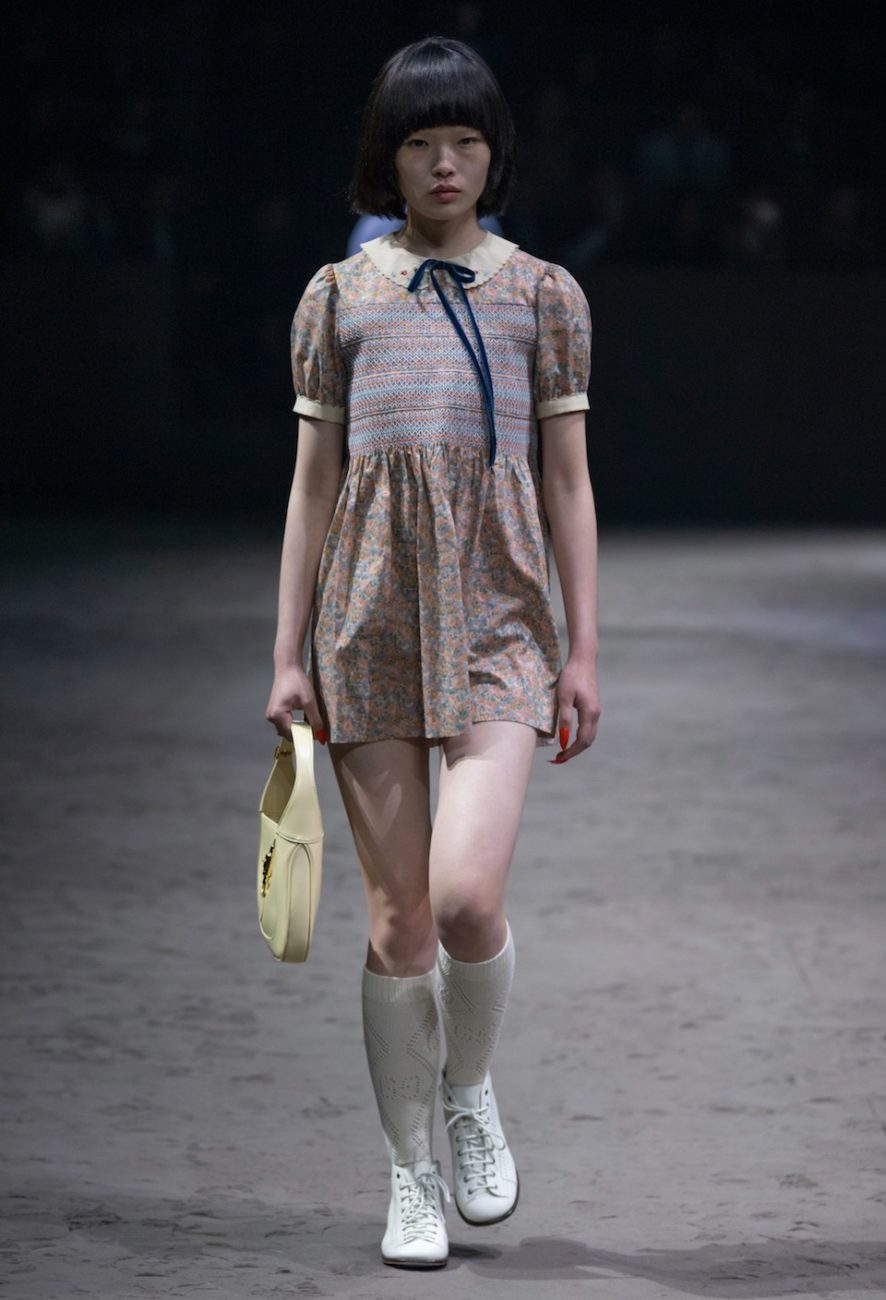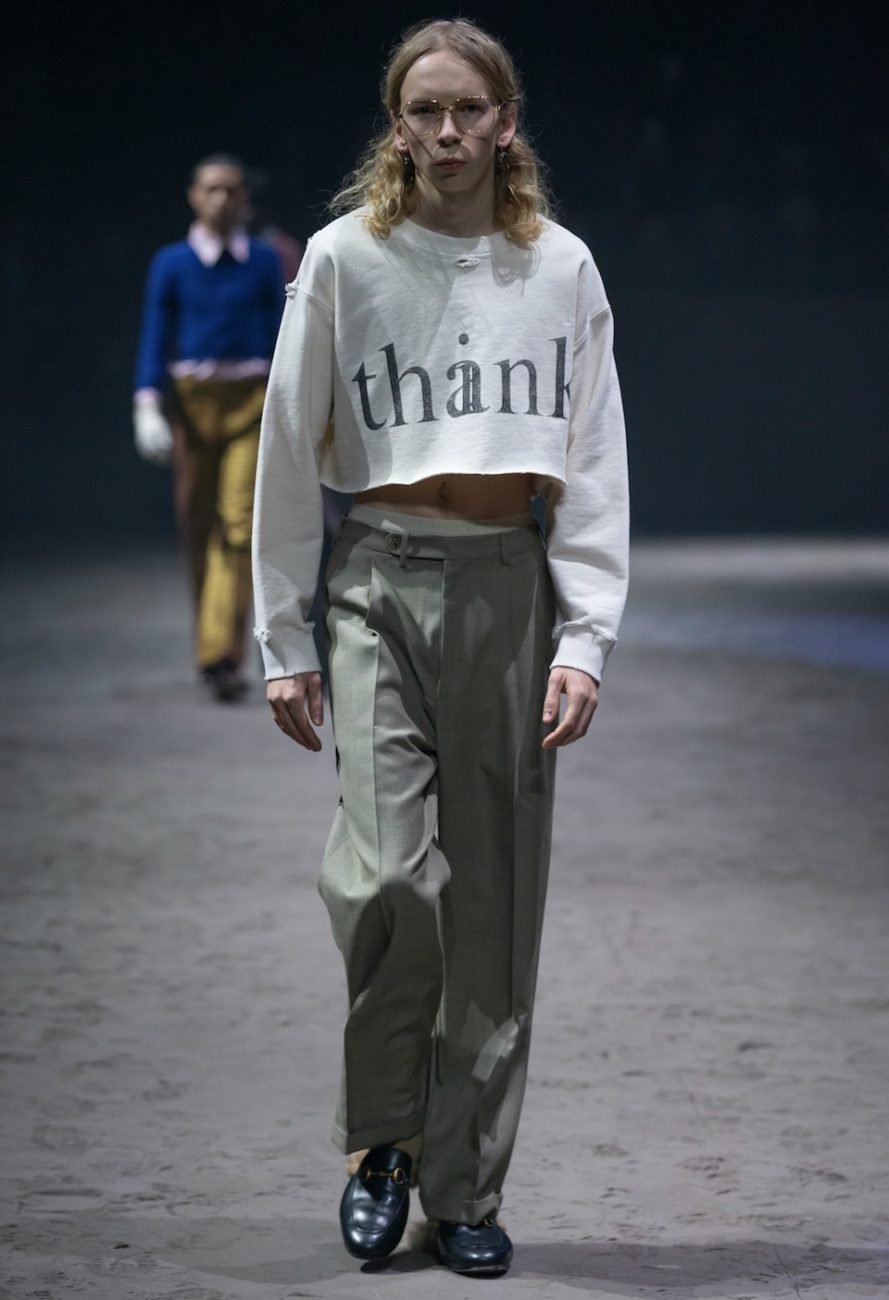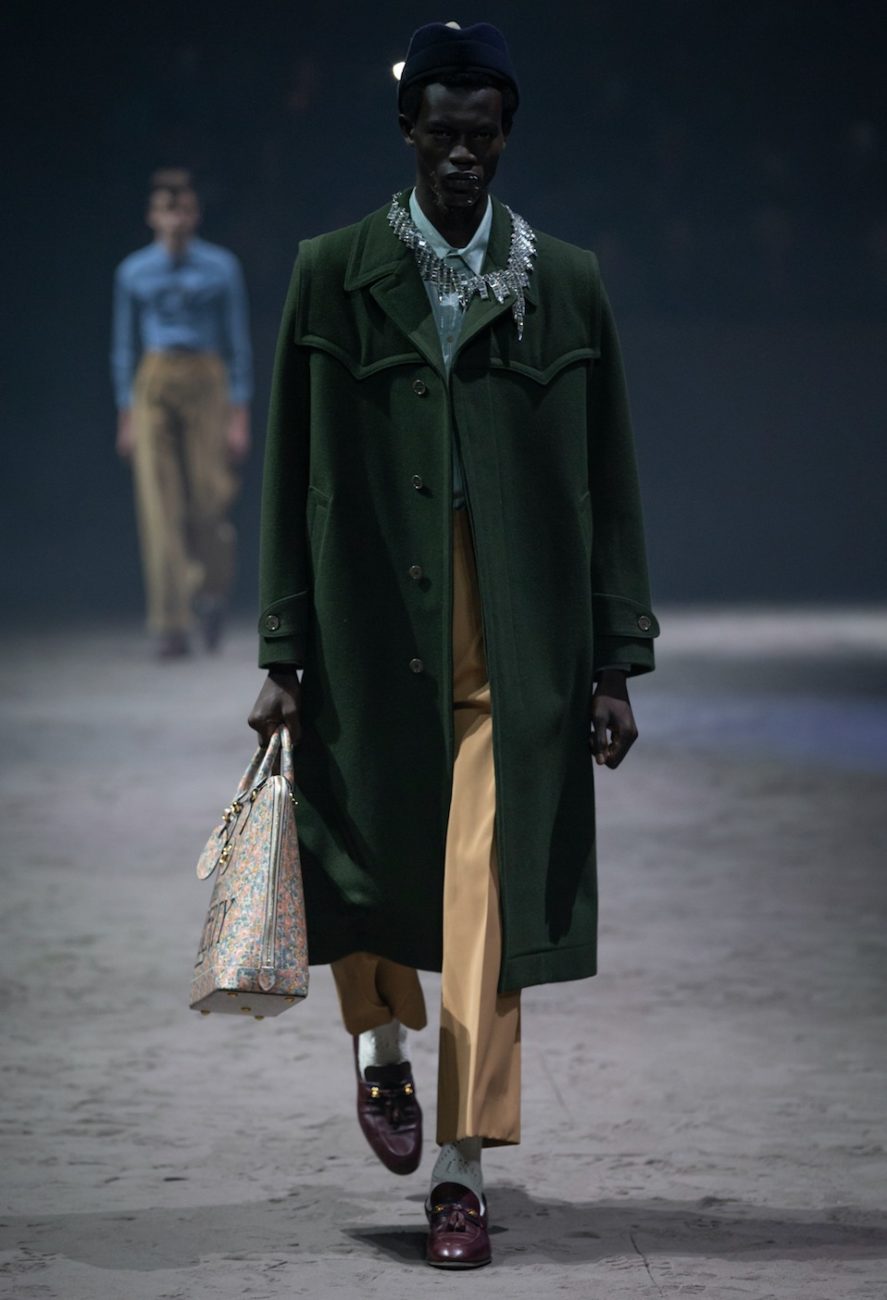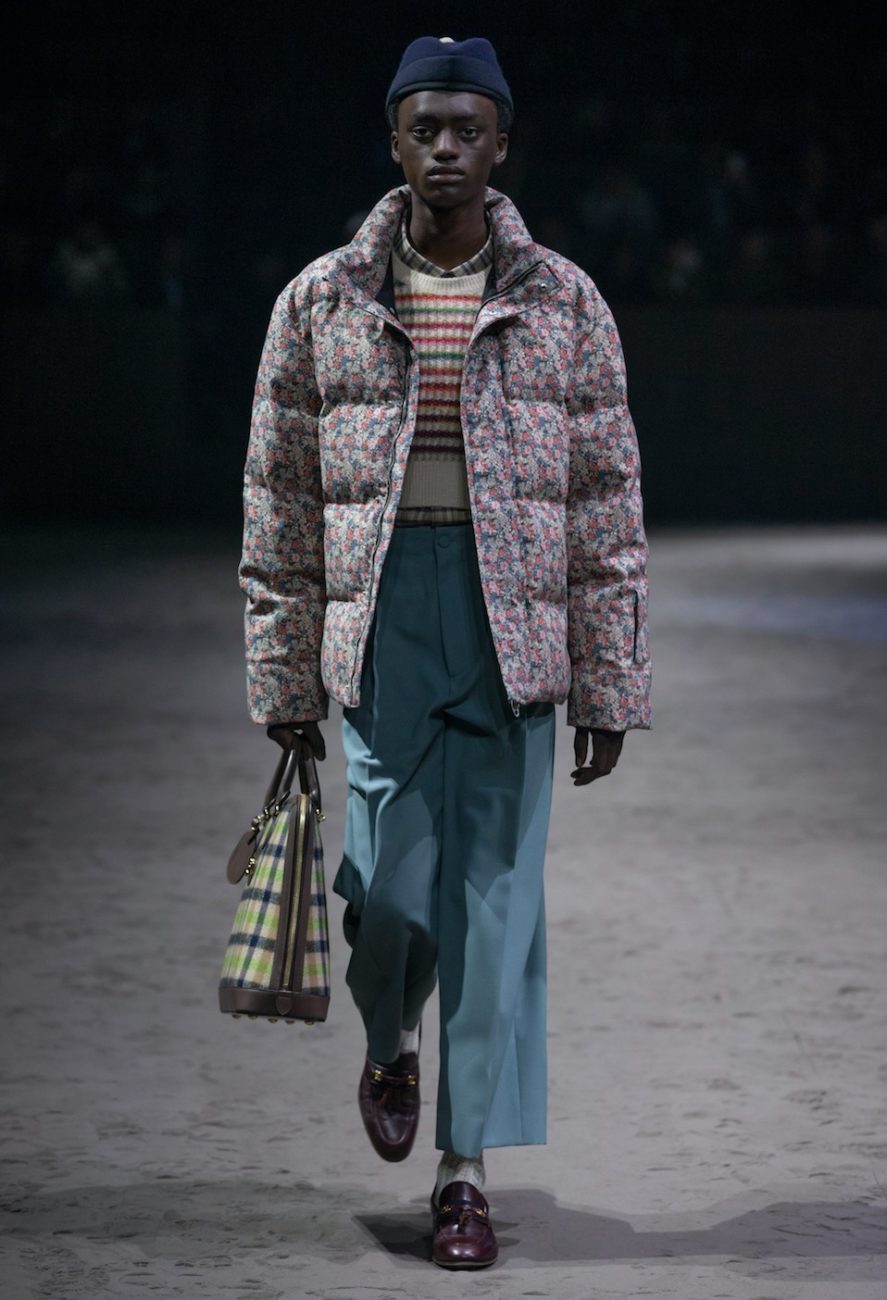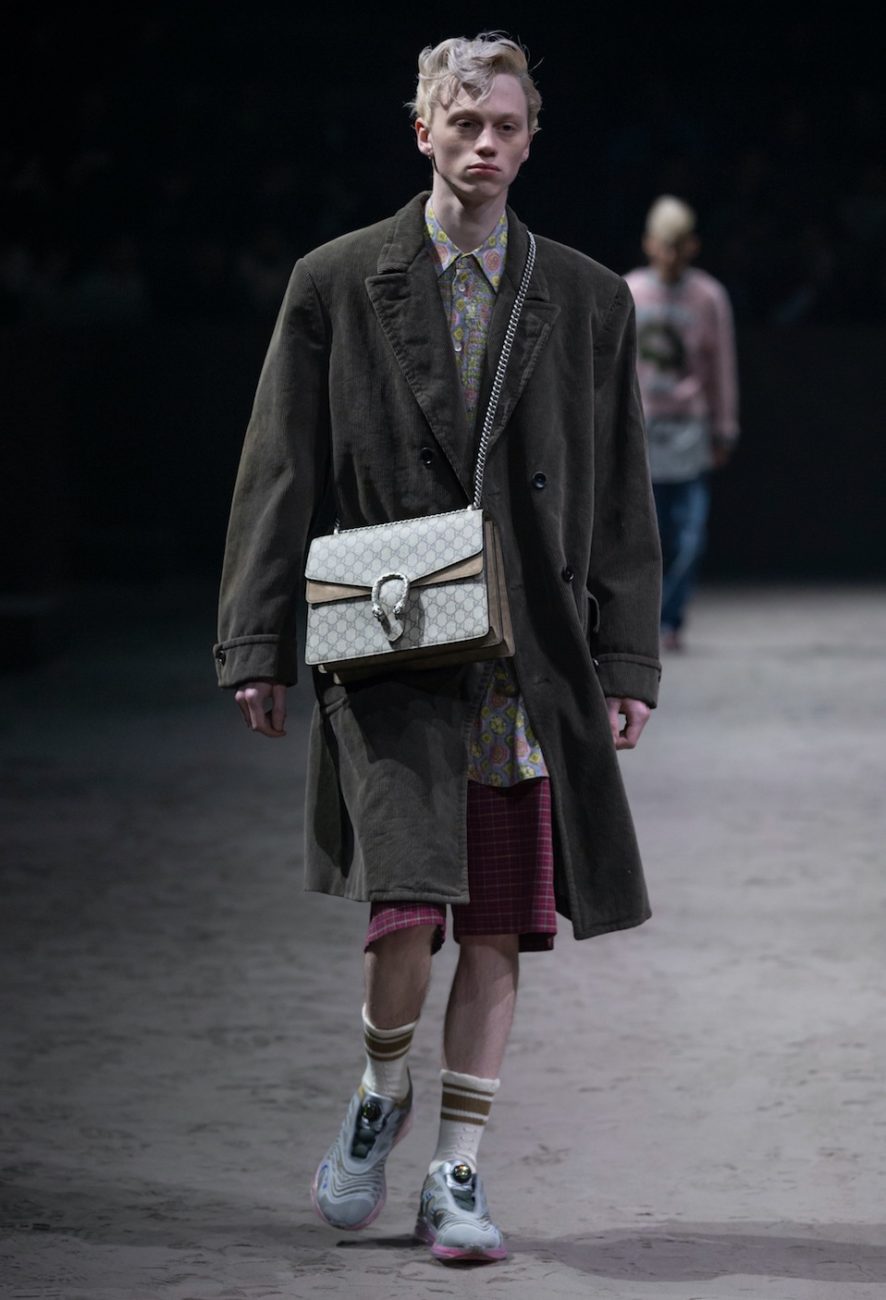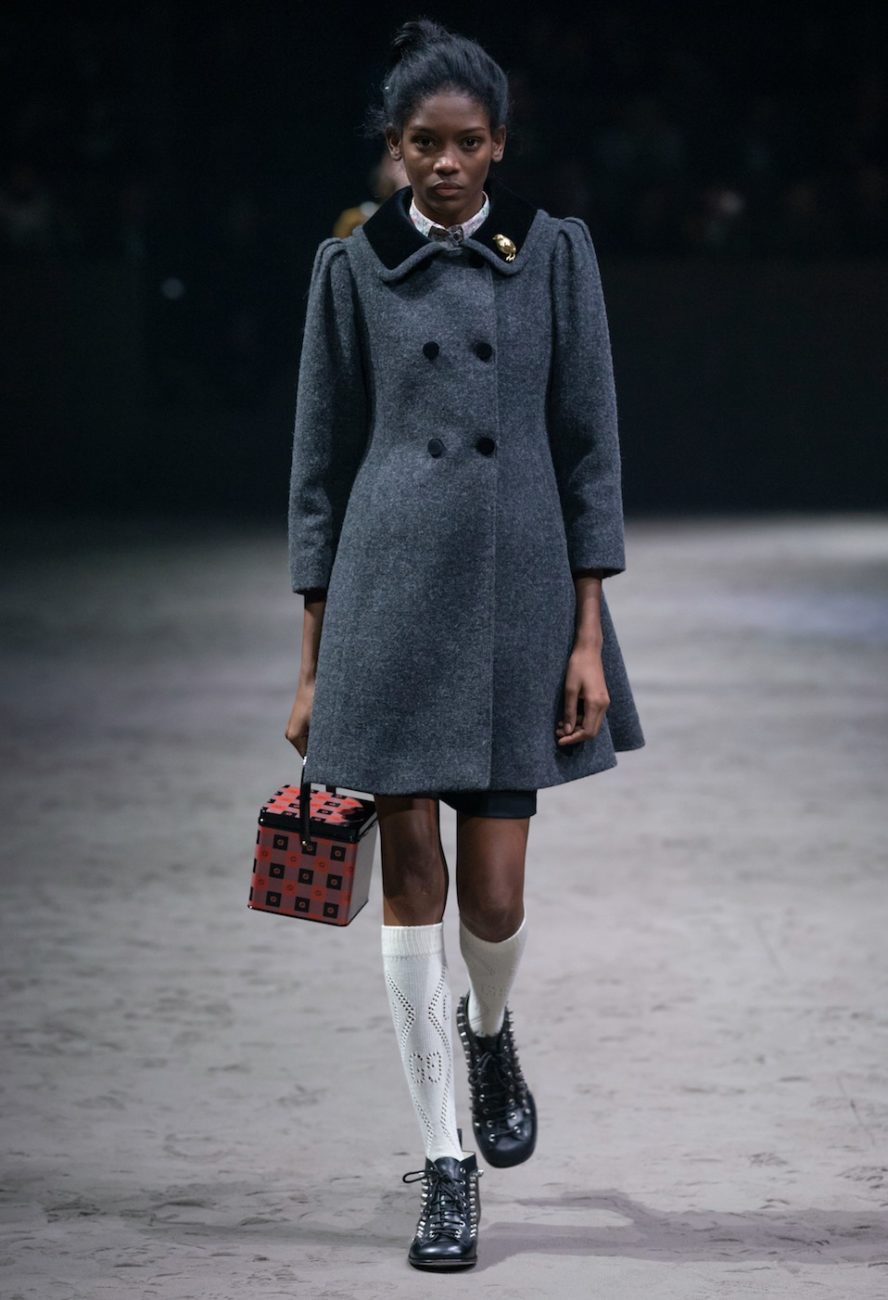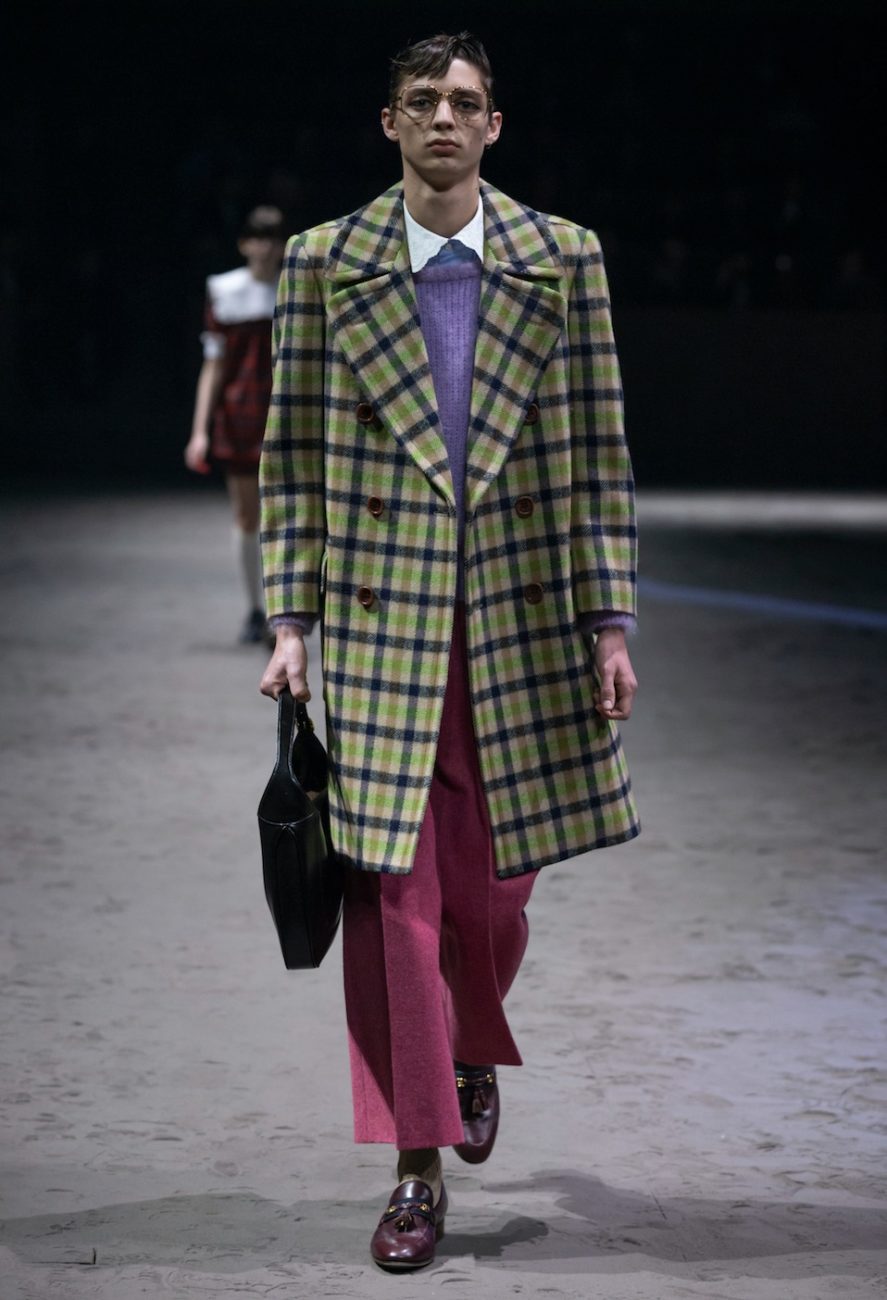 Wear your own feelings_Gucci_FW Menswear 20_collection_MFW
Wear your own feelings_Gucci_FW Menswear 20_collection_MFW
Wear your own feelings_Gucci_FW Menswear 20_collection_MFW
Wear your own feelings_Gucci_FW Menswear 20_collection_MFW
Wear your own feelings_Gucci_FW Menswear 20_collection_MFW
Wear your own feelings_Gucci_FW Menswear 20_collection_MFW
Wear your own feelings_Gucci_FW Menswear 20_collection_MFW
Wear your own feelings_Gucci_FW Menswear 20_collection_MFW
The collection's message is clear: men have to abandon aesthetic gender conventions to wear their own feelings, finally being whoever they are, whenever they want, at work, at home, at a restaurant, on a bus or at a cocktail party. Gucci's man can be elegant and sensitive, casual and virile, sporty and clever, groovy and 70s nostalgic…