Collectible Dry looks to the turmoil born out of the pandemic, while navigating through the upturns of the music industry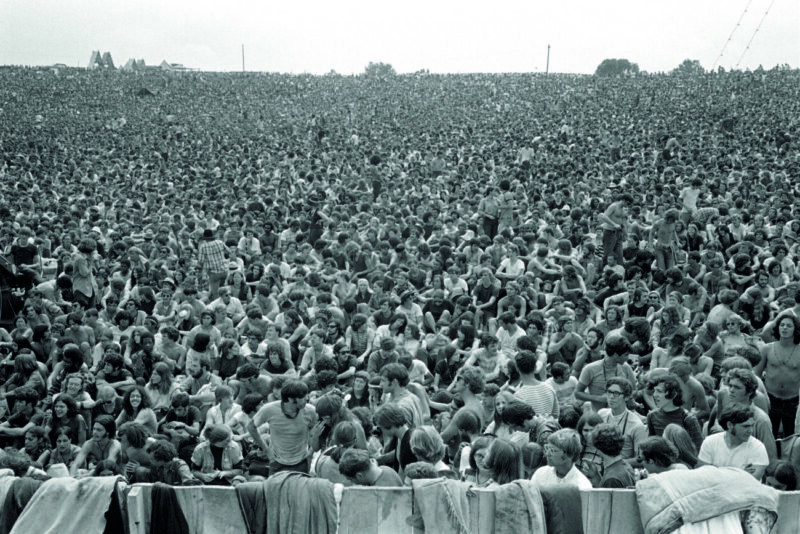 While a social crisis may be deemed common whilst falling through the endemic nature of a pandemic (pardon the pun), it is safe to say that—in the last two years—music has fully succumbed to the spellbinding spirit of freedom. But there's more to the story.
The music business has long been a highly coveted territory: the International Federation of the Phonographic Industry (IFPI) registered an exponential revenue growth compared to 2015, rising from $14 billion in 2014 to $20 billion in 2019. According to U.S. data, the global music industry was worth over $50 billion in 2020 alone, with two key income streams. The first, live music, which makes up over 50 percent of total revenues and it's driven by sales of tickets and live performances. The second, recorded music, that combines revenue from streaming, digital downloads, physica; sales and synchronisation revenues (licensing of music for movies, games, TV and advertising). In the first quarter of the pandemic, sales, which encompass a vast majority of revenues, were affected by a radical downturn given the closure of physical stores, while digital sales plummeted to 11 percent. It's important to recognise this, given how the music business had to fight back with new approaches to monetise from the disruptions from Covid-19 (a factor that has exacerbated live music dramatically). A study found there have been modest disruptions to streaming as a result of the crisis. At the start of the pandemic, audio streaming saw a decrease in listening hours as consumers drove less and focused on other platforms (e.g., video streaming) and forms of entertainment (e.g., TV and video gaming). However, Billboard argues that these declines returned to growth by the end of April, as the modest decline in engagement measured by listening hours has not impacted consumers' willingness to pay for audio streaming. Spotify's Q2 2020 Monthly Active Users (MAU) and paid streaming subscribers increased by 29% and 27% year-on-year, respectively, which was at the top of its guidance. As a result, Spotify's Q2 2020 premium revenue increased by 17% year-on-year.
It's little wonder that, in the teaser of this crisis, the music industry had to grapple with such havoc. We saw a similar case with the cultural activations played out during the racial protests. The genius of it then and now – from a social perspective – is a crisis acting like a major beneficiary, as its endless coverage racks up the world's failures. So here's an idea for our governments. Stop indulging the music industry into a narrative of sorts that has always boasted of its problems and not solutions fit. Instead, invest in the things (concerts, performances, artists) whose work is of a quality that cannot be limited to a digital streaming device. The resurgence of music post-pandemic will, I believe, attract the world to the polyphonic business, restoring interest in the key legacy of artists (both established and emerging) – an important of the fixtures of the music business, which must be nurtured. It feels like an important time to engage substantively with music beyond the walls of streaming services, but at the same time, in the business there is so much categorisation when it comes to knowing and doing what feels right in these odd times, that the music lens itself feels compromised. There is never a bad time to simply show mesmerising works of art (in this case, the emotive, poignant rollercoaster of concerts), knowing that it speaks for itself. It's impossible, if you engage properly with music, not to see it as a value in itself, rather than – as our government sees it – something that does or does not deserve our attention based on its hype potential.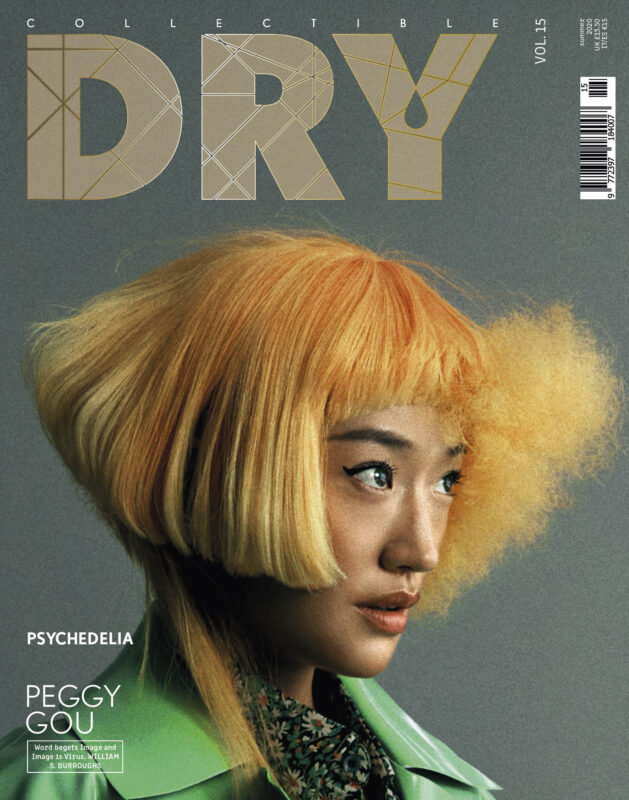 On the italian front, examples of music's revival brim aplenty: techno lovers were finally able to rejoice on June 1st, 2022, as global DJ artist, fashion aficionado and Collectible Dry's former cover star Peggy Gou, who's concert at Cocoricò in Riccione (the nightclub that hosts some of the world's hottest artists) was a sonic starburst. Talking about a pandemic, symptoms of Gou-mania have been known to manifest themselves through her turbo-charged lyricism, where in clubs like Cocoricò put together ferocious dance-ready melodies, high-octane energy and eccentric DJ sets. As the intense spirits continue to shine a light amid the revival of live music, the likes of Peggy Gou are able to take hold of huge crowds, as an array of tunes propels the energy to new heights. It's been well over two years since we've been able to enjoy the absolute scenes of a festival, and there was no better way to welcome ourselves back like at Ama Music Festival in Vicenza. Recognised as one of the three largest and most important eco-sustainable events in Italy, the festival, which will take place for the third year after the successful 2021 edition took place in complete safety for the 11,000 spectators due to Covid-19 in the sumptuous setting of Villa Cà Cornaro in Romano d'Ezzelino, will continue its artistic and cultural proposal on its stage the presence of the best Italian artists of the moment together with great globally-acclaimed artists. Whether it was the thumping basslines from Noyz Narcos' eccentric set or Marracash's enthralling and soul-tinged performance, Ama Festival's Preview 2022 went on in its fullest glory, setting the expectations high for many other festivals in Italy and one that's going to be hard to top (albeit those in Milan, at the prestigious Arena di Verona and so forth), embracing everything a festival has to offer.
"The 2022 edition of Ama Music Festival is a new bet after the success of the 2021 edition, as it now aims at 35,000 admissions and bring its business to the area by starting its own tourist and cultural project, signing agreements with hotels, sports activities, museums and cultural centres to allow spectators to come not only to experience the live concert but also to fully experience the sensations that derive from it," recently opined Andrea Dal Mina, Founder and Artistic Director of Ama Music Festival. "Once again, this year we have courage after the 2021 edition and brought some of the best Italian and international artists, while working on next steps to place things as normal and fight the virus."
The paradox of Covid-19 may have wholly and truly exacerbated the music industry. But against all odds, the resulting propensity to ignite a physical revival is increasingly commonplace. And commonly shared. As Jon Batiste once wrote, live music is like "a mouthful of things that have the transformative power to connect an experience to a human exchange." I would add this: music is a glass that fills up life's depths at the behest of our soul. Cheers to that.