At Cannes exploit of the beauty couple Penelope Cruz – Javier Bardem. Special Cast for the last Faradhi's lesson
Text by: By Luigi Locatelli
You can read the Italian text on Luigi's website !
Everybody Knows (Todos Lo Saben)
Written and directed by Asghar Farhadi, starring Penelope Cruz, Javier Bardem, Ricardo Darin, Barbara Lennie, Carla Campra, Elvira Minguez.
Iranian director Asghar Farhadi (A separation, The client) had never failed a film before, until this one. Everyone Knows was filmed in Spain and stars the celebrated couple Penelope Cruz-Javier Bardem. It includes a rather usual family intrigue, with predictable revelations of sins and carefully hidden abjections. The typical Farhadian cinematographic machine is triggered by a kidnapping, but Spain looks permeated with clichés, and neither are Cruz and Bardem at their best.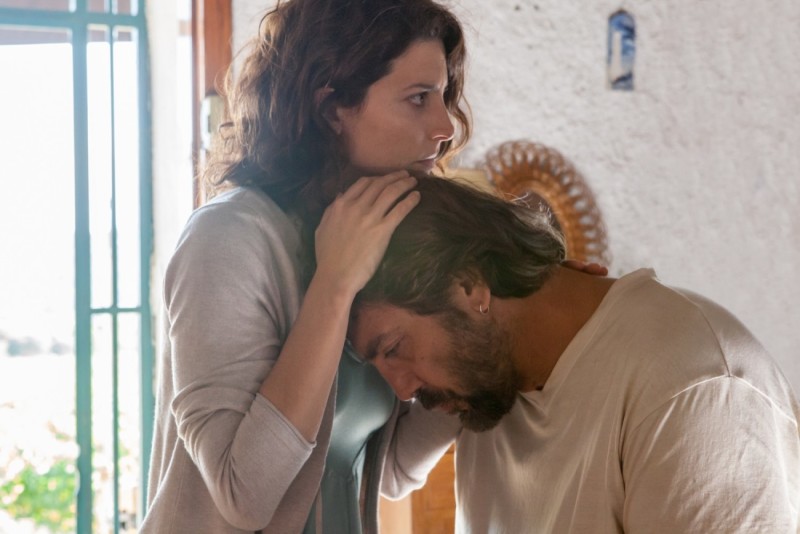 Cannes opening night film was presented to the press along with the long opening ceremony. Very self-congratulating and not so interesting, except for Martin Scorsese's final arrival together with president of the jury Cate Blanchett. Scorsese was invited to Cannes by Quinzaine, who awarded him the honorary Carrosse d'or and hosts him for a widely anticipated masterclass. When the screening of Todos Lo Saben finally started, we all expected good, even excellent cinema. Mostly because its director, Iranian Asghar Farhadi, never before had made a bad film (and I've seen at least seven of them, including the ones he directed before the triumph of A Separation). Even when he moved to Paris for Le Passé he did very well, maybe because the story revolved around an Iranian guy who went back to France to divorce from his wife. When we read about Farhadi moving to Spain for his next film, working with the most famous cinematic Spanish-speaking couple Penelope Cruz-Javier Bardem, we weren't really alarmed by this apparently bizarre choice, confident as we were in the director's professionalism and skill, in his ability to remain true to himself even when working on a foreign soil. However, as far as I remember, Everybody Knows is the first really bad and wrong film I saw coming out from Farhadi's award-producing talent. The story is still very typical for this director, although it looks much more mechanic. Family intrigues that unfold in a matrioska-like sequence, revealing, step after step, new dark secrets, big and small degradations, scarcely hidden behind middle class bon-ton. His plots were usually built with an incredible skill – very few contemporary screenwriters can equal him – resulting in perfect narrative devices which hooked the audience and kept you glued to the screen until the very last shot. Farhadi never really failed, not even with his last and overrated film The Client, awarded twice here in Cannes a couple of years ago.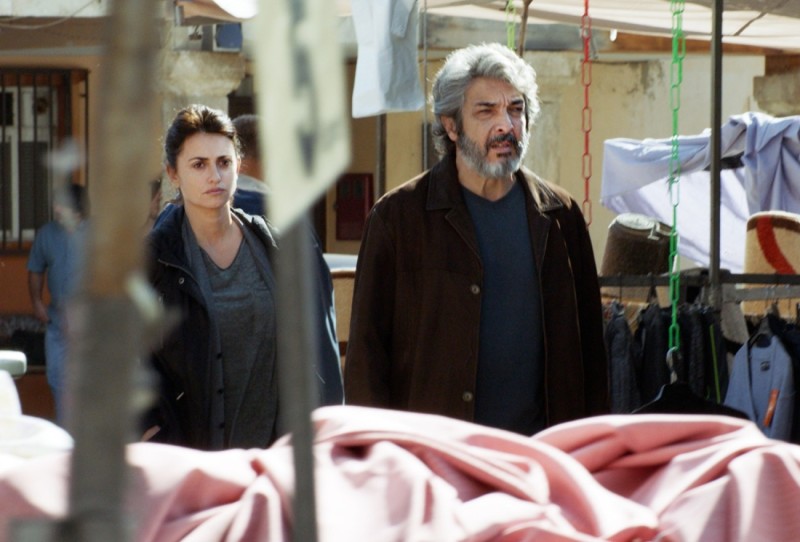 The unusually melodramatic tone of the whole thing really feels wrong, so much that at times it resembles a novela. The Spanish context just feels fake, mannered, permeated with clichés, so obviously unrelated to the director's world. I sincerely expected Farhadi to survive as an author away from the comfort of his smoggy Tehran, far from the leaden waters of the Caspian Sea of About Elly. But he didn't. Todos Lo Saben proves that his cinema fades away and dies of asphyxiation when eradicated from its habitat. I heard that Farhadi directed without knowing a word in Spanish, and you can actually see and hear this in the film. He authored the dialogues, but they often appear coarse or too explicit. Too sentimental, less sober, less allusive, less corrosive. You get the impression that a score of sounds and voices possessed the actors, and you miss the farsi dialogues of his Iranian films, even if you didn't understand a word. Dilated times are also a problem: the first part is a presentation of many, too many characters. Minutes in which nothing happens, but taste falls in an unforgettable awkwardness for a skilled director. All this is set in an internal and rural version of Spain, filled with very happy people who drink and sing and dance a lot. Just add some castanets and you'll obtain a perfectly stereotyped Spanish postcard, as any American or North European tourist would imagine it. Or, indeed, a tourist from Iran.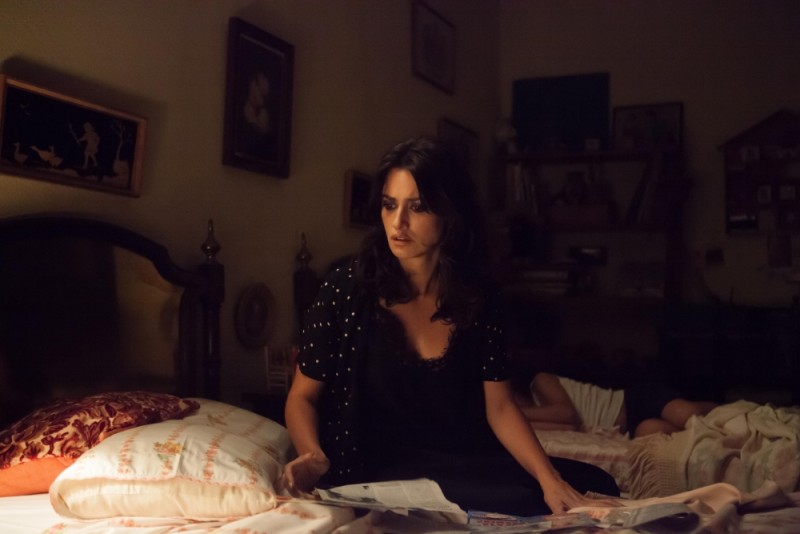 Laura (Penelope Cruz at her worst) returns from Argentina to her motherland with her 16 y.o. daughter and a baby boy. The reason for the journey is her sister's wedding and thus the family is reunited. Alejandro, her husband, remained in Argentina. For Laura the journey is therefore all about immersing herself in tastes-smells-scents of her childhood and youth. Of course she inevitably meets Paco, the big love she somehow abandoned for the sake of Alejandro. Meanwhile, Paco married the beautiful and harsh Bea. He also managed to make some money with a finca turned into a vineyard (the finca-estate is quite a topic in the film, almost an obsession). And then.. something unexpected happens, the balance collapses and triggers the usual Farhadian chain reaction of uncoverings and unveilings, collective and single faults, sins of sloth and omission. Laura's daughter Irene is kidnapped by a mysterious group of bad guys, who request 300 thousand euros to release the sixteen-year-old girl. Here is when Farhadi's narrative machine's engine starts, even if this time its wheels spin out of gear, ending up in lands that don't belong to him. The ending is even worse than you could expect from such a story. The only good bit of the cast is Ricardo Darin, the best Spanish-speaking actor currently around, who managed to enrich Alejandro's character with interesting hints of ambiguity and dignity. The rest is to be quickly forgotten, hoping to see Farhadi under Tehran's grey smoggy skies soon again.