I WEnT TO a BALL aND IT WaS AWEsOME!
Text by: Annarosa Laureti
Photo by: Chiara Rigato
Special thanks to: BBallroom and La B. Fujiko
Two weeks ago, during Milan Fashion Week, between a show and another, drag queens, gays, straight, LGBT community's supporters or simply passionates gave appointment on Sunday evening 16th at Santeria Toscana. Meeting's reason was the Milanese Ball event organised by BBallroom community, headed by the dancer and choreographer Barbara Pedrazzi, AKA "La B. Fujiko".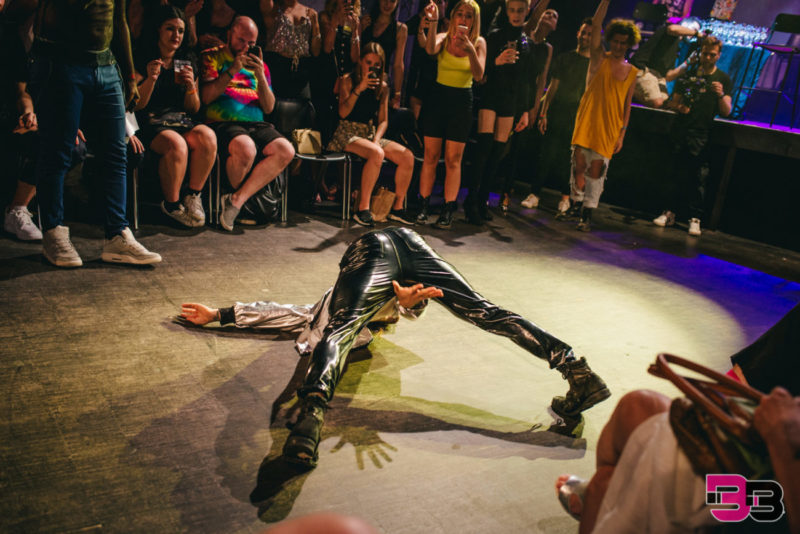 That of Ball culture, in particular, is a reality that year after year is being increasingly known, not only in Europe but also in Italy. Supporters, in primis, are the latest Netflix TV series "Pose" and, even before, the doc film directed by Jennie Livingston "Paris is Burning", awarded – not without controversies – with the Gran Jury Prize Documentary at Sundance Film Festival.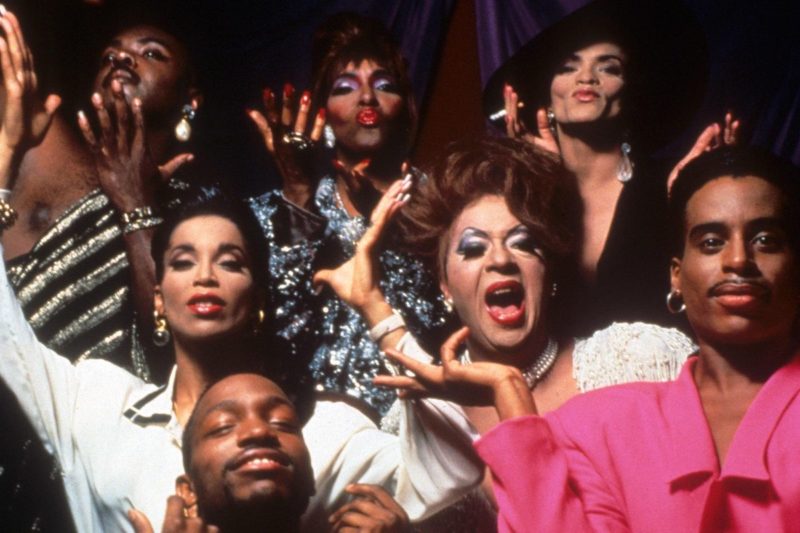 However this phenomenon' birth dates back to almost 50 years ago. Between the 70s and the 80s, in fact, African and Latin American gay community of Harlem, New York, to cope with the difficult and hardly homophobic social contest, began to join together in family-like nucleus, the "House", finding shelter and defense by the so-called "Mothers". Rather than taking part to boring and never-ending festive dinner, the different Houses preferred meeting each other at the Balls, real competitions of beauty, posture, fashion and above all Voguing, the dance style brought to the fore by Madonna – every body remember 90s hit "Vogue" – whose paternity belongs to people like Willi Ninja, member of the legendary "House of Ninja".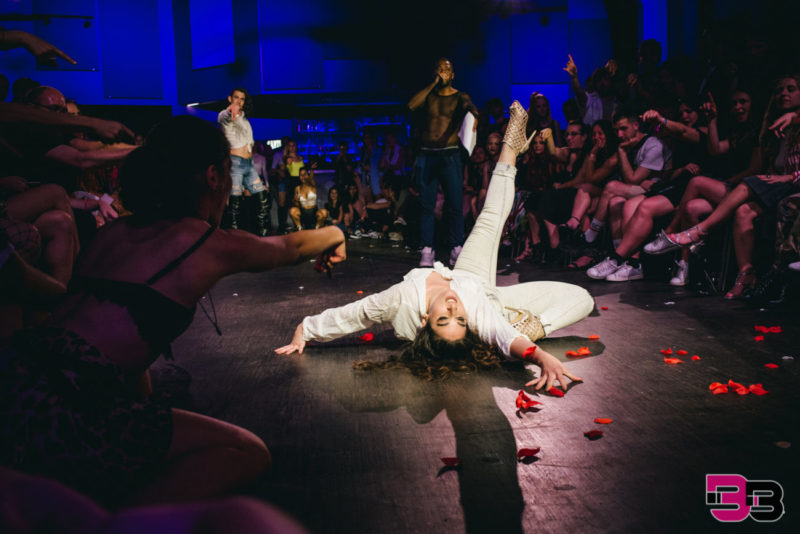 Finding out about the Milanese scheduled event, I decided to join it, to know more about and touch with hand this world I've recently and quite superficially known. Even if I didn't find any plus one for the soiree – guilty was the common Monday morning nightmare that afflicts everybody on Sunday night – it was one of the best choices I've made. It is impossible to not have fun at a Ball! Since you take a seat near the catwalk, in fact, you are immediately absorbed inside a vibrant and competitive atmosphere. Shortly you finds yourself shouting worlds of a slang language you never heard before and inciting contestants snapping your finger to the rhythm of music, no minding about the three, four and five hours passed.
To the commentator's shout "DJ pump the beat!" the participants threw down the gauntlet performing catwalks and inhuman dance steps, shaking off and writhing every single body's limb, also showing amazing outfits inspired by 80s and 90s movies.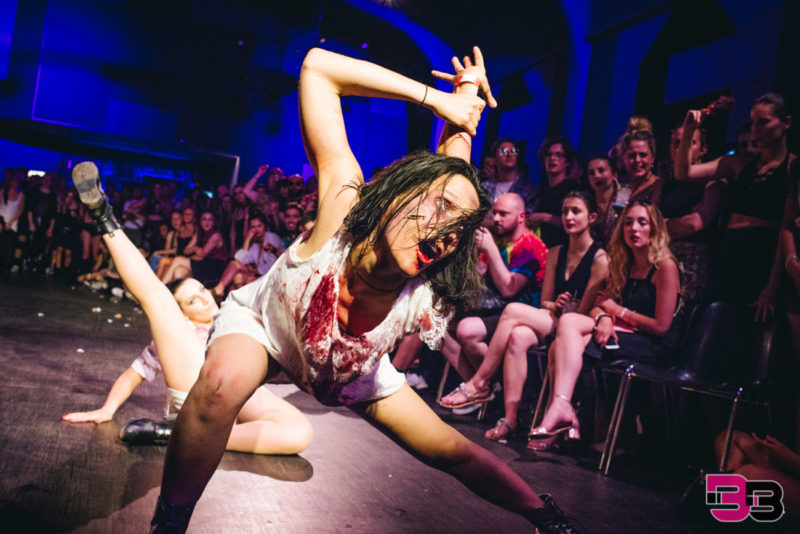 Category after category – starting with that of "Best dressed" and moving on with masterful Voguing exhibitions – boys and girls of all ages as ruthless jurors – Zell Revlon, Nagato Miyake Mugler and Saba 007 – who didn't disdain to knock people out the contest just by saying "That's a chop".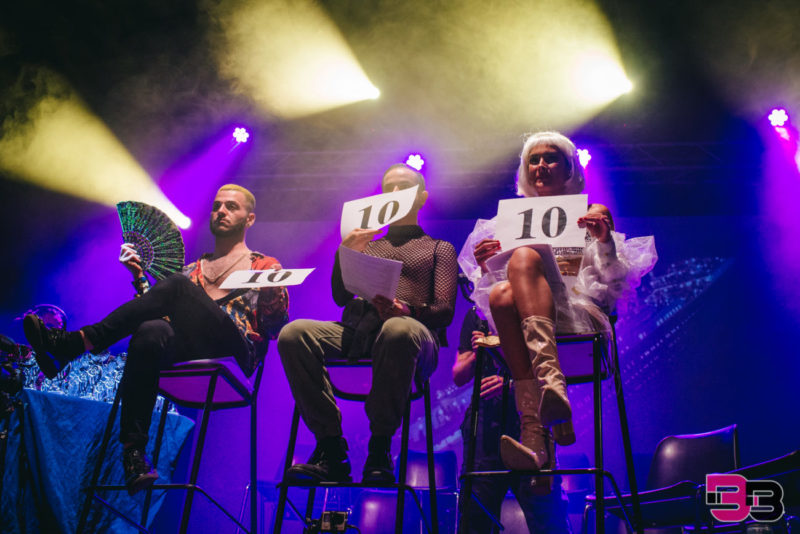 Godmother of the evening was La B. Fujiko, also mother of the House of Ninja Italy and pioneer of Voguing in the country. Watching like a super cool guardian angel over the participants, he gave each winner the deserved and coveted cup.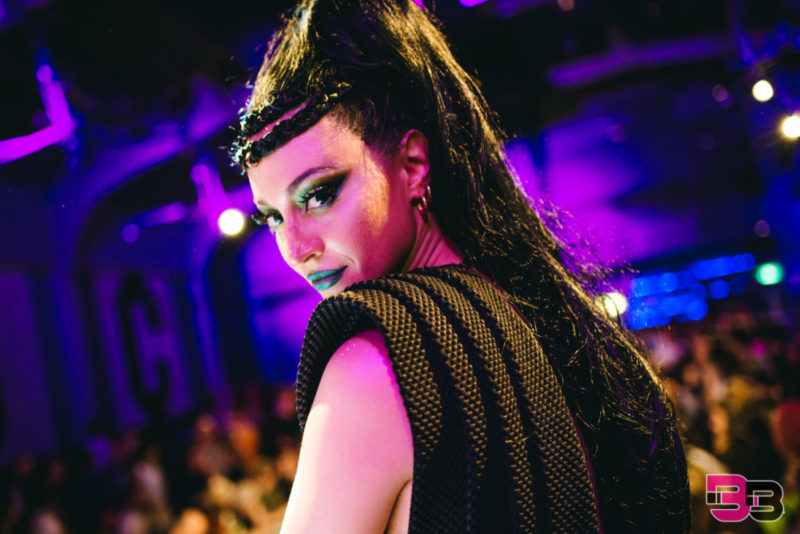 I witnessed a stunning show, made by real professionals and genre lovers, which we all have something to learn from. In a society like ours where more and more alien beauty ideals reign harmfully through social media – first and foremost IG – the Ball's message is clear and upstream: it doesn't matter what size you are, what's your weight, how tall you are, which is your sexual orientation, from which family you come from, where you were born, what you do in life etc… what matters is to face the catwalk – and life too – proud and self-confident, of your being, demonstrating how much each of us actually goes beyond appearances. Paying less attention – or not paying attention at all – to the judgments of others is the key to being successful.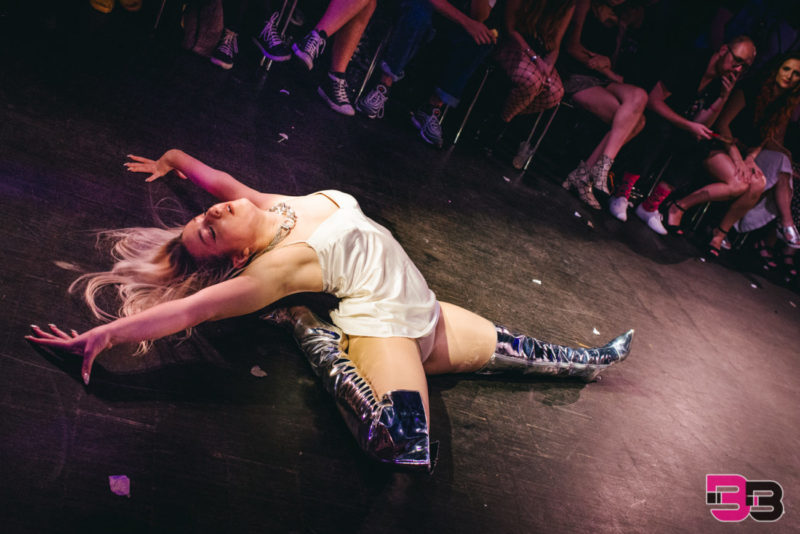 The Ball experience is something that each of us should live at least once in a lifetime, in company but also alone, why not?! What it will leave you inside is an unprecedented amount of energy… I know "Let's Vogue guys" and wait for the next "Scandalous Ball" event of 24th November, always at Santeria Toscana!