This issue examines the theme of the New Deal.
In DRY's narrative, the New Deal is stripped of its historical reality, becoming a symbol of a possible palingenesis.
"We are always looking for new ways to grow, to understand, to know. Often, or sometimes, the new follows the old, or better, the known, bringing back to life things from the past with a vision encapsulating an infinite number of stimuli. Looking back at the styles, actions, and visceral vibrations of the years that have previously marked moments of rebirth — when we re-emerged from economic and social depressions and found light again — means recovering the energy that gave us confidence and impulses for constructive creativity."
It is in this spirit that we immerse ourselves in the works of Okuda San Miguel, a Basque artist who uses colour to give new life to old buildings, transforming walls into works of art. We then go back to the 1960s to relive the incredible adventure of Elio Fiorucci through the words of those who knew him. The opening of the Fiorucci shop in Milan in 1967 was a veritable window on the world for a joyful and seductive revolution, offering convincing answers to the young dreamers after the economic boom. At the same time, in Florence, the radical design group Archizoom Associati anarchically subverted canonical design methodologies, opening up design and architecture to innovative solutions. The avant-garde spirit that characterises Archizoom also returned with Thayaht, the stage name of Ernesto Michahelles. Despite the autarchy wanted by the fascist regime, Thayahat was able to look at reality with new eyes, inventing the suit, an emblem of freedom during a period of repression. In a journey encompassing very distant times and places, we arrive in the East, the cradle of silent revolutions that aim to rewrite modern reality. Tomo Koizumi looks to the past to rewrite the future. His visionary work manages to blend Japanese tradition with the influences of Capucci, John Galliano and Emilio Pucci, through the use of the most advanced technologies. The story of Kanmin Kim, a young Korean fashion designer, shows how art and fashion can become an allegory of salvation in a depersonalising world that seems to make violence and repression the only means of dialogue. Through the words of Yoshikazu Yamagata, we return to Tokyo to discover the Coconogacco fashion school, which uses an unusual teaching method to rewrite the coordinates of fashion. Through the words of Yoshikazu Yamagata, we return to Tokyo to discover the Coconogacco fashion school, which uses an unusual teaching method to rewrite the coordinates of fashion.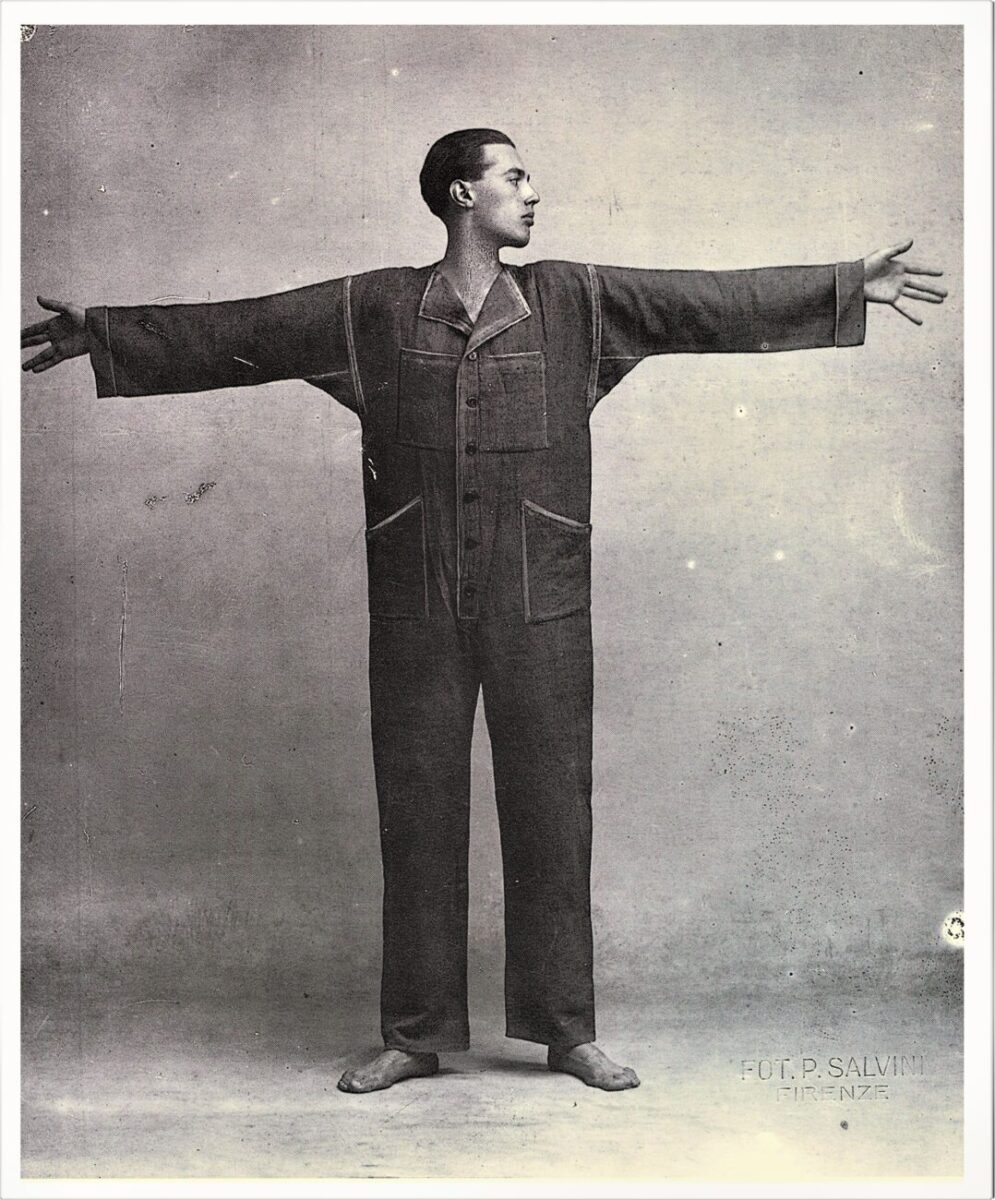 Different realities, situations very distant from each other, in a continuous space-time back and forth, with the awareness that today we are planting the seeds of tomorrow.
Our past is an archaeological loop, we interpret the testimonies
Chasing the light that leads to rebirth
Imagine a future
Be in it with Collectible Dry#17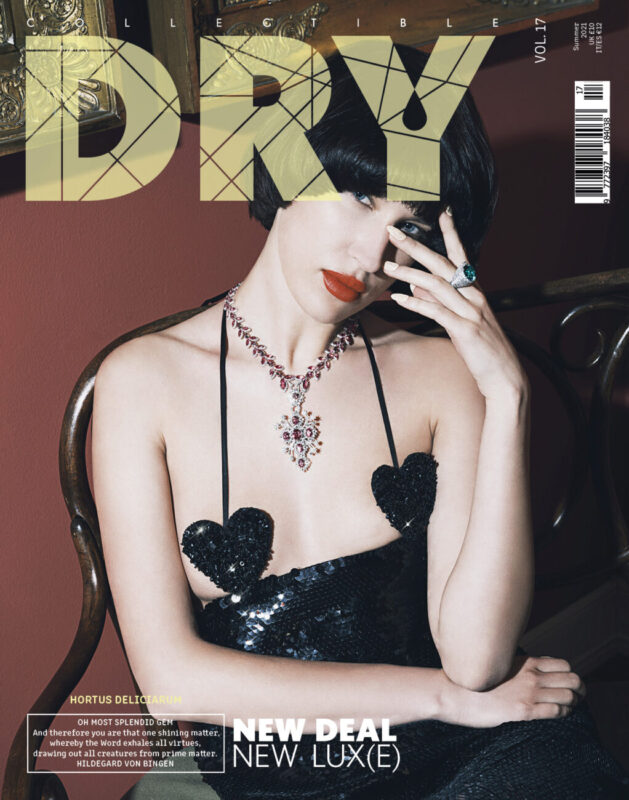 ON COVER NEW DEAL
HORTUS DELICIARUM
Fashion & Jewels: Gucci Photography: Filippo Fortis Model: Valeriia Molyboha Styling: Dinalva Barros Make up: Claudia Marchetti Hair Concept: Xavier Perez Manicurist: Simone Marino Photography Assistants: Salvatore Tomaselli, Irma Piccitto Styling Assistant: Paulina Torres, Joshua Tiboc Location: Villa Singer

ON COVER NEW DEAL
OKUDA SAN MIGUEL
Cover Art: Okuda San Miguel Photography:Emilio Casi Okuda's Team: Ink And Movement (IAM)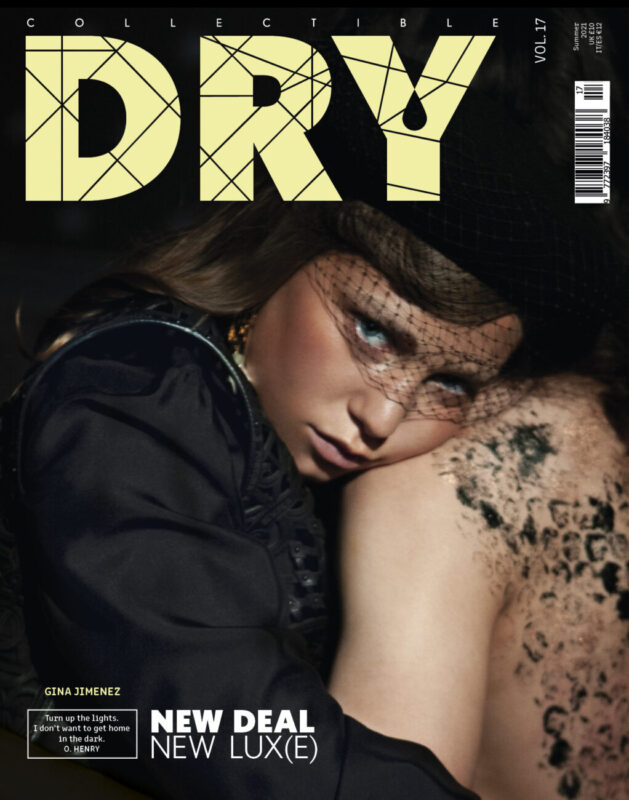 ON COVER NEW DEAL
GINA JIMENEZ
Fashion: Dior Haute Couture Photography : Thierno Sy Models: Gina Gimenez Mehdi, Djellal Styling: Sanaa Djellal Hair: Henry Olivier using Végétalement Provence, Simon Chossier using Oribe Make Up: Marie Lanne using La Bouche Rouge Paris, Odile Jimenez using Shiseido and Mac Cosmetic Prop Set: Samantha Toussaint
Look on the map where you can find us
View Collectible Dry Reseller in a full screen map. Scroll down to read the list of our reseller plotted on this map! Collectible DRY is distributed internationally in more countries than you can find on this map but as now we aren't able to provide the full list of our retailers. Since we can't ascertain all addresses, try to contact the retailer before going. Please feel free to contact us! if don't find any retailer near you.
or buy the magazine on one of our Online Retailer
All trademarks service marks and logos appearing on this page are the propriety of their respective owners.