H&M is joining forces with artist and singer M.I.A. for H&M's latest global initiative World Recycle Week with a new music video and an ambitios global Garment Collecting activity. During the period, H&M aims to collect 1,000 tonnes of unwanted or worn out garments from customers worldwide in its more than 3,600 stores. The initiative is part of H&M's goal to close the loop in fashion, recycling unwanted garments to create recycled textile fibres for new products. To raise awareness, M.I.A. has filmed an exclusive new music video for H&M highlighting the environmental impact of clothes going to landfills around the world. The video will debut on April 11 at hm.com.
Garment Collecting at H&M is simple and can have a profound effect. Since 2013 customers have been invited to bring any unwanted and worn out garments and textiles, from any brand and in any condition, to any H&M store. By doing so they ensure less garments go to landfills and, in return, will receive vouchers to use at H&M. Since H&M first launched Garment Collecting in 2013 the company has collected over 25,000 tonnes of clothing and two years ago H&M introduced its first new garments that used recycled textile fibres, important steps in closing the loop in fashion.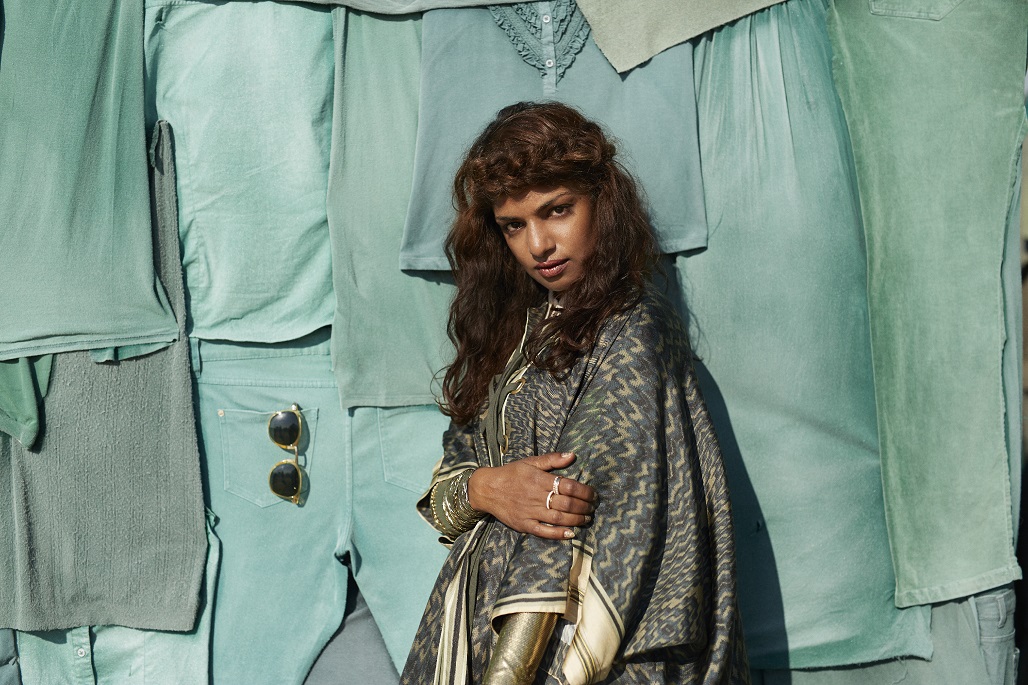 To mark the first World Recycle Week, H&M aims to collect more textiles than ever before through its on-going Garment Collecting initiative. Alongside the video by M.I.A., bloggers and characters from the video will film rehaul clips, showing the pieces they're recycling through the H&M Garment Collecting project during World Recycle Week – meaning the opposite of haul where you upload a video showing items recently purchased. Create your own clips using the hashtag #HMrehaul, then bring the garments to any H&M store, becoming part of a global fashion movement to make Garment Collecting a natural part of the life of clothes.
Close The Loop is a central commitment of H&M's Conscious Actions for sustainability. The aim is to create a closed loop for textiles, so that unwanted clothes can be reused and recycled to create fresh textile fibres for new products. The long-term goal is to have zero garments going to landfill, as well as saving on natural resources. By recycling just one T-shirt 2,100 litres of water can be saved – imagine the impact of 1,000 tonnes garments collected during World Recycle Week. All textiles are welcome – odd socks, old towels, the dress with a hole – and nothing is too torn, worn or used for a second life.