A New Vision
Rebirth starts with simple but important gestures: the search for a special fragrance, the connection with the nature and a positive environment, the true expression of one's nature through an intimate experience of regeneration.
This is what You First Pura Rinascita was created for in 2015 by Milanese philosophers and perfume designers Stefania Cuzzeri and Paola Cereda. The project was conceived and still lives in one of the most interesting and hidden buildings of Milan – Casa degli Artisti – located in via Rossini 3, just a few steps from the historical centre of the town.
Characterized by a combination of courtyards, the house was built between 1871 and 1887 under the direction of the eccentric architect Paolo Ortelli, who decided to enclose ancient details – columns, capitals and archways – picked up from a mansion previously owned by historian and writer Pietro Verri, close to the Montenapoleone district.
Since then this building hosted in the ages Milanese creative personalities. Among others, sculptor Medardo Rosso, designer Marcello Nizzoli and painter Lucio Fontana worked here. A fascinating atmoshpere, still representing an escape from boredom and homogenisation.
You First Pura Rinascita is a niche company specialized in unusal and unique fragrances. The name itself expresses the vision of the brand: You First, an antropocentric statement, Pura Rinascita – pure rebirth – is about the rediscovery of the pleasure of taking care of one's own, a path to the inner soul and wellness.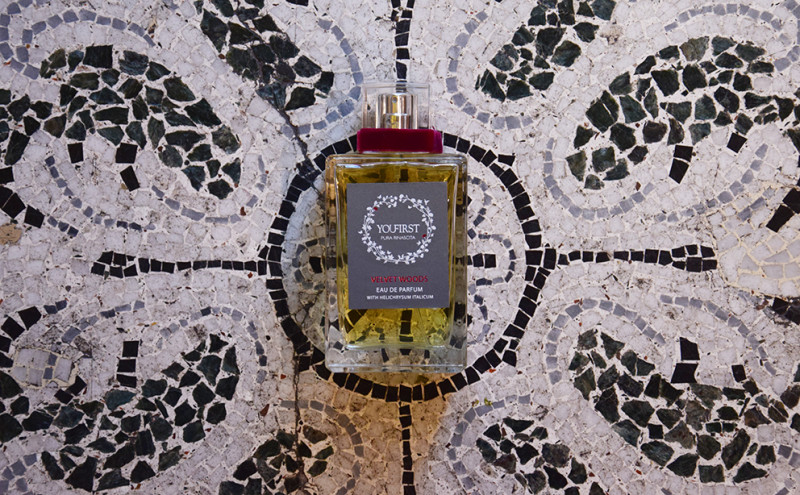 The Experience
Emboding these values and a deep desire to create exclusive personal and home fragrances, You First proposes a precious collection marked by the search for special aromas and unexpected olfactory blends: Velvet Woods, Spices Bouque, Fig Poudré. These three fragrances are developed in Eau de Parfum, perfumed Body Cream, scented candles and home diffusers.
A new olfactory mix has been introduced as a Summer Eau Fraiche: the country feelings of tomato leaves meet the light freshness of orange blossom and mandarin, with final notes of magnolia and sambac jasmine.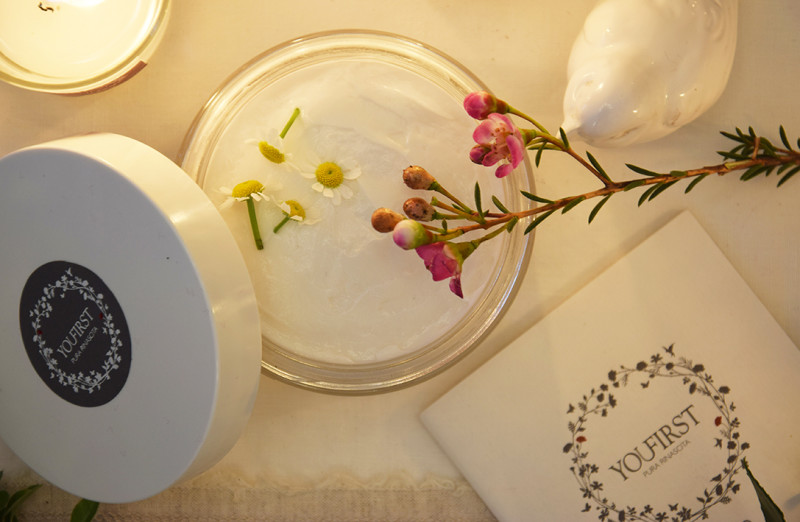 Active Ingredients
The active ingredient of this line of products is a precious gift from the wildest nature: the Helicrysum Italicum, a typical mediterrean flower known for its regenerative properties – it is also called "immortelle" because of its appearance which lasts intact for a long time. His name means "Golden Sun", its anti-oxidant, anti-inflammatory, soothing and firming properties are unique and prepare body and mind for a full and proper regeneration.
To experience its unique fragrances, the brand has chosen a smart strategic distribution in international concept stores, niche fragrances boutiques as well as in luxury hotels and spas.
Complete list is available at https://youfirst.eu/en/content/7-where