CLOWN-LIKE WOMEN, FAKE 50S HOLLYWOOD BILLBOARDS, AND SHE, THE ARTIST, AS MULTIPLE CHARACTERS AGAINST SEXISM… FONDATION LOUIS VUITTON HOSTS THE FIRST EVENT DEDICATED TO CINDY SHERMAN IN FRANCE
Text by Fiammetta Cesana
From September 23 to January 3, Foundation Louis Vuitton hosts a retrospective of the feminist and stereotypes-breaker Cindy Sherman, considered as one of the most influential contemporary artist. The event, the first one dedicated to Sherman in Paris and France, showcases over 400 artworks, realized between 1975 and 2020, including operas and images articulated in different series.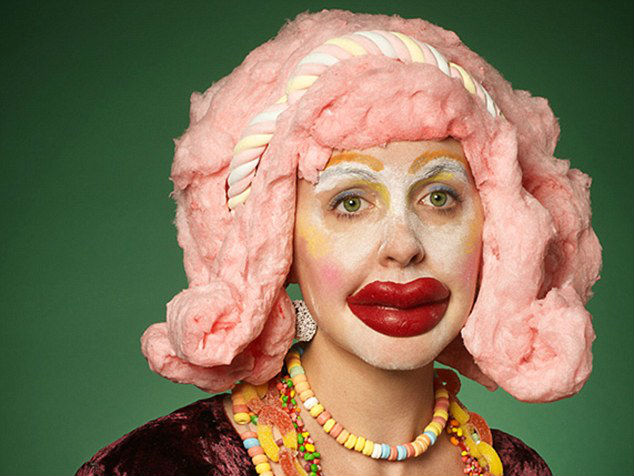 The American photographer, pursuing an exquisite social parodia and making herself the protagonist of it, has built her popularity on three main bodies of work. One is a series of self-portraiture in which Sherman plays different female characters, with varied social and emotional background, stressing on the condition of women in society. Most of her operas has no title, because she doesn't want to limit all the possible stories the beholder can take out of the interpreted women. Another core series of the artist is the satiric representation of women (again enacted by Sherman herself) whose objectifying features and male-gazed perceptions are so amplified to make them turn into clowns. A way to disrupt stereotypes is exaggerating and making amusement out of them. The Hollywood images, then, are also a subversion of reality but this time, instead of the intensification of particular aesthetic aspects to break eradicated sexist conceptions, Sherman creates fictional cinematographic photograms. Looking at them, you are sure of witnessing the billboard of a 50s movie, starring Cindy Sherman, but it's all fiction…of the fiction. 'Mock-cinema photography', the medium into the medium. So this meta-fantasy ironizes on recurrent elements of American but also European cinema of the 50s and 60s, bringing the spectator to question signifiers that media production has long made him/her get used to them and take them as absorbed visual contents.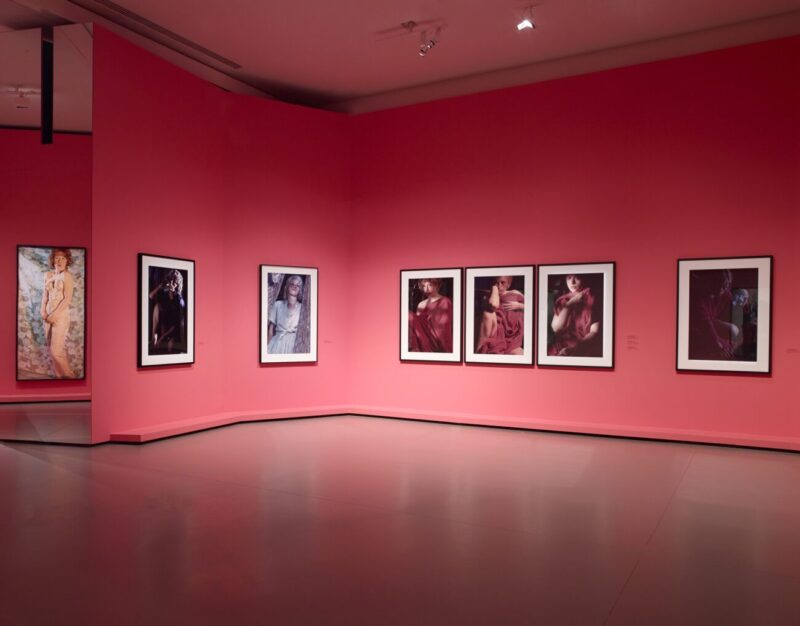 The wide retrospective at Fondation Louis Vuitton comprises her series Untitled film stills, Rear Screen Projections, Fashion, History Portraits, Disasters, Headshots, Clowns, Society Portraits, Murals, Flappers, and a new series of male figures and couples.
Using and exacerbating symbols from fashion's and cinema's world, Sherman's works urge us to realize our instinctive way of categorizing social identities and being strongly conditioned by misconceptions and stereotypes. Today, in the selfie era, where we daily make fiction out of our life, where Instagram filters amplifies our features, covering our flaws and imperfections so much that we end up looking like monsters, the artist's photographs seem to have predicted the perceptual distortion of social media. And, maybe, hopefully, they will serve as a warning to the consequences of aesthetic obsession, today sadly experienced by more and more young girls-users.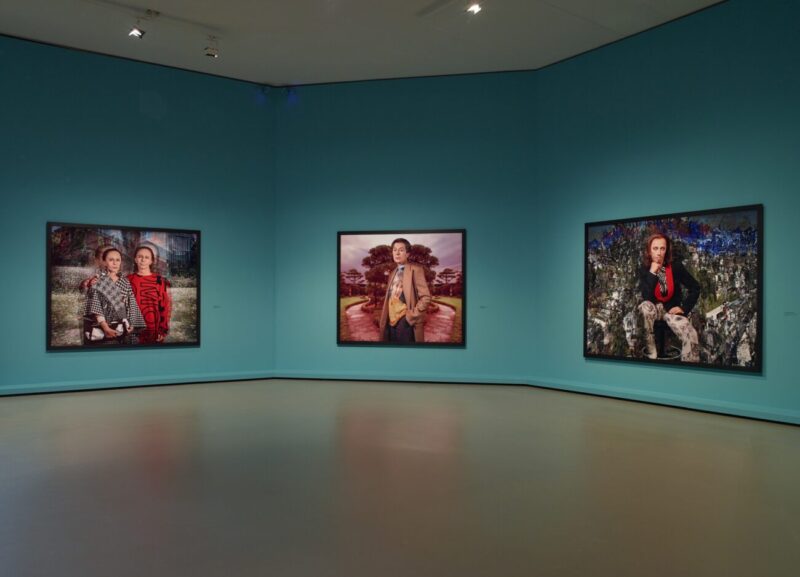 Sherman's exhibition is juxtaposed to a new room of the Collection, called "Crossing Views", where other works from the 70s to date have been selected to enter into dialogue with Sherman's images. Recalling the centrality of portraiture throughout the American artist's creative research, those exhibited operas embrace from photography to videos and installations, featuring twenty international artists of very different techniques and cultural background. Crossing Views collection includes Marina Abramović, Ziad Antar, Pierre Huyghe,Wolfgang Tillmans, Andy Warhol, Ming Wong.