THE NEW GUCCI GRIP WATCH NARRATES THE COOL WORLD OF SKATERS
Text by: Annarosa Laureti
When they perform in tricks, ollies, kickflips, heelflips and tailslides it's impossible not be astonished, may also wondering how it is hard joining such a cool gang. You can't get more wrong! Yeah because if there is a community devoted to inclusion and hostile to prejudices, well… surely it's that of skaters.
And who cares about skills and athleticism… they will come after hours and hours of hard work together!

Always able to sharing new trends, strictly linked to street art world, skater communities are increasingly gaining esteem from both fashion and art establishments. It dates back this year for example the Sotheby's record sold of a collection of 248 skate deck to a single collector for $800,000 as well as the choice of the Wien Museum in Karlsplatz to turned its space (before the closing for restoration works) into an enormous space completely dedicated to skateboarding and street art.
Talking about fashion, indeed, we cannot but mention the ultimate "Gucci Grip" project by maison Gucci that finally bonds together two universes at first sight so distant but actually very close. A deep and sincere inclusion spirit in fact characterized, as we said before and know well, both skater communities and the Italian fashion house.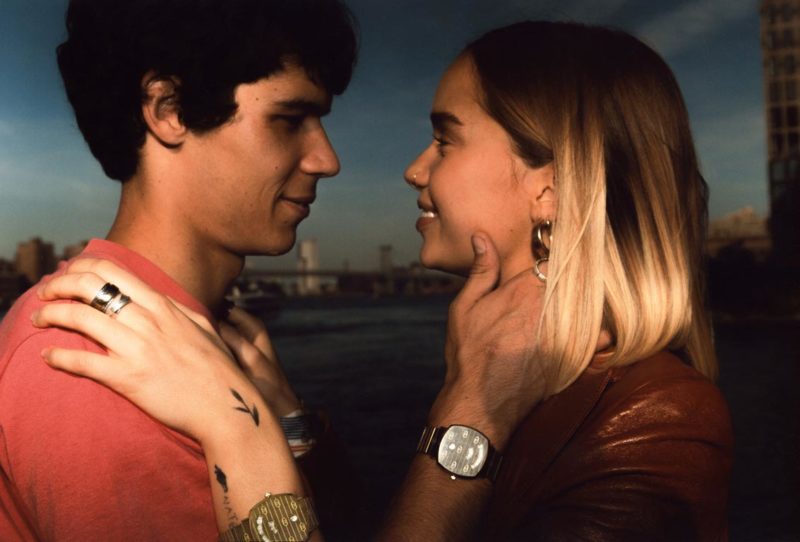 On the occasion of the launch of the new unisex namesake Gucci watch – already presented at Basilea event last March – Alessandro Michele wanted to highlight and capturing as well this common feature throughout a photo series (that includes also artworks and videos) aimed to narrate skater's daily life.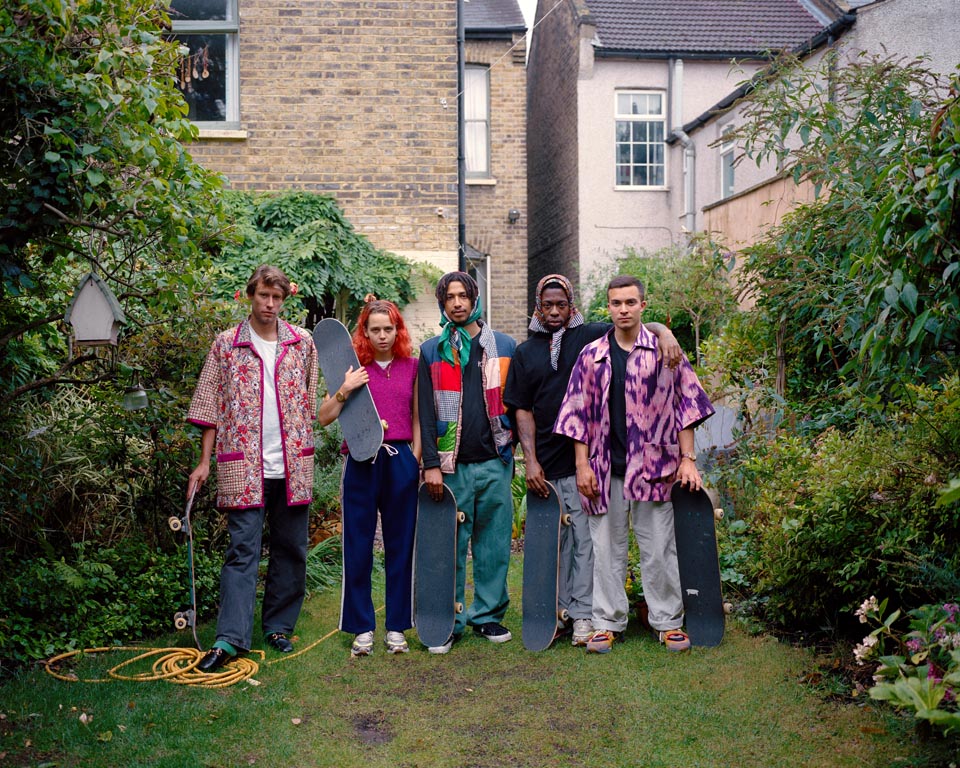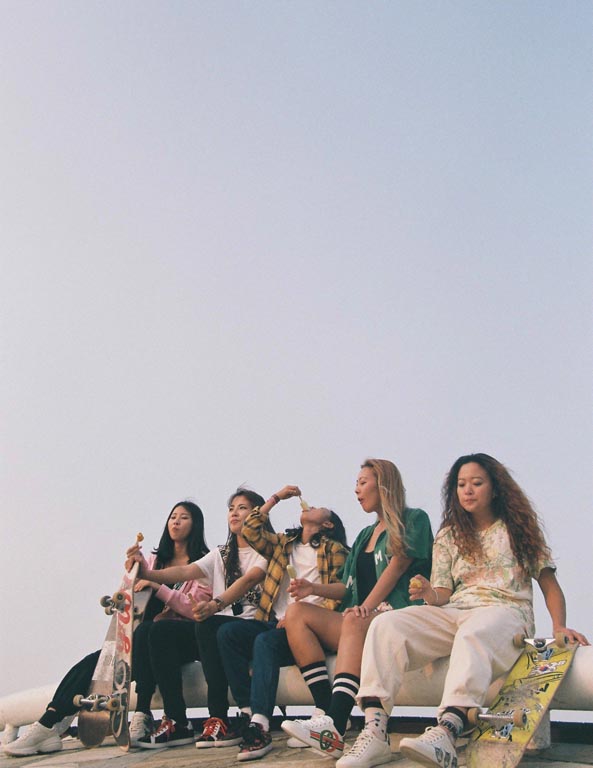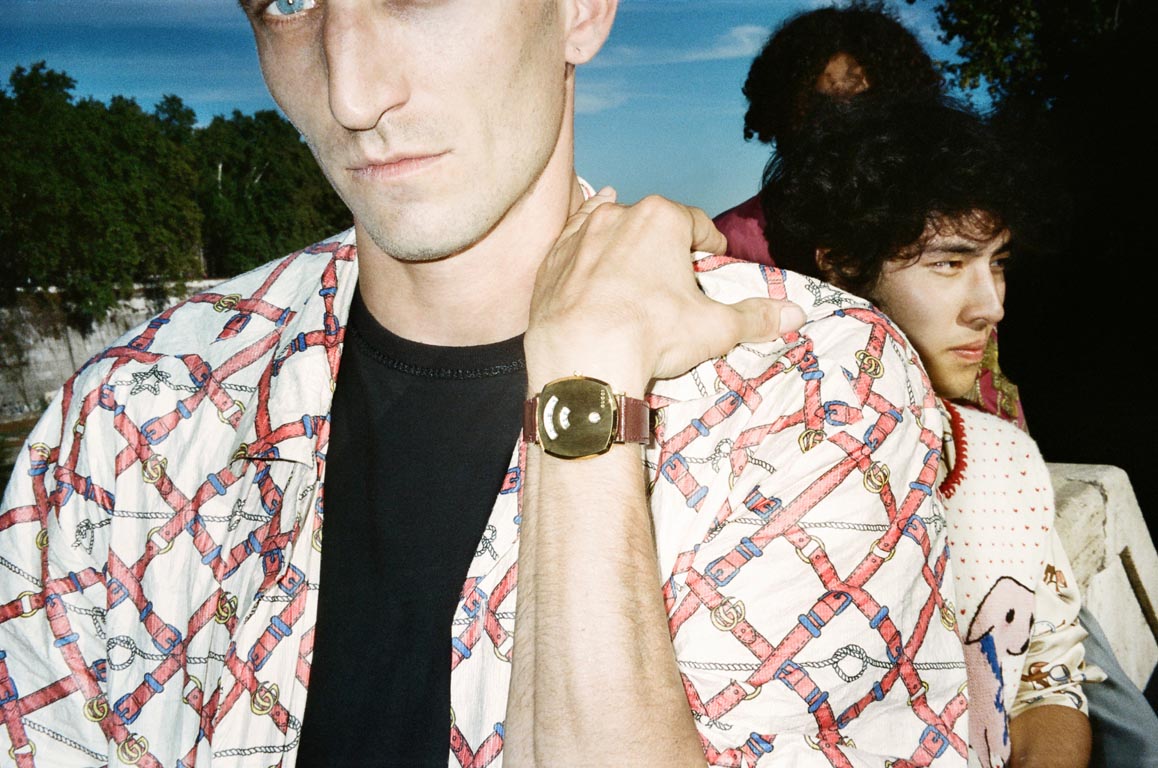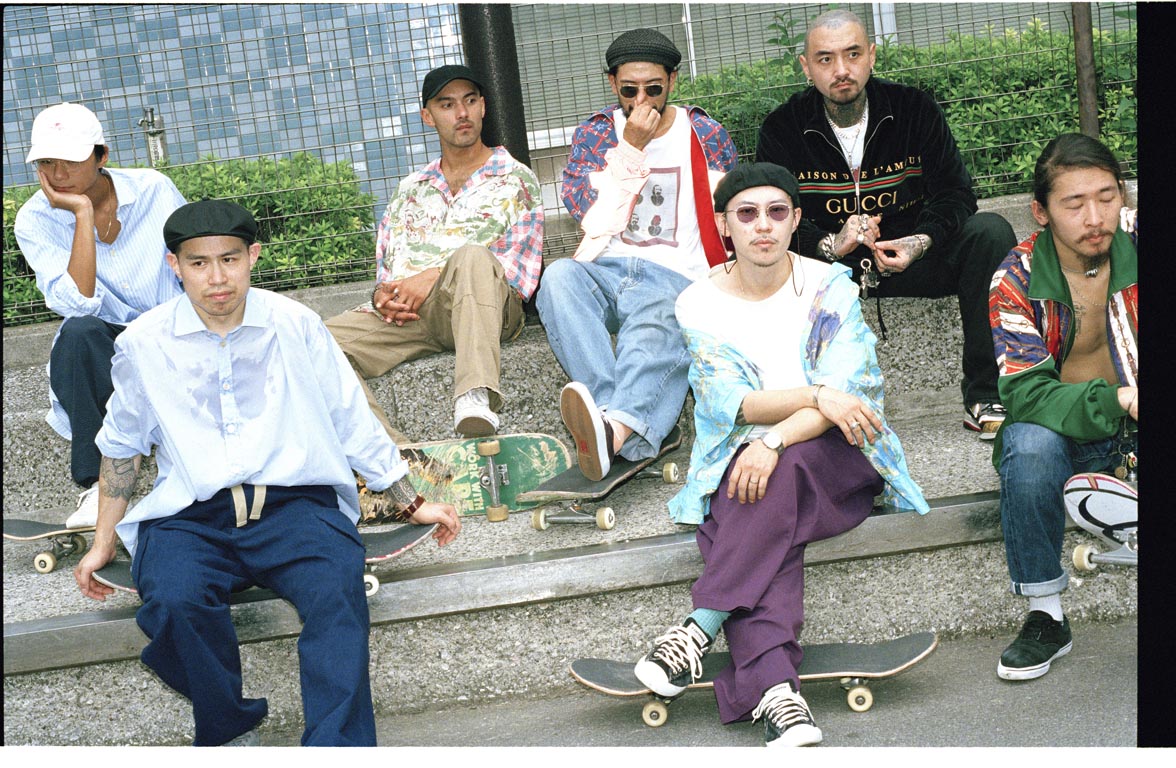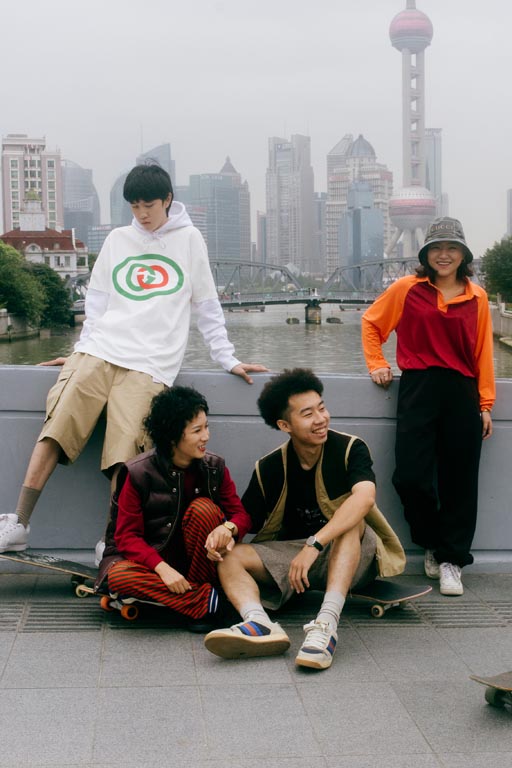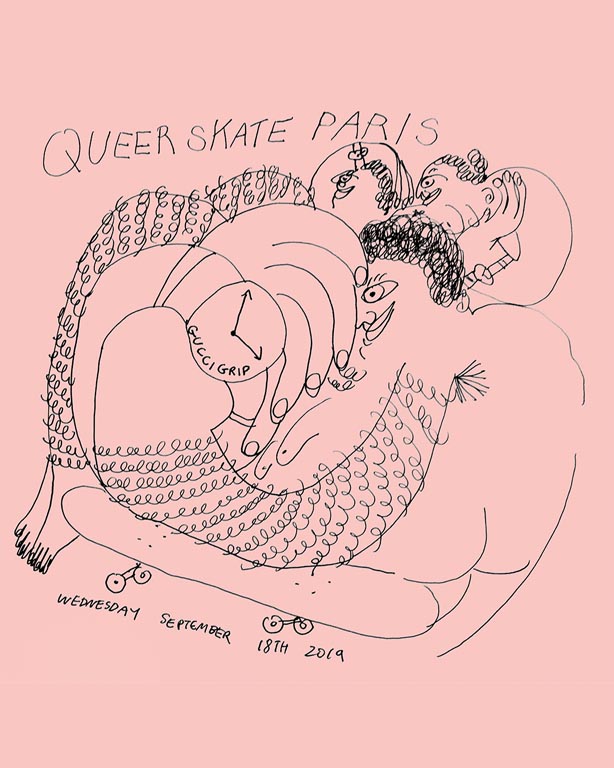 #GucciGrip project London, Ph. Clementine Schneidermann, Courtesy of Gucci
#GucciGrip project Seoul, Ph. Dasom Han, Courtesy of Gucci
#GucciGrip project Rome, Ph. Niccolò Berretta, Courtesy of Gucci
#GucciGrip project Tokyo, Ph. Chikashi Suzuki, Courtesy of Gucci
#GucciGrip project Shanghai, Ph. Hailun Ma & Bilal Ali, Courtesy of Gucci
#GucciGrip project Paris, Artwork by Jeffrey Cheung, Courtesy of Gucci
Amongst the several skaters' gangs portrayed there are also the Unity project, a Californian queer group founded in 2017 by the artist Jeffrey Cheung and Gabriel Ramirez – in this case captured during a monthly meeting in paris – and the Italian artist Olando Miani (who also featured in Gucci Cruise 2020 Campaign shoot in Rome with his fellows by Niccolò Beretta.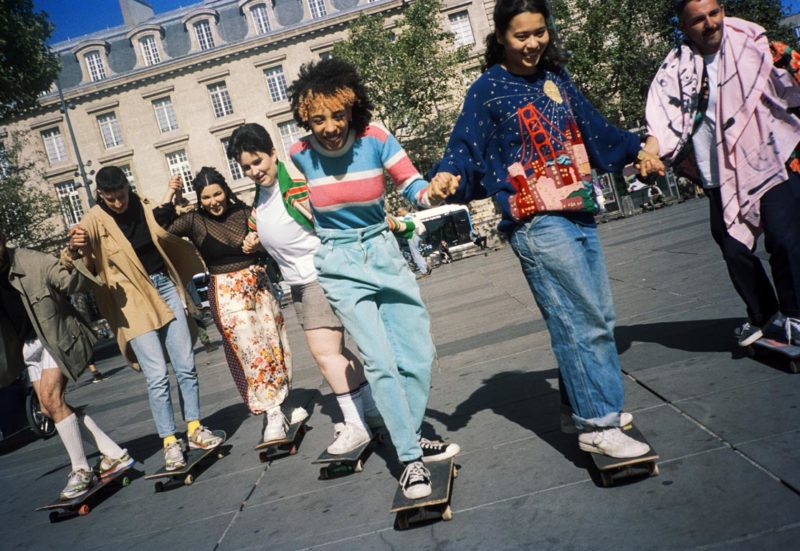 Finally remarking also the shared love for art Gucci celebrated the project with a new ArtWall dedicated to Gucci Grip watch by the artist, designer and art director Kieron Livingstone nearby the famous Brick Lane, London.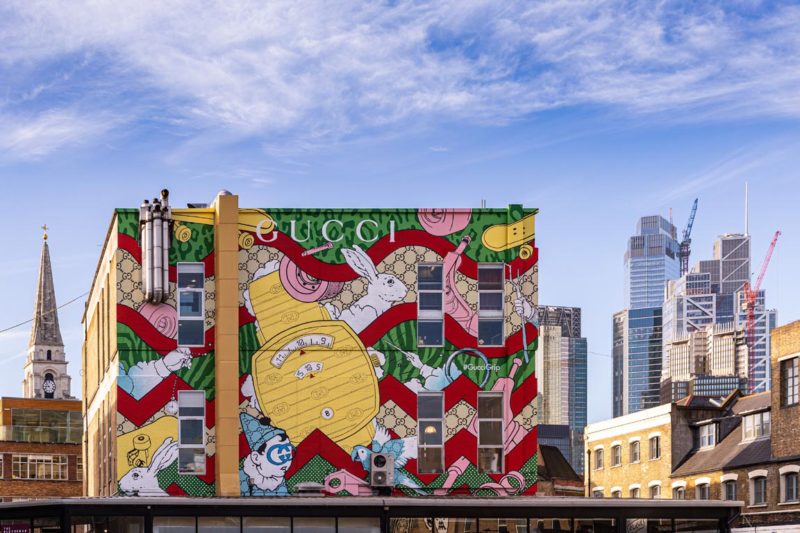 Credits:
Location: London
Photographer/Director: Clémentine Schneidermann
Director of Photography: Joe Hofmann
Talents: Dan Fisher-Eustance, Ashura Parchment, Tristan Rudman, Sam Bottenberg, Kasper Kapica
Location: New York
Photographer: Noah Dillon
Videographer & Editor: Wyatt Winfrey, Nathaniel Leshem
Talents: Tyler Blue Golden, Leaveil Sylvester, Jimmy Webb, Linsday Vrckovnik, Amanda Pham, John Barrett
Location: Paris
Photographers: Dora Diamant, Marilou Chabert
Artworks by: Jeffrey Cheung
Talents: Ana, Noemie, Emanuele, Gaulminou, Claude-Emmanuelle Gajan-Maull, Clara, Hache, Melek Zertal
Location: Rome
Photographer: Niccolò Berretta
Talents: Orlando Miani, Akira, Erik
Location: Seoul
Photographer: Dasom Han
Talents: Yuri Lee, Seungin Kim, Heejin Kim, Yunjung Cho, Hyunju Cho
Location: Shanghai
Photographer: Hailun Ma & Bilal Ali
Talents: WangDi & Wenwen, Pan Jiajie & Liu Jia, Xun Ming, Koi, Arsin, Ketchup
Location: Tokyo
Photographer: Chikashi Suzuki
Talents: Shinpei Ueno, Koichiro Uehara, Yudai Hoshino, Yuzo Kudo, Tsuyoshi Uchida, Aron Kubo, Txbone
Cover: #GucciGrip project Paris, Ph. Dora Diamant and Marilou Chabert, Courtesy of Gucci