The French brand par excellence has opened an eclectic boutique that combines the colours of Paris with the architecture of Milan and will be present with its creations for the home at La Pelota during the next edition of the Salone del Mobile in Milan, from 5 to 10 September
Text by: Domenico Costantini
The association between Hermès and Milan has been going on for a long time, since 1947, when the French maison of silk twill dresses found its Milanese corner in the heart of the fashion district. The new Flagship Store is almost 1000 square metres in size.
Hermès has distilled the essence of its historic buildings into the Milanese shop. A subtle harmony, combining the identity of the maison with the city in a virtuous dialogue, where Parisian inspirations blend with the uniqueness of Milanese architecture. Façade and interiors, interpreted by volumes, colours and materials, celebrate the surrounding area. The tour begins at the entrance, where the Hermès ex-libris welcomes visitors with its famous inlay. The entrance to the shop welcomes customers into a space dedicated to the colourful collection of women's silk, flanked by bijoux accessoires. Men's silk appears just after the stairs, while a small courtyard is dedicated to beauty and fragrances, under the light of a kaleidoscopic glass window. Continuing on to the ground floor there is an area dedicated to the equestrian universe, with proposals for horses and riders. The floor shines thanks to a luminous Venetian-style sown floor with ceramic tiles inspired by the designs of the Faubourg Saint-Honoré shop, revealing a strong understanding between the historic Hermès flagship store and Milan's fashion district.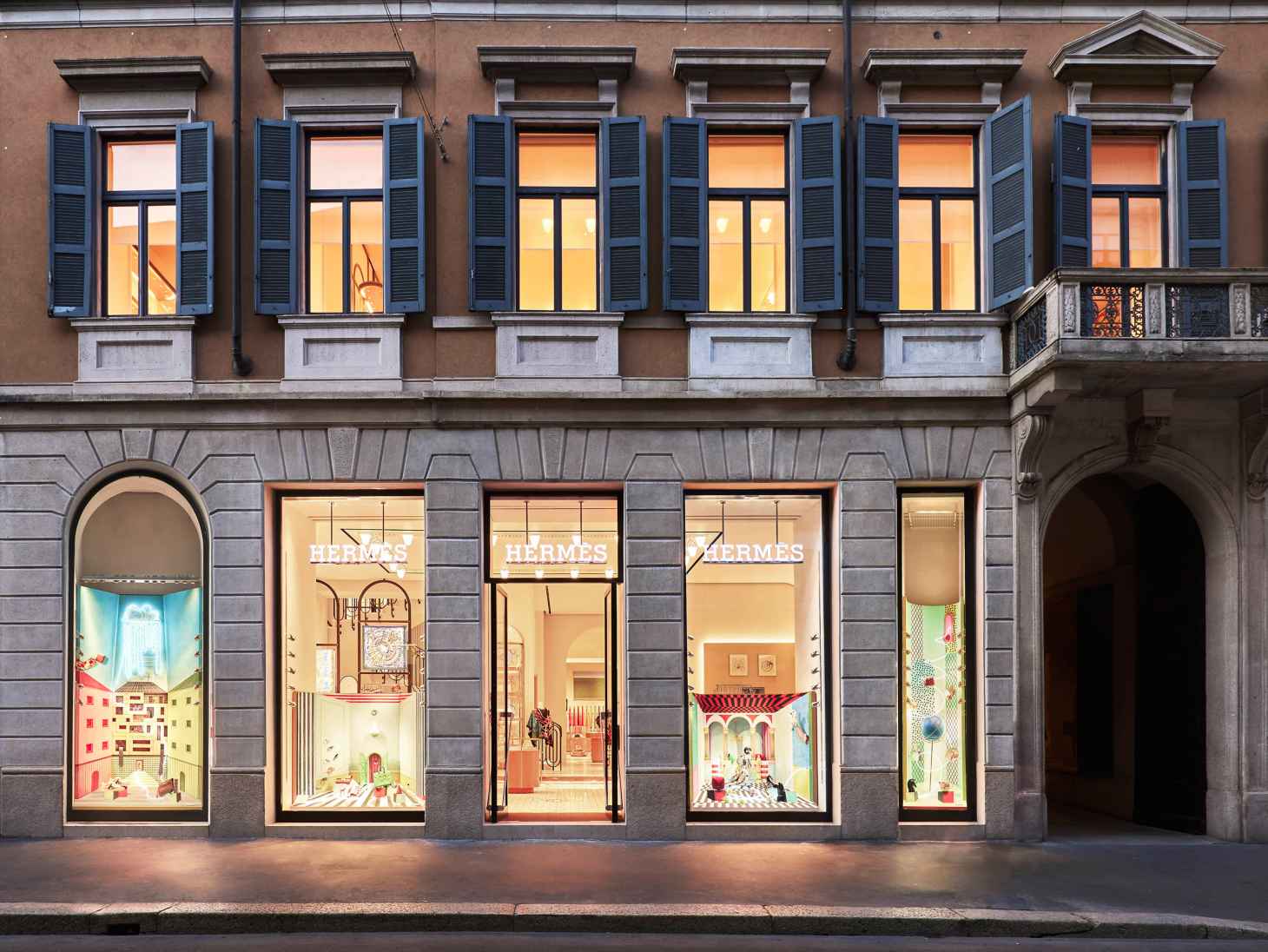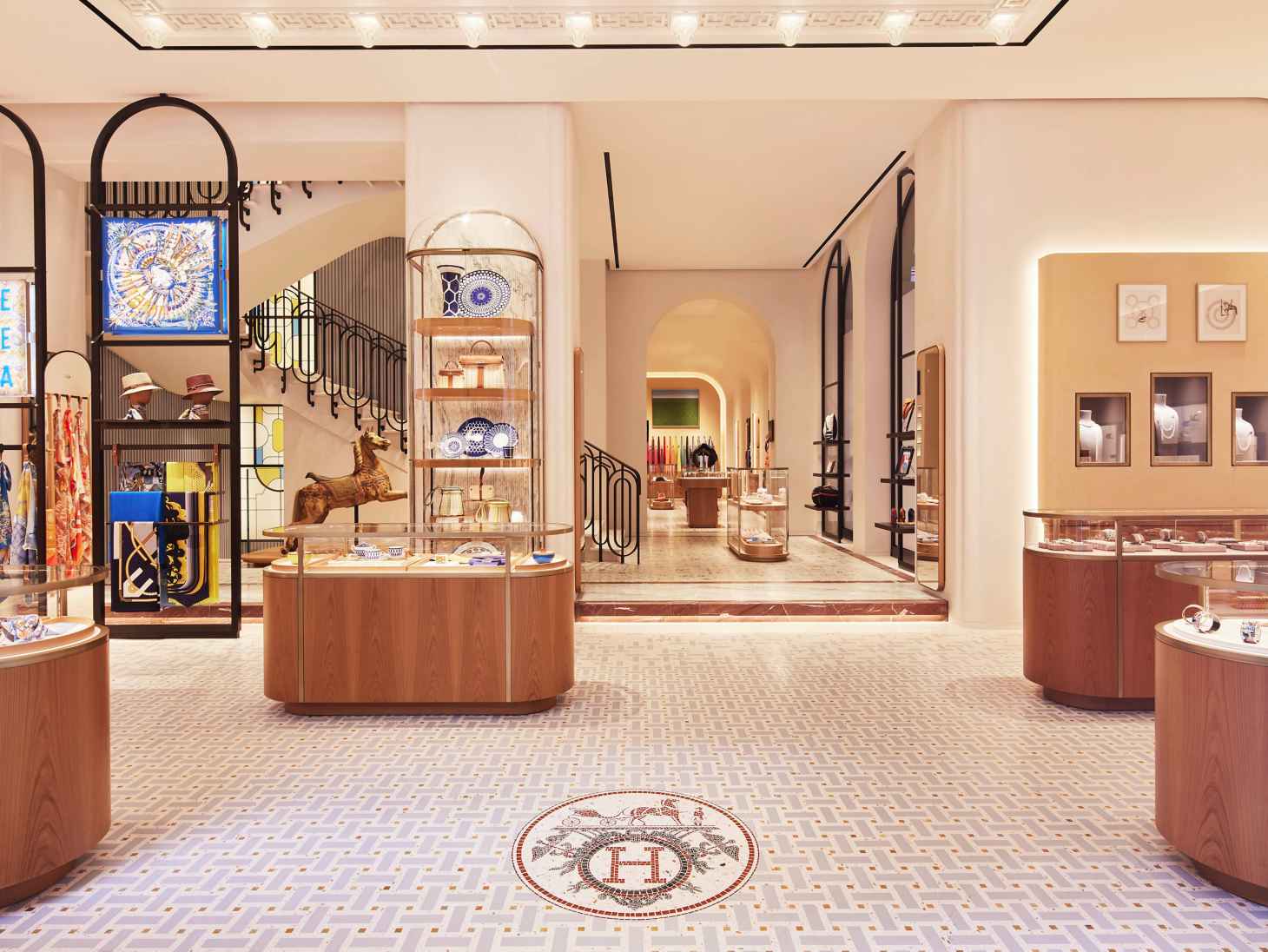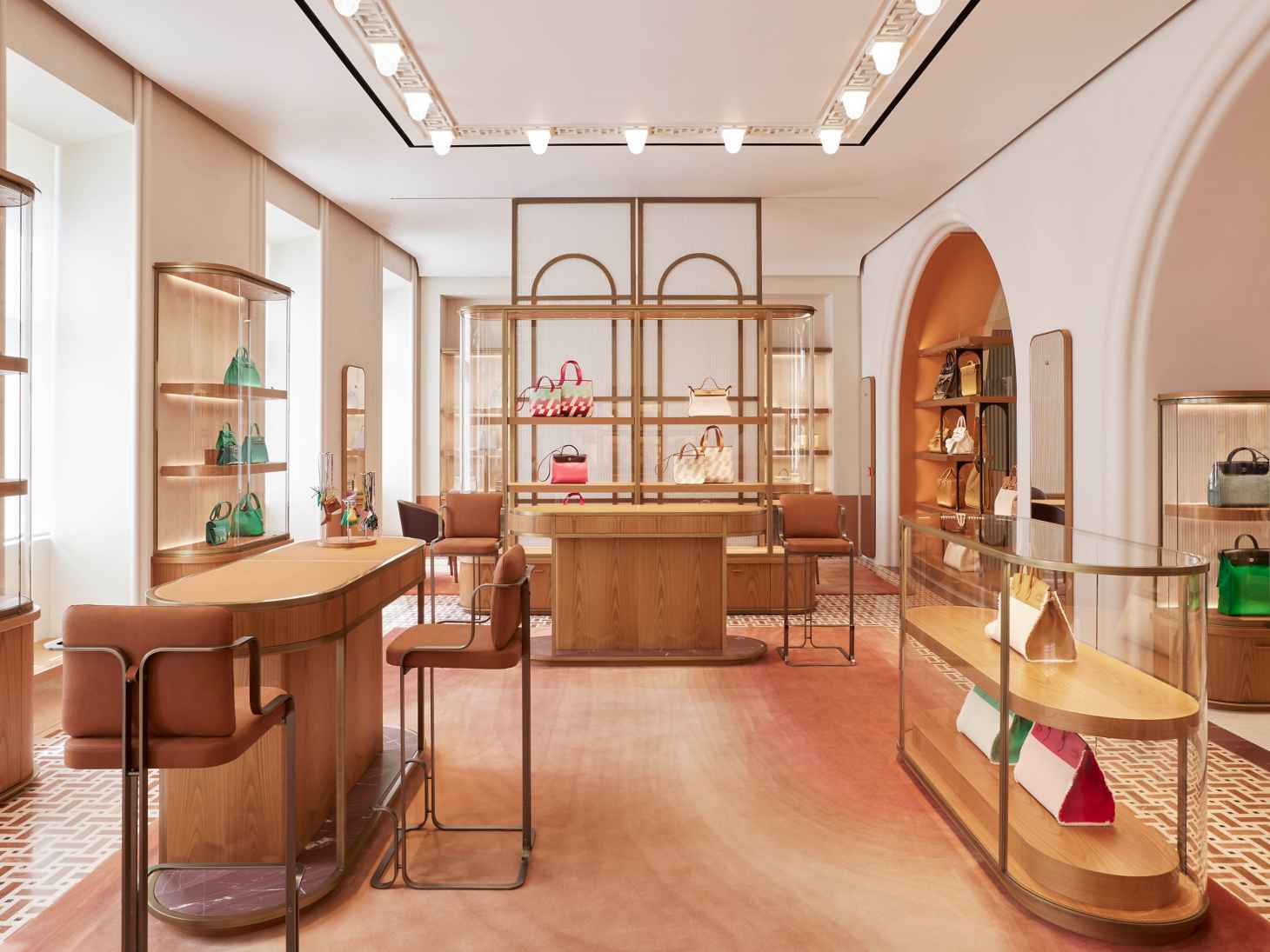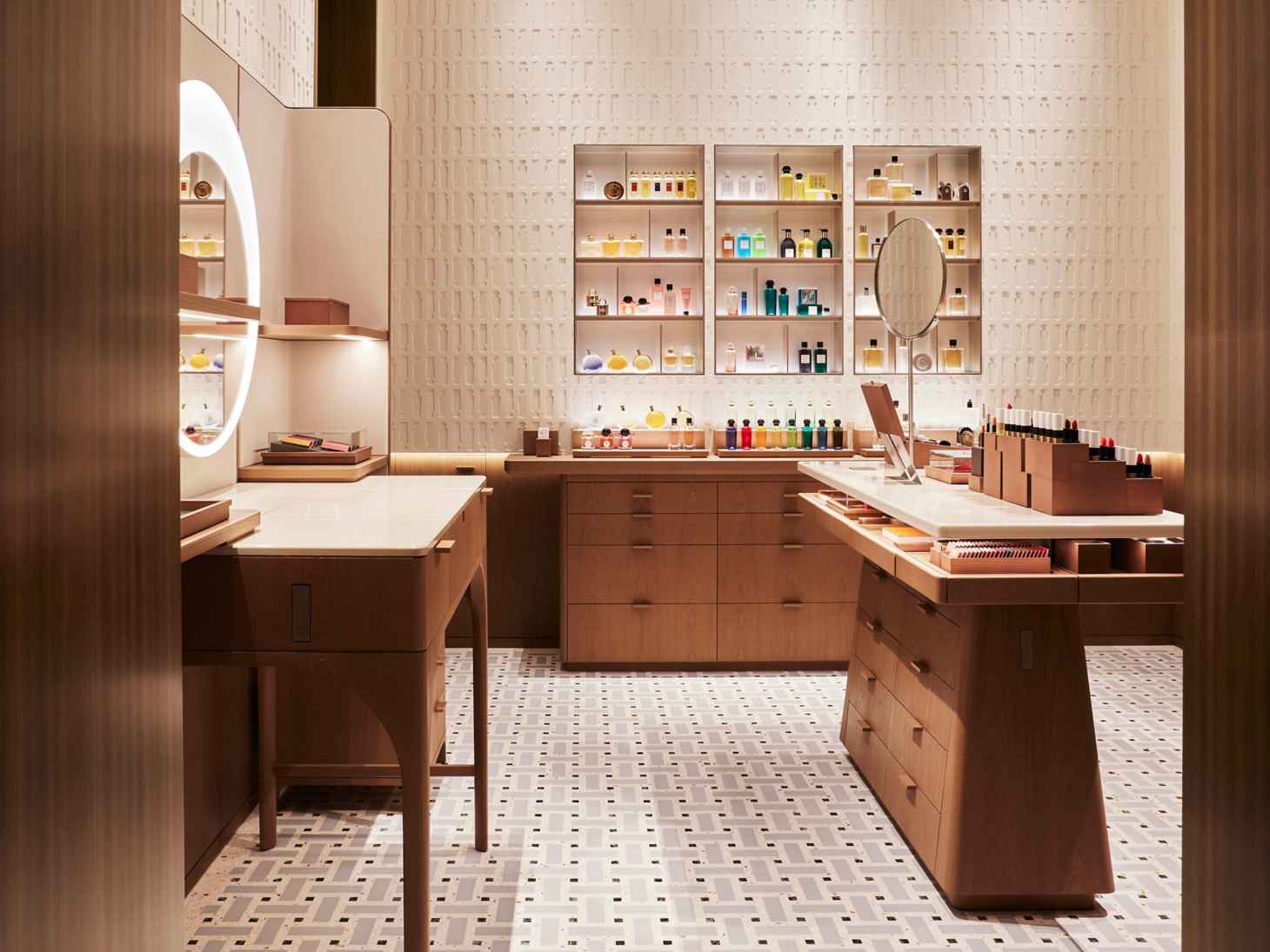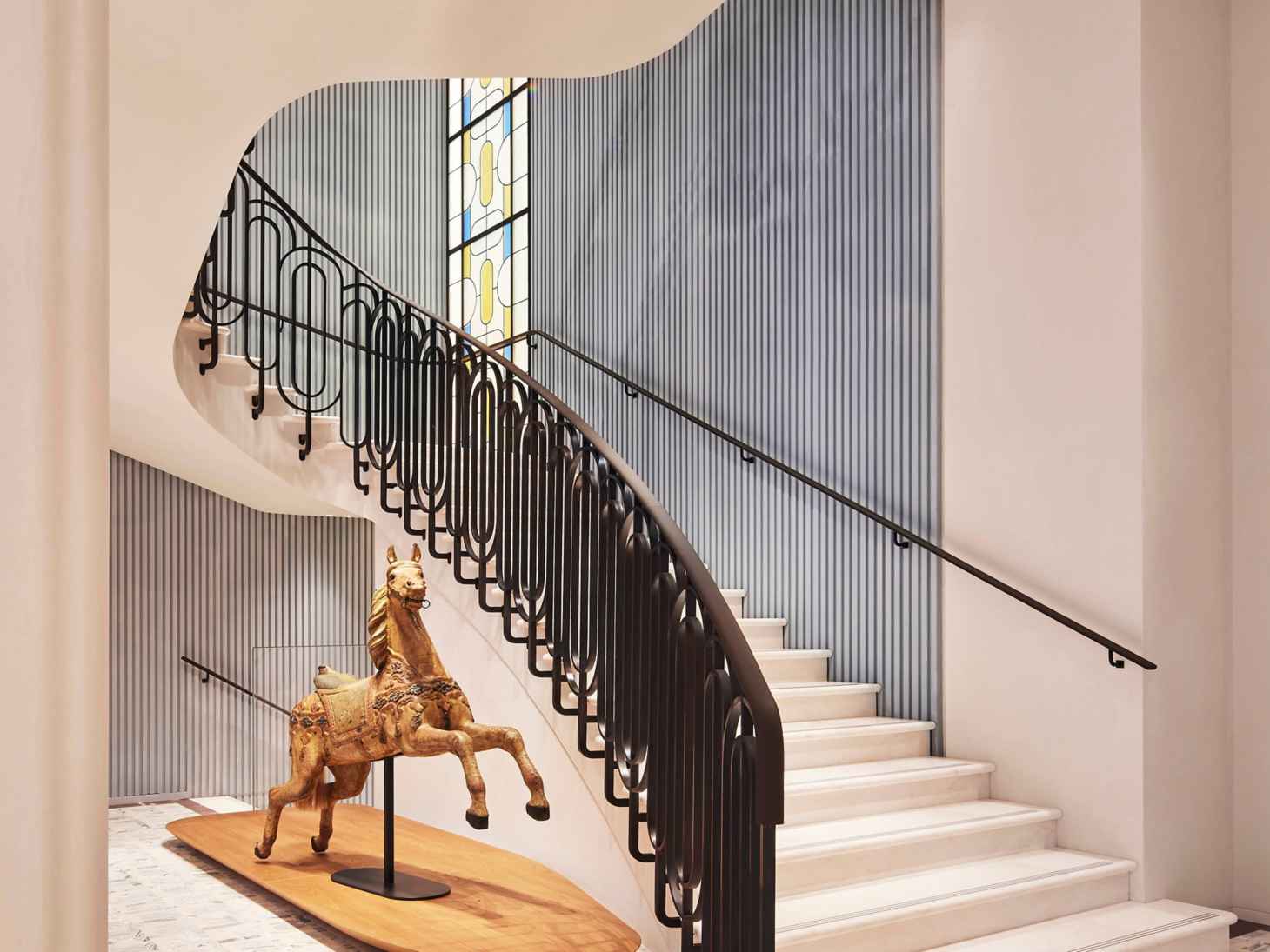 In addition, in September Hermès will unveil the novelties of its home collection at La Pelota, Via Palermo 10 during the next Salone del Mobile.
Objects designed to celebrate textures. Now that our lives are seemingly increasingly abstract, more remote, the new collection of decorative objects for the home explores the language of materials. It brings a sense of physicality and texture. And it raises the curtain on an even larger, more invisible world. These pieces are designed to be touched. They are made from raw, natural materials and are the result of unique expertise. The cosy softness of an unexpected seat made of paper microfibres, the elegance of white cashmere felt woven with gold threads, or the purity of a table made of cut stone. The characteristics of a meticulous craftsman and his mastery of the magic fire. The traces of a hand that has shaped objects to embody a tactile, fragile and enchanting world.