20 years of Masseria San Domenico: a symbol of southern Italian lifestyle
Founder of one of the most enchanted resorts in Puglia, Marisa Melpignano recounts her commitment to the preservation and enhancement of her dreamy homeland.
Text by: Alessio de'Navasques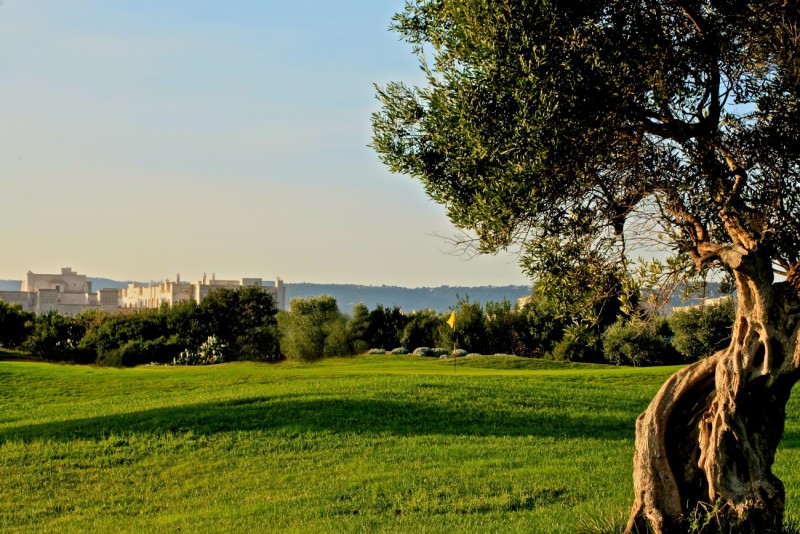 "Here, it's common to lie down to sleep soon after lunch. When it's time for a nap, everyone jumps into the arms of Morpheus, who should be made patron saint of this town and replace St Anthony in the procession. I don't sleep- and who is able to? My mind is full of so many questions, unanswered"
– so goes the famous opening monologue of the 1963 film I Basilischi, Lina Wertmuller's debut. The director recounted a southern Italy split between Basilicata and Puglia, frozen in time. These atmospheres, that sensation when time seems to slow-down, the silence that falls after lunch, when everyone is resting, are still part of Puglia's extraordinary charm that rapidly turned this region into one of the most sought-after destinations globally. Those youngsters once known as "i Basilischi" became a new generation of entrepreneurs who have made this land a new tourist mecca.
Maybe owing also to an enlightened political program, who pushed this region in Europe, Puglia is now the holiday destination of choice among bilionaires as well as ordinary people. In the summer, the coasts get more and more crowded, with some concern of the locals, while elite tourism is often enclosed within the walls of typical farmhouse constructions ("masserie"), turned luxury relais.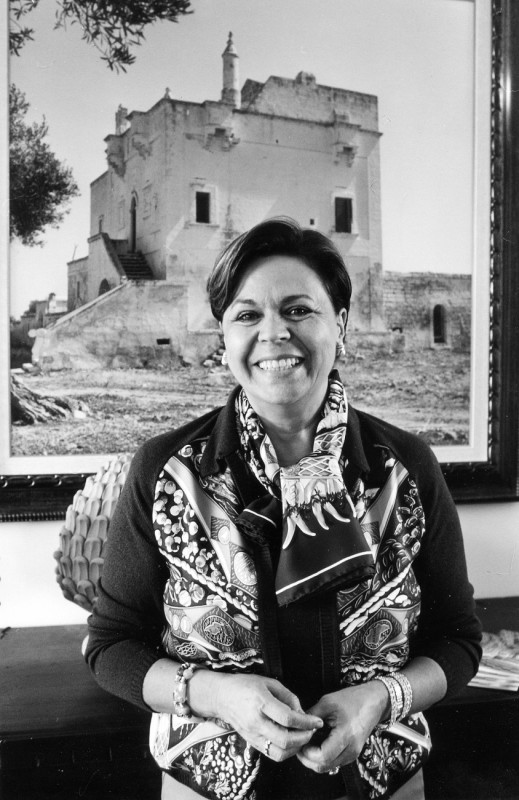 The main creator of this miracle is entrepreneur Marisa Melpignano, who celebrates over twenty years of activity at Masseria San Domenico, her first establishment.
"This was my home where we celebrated birthdays and Christmases. One day I told my husband I wanted to turn it into a 5 star hotel but he didn't care for it, nor did he believe in it initially. My closest friends and family thought I was crazy, and then.." says Marisa Melpignano, the first to attract a special kind of tourism, made of bankers and jet setters who had never visited these places before.
Thanks to a forward-looking vision and a great effort – also financially speaking – these "masserie", ancient rural houses, were turned into five-star resorts, equipped with spa, thalassotherapy pools, private beaches and excellent restaurants.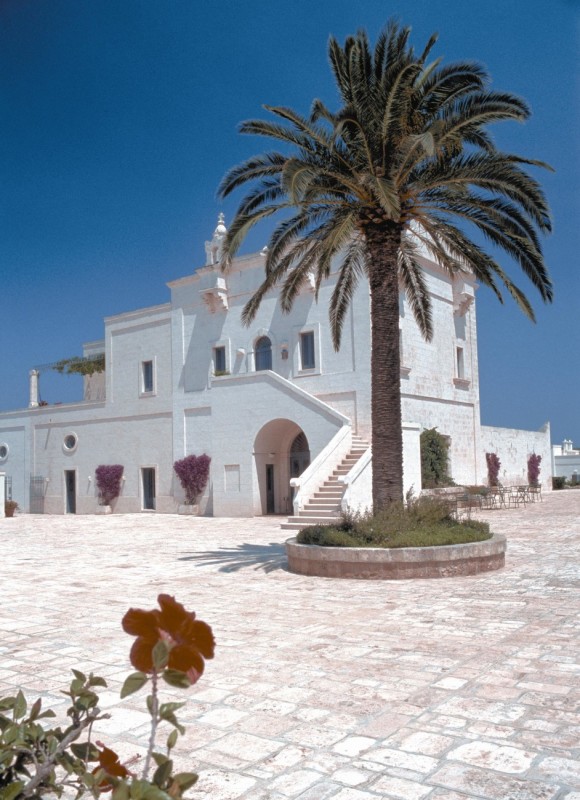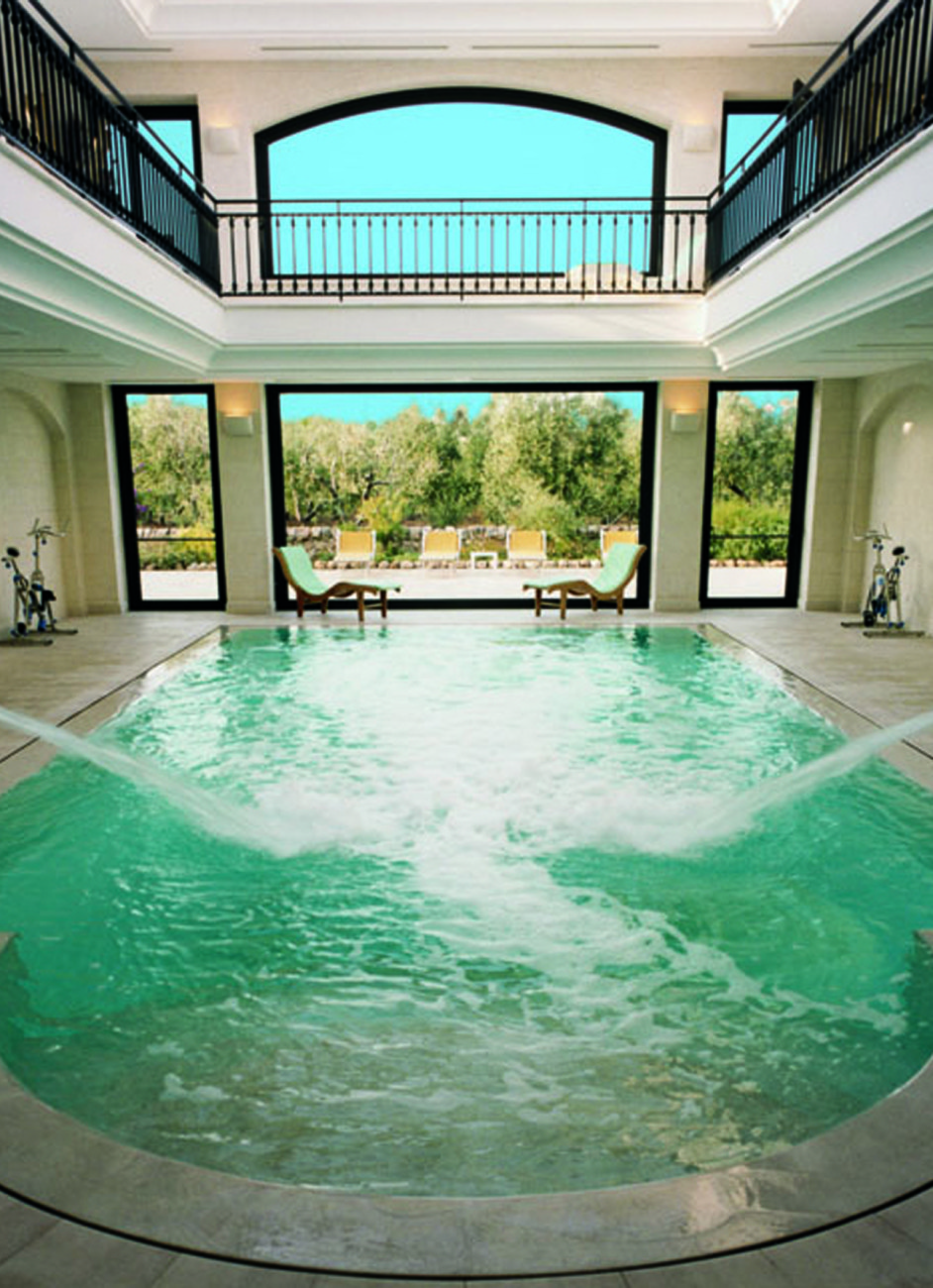 "Up until a few years ago, only students, Italian families and some German visitors travelled to Puglia, especially Salento. Salento's aristocracy and great local families never opened their homes. Lacking a tradition in hospitality, there were no valid reception services or infrastructures yet. We were the first to create such circuit in Puglia" states Melpignano. A proper "Puglia lifestyle", made of good food, incredible landscapes and relax, which Marisa Melpignano envisioned on the basis of her own memories and family customs. She herself brought all the local ladies who have always cooked at her home, to her group's kitchens. The traditional reginal cuisine, based on vegetables, cereals and fish, is revisited with a contemporary style in all of the group's establishments.
A wholesome holiday that appeals to celebrities and affectionate clients every year. "Since the beginning, I conceived Masseria San Domenico with an international vision. I protected this place, in order to maintain certain standards, in full respect of my guests' privacy.

A day spent in peace surrounded by secular olive trees which intertwine into the red earth, the swimming pool, carved into the rocks, the delicious buffets based on fresh fish salads, scents and flowers is all it takes to regain a feeling of wellness and happiness.
"Our guests come here to read, relax and reconnect with nature, enjoying the spa tratments, especially our thalassoterapy pools. People who come here are not looking for mundanity but tranquility" concludes Marisa Melpignano, with the hope that love and appreciation for Puglia will continue to grow, without altering its simple and timeless charm.
For further information, visit MasseriaSanDomenico.com
A love for Puglia and its treasures

Fondazione San Domenico represents for Marisa Melpignano a vital step in the in the purpose of safeguarding and enhancing the territorial integrity of the areas surrounding Fasano and Monopoli. Founded in 2001, since 2013, it manages the rock park of Lama d'Antico and the cave churches of San Lorenzo and San Giovanni. Extensive remains of rocky settlements survived to this day, often intact: the Foundation promotes the study and recovery of such remains, while preserving the surrounding environment.

A remarkable yet lesser known chapter of European history: a landscape made of stone, light and colour, combining essentiality and refinement, oriental mysticism and practical sobriety. The activity of Fondazione San Domenico focuses on cave homes, cave churches and their content (the precious Byzantine cycles of painting), on nature and preserving autochthonous vegetation. To do this, the institution avails of national and international experts on the subjects of anthropology, archeology and geology. The mission is to promote research through meetings, conventions, scholarships and awards, as well as implementing and developing projects committed to environmental recovery and landscape enhancement.
Fondazione San Domenico today represents a fundamental part of Puglia's ongoing Renaissance: the numerous initiatives confirm Puglia's prominence in the role of guiding lab, establishing a new model for the other southern regions. Such model aims at combining tradition and contemporaneity, quality of life and economic development, in a consistent effort to exploit cultural/ environmental heritage in full respect of its nature; in other words, without turning it into an archeaological, gastronomic or balneary amusement park. The key to the model's success lies in its ability to employ both public and private resources, which is now starting to set the example.

Since 2005, in order to spread its knowledge to an increasingly wider audience, the Foundation promotes the Journalism Award "Civiltà Rupestre" ("Rock Civilization"), addressed to articles and reports that highlight the historical and cultural importance of these settlements, especially regarding the region of Puglia, as well as all aspects connected to the preservation of such settlements including architecture, painting and environment.
The ninth edition of the award is entitled "The rocky habitat: cultural and environmental resource". The ceremony takes place on November 18th, 2017 in the splendid setting of Borgo Egnazia, Savelletri.
For further information, visit fondazionesandomenico.it and borgoegnazia.it