In wake of the new catastrophic wave of Coronavirus in India, Chef Radhika Khandelwal's gourmet restaurant has transformed into a kitchen service for crematorium workers and COVID-affected producing an average of 350 cooked meals per day
Text by: Chetna Chopra
In India, the unrelenting second wave of COVID-19 came in like a tsunami. The devastating number of infections overwhelmed the country's hospitals, dilapidating its healthcare system. The crisis worsened caused by an acute shortage of oxygen, medicines, plasma, and hospital beds. In the absence of government support, millions of citizens frantically searched for basic amenities. Instagram stories became a treasure hunt for plasma donors and oxygen cylinders, as people banded together to create a live network of resources to heal.
It has been twelve weeks since India's second wave of Coronavirus began. Last week, the number of deaths touched 303,720. Nearly half of them happened during the second wave. India has witnessed the world's third-largest death count; after the USA and Brazil, the country now accounts for 16% of the global confirmed cases, and 9% of global deaths, thus burning amidst a humanitarian catastrophe. Rows of dead bodies left abandoned in white cloth, mass cremations, pyres burning in the parking lots of hospitals due to lack of space, desperate patients and families waiting at hospital gates for days. Deaths are soaring as the country battles the deathly virus, yet local elections and political congregations continue without interruption. The government's nonchalance comes without a surprise. Earlier this year, covid contingency plans were abandoned, due to a whimsical announcement made by the Prime Minister, Narendra Modi, declaring India's victory against coronavirus.
Between the devil and the deep blue sea, there are some samaritans, making us reaffirm our belief in humanity by showing us how to love. Voluntary organizations, influencers, chefs, retail brands, actors, artists, and other people have come together as a community to safeguard the affected. Chef Radhika Khandelwal, the owner of Fig & Maple restaurant, is one of them. Khandelwal decided to temporarily shut her restaurant facility and transformed her professional kitchen into a haven for delectable covid meals.
"I lost a core team member right before the lockdown and the entire situation seemed extremely unfair, daunting, and hopeless," the chef explained to Collectible DRY. "I wanted to use my skill set and make a difference by easing some of the additional stress covid patients have to go through by cooking for them. I decided to cook delicious but nutritious food without the general conditional of what sick food should be like."
Families affected with the virus are often quite weak to cook themselves and struggle with access to help due to quarantine regulations. While food and nutrition are key to recovery, procuring it can be a challenge in this precarious period. What started as a way to provide meals for covid-affected families in her neighborhood soon spread to facilitating hearty meals for frontline workers. Khandelwal and her partner Chef Ravish Bhavnani have been dishing out over 350 meals a day for the last 30 days.
"This includes 200 + meals for crematorium workers and the remainder for COVID affected families. It's been a whole month now and I work from 7 am to 5 pm every day," added Khandelwal. Needless to say, the chef has partnered with sustainable farming businesses such as I Say Organic, Shroomery, Krishi Kress, Bageecha for the procurement of clean and quality raw materials.
"I prefer to pick up excess/ugly food from farmers and use that for the meals – the nutritional value is the same and it prevents food from getting wasted," she pointed out. She has also collaborated with The Good Food Project to ensure the food reaches the right hands. The covid meals, conceived and prepared by the two chefs, include immunity-boosting stars such as Pumpkin and Barley Risotto, Tamarind Eggplant/Fish Curry with Kodo Rice, Egg Curry with Kerala Rice, Sweet Potato and Spinach Burger.
"I have always drawn inspiration from ingredients and work closely with farmers," Khandelwal explained to Collectible DRY. "For covid affected people I ensure to incorporate carbs for calories, lesser fat, and high proteins as advised by the WHO."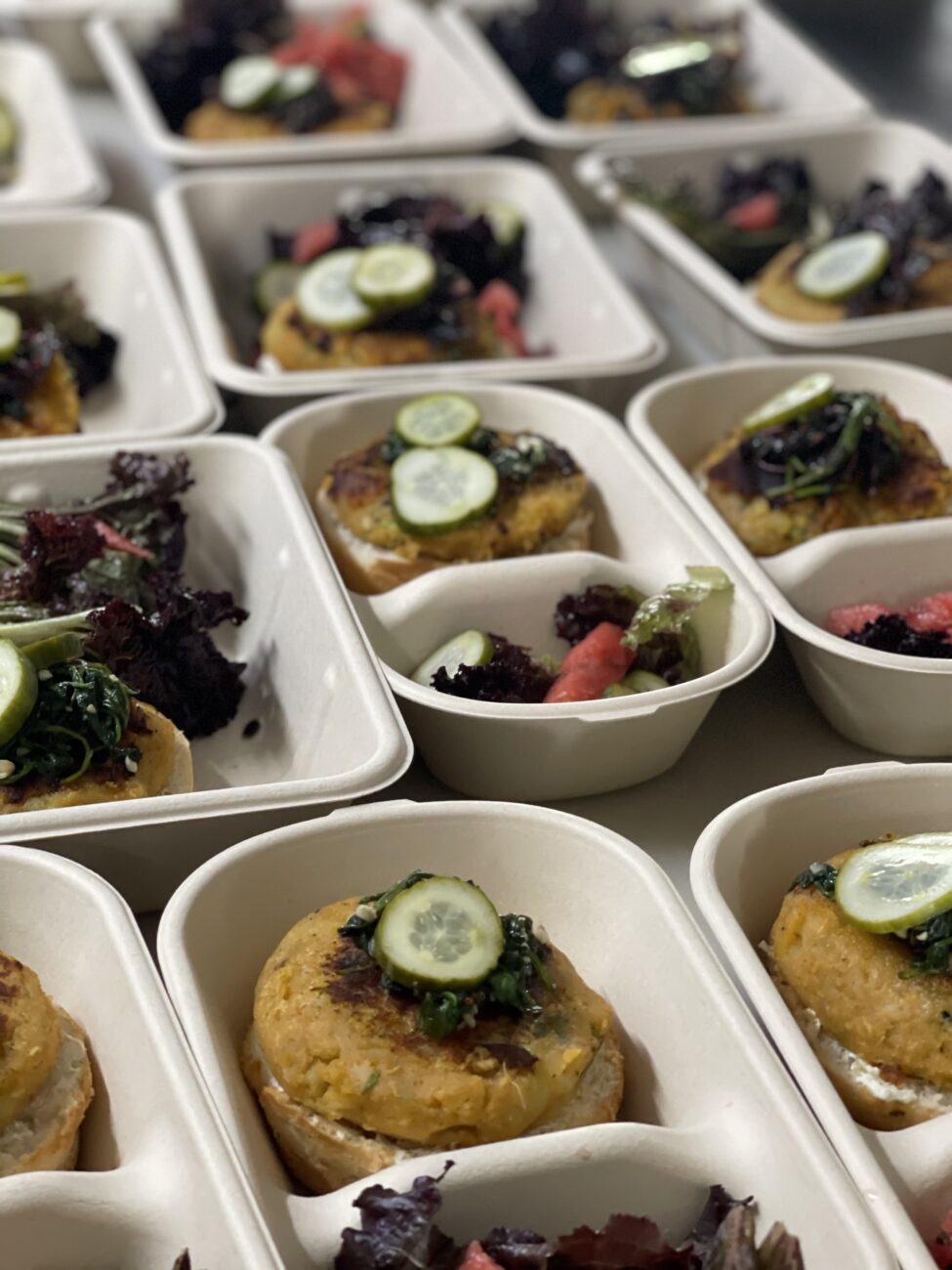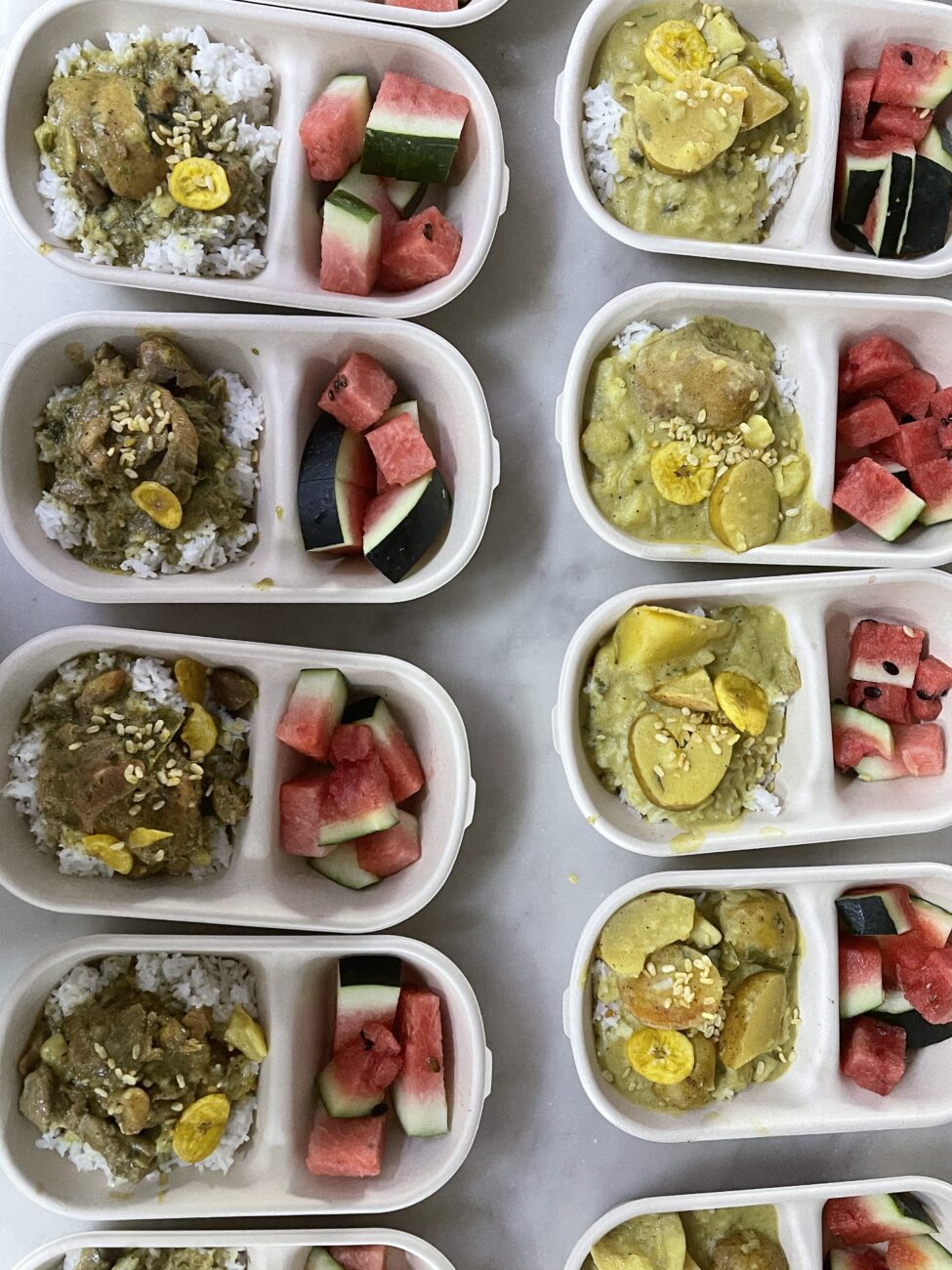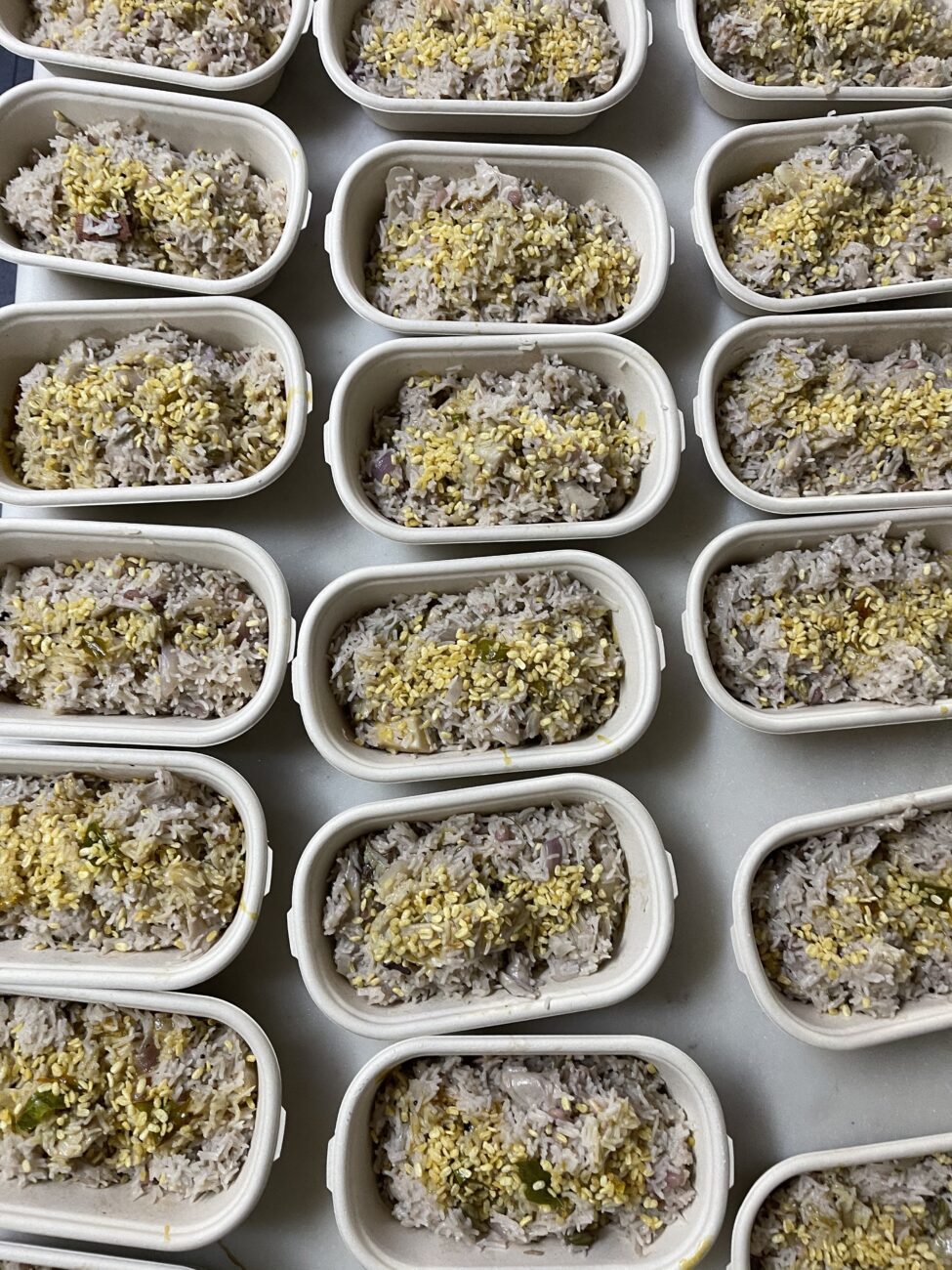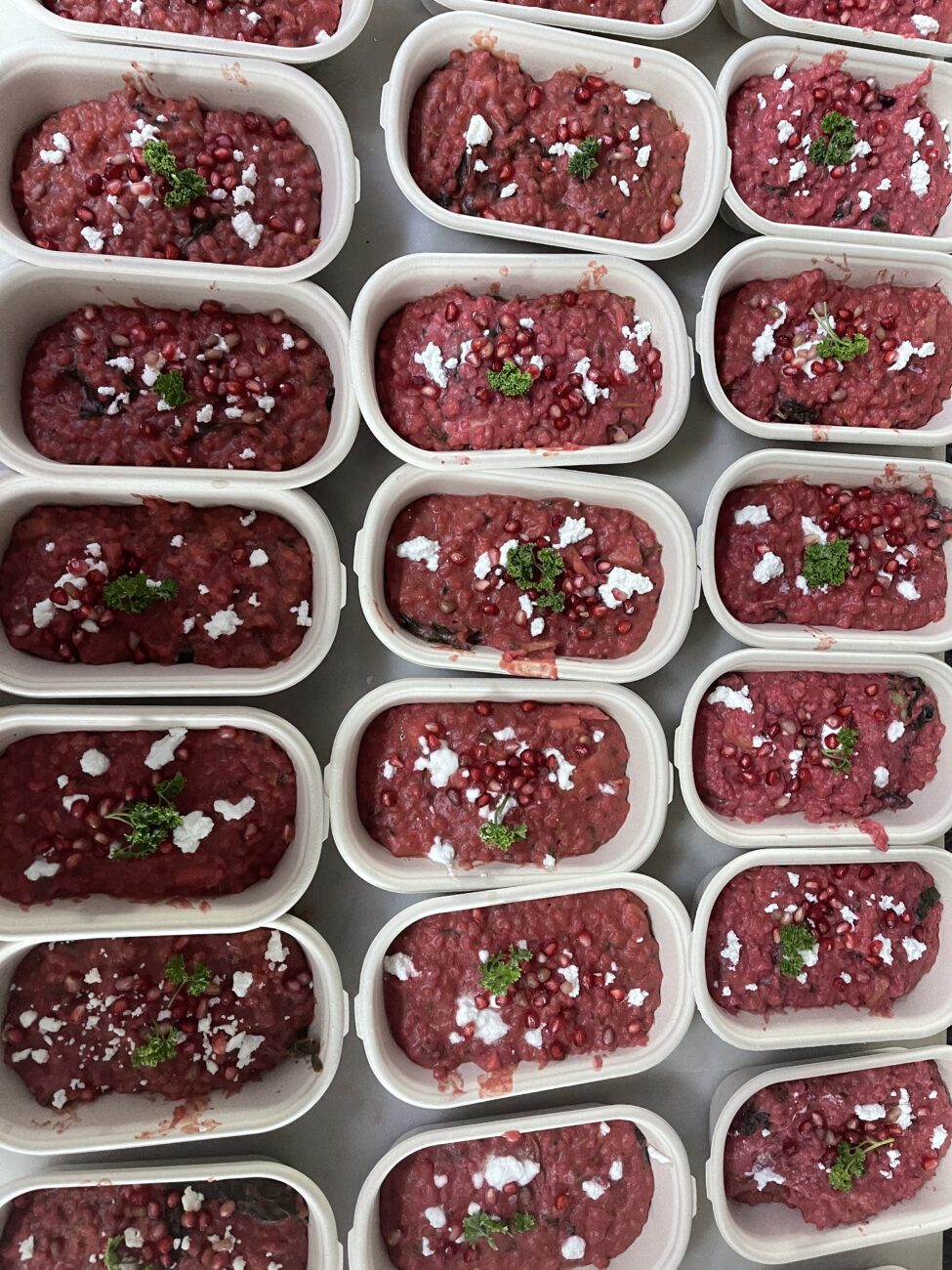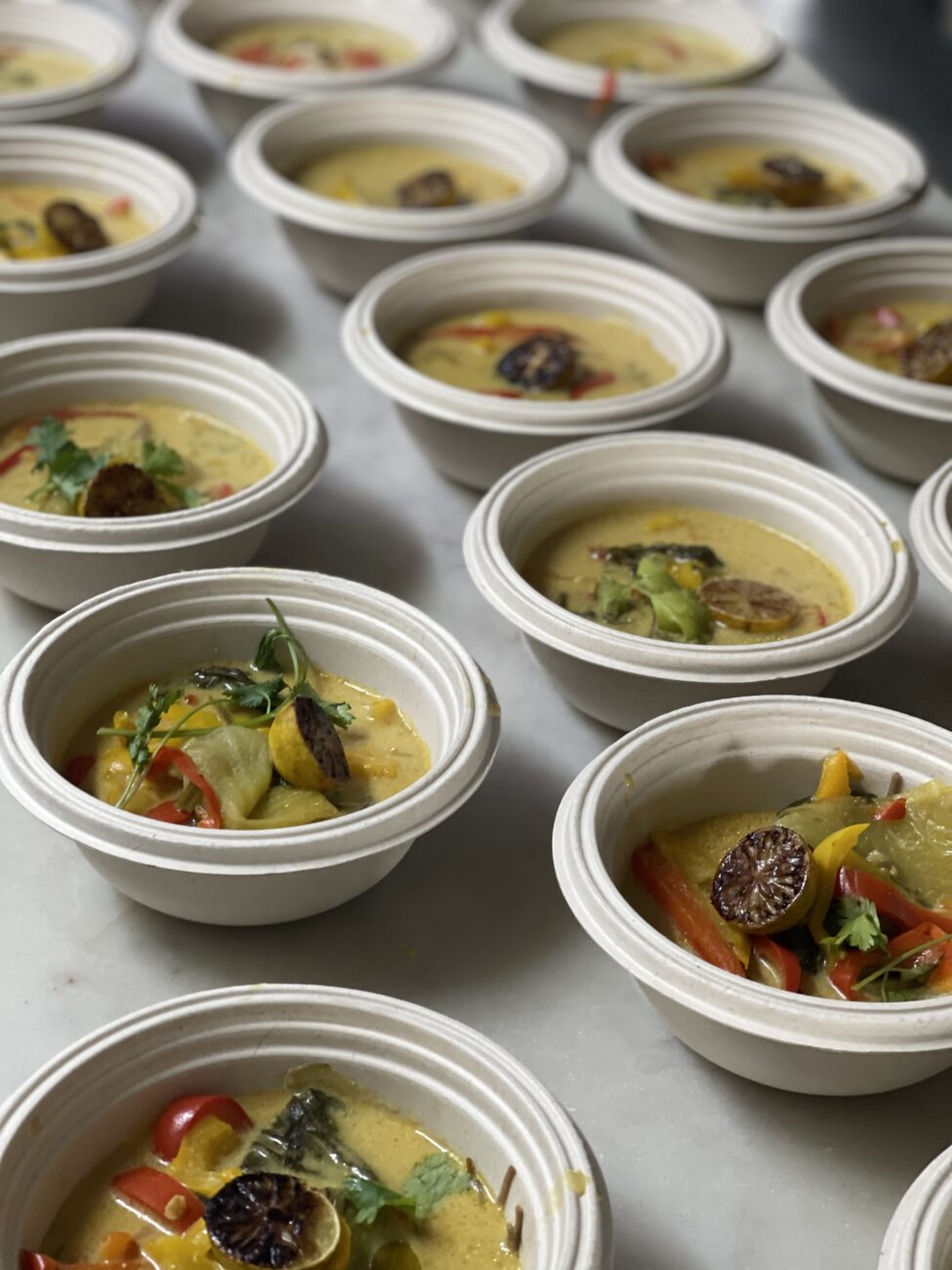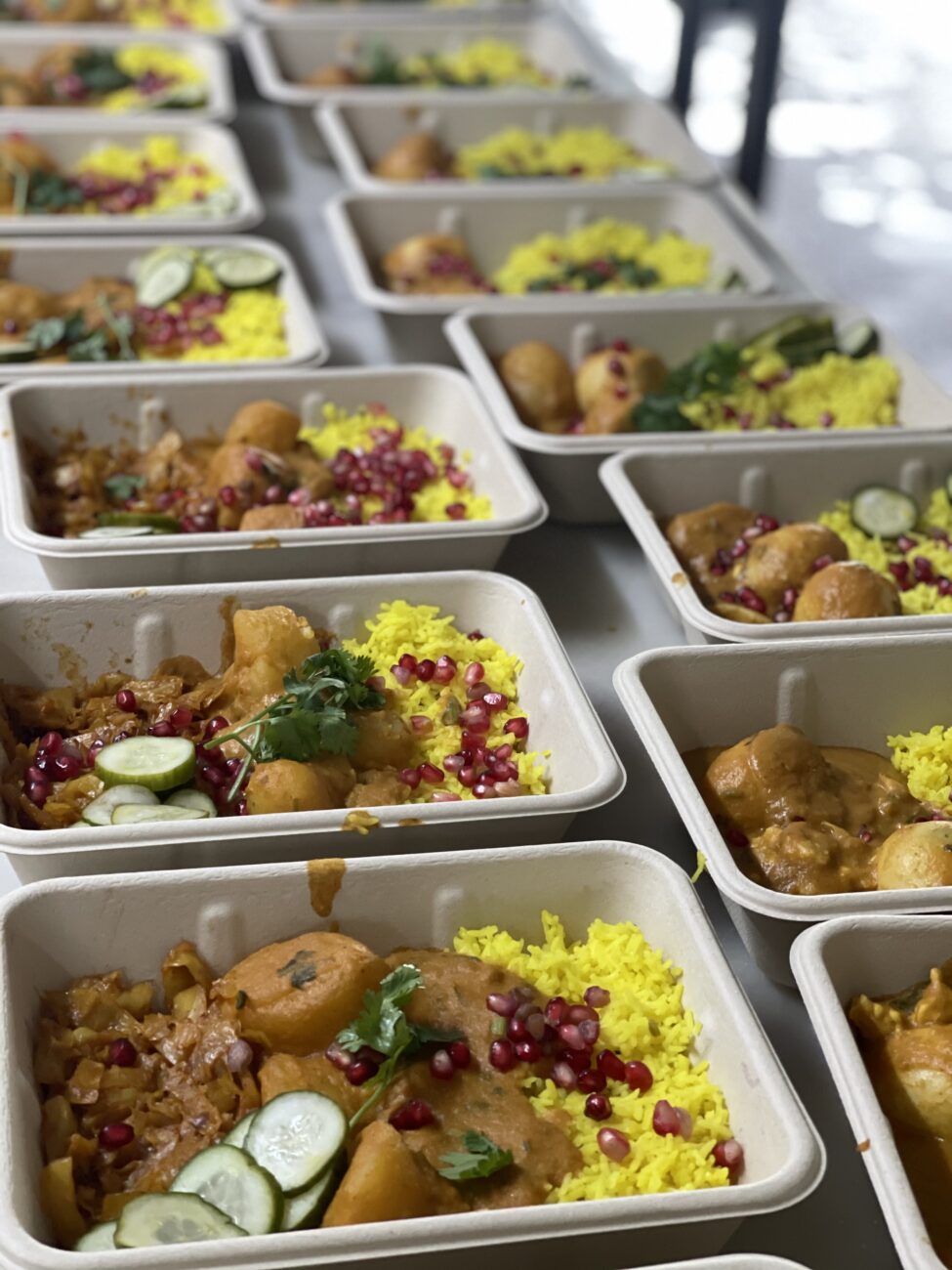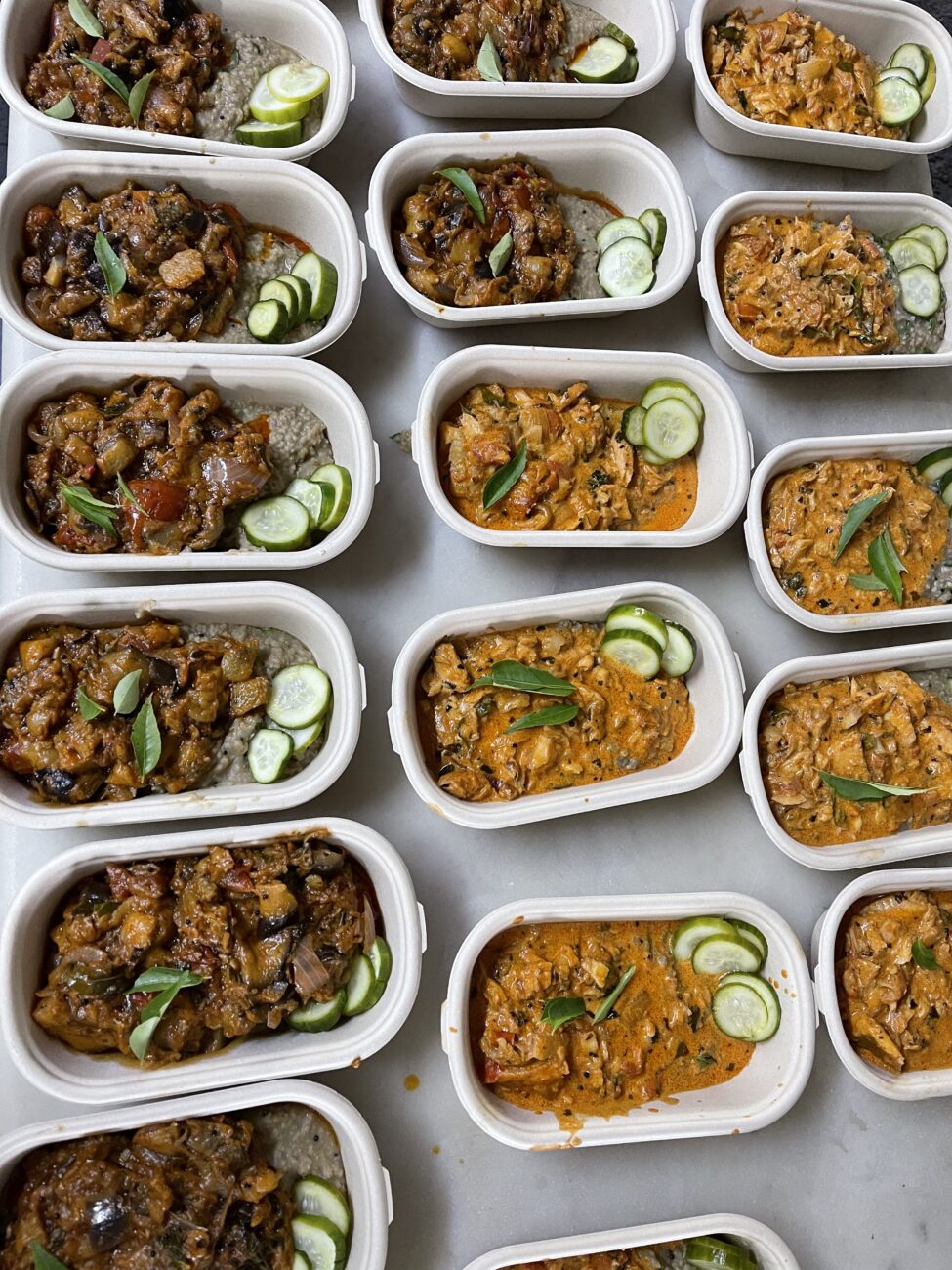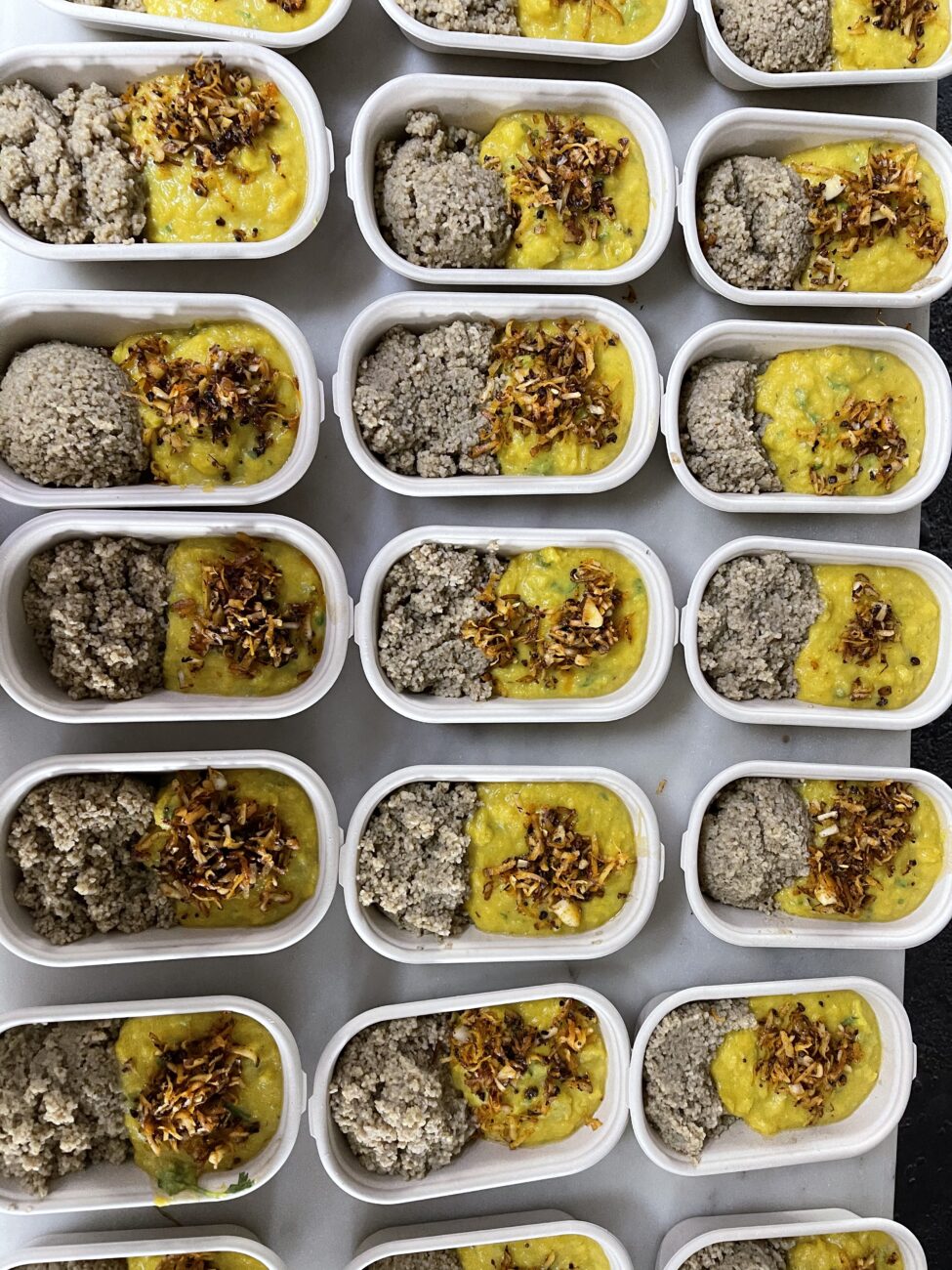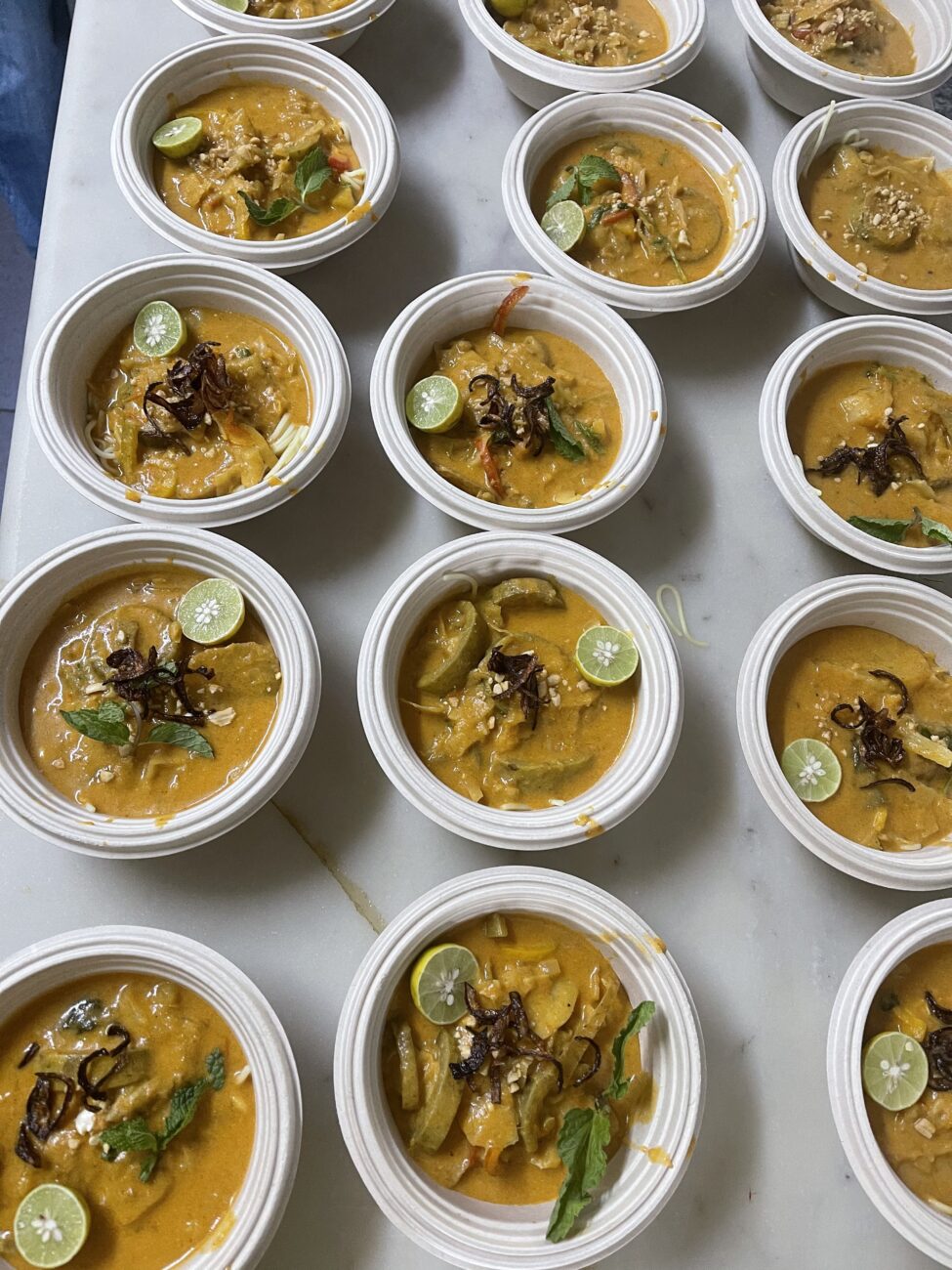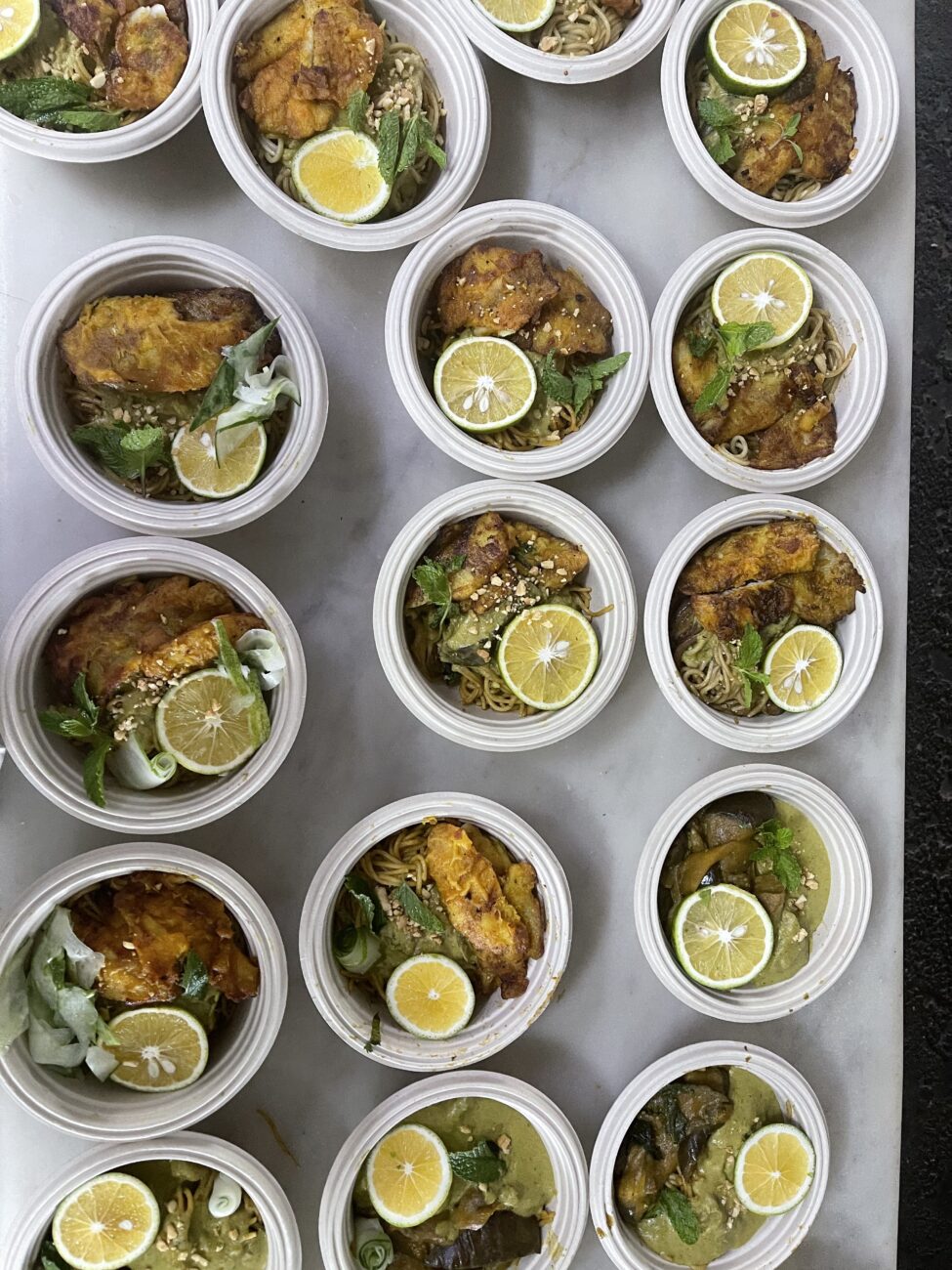 Courtesy of Chef Radhika Khandelwal
Courtesy of Chef Radhika Khandelwal
Courtesy of Chef Radhika Khandelwal
Courtesy of Chef Radhika Khandelwal
Courtesy of Chef Radhika Khandelwal
Courtesy of Chef Radhika Khandelwal
Courtesy of Chef Radhika Khandelwal
Courtesy of Chef Radhika Khandelwal
Courtesy of Chef Radhika Khandelwal
Courtesy of Chef Radhika Khandelwal
Khandelwal's untiring efforts come with a fierce sense of resilience. People like her from across verticals have come forward to offer whatever they can to help. While the government of India, lacking accountability and a soul, sits muted to complacently witness the tragedy unfurl. "The government has provided us with no aid. We don't even have the loan deferring this year," the chef explained to Collectible DRY. "However, we are not seeking aid for the business at the moment, we are only seeking aid for the covid meals."
Talking of challenges, she adds, "the work is physically exhausting because even though I work in a commercial setup, my kitchen is not designed for bulk cooking."

Khandelwal has made sure to keep her restaurant employees covered even when the restaurant is not functioning. "I have 30 people working at Fig & Maple, some have managed to go back to their hometowns and some are holed up in Delhi," she said. "I am providing for them as most of them are the sole breadwinners for the families."
About the future of hospitality in India, the zero waste chef commented, "currently the future looks bleak and dark, we have come together for relief to those who need it the most. Business is on the back burner but there is always hope and we can't wait to be back!"

You can donate to her kitchen service through the link featured on her Instagram profile.
About Radhika Khandelwal
The poster child of zero-waste and sustainable cooking, Chef Radhika Khandelwal started her culinary journey in Melbourne in 2007. After a four-year stint as an apprentice for multiple chefs, she returned home and opened her establishment in New Delhi. Her restaurants Ivy & Bean and Fig & Maple were launched in 2013 and 2016 respectively. Radhika is also a part of Chef's Manifesto – a community of 130 chefs from 38 countries established by the United Nation's SDG2 Advocacy Hub. This is where Radhika first advocated zero-waste food techniques and later went on to lead Delhi's first-ever zero-waste campaign in 2019. She was also lauded by Condenast Traveller India as a part of the #40under40 chefs.