Through a medley of approaches, Fondazione Prada's latest initiative dedicated to neuroscience, Human Brains: It Begins with an Idea (from April 23, 2022, to November 27, 2022 amidst La Biennale di Venezia), studies the complexity of the brain spanning from philosophy to the likes of neurochemistry
Words: Chidozie Obasi
The time: Thursday morning, precisely 10:00 am. The place: a Gothic palace built between 1723 and 1728 A.D. The event: an insightful, thought-provoking presentation of Fondazione Prada's eclectic philosophy. The atmosphere at this exhibit was rigorously serious and compacted. In silence, dusky walls enhanced early scriptures dating back to the Byzantine empire. But facts aside, there was greater proportion of less grandstanding, sensationalist pieces here that included notes on humanity and human brains across history featuring diverse approaches— neurobiology, philosophy, psychology, neurochemistry, linguistics and artificial intelligence—which gave birth to It Begins with an Idea, an exhibition curated by Udo Kittelmann in collaboration with Taryn Simon, which epitomises the latest manifestation of Human Brains. This is an exploration of the boundaries of cerebral constructivism, adroitly punctuated by many propositions. It's such an arresting elevation of an organ that my head got involved in a game of brain bingo (pardon the pun): footage of experiments, a train of surgeries and discoveries introduce the audience to a sampling of anatomies, mechanisms, and illustrations of the brain as we have come to know it. Add to that some lessons given by scientists and researchers Stefano Cappa, Guido Gainotti, Letizia Leocani, Andrea Moro, Maria Concetta Morrone, and Daniela Perani, with focus on the human brain's ability to see, speak, move, remember, and feel emotions; in their practice, the syntax and neural components of language and consciousness stand alongside illusion of vision, sensory motorperformance and memory. It's a super condensed setting, yet the impact of the displays was stalled somewhat when people are forced to walk in sideways and shuffle in through no-see doorways in pitch-black, from the entrance through the hallways. That notwithstanding, the addition of video guides complemented the aura of the pieces. Which leads back to the start: the brain's spatial and historical explorations deserved more, ahem, space in which humanity's extensive groundings could hit.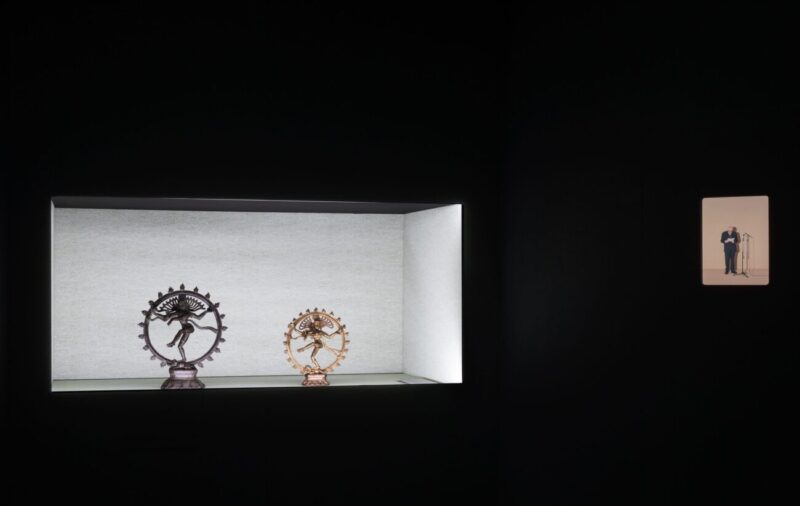 The project was conceived in four phases. The first one was the conference Culture and Consciousness, focused on the study of the highest brain function, in November 2020. The second part was the video lecture series by international scientists, philosophers, and scholars, titled Conversations, running from September 2021 to April 2022. The third phase is the exhibition It Begins with an Idea taking place in Venice from 23 April to 27 November 2022. The final chapter will be the scientific forum and exhibition project Preserving the Brain, scheduled in Milan for September and October 2022. Developed in collaboration with 13 international neuroscience institutions, it aims to stimulate an open and critical dialogue with scientists, experts, and scholars from all over the world on the topic of neurodegenerative diseases, from pathophysiological mechanisms to treatment.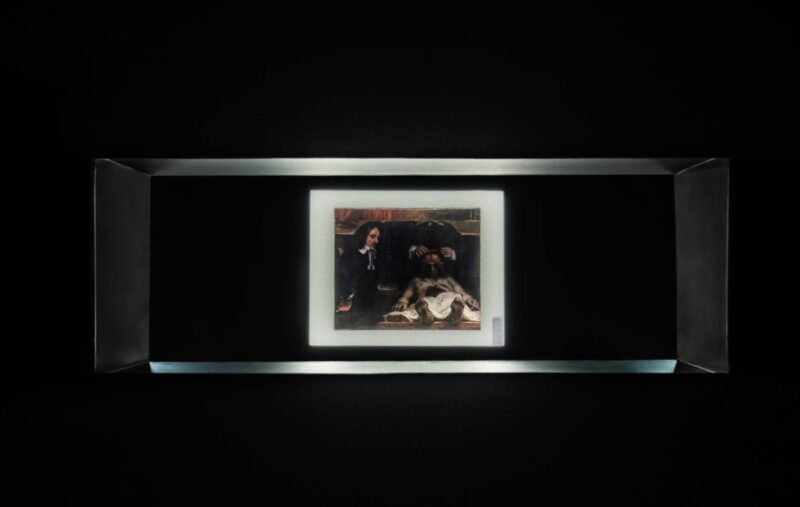 "We are increasingly interested in relevant subjects that impact the lives of everyone, even when those topics are difficult to understand," reckons Miuccia Prada, President of Fondazione Prada. "For a cultural institution whose identity is rooted in the field of visual arts, dealing with science is an intellectual and political challenge: how do we make an exhibition about ideas and knowledge? With the support of the 'Human Brains' scientific board, we asked ourselves how to give voice to scientists and researchers, how to get them in contact with a wider audience, how to combine scientific rigour with an approach understandable to all. We are convinced that talking about the human brain means talking about the human being. Focusing on the uniqueness of our brain helps us understand the influence that scientific research has in our lives and the broader progress of culture."
Thirty-two international fiction authors have written literary texts in response to the objects present in the exhibit, calling forth their latent social, political or personal histories into new forms, expanding the boundaries of our investigative scope. Together objects and stories demonstrate and imitate the capacity of the brain to recollect and reprocess information. The artefacts' stories were written to be performed by renowned audiobook narrator George Guidall in short videos directed by Taryn Simon and produced by Fondazione Prada for the Human Brains: It Begins with an Idea project. One voice is projected into multiple stories, languages, geographies, bodies, and realities: an intractable framework problem foundational both to how the brain works and to how the history of neuroscience has been constructed.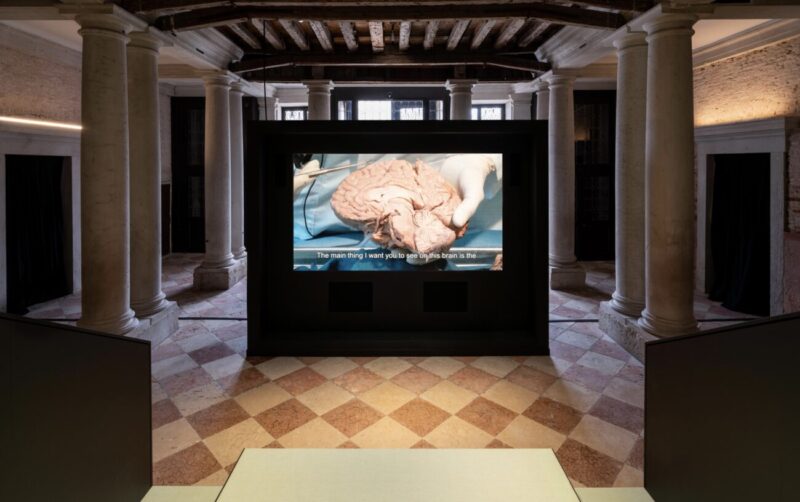 The knowledge, rigour and penchant of discovery are all perennial characteristics arranged and coalesced anew in neuroscience's twisted dialect of cleverly conceived technical stanzas, anticipating the shape of things to come.