Discover 'L'Amour Brut,' a unique fashion brand forged by two visionary schoolmates. This label combines sensuality and raw authenticity with a strong focus on sustainability and inclusivity. Experience their talent for turning ordinary objects into extraordinary fashion statements
We are captivated by the enchanting narrative of two young fashion virtuosos whose journey commences within the hallowed halls of academia. As the story unfolds, we find ourselves immersed in a world where sensuality melds with raw authenticity, all against the backdrop of a third, equally compelling character: a love for clothing.
These two talented designers, who first crossed paths during their school days, ventured into uncharted territory in 2018, embarking on a creative collaboration that would ultimately lead to the birth of their brainchild, 'L'Amour Brut', in the year 2020.
Fast forward to 2022, a year that left an indelible mark on their trajectory. It witnessed the grand unveiling of 'Pursuit of Happiness,' their captivating collection, on the prestigious stage of Vancouver Fashion Week. Yet, they didn't stop there; they expanded their repertoire to include adaptable, modular accessories, enticing fashion enthusiasts with the promise of more to come.



But their story is not merely about fashion; it's a testament to unwavering commitment to sustainability. They tell a tale of conscientiousness, using fabric remnants with precision to quench the industry's thirst for new materials. At the heart of their vision lies an unyielding dedication to inclusivity and the celebration of normalcy. Their designs embody this ethos, with a significant portion of their creations being unisex. Everyday individuals take center stage as models, as 'L'Amour Brut' cherishes their unique stories and the resonance between their clothing and those who wear it.
Drawing inspiration from the vibrant canvas of life, the rhythms of music, and the timeless allure of the '70s, '90s, and 2000s, they possess a unique alchemy. Mundane objects are transformed into exquisite and captivating fashion pieces, a testament to their creativity.
We were lucky to host them within the pages of our print issue, immortalized by the splendid lens of Spyros Rennt.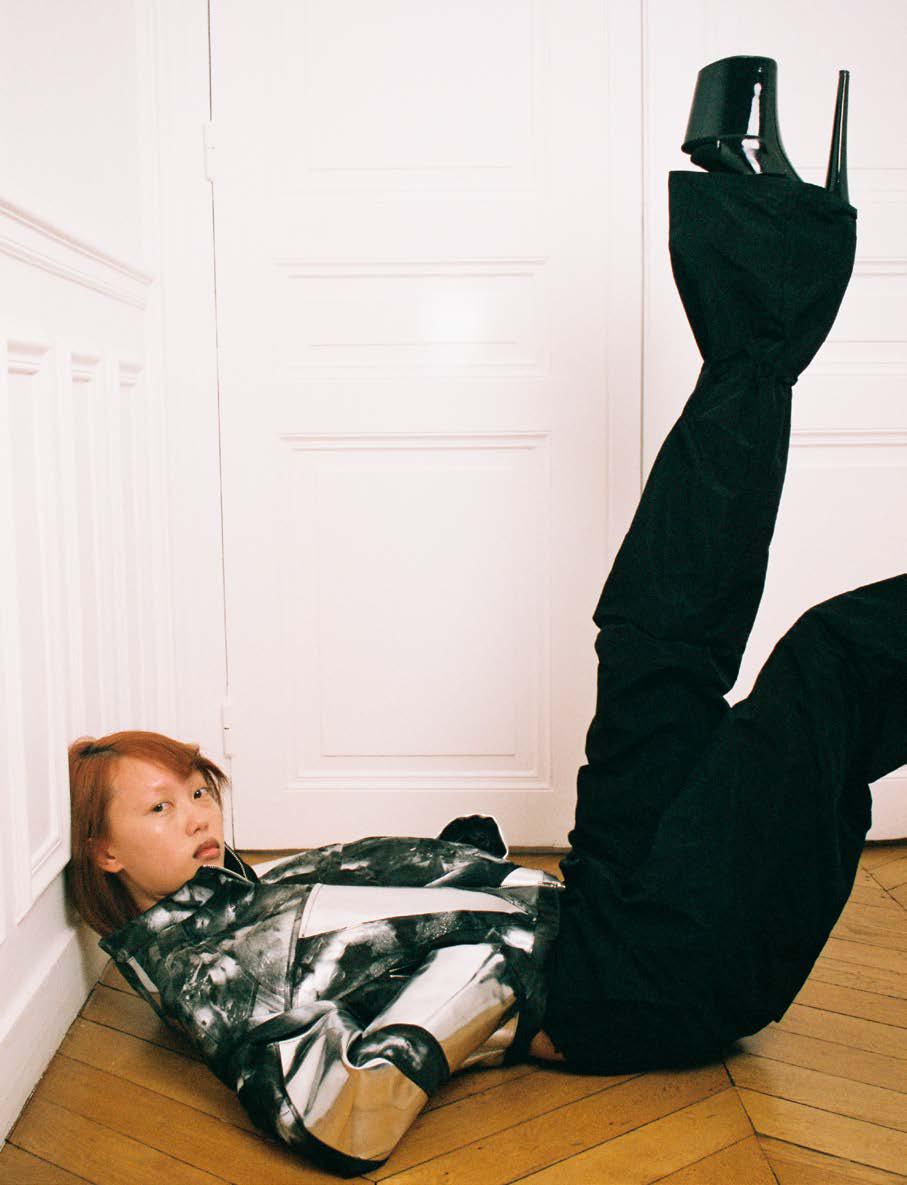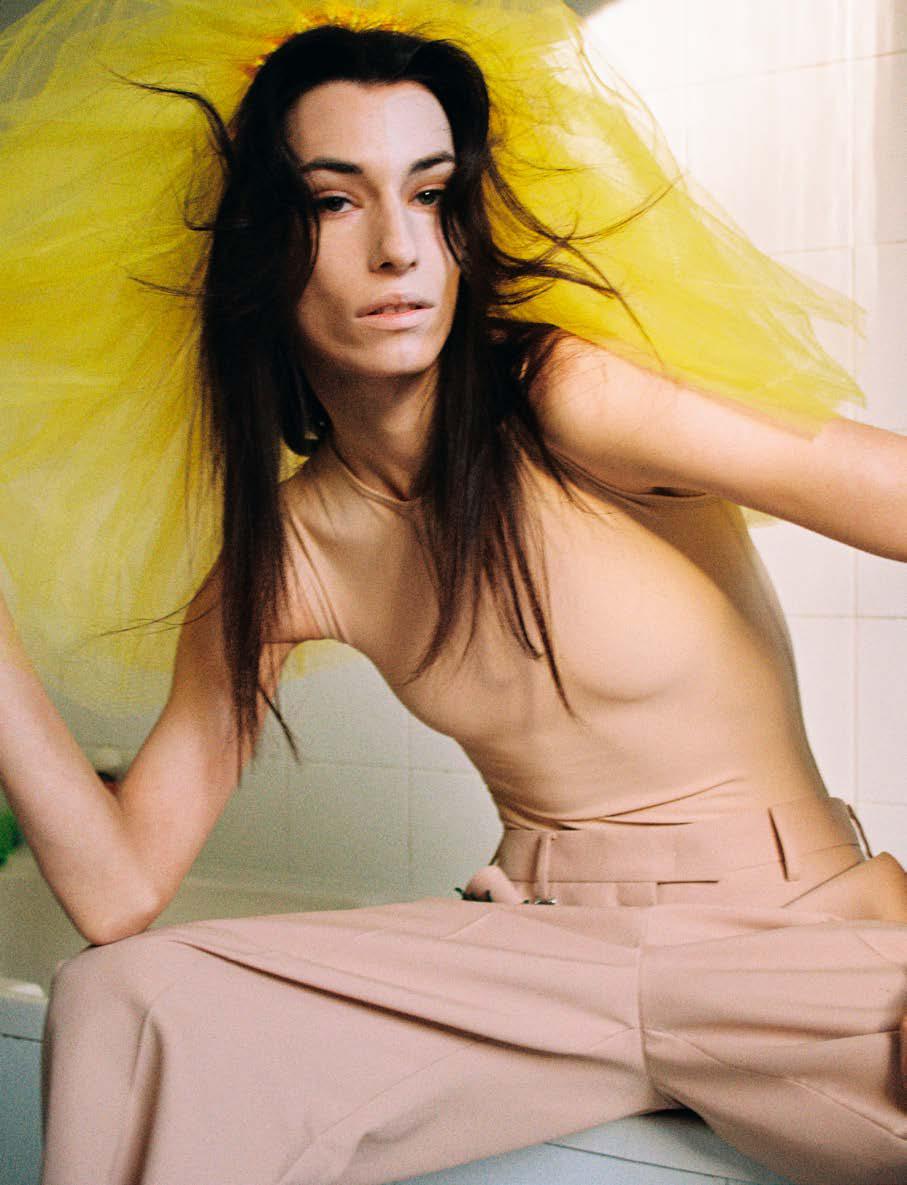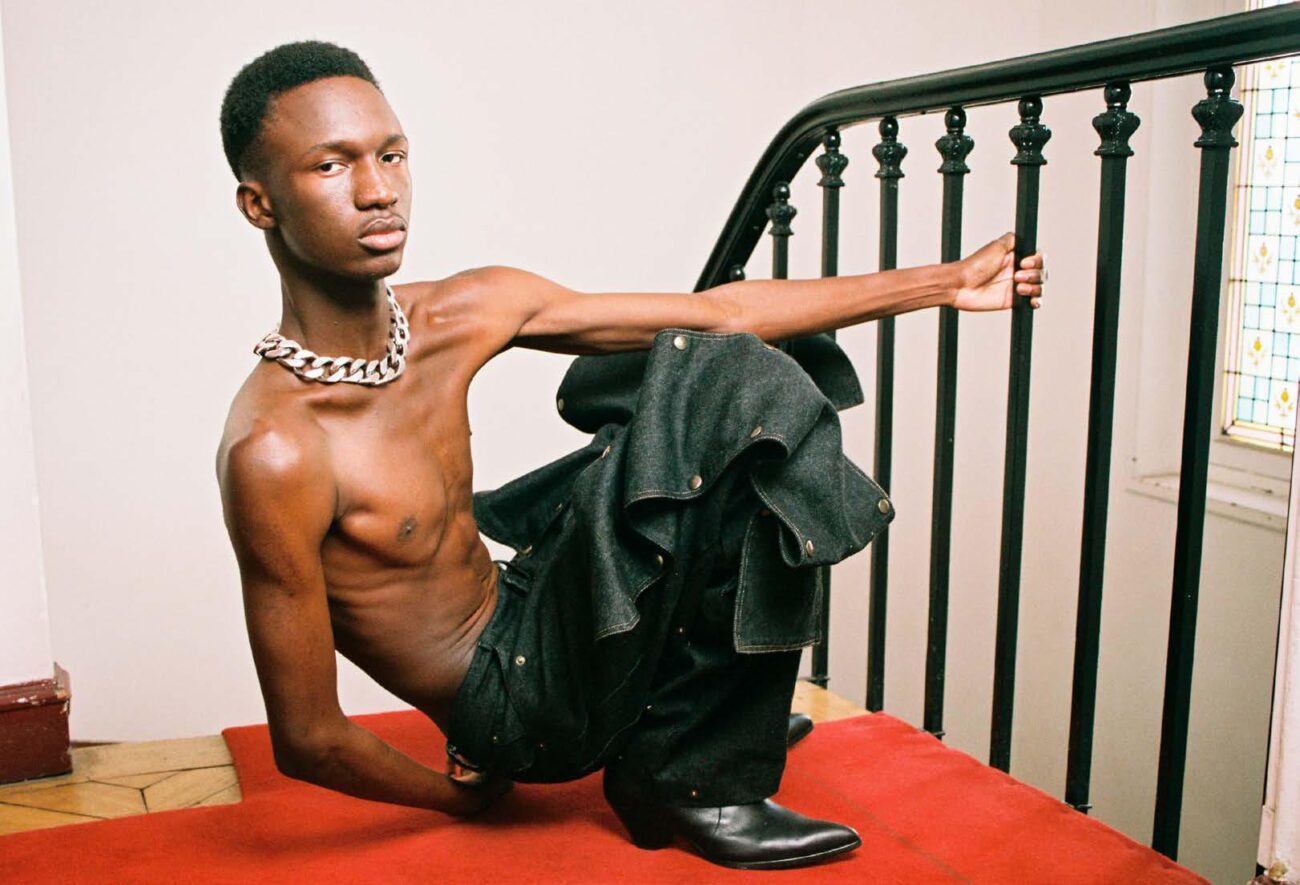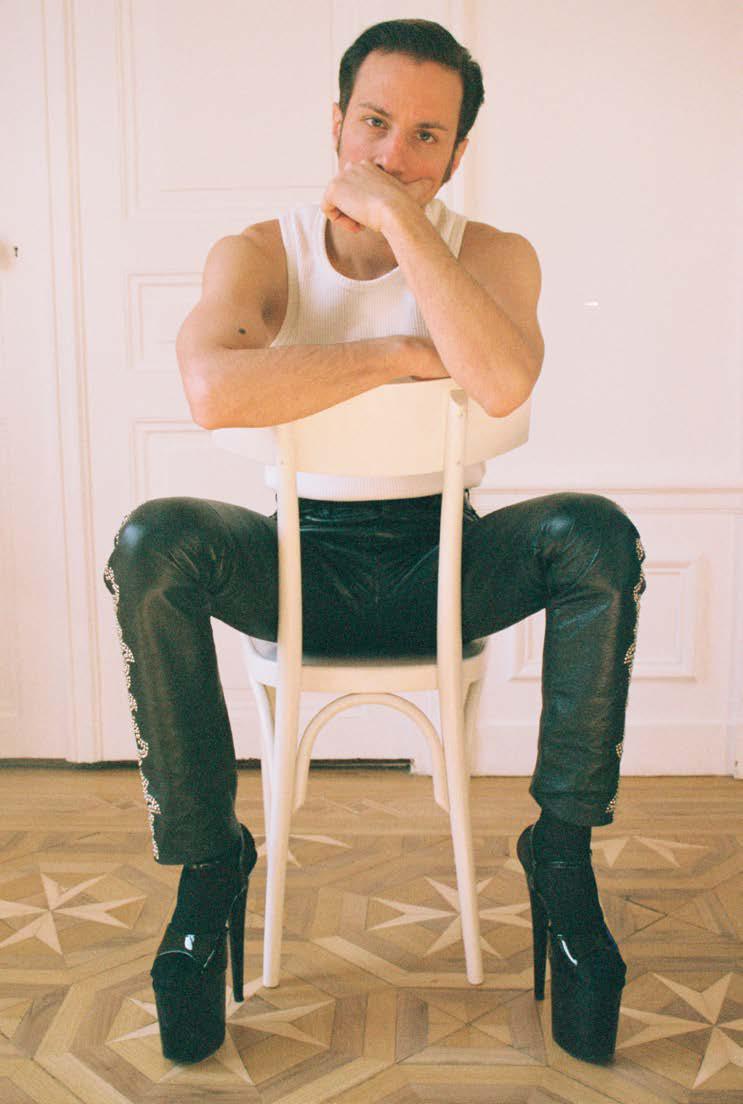 Black nylon jogging L'AMOUR BRUT. Shoes stylist own.
Jack wears a jersey bodysuit and techno weave wide trousers, VALENTINO. Yellow tutu L'AMOUR BRUT.
Baba wears a black cotton jeans with black front yoke in denim L'Amour Brut.
Marlon Magnée Ph. Spyos Rennt.
For those eager to delve deeper into their world of innovation, their online realm beckons with infinite possibilities:
lamour-brut.com
A world where style, passion, and innovation converge awaits your exploration!