Collectible DRY caught up with Lutz Huelle, the visionary fashion designer leading Delpozo's creative direction since 2018
Interview by: Domenico Costantini
German-born Lutz Huelle is a fashion designer based in Paris. In 1995 Huelle graduated from Central Saint Martins with a first class degree in BA Fashion and subsequently went to work as a design assistant for Martin Margiela. Three years later Lutz, along with partner David Ballu, launched his eponymous label. He has twice won the ANDAM (Association Nationale Des Artes de la Mode) Award in Paris as well as bursaries from the Foundation Yves Saint Laurent in Paris and Henri Bendel in New York. In 2004 the magazine ENSENS and the FRAC (Fond Regional d'Art Contemporain) in Reims showed a retrospective of the designer's first ten collections. Pieces from these collections have been shown or bought by the Musée de la Mode et du Textile in Paris and have been exhibited in Paris, Tokyo and Cologne. From 2001, Huelle worked as a design consultant to Max Mara as well as undertaking projects for Muji and World Corporation in Japan. He also spends time as a visiting tutor at his former college, Central Saint Martins, the Royal College and the Hochschule der Künste in Berlin. In 2018, he was named creative director of Spanish brand Delpozo.
Collectible DRY: Can you briefly tell me about your formational background, how you grew up, what kind of child and teenager you were. And then, how did you slowly approach (in professional terms) the whole fashion and art subject?
Lutz Huelle: I grew up next to Cologne, in a very small town. I just used to be obsessed with everything that was about popular culture, like magazines, music and movies. Just because there wasn't that much culture where I came from and also because I kind of didn't feel in sync with everything else that was around me. So I kept trying to find my own little world. I just became really interested in everything that was about popular culture. I've always loved English culture, English music, English fashion. I waited all my childhood to be grown up enough to move to England. I moved to Hamburg first, where I didn't do anything for a year, I just went out all the time which was great, just stay all all night , sleep all day. After a while I said to myself 'this has to stop', because otherwise I'll be spending my life doing nothing. So then I moved to England and applied at Saint Martins. I did a year of foundation course: you have this possibility in art schools in England. You do sculpture, painting, photography and fashion. While I was at college I did an internship in Paris at Margiela. Once I finished my diploma, they called me and asked if I wanted to go to work for them in Paris. So I went to Paris.
CD: Is it possible to carry your work remotely?
LH: Yes. I mean I have no other choice. I just work in the office. I imagine it must be even harder for you Italians because you spend so much time outside, in the beautiful sunshine.. un incubo.
CD: Lutz Huelle, Fashion's Dadaist – your ability to decontextualise dress is known to all, can you tell me about the process?
LH: When I first started this collection I was asking myself what we were going to wear in the future. What is it that I can say, how are we going to wear clothes tomorrow? I kept thinking that because we are not only one identity, we are so many different things and not just one person we have all of these different paths to our identity. Fashion is about showing and living all of these different aspects of our personalties. I asked myself how can we make clothes that can talk about this? And then I thought about the way people live now… the way that women don't change their dress to go to the office, they go straight to dinner and to a party. It seems ridiculous to go out, go home to change your outfit for different situations. Why not make something for the office that you can also wear to a party? Why not make things that can work in all these different situations? So that was how the collection started. It was never just about putting things together without sense. .. why not make a tuxedo pants that is as easy to wear as a jogging pant? That was the idea. Taking womenswear menswear, eveningwear, sportswear, and streetwear; all these different things. Take what I like and just put things together in a way that makes sense. So one of the first things I did when I started I did this kind of tuxedo pant with a black stripe and an elastic waistband. A mixture between formal and sportswear. To me it worked perfectly because it was saying how we were living. I have always had a kind of fetishistic relationship with clothes… I've always been interested in clothes for what they communicate apart from just being a piece of cloth.
CD: What do you mean by fetishistic?
LH: When you look at certain garments they are so much more than just a piece of fabric. For example when you look at a sportsshort or a bomber jacket or a trench coat. These things stand for certain things. When you look at what they stand for and then you take that sense and put it somewhere else you confuse people. You are saying something about these clothes. It creates space. By confusing things you are opening up possibilities.
CD: Do you have a fetish for bomber jackets?
LH: Its one of the things people like in the collection so I do them every season now. I like how they have such a clear language, and the clearer the initial message of a garment the more interesting it is to subvert it. I also love biker jackets for the same reason.. anything that says something and that people use a certain way.
CD: How are you approaching the creative direction aspect in the Spanish brand Del Pozo?
LH: I am a fashion designer, so I adapt to things, like a pianist being able to play both classic and dance music.. My personal work is not necessarily right for another brand, so I adapt.
CD: I think a creative director has a big power.
LH: Absolutely. What I do is look at a collection or at a house and then ask myself what is right for this particular House at this particular moment and going towards the future. Alessandro Michele is a great example of somebody who looked at a house and said you know what, this has to change. People don't want to dress like this anymore. Alessandro had a vision at Gucci that was much more inclusive and open to how people really are, much more in sync with the times. What is right for this moment? How can we make this house relevant again, or even more relevant? The thing with Delpozo was that it was an amazing, beautiful image but it didn't correspond at all to reality. It wasn't for a lot of people. There were only a few moments when you could actually wear these pieces. When they asked my opinion about the collection I said that the collection was absolutely beautiful but that it was a little sad that very few people could actually wear it. So I said, If I had to do this collection it would be much more inclusive. Let's use this beautiful image, those amazing colors, those shapes but make it relevant for real life, so that people can actually wear it and buy it, make it in a way that it reaches people. I didn't think Delpozo wasn't relevant, I just felt that it wasn't inclusive enough.
CD: I have always followed Delpozo, who had that aesthetic of pastel colors. That nuance of colors. It is the basic lines that created modernity, it wasn't created by colors and then there were appliques and decorations usually in plastic that were always re-proposed. At the beginning it was an aesthetic that could always please. An aesthetic consistent with the time we lived in. It was dreamy… but it always offered a limit between the buyer, the aesthetics and the viewer. The viewer thinks Wow it's all good, but what does the buyer do? It is impossible to assemble those pieces. But he had the right narrative. It had a very coherent narrative.
LH: There are people working here. You also need to have a sense of reality. If the clothes cannot be worn, the work of the people who work there is endangered. If it is not sold it cannot exist. In the end, if I make a garment that is not worn by anyone, what is its use? it is useless. I am always sad when I learn that a garment has not been sold in the store because if I don't see them on the street … it means that I have done my job wrong … these are clothes to be worn. They are not museum pieces. I always feel like I don't want to make clothes for a museum, I want to make clothes that will be worn, have a life.
CD: You create clothes for people.
LH: I have always loved clothing, what it can say, what it can be. I don't need a perfect person to be able to wear a perfect garment. It is more important to do something that someone likes, for anybody. There is a lot of thought behind it, however .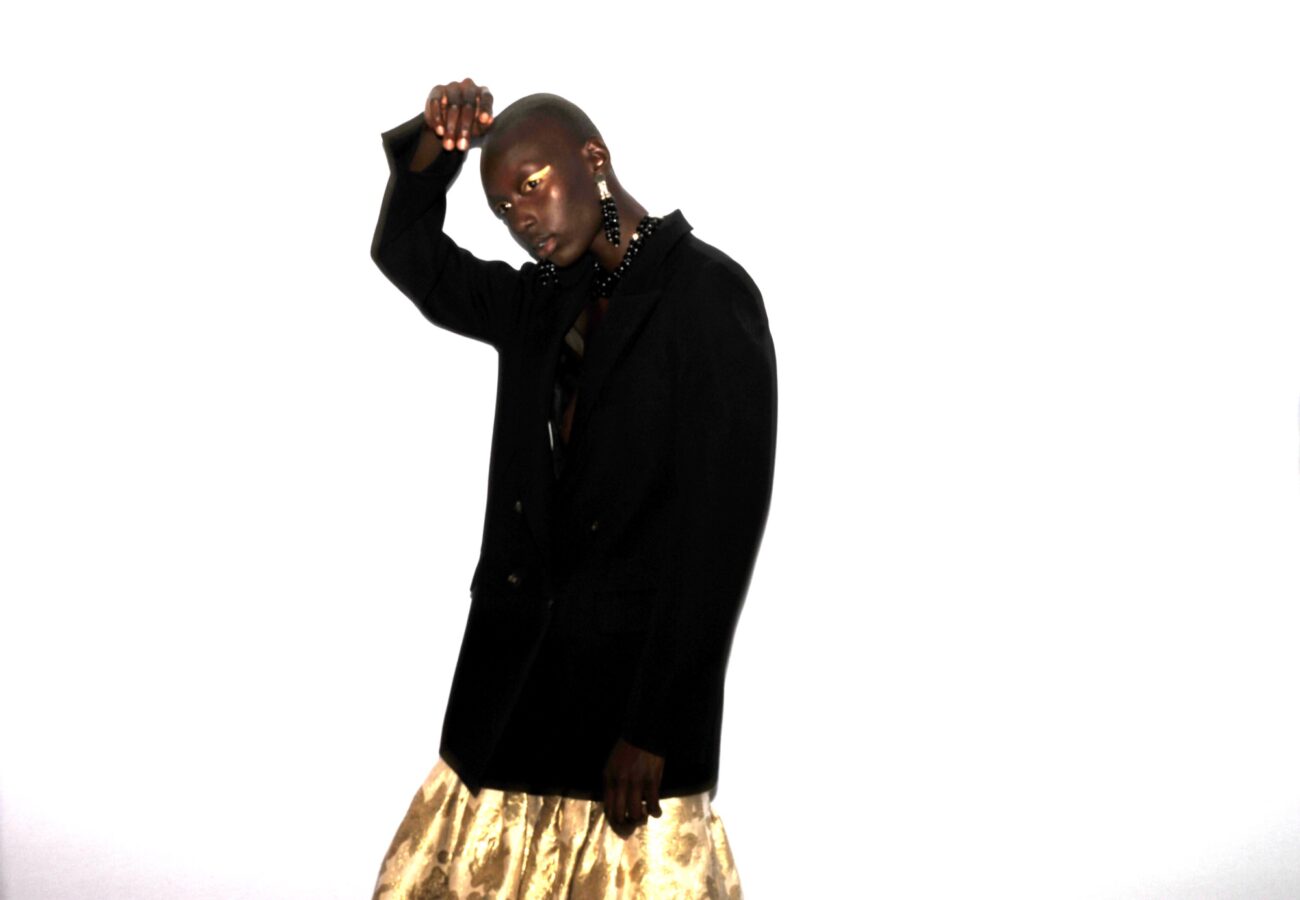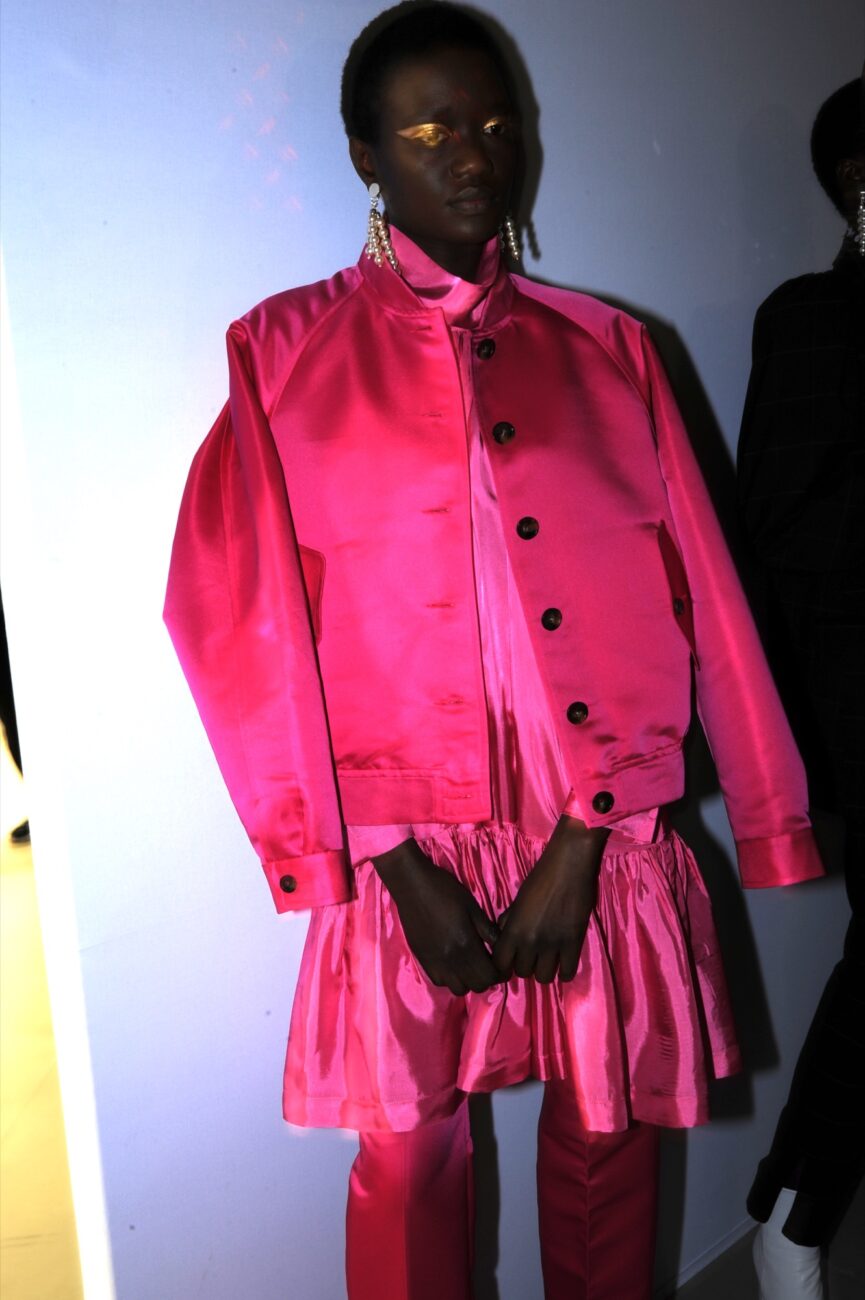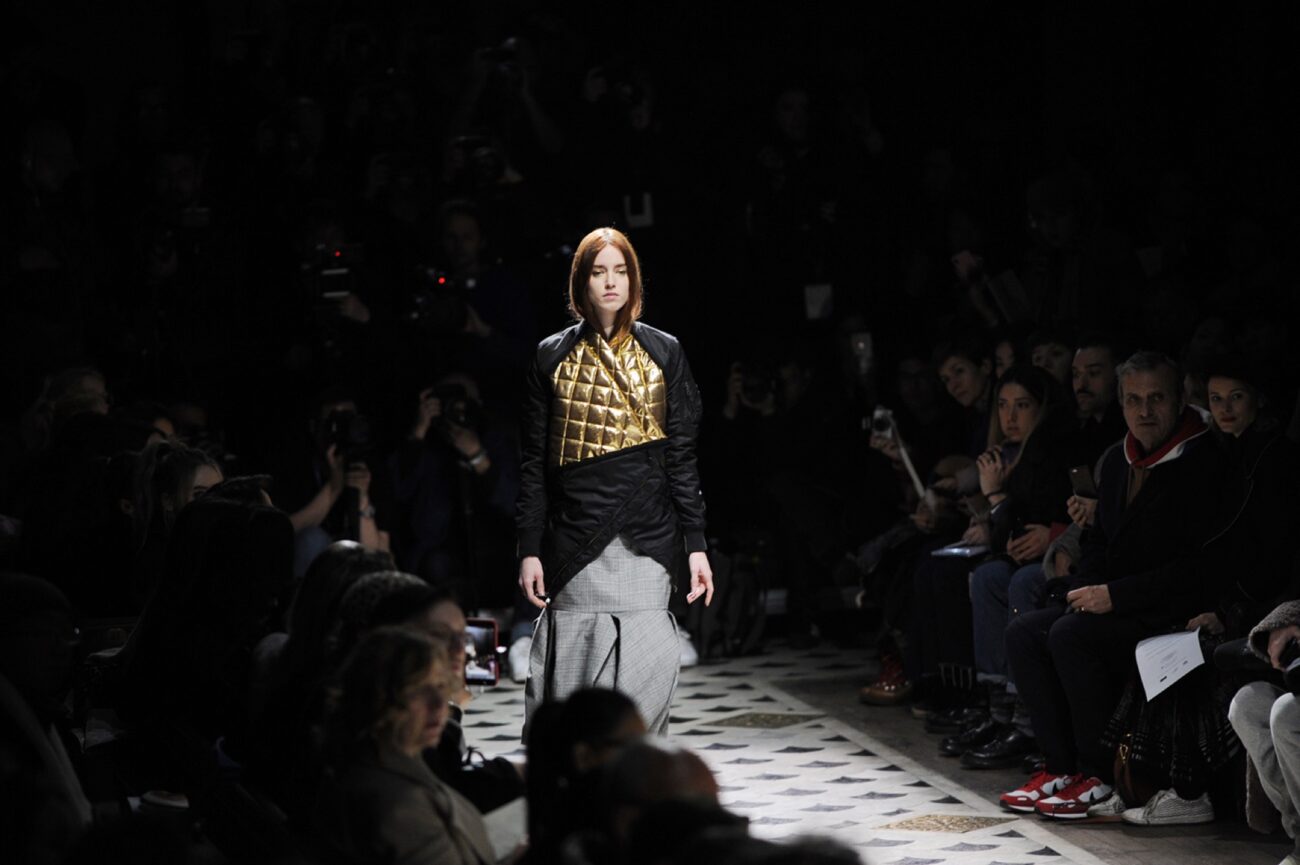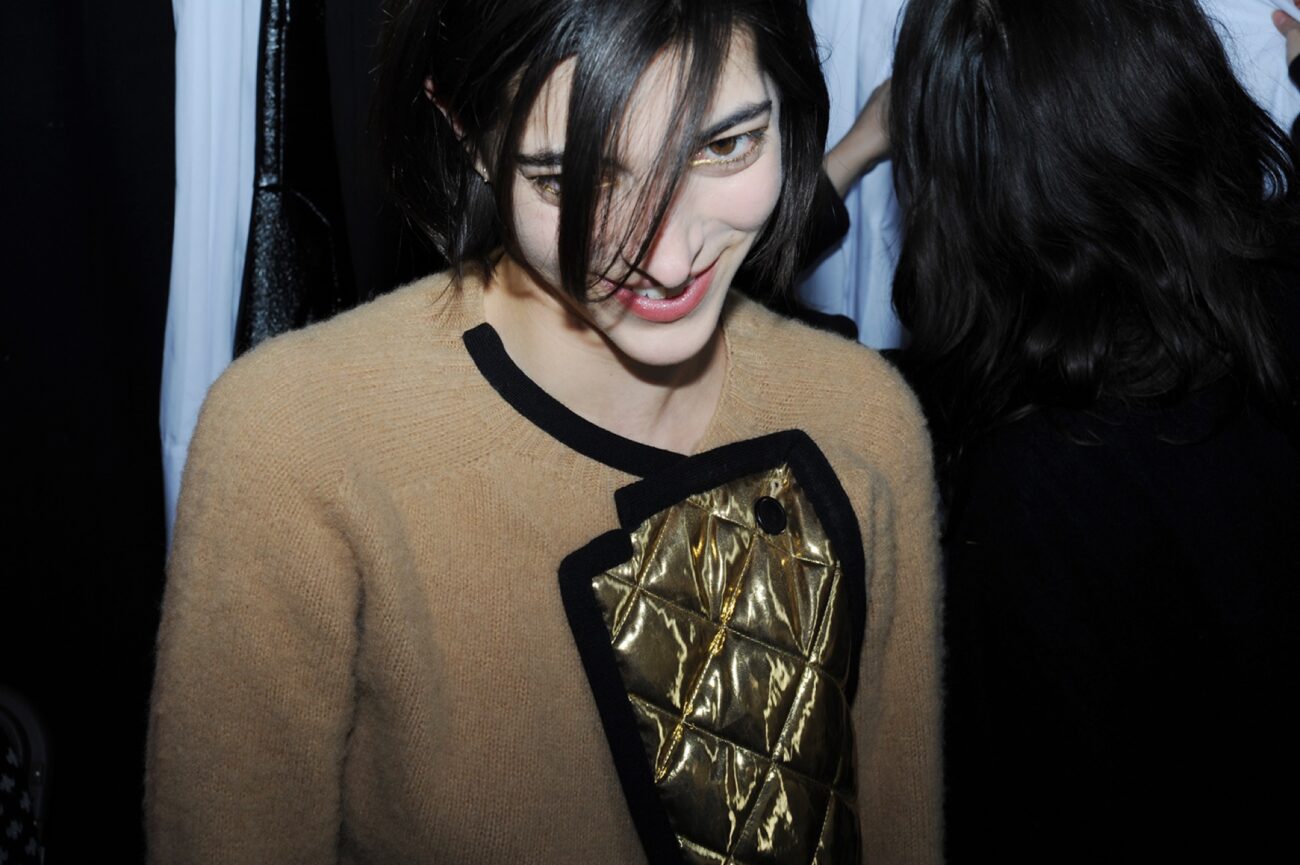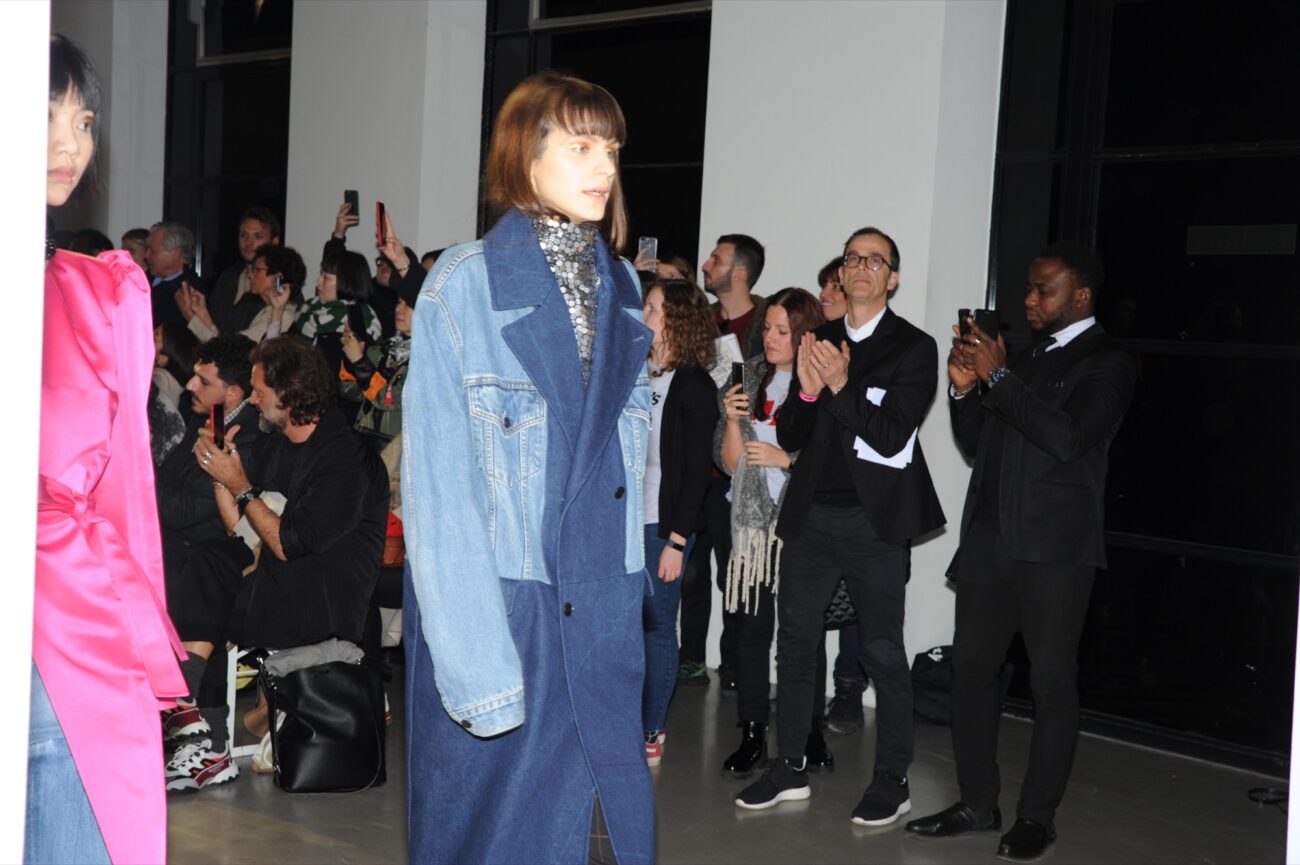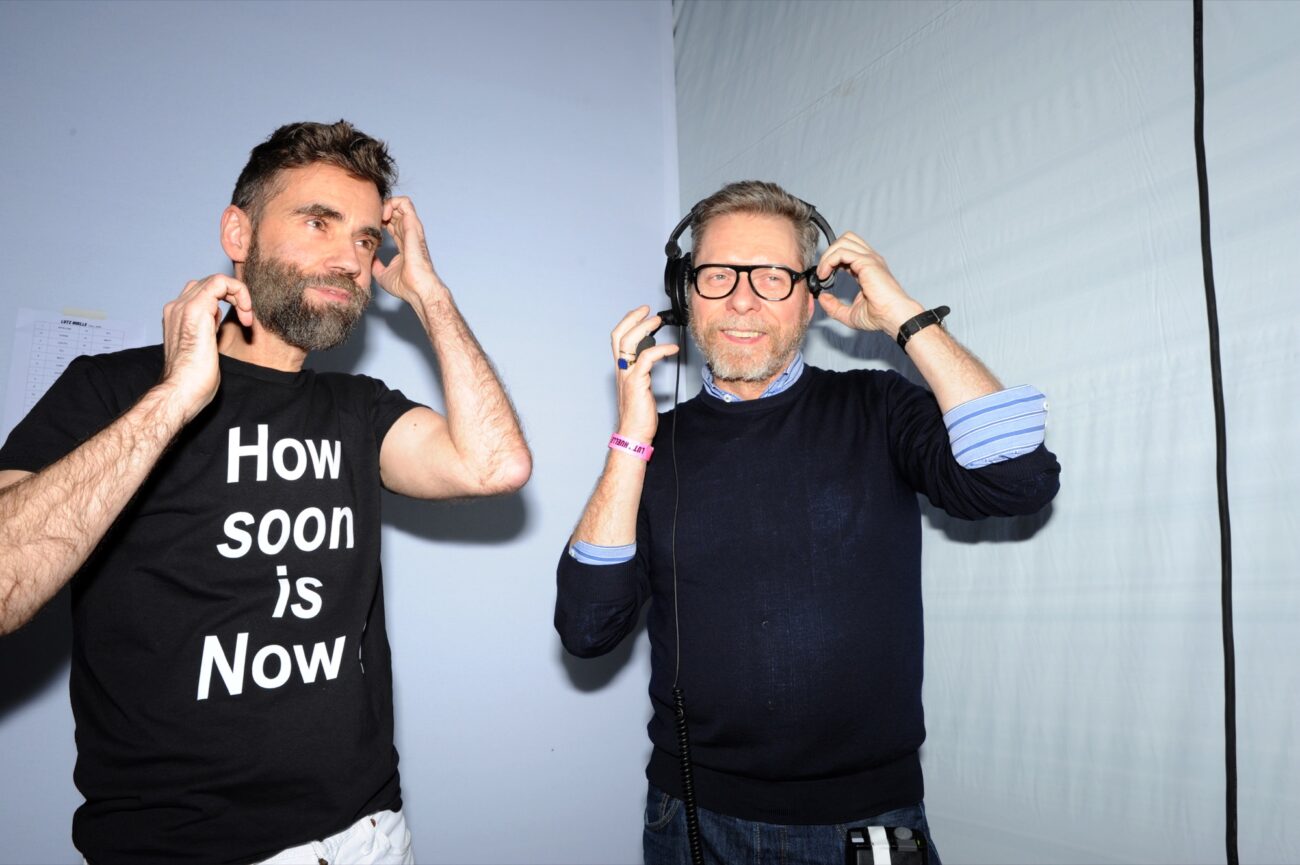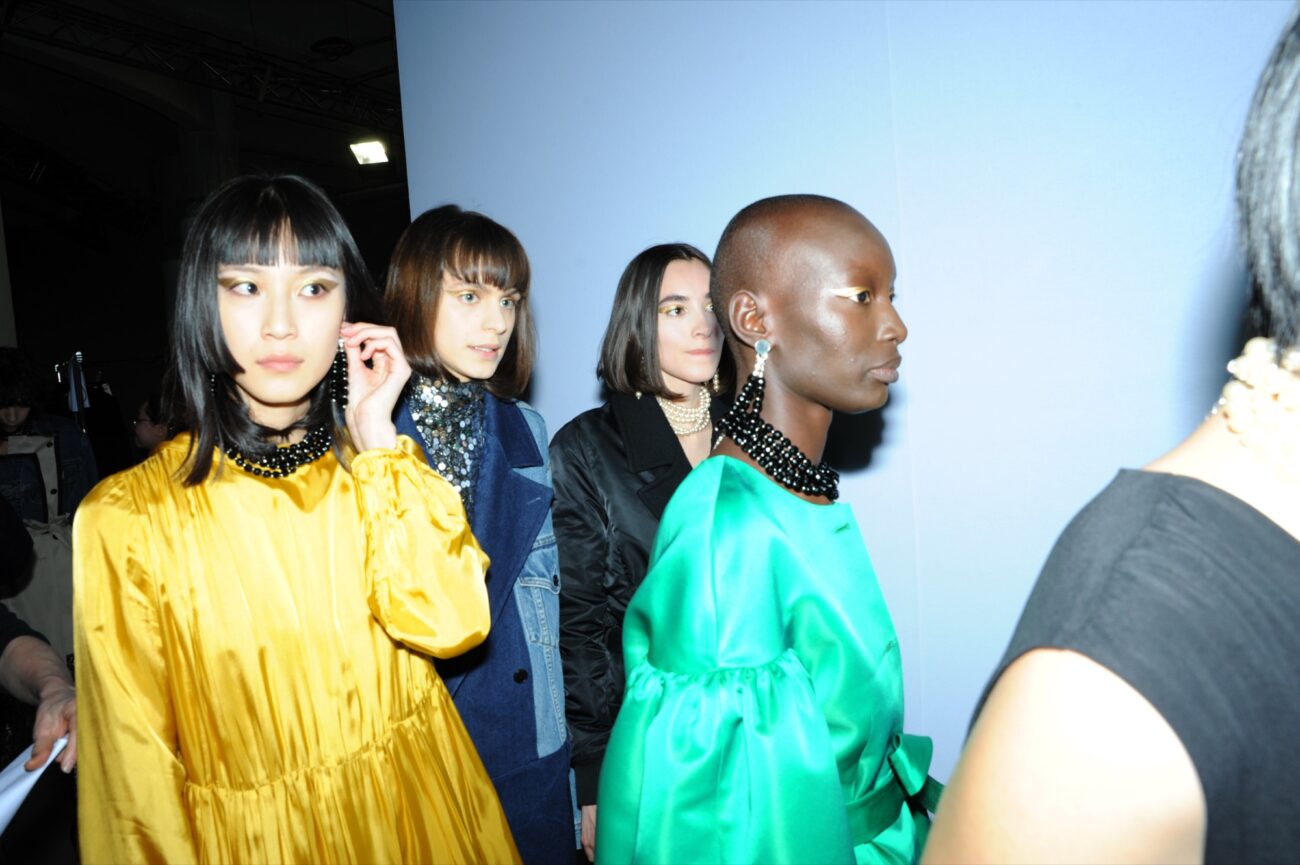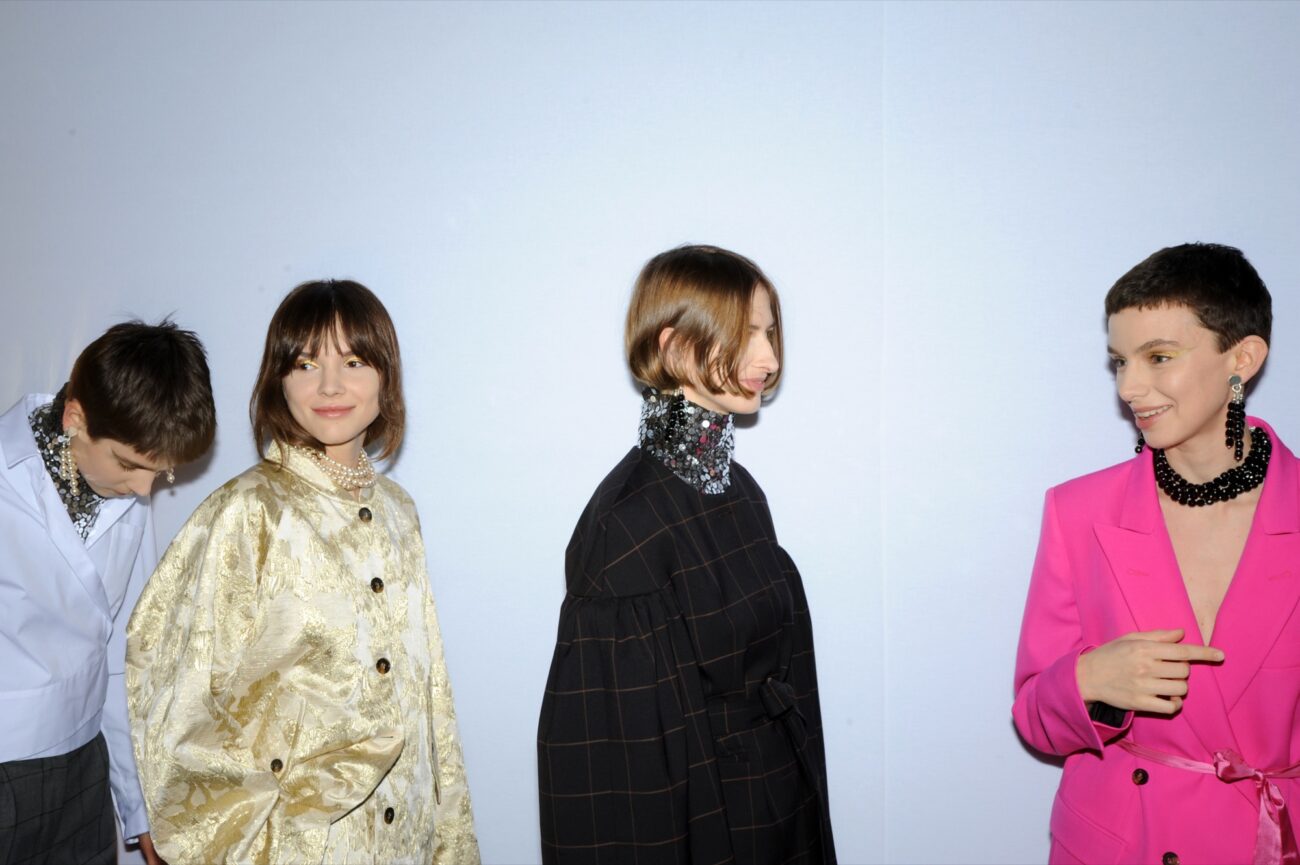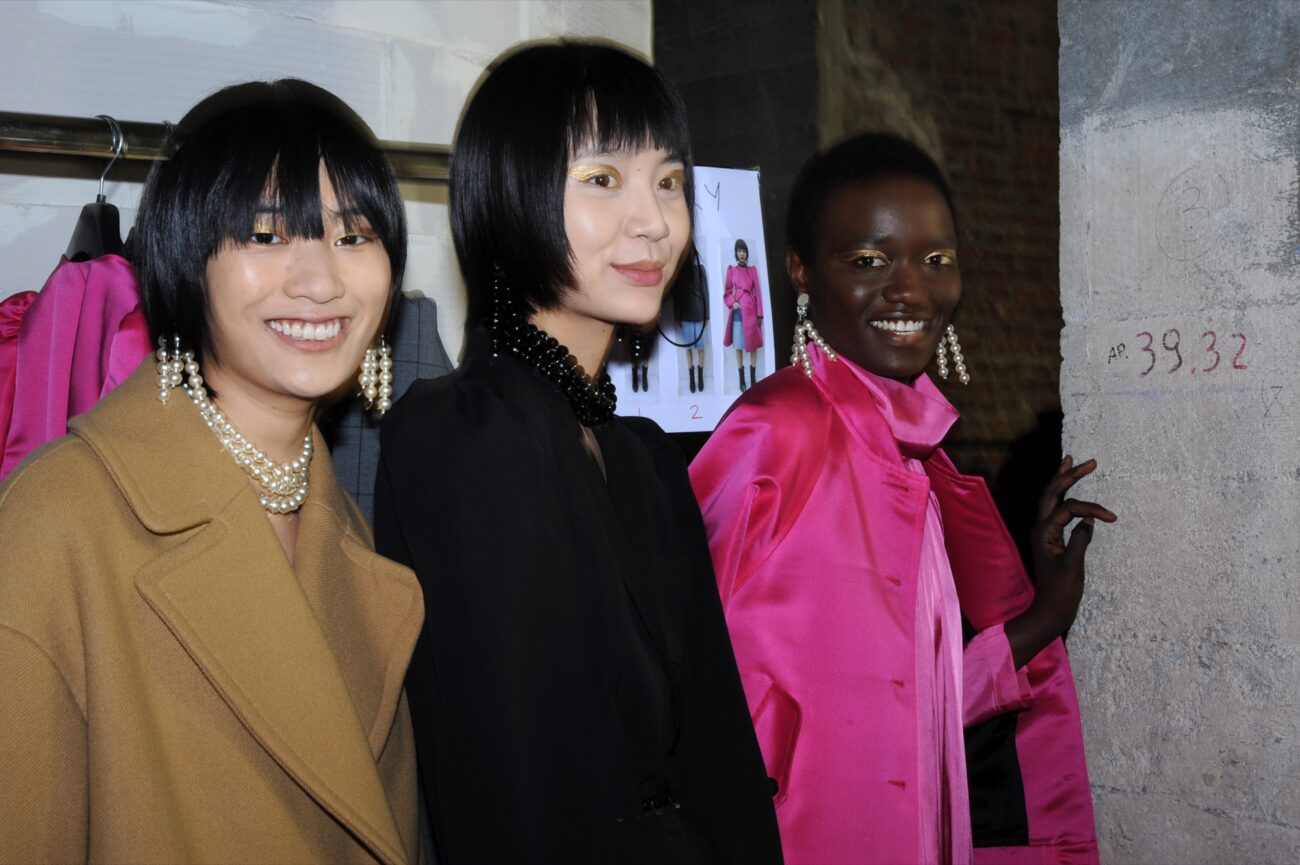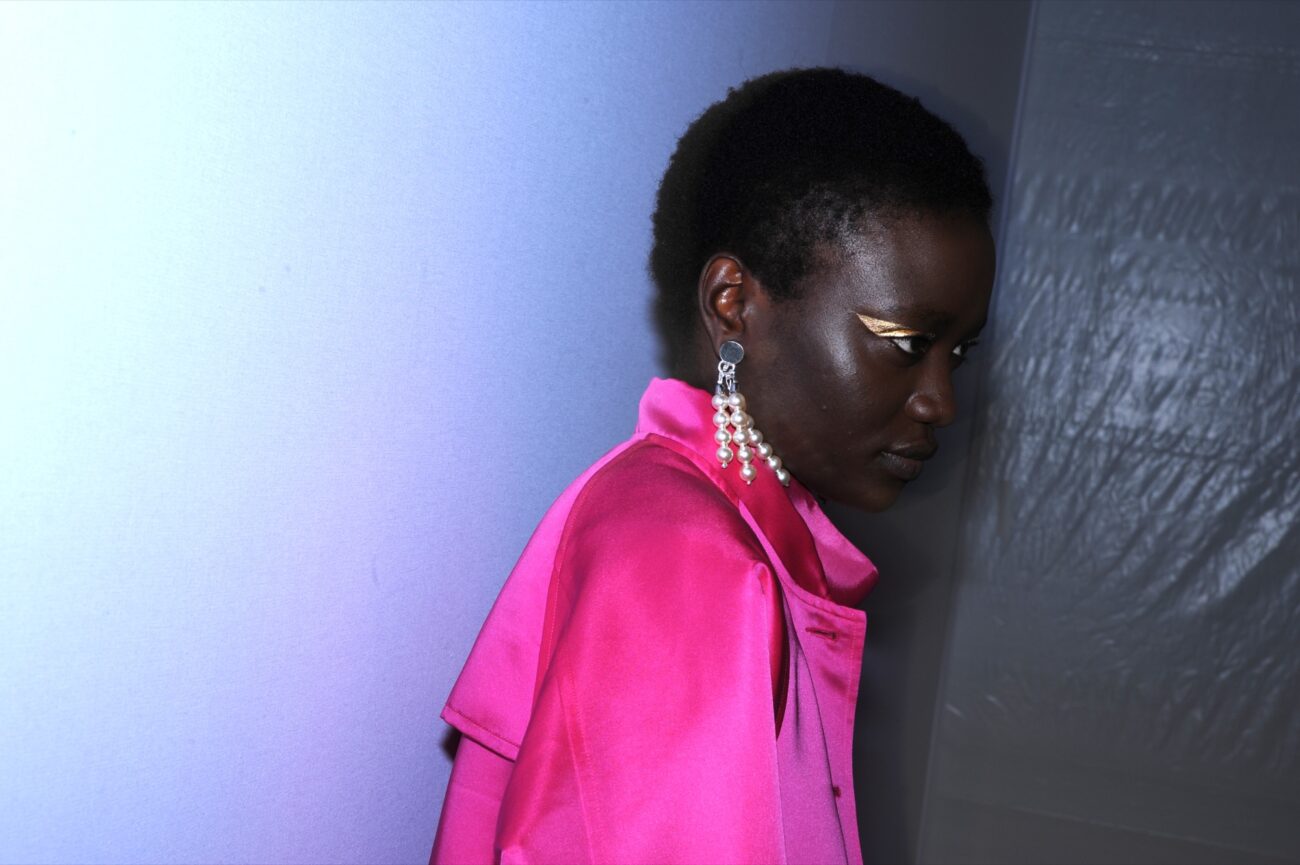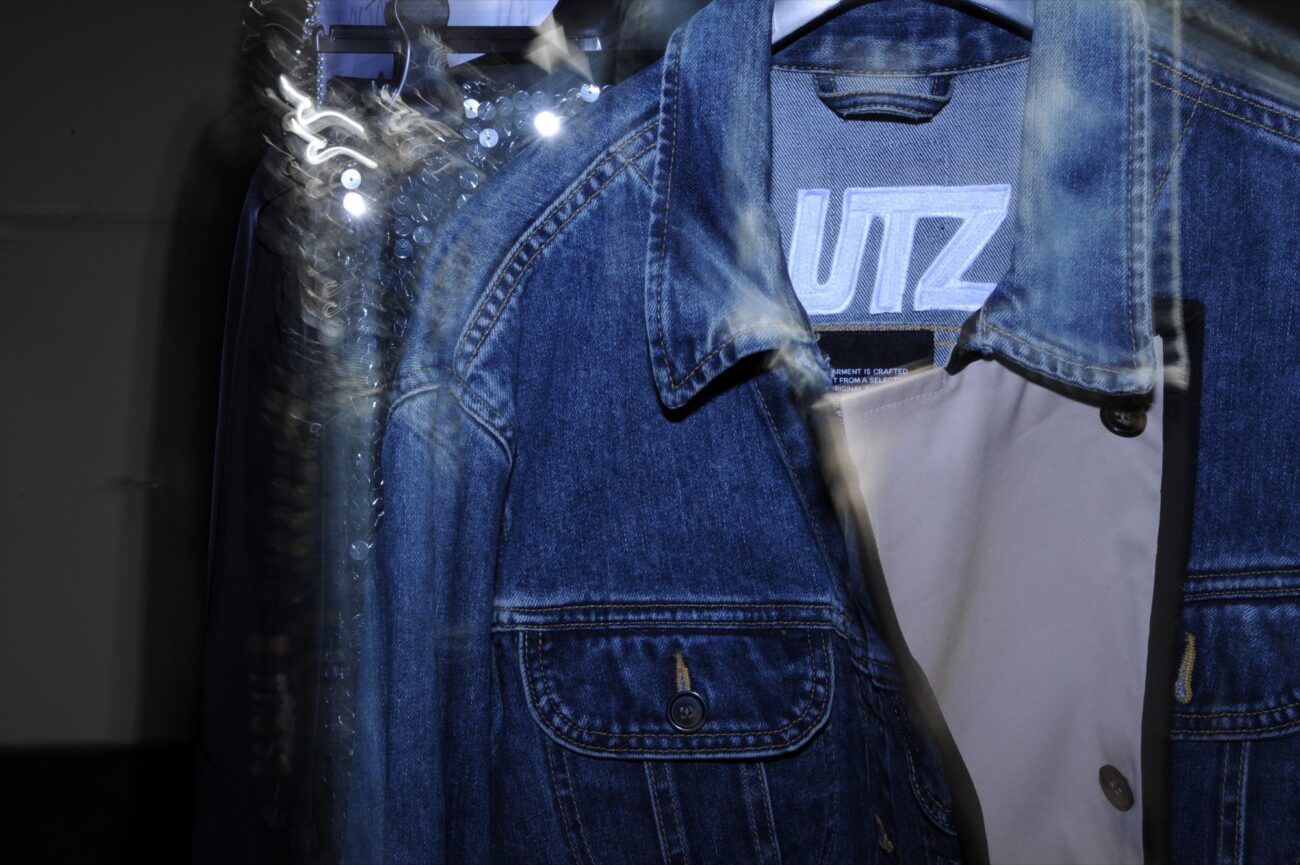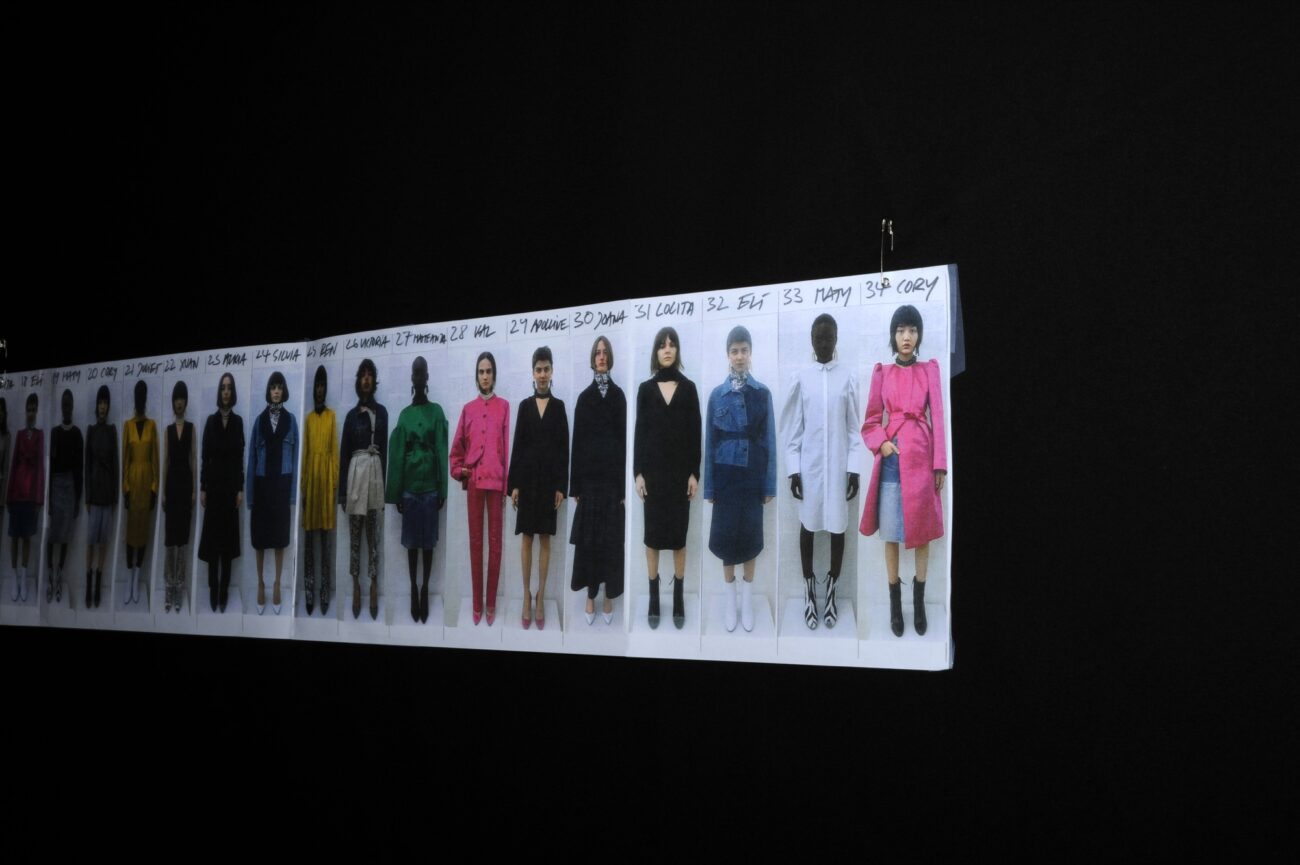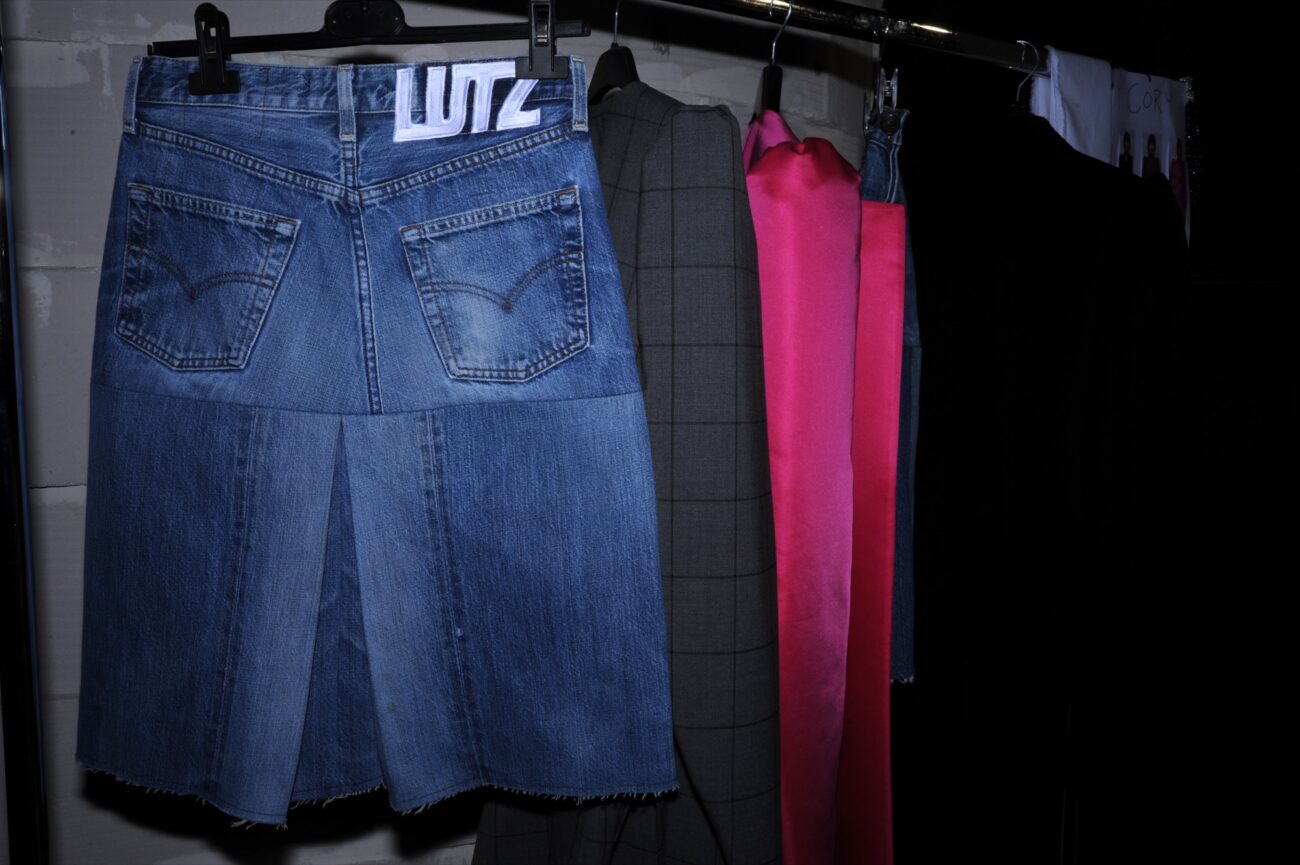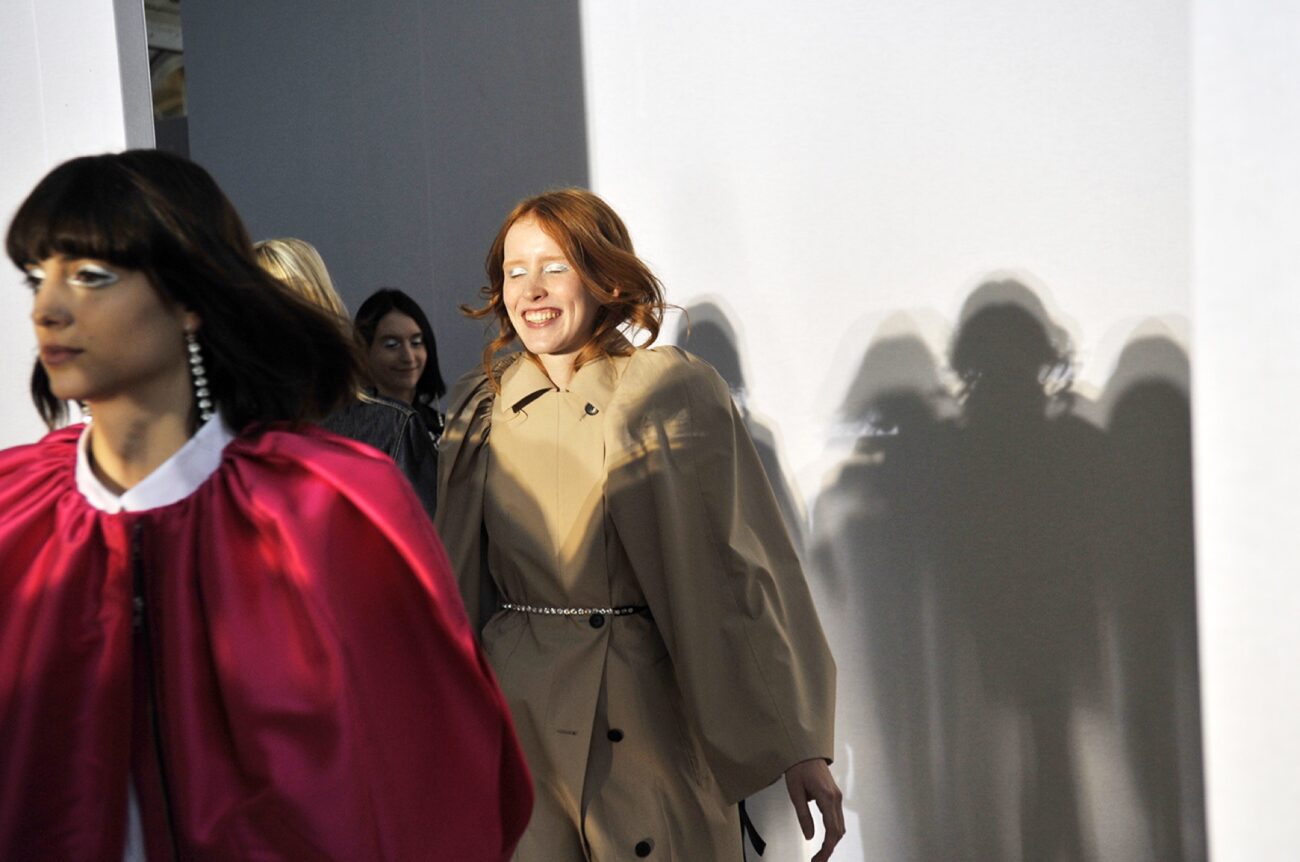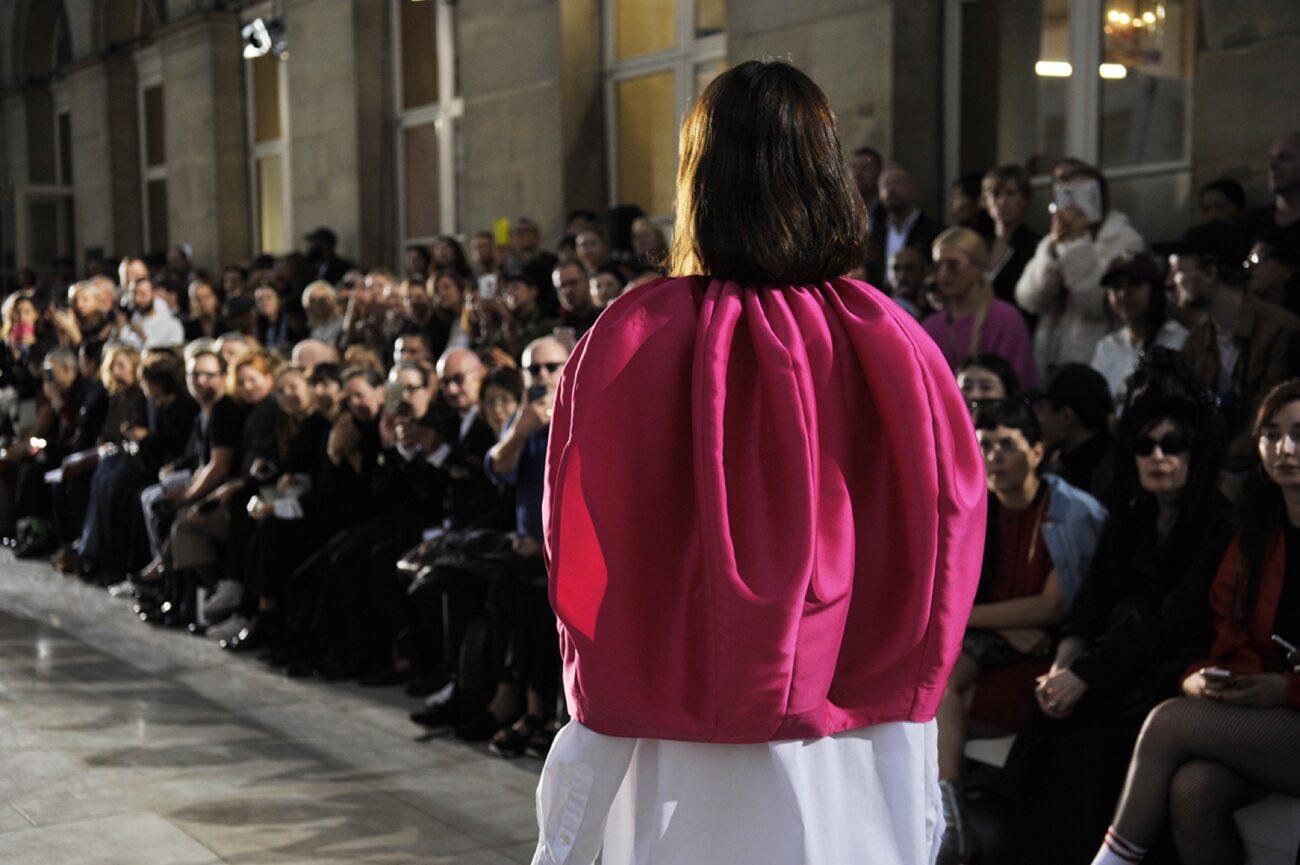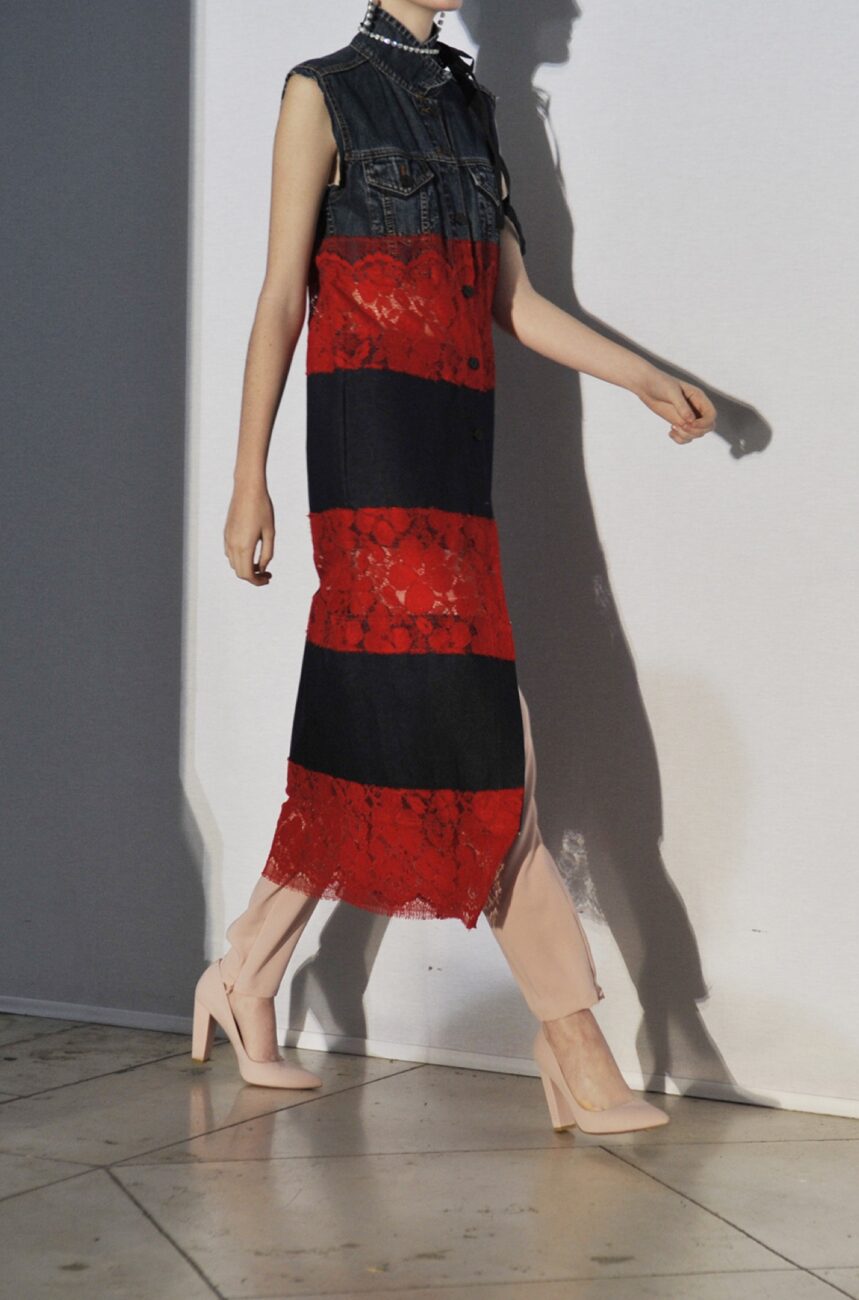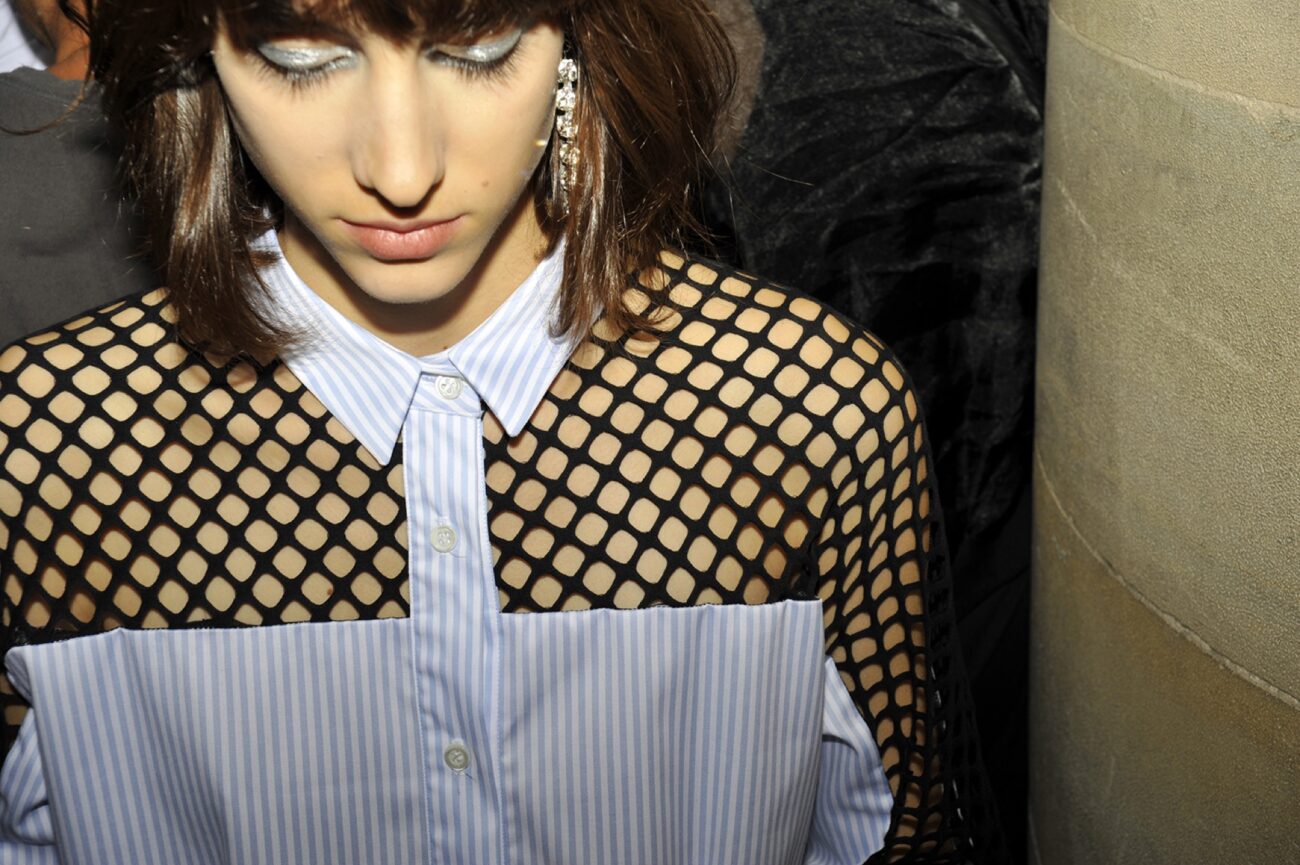 Lutz Huelle Courtesy of Lutz Huelle
Lutz Huelle Courtesy of Lutz Huelle
Lutz Huelle Courtesy of Lutz Huelle
Lutz Huelle Courtesy of Lutz Huelle
Lutz Huelle Courtesy of Lutz Huelle
Lutz Huelle Courtesy of Lutz Huelle
Lutz Huelle Courtesy of Lutz Huelle
Lutz Huelle Courtesy of Lutz Huelle
Lutz Huelle Courtesy of Lutz Huelle
Lutz Huelle Courtesy of Lutz Huelle
Lutz Huelle Courtesy of Lutz Huelle
Lutz Huelle Courtesy of Lutz Huelle
Lutz Huelle Courtesy of Lutz Huelle
Lutz Huelle Courtesy of Lutz Huelle
Lutz Huelle Courtesy of Lutz Huelle
Lutz Huelle Courtesy of Lutz Huelle
CD: How important is the theme of sustainability?
LH: Obviously it's extremely important because it's our future. If we don't start being careful and taking things into account we will have huge problems. I don't produce huge quantities, we are careful anyway. It is a very important subject.
CD: Do you think this can be a limitation?
LH: It doesn't have to be an effort, it has to be natural.
CD: We can say that Haute Couture can be a good answer to sustainability.
LH: For me, we must understand that clothing is something that has value. Sometimes we forget about that. There's no way a $ 20 piece of clothing can be done right, in the sense of respecting people. Sometimes people forget that there is a lot of work behind making a garment- there is a design, a thought, a pattern, a prototype, a second prototype, perhaps a third to arrive at a final garment. You spend hours doing things. People don't understand all the work behind it and that clothes simply cannot cost $20.
CD: Fashion should be studied as a sociological phenomenon.
LH: The history we live in, the past history… has all been influenced by fashion. A story can be reconstructed from others.
CD: Music and fashion: two art forms in continuous osmosis, until they complement each other. Name the album, band or song that will always be with you
LH: I've always loved pop and I listen to music all the time. My favourite song of the last 10 years?…. Robyn, Dancing on My Own and also With Every Heartbeat. I love Robyn … literally all her albums are beautiful.
CD: Do you like Italian Music?
LH: I really like Mahmoud right now. He is brilliant. And I've always been obsessed with Mina… and Ancora tu is maybe on of my all-time favourite songs.. both the Battisti Original and the Roisin Murphy Version.
CD: There is a lot of Peronism in fashion. Before, Diet Prada was born as an almost scientific project. But now everything seems like an investigation service.
LH: For me, everything that has to become a transaction is a little sad… we cannot can't live like this.
CD: Architecture & Fashion – Proportion, harmony, innovation. Two facets of inspiration divided by a thin, fleeting limit. When you create a collection do you also think about an architectural location?
LH: In the most abstract way. Let's say it is not a direct aspiration. What I do is always look at people on the street. People in an environment. But I can't say that I look at architecture as inspiration. I look at how a person is dressed in a bar, with the coat worn in a certain way….
CD: The phenomenon of clubbing and queer culture.
LH: Being gay, this has always been a part of my life. When you are gay the way to meet people is to go clubbing… and gay men like to dance anyway. In Germany there is a certain freedom of sexuality and nudity – maybe not everywhere, but I feel like it's less complicated than in some other countries. Maybe it's because Religion has less of an impact in everyday life. Our family used to spend the summer holidays at a place near the north sea, very cold but very beautiful, and on the beaches you would have a lot of people in the nude. When I told this to a friend in college in England he was completely shocked, for him that was unthinkable. Sometimes nudity is just nudity. And nothing else. There doesn't always have to be something behind it.
CD: How important is the knowledge of the history of costume for a designer? That is, does history teach or does the imaginary and the world around us inspire us and give us strength?
LH: Let's say that I am aware of the history of fashion. But for me it's not really an aspiring force because it's in the past. I honestly don't care about the past. I don't want to look back, just forward. Fashion is seeing what we will do tomorrow. Yesterday has already passed. For example, I love Cardin… but this does not mean that I'd make a collection inspired by Cardin. I prefer to look forward because life is ahead.
CD: The French Enlightenment is the triumph of the intellect, the German Romanticism that of the heart. Where do you place yourself? Or maybe you are more of the idea of a self-made mane?
LH: I just have the impression that everything is possible.
CD: Garments play a fundamental role in film since the main task is to express the essence of the character. How important is film to you? Which cinema inspires you, name a film that is special to you.
LH: The films I like most of all are Almodovar's. Almodovar has always been a huge inspiration for me. He creates a world and in that world, even if things seem absurd or unthinkable, when you watch the film you have the impression that everything is normal. Almodovar has this incredible talent for making out-of-the -ordinary things come across as completely normal, and to me that is so beautiful. I also love the sense of eroticism he has. Sometimes it's very raw but it's always so human and beautiful. Do you know the movie Law of Desire? The scene I love the most of all is Carmen Maura's scene where she's walking in the streets of Madrid at night , and it is so hot and there's the guy with a water pump cleaning the streets… for me it's of infinite beauty. It is so sexy.
CD: What's future of fashion?
Lutz: I can already say that I agree with Dries. It is a very difficult question. I don't know what the future of fashion is, the only thing I know is that there is a future. Fashion can never be absent. There is a future and this already means a lot.