Superheroes, somersaults, and pirouettes: Creative Director Cadwallader teamed up with an incredible production team for Mugler's Spring 2021 see-now-buy-now collection
Text by: Josephine Giachero
The mind-blowing short-film directed by Torso Solutions for Mugler's see-now-buy-now S21 collection started with a still starring fashion designer Casey Cadwallader. Supermodel Bella Hadid — or at least, her body double — was grabbed on the hip by Cadwallader and thrown into the air against the pitch-black set design, landing on stage seconds after. Following her superhero moment, the model strutted backward wearing a sheer top and jeans as if in an action movie.
For a long time, Bella Hadid has been a Mugler muse. Apart from opening and closing the luxury house's fashion shows, the part-Palestinian model is almost always seen dressed in vintage and custom Mugler ensembles. Kembra Pfahler, Alek Wek, and Dominique Jackson were also morphed into superhumans using CGI (computer generated imagery).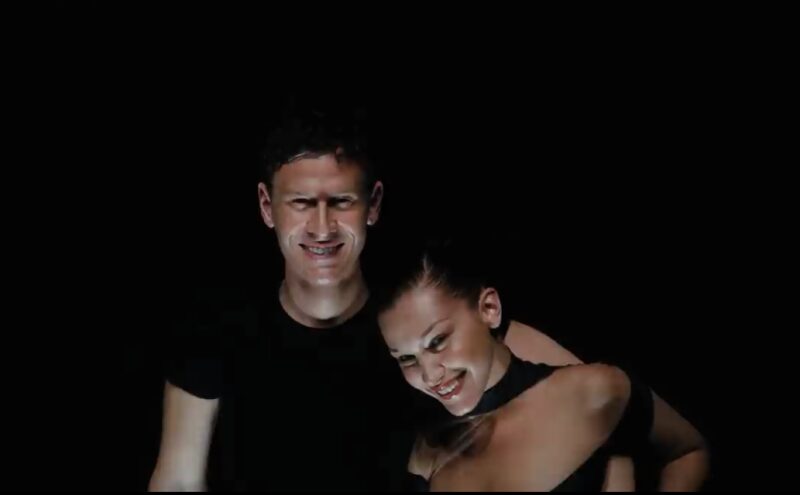 The choreography, set to the beat of high-octane music by Total Free Fall — with special effects including rewind walks- was spectacular. Thousands of Instagram users were left in awe after the nine-minute film's release on the Mugler social media platforms yesterday.
MUGLER Spring Summer 2021 Part 02 Film
So far, American designer Casey Cadwallader has captured the transformative spirit of founder Thierry Mugler, embracing a modern, disruptive approach to fashion. While integrating the house codes and adding more sportswear, Cadwallader's modern Mugler still revolves around shaping and sculpting the body to perfection, transforming women from goddesses to real-life Venuses, or at times even into highly-athletic bombshell superheroes. "The idea of shape-wear is built into these garments; there is a lot of attention on fabric technology," Cadwallader said to Vogue.
In the house of Mugler, all transformations are possible, and digital technology and life streamed presentations have allowed all amazing scenarios to grace our screens. The show also featured curvy models, making the house a relevant fashion player in terms of inclusivity and acceptance yet again. "For me, all bodies need to be designed for, not just skinny bodies, although, even skinny bodies sometimes have a bigger butt or boobs and… the clothes help you out with that instead of making you feel bad for having them. I'm celebrating different body shapes," the designer continued in his interview.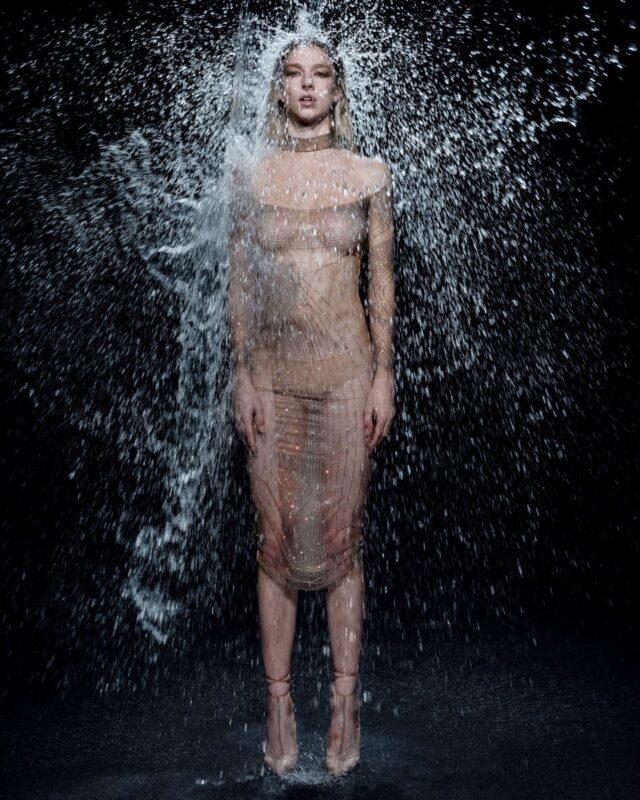 There were denim jumpsuits, power shoulders, and lots of cleavage from body-con sparkly sheer dresses and catsuits paired with over-the-knee boots. Cadwallader's clothing is also praised, from a streamlined blazer inspired by one Thierry Mugler designed for David Bowie in the early 1990s to all those almost naked dresses and bodysuits made with a nylon tulle the designer dubbed "bulletproof."
The house just shifted to a see-now-buy-now model: Dua Lipa already got her hands on intergalactic crystal catsuit from the collection, and it's all available to buy right now.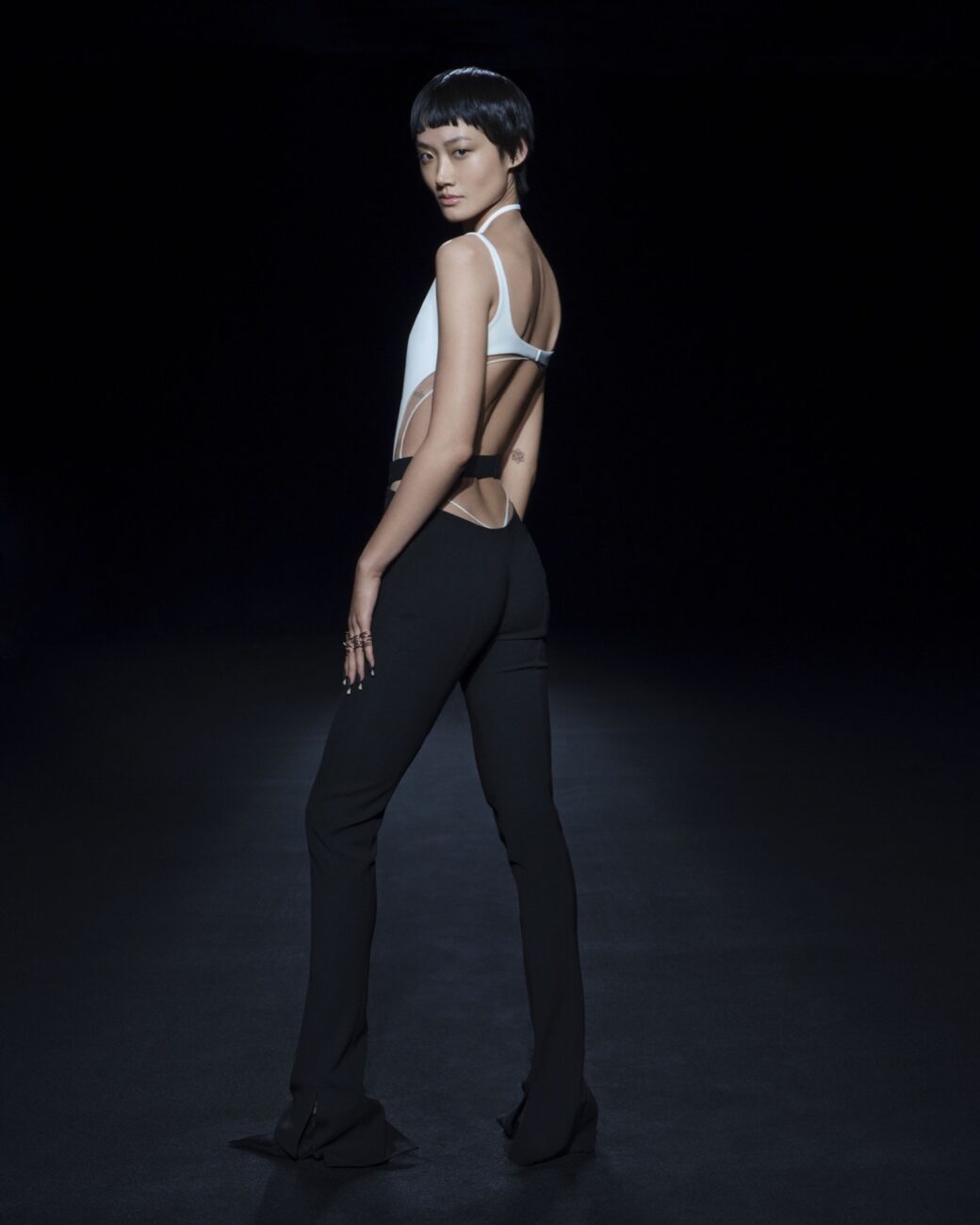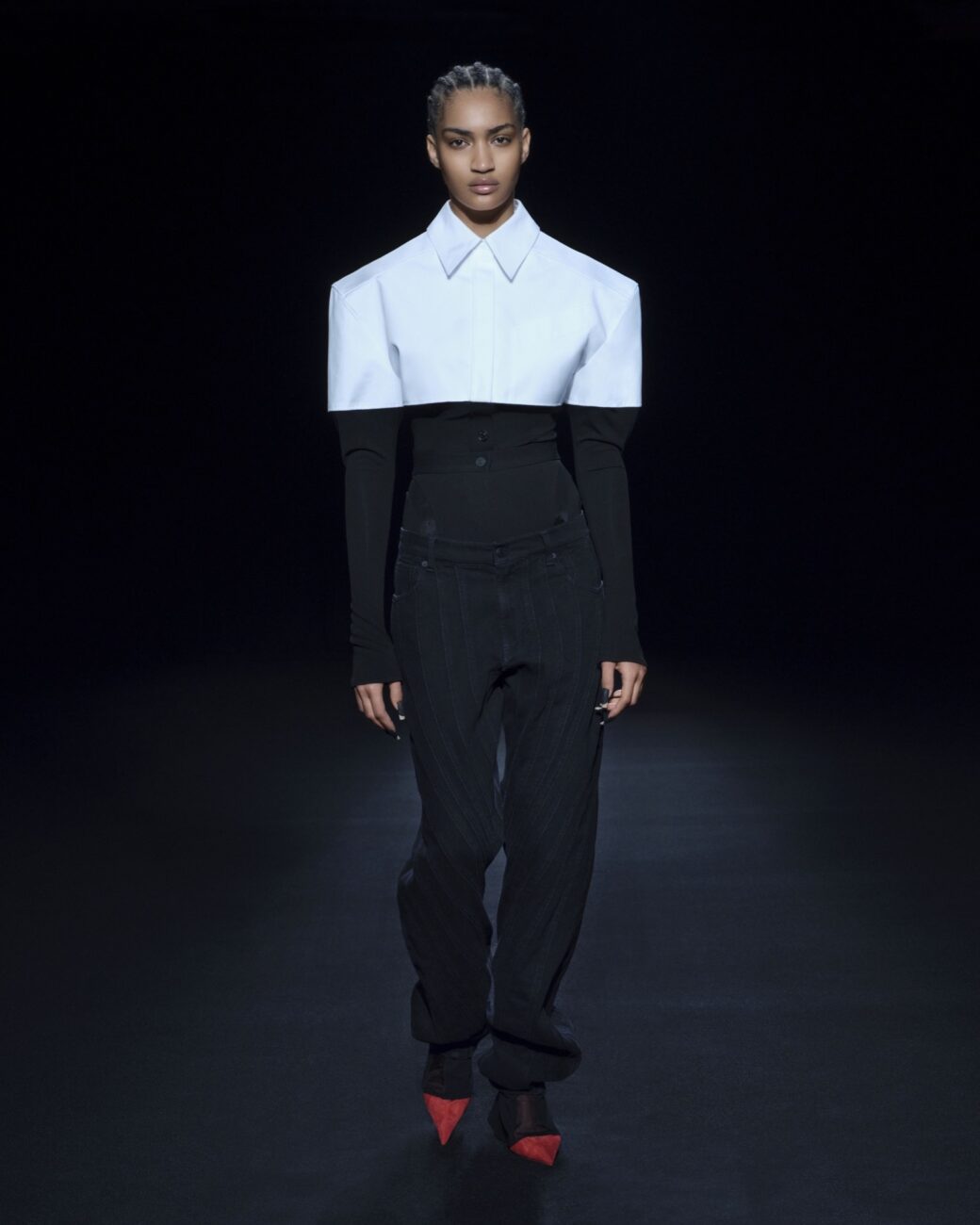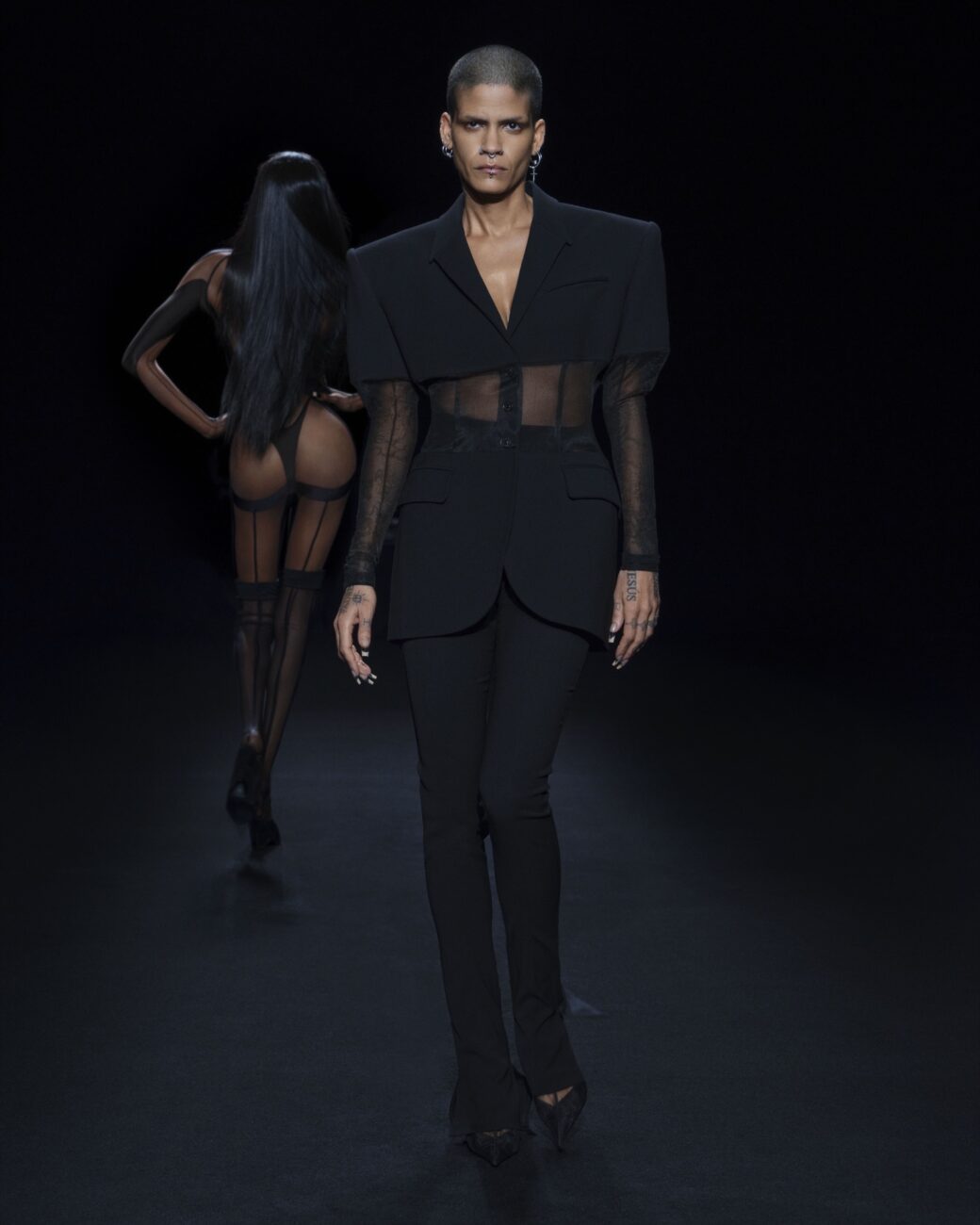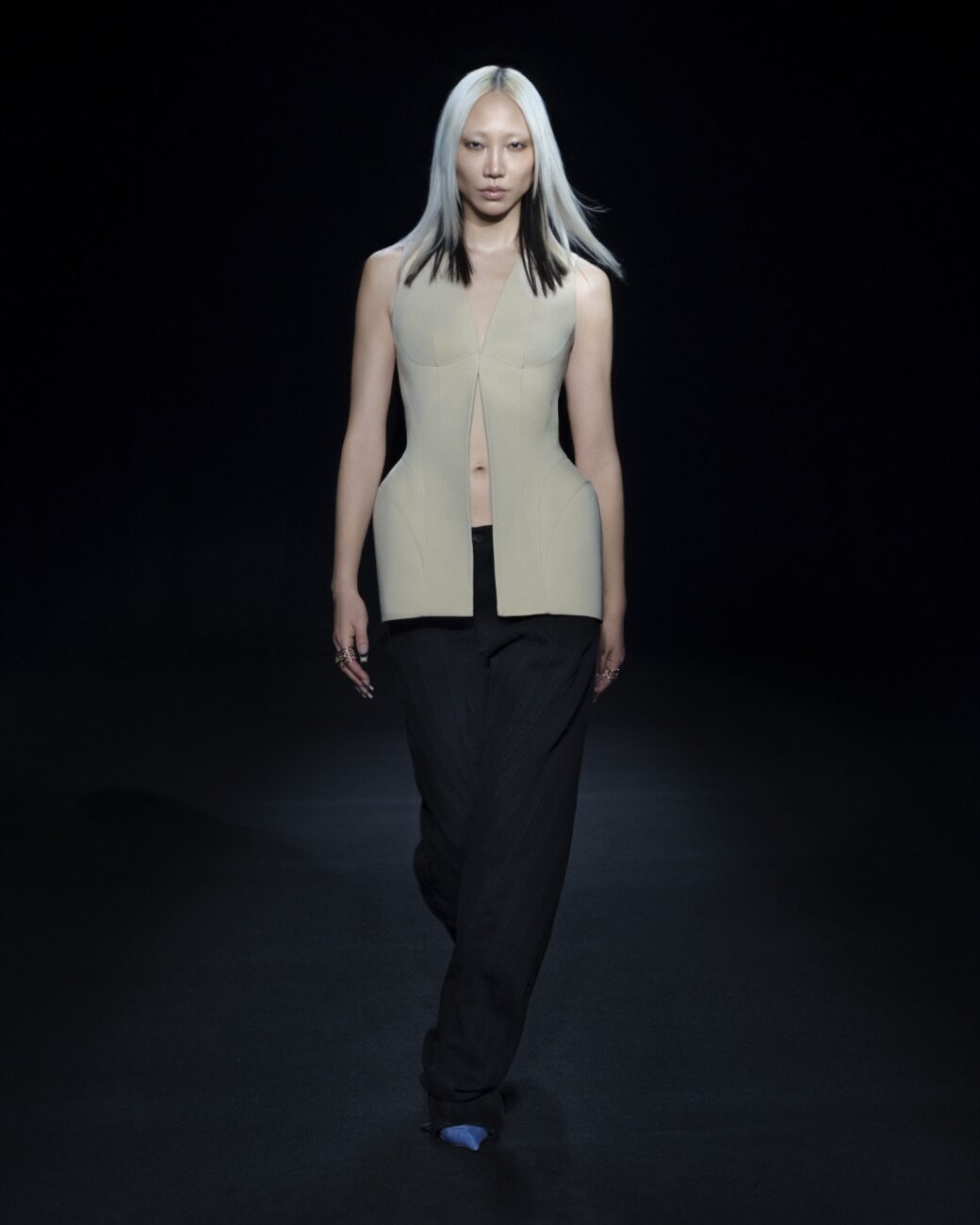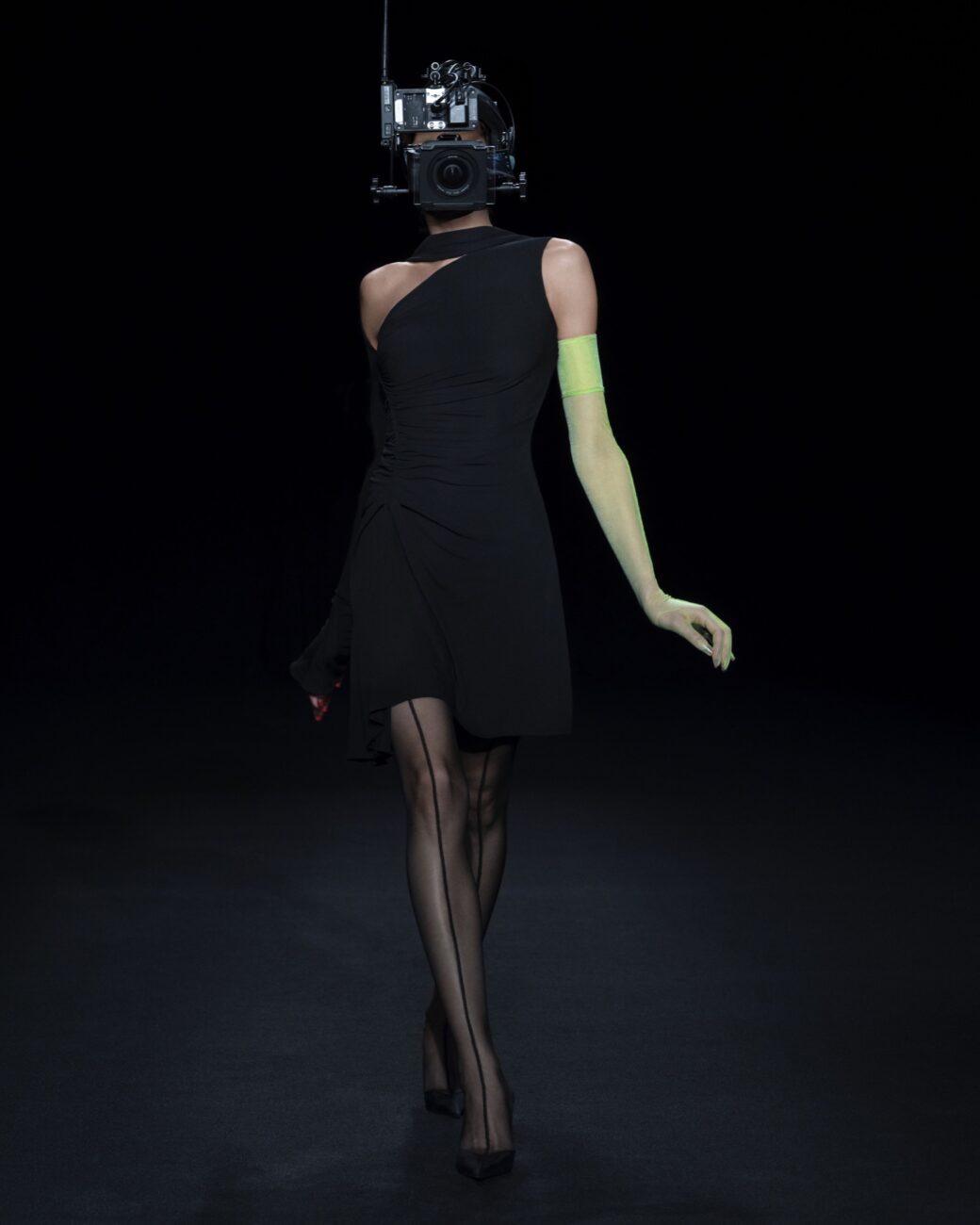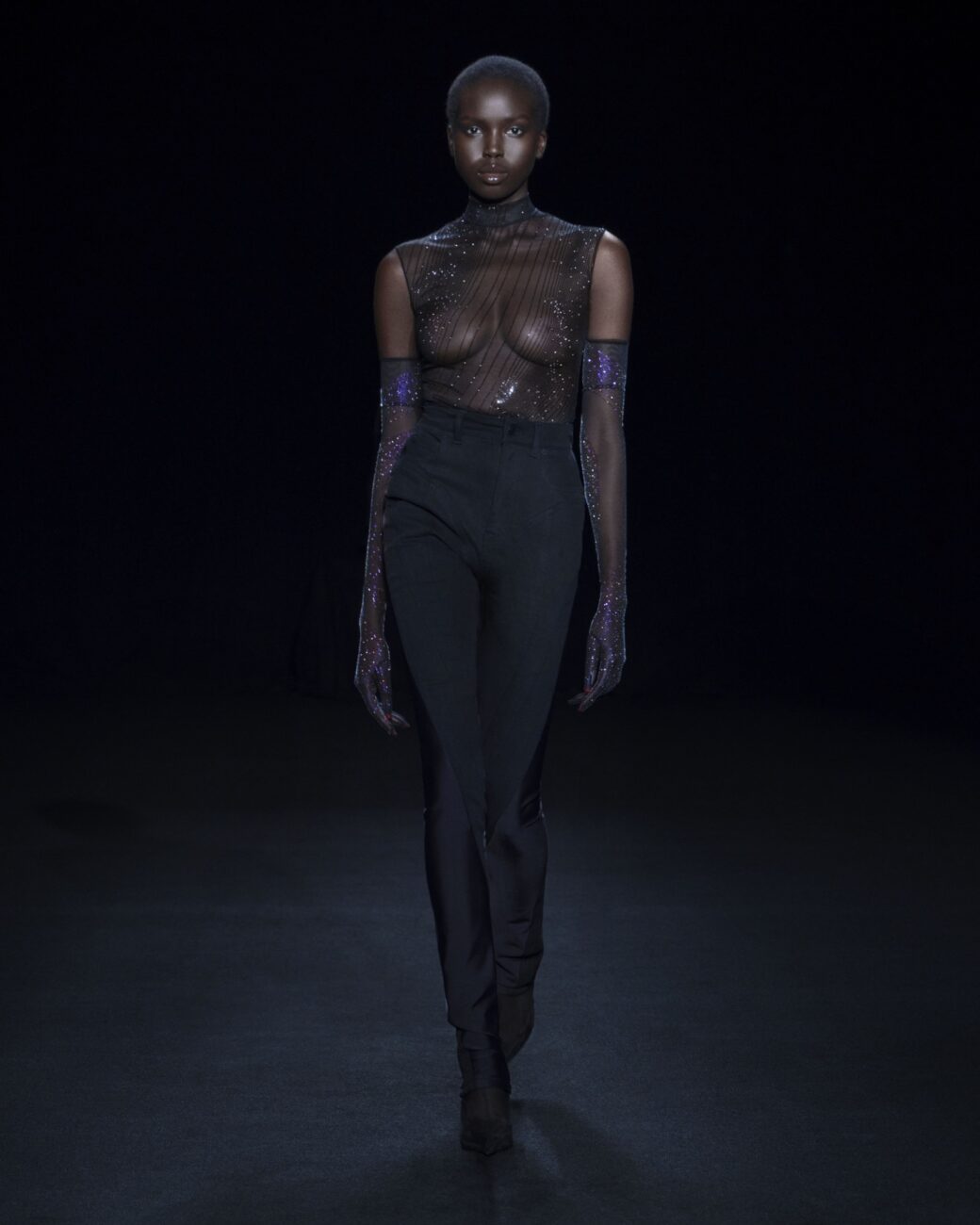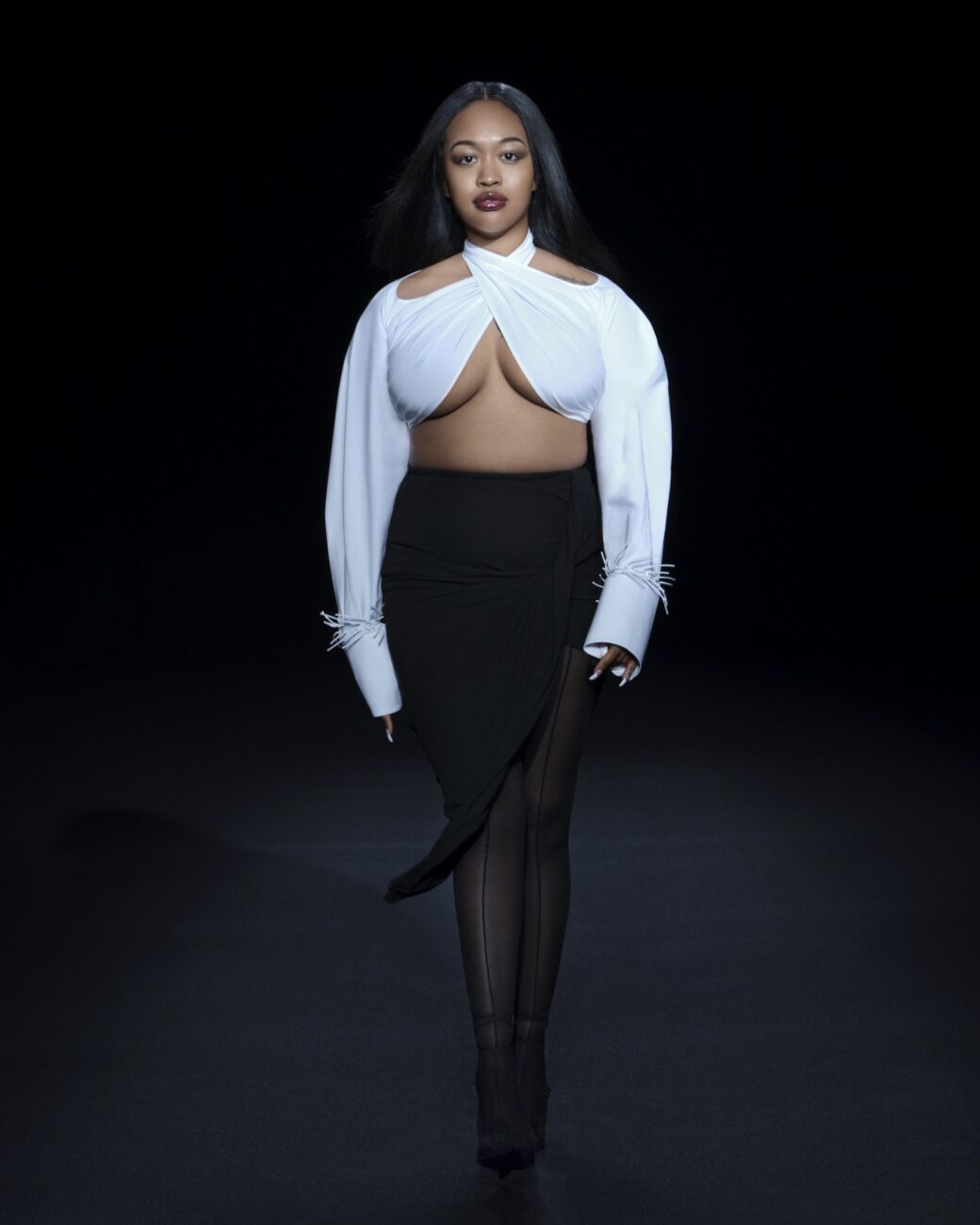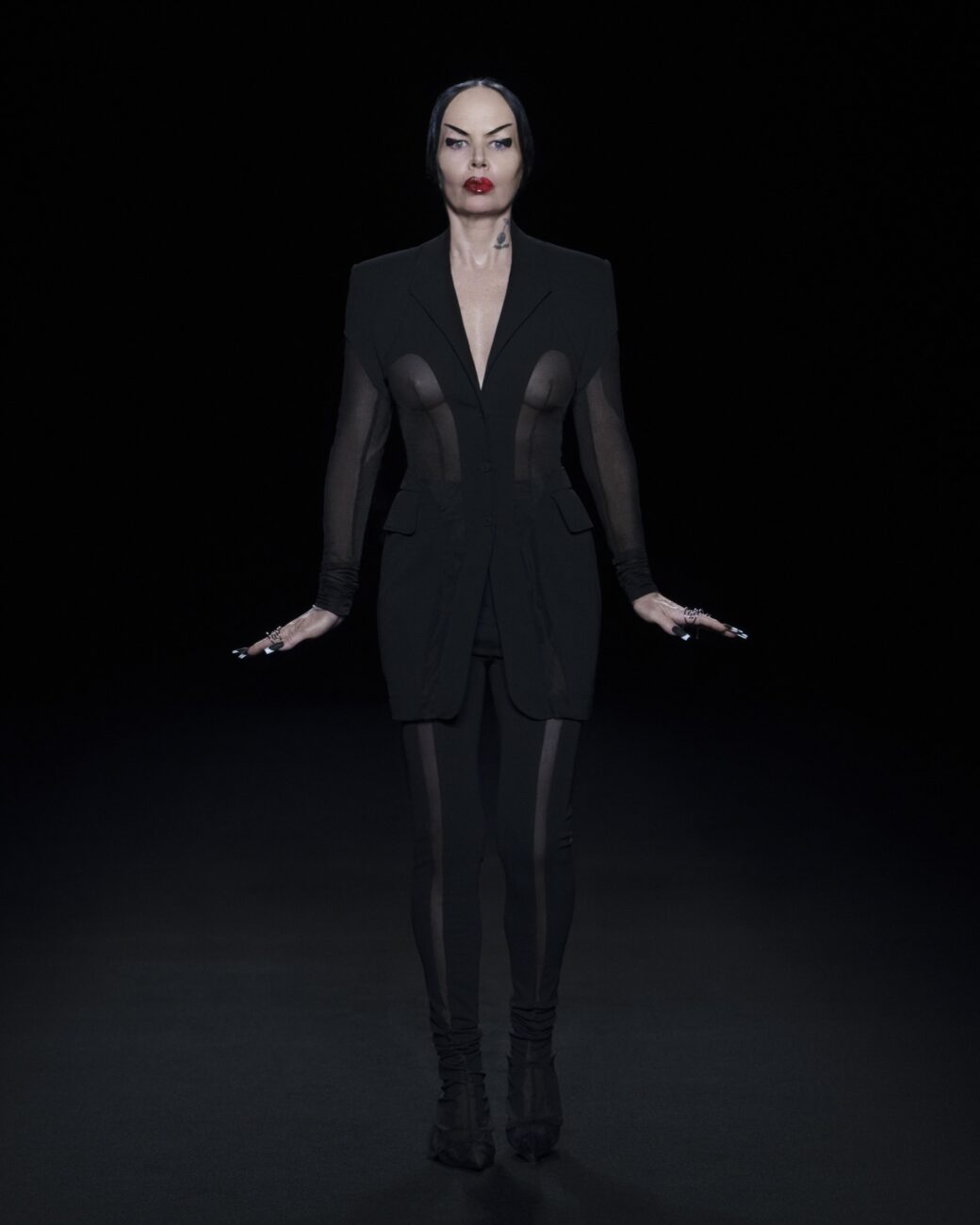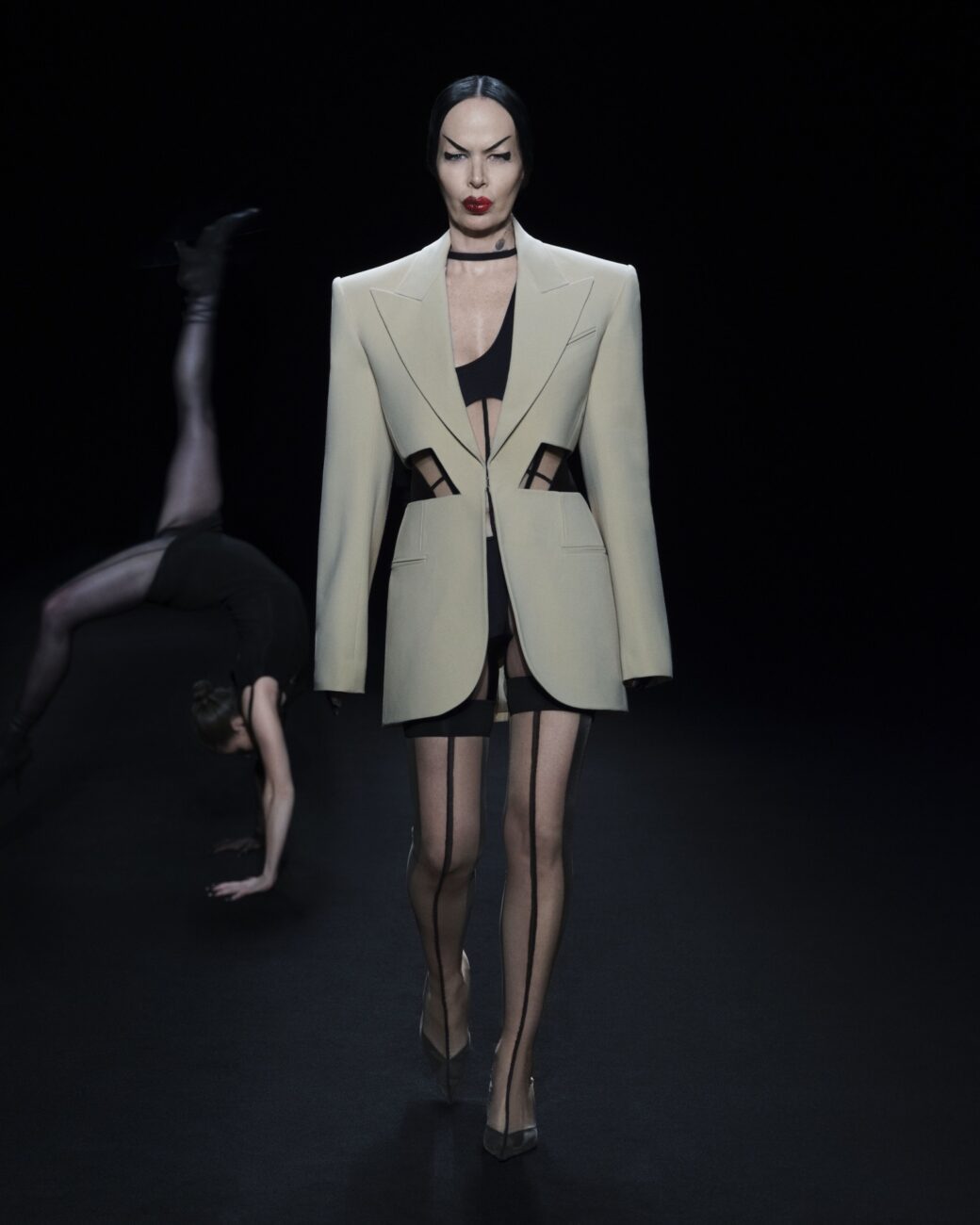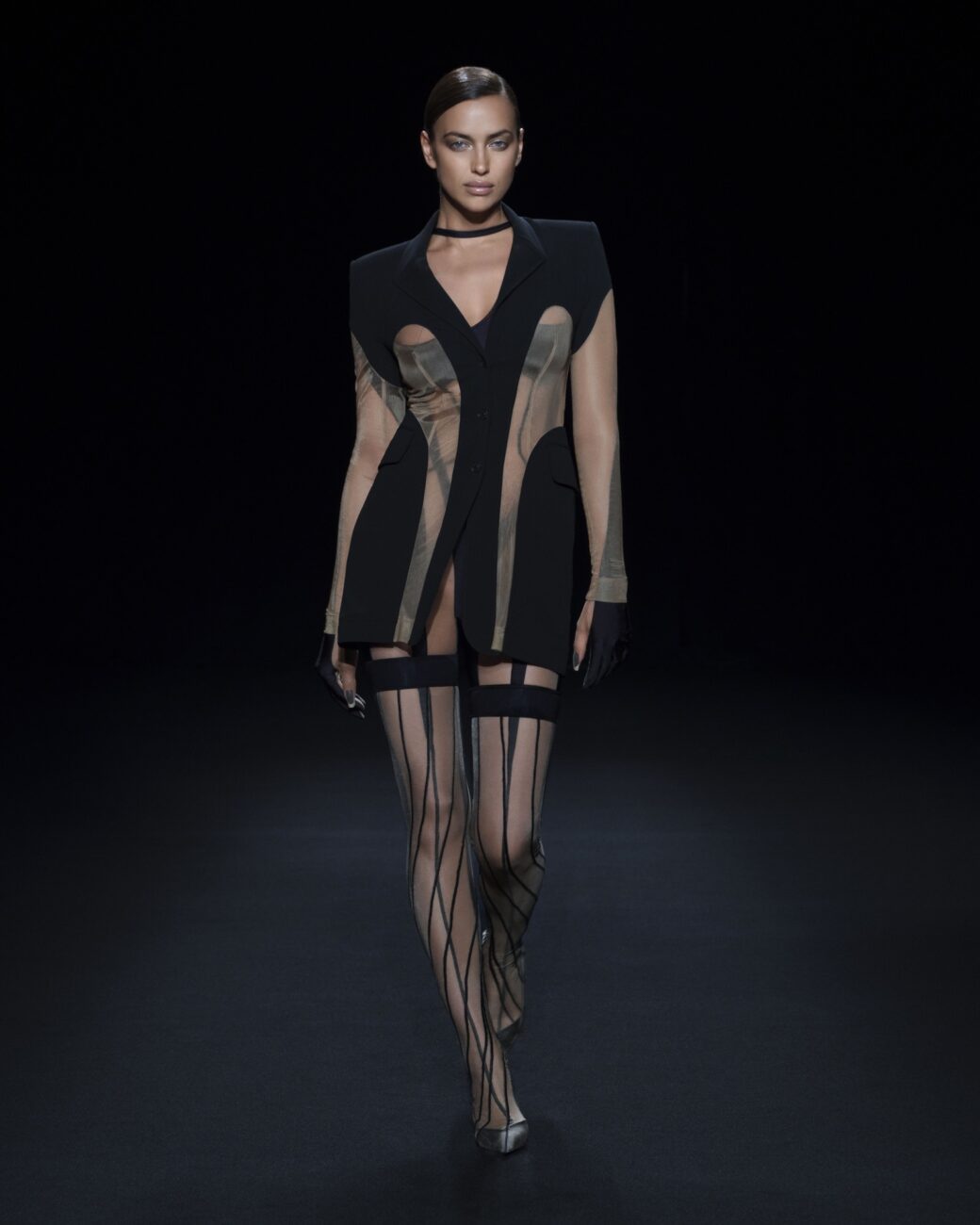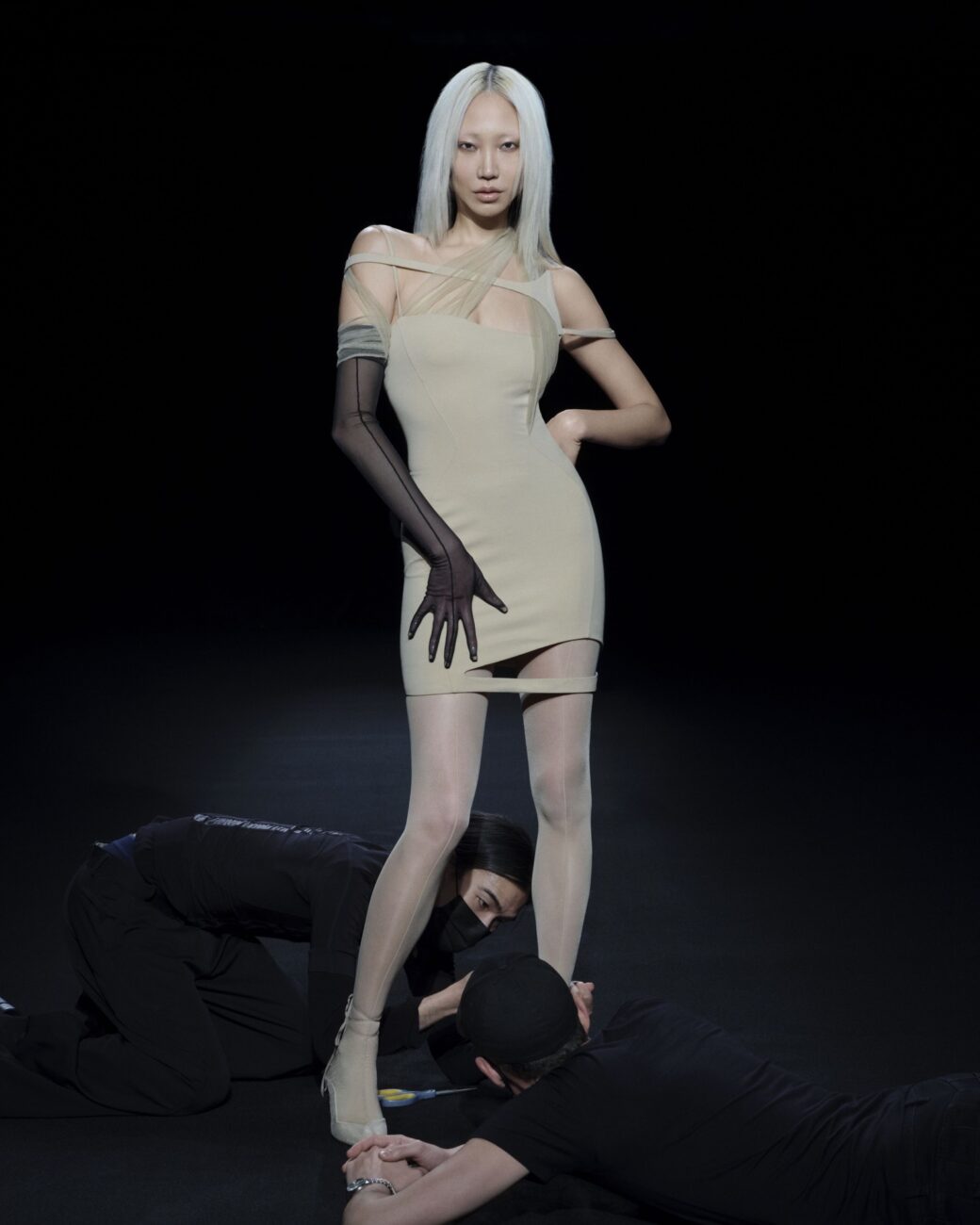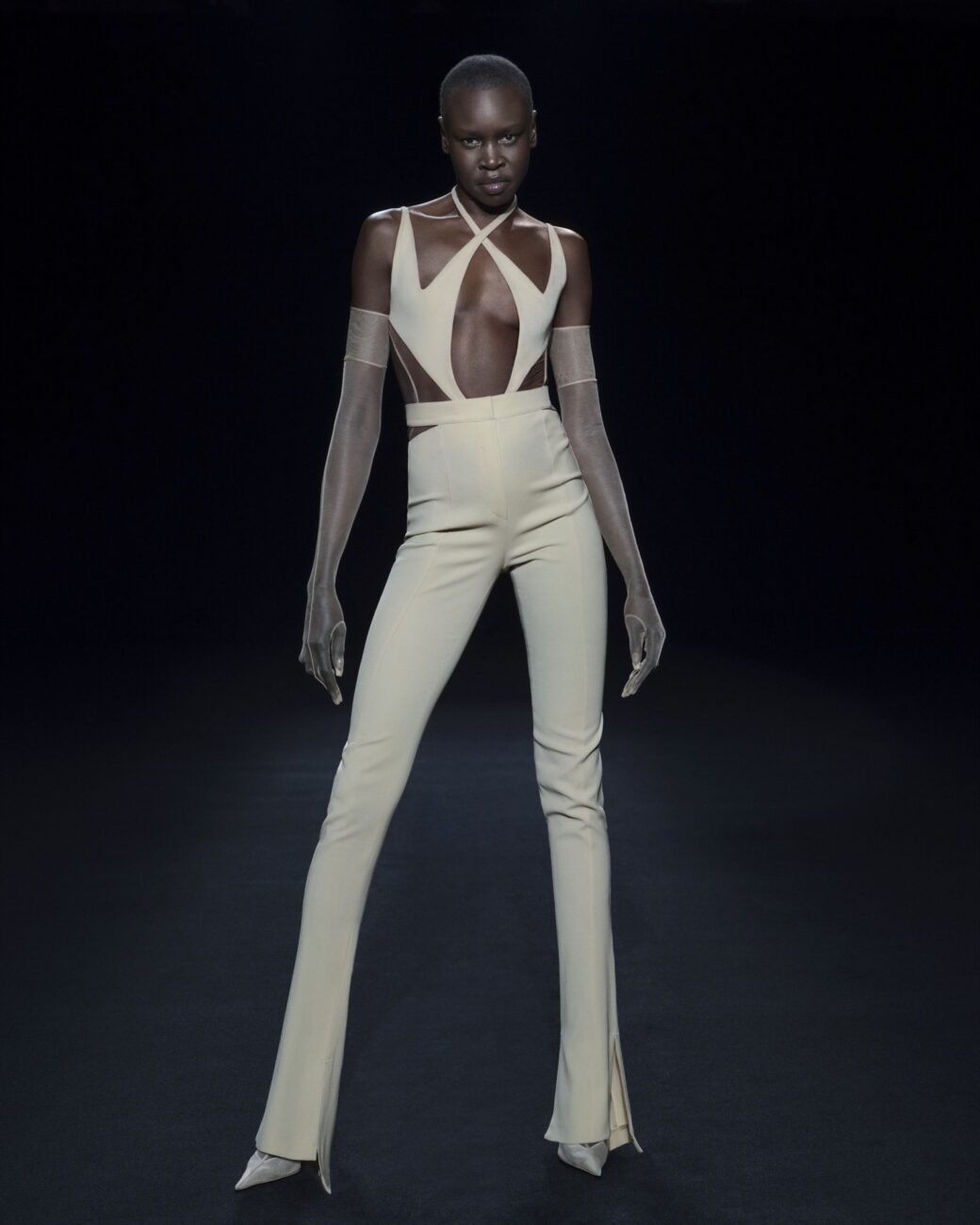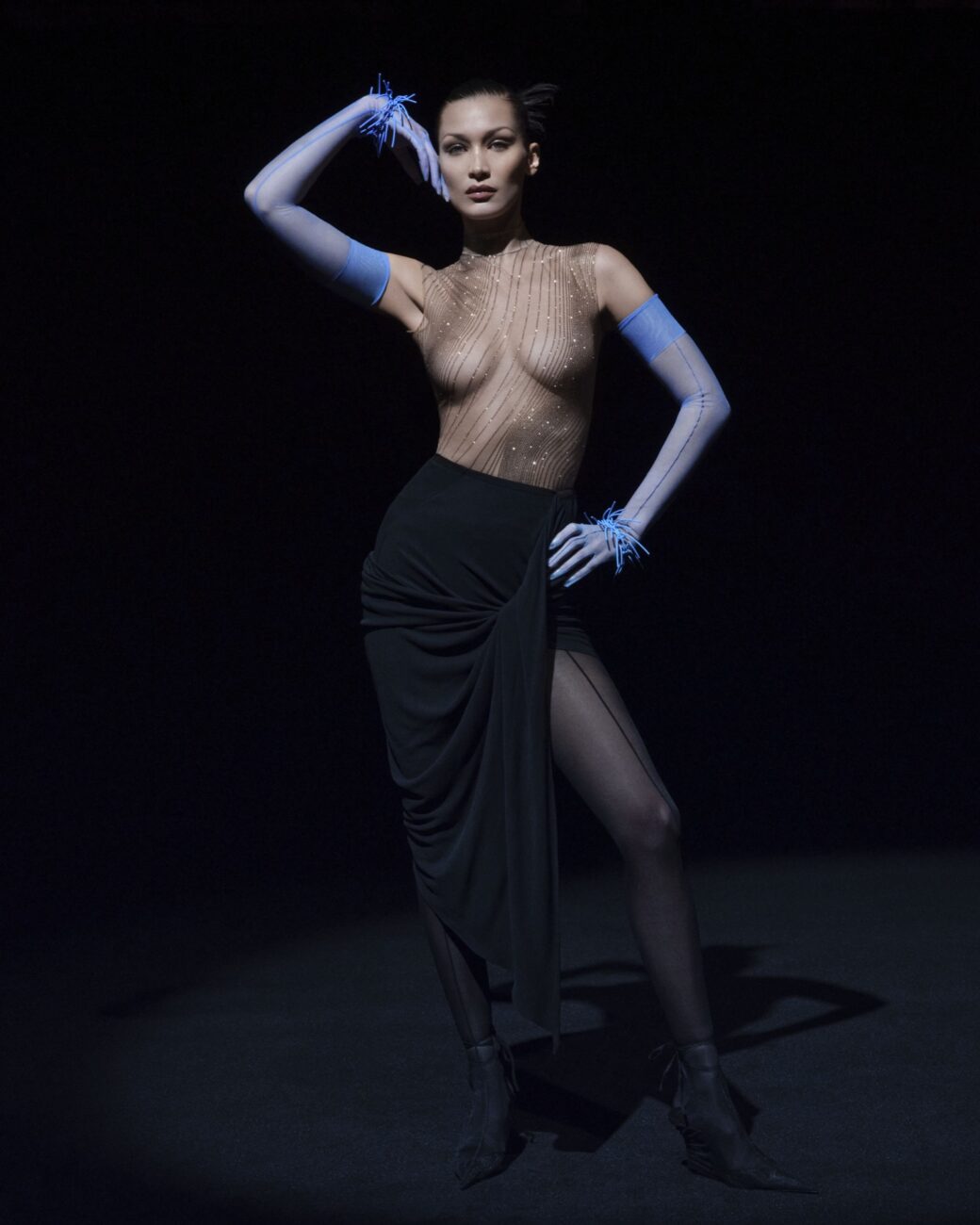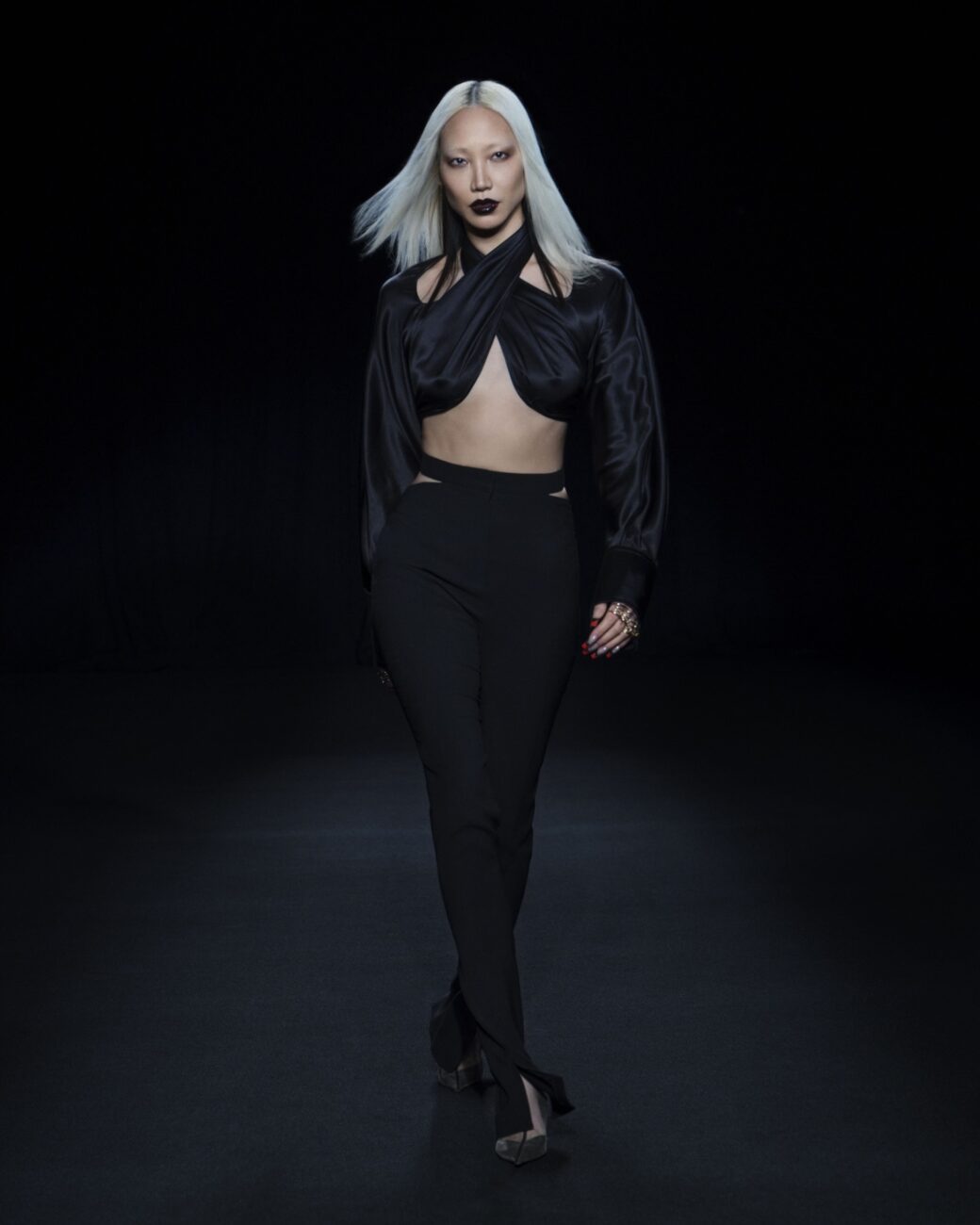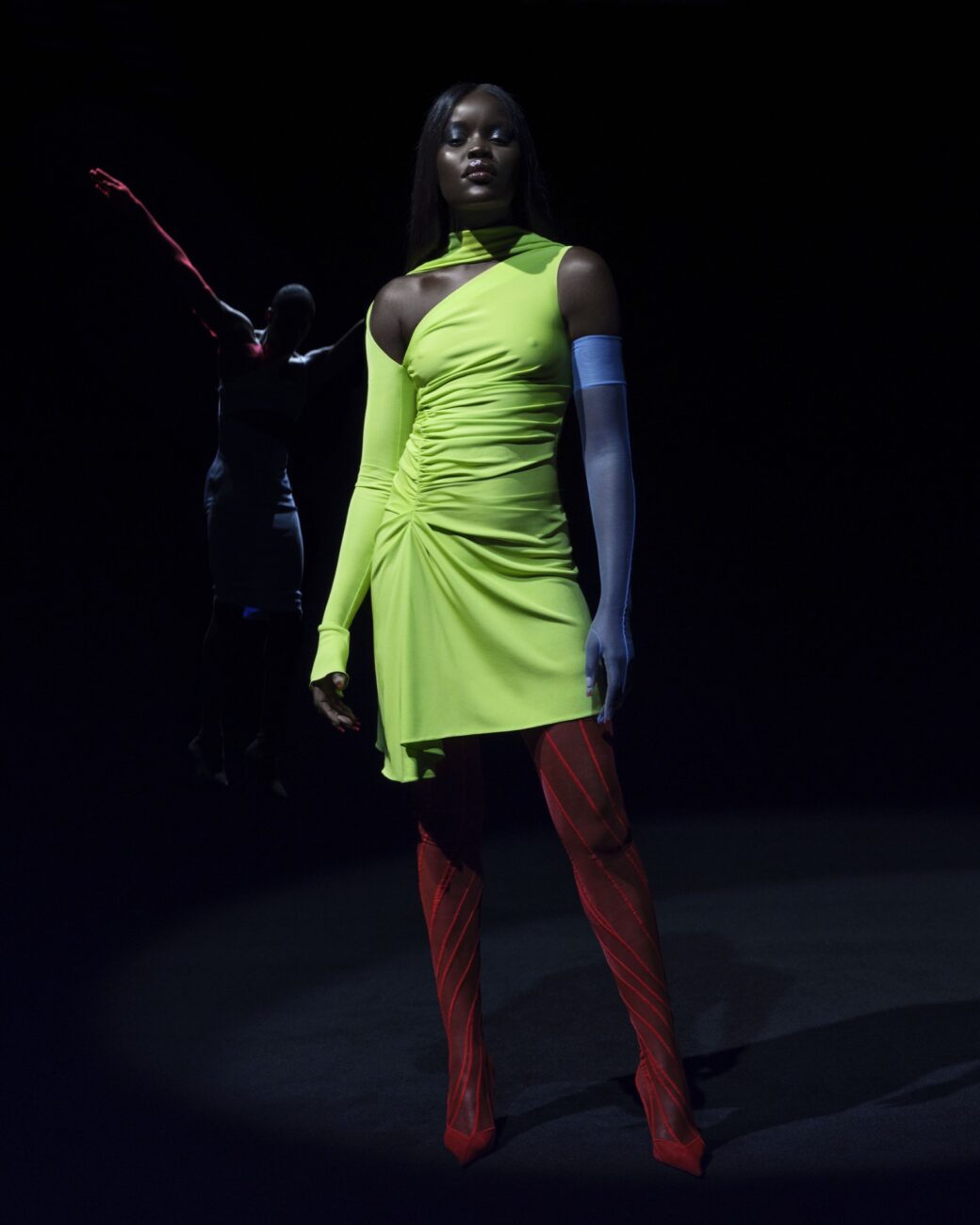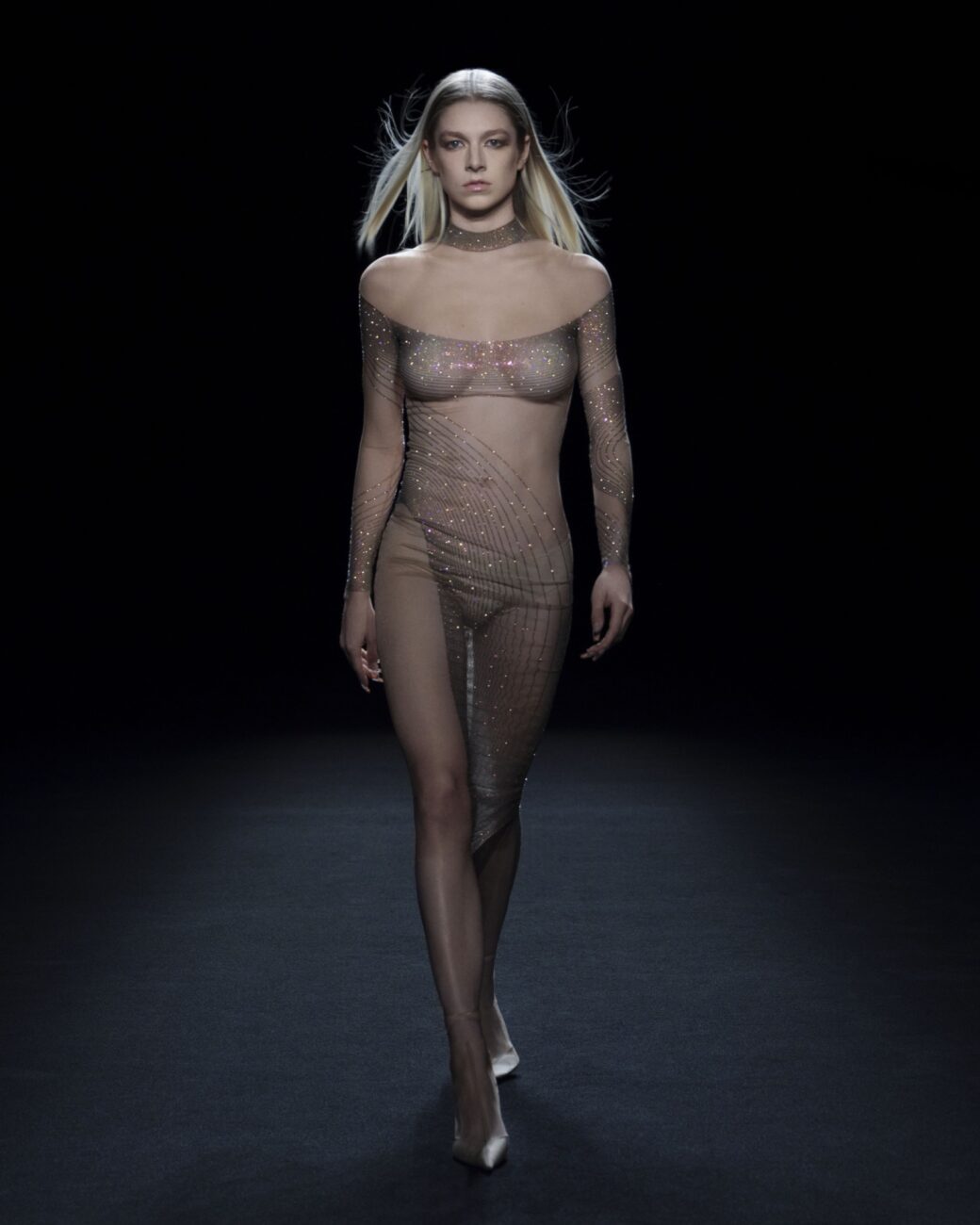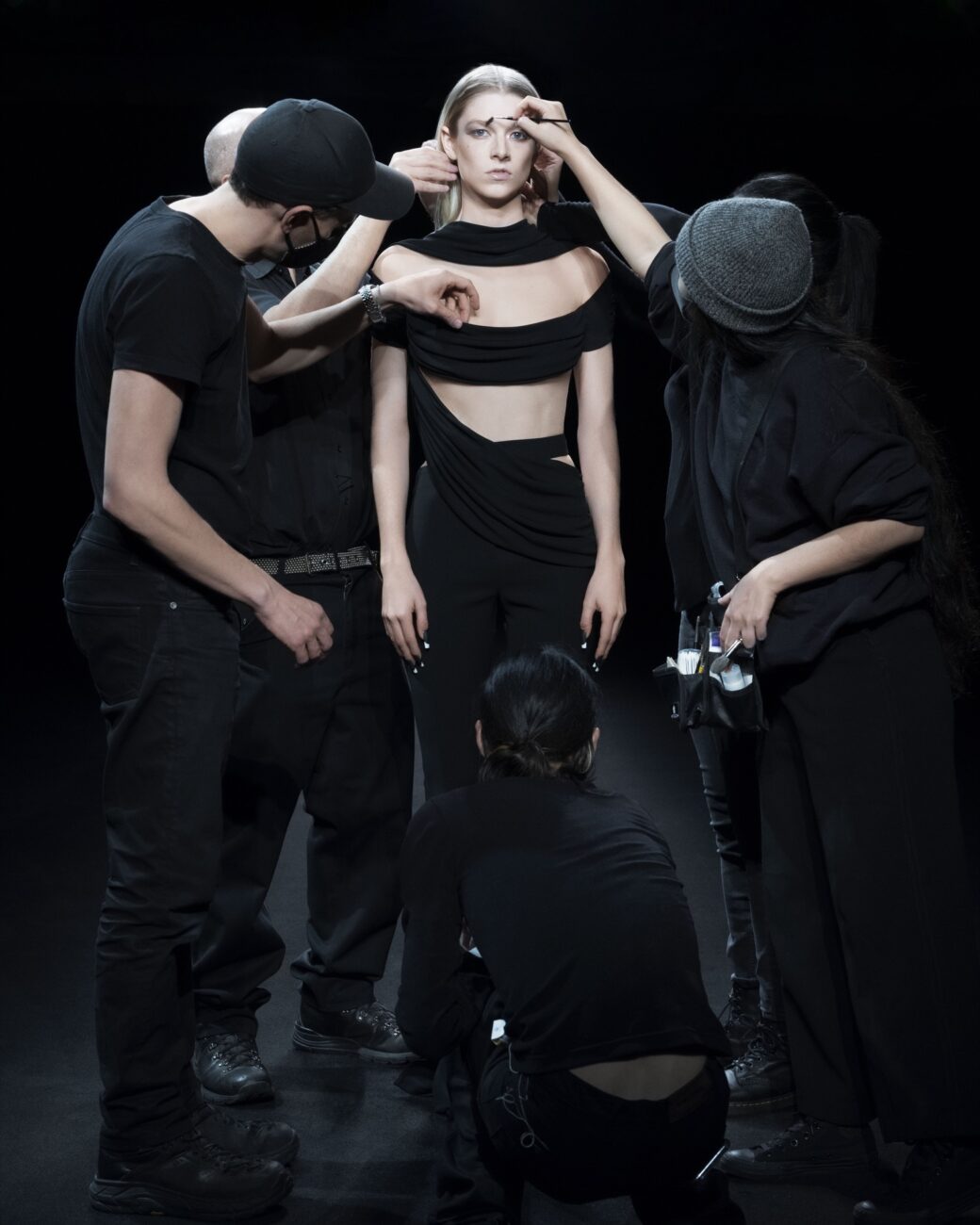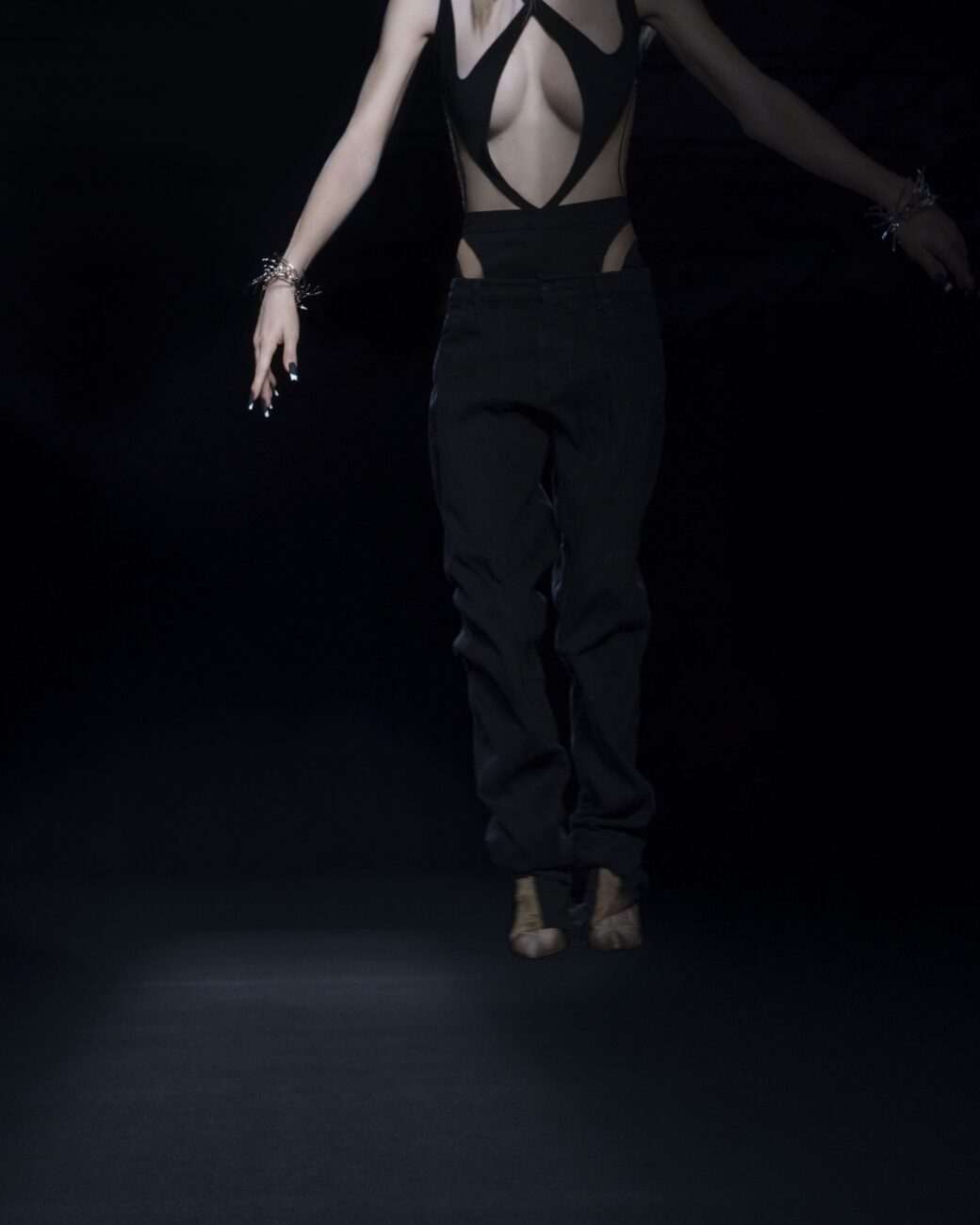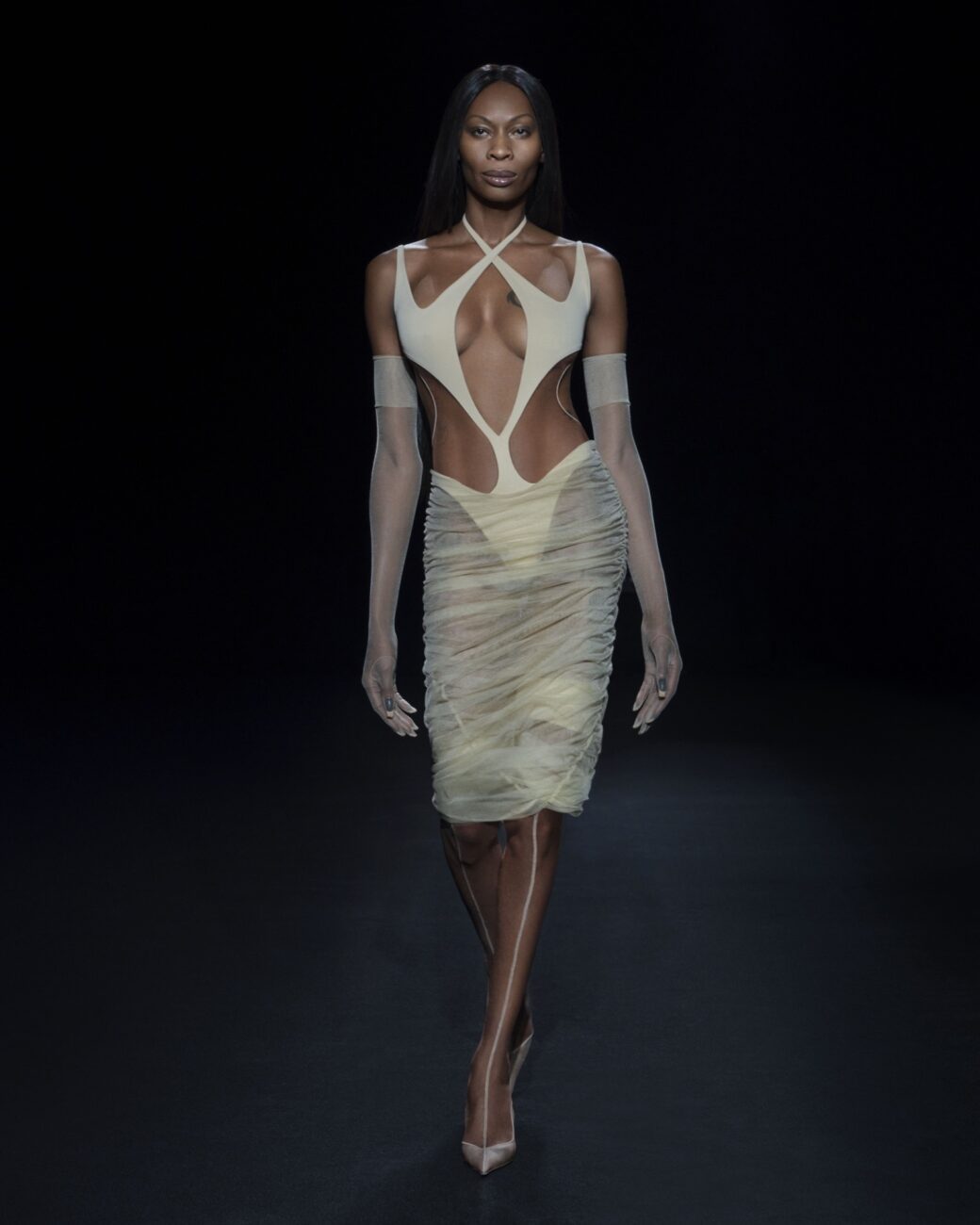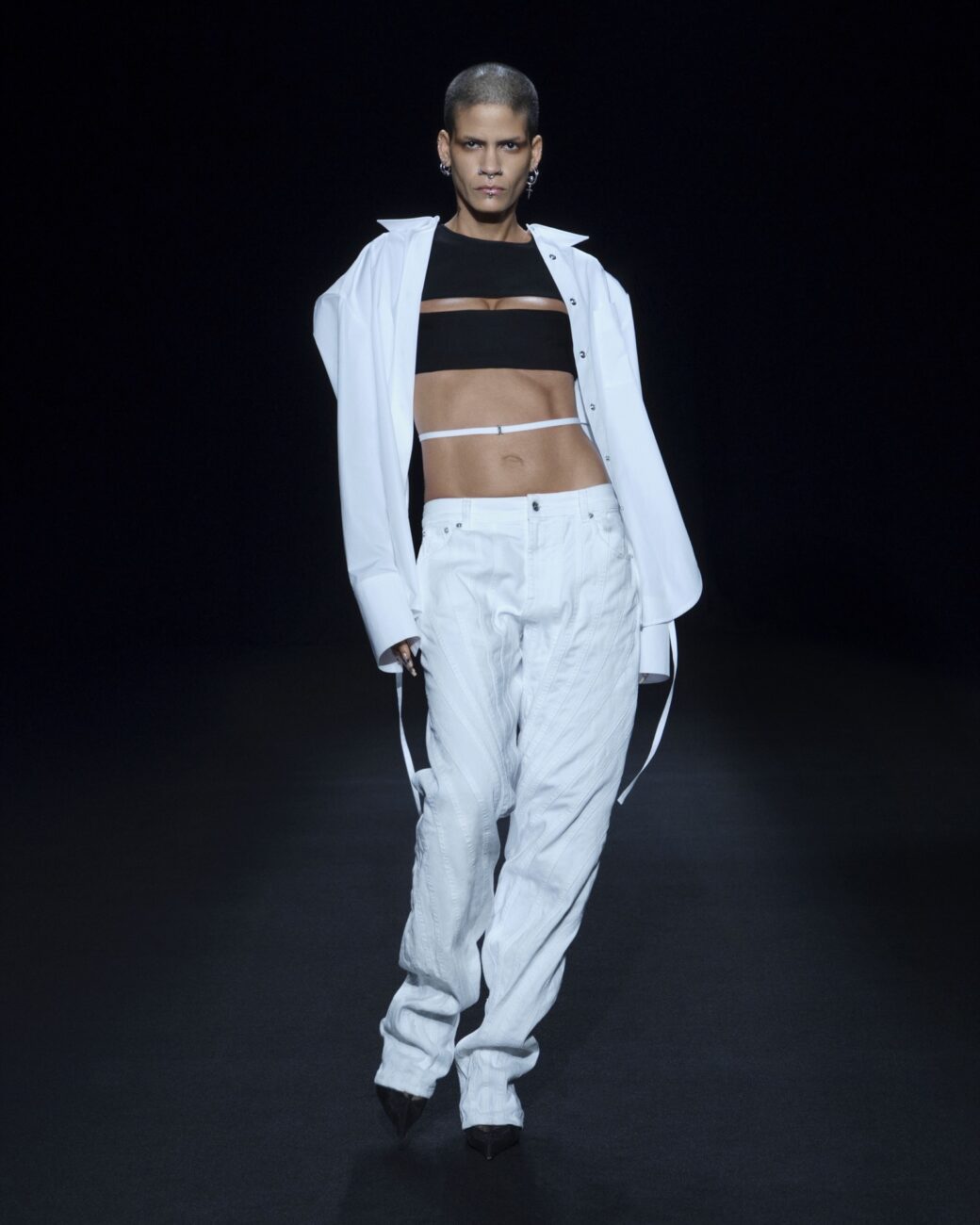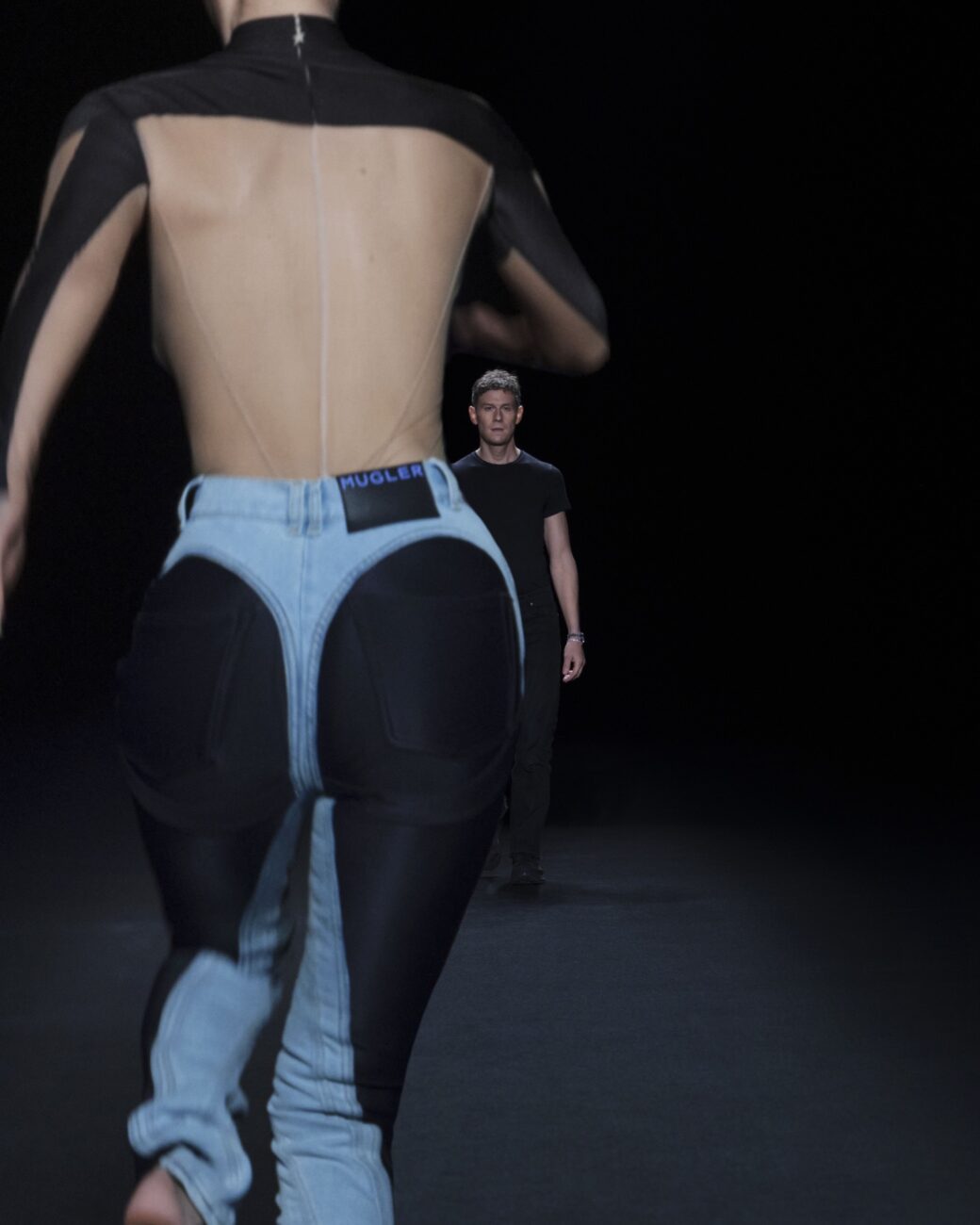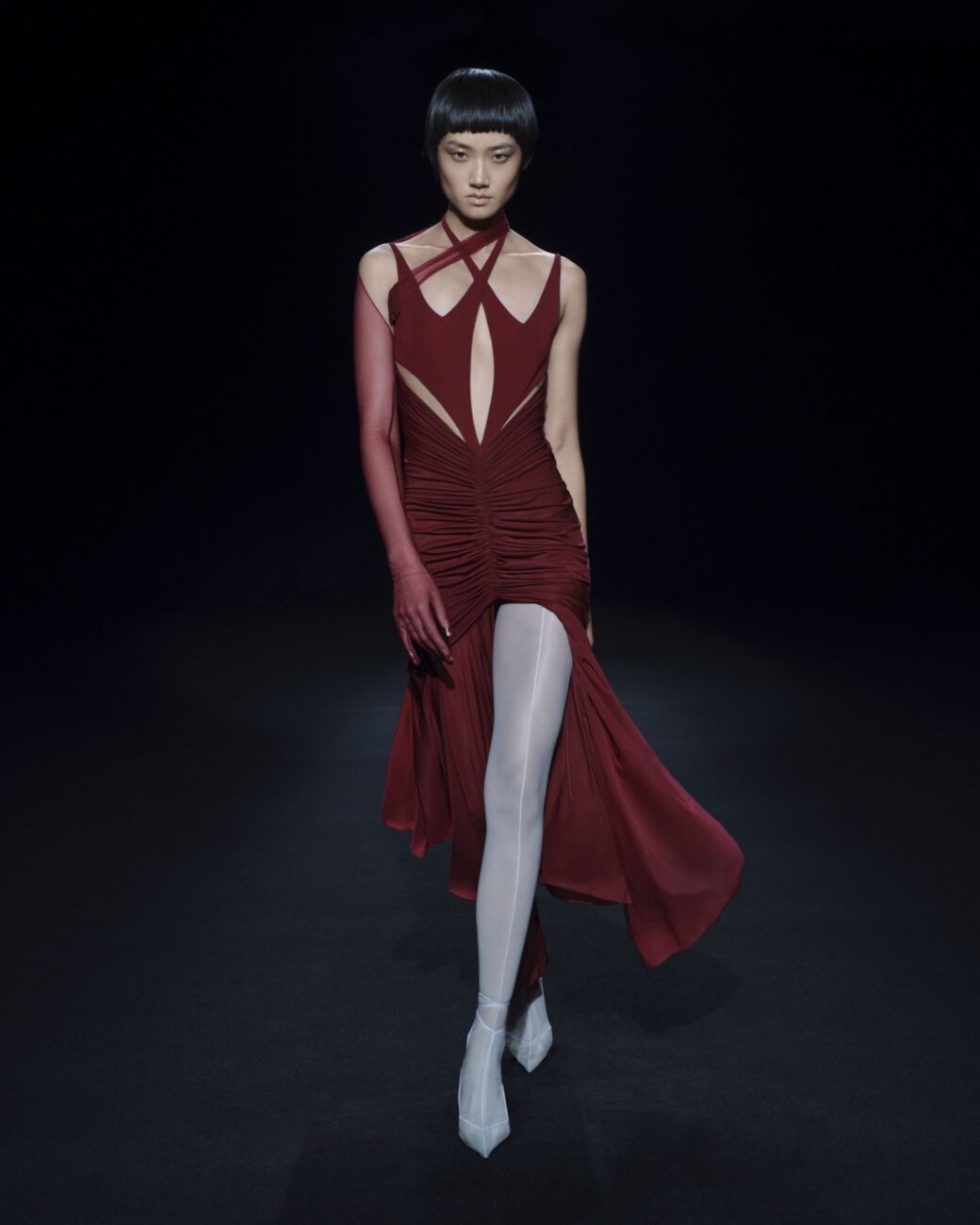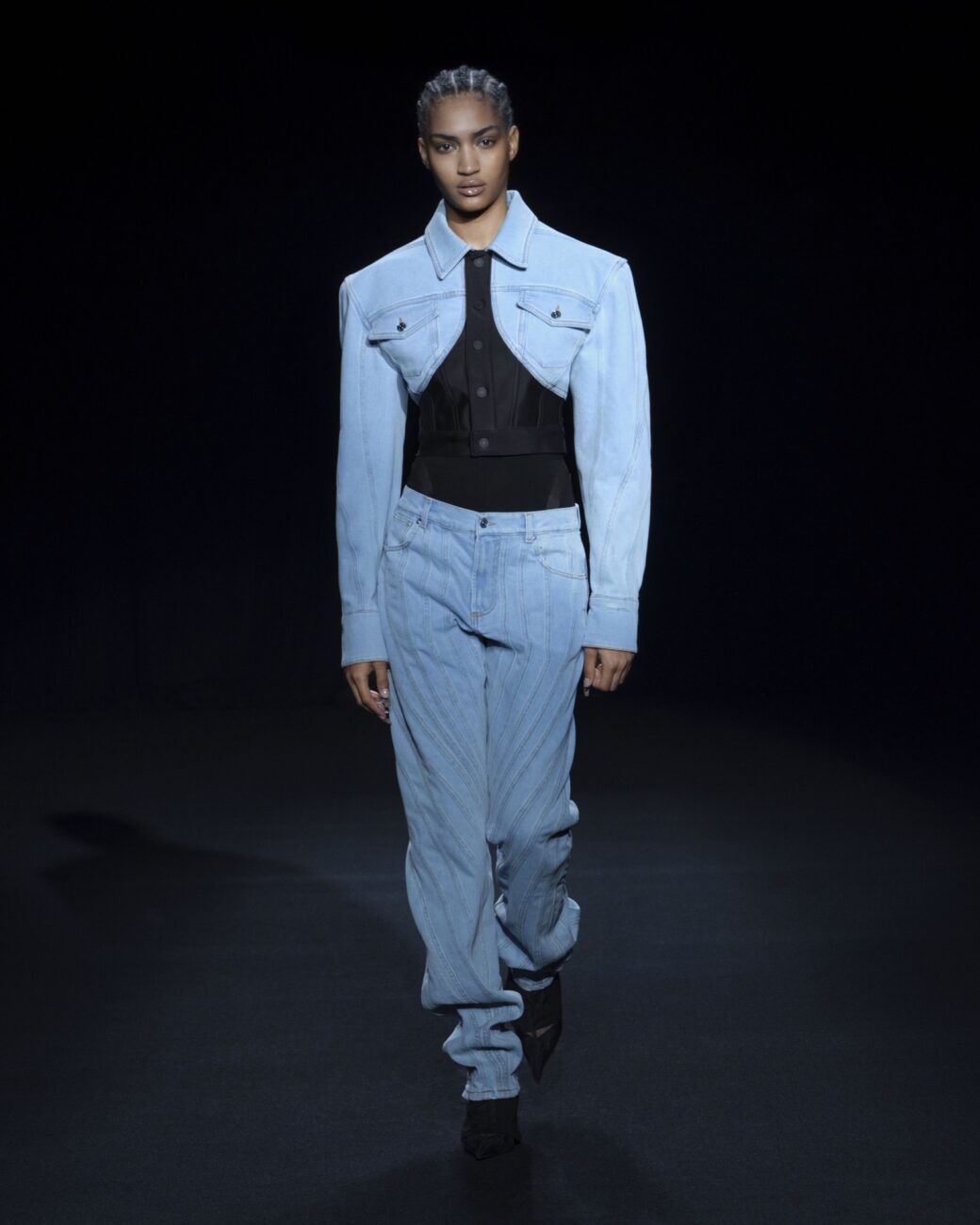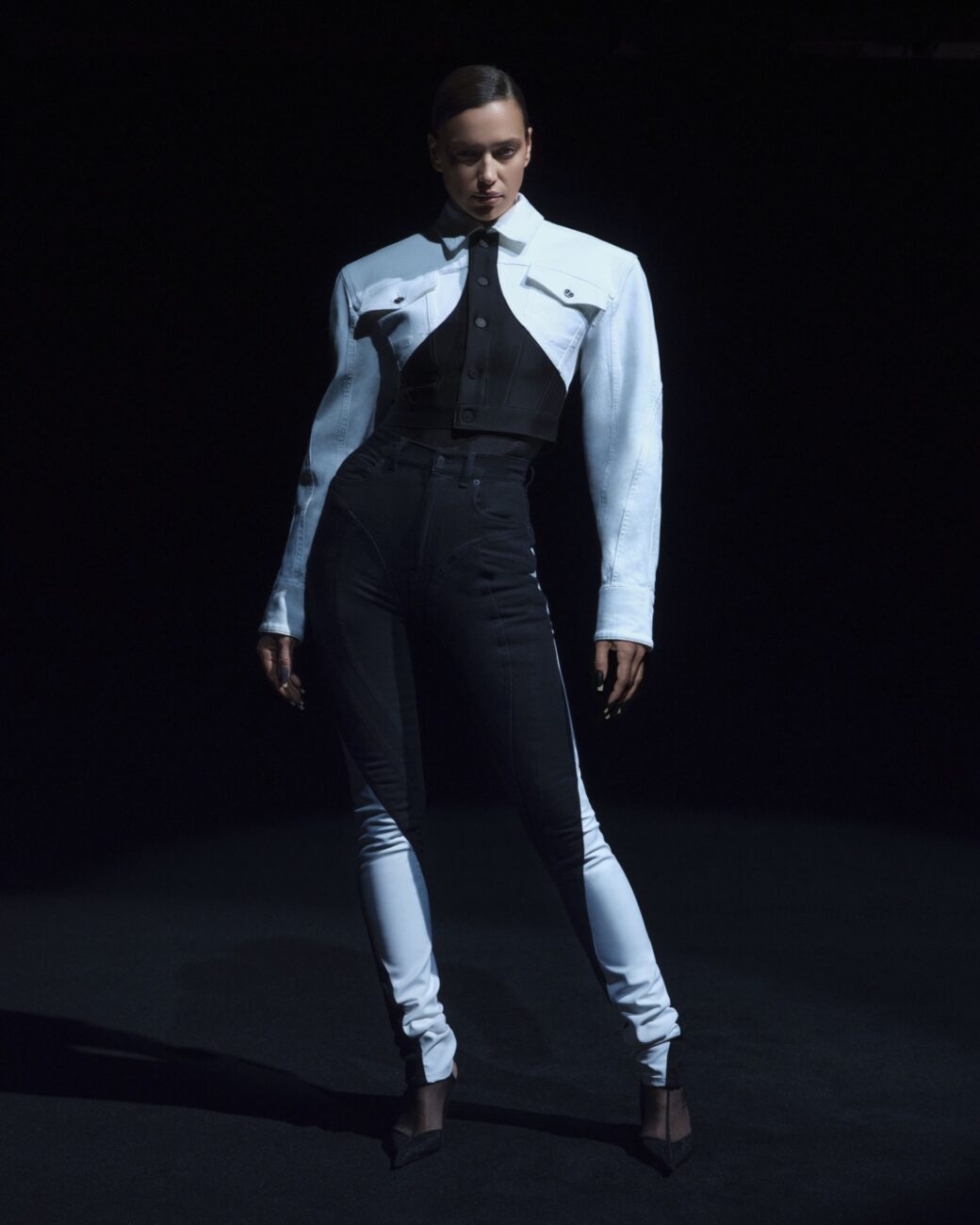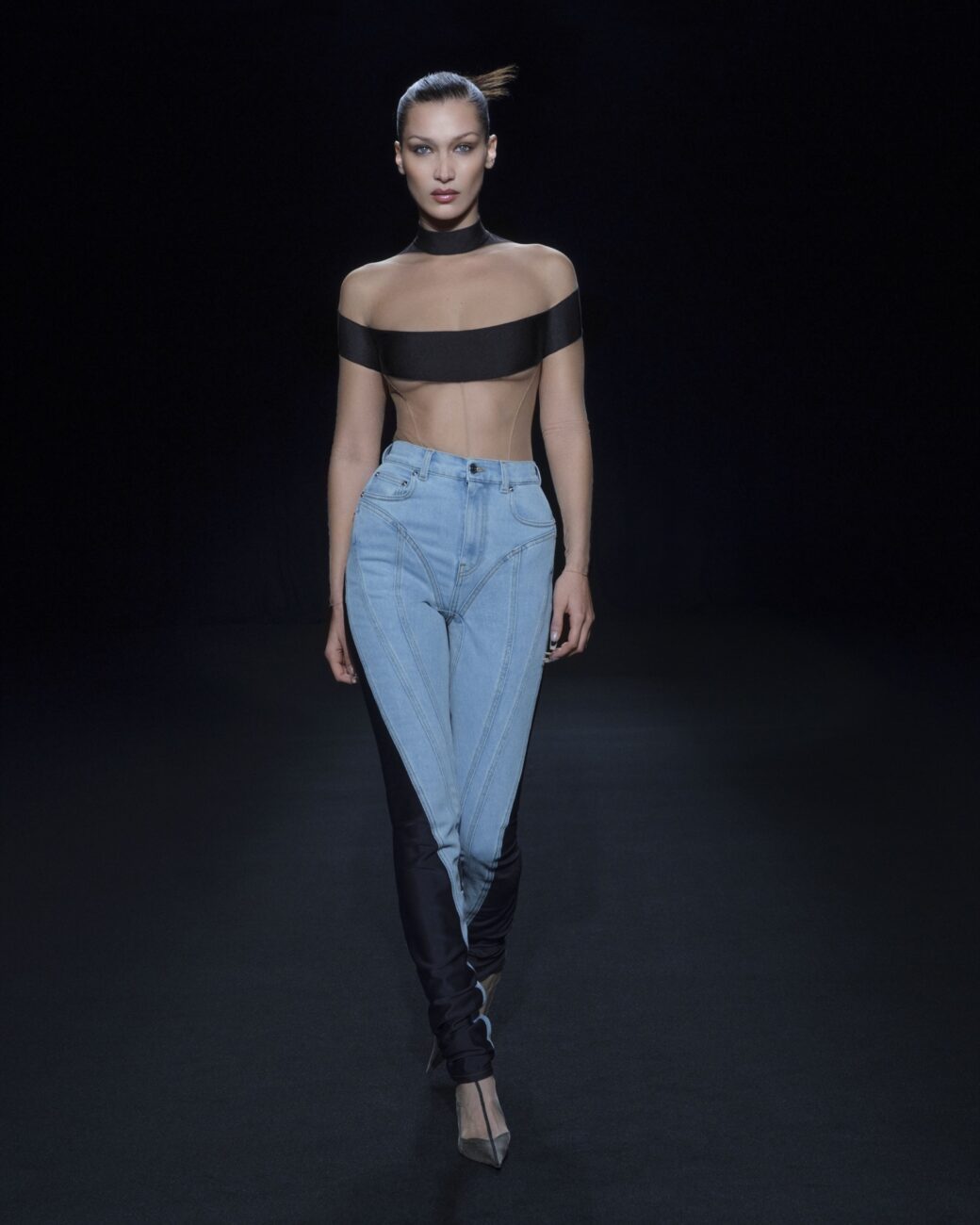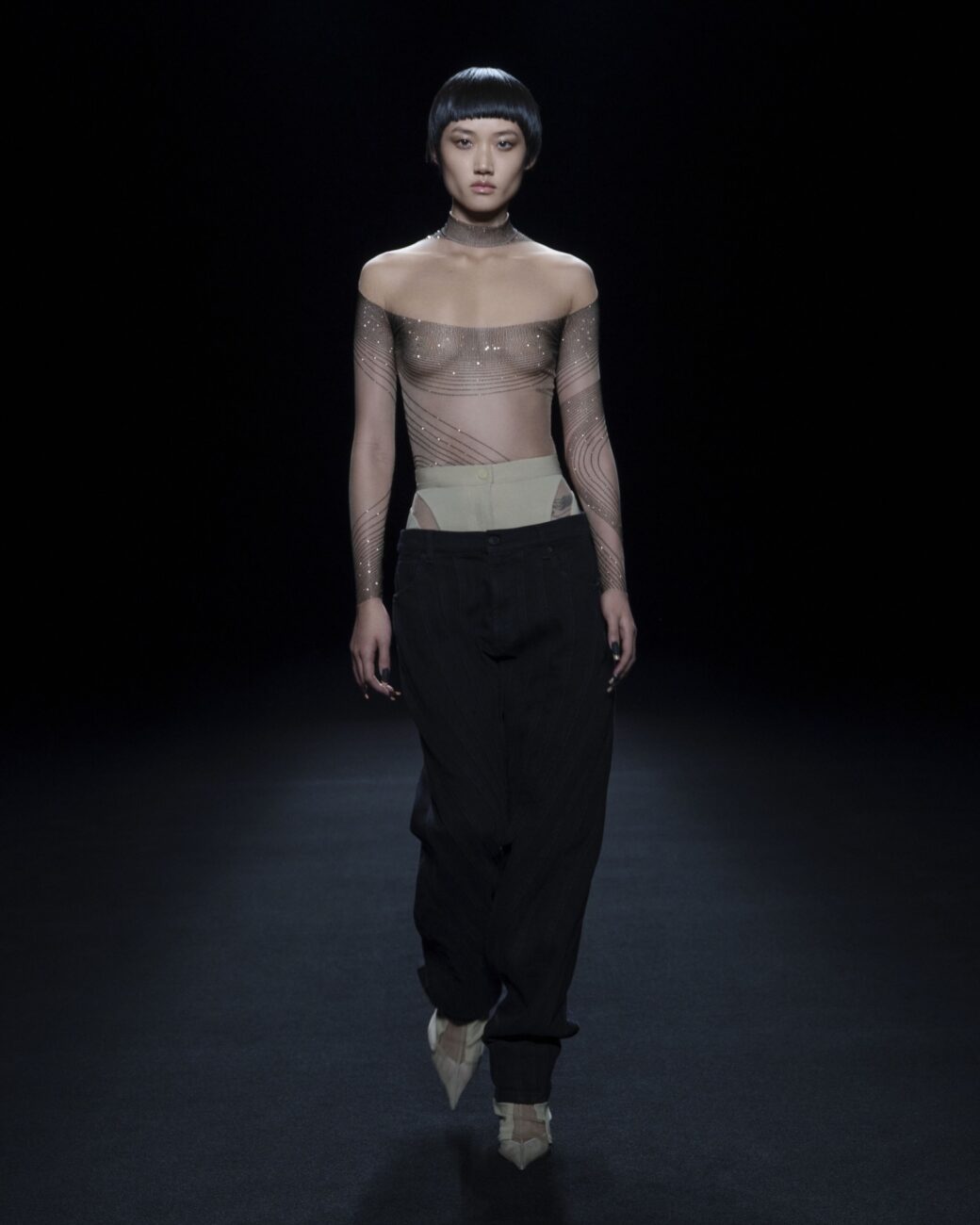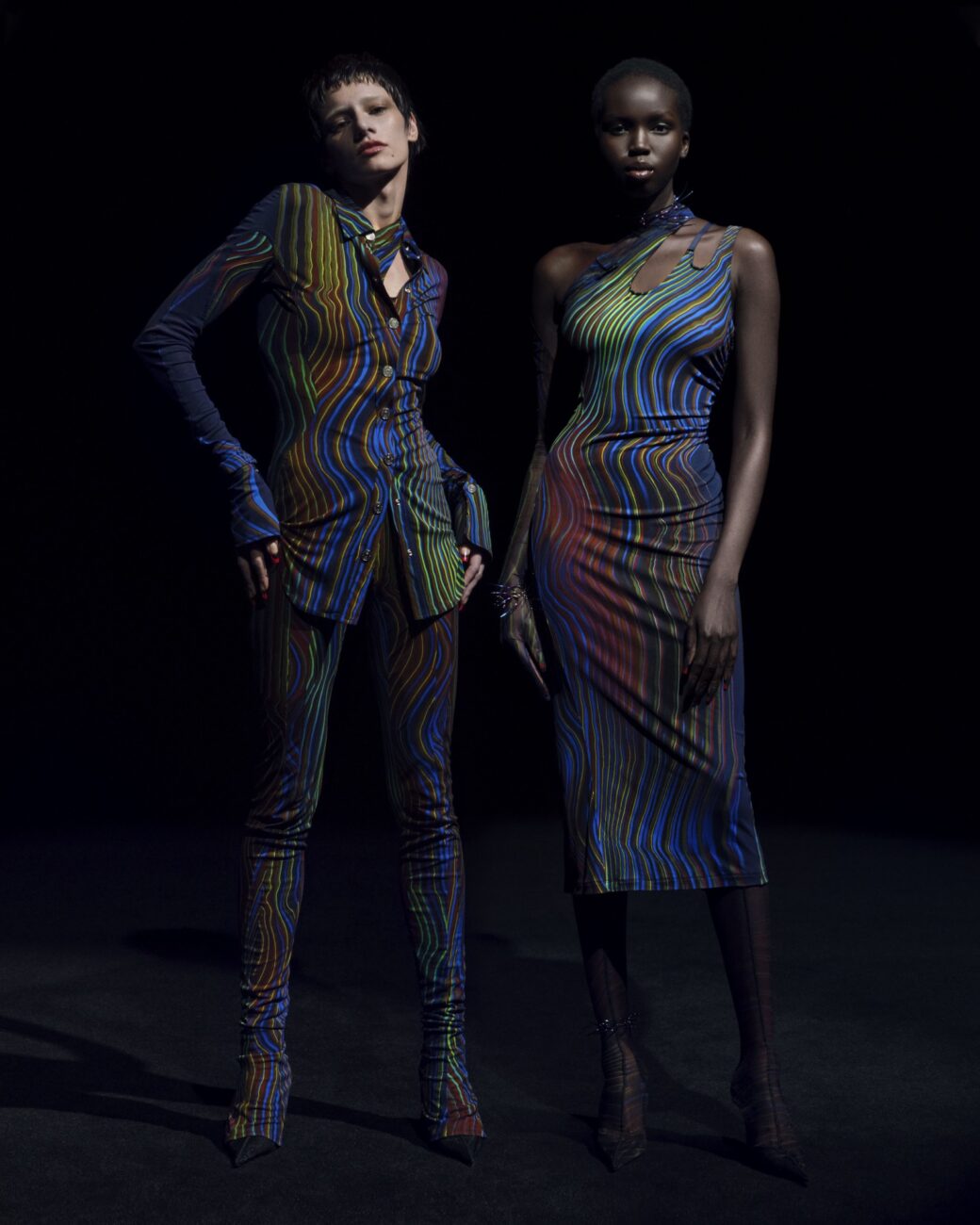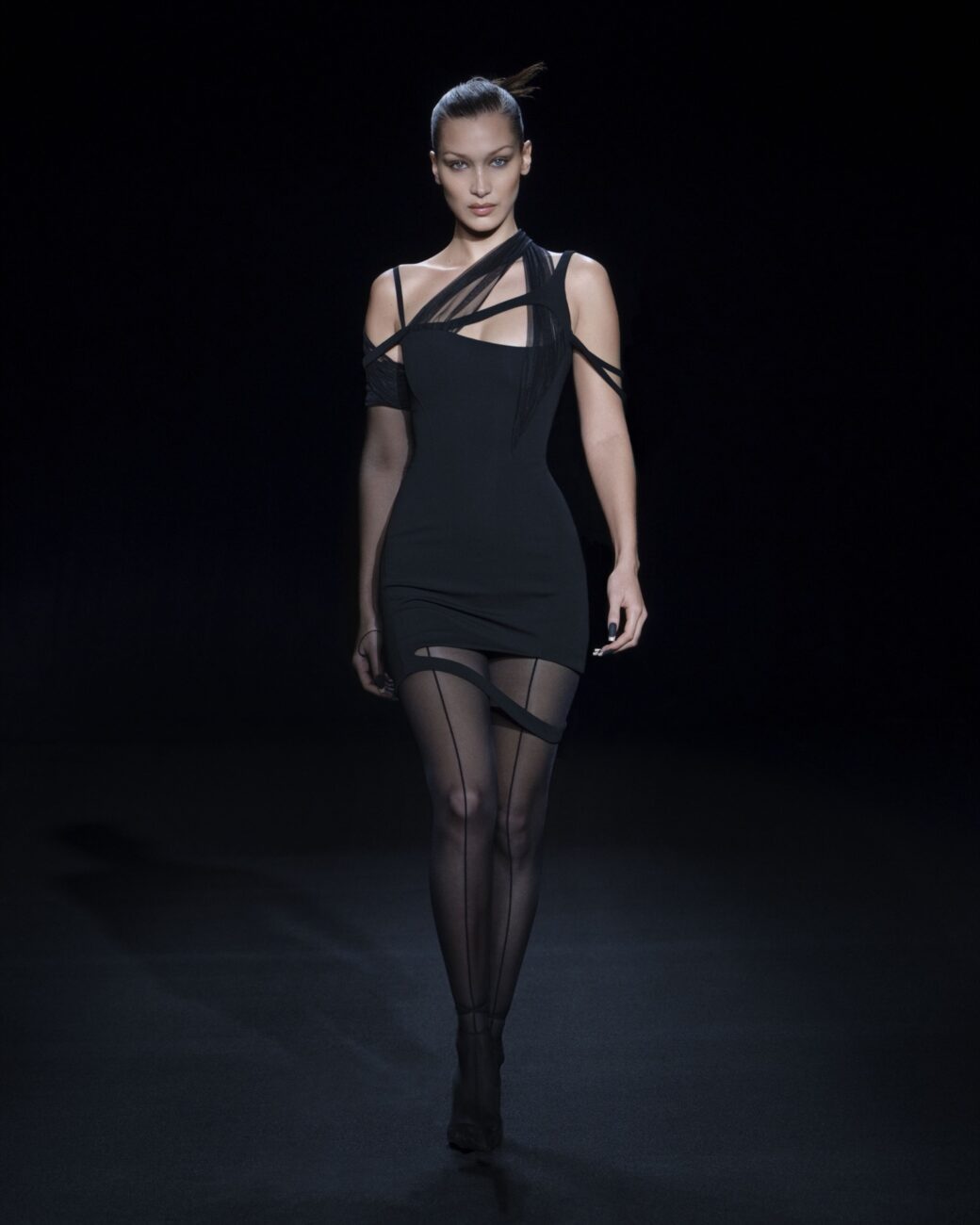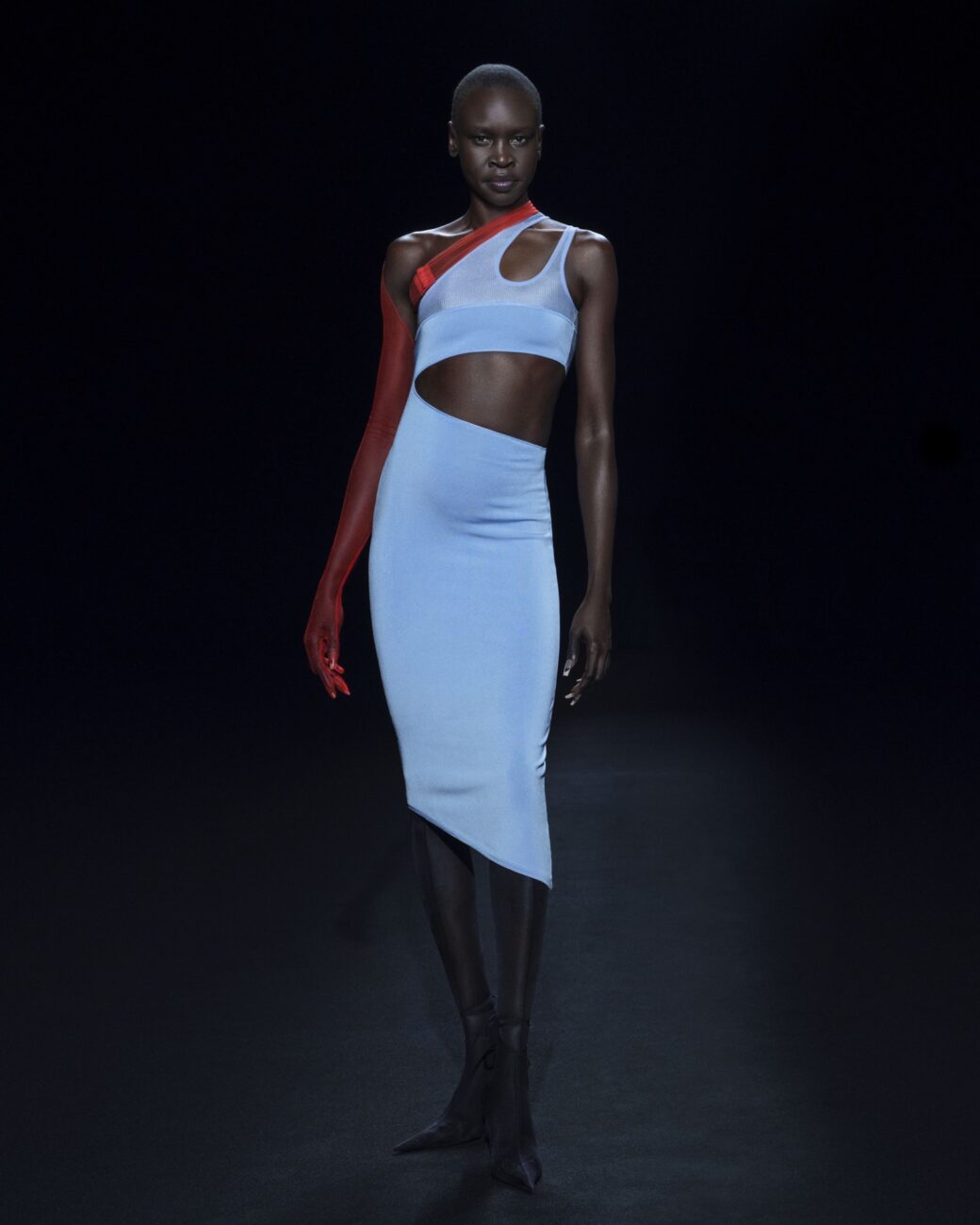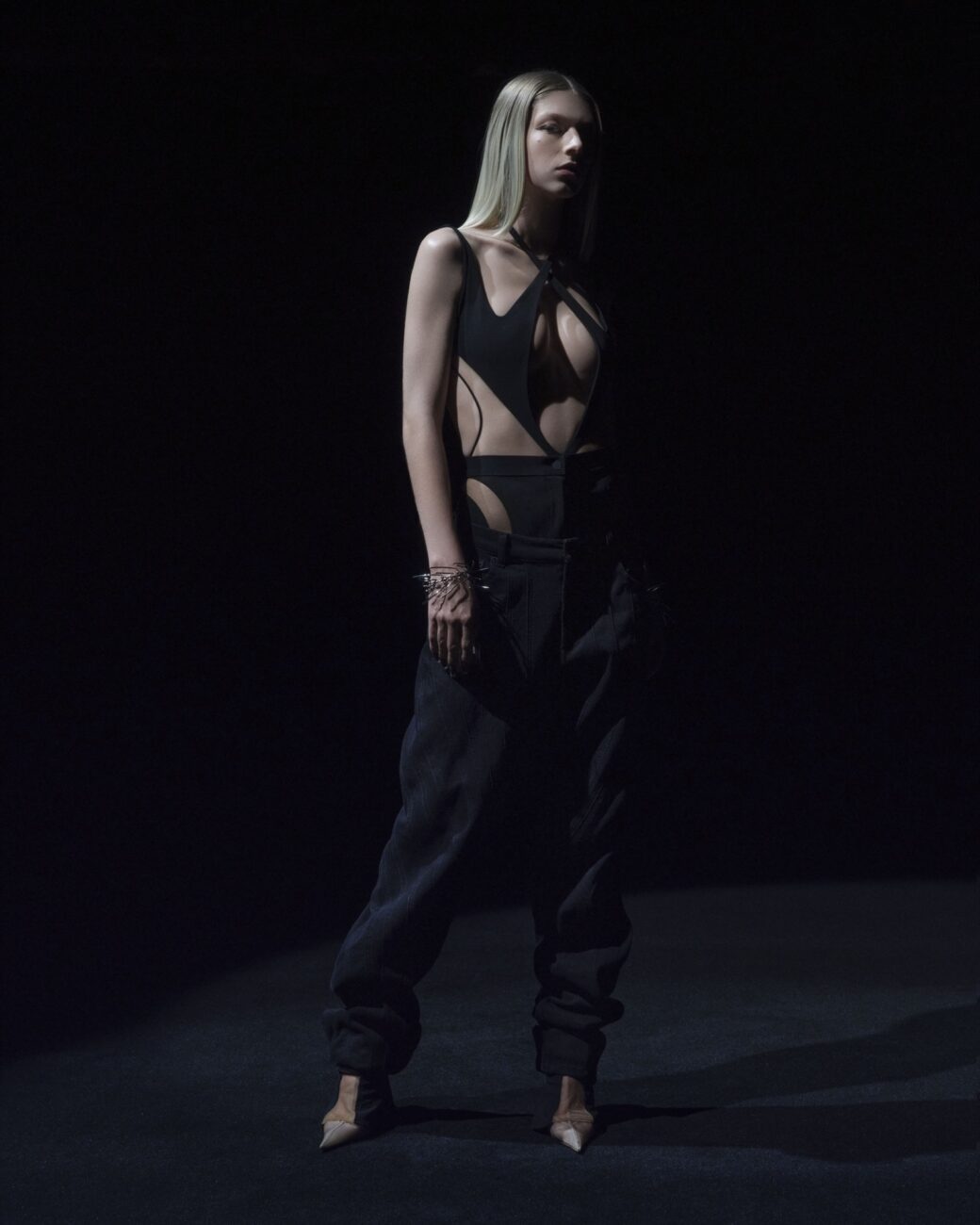 MUGLER SS21 PART 02 Courtesy of Mugler
MUGLER SS21 PART 02 Courtesy of Mugler
MUGLER SS21 PART 02 Courtesy of Mugler
MUGLER SS21 PART 02 Courtesy of Mugler
MUGLER SS21 PART 02 Courtesy of Mugler
MUGLER SS21 PART 02 Courtesy of Mugler
MUGLER SS21 PART 02 Courtesy of Mugler
MUGLER SS21 PART 02 Courtesy of Mugler
MUGLER SS21 PART 02 Courtesy of Mugler
MUGLER SS21 PART 02 Courtesy of Mugler
MUGLER SS21 PART 02 Courtesy of Mugler
MUGLER SS21 PART 02 Courtesy of Mugler
MUGLER SS21 PART 02 Courtesy of Mugler
MUGLER SS21 PART 02 Courtesy of Mugler
MUGLER SS21 PART 02 Courtesy of Mugler
MUGLER SS21 PART 02 Courtesy of Mugler
MUGLER SS21 PART 02 Courtesy of Mugler
MUGLER SS21 PART 02 Courtesy of Mugler
MUGLER SS21 PART 02 Courtesy of Mugler
MUGLER SS21 PART 02 Courtesy of Mugler
MUGLER SS21 PART 02 Courtesy of Mugler
MUGLER SS21 PART 02 Courtesy of Mugler
MUGLER SS21 PART 02 Courtesy of Mugler
MUGLER SS21 PART 02 Courtesy of Mugler
MUGLER SS21 PART 02 Courtesy of Mugler
MUGLER SS21 PART 02 Courtesy of Mugler
MUGLER SS21 PART 02 Courtesy of Mugler
MUGLER SS21 PART 02 Courtesy of Mugler
MUGLER SS21 PART 02 Courtesy of Mugler
MUGLER SS21 PART 02 Courtesy of Mugler