VINTAGE HITS THE CATWALK AND SAVES FASHION AND ENVIRONMENT – DISCOVER THE NEW CONCEPT OF SUSTAINABILTY BY MAISON MARGIELA
Text by Fiammetta Cesana
Did you know that by the end of each fashion year, once sales campaigns and discounts (when possible) are over, the unsold high fashion items are literally burned? A very worrying figure about it emerged from Business of Fashion which reported that the fashion industry discards 500 million euros of clothes every year. But in the incinerator ends up much more than the clothes' monetary value, which is that of the work of anyone taking part in their creation, from labor to distribution. Not to mention the enormous environmental impact caused by such a bonfire.
Good news about this issue came from France, where at the beginning of the year the government approved the first ever anti-waste law that forbids this kind of practice – for too long being overlooked – not only in fashion but also in other industries. And tnow it's France again to set a good example on how to re-build a fashion system in the vision of a respectful luxury.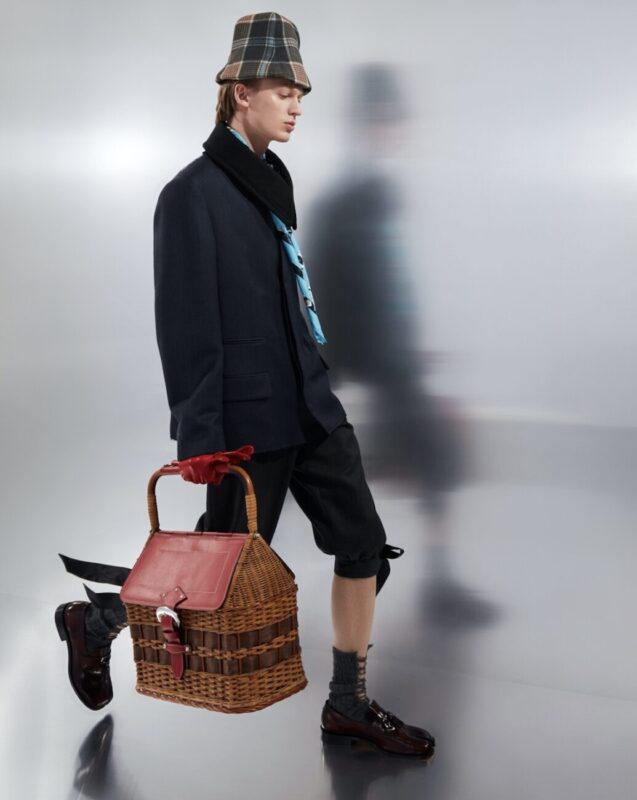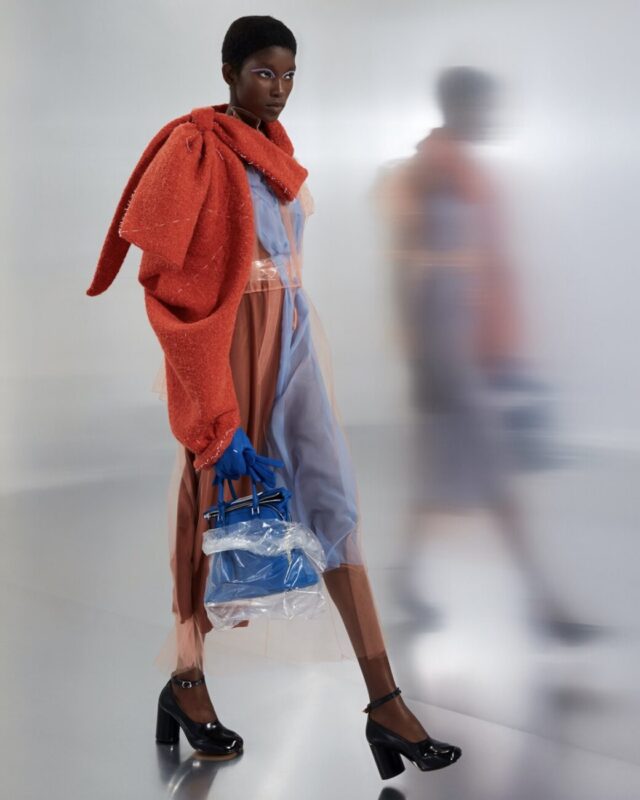 The historic French Maison Margiela in fact gives a wonderful idea on how to intelligently reuse old garments and make them actual protagonists of new collections. Expanding the maison's concept of 'Replica', which is the faithful reproduction of archive clothes, 'Recicla' is the new voice of Margiela's dictionary launched with the latest collection signed by John Galliano, whose novelty lies precisely in the ability to recover treasures of the past and transform them into today's desire.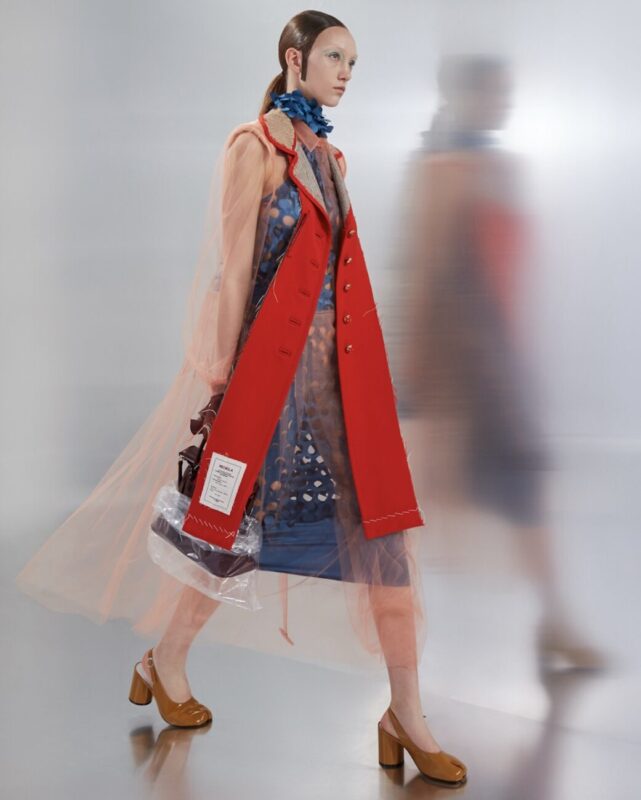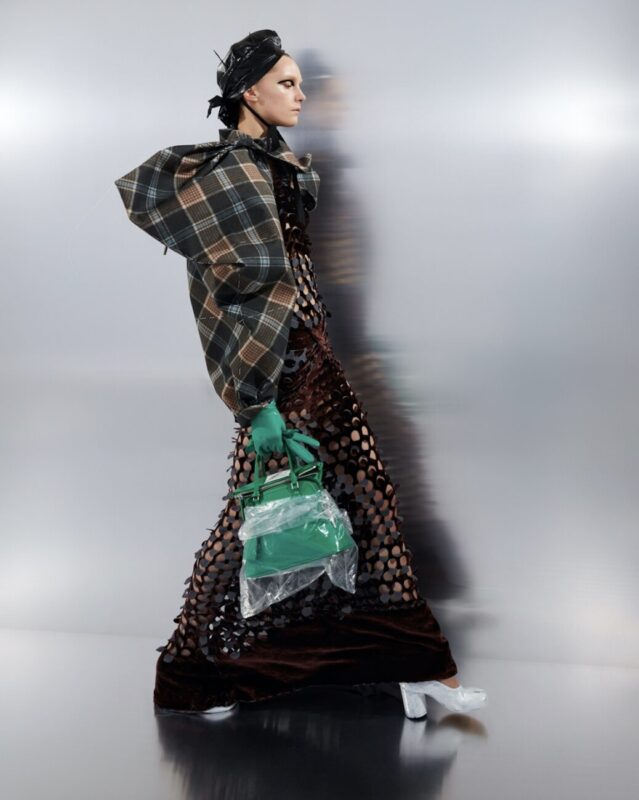 Each garment belonging to Recicla's vision is an authentic vintage piece that has been selected by the designer and restored to come back to life in a new chapter of the house. The uniqueness of the creations lies not only in their contemporary readjustment but also in the fact that they belong to limited editions, as indicated by the label identifying also the place of origin and the year of manufacture.
Presented in the co-ed fall-winter 2020 fashion show, Recicla's clothes range from cut coats to long necks, till dresses made of different garments characterized by the typical Margiela assemblage's element. Also protagonists are the iconic 5AC bags and Tabi ankle boots inspired by Japanese socks, which for Recicla were created through the recovery of fine leathers.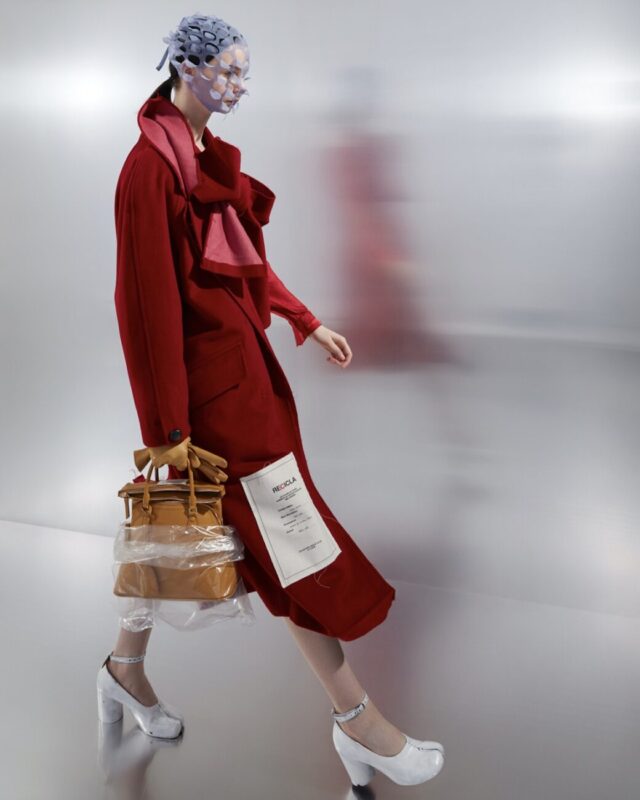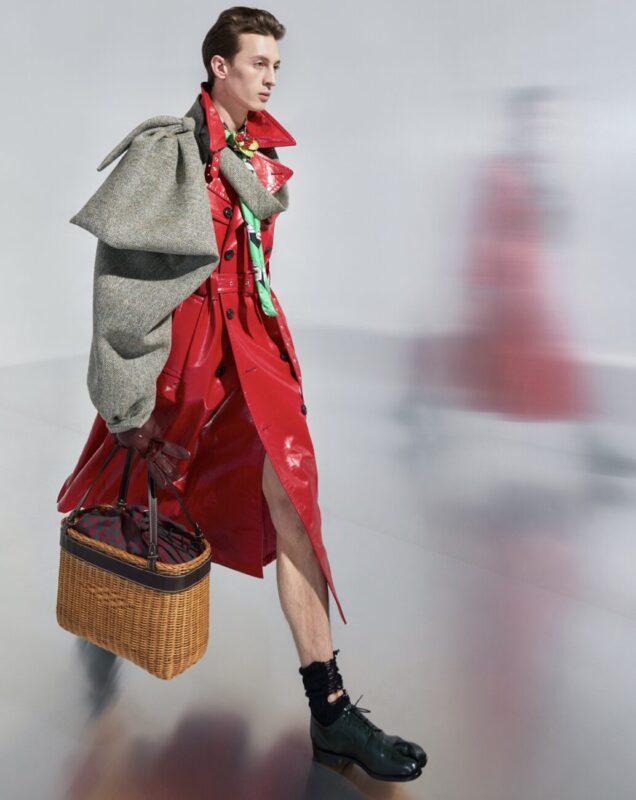 Recicla lends itself to becoming an ongoing project, precisely in the name of the need for change invoked by the maison and by the whole nation. Indeed, the concept it carries forward embodies Margiela's position on the issues of recycling, upcycling and sustainability. To find out more about it, we invite you to listen to John Galliano's podcast.
All Recicla's pieces are available in limited edition exclusively at Maison Margiela boutiques.