"It gives me great pleasure to keep my clothes my dresses, my stockings, I have never thrown away a pair of shoes of mine in 20 years… the pretext is that they are still good- and it's my past and as rotten as it was I would like to take it and hold it tight in my arms"
Louise Bourgeois, 1968

Text by Riccardo Slavik
Clothes are a thread in the fabric of our memories. When "good" clothes were expensive and valuable they would be mended, adapted and salvaged till their life couldn't be extended anymore, in our fast and restless present we tend to discard our fashionable garments way before their journeys are truly over. Here Simon Cracker explains to Riccardo Slavik how much recycling can be punk.
upcycling
noun [ U ]
UK /ˈʌpˌsaɪ.klɪŋ/ US /ˈʌpˌsaɪ.klɪŋ/
the activity of making new furniture, objects, etc. out of old or used things or waste material
Simon Cracker is the brand on everybody's lips when it comes to something truly alternative, eco-conscious and disruptive in Milano right now, recently, and finally, embraced by Camera Moda, the brand's non-collections have been shown at Alta Roma and are great favorites with young stylists. I call them non-collections because Simone is continuously making clothes out of items other people discard, his brand is inside-out the Fashion System because each garment is unique, many of them singular experiments in Frankenstein Fashion, some, like the jacket-skirt, repeated in variations on a theme. There is playful romance in his reworking of tablecloths, old suits, carpets, and a punk sensibility reminiscent of Jean Cocteau's ' Les Enfants Terribles'. I see a certain familial aura in his clothes, which made me decide to incorporate some of my late mother's scarves and jewelry in our shoot, I wanted it to feel like 2 brats playing dress-up with the family's old clothes. In keeping with the familial theme, I decided to avoid the classic interview and bring back a questionnaire which Filippo Biraghi ( who is now working with the Cracker label) and me used to send out during our Flamboyant Magazine adventure… it's recycled, it's punk, it's Simon Cracker!
DESCRIBE YOURSELF IN 5 WORDS
Contradictory, provocative, kawaii, punkind*, weird.
YOU WIN 80 MILLION EURO AT THE LOTTERY. WHAT IS THE FIRST THING YOU DO?
I would build a Cracker village to accommodate all the real outsiders and not people who pretend to be someone else.
WHICH SONG DO YOU SING IN THE SHOWER?
Seventeen – Ladytron
WHAT DO YOU READ ON THE LOO?
The Ikea catalog.
THE BEST AND WORST THING IN FASHION?
The best is when you see a free and sincere fashion designer, and the worst is the arrogance of those in power but above all when I realize what today we consider fashion, a mass of overpriced clothes that communicate nothing.
I am happy when I see the victory of a young designer who has struggled in the past, but I hate when success eventually arrives and they act like the people who have 'bullied' them in the first place. And it always happens unfortunately.
ART OR BUSINESS?
I'm a poor punk, I make clothes with what people throw in the trash, so my choice is obvious .
PASSION OR FASHION?
Without passion I would have given up at my first collections that nobody wanted to buy, when they told me that I had no talent and by making these clothes nobody would take me seriously.
But after 12 years of Cracker I'm still here making collections and I still have a lot to say.
YOUR GOOD INTENTIONS?
Starting to work with big factories where I can teach something of what I believe in, and together I would like to help them waste less.
I am even slowly reusing my own waste at the end of the day and my final goal is to be able to transform even the dust and threads that fall on the floor after I finish working.
AND THE BAD ONES?
Never stopping to be delightfully provocative.
THE BOOK, THE MOVIE AND THE SONG THAT CHANGED YOUR LIFE
The Junior Woodchucks Guidebook' by Huey, Dewey and Louie
'The Craft' by Andrew Fleming
'Wannabe' by Spice Girls
YOUR ALL-TIME ICONS?
My grandmother and her sisters.
SOMETHING YOU'VE NEVER DONE AND SOMETHING YOU'D NEVER DO…
I've never hitchhiked.
I will never make a collection to satisfy others.
"At all costs the true world of childhood must prevail, must be restored; that world whose momentous, heroic, mysterious quality is fed on airy nothings, whose substance is so ill-fitted to withstand the brutal touch of adult inquisition." Jean Cocteau, Les Enfants Terribles.
*punkindness is a word that I invented…
I write it on tees and sweatshirts… It explains what it means to be punk nowadays. No more telling people to fuck off because everyone does it, punk right now is being kind, grandmothers at the supermarket and hugs.
Fashion by Riccardo Slavik @riccardoslavik
Photos by Lorenzo Marcucci @lorenzomarcucciph
All clothes by Simon Cracker @simoncracker
Make up by Giada Rusmini @giadarusminimua
Hair Concept by Xavier Perez @xavierperezhair
Models Romeo and Gionata @specialmanagement, Francesco Ciccarelli @kekkociccarelli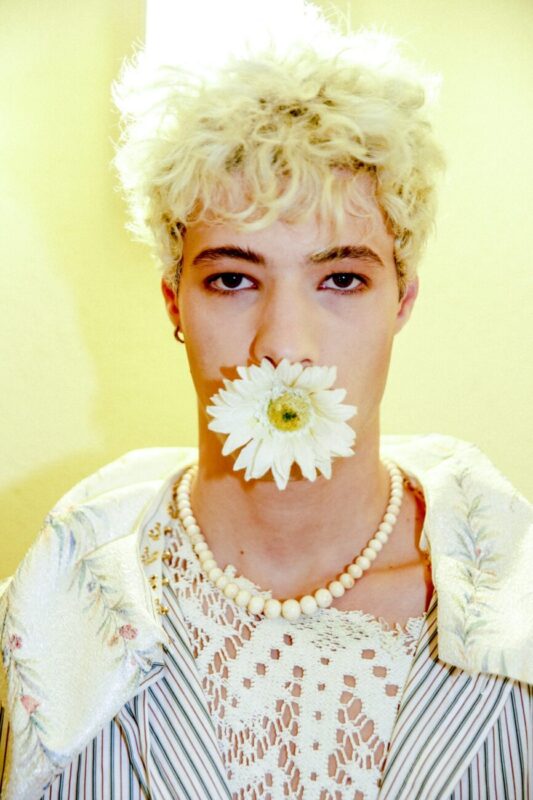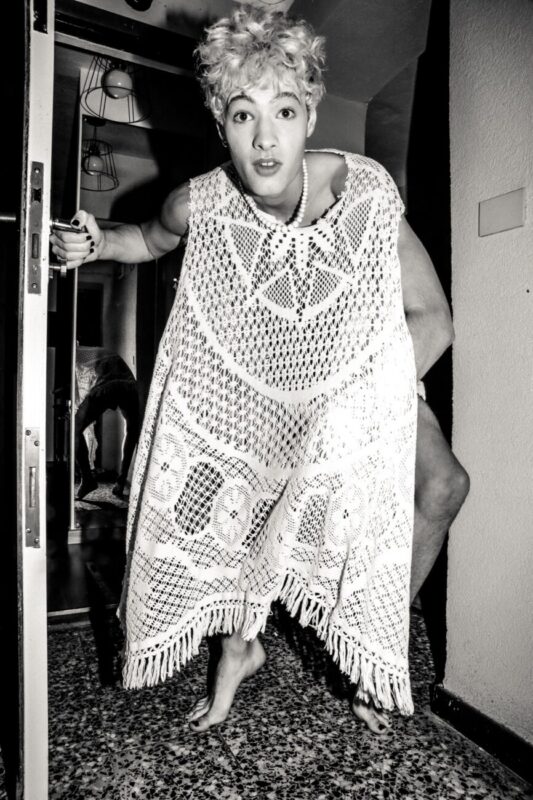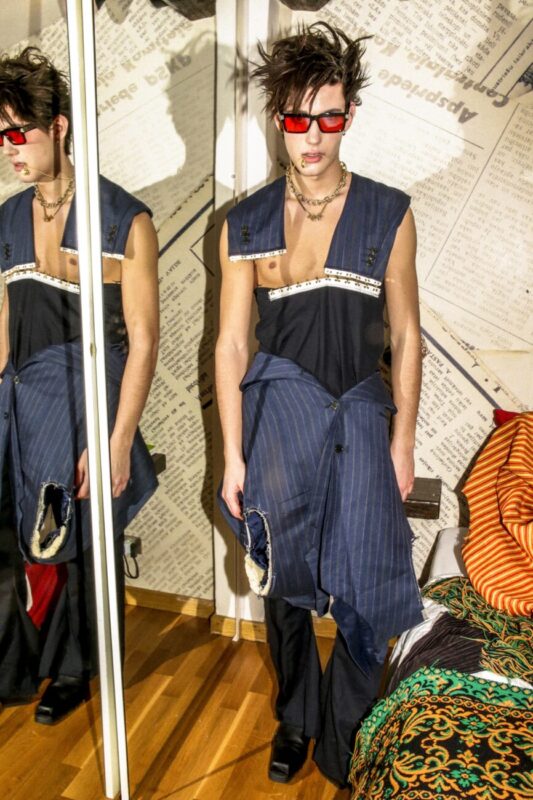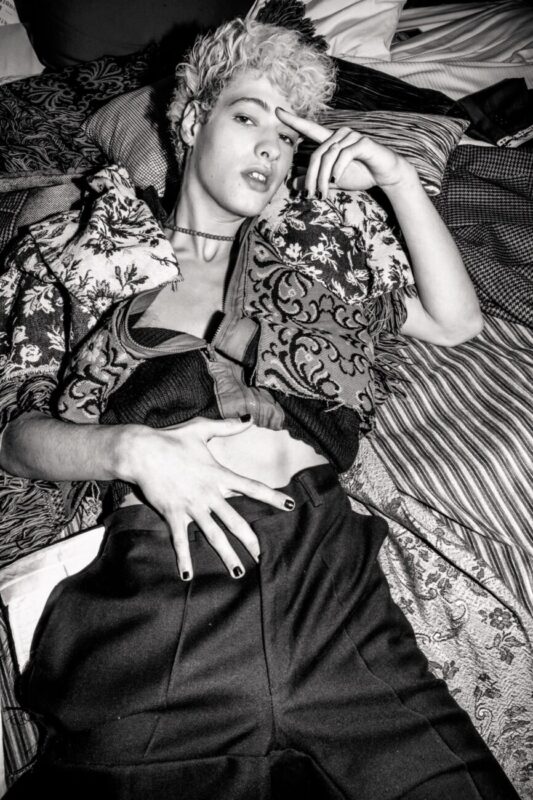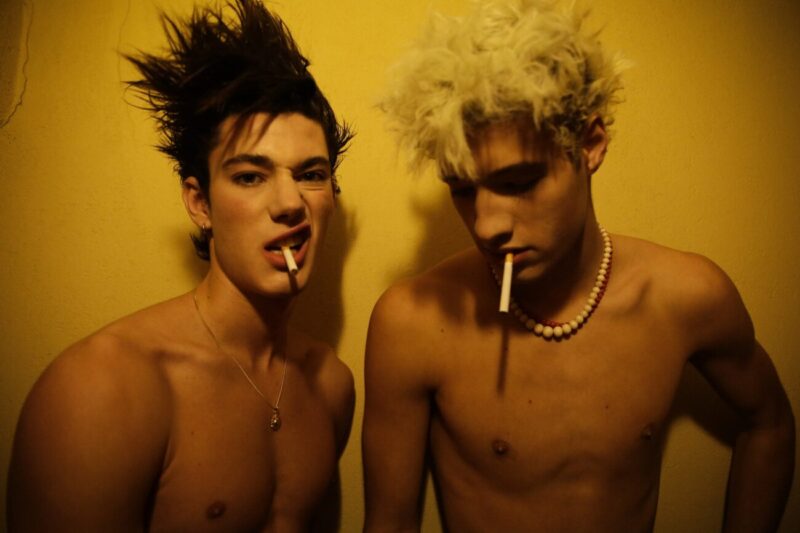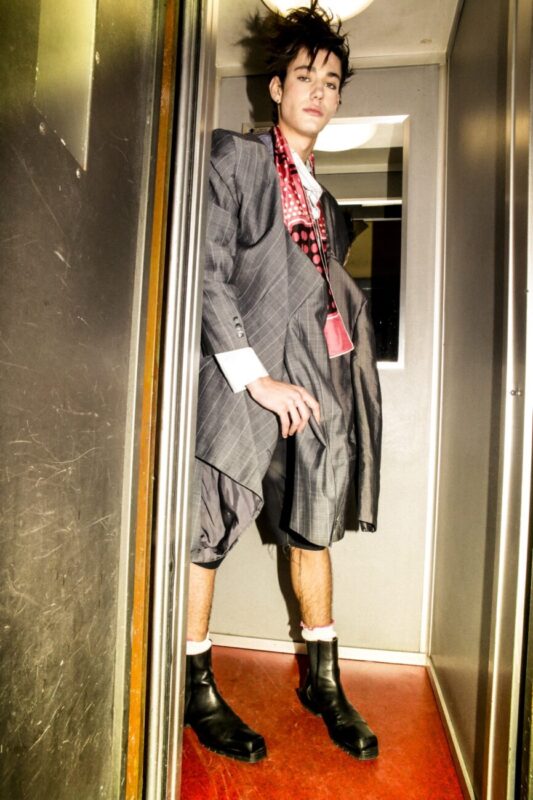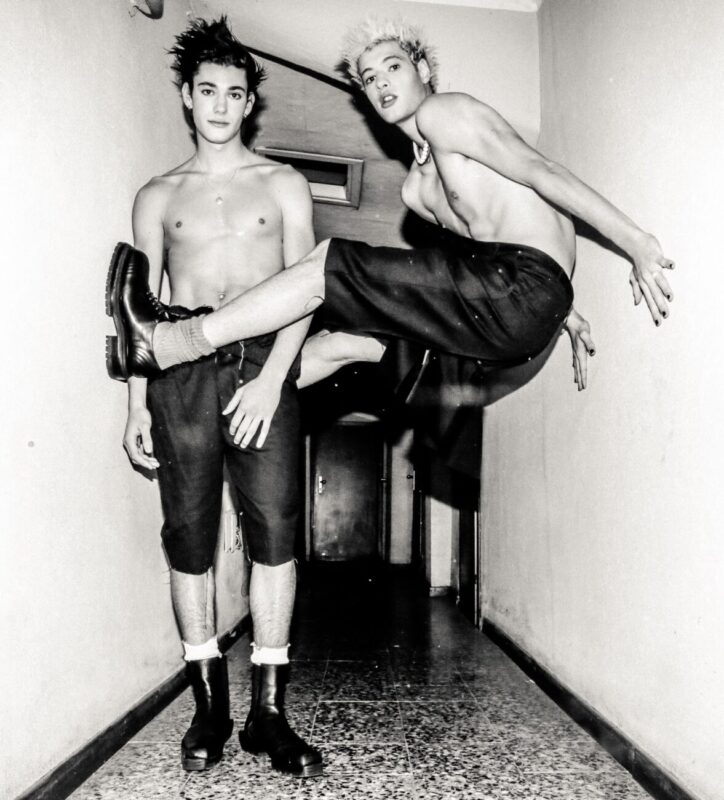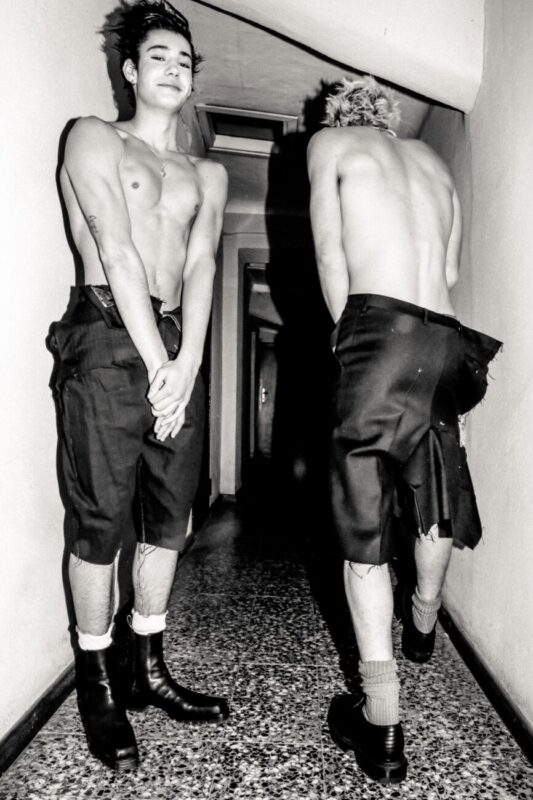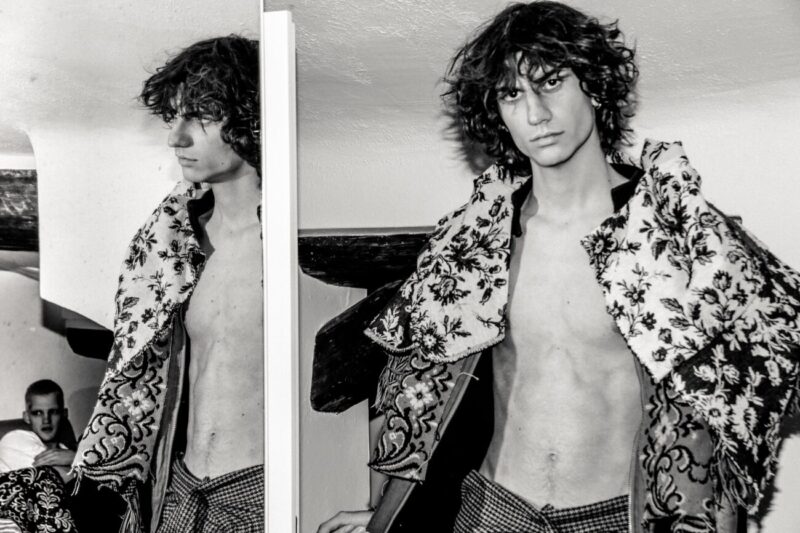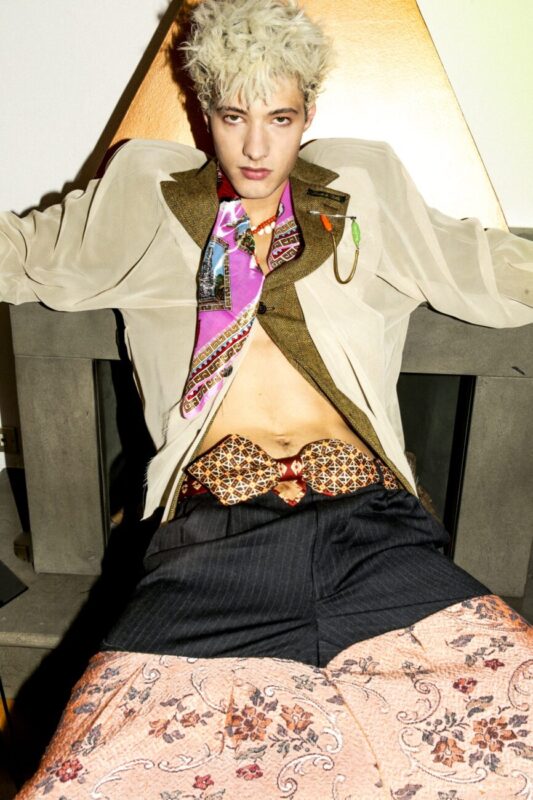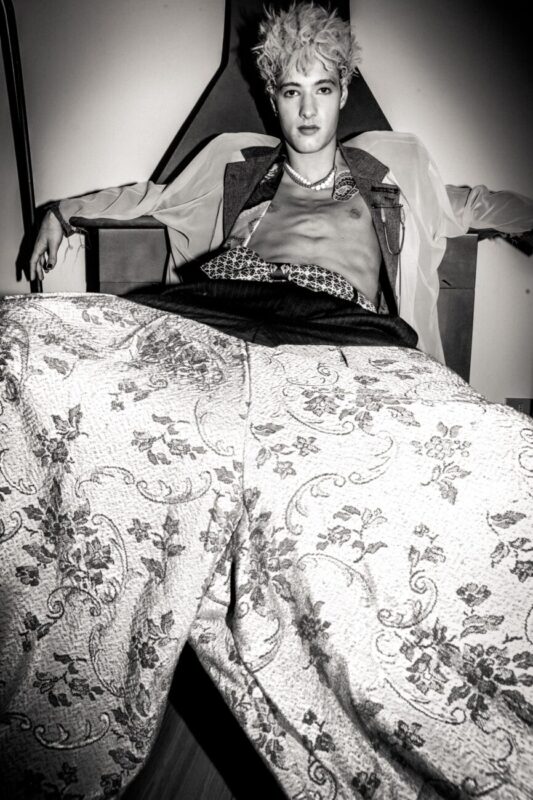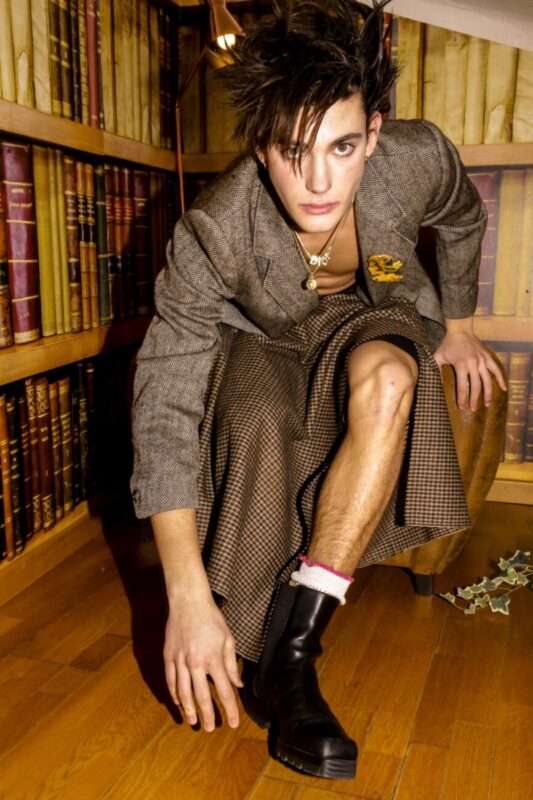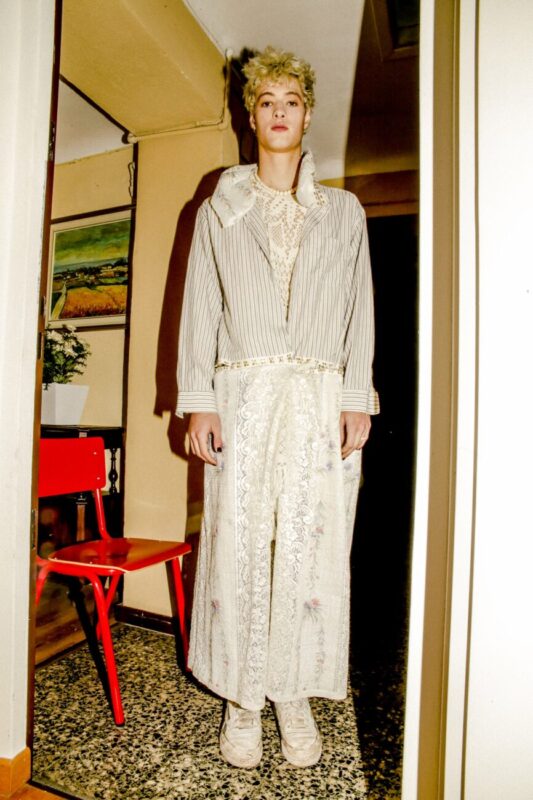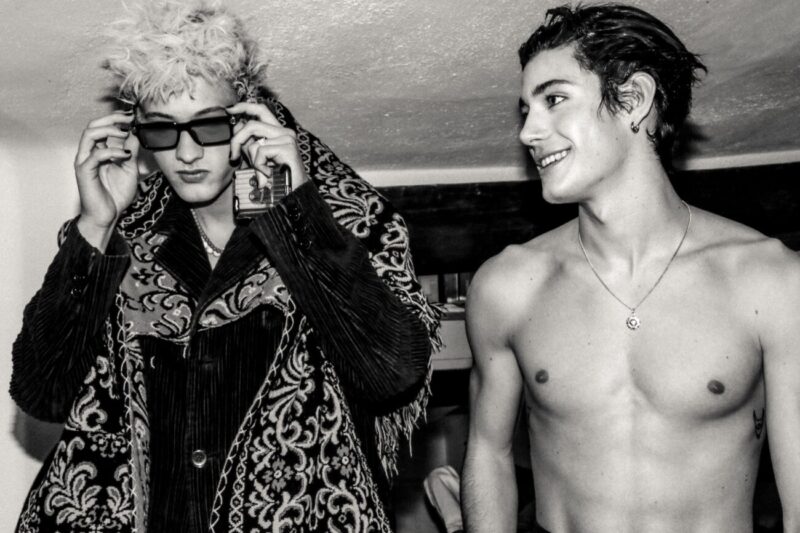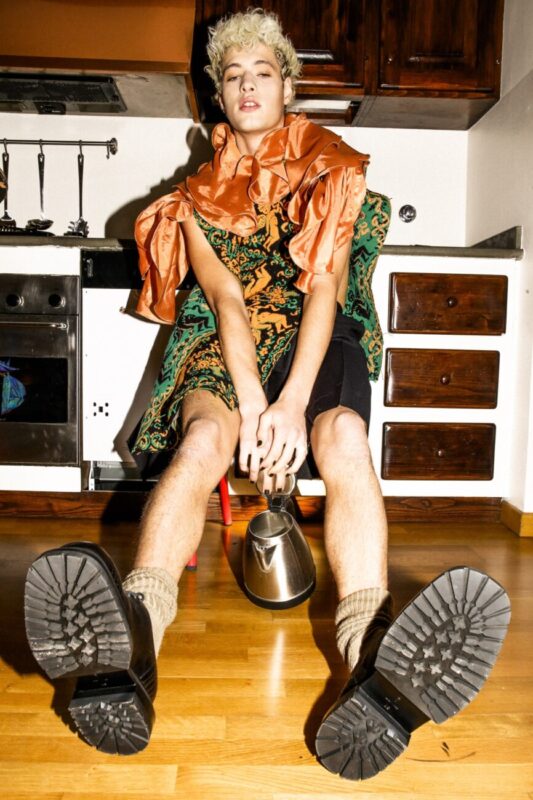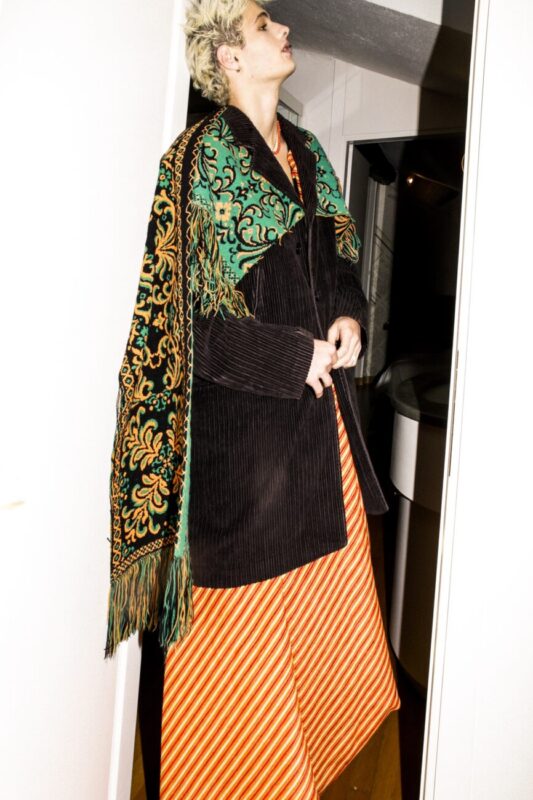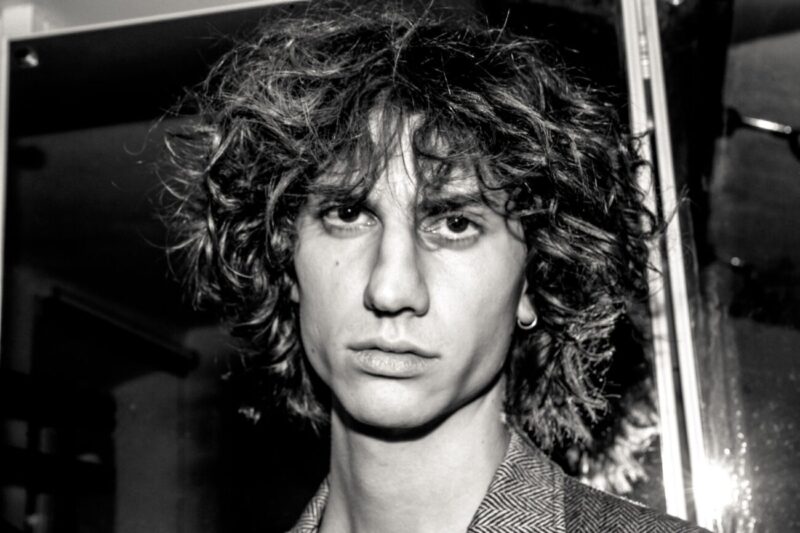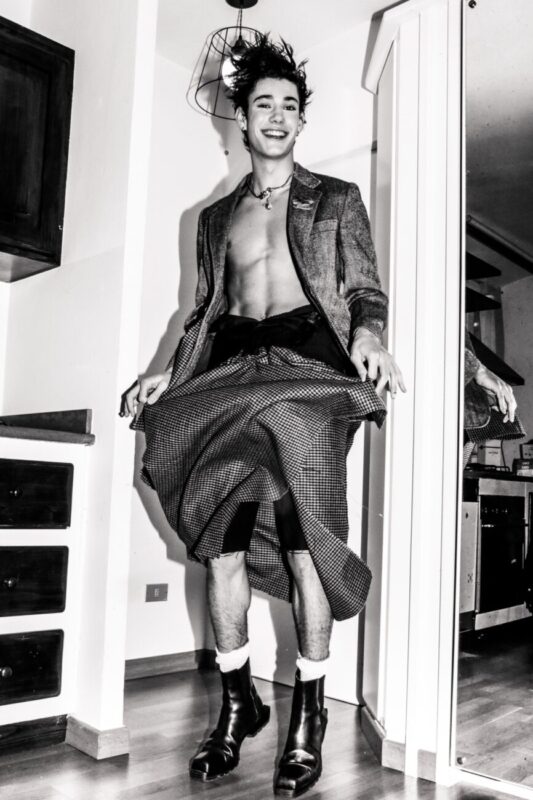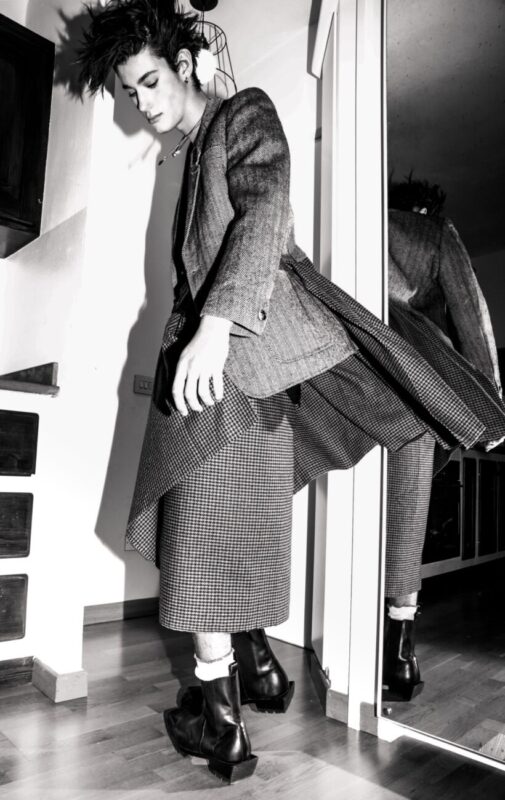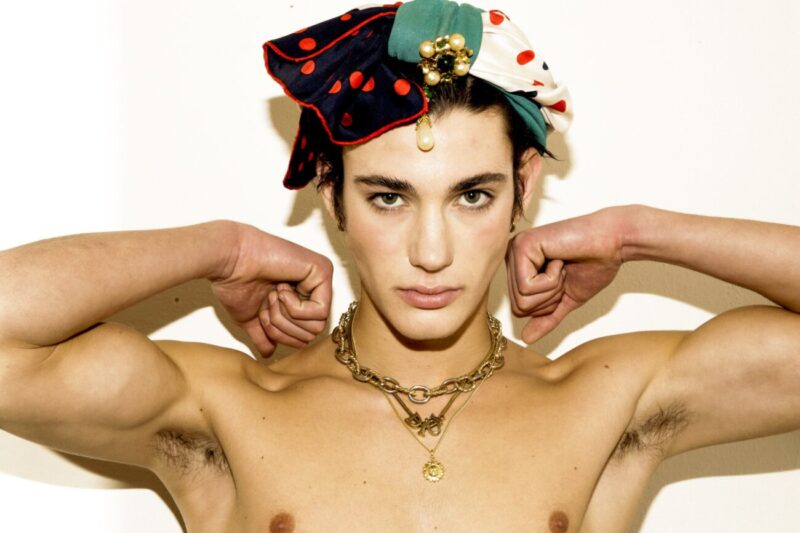 All clothes, big carpet scarf and tie belts Simon Cracker
Shoes Paciotti
Silk scarves and jewelry stylist's family heirlooms