For this FW 2019 Collection Byblos took us directly inside a crystalized snowflake.
Inspired by the light show of the Northern lights, the creative director Manuel Facchini show strong pieces of a sporty soul, also winking to sustainability.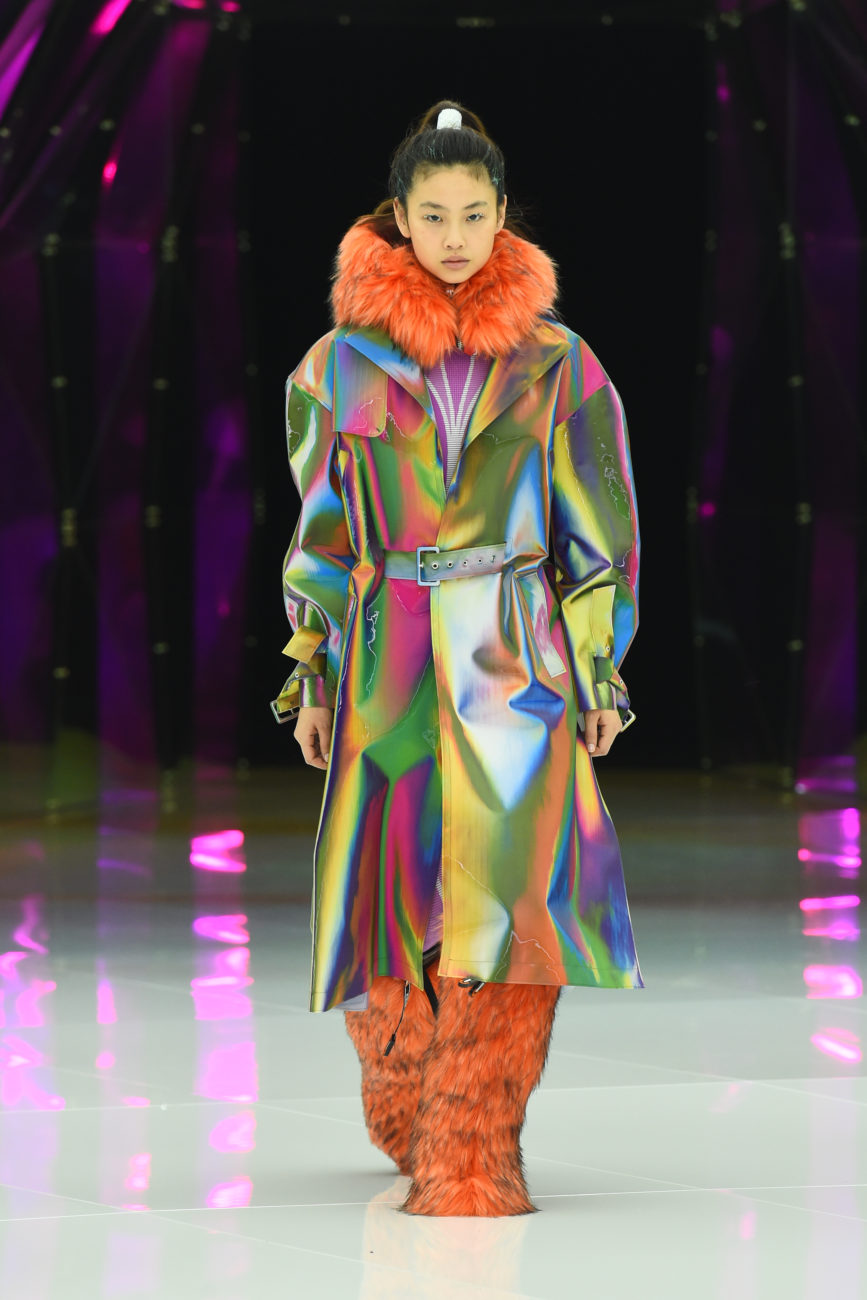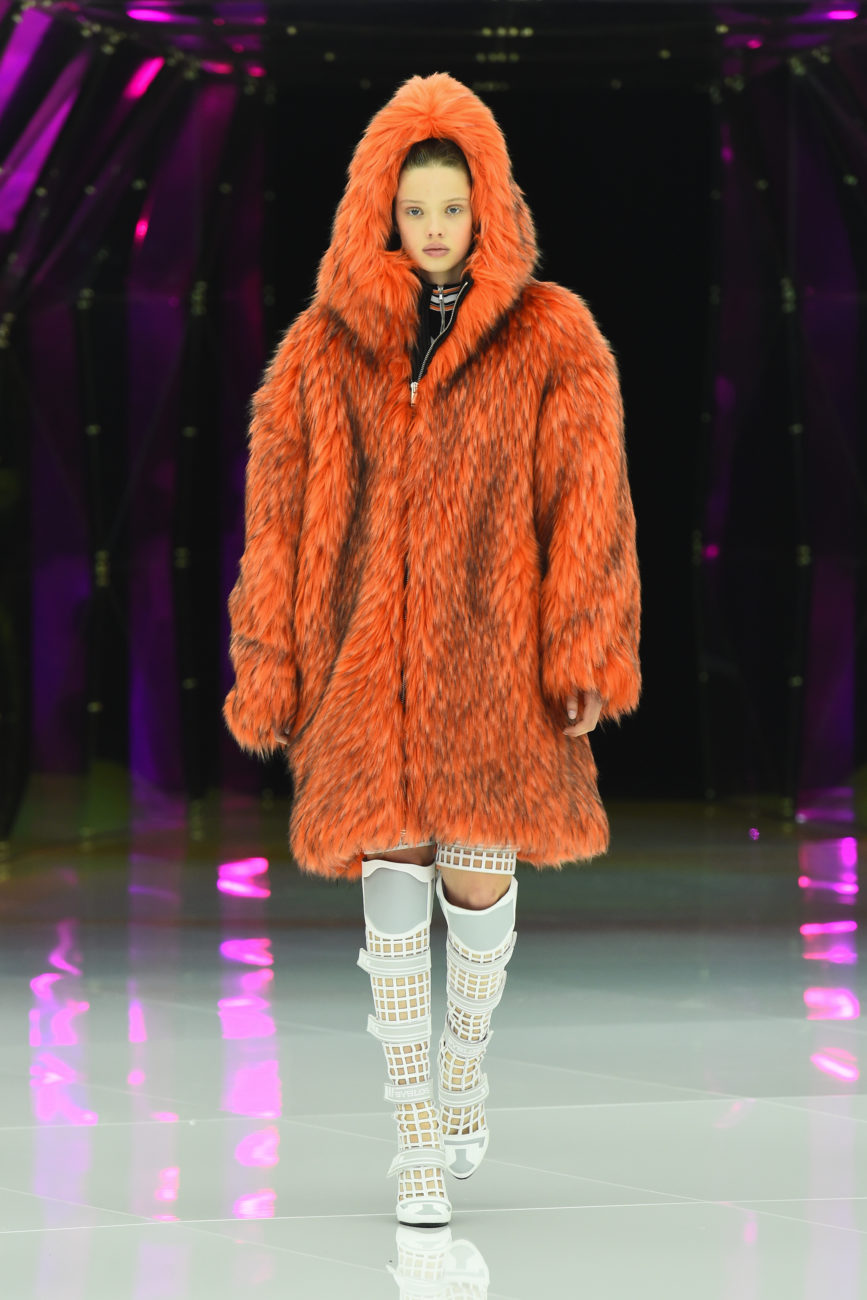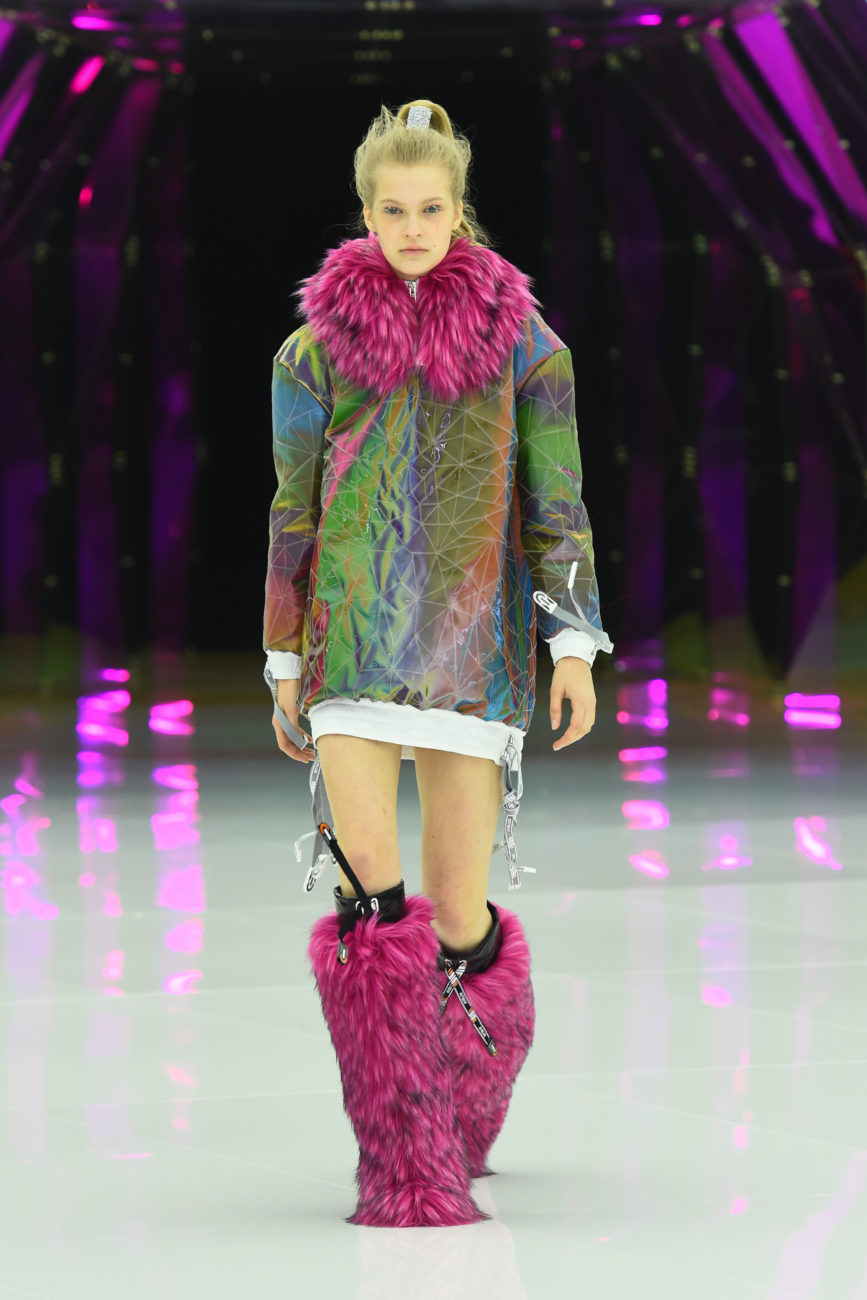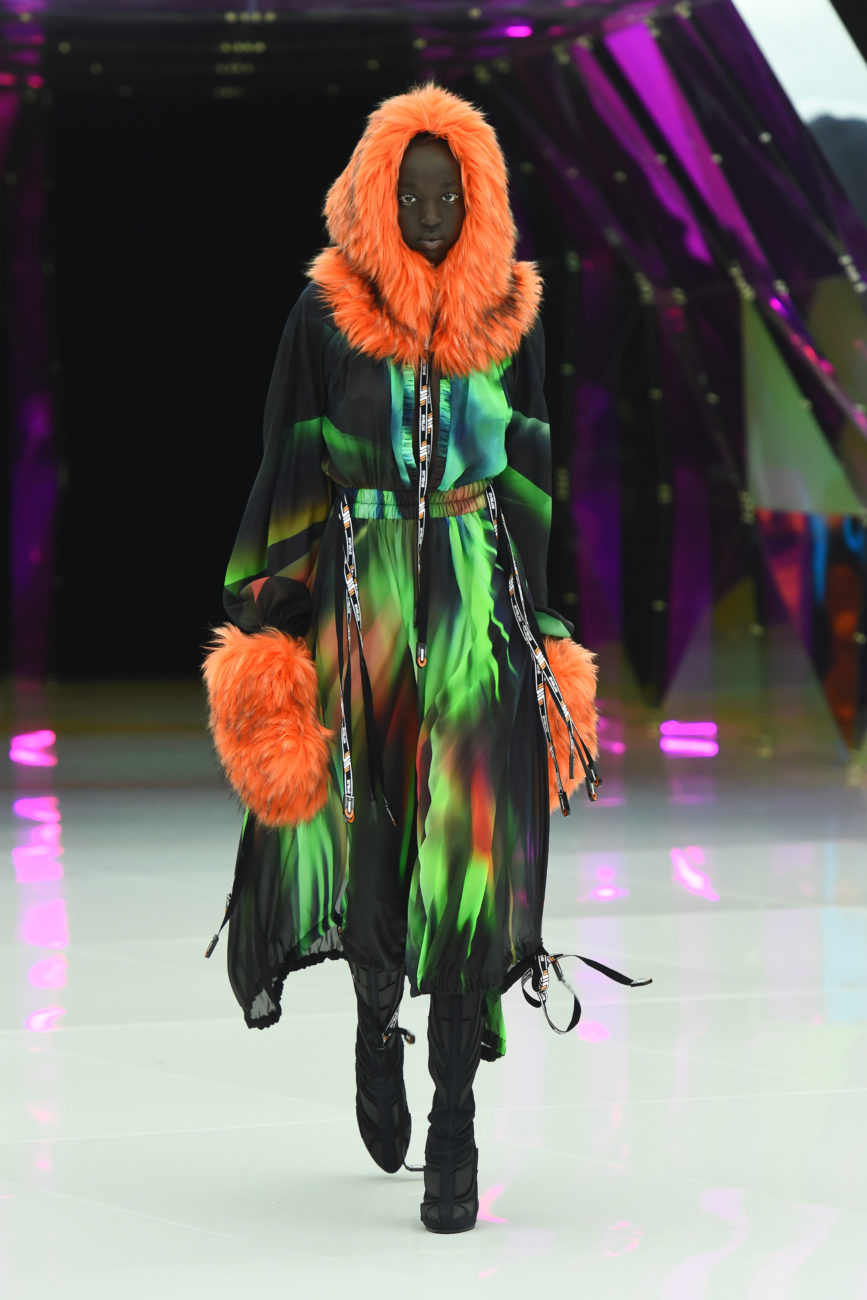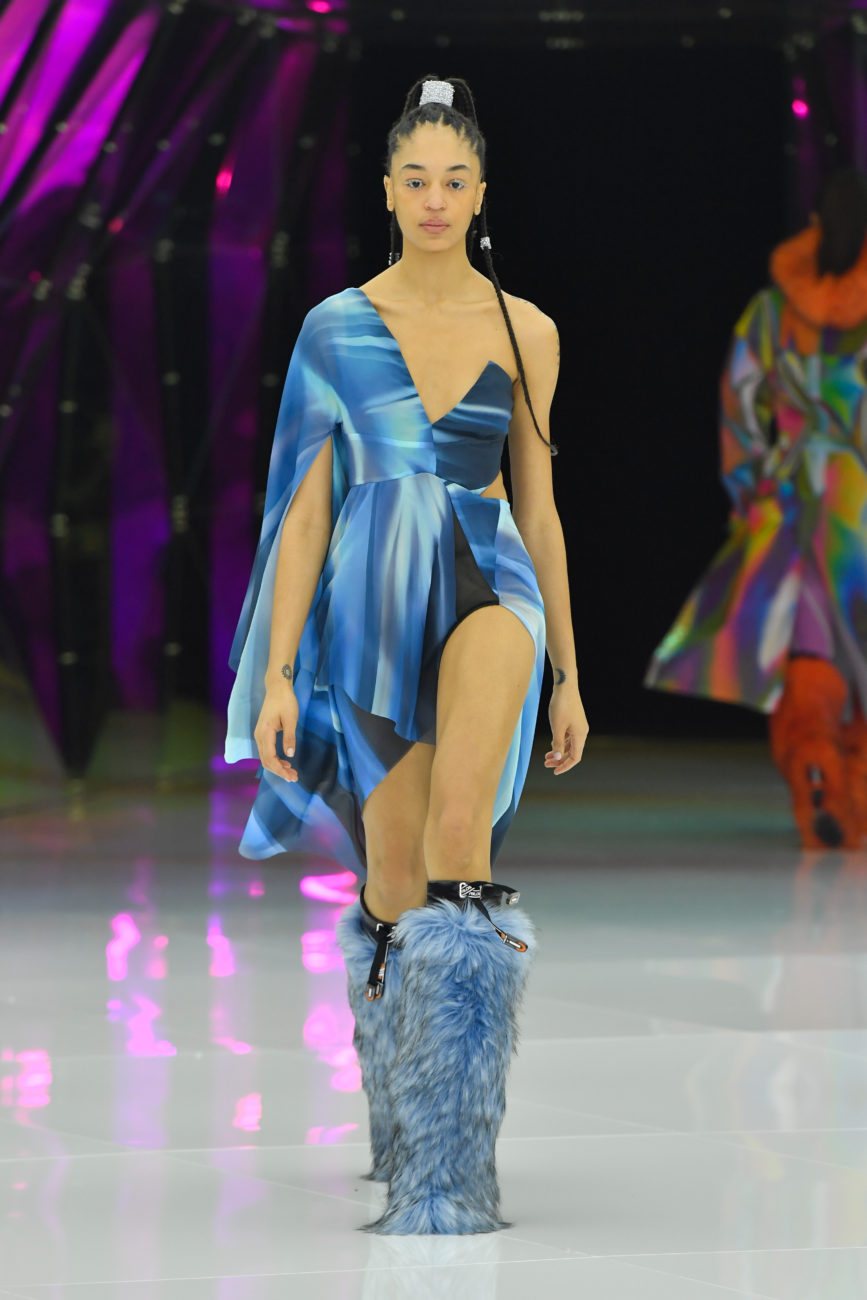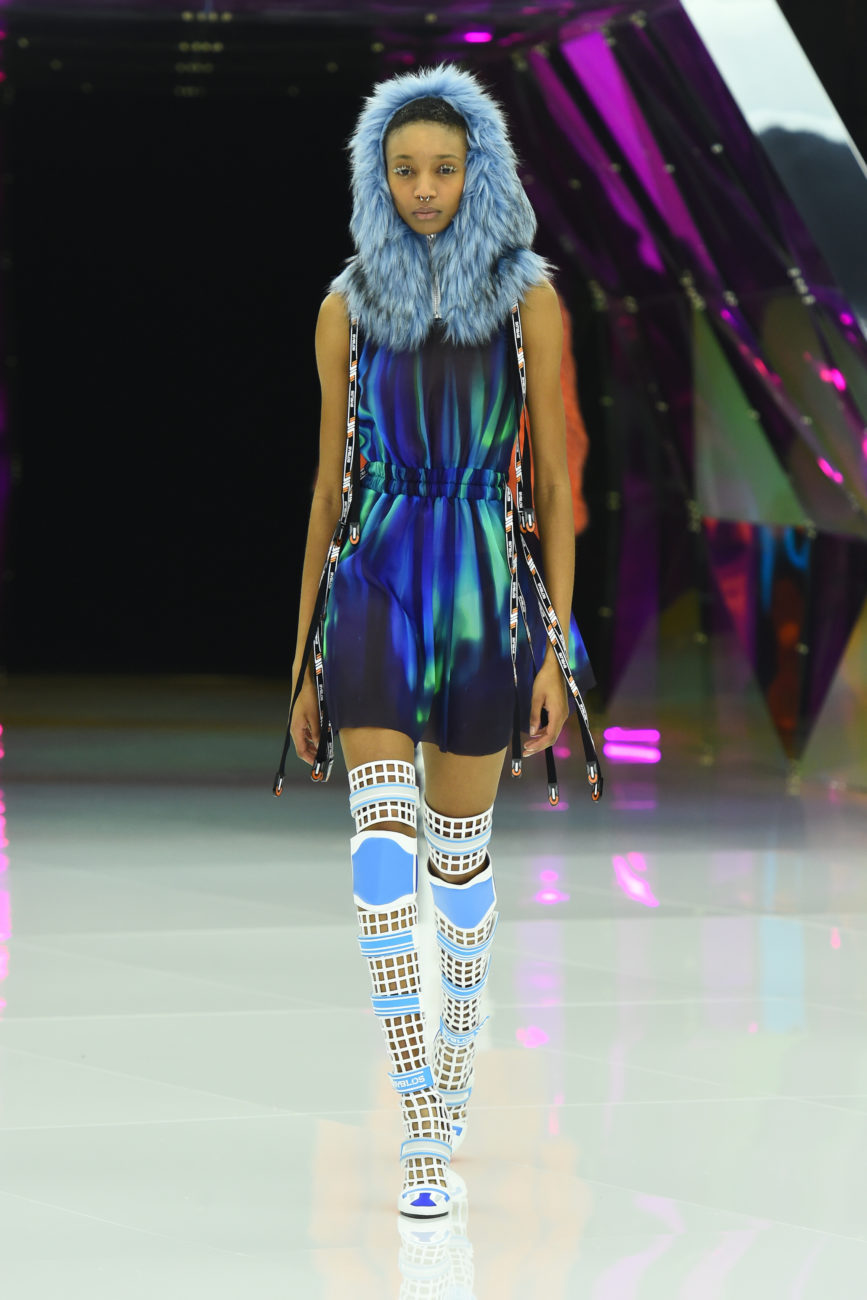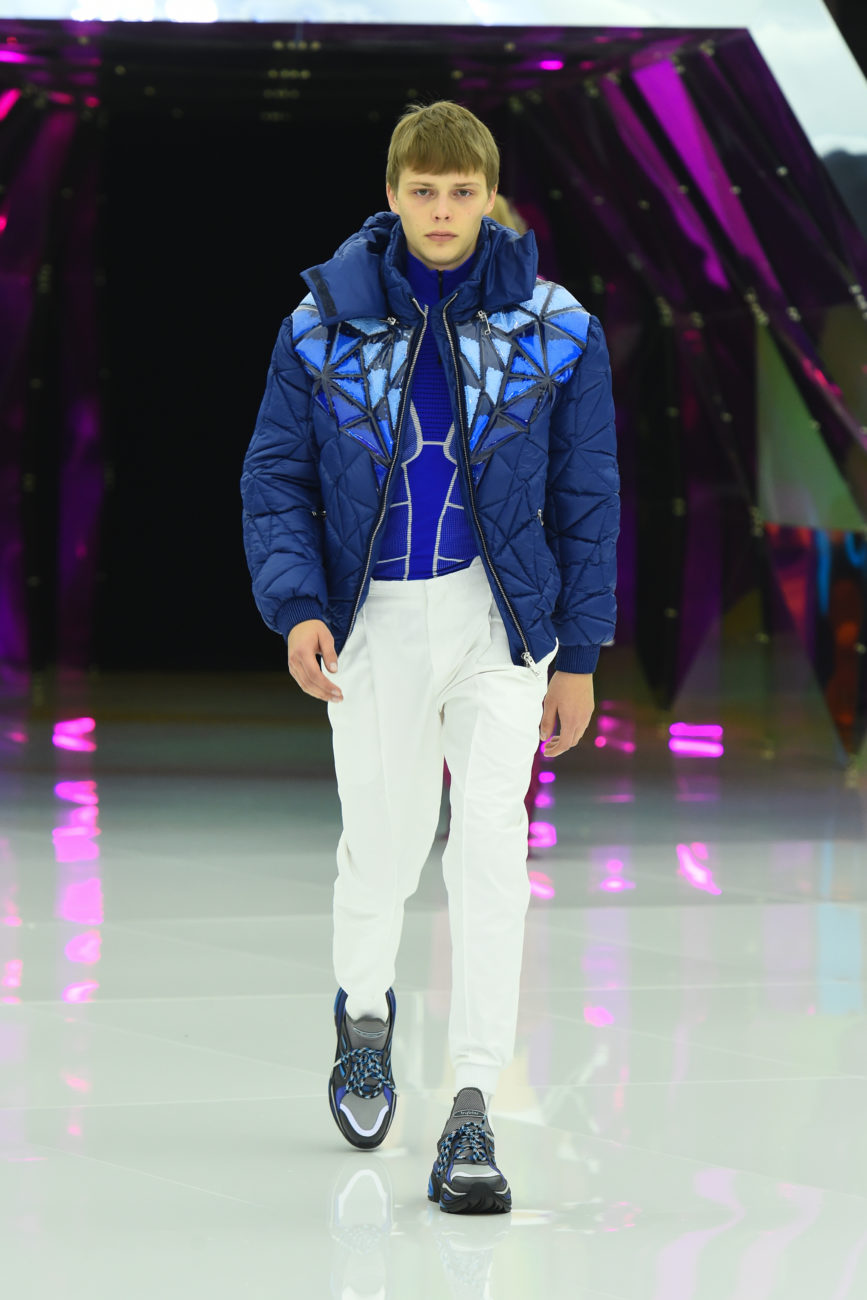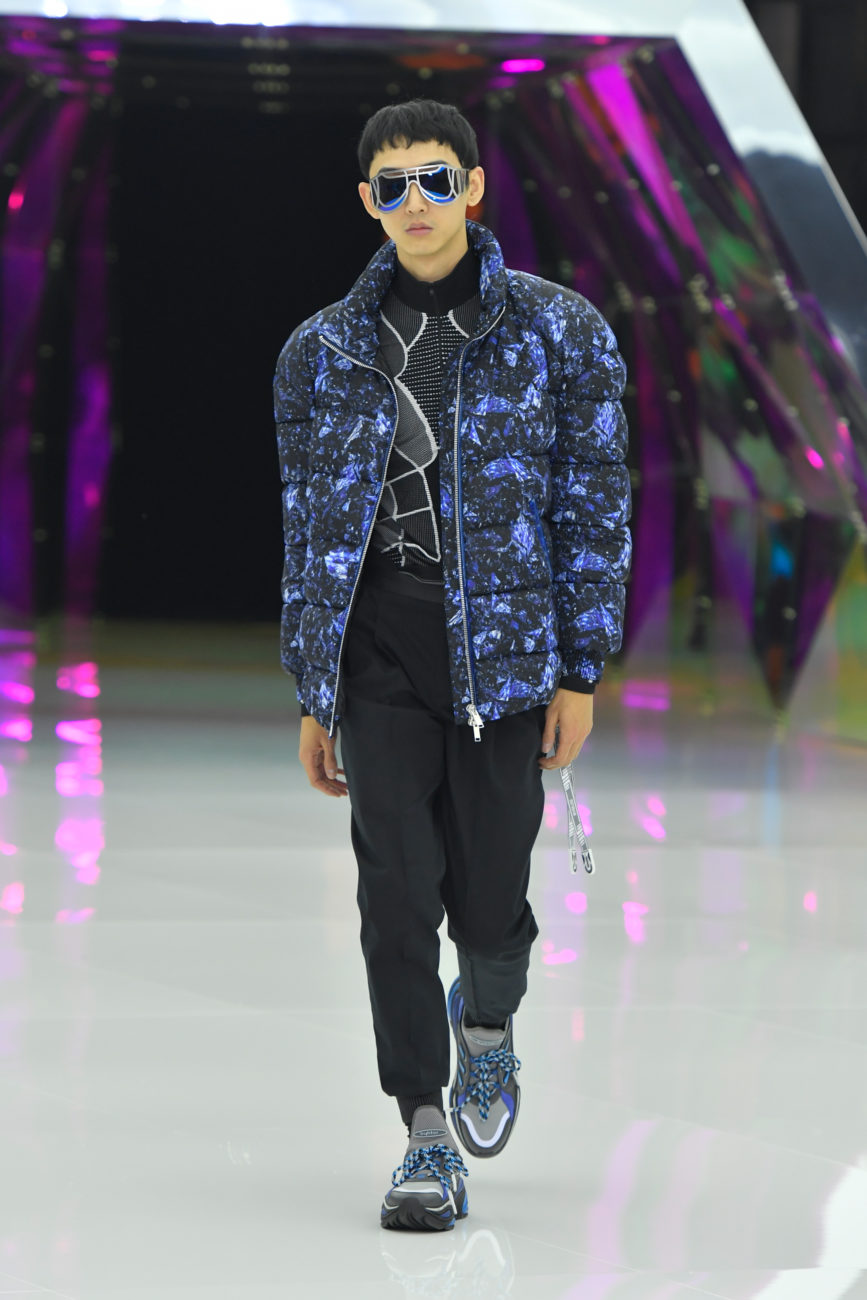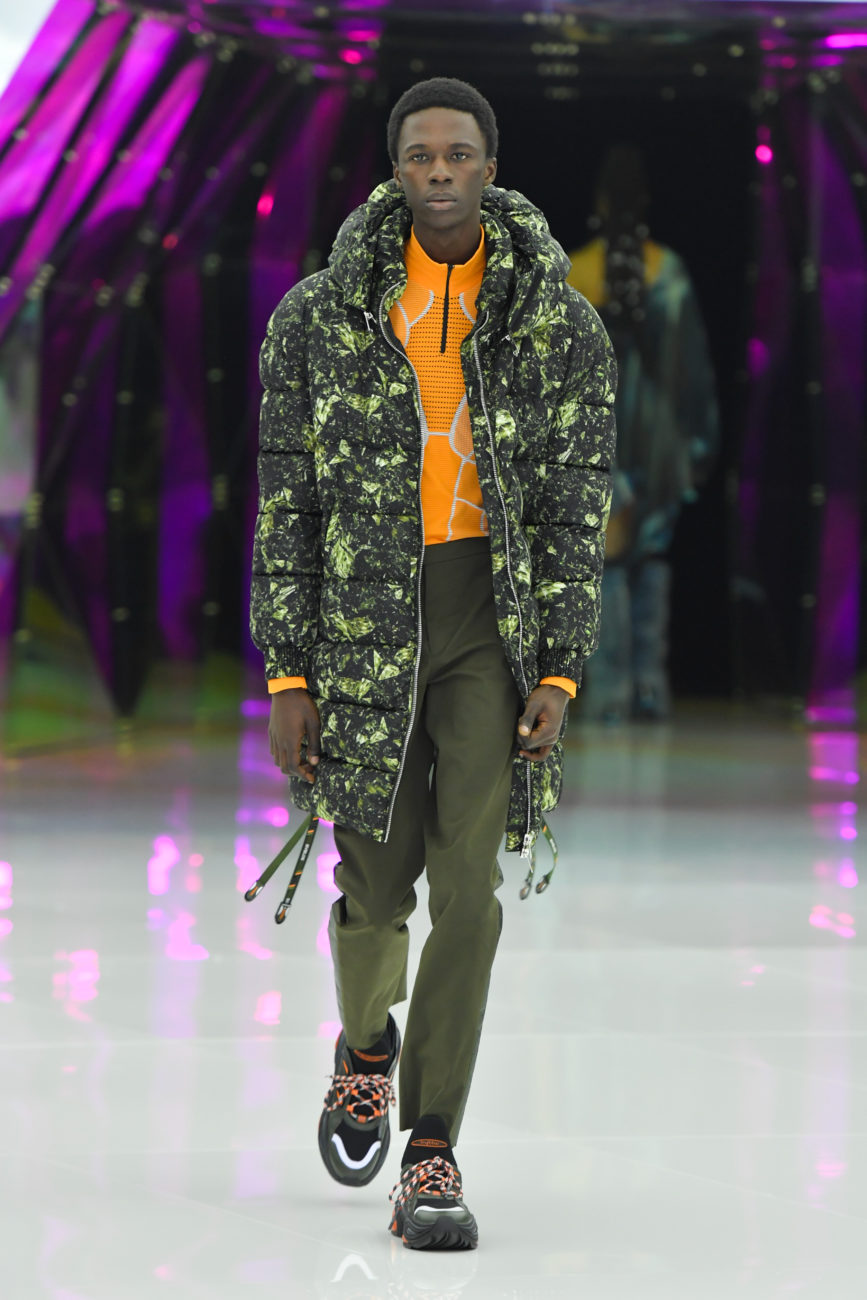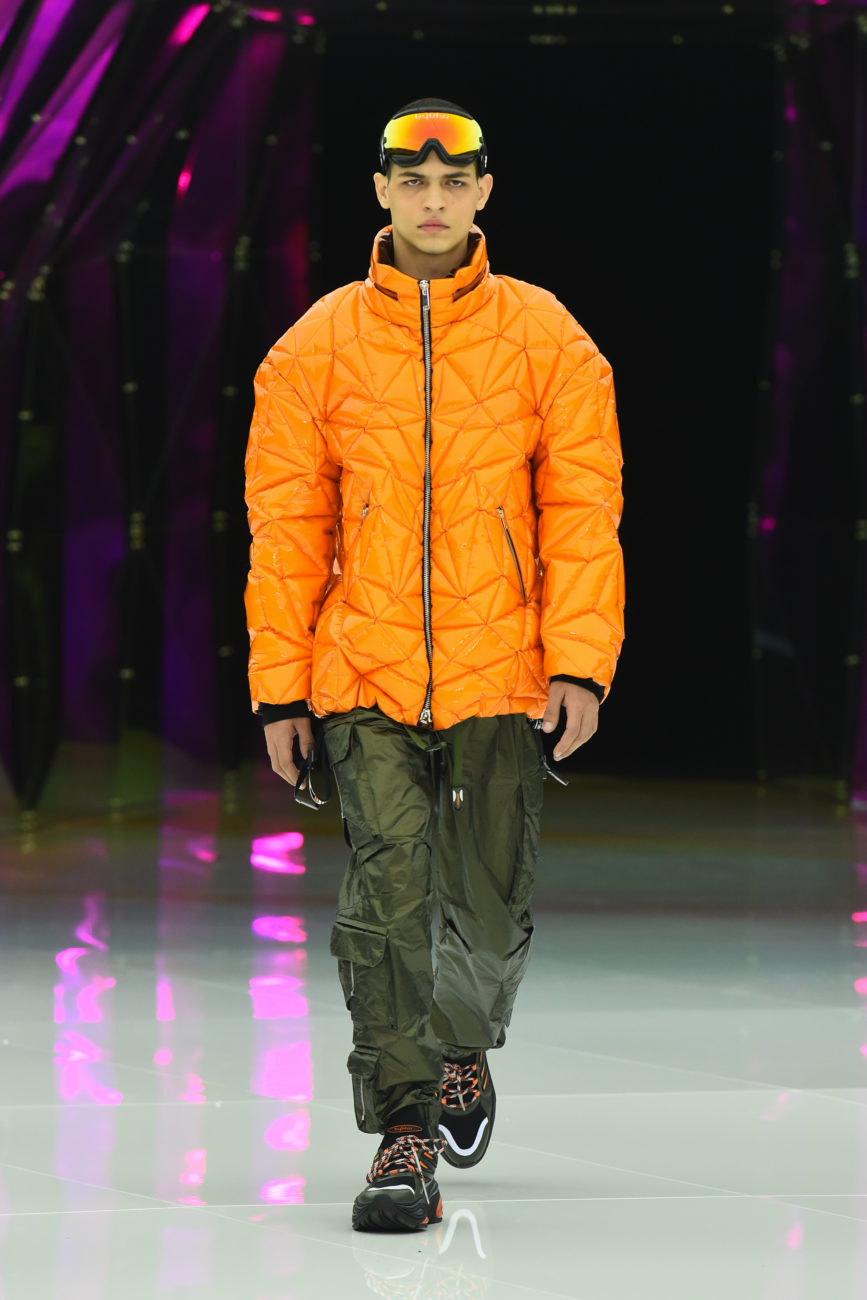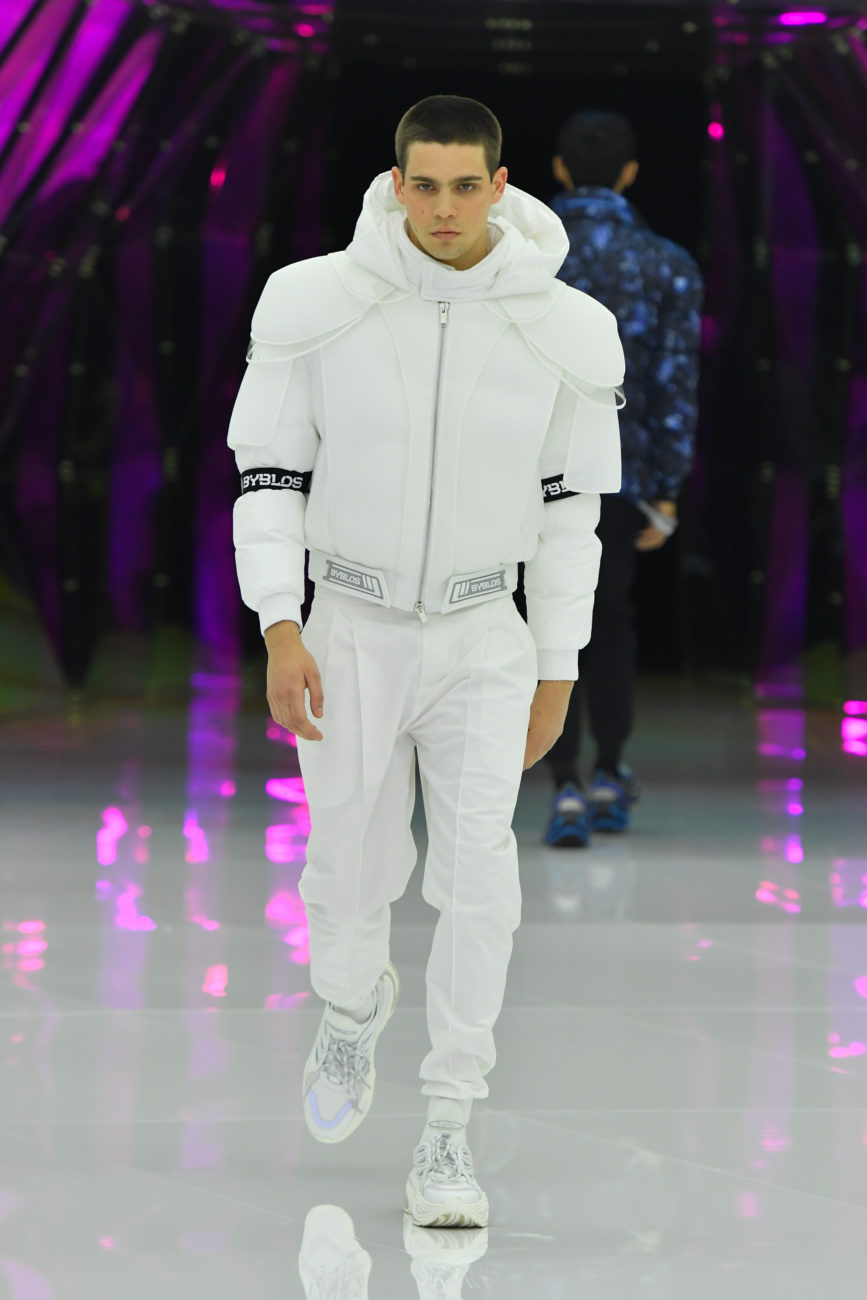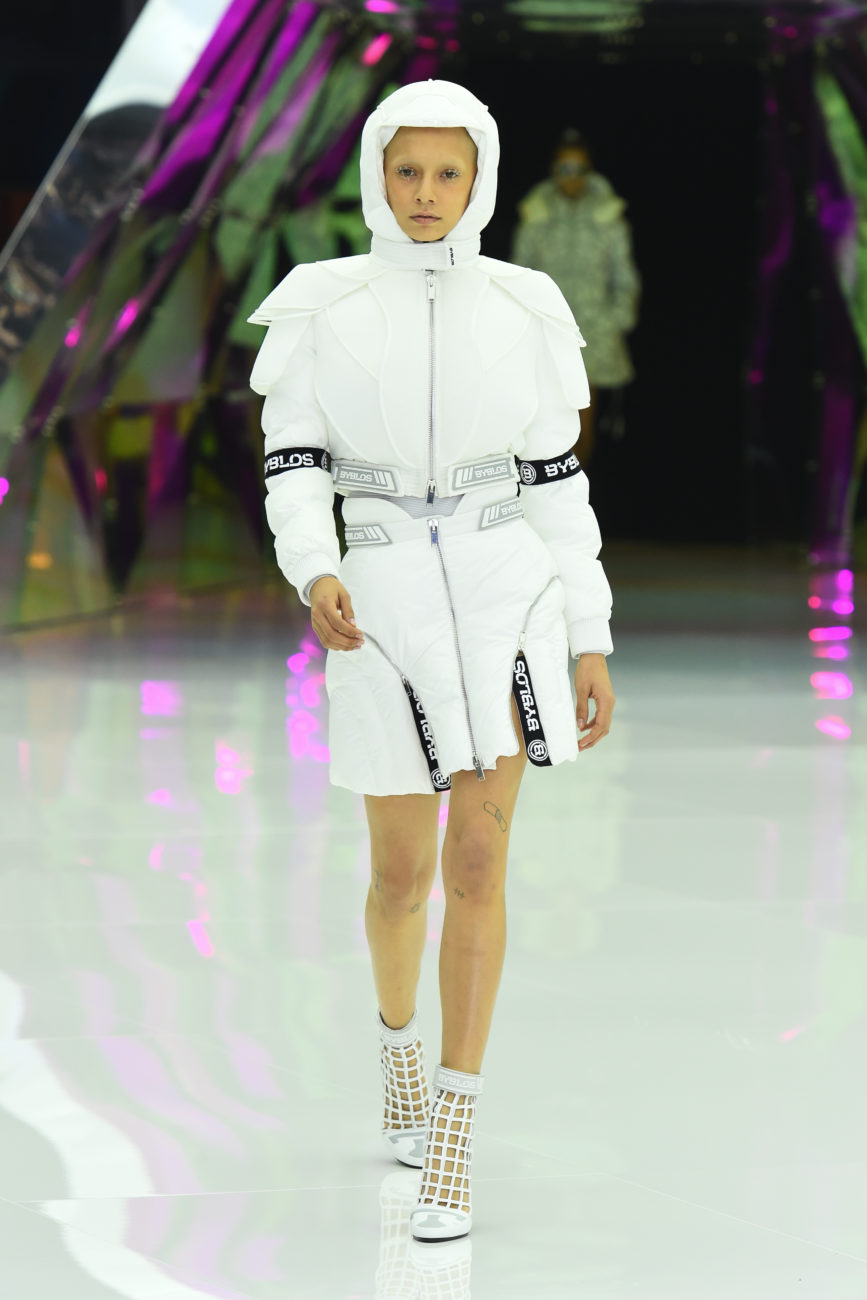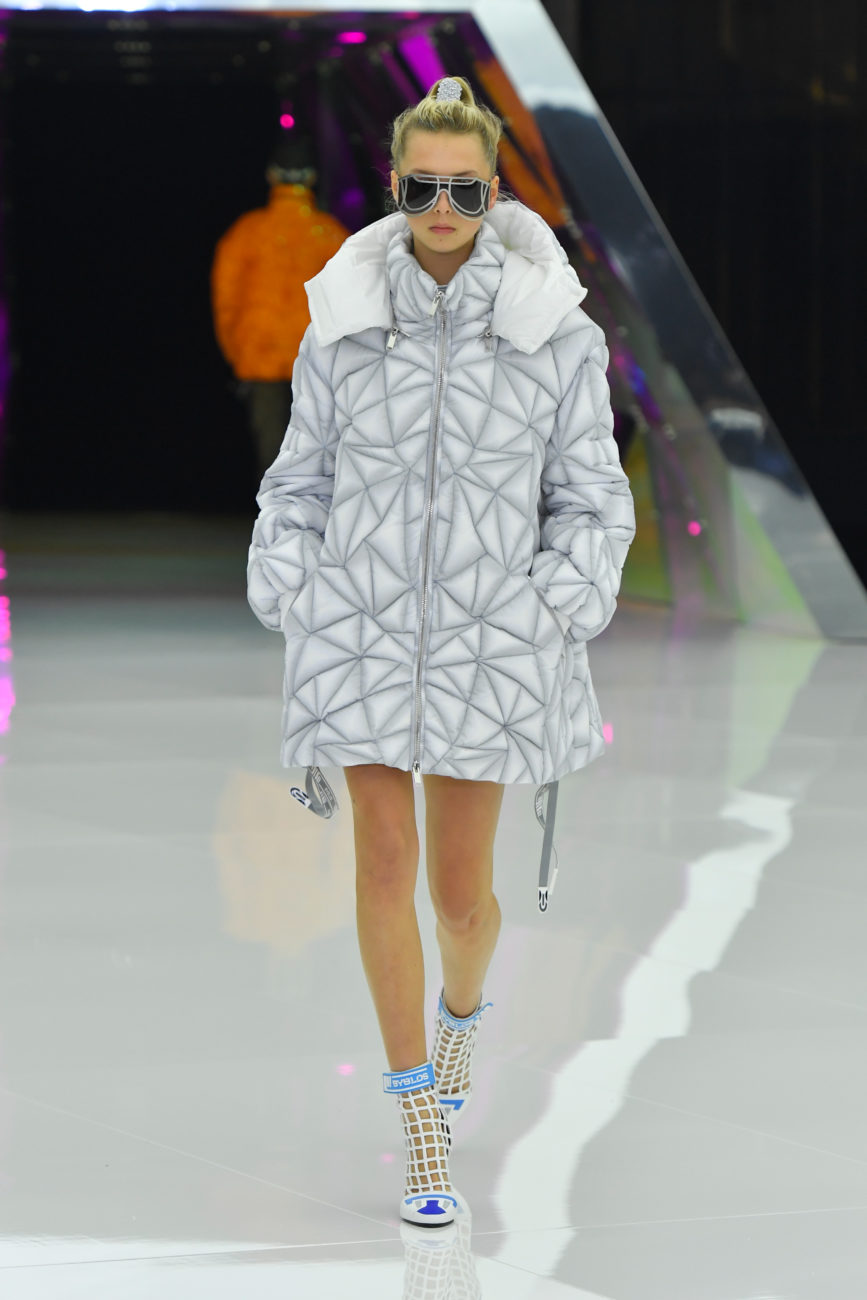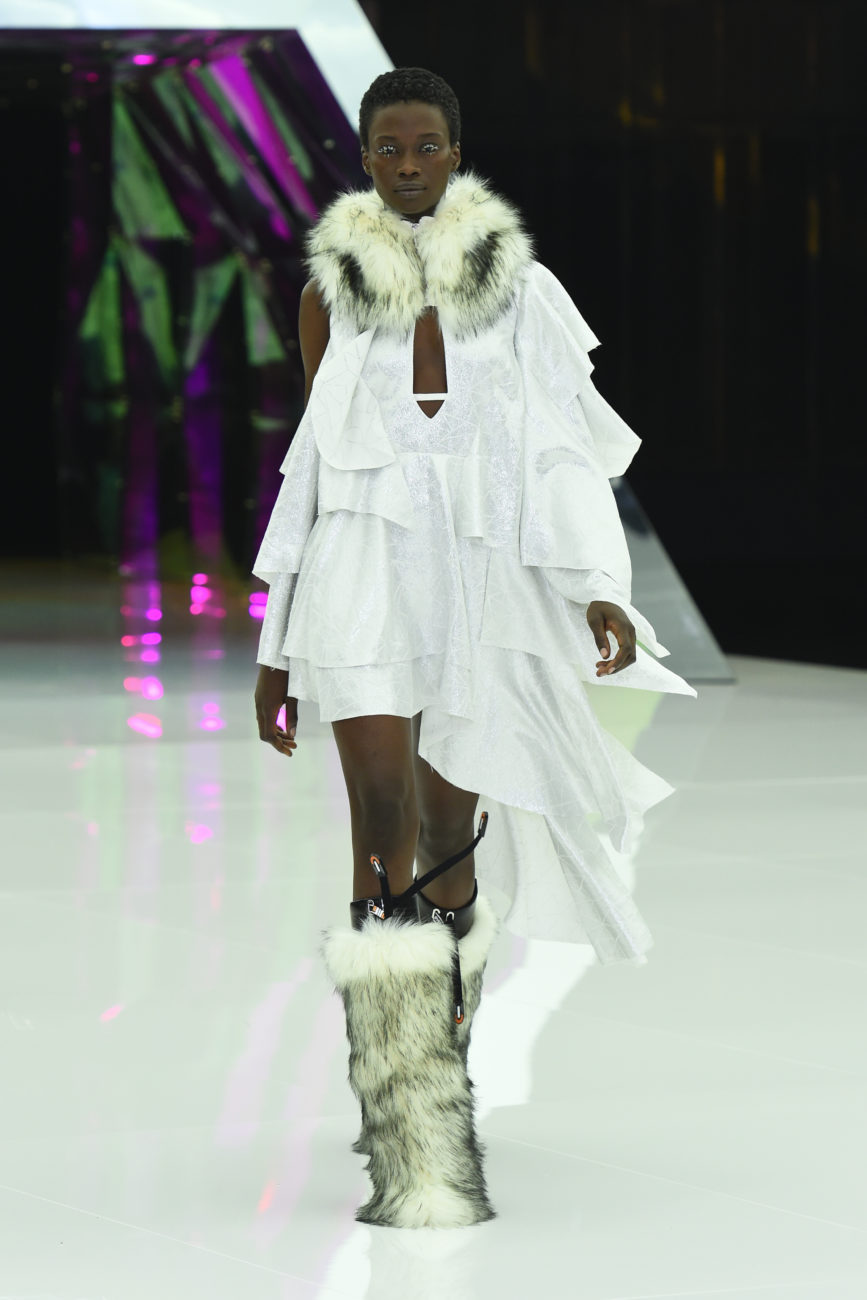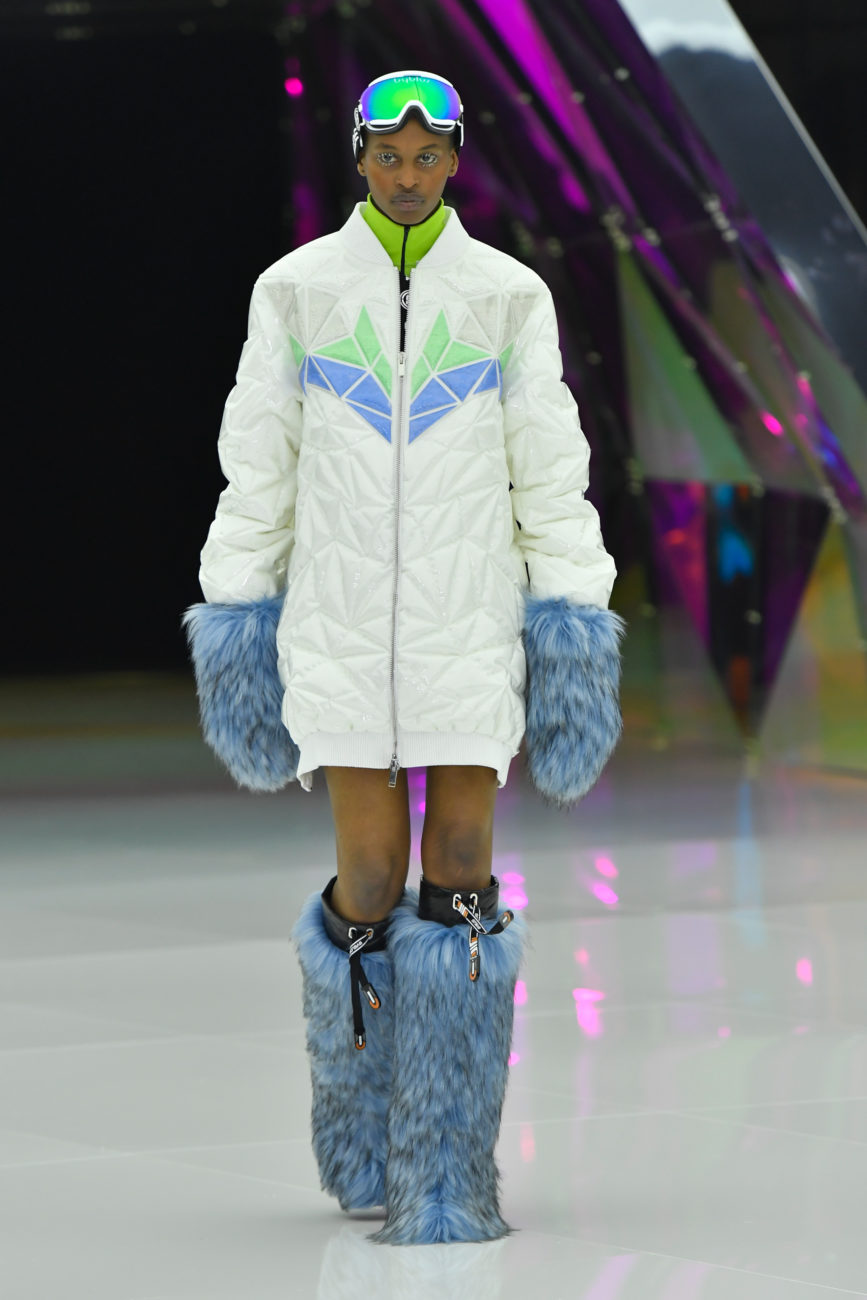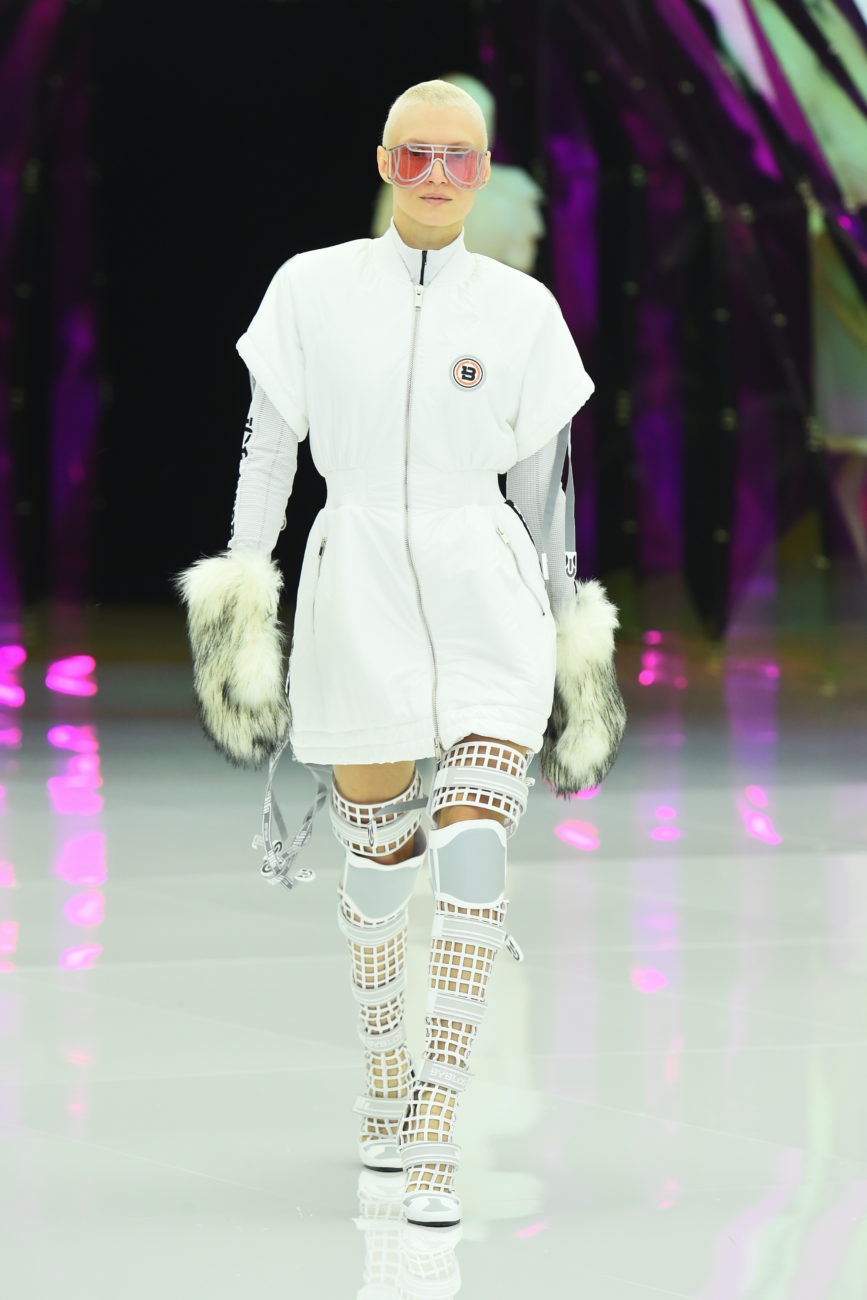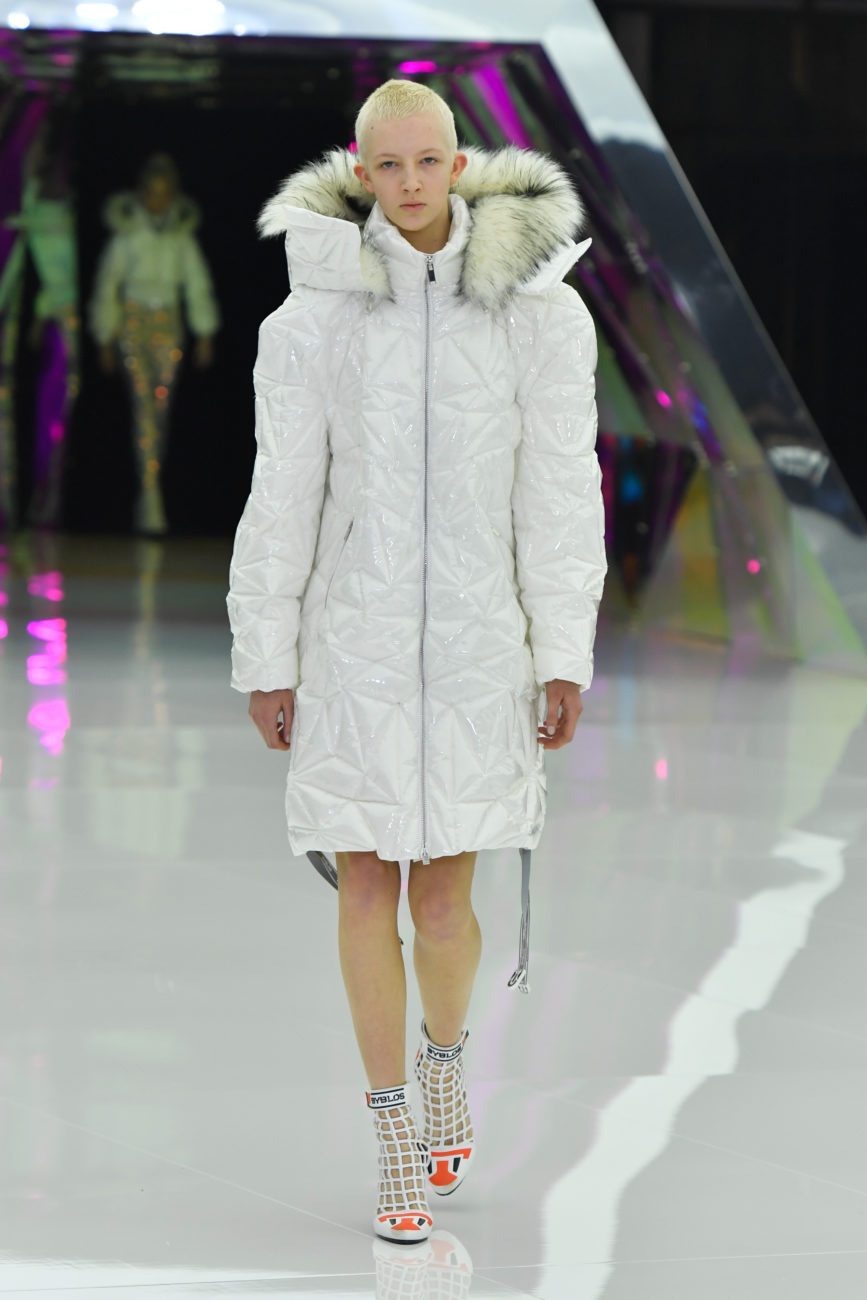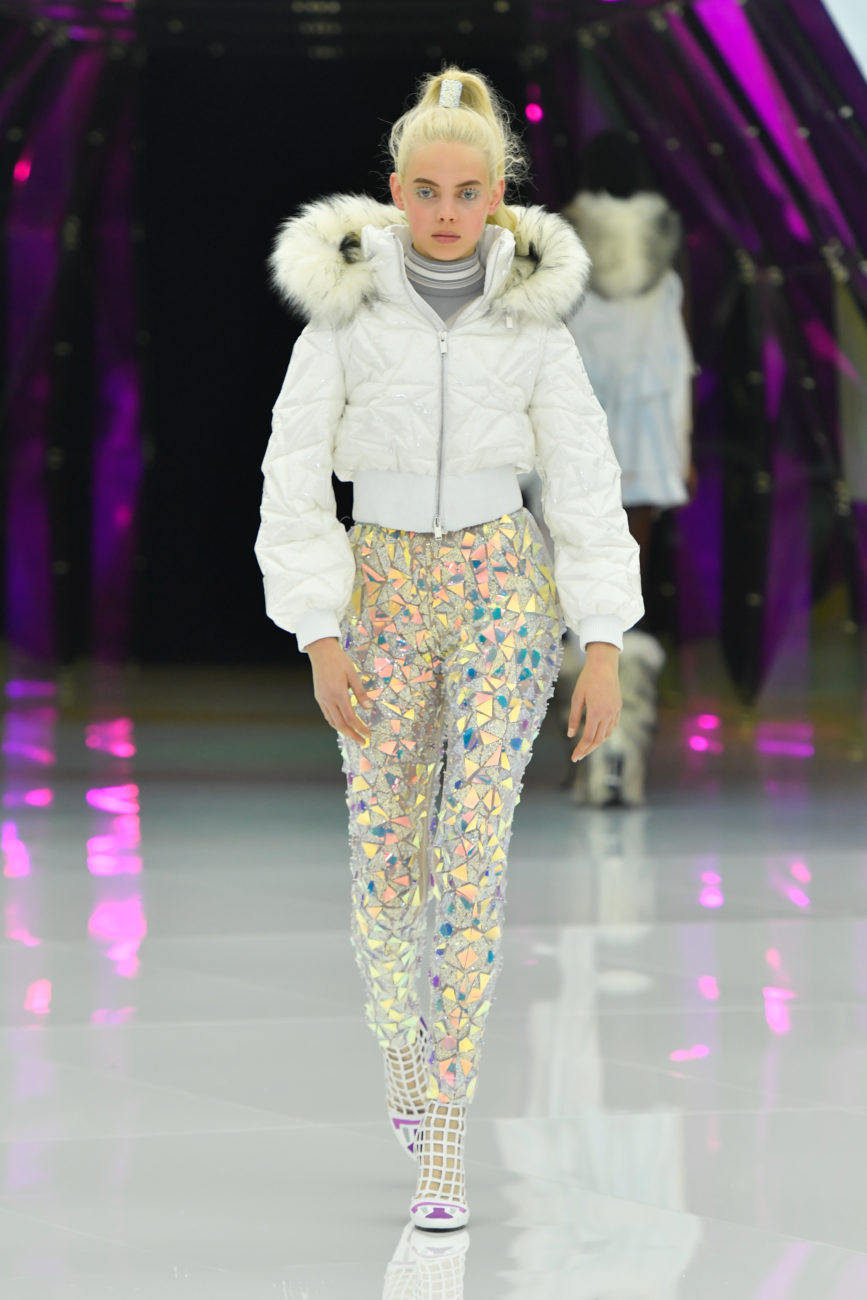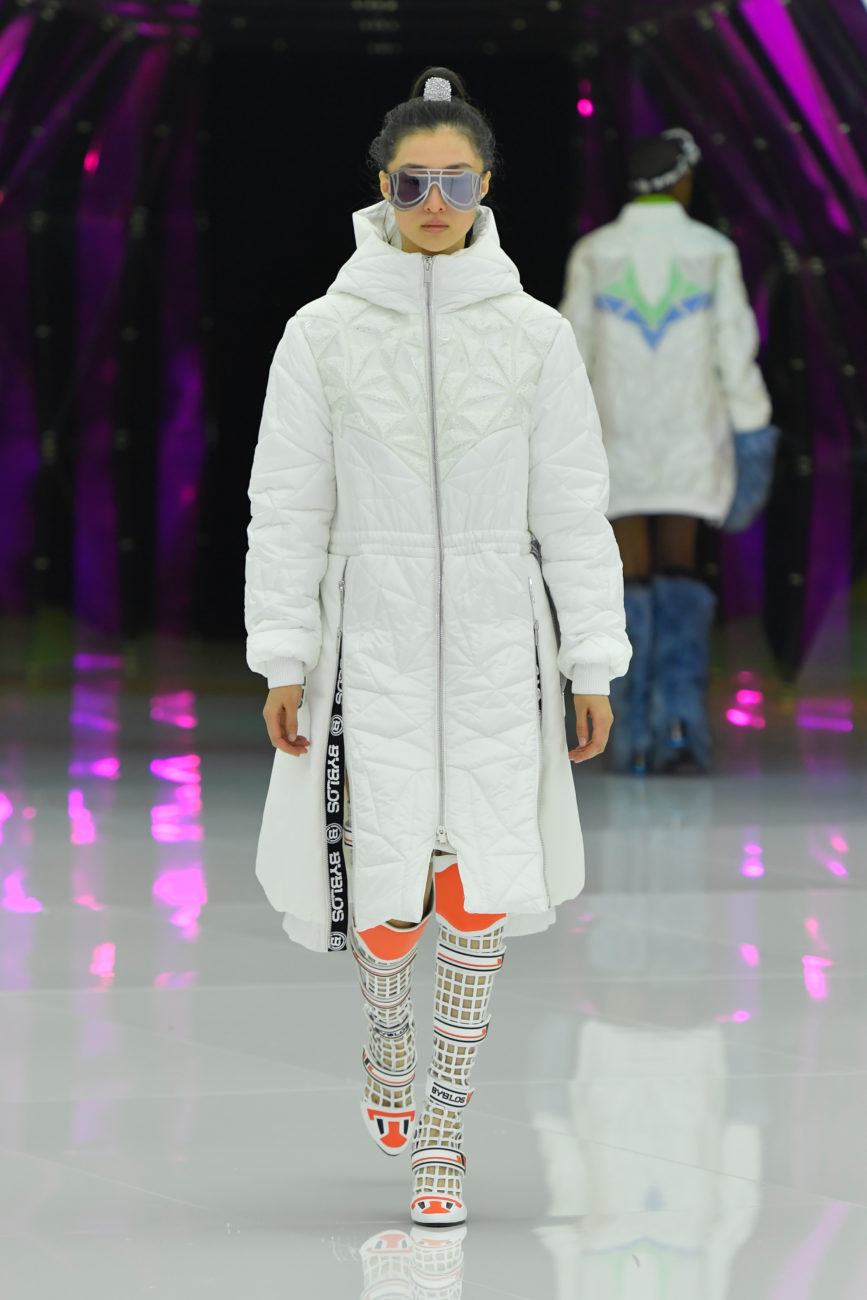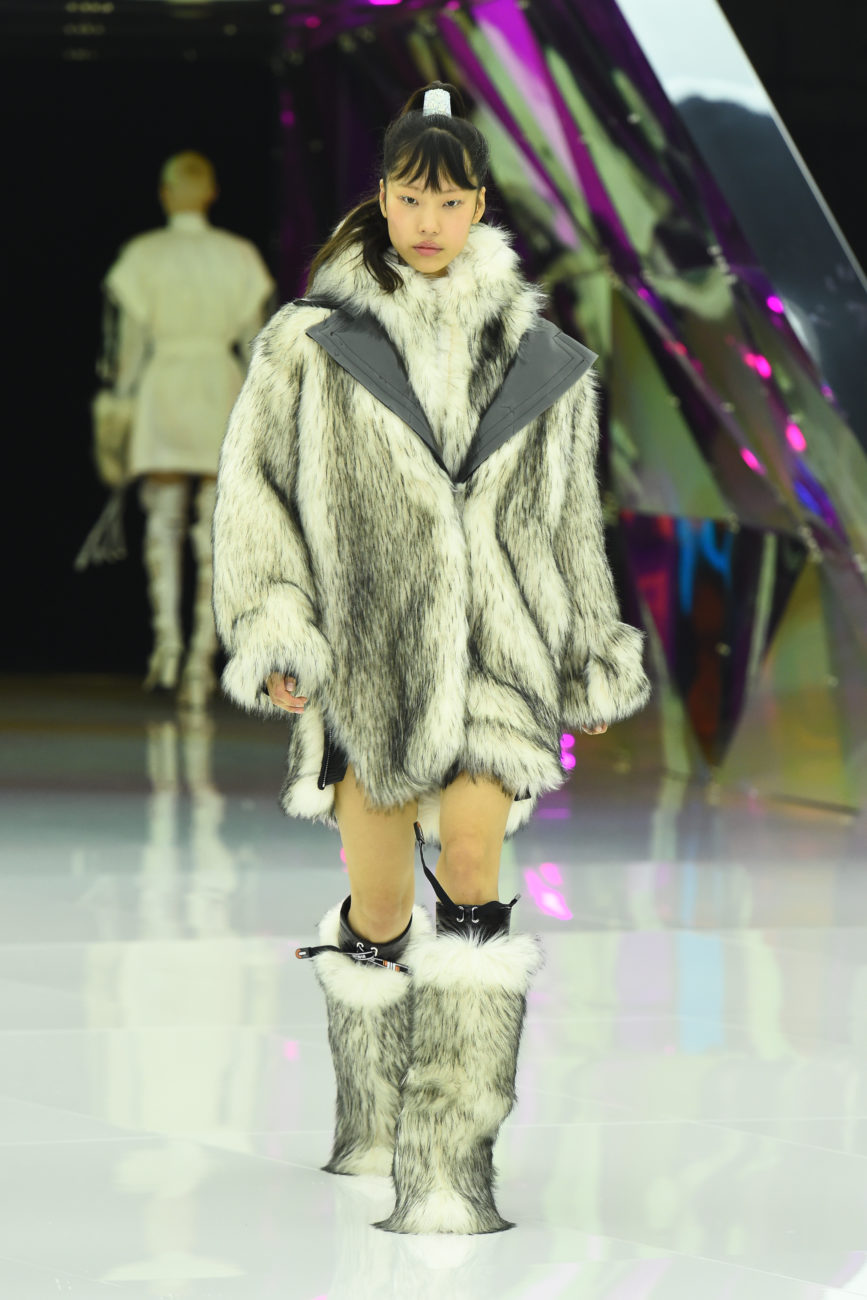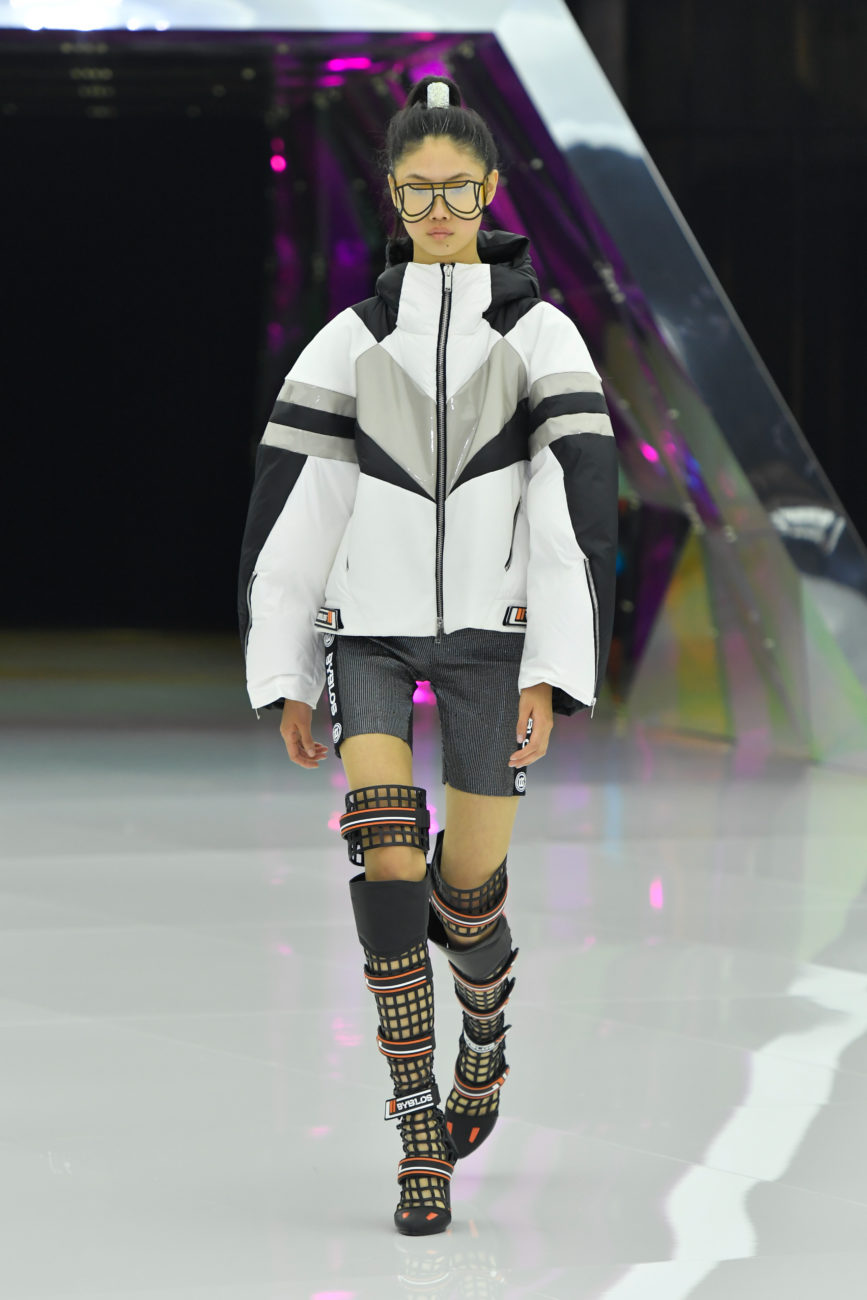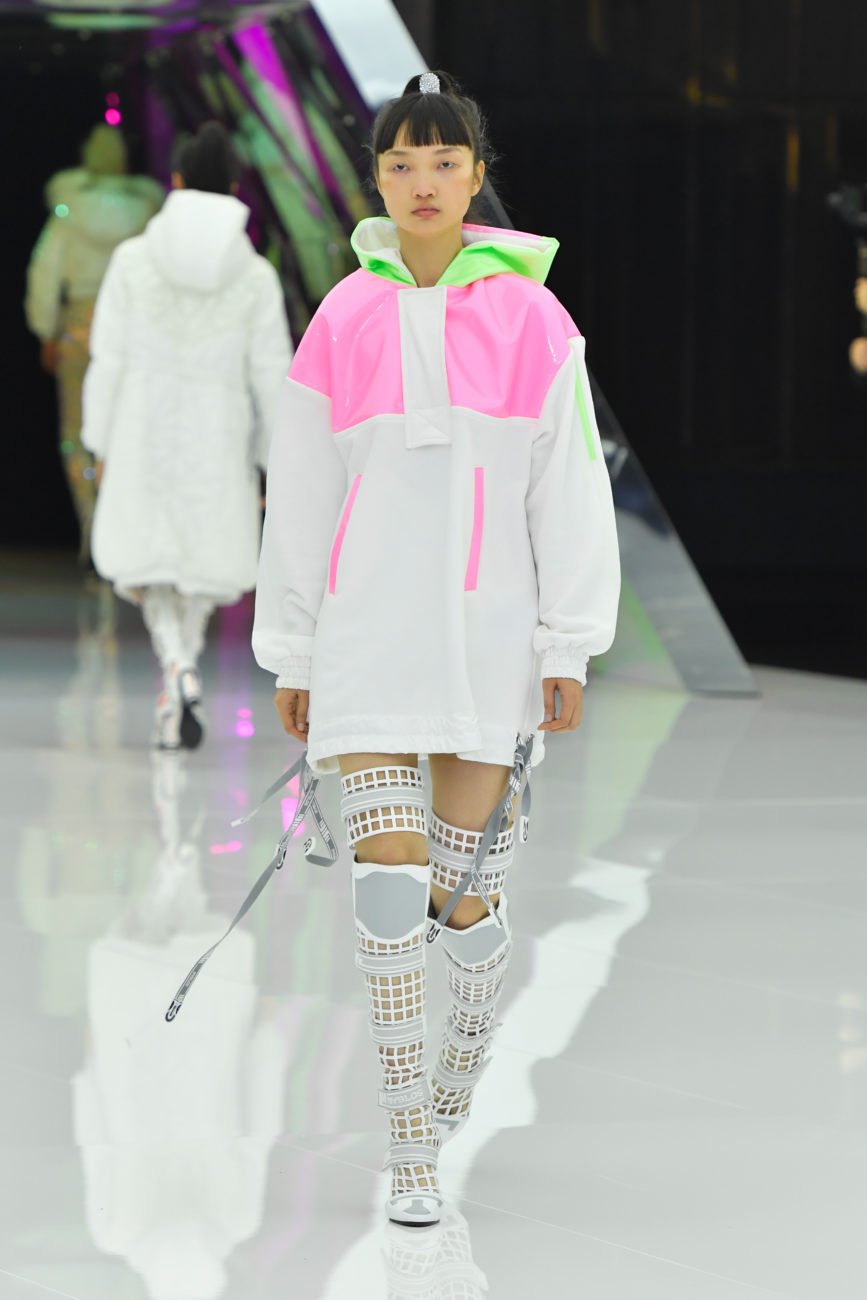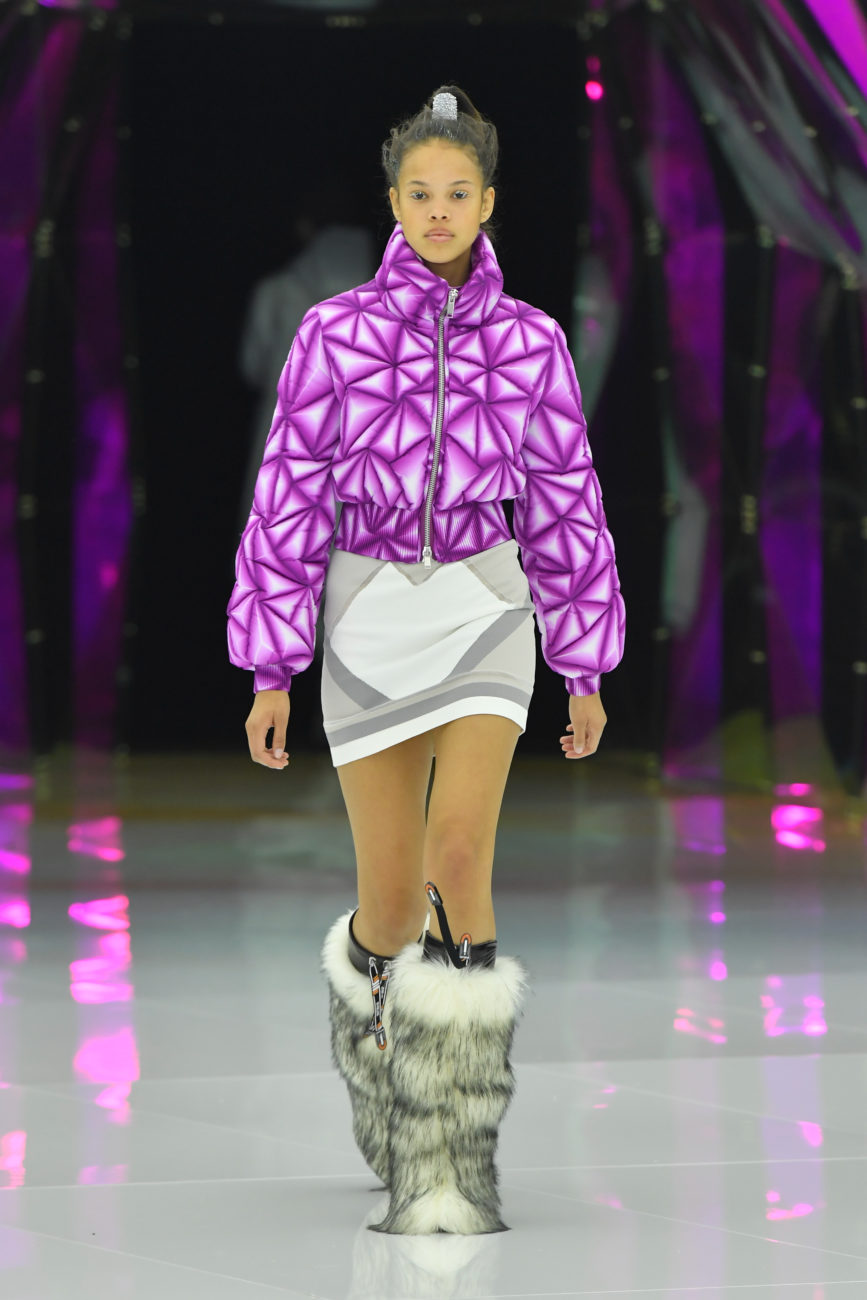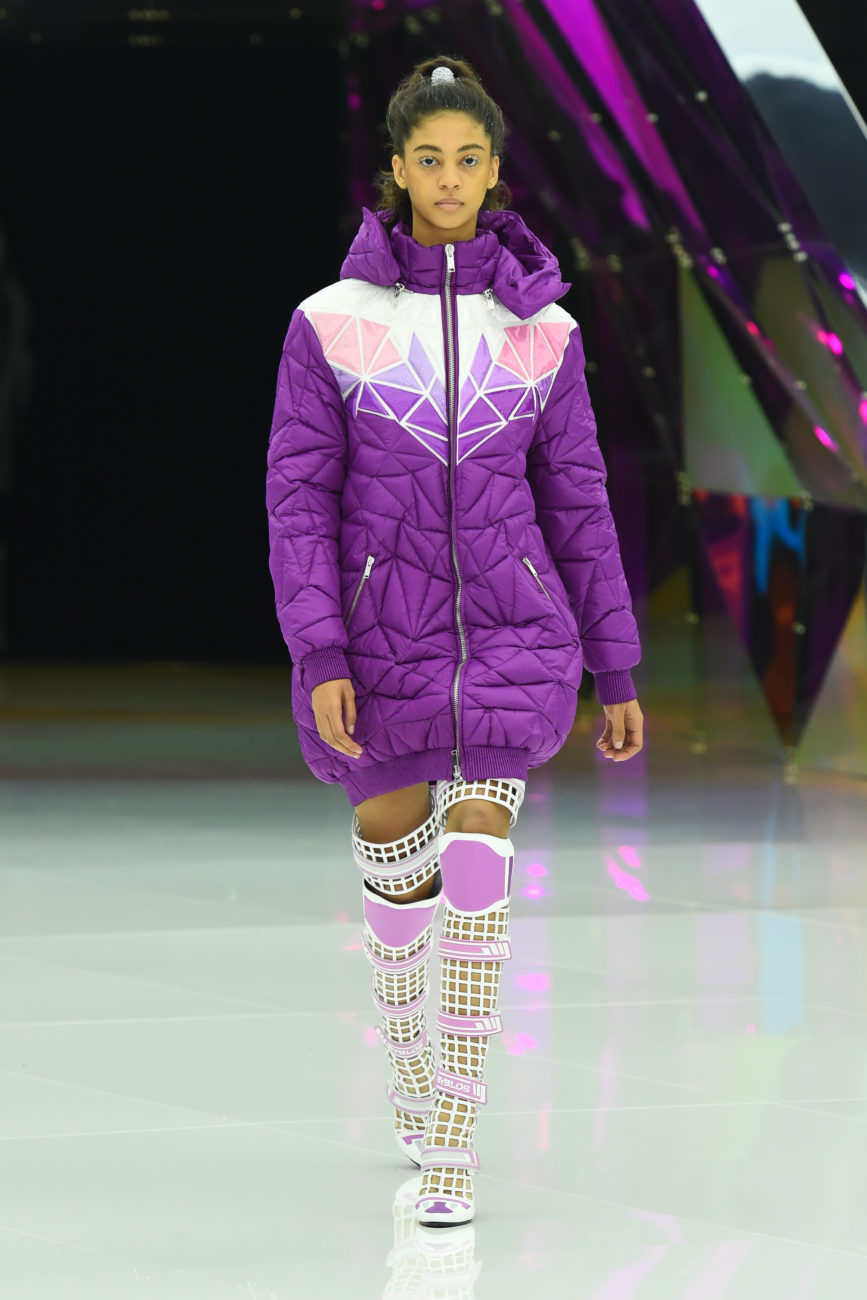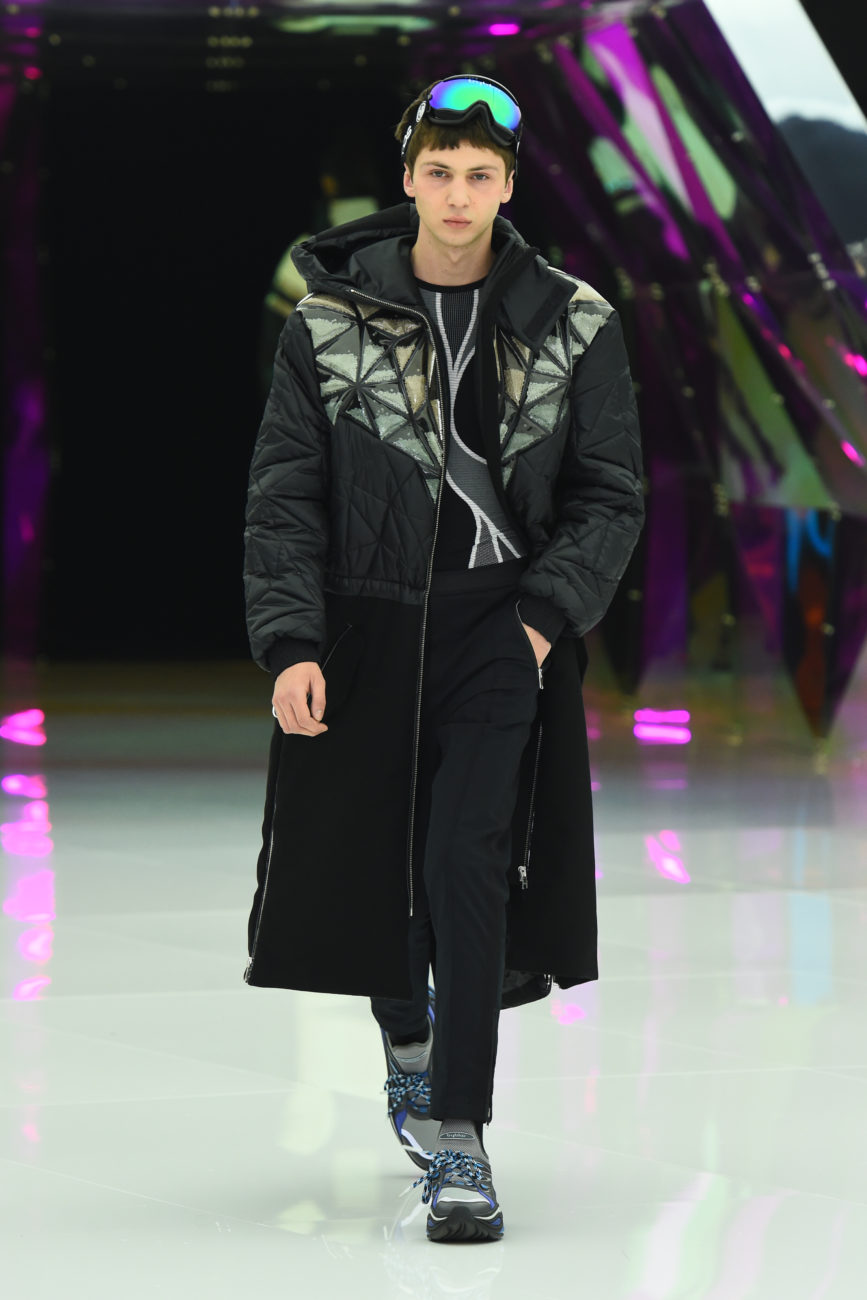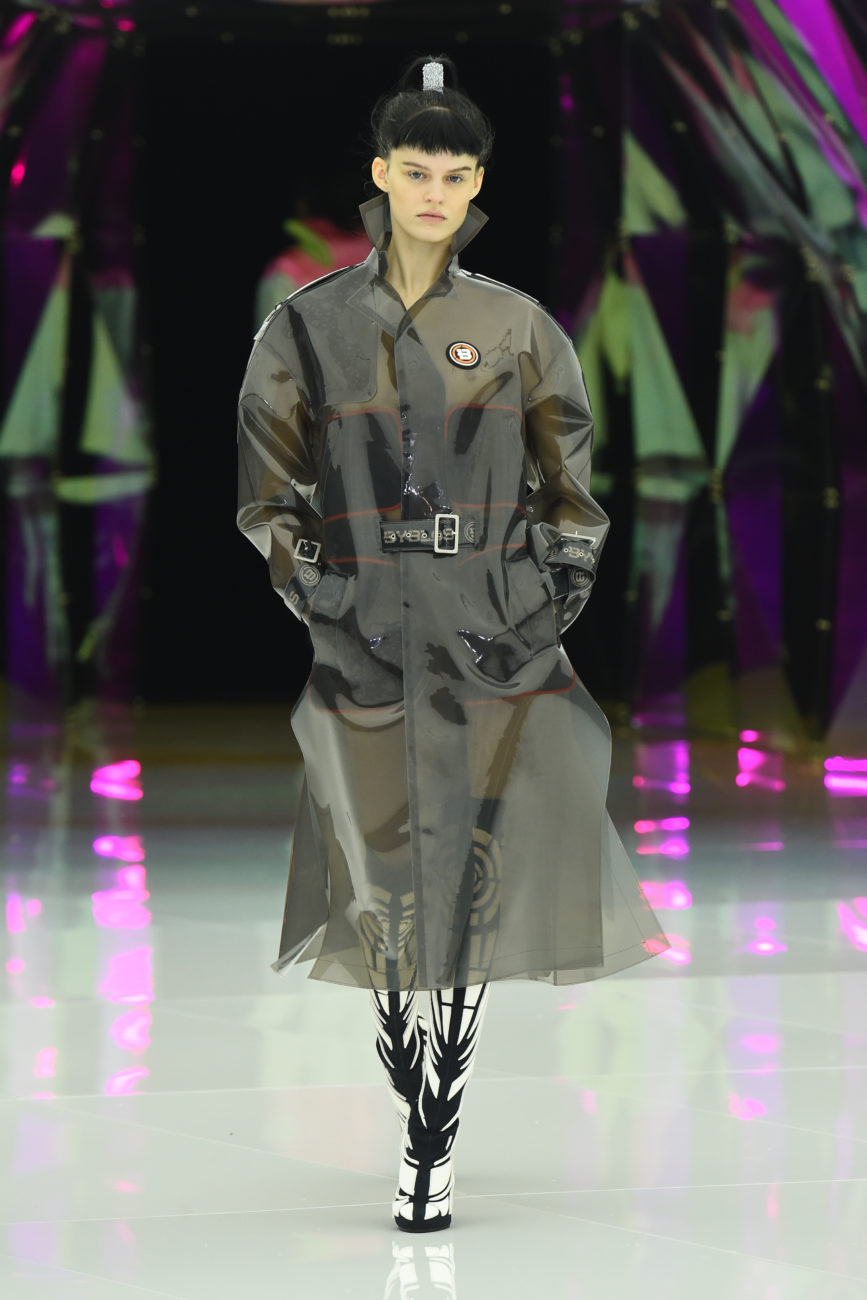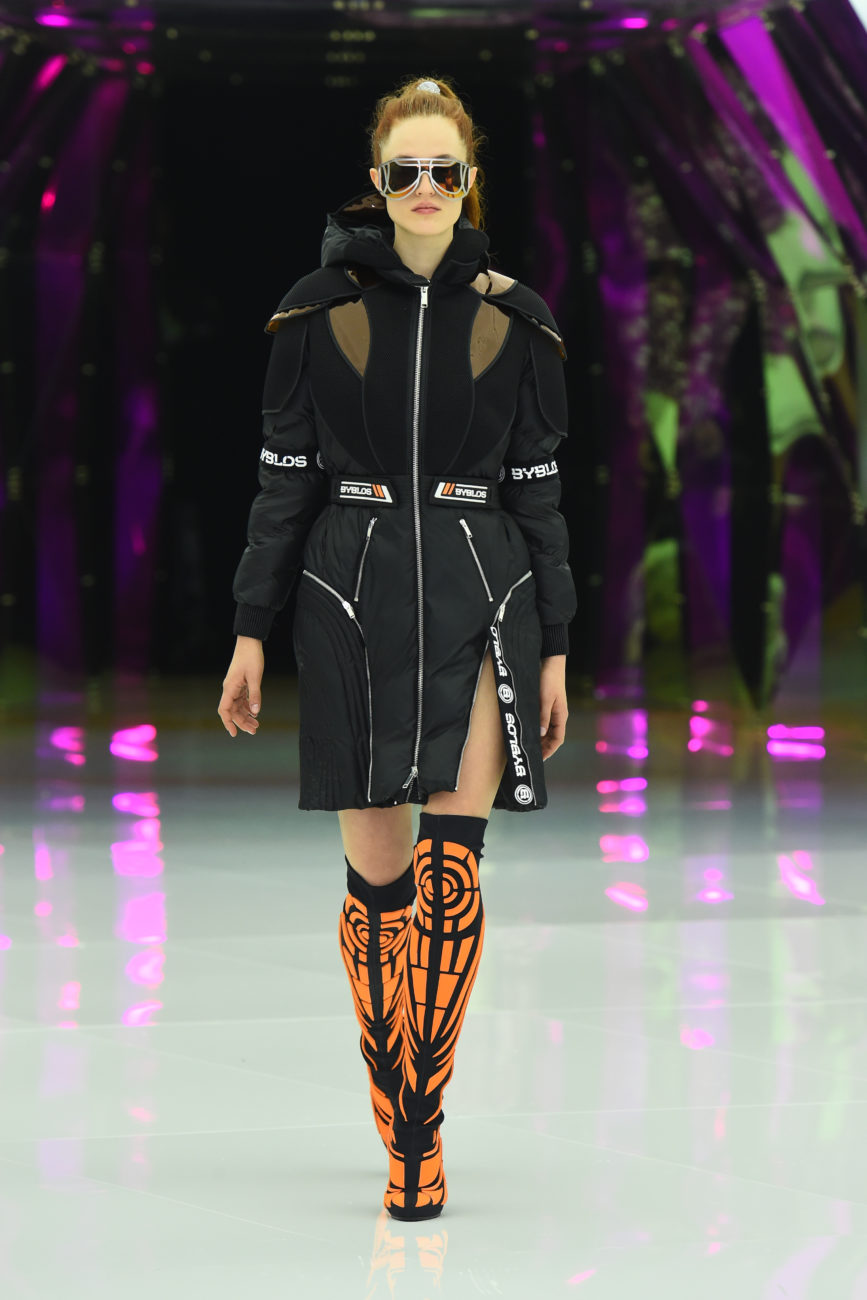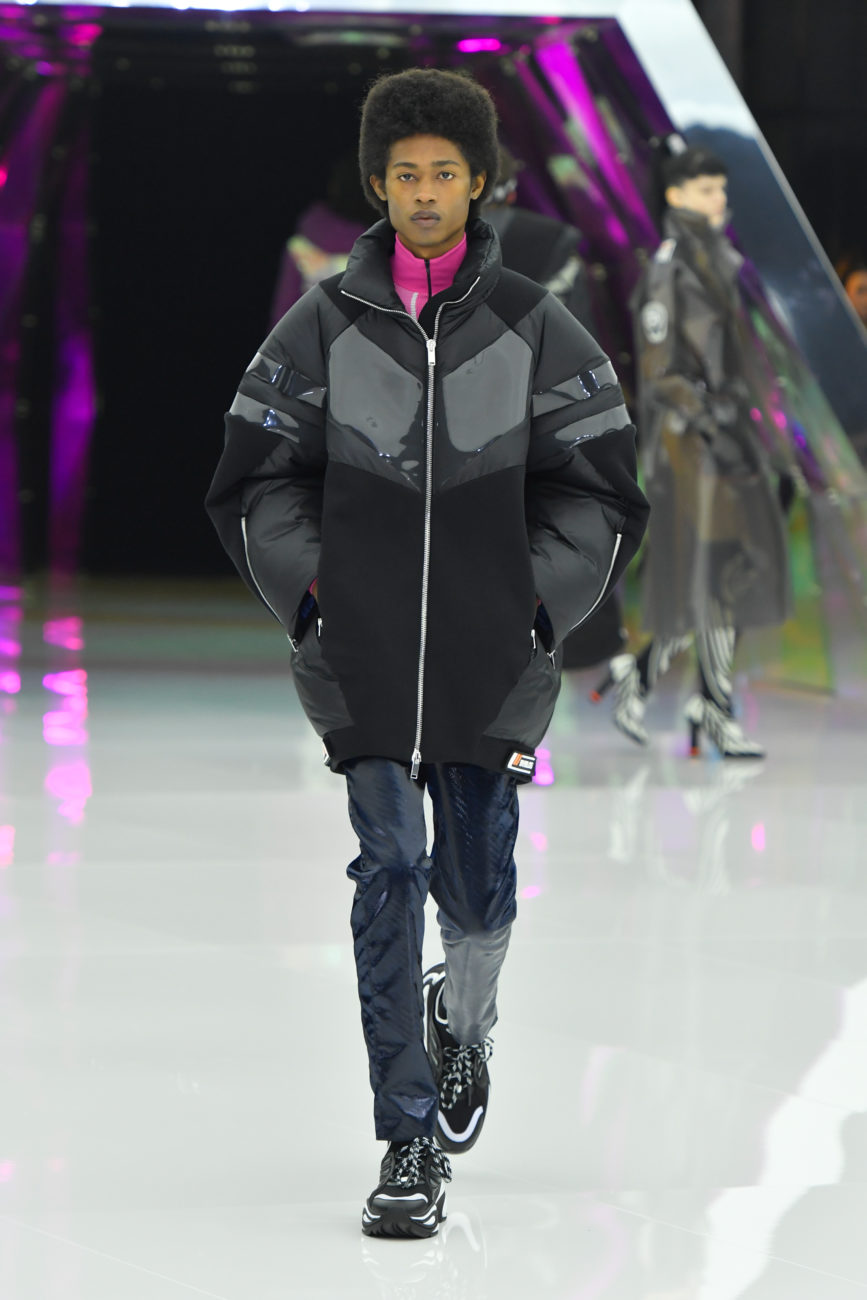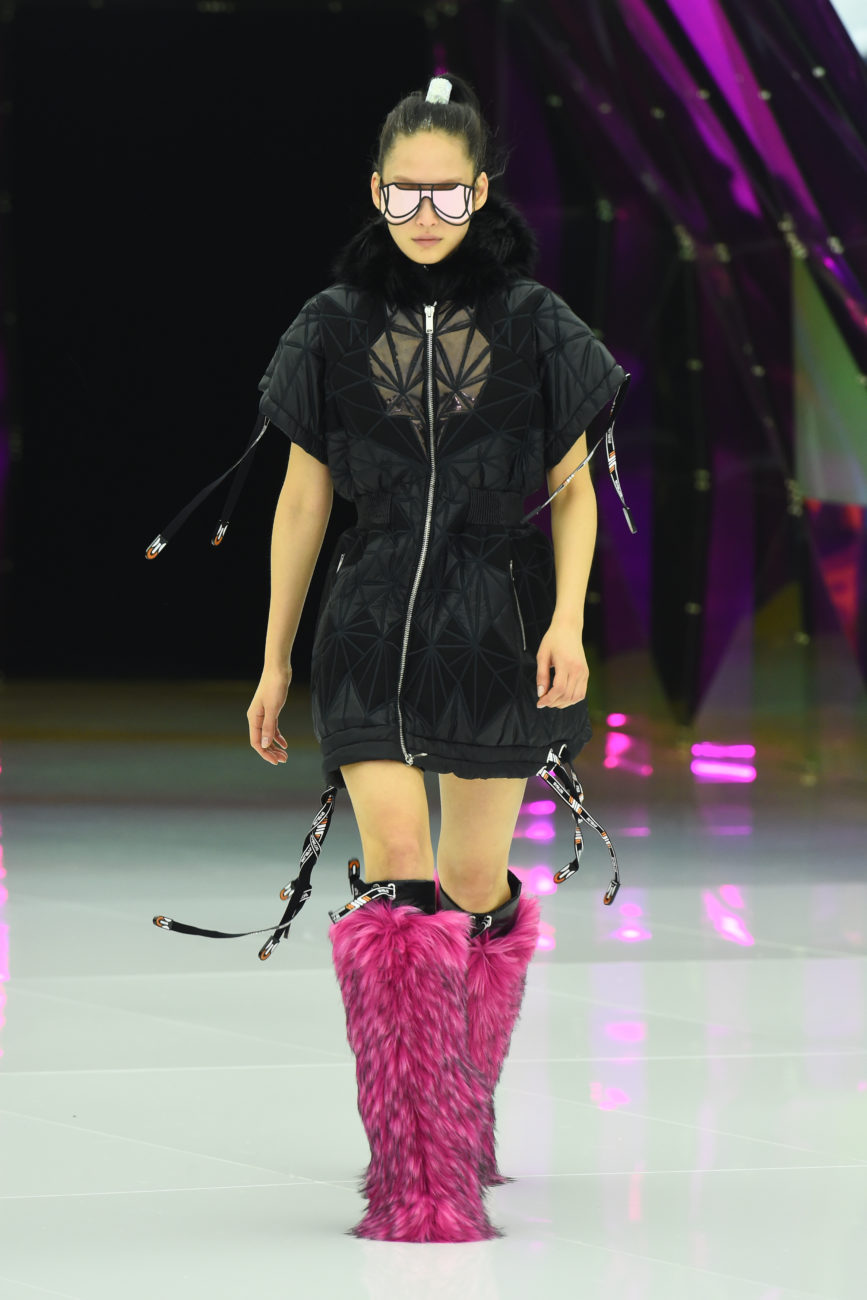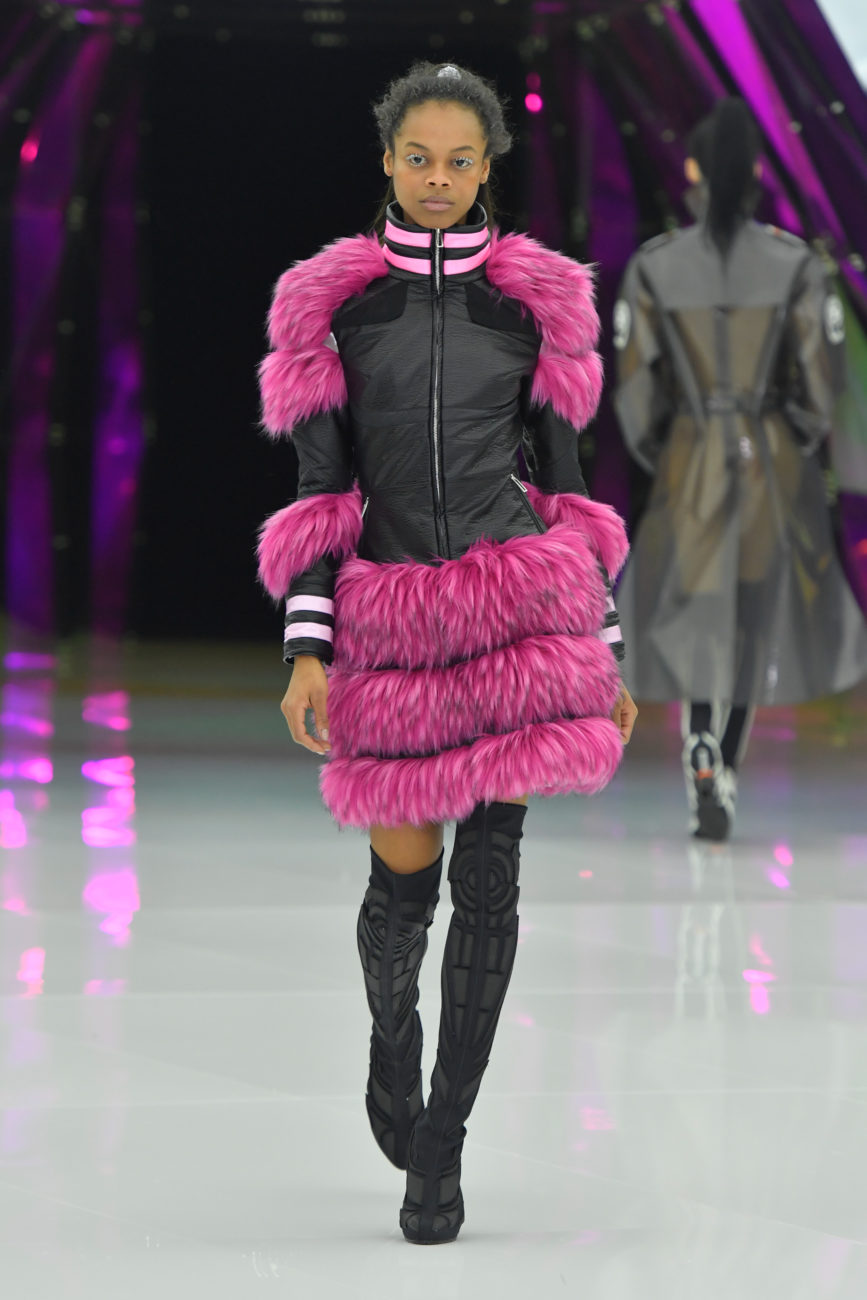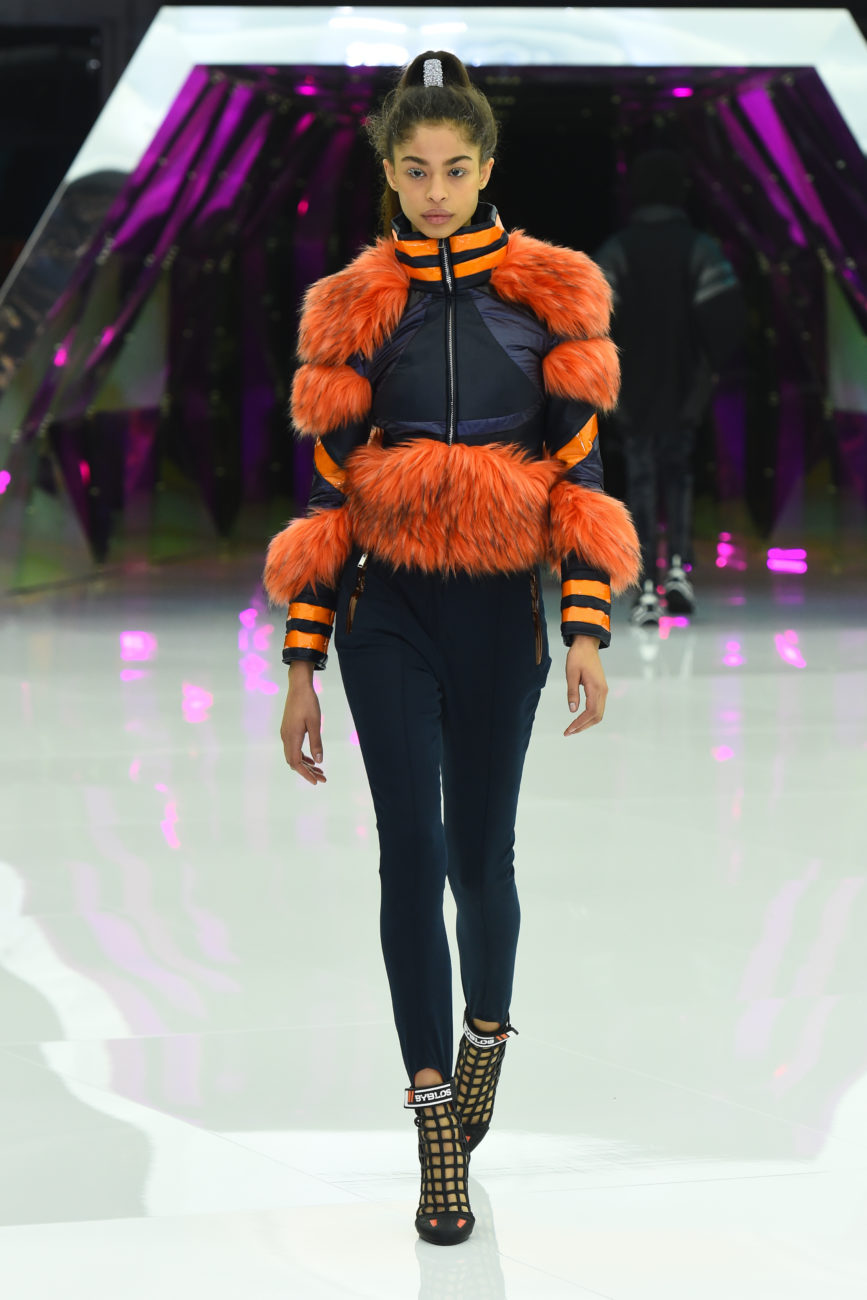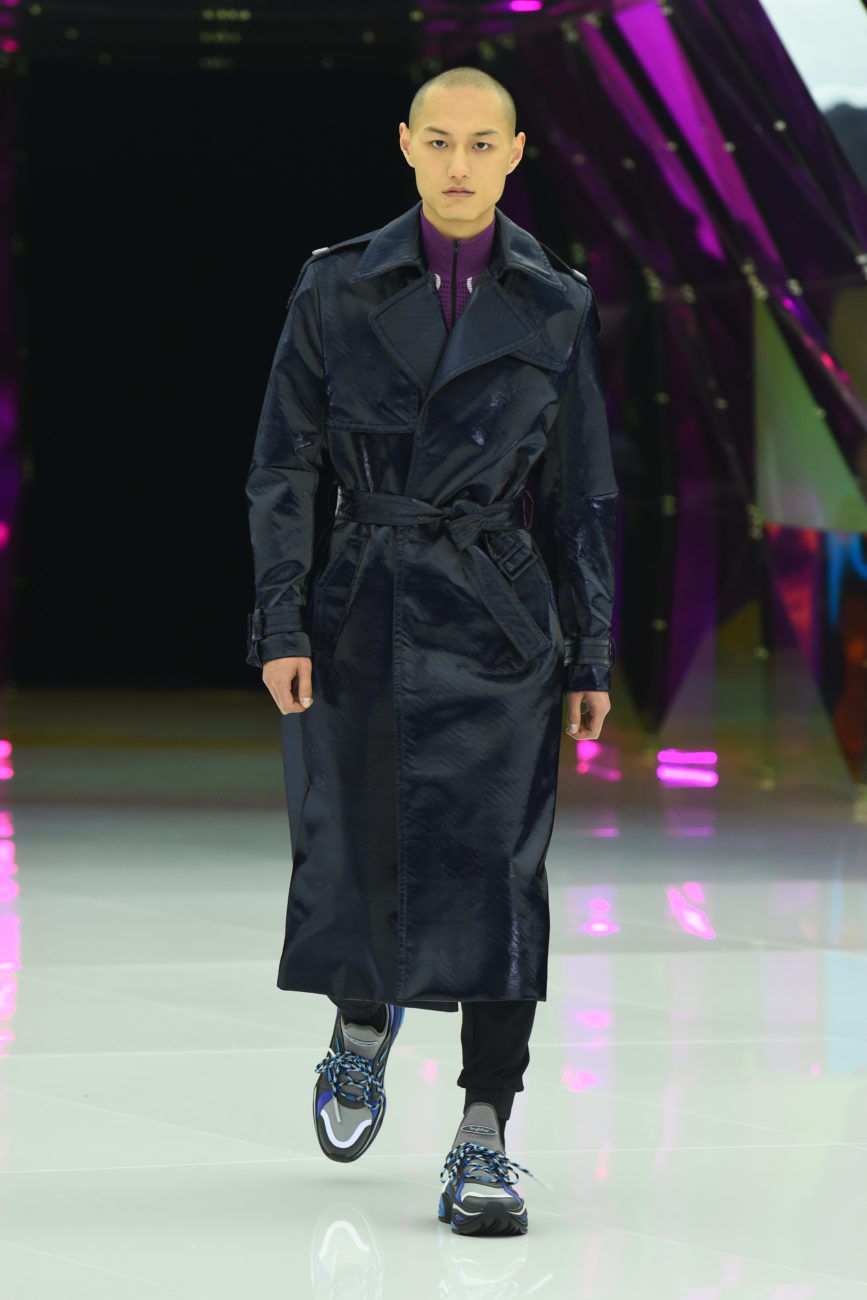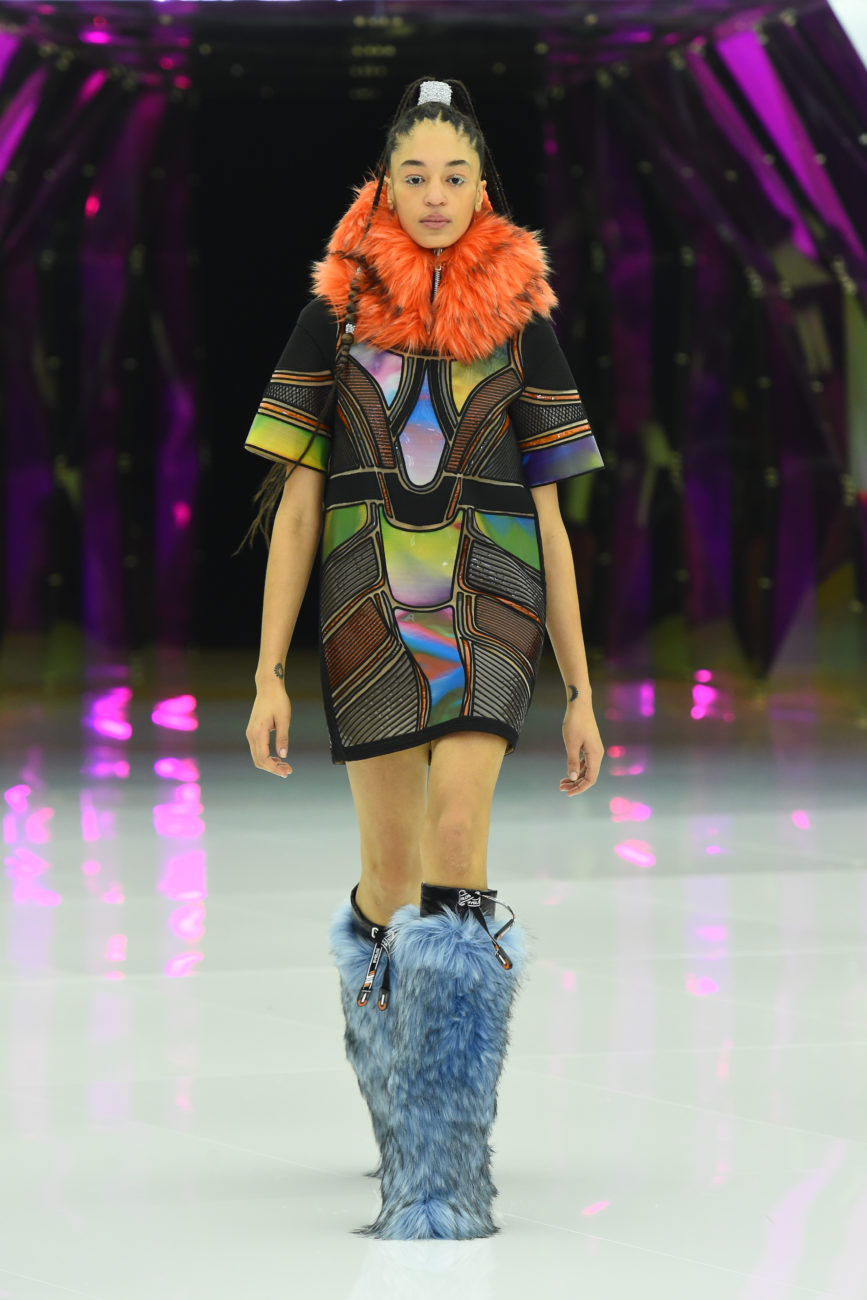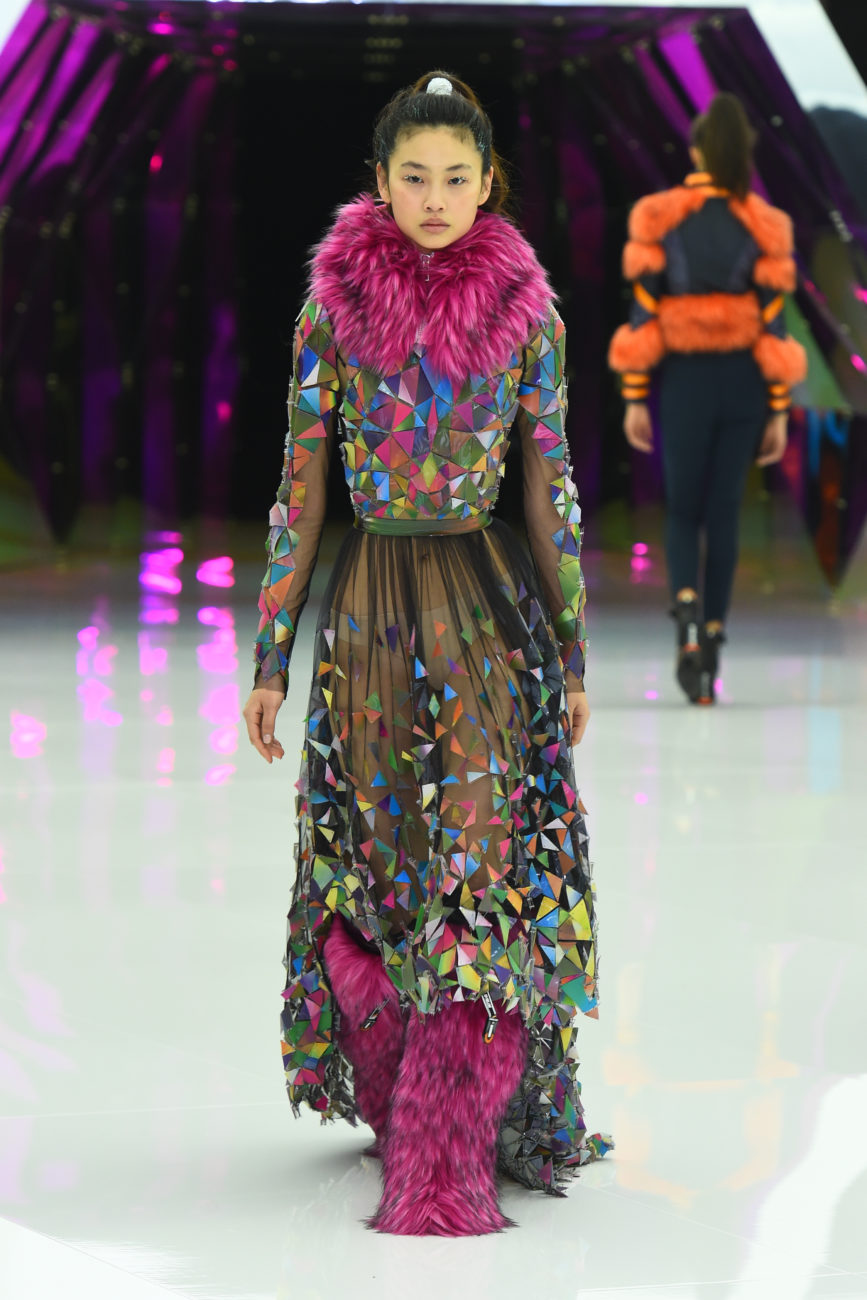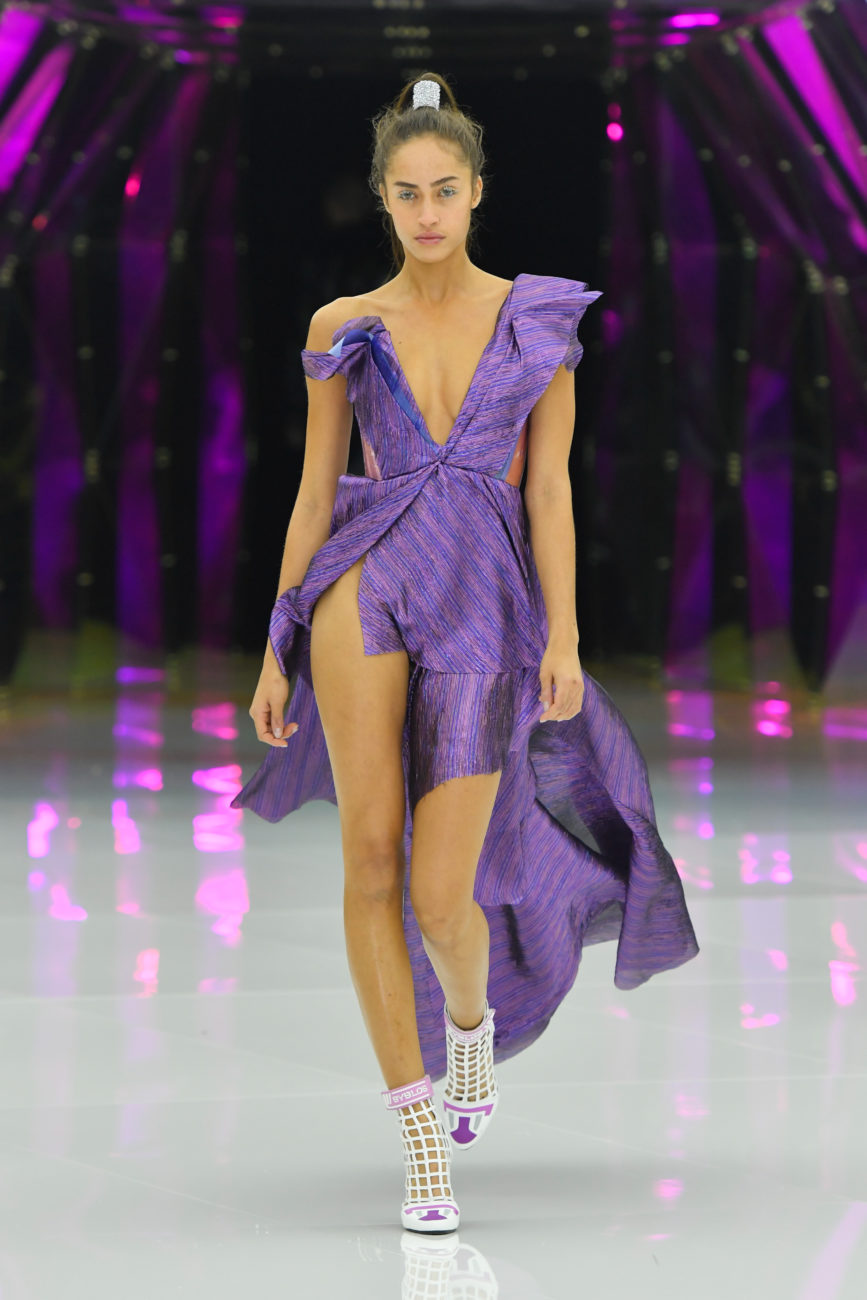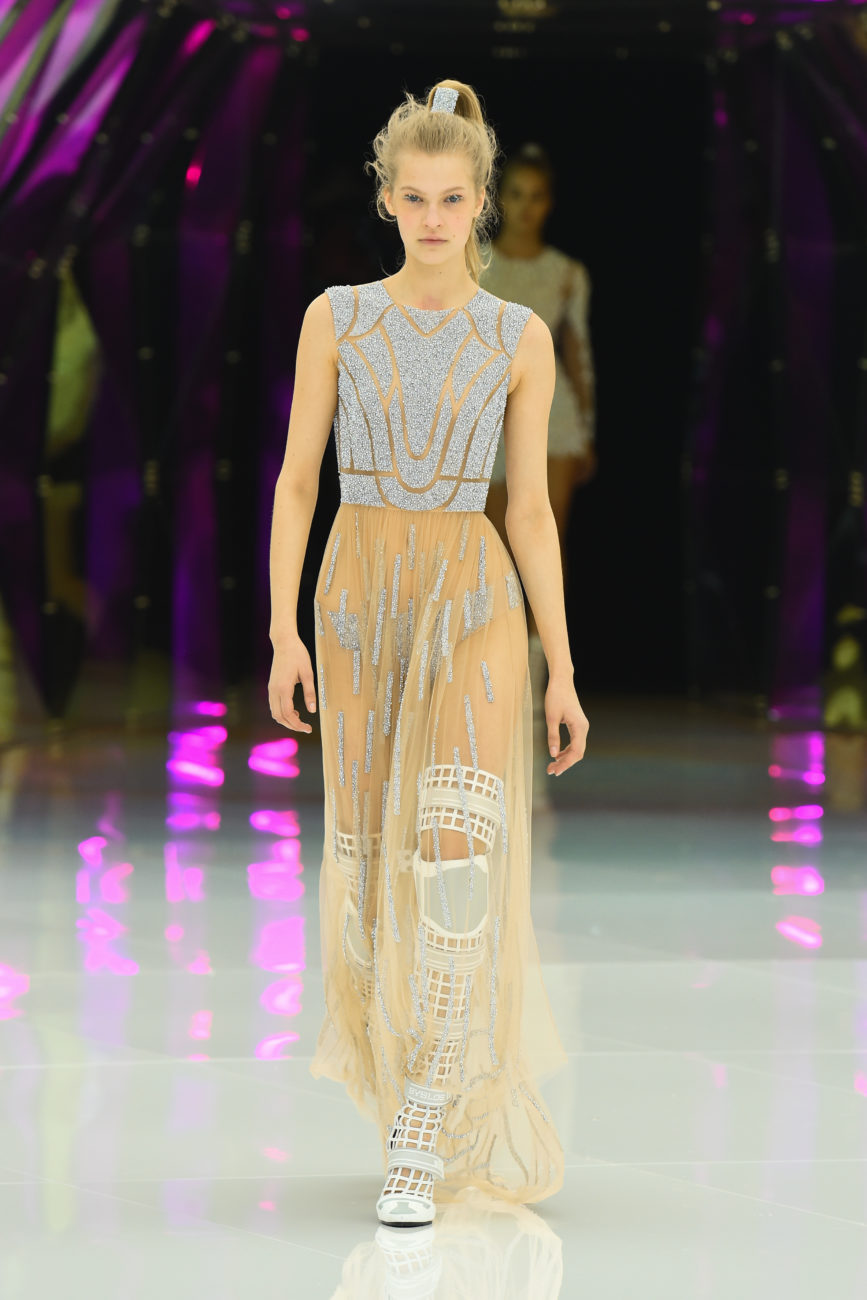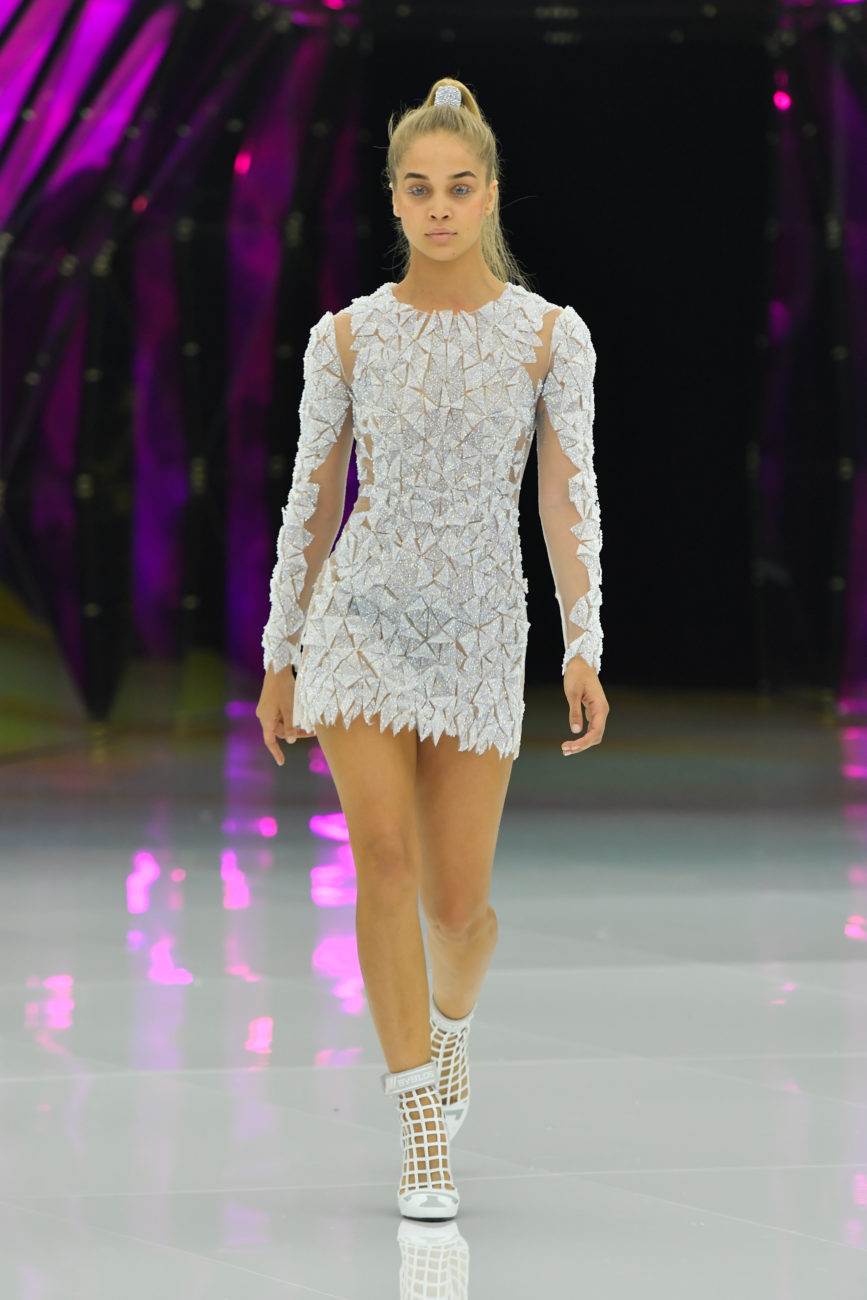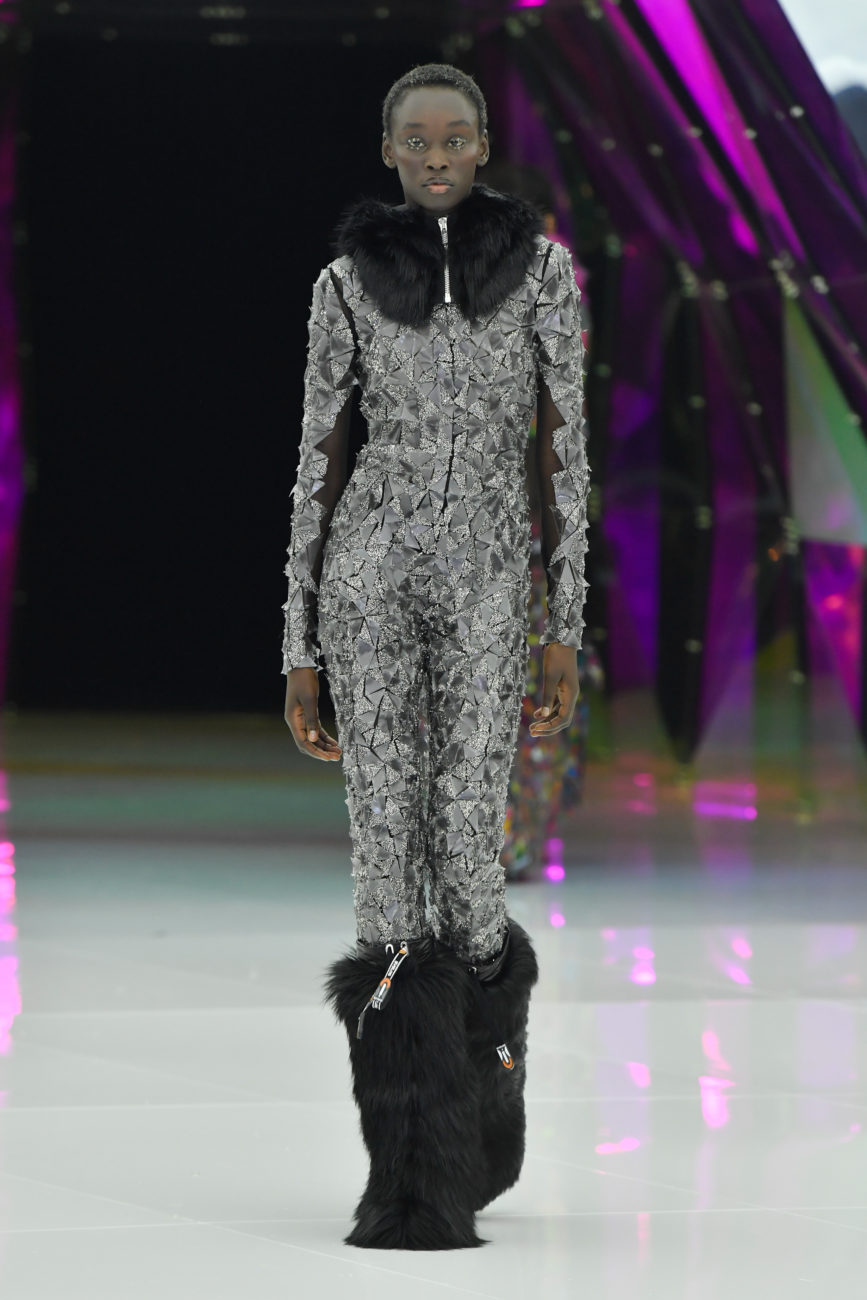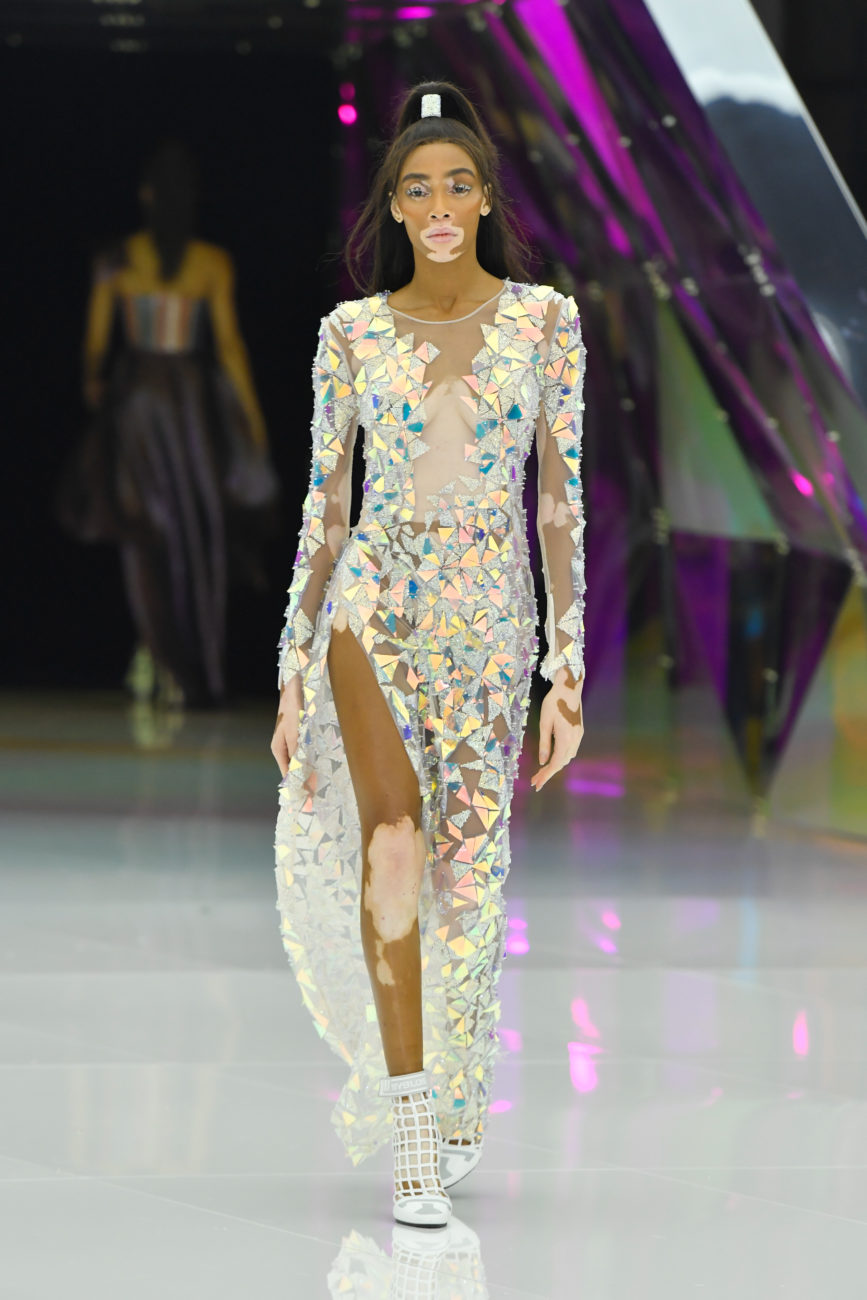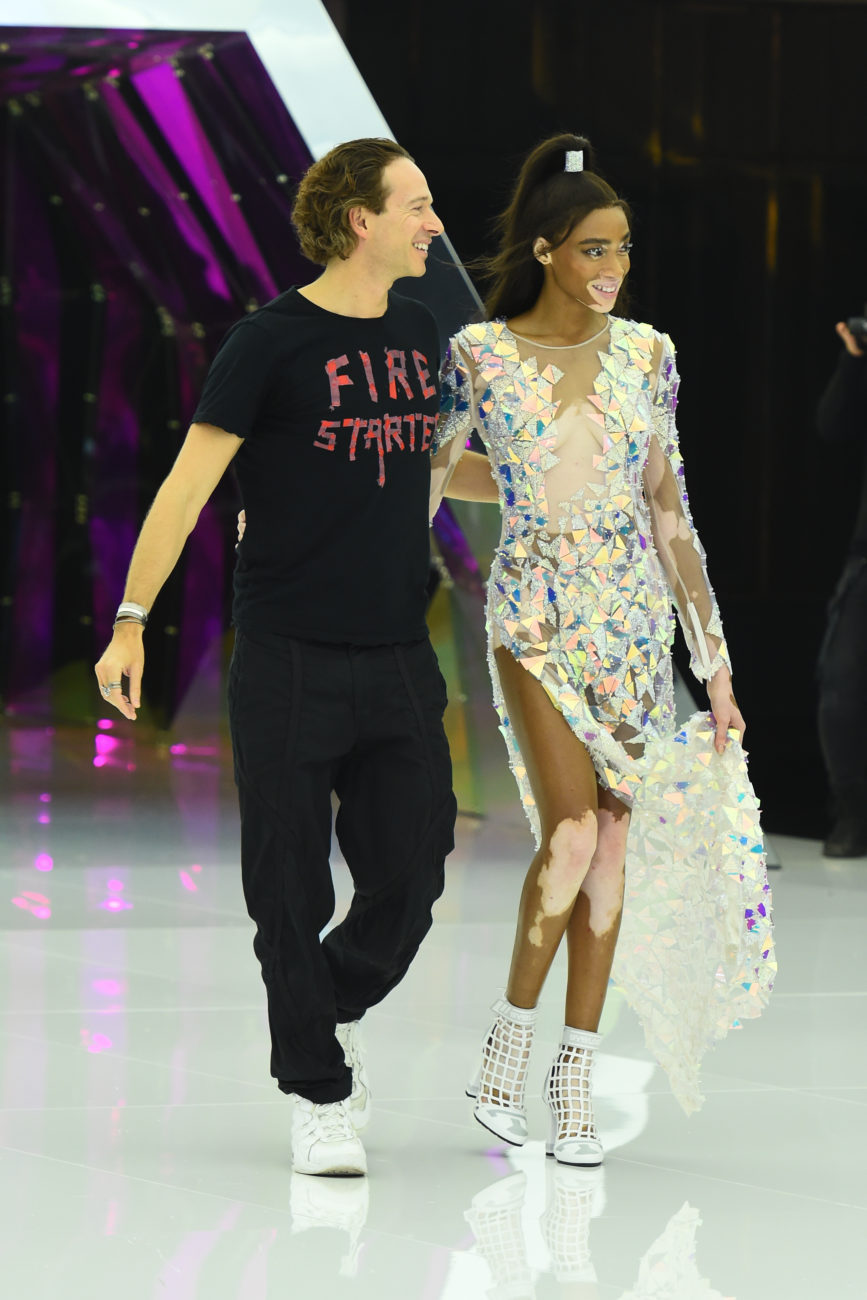 Recycled plastic and nylon reborn are the materials chosen for a collection that shows off puffers, cocoon bomber jackets, parkas and coats with faux fur inserts. Shapes are architectural and reproduce the molecular structure of ice, while the eco furry boats take us back on the time of ancient men.
Byblos snow woman is halfway from an Artic tribal primitive and a modern glamourous alien.
The designer reinterprets in fashion codes the winter sports world as well: ski mask and sunglasses, in addition to hockey inspired over-knee boots became the accessories to wear.
The color palette includes cold and bright tone of silver and white as well as tones' explosion of orange, pink, green and light blue. The iridescent patters indeed refer to the shapes of the Aurora Borealis giving a magic touch to the immaculate catwalk.
To end, metallic-colored skin-tight dresses, enriched with eco pearls details, gives a final feminine touch to the entire collection.