Artist Angela Carruba Pintaldi uses the body as a medium of her artistic research: in sculpture, painting, drawing, installation and jewelry. Practices that preside over the formation of knowledge and memory of what's yet to come
Art, fashion and jewelry ANGELA CARRUBA PINTALDI
Image ANGELICA CANTÙ RAJNOLDI
Words DOMENICO COSTANTINI & ANGELICA CANTÙ RAJNOLDI
From the fertile land of Sicily she takes on, by osmosis, the volcanic vibrations of a world, for her, that is boundless. Her nature as a woman of the South is epitomized in a poised universe of codes beyond all ethnic, cultural, religious differences, cast in a silent beauty dictated by passion, drama and exuberance.
Even this bond is often so pronounced as to appear somewhat religious. In particular, it is a veneration of nature with markedly spiritual echoes, echoes no less strong than those expressed in her art that oscillates between folklore, work and certainly no less vibrant with sacredness. Her creative energy becomes an expression of an interiority that ranges rejecting boundaries, placing her personality centreplace, without mediation, with the intent of communicating the highest expression of her artistic message.




After a debut as a jewelry creator, it is through the lost myth of 'Ateh,' a Chazara princess open to art, religions and culture in all its forms, that the nature of Angela Carrubba Pintaldi is delineated. The artist defined by Suzy Menkes, in the pages of the International Herald Tribune, as 'Heart Angela,' is known worldwide as: 'The barefoot princess,' 'The Princess of Jewelry,' 'Encantadora de piedras.' Her creations have something eclectic about them, drawing inspiration from historical locations such as Fez, Jaipur, Istanbul, Mali and Sicily. It is from the land of the South that Angela Carrubba Pintaldi takes on by osmosis the volcanicity, the telluric vibrations, a world for her of the absence of boundaries and forms.
From the proximity with different peoples comes a concept of the work of art as a 'found' object assimilated and reworked. Her creations have been published in Christie's catalog along with Cartier and Van Cleef & Arpels, photographed by Fabrizio Ferri, Tyen, Heinz Schattner, Ferdinando Scianna and Giuseppe Leone, exhibited at Joyce Ma Gallery in Paris; at Bergdorf & Goodman in New York.


With previously unpublished interviews by Elsa Klench, Angela Carrubba Pintaldi has also collaborated for her Jewelry and Accessories line with Donatella Girombelli, Diego della Valle, Chloe'. Donna Karen, Cristina Hong, Oscar della Renta, Lady BANFORD and Giorgio Armani Prive '. Her works have been presented on the world stage in Axel Vervoordt's Khanal and Joice Gallery in Paris. Forever attracted to the dynamics of the relationship between history and myth, knowledge and instinct, and the mechanisms that preside over the formation of knowledge and memory (which have inevitably become tenuous in the age of expanded and digital archiving), in her sculptures, paintings, drawings, installations and videos, the artist interrelates popular codes and references to literature, philosophy, anthropology, science and art history, creating works that are at once accessible and elusive, recognizable and deviant.
Constantly, and almost unwittingly, these works become reflections on artistic creation itself, and how it can give representation of our relationship to the world. Portrayed over the years by important photographers such as Sarah Moon, Brigitte Lacombe, Ferdinando Scianna, Fabrizio Ferri, Tyen, Leo Matiz, Heinz Schattner and Giovanni Gastel, Angela Carrubba has always combined her creative force with the need to communicate even through her image in the different interpretations her real states of mind, her truths, her most archaic and poetic forms of expression.
From Sicily to Milan, from her homeland to the world, her nest Monastery places magi, which allows him to return each time charged and with a new expressiveness. Thus, through the words and shots of his daughter Angelica Rajnoldi Cantù we are told about this haunt of performative eclecticism.
There are places where silence is no longer a symptom, but the cause of new thoughts; where restlessness leaves the body too often asleep and trembling and the mind returns to inhabit the present. There are places where this silence does not necessarily translate into conscious and productive reflection, but into gentle observation and listening that tomorrow will become something else; where if you lose yourself with your gaze in emptiness of the endless spaces, you do not feel outside the world but at the center of it. Monastero, a small valley pervaded by nature in the hinterland of the island of Pantelleria and part of the island's National Park, is one of those places where isolation once again becomes a source of profound renewal. So it has been and still is for the Sicilian jewelry designer, painter and performer Angela Carrubba Pintaldi, for whom contact with the land, lava stone, rocks and sea of this island, known 25 years ago, remains crucial for a more conscious development of her different works of art. "Pantelleria, and especially Monastero, is a reunion with myself and with a wild and primitive nature.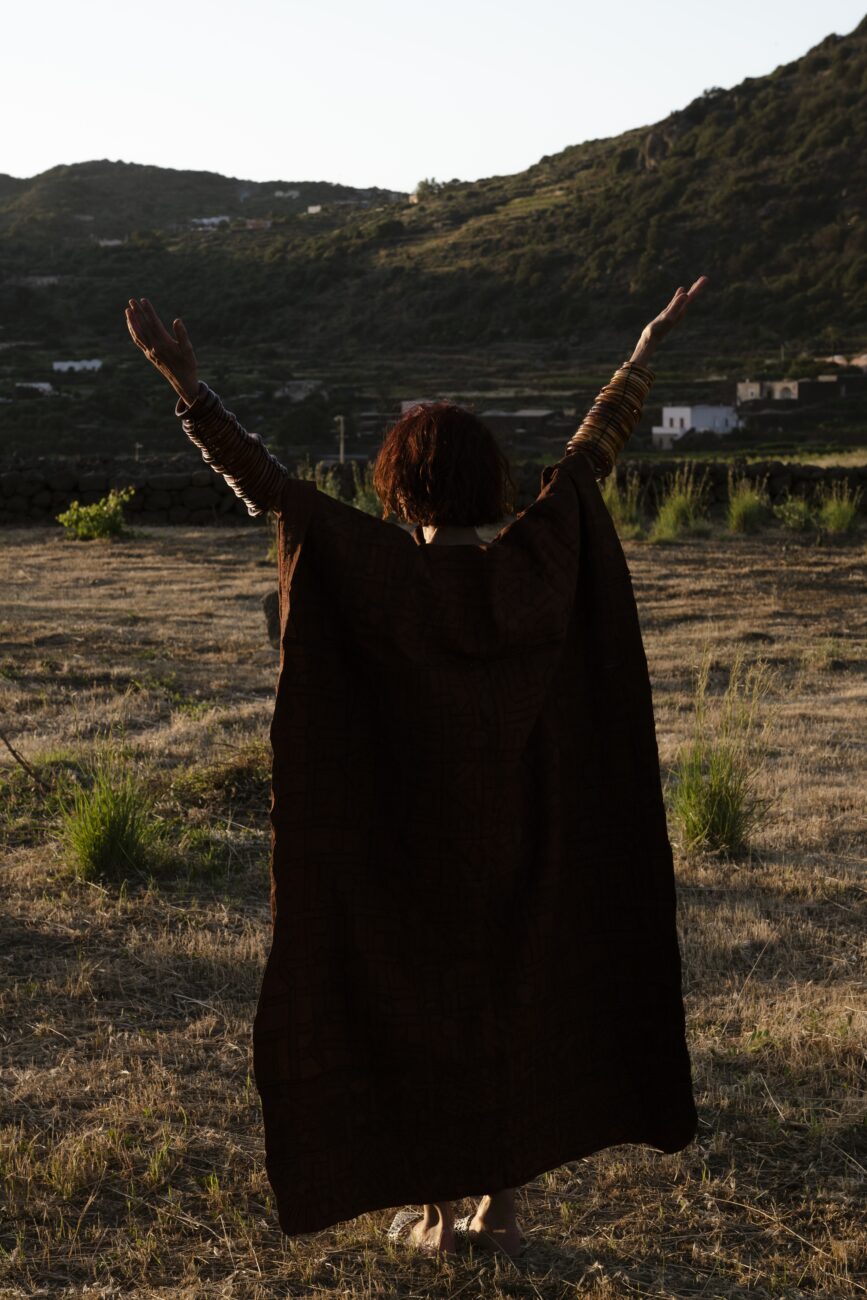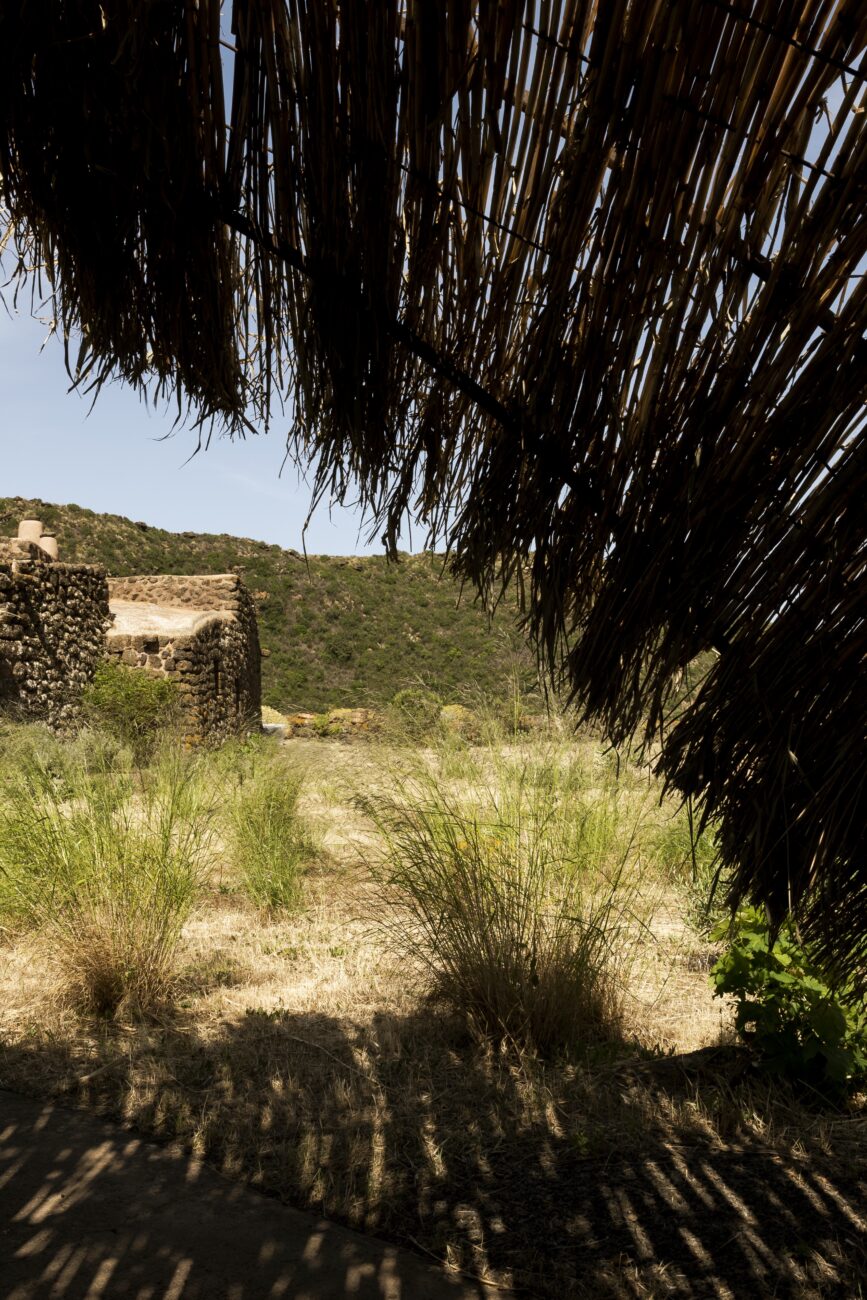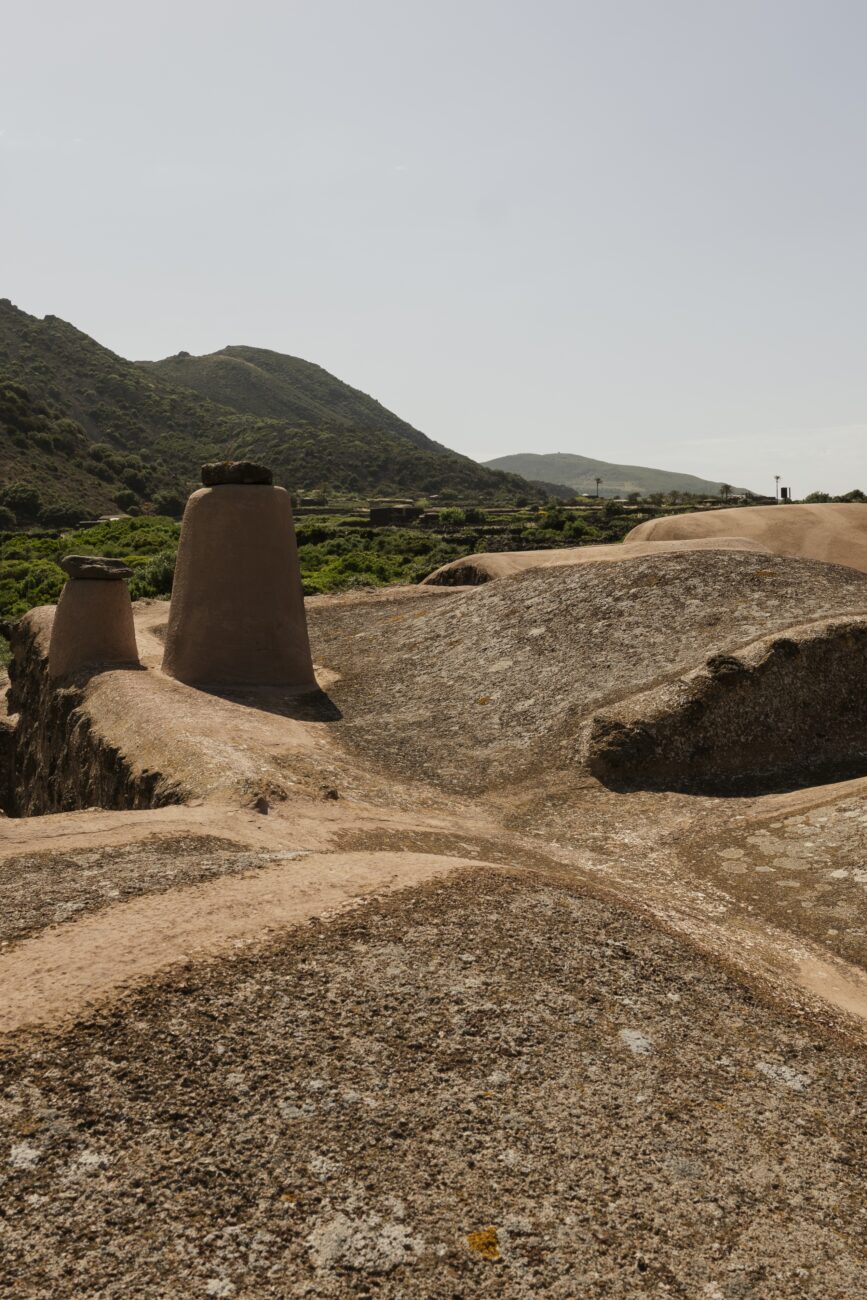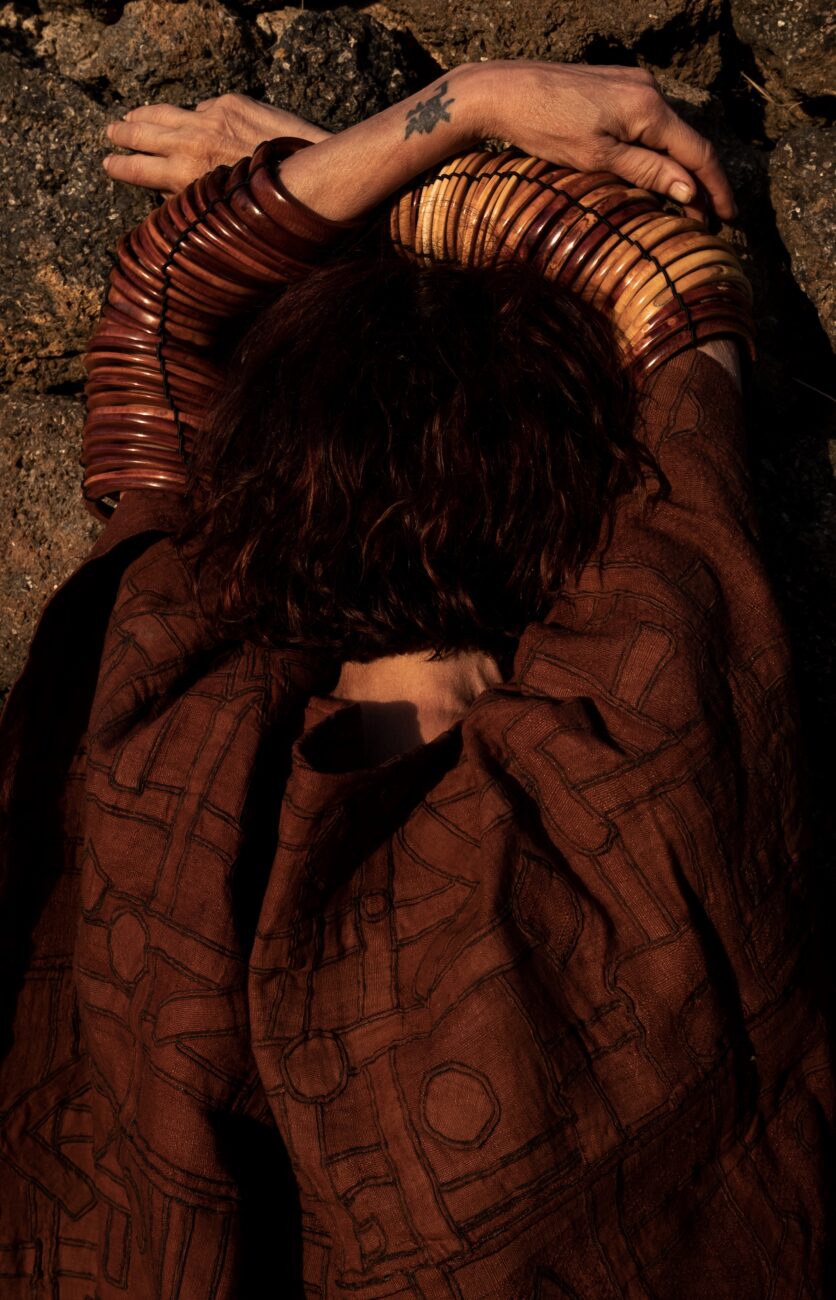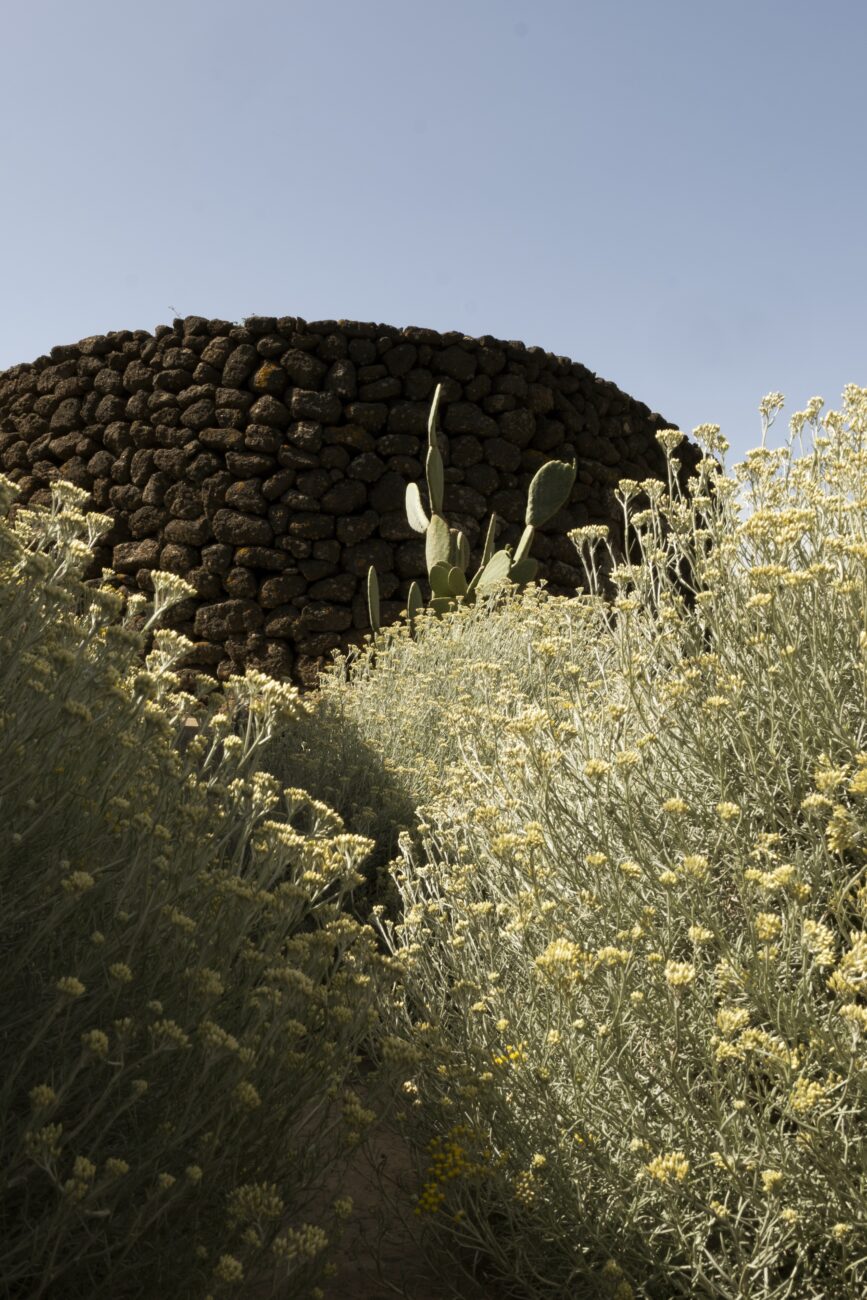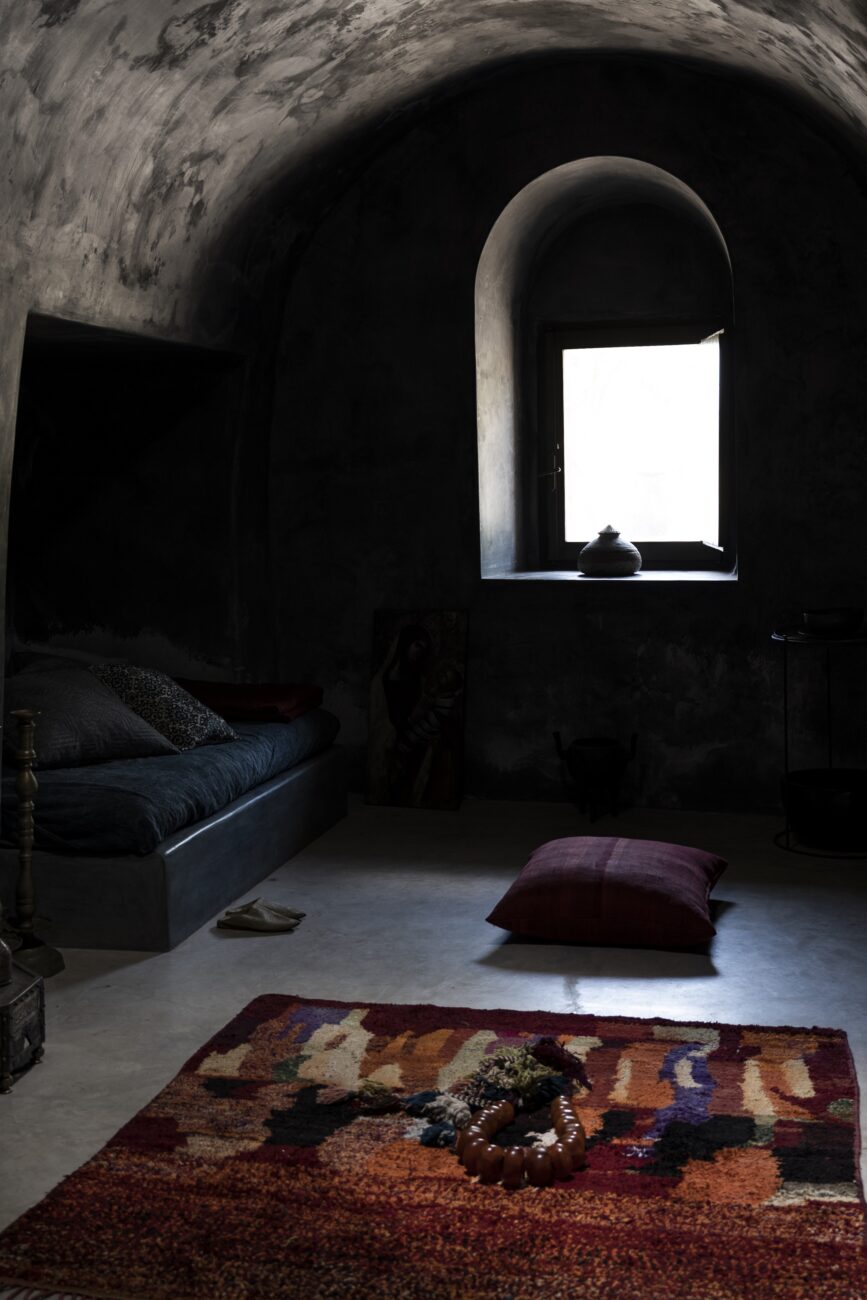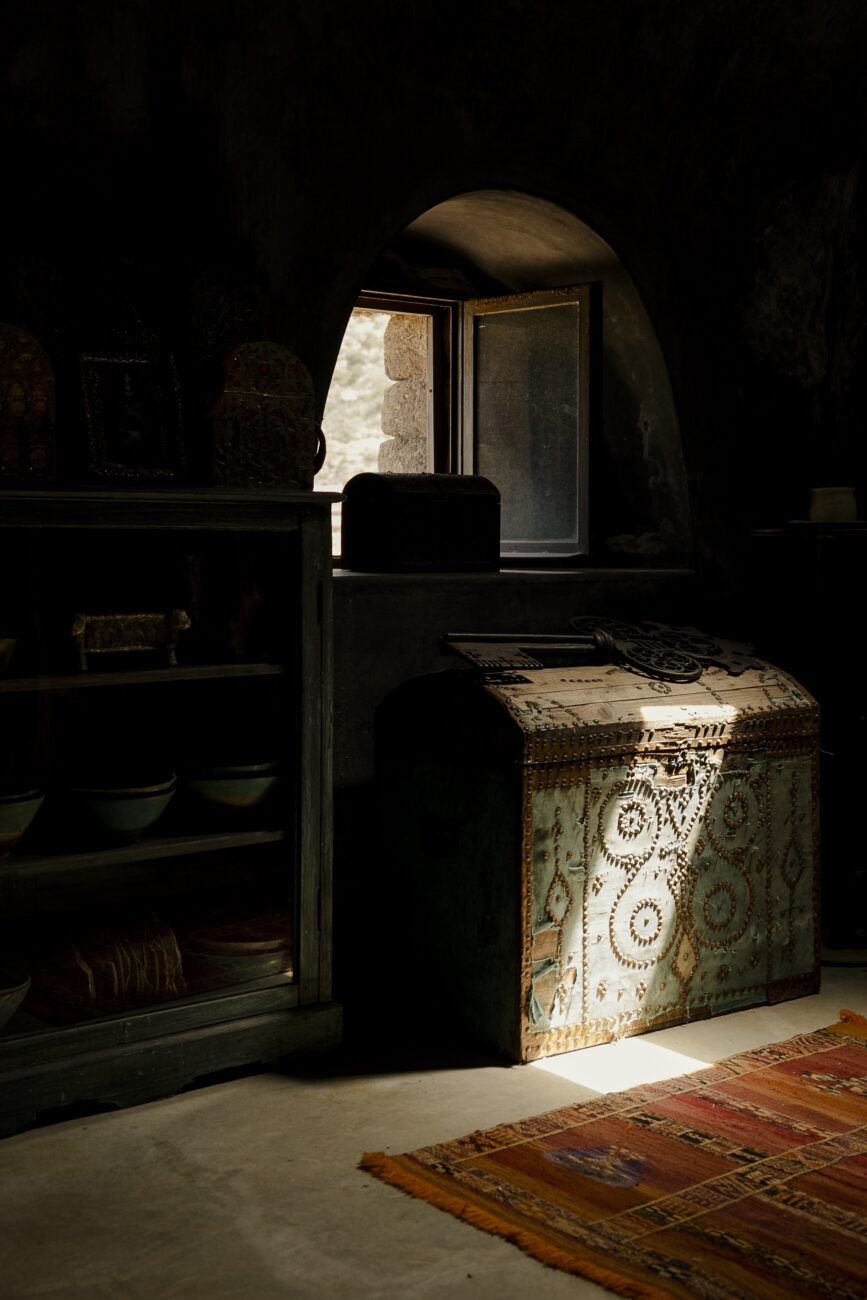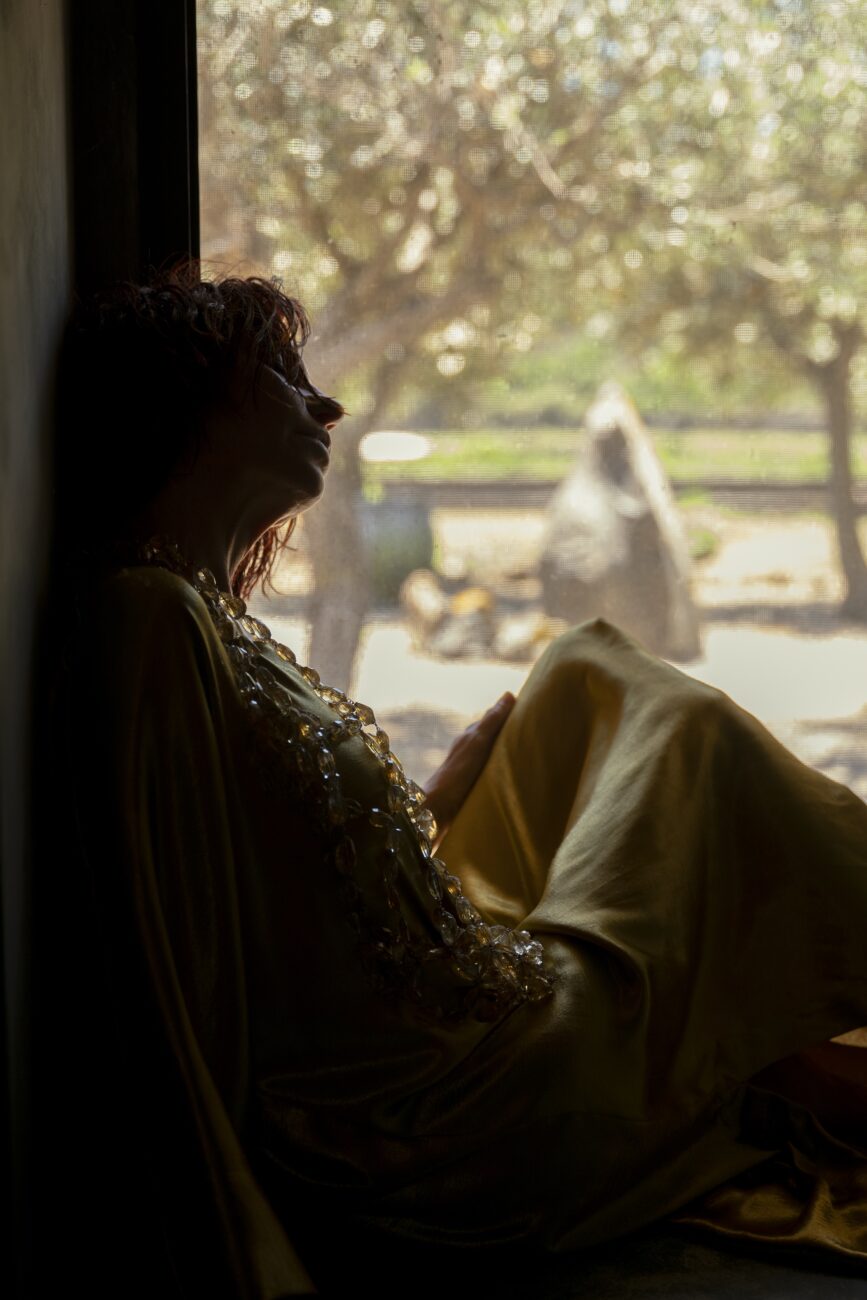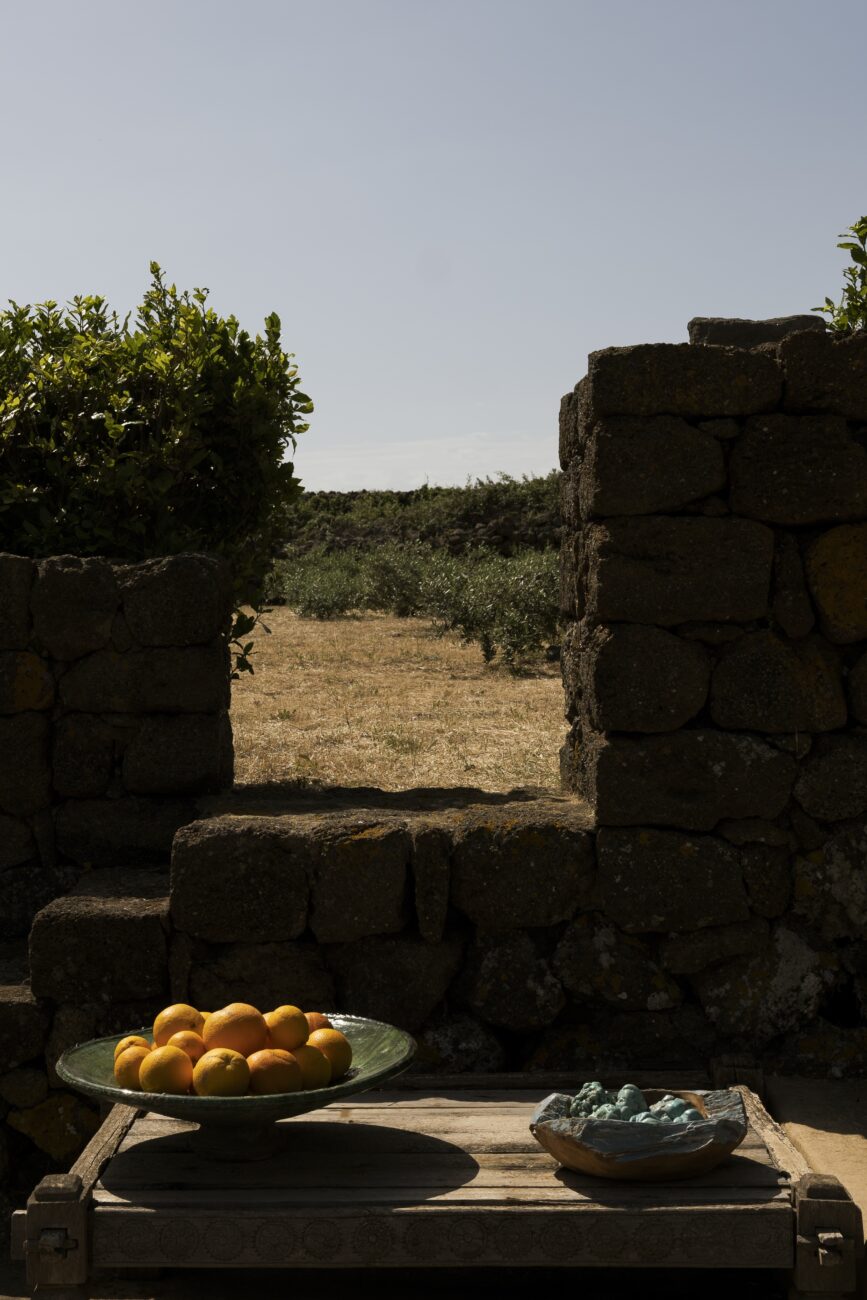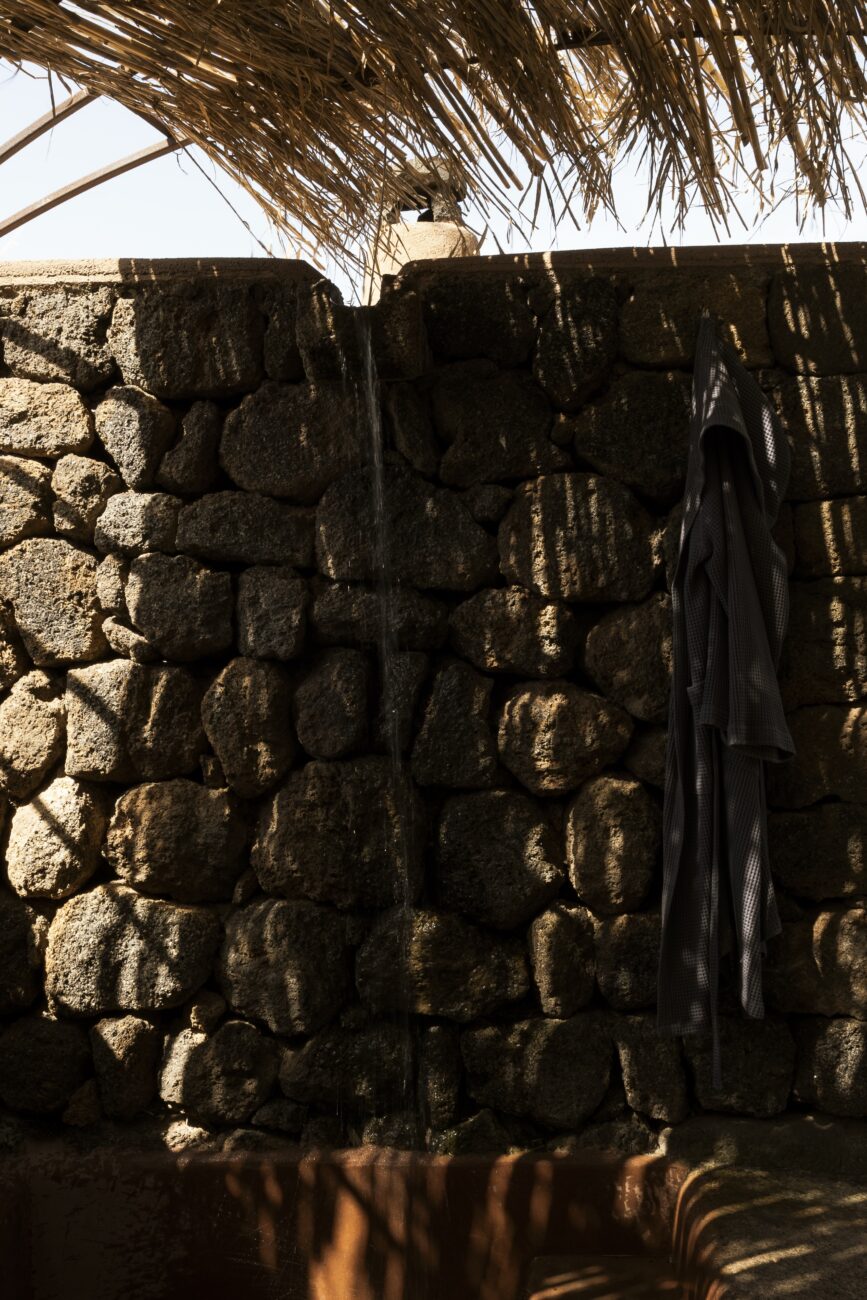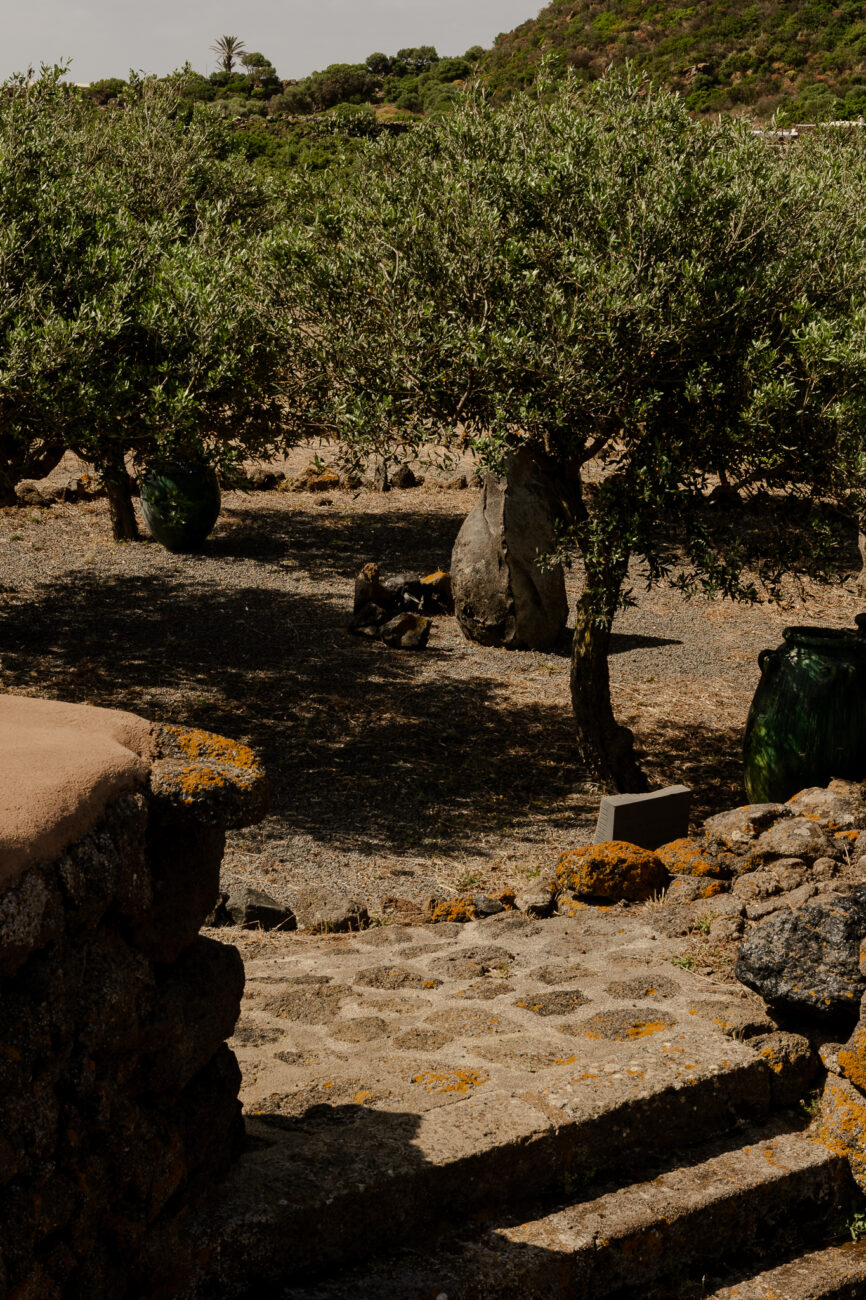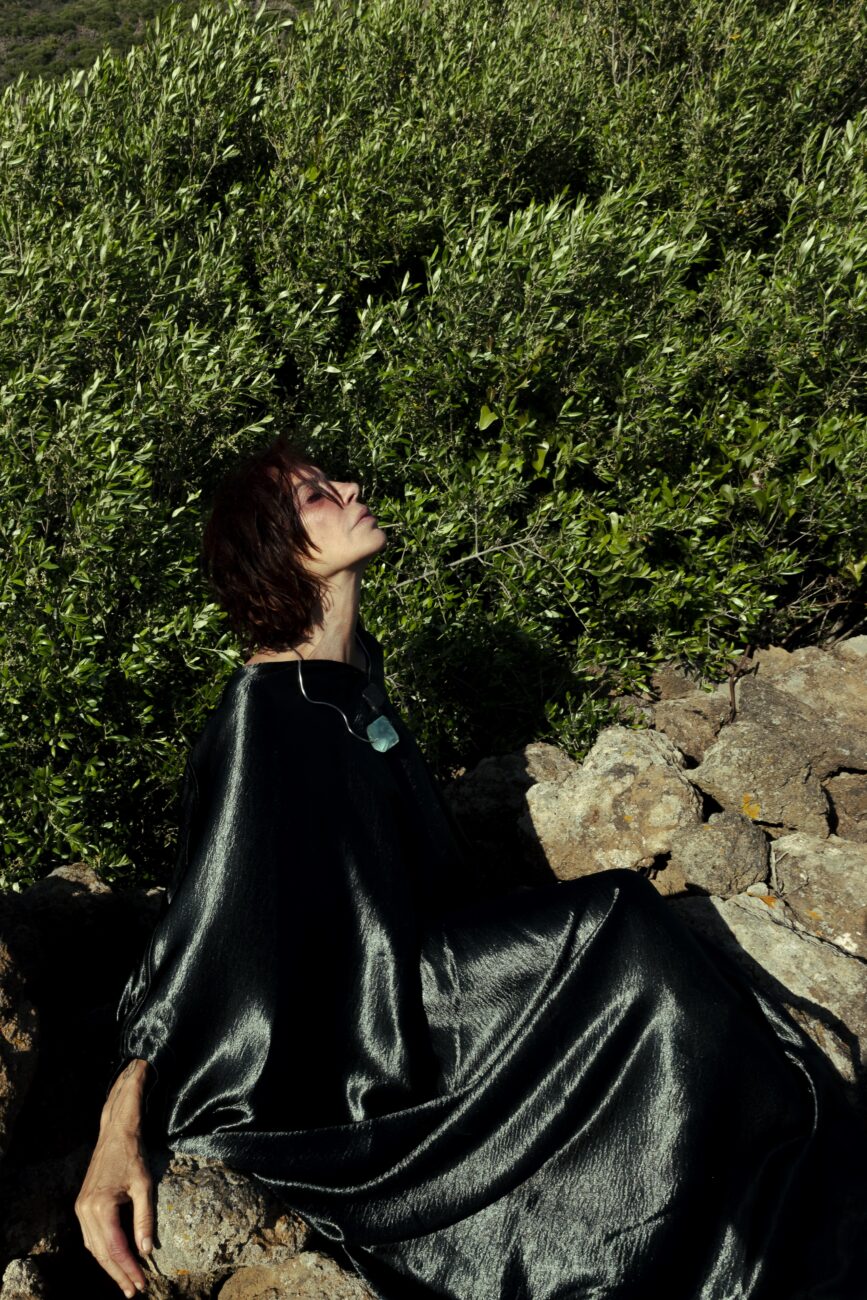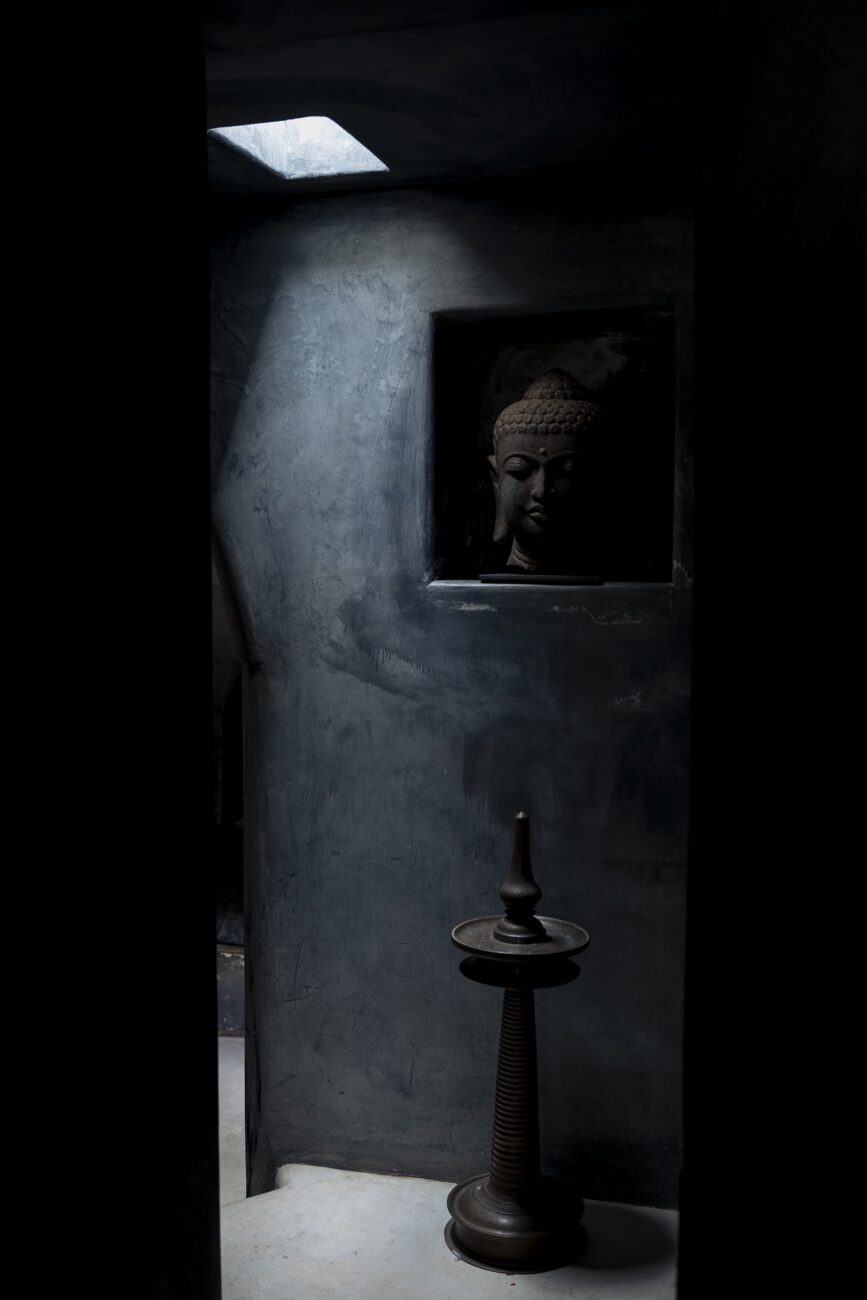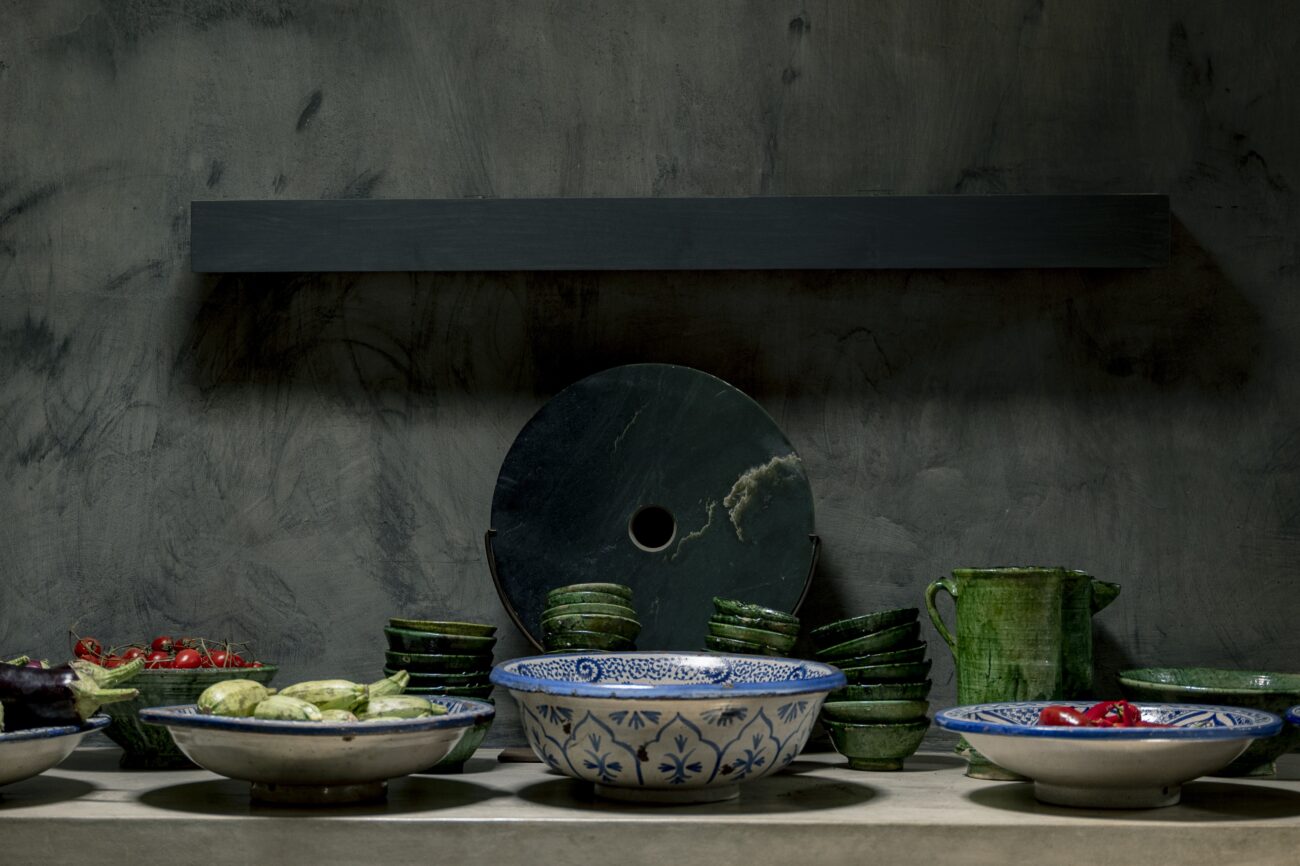 Hence the attention and love for stone at its rawest state, which the artist, through a minimal intervention – a simple hole – finally transforms into jewel-sculpture with an almost archaic appearance. Meteorite, aquamarine, rock crystal, amazonite, black tourmaline, lapis lazuli, turquoise, amethyst, amber: each one of them, kept in its pure and essential form releases each time that energy proper to the material that evokes that relationship that was initially established by the Egyptians. It is always here that Angela Carrubba Pintaldi, after awakening, dance, meditation and activities that allow her to reconnect her body to her mind, finds the inspiration and strength she needs to create her paintings of pigments that need wide spaces and open skies.
Following the exhibition in Milan hosted by Gisella Borioli in MyOwnGallery and curated by Anna Imponente, the artist will exhibit at the Spasimo in Palermo in October and then in Naples at the Palazzo delle Arti. The two exhibitions will feature her collection of antique clothes and the jewelry she makes, accompanied by the photographs of Giovanni Gastel, a friend with whom Angela Carrubba Pintaldi shared her artistic soul and love for beauty.