LEICA SToRE IN MILaN WiLL PReSENT "AMICO MiO. A FOuR YEAR JOUrNEY WITH ALEsSANDRO SQUArZI" BY ThE KOrEAN PHoTOGRAPhER HOoNCHeOL KO
Text by: Fiammetta Cesana
In a fine blend of different cultures, new technologies, artistic research, but also style and emotional impact, this book is born from three unique protagonists: a South Korean photographer, an Italian fashion icon, and a German leading camera.
Everything started when Hooncheol Ko, after taking his Photography degree in London, instead of going back to his Asian home moved to Italy and completely felt in love with our country. Moved by these feelings, he decided to undertake a photographic path that would become a true anthropological project. With the aim of telling about the Italian lifestyle, his meeting with Alessandro Squarzi was almost providential. The Romagnol fashion entrepreneur is one of the most photographed street-style icons, also renewed for his vintage passion and collection of classic cars and motorcycles… well, nothing but the perfect embodiment of the Italian taste and refinement.
So who better than Squarzi to be the protagonist of Ko's photographic book?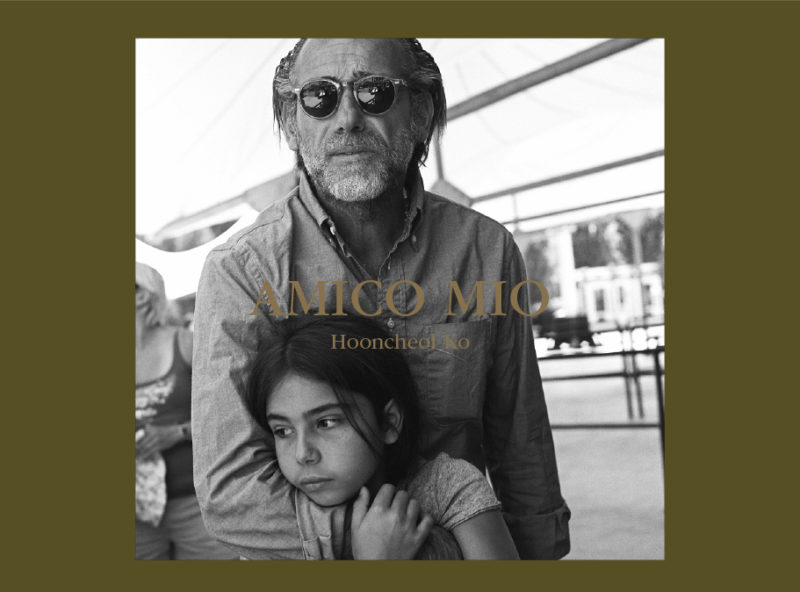 Between the two immediately raised a strong complicity, allowing the photographer in these years to enhance Squarzi's emphatic dimension, also alongside his little daughter Allegra. Through the objective of a Leica Camera AG m3 and one m6, Ko has been able to capture the man behind the icon.
With the curation of Andrea Benedetti, "Amico mio. A four year journey with Alessandro Squarzi" is presented at the Leica Galerie Milano. This is an immersive story of gestures, words, gazes, and emotions, that only the unexpected friendship between two opposite cultural personalities, bonded by the love for Italy, could create.
"Amico mio. A four year journey with Alessandro Squarzi"
Leica Galerie Milano
From June 12 to 17
Presentation talk on June 14