ALEXANDER MCQUEEN SS2021 IS A CONTEMPORARY NOVEL OF FANTASTIC WOMEN AND MEN PALADINS – WATCH THE FILM
Text by Fiammetta Cesana
Going through the new Alexander McQueen spring-summer collection, we see a poem of 2021 opening to our eyes. An Angel woman, far from the divine idealization of the stilnovisti, becomes an earthly Angel, with many facets, some sweet, others much daring and punk. She meets a Knight, also very different from the heroes of medieval prose, lover of a street-style 'armor', although sophisticated, is finally able to show even his more fragile sides.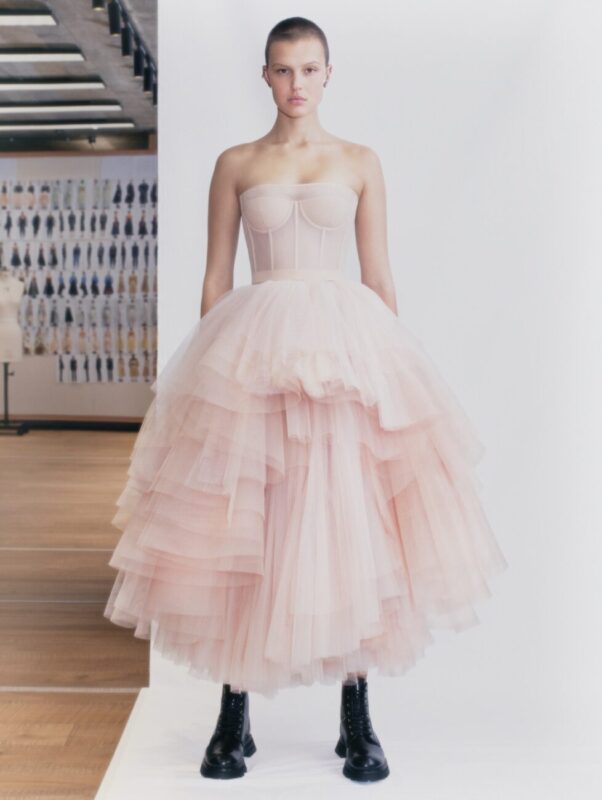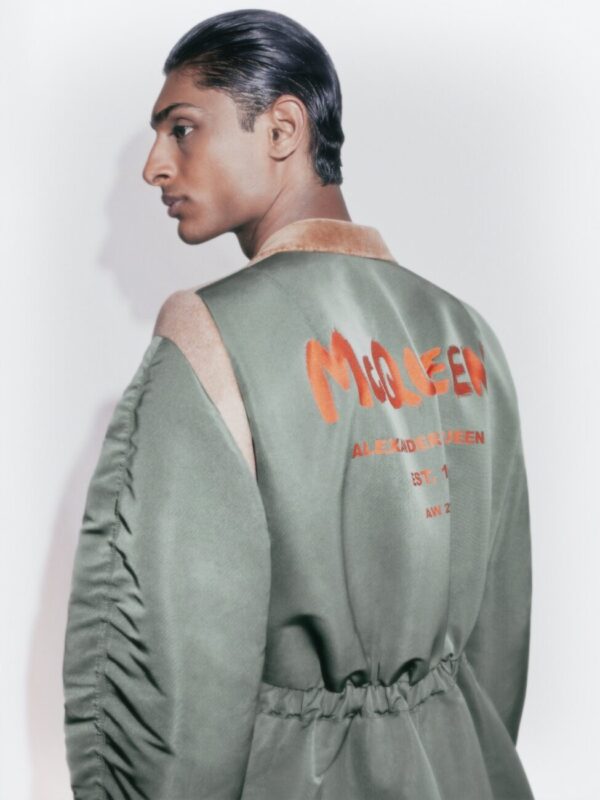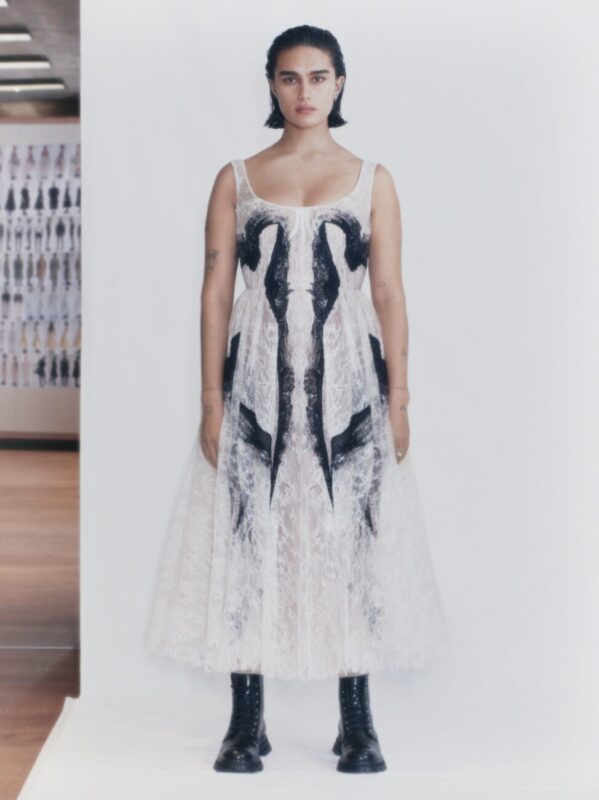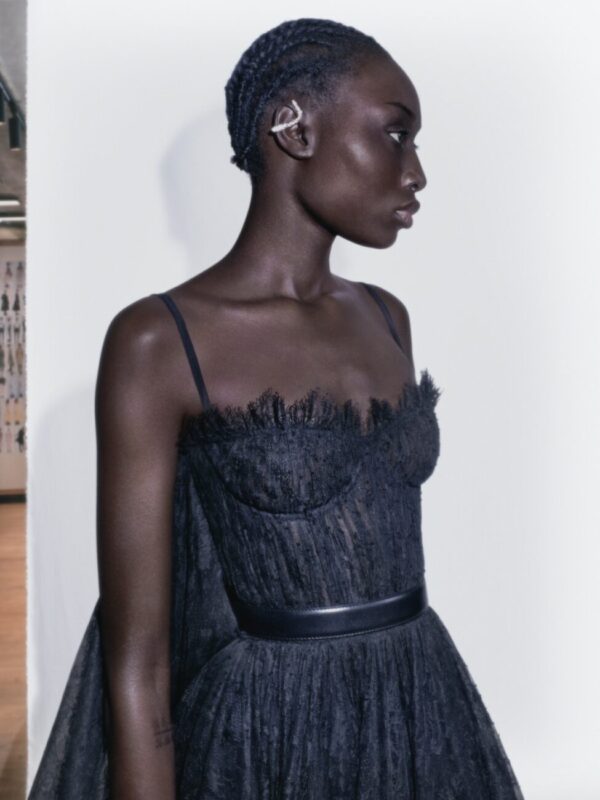 Butterfly-draped skirts, biker jackets, black trompe l'oeil bodices, sleeves exploded in volume as true wings… The contrast between delicacy and power is perfectly balanced in the fierce female protagonists of the contemporary history told by McQueen. The models of this spring-summer collection represent a rebirth of spirit and elegance. Like splendid winged creatures they are ready to take flight to new urban lands, aware of the pitfalls they will face but eager to affirm themselves with sensitivity and courage.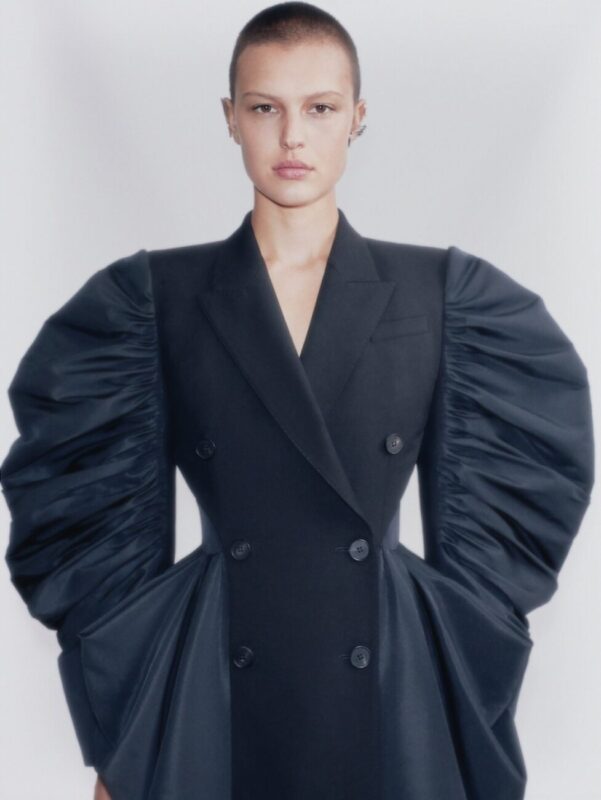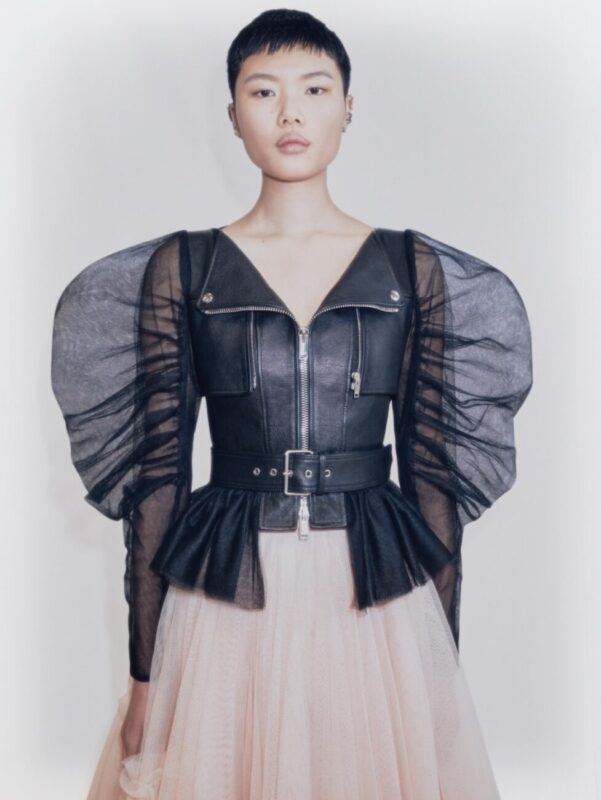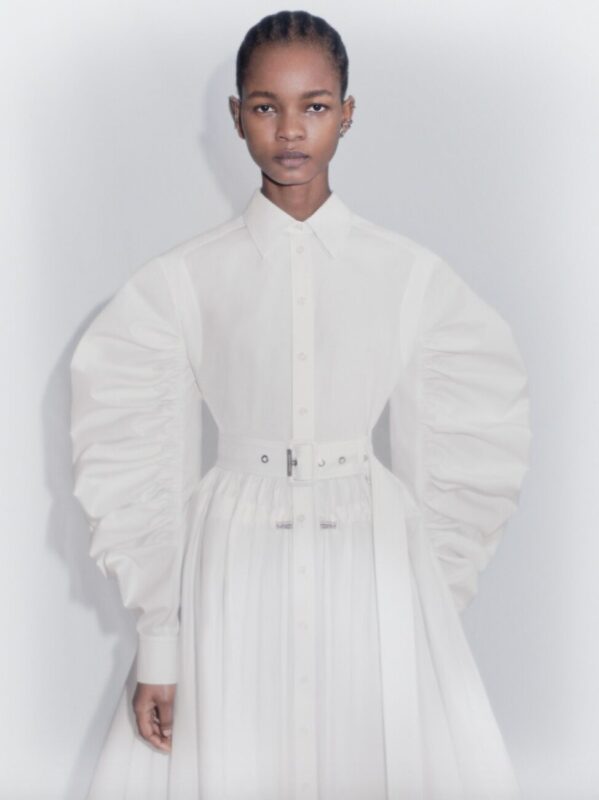 So, the McQueen knights are no less brave and self-confident. Their equally eclectic personality is reflected in garments with plenty of pleasant contrasts. From double-breasted tuxedo jacket to parka with kimono sleeves, graffiti jacquard, Prince of Wales wool check, to pleated peg and slim leather trousers. This mix of fabrics, silhouettes, design techniques and cultural references choreograph fascinating characters, who move fluidly in 2021 brand-new society and fashion world.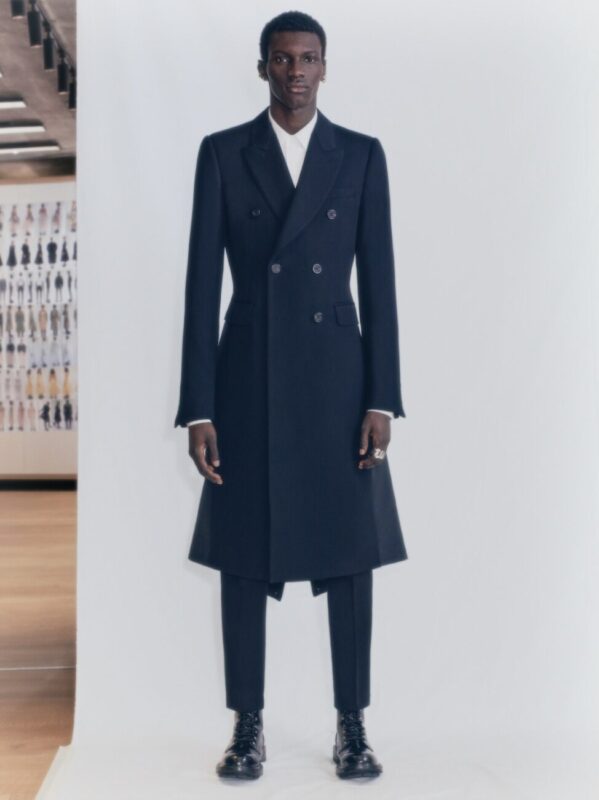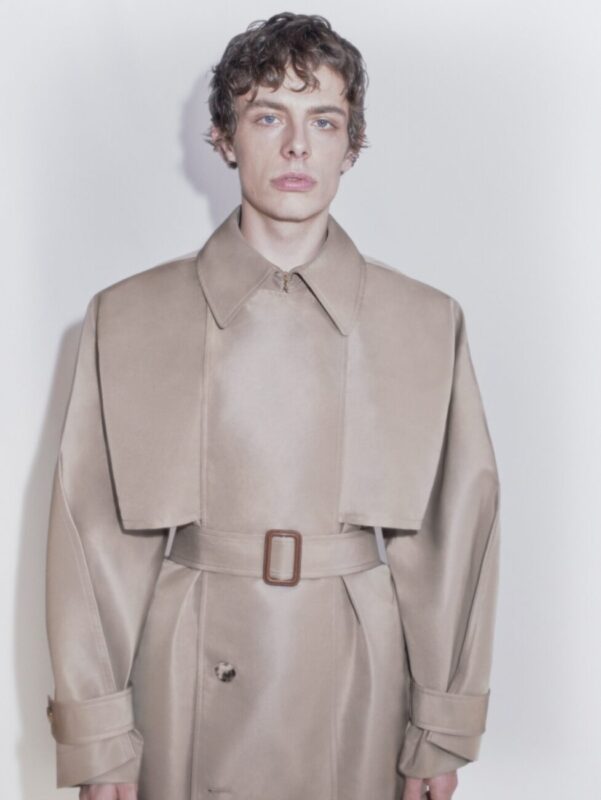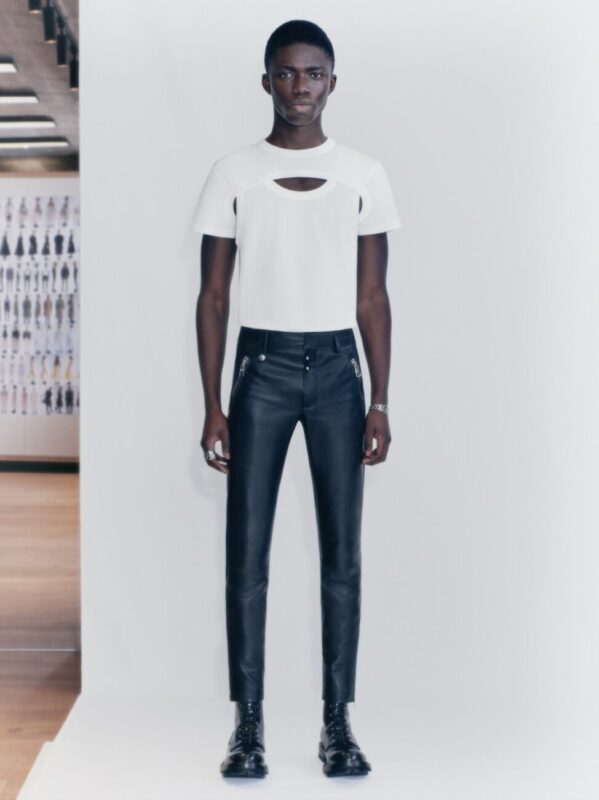 Alexander McQueen stages Angels and Knights of a new era, keen on exploring their complex identity in the next rocabolesque adventures, of style and lifestyle, that such mad times are holding for us.