GUCCI HA HA HA represents the landing place of an inventive two-person journey, the synthesis of a friendship between Gucci's Creative Director, Alessandro Michele, and the British singer-songwriter and actor, Harry Style
Words DOMENICO COSTANTINI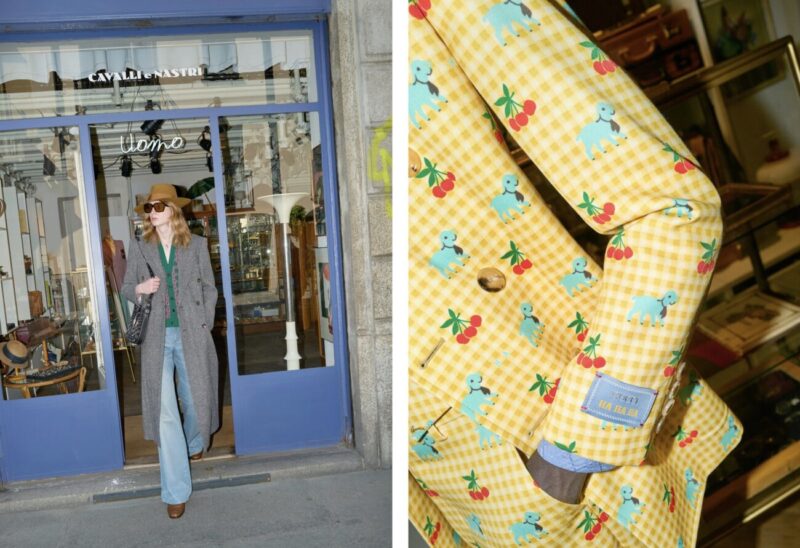 Echoing the more personal aspects of the creative exchange at the core of the collection, GUCCI HA HA HA was presented to us at Collectible DRY through a beautiful preview at Cavalli and Nastri — the vintage boutique in Milan where we met Alessandro Michele who explained "the motion of things" in his usual, wonderful way.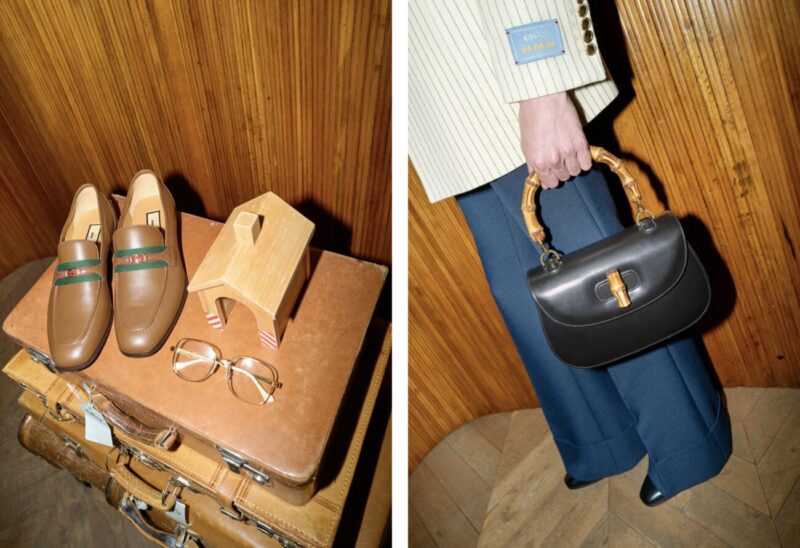 The neologism — 'HA HA HA' is the serial crasis of the initials of 'Harry' and 'Alessandro. Symbolises their creative exchange and shared perspectives. Stitched into the label of the new collection that gathers the elements characterizing their creative paths and peculiarities, their friendship finds a tangible expression. Alessandro Michele met Harry Styles many years ago, right when the two of them were beginning their careers as soloists: Michele following his debut as Gucci's Creative Director and Styles just as he released his first album. The encounter immediately generated a relationship of exchange, of continuous creative contamination, and the drive to explore.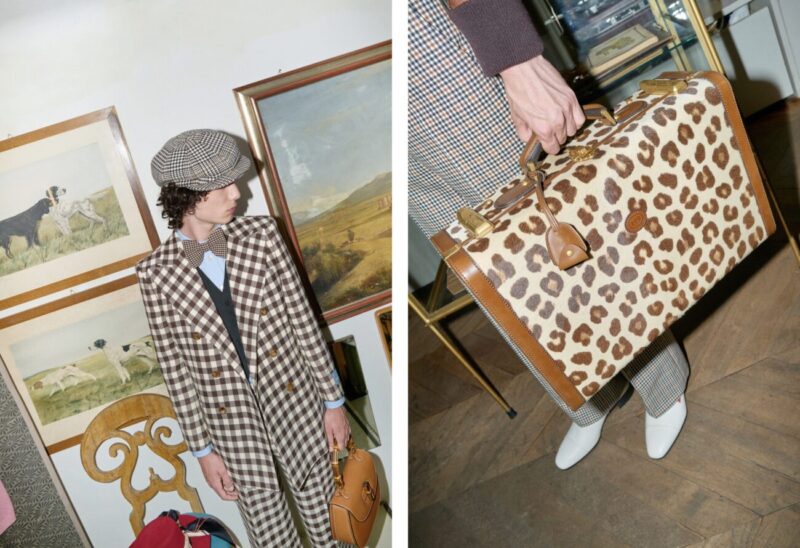 In an amusing dialogue spoken through timeless fabrics and sartorial silhouettes, a reflection on the symbolism of menswear takes shape. Bringing out new vision of beauty, where complex and nuanced codes are liberated for individuals to style spontaneously. Elements from the English tailoring tradition mix with romantic accents, such as mother-of-pearl buttons. 1970s pop and bohemia revise memories of the sartorial gentleman. Suits alongside treated denim jackets, printed pajamas, bowling shirts, and pleated kilts.