Supermodel Anh Phoenix shows us how she supports her own beauty in the most natural way, with a really toned down style dressing and make up. It is a look based on earth colours and skincare… almost as mother earth made her! Fashion and accessories have an arty, graphical aspect, and draw inspiration from nature, like pearls and gold, or natural fibres/ fabrics, like leather, cotton, linen and silk. Using a mix of high-end brands and local UK young designers. All photos were shot by TLN with iPHONE12pro, to prove that a phone camera is resourceful in the way of quality, details and connection to the digital world, and how easy and beautiful natural shooting can be
Words by: Anh Phoenix @anh_phoenix
Photos by: TLN @addthatblack
Fashion&Glam by: Sayuri Bloom @sayuri_bloom
Retouch by: ZIGGUrats @ziggurats-postproduction
Model: Anh Phoenix @anh_phoenix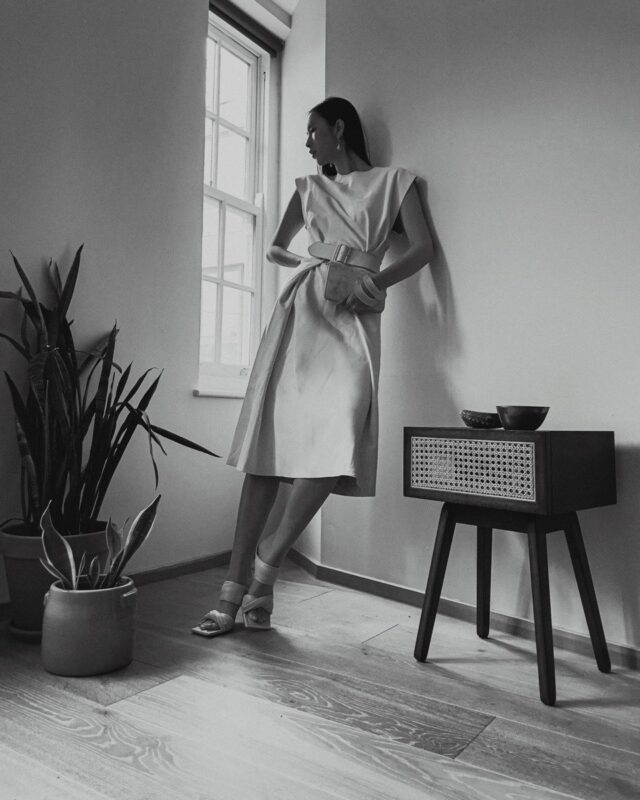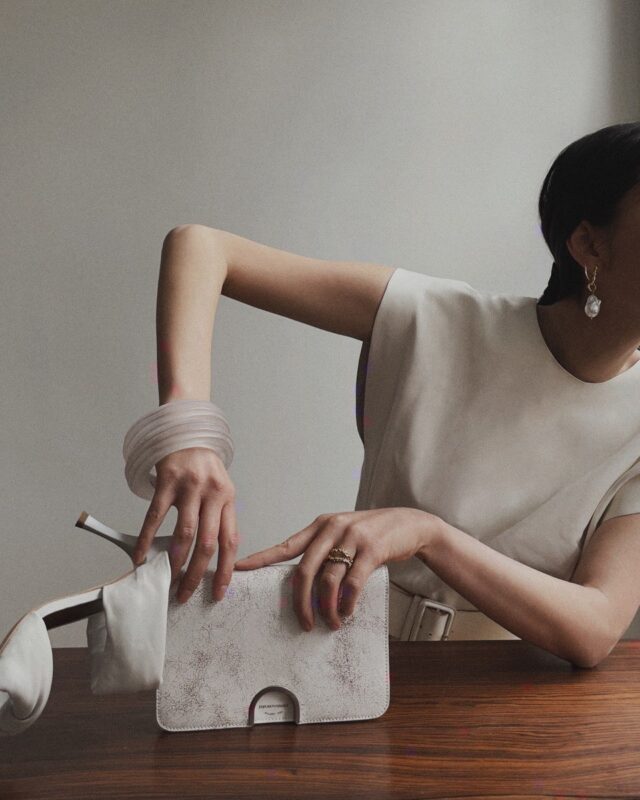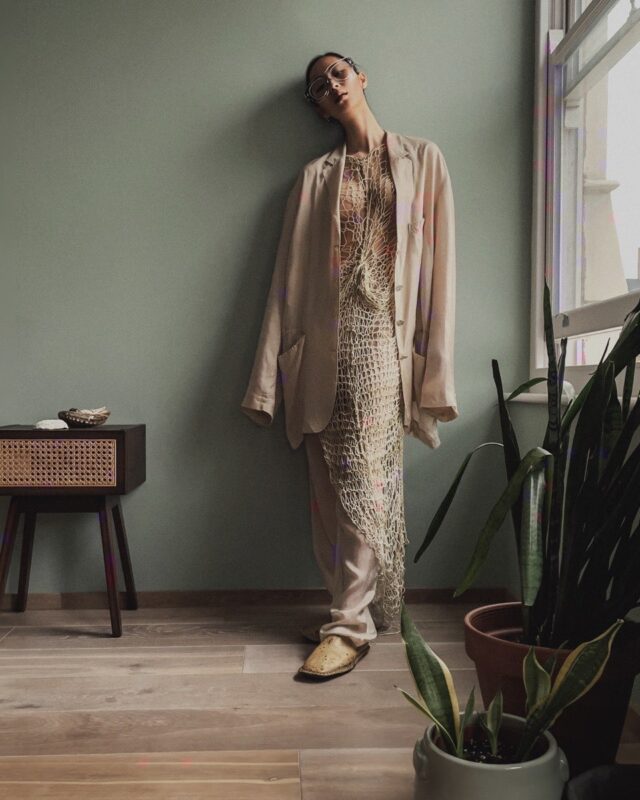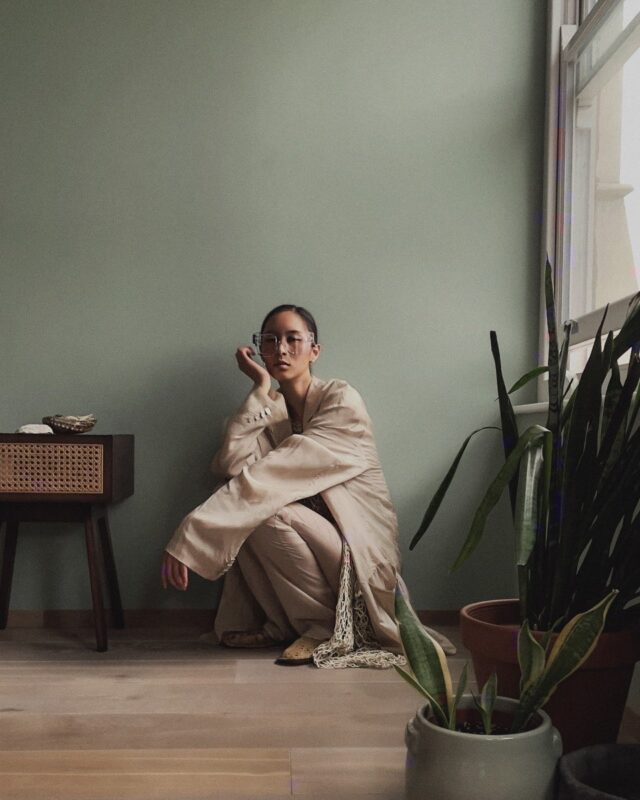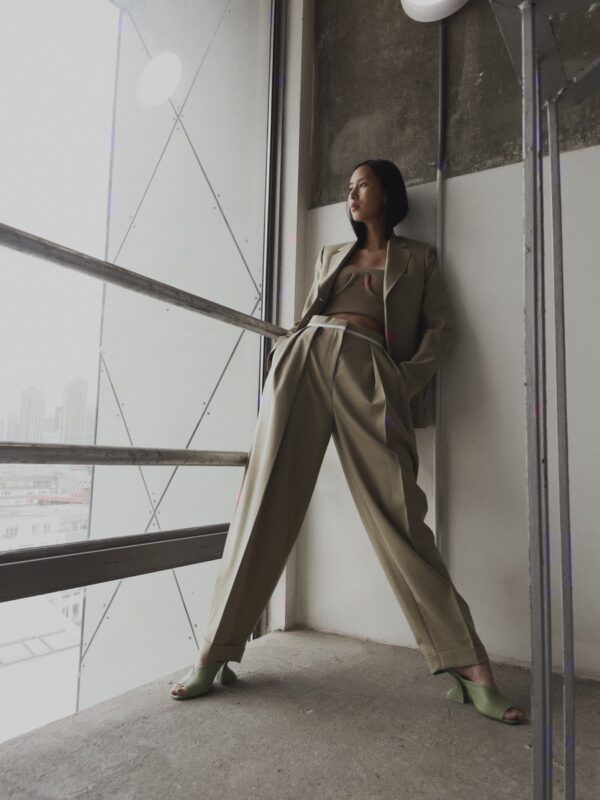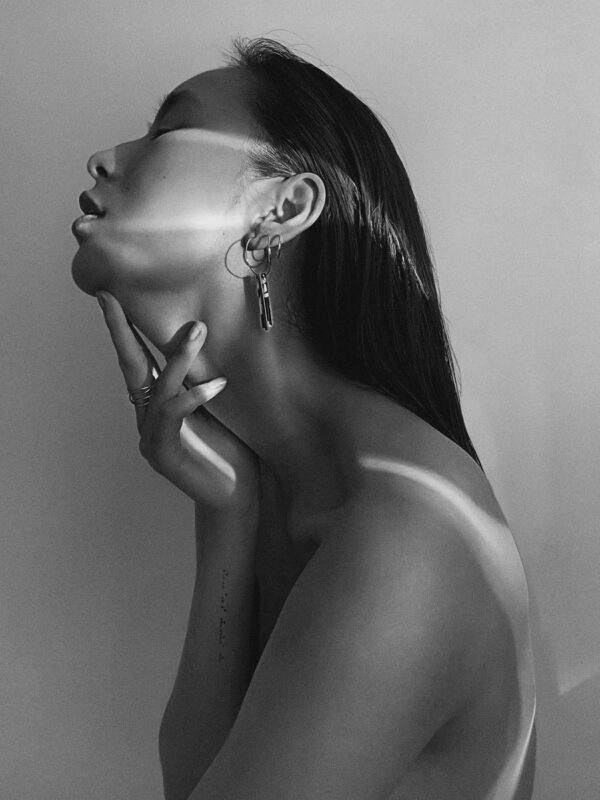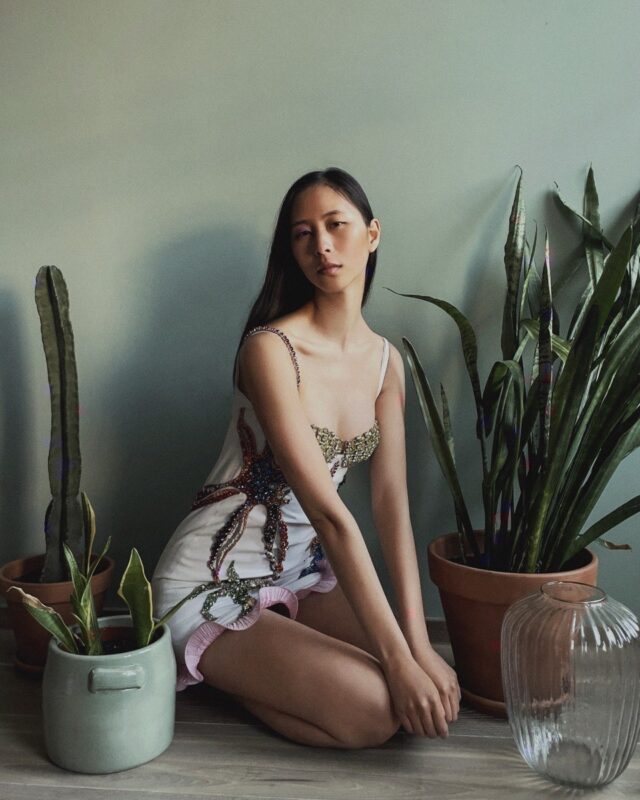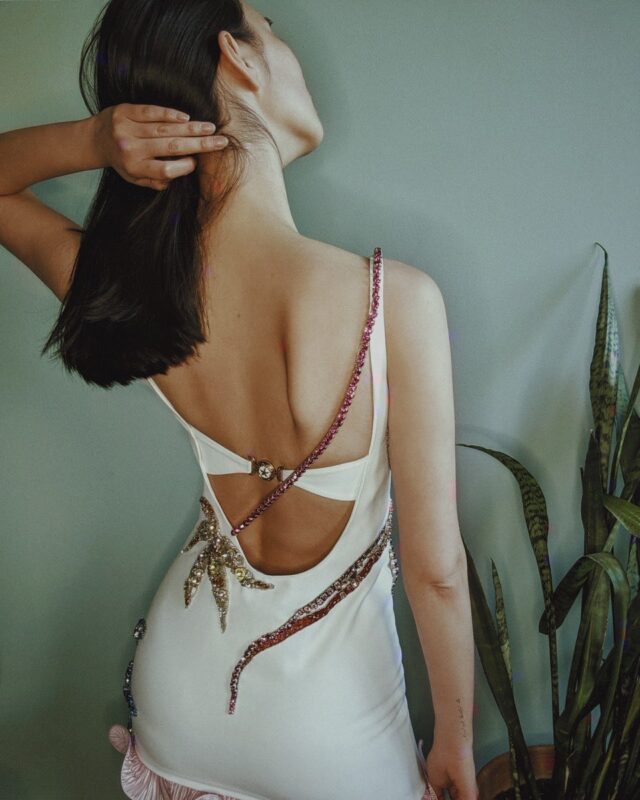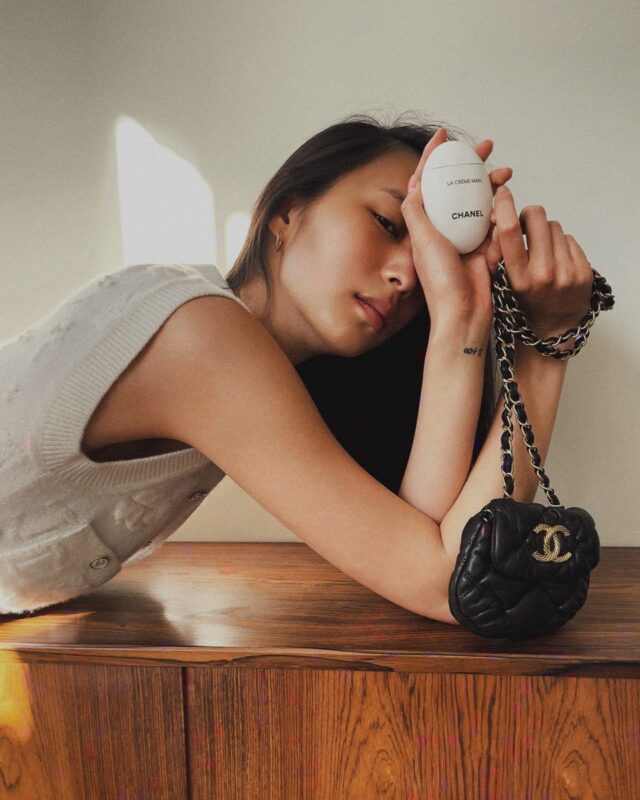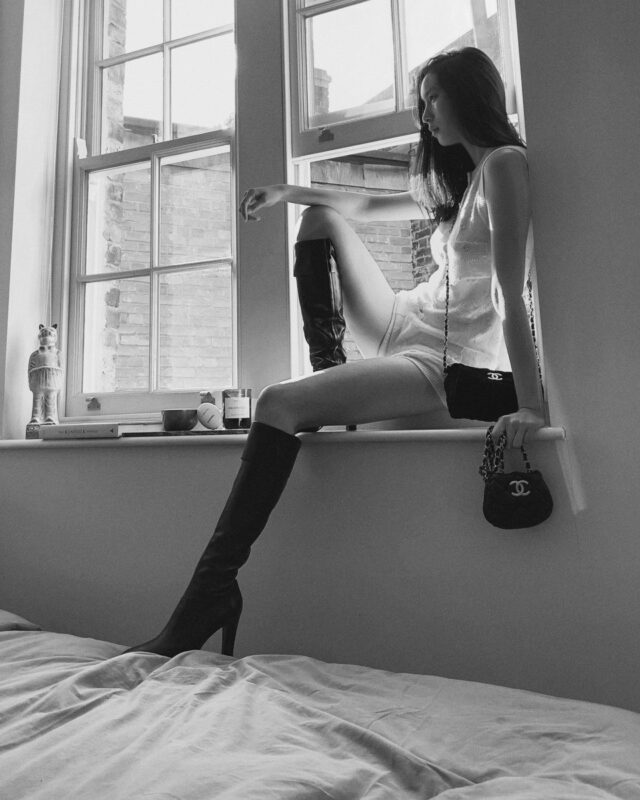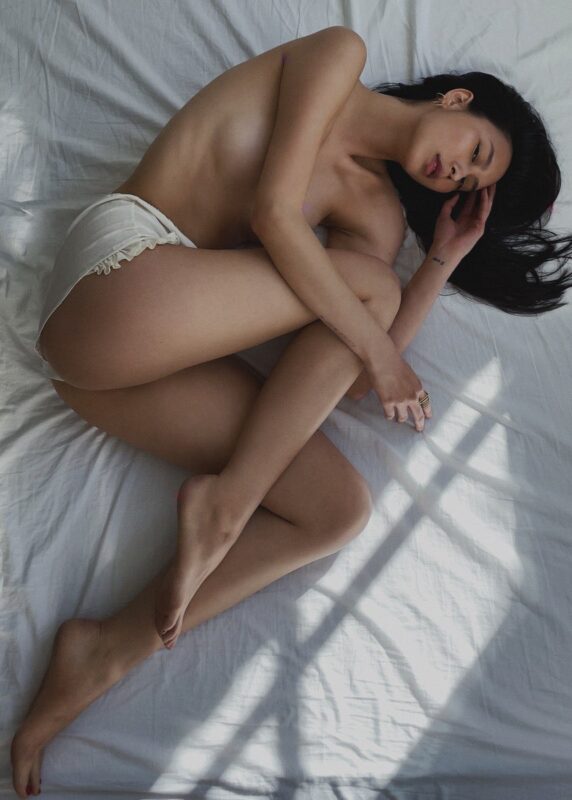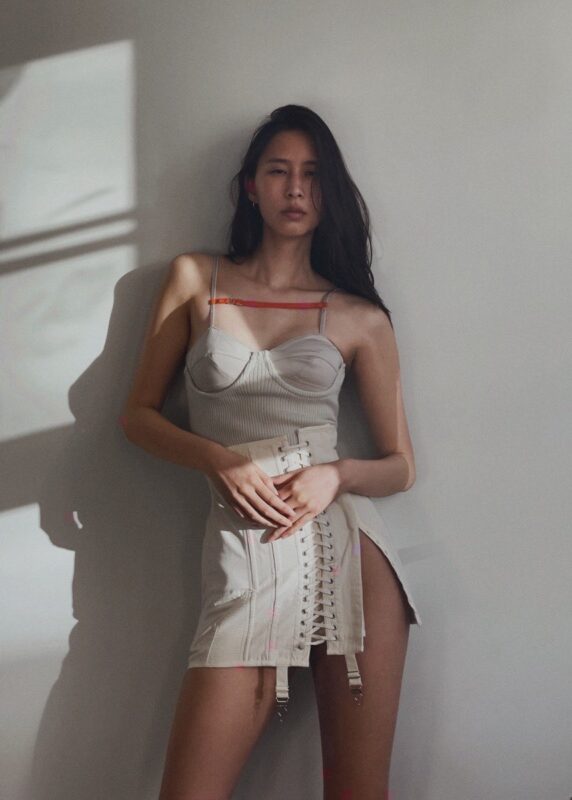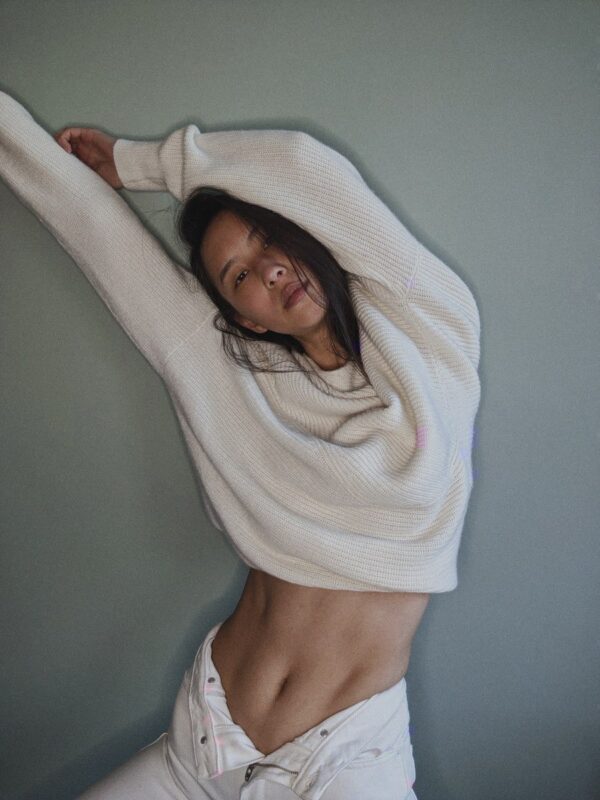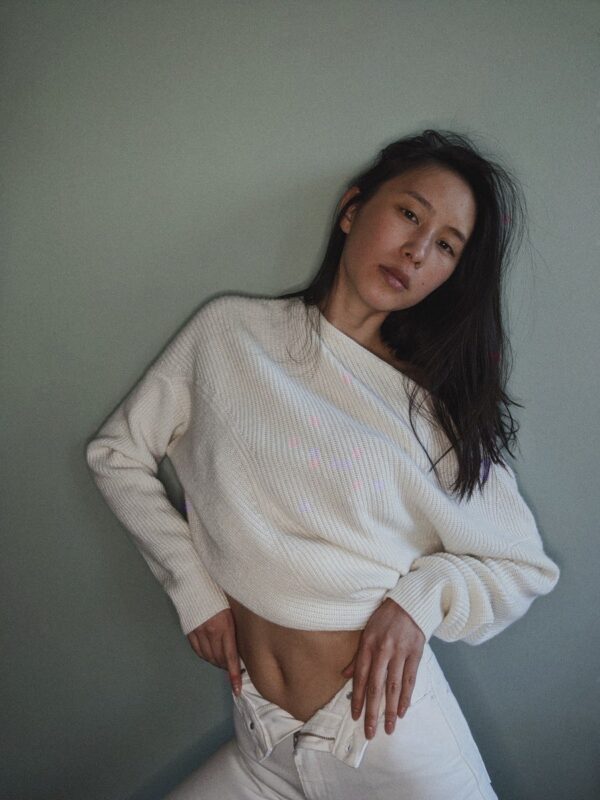 Tell us about your journey, and how you became a model…
Hi, I'm Anh from Berlin, now based in London. I began modelling when i was 17 besides school, so this was a very good job to earn. And I started as an influencer after I joined the tv show Germany's Next Top Model with Heidi Klum.
What have you learned from lockdown time?
I moved then from Germany to London which was a huge step for me but definitely not the best time. I hope there will never be a lockdown again! My little Miu, my dog, allowed me to go outside every day so I wasn't totally stuck in my apartment. What I learned the most is not to take things for granted, appreciate all the little things in life, family, friends and especially health, because health is wealth.
What was your daily routine?
Starting with a walk with Miu in the morning, workout, shower, eat, eat, Netflix, eat again (yeah, I'm known as a big foodie, and stretch in the evening. If it's fun reading a book, it's fun another walk with Mia… then sleep, re-eat… I would say, pretty much like yours.
We love the energy on your IG. What inspires your truly happy face motto?
I like just kidding…! What inspires me the most, is definitely nature. Nature is super colourful: so am I, so we are all, because diversity is the key. On my feed I'm trying to show my professional side with a lot of colourful outfits, and in all my stories you will see a lot of food again – as I said, I'm a big foodie – and my clumsy me, more the funny side…
In this shoot, what moved you and your feelings towards experimenting with your appearance?
This shoot happened during the last reduced lockdown and Sayuri's new iPhone12 and we totally geeked out about the new camera and oops loud and decided to shoot with it and keep everything simple small team also very natural makeup no makeup make up look which is um fresh dewy and healthy and for styling also very earthy natural tones
You have an amazing body, could you let us know what animates your self-confidence? Do you feel empowered by nudity?
Oh thank you! this means a lot to me and i have to say it was not always like this that i felt that confident in my own body especially when i was a teenager and a young adult with my stretch marks until i realized almost everybody has this and really don't care too much about this unnecessary things i've learned just to express myself and accept little marks like this and also fitness during workout is doing a lot to feel myself more confident and that's why i don't be afraid to show a bit more skin on my account
What is sustainability for you?
Sustainability means a lot to me. It's super important, I would say we all creatures have a lot of benefits out of it not only as an animal human being or nature. It's just friendly and that's why i decided not to go shopping this year and also ran friends to give things and say no to buying unnecessary things. I just skipped the season waiting for the next. If I'm shopping I do a lot of vintage because I'm totally obsessed with the 70s and 80s shape.
Which places would you like to visit in your next travels?
I'd love to explore south France & Italy. I've always been in the north. Driving through the coasts and eat a lot of food. Going back to NYC just obsessed with the city. South Africa during next winter to my absolute fav place in the world: Babylonstoren!
What are the most important values for you?
Equality, not only between male and female. In general, no matter what gender or ethnic origin. Honesty & Loyalty, what goes around comes back around. And, most important: Health
And your life motto?
Think positive thoughts, send positive vibes out into the universe and that energy you put into the universe will dictate the world around you. Patience & no expectations.
Tell us about your makeup routine.
I'm a big fan of a "no-makeup-makeup" or just no makeup look. Basically, a bit glow here and there, curl my lashes & lip balm. DONE!
Are nutrition and sport important in everyday life?
Both are important! I'm not into diets, more an intuitive eater. I eat what I want in a good balance. Love fruits & veggies but also obsessed with burgers, pizza & pasta! I don't want to forego anything, that's the best way personally not to get greed for certain things. Fitness is super important just for your own strength & health! Best benefit: Confidence ✔️
So, you live in London. What do you like most about the city? Which is your favourite restaurant in town?
I'm based in London since 1year. I'm obsessed! London is such a multicultural city. So many different people & easy to connect. It's so green – I'm not even nearly done with exploring all the parks with my fluffy baby @miumiu_puppy 🐶 Also the food scene is insanely GOOD! Which makes me damn happy as a huge foodie! One of my fav restaurants is definitely Rochelle Canteen in Shoreditch. It's a hidden place behind walls, you can't see anything from outside & have to ring a bell to enter. Love the dreamy vibes, escape the London rush and enjoying the great food in a beautiful outdoor area. Best: the menu is changing consistently. So always something new to explore!
Anh Phoenix and her private natural beauty suggestions:
Text by: Sandra Bardin
That delicious sensation of a fresh, toned face, of radiant skin as if without anything on. A natural look, simply perfect at any age. For its maintenance, Chanel draws on the treasures of Mother Nature: Hydra Beauty is a skincare line with extracts of Camellia Alba Plena, a variant of Camellia Japonica developed by Chanel Research and cultivated in an exclusive botanical sanctuary to preserve its extraordinary moisturizing/restoring qualities in a protected environment, without the use of chemicals. The camellia – yes, Chanel's signature flower – seems to hold the secret to eternal youth, as it does not have a genetic ageing programme. In the line's 14 formulas, the common denominator is the super-moisturizing camellia polyphraction active ingredient, patented by Chanel, which is combined and strengthened with other active ingredients targeted to the purpose of each product: In the image, Hydra Beauty Lotion Very Moist with proteins that regulate the skin's self-protection; HB Essence Mist with hyaluronic acid and vitamins for a refreshing, illuminating action; HB Micro Gel Yeux with anti-wrinkle action that relaxes the eyelids and surroundings; HB Nutrition plumping, anti-dryness lip balm; HB Flash for rehydration and instant comfort. A category by theme selves: Démaquillant Yeux Intense, La Solution 10 de Chanel, specific for sensitive skin, and La Crème Main protective moisturising balm with flower waxes, May rose and pale iris, also from the Chanel cultivation. Make-up treatments: for the lips, Rouge Coco Baume transparent, alone or under lipstick; for the eyes, the single Ombre Première Mat in one of the nature shades, or Les 4 Ombres 266 Tissé Essentiel, four warm shades that can be modulated as desired. All Chanel.
The natural beauty of a young skin, radiant by divine right: to be cuddled with the warm tones of sunsets and earths, the delicate nuances of sand and the rosy hues of petals.
From the Fenty Beauty collection: Shady Biz Sun Stalk'r Instant Warmth Bronzer for a golden sun-kissed effect with a matte finish; Killawatt illuminating duo for face and body, a cream-powder texture with shimmering micro-particles; the indispensable all-rounder Highlight Brush; in Sinnamon shades, the Matchstix quick make-up, a creamy stick in a Mat version for correcting or concealing and Shimmer in a multi-layering version to enhance, illuminate and combine with other shades in the series.
Illamasqua Gel Sculpt Silhouette, make-up stick to enhance contours and bring out details, or shade them when needed: the sculptural effect recalls the masterful use of light and shade in classic B/W photos. The anti-imperfection skin concealer, Illamasqua Concealer CC 210. Sisley's Phyto Blush Twist blush stick, a creamy texture that becomes an impalpable powder on the skin, here in shade 4, Glow. Lime, arnica, rose, gingko biloba, vitamins: according to Sisley tradition, only precious natural extracts for Masque Contour des Yeux which soothes, protects and relaxes the delicate skin of the eyelids and surroundings. Pro effect lashes A precision carbon steel shaper and an anatomical handle to gently approach it to the face: Masqd The Eye Lashes Curler makes the eyes stellar.
In terms of hair, "natural" means the result you expect from any product, especially when it comes to finishing and styling. For the collections, a natural beauty look is a must also when hair does not cooperate, for example when it is thin or untamed. This is what Edit Body is for, a volumising mousse for all hair types and in particular for curly and wavy hair. Thanks to its airy formula, it maintains natural movement, and can be used for styling after shampooing or on dry locks for quick refreshing. Use instead, on finished styling Edit Hold, a spray lacquer with a strong and flexible hold, that leaves hair voluminous and always shapable.