psychedelia
Collectible DRY hosts for the first time new volume My Favorite Things!
Here is a little preview of how we combined the two issues…
Cristiano
Toraldo di
Francia
Editorial
The word is now a virus. The flu virus may have once been a healthy lung cell. It is now a parasitic organism that invades and damages the central nervous system. Modern man has lost the option of silence.
WILLIAM S. BURROUGHS, 1962
A century seems to have gone by since we thought about the topic of this issue, PSYCHEDELIA. Just six months ago it had a sound, a sense, a meaning that were different. Now it describes a world changed, but in a dystopian way. Our certainties are tottering. The idea of racing toward the future at a single, breakneck speed has hit a brick wall. Or perhaps not. There will always be some who hurry, while others console themselves with the utopia of slow growth. Because even older like fairy tales, and the truth does not always lie somewhere in the middle. It has taken just over a hundred days to change myths, cast down idols, invent new ideals. To provoke a DISENCHANTMENT with the world. All it took was a virus. Together with our personal FREEDOMS, it stripped away the serenity of feeling our health and work were intimately protected – thinking we could delegate our progress and social equity to a rational modern state organisation, which has failed to defend us. In fact it has perhaps shown itself to be the very cause of the disaster. A disaster announced, a deregulation of uncontrolled communications, fake news, data manipulation. FEAR of climate change has given way to other worries. Today globalisation has a different face, more menacing because tangible. It's here, we're experiencing it, it has infected the whole world. So priorities have changed. For humanity, this evidence is paradoxically proving to be the most important discovery since penicillin. A collective consciousness is forming which demands more education and health care for all. Because they are the social antibiotic against violence. If they are not guaranteed to all, there can be no social equity. While the bodies are still piling up, the future that is taking shape – and will be much more high tech than that stirred by previous catastrophes – sees our weeks of physical isolation not as a painful need to save lives but a permanent and highly profitable laboratory of a future without physical contact. Dramatic moments of "social distancing" like those we have experienced, alter our perception of reality. And in this issue the word ALTERATION crops up several times in our titles. They are recounted by women artists, visionaries and creators of images. Even the fashions interpreted by iconic stars and imaginative photographers unfold amid colours and distortions and illusions, which become a new model for interpreting the reality that surrounds us. And what images can better represent the slogan BLACK LIVES MATTER than those of the routes of the contemporary slave trade in the Mediterranean? But doesn't it seem absurd in our eyes, that the Black ethnicity, so influential in our popular culture with singers and sports stars idolised by global crowds already in the first half of the last century through jazz and then the blues, and fashion with dandyism in the '40s, has always felt segregated by the dominant culture? Even today there appears a supremacy in music, sports, in short, in the big business of entertainment by Black People, which sees them topping the charts of celebrities in the globalised world… Perhaps only the most modern voices of the true Africa can rediscover a profound identity. The emerging creators who live and work in that continent are doing it through fashion. We recognise we can no longer simply be "not racist". We have to strive to be actively anti-racist and struggle for all the marginalised communities that have for too long faced systemic injustice and inequity. More than a problem of race, it is that now the class struggle has become, dramatically, a war of the poor against the poor. Art and fashion have the power to memorialise the human experience and shape culture, but for too long, these worlds have offered a predominantly white perspective and excluded the voices and participation of others. Fashion is not just about appearances. It is a sign of the times, a time that requires reflection, that compels us to consider what is important, to place the stress again on enduring goods, which acquire value over time as the testimony of cultures. And fashion can help us better understand the times we live in and express, as with art, the sense of things… Beauty will save us. In this way our identity is strengthened with a novelty that everyone will enjoy. MY FAVORITE THINGS, a gem to collect and that speaks of collecting as love for the things you like, perhaps impossible, but essential.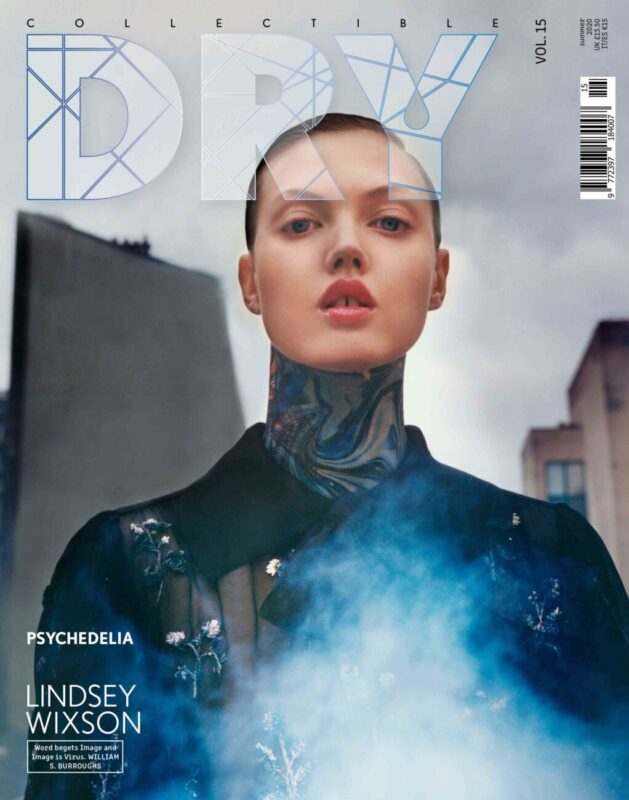 ON COVER PSYCHEDELIA
Lindsey Wixson wears a black flounced dress in organza embroidered with flowers and embellished with jewelled buttons Chanel Haute Couture
Photography Elina Kechicheva @TalentandPartner. Fashion Editor Woo Lee. Hair Werner Amort @JulianWatsonAgency. Make Up Lili Choi @Calliste Agency. Model Lindsey Wixson @DManagement Group. Photo Assistant Maya Zardi. Fashion Assistant Fabrizio Lorenzi.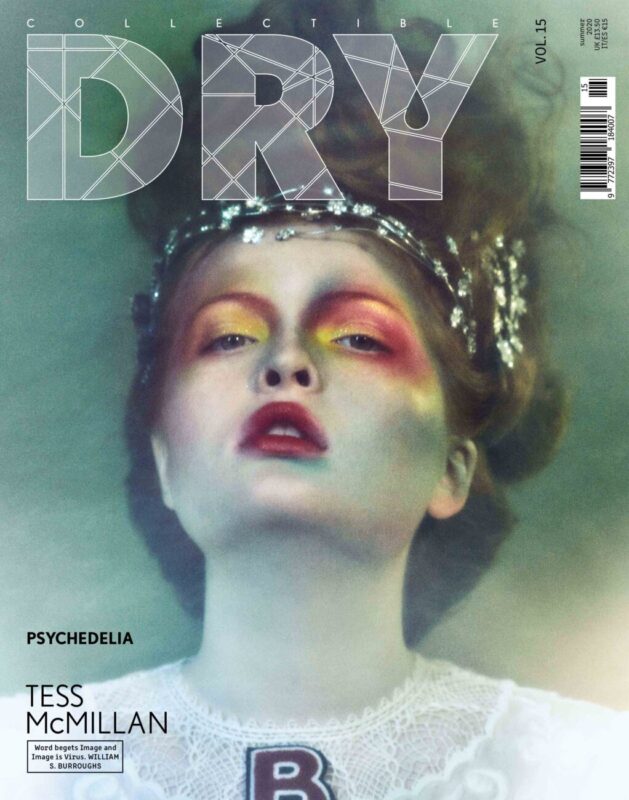 ON COVER PSYCHEDELIA
Tess McMillan wears a lace trim embroidered cotton dress Burberry
Photography Elizaveta Porodina. Fashion Editor Lisa Jarvis. Hair Peter Grey @Home Agency. Make Up Ryan Burke @Industry. Set Designer Colin Lytton. Model Tess McMillan @Muse. Market Editor Raz Martinez. Fashion Assistant Celine Azena.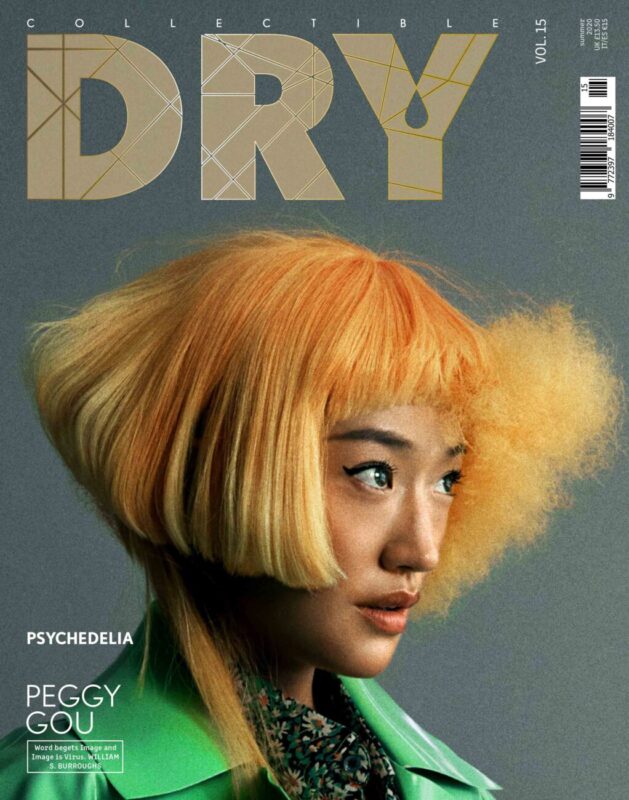 ON COVER PSYCHEDELIA
Peggy Gou wears a leather coat Lacoste Flower print top N21
Photography Hong Jang Hyun. Fashion Editor Woo Lee. Hair Hester Wernert @AuthenticBeautyConcept @WSM. Make Up Yvonne Wengler. Model Peggy Gou. Producer Danny Muster Works. Photo Assistant Yang Joong San. Fashion Assistants Danny Muster and Sabrina Rommel.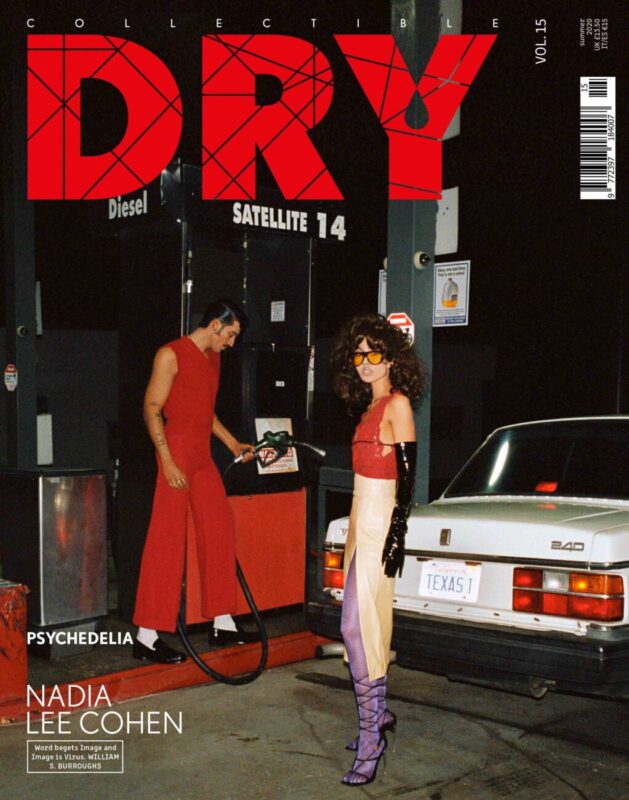 ON COVER PSYCHEDELIA
Nadia wears a top, skirt and gloves Gucci. Shoes Versace Charlie wears vest and pants Gucci. Loafers Salvatore Ferragamo
Photography Nadia Lee Cohen & Charlie Denis. Fashion Editor Rebecca Ramsey. Hair Jake Gallagher. Make Up Lilly Keys. Producer Virgin Soil Pictures & DMB represents. Creative Producer Camilla Tisi. Production Assistant Lilia Gabbro. Photo Assistant Aaron Sinclair. Make Up Assistant Koah Arellanes.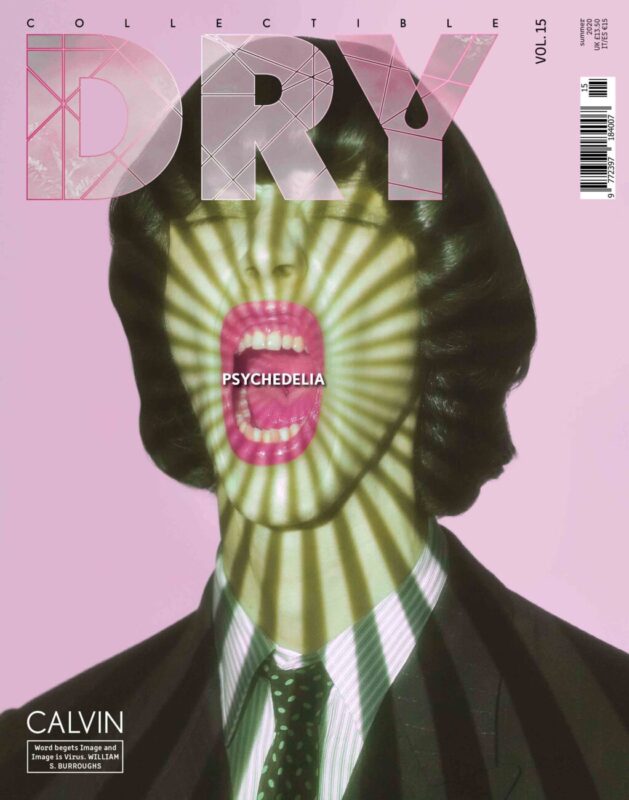 ON DUST JACKET
Calvin wears a classic wool jacket, silk shirt and tie Celine
Photography Lucian Bor. Fashion Editor Belén Casadevall @Engeneersofchange-Agency. Hair Javier Palacio @Capsuleagence. Make Up Maria Olsson @Wiseandtalented. Model Calvin @preminummodels. Casting Director Emmanuelle Delserieys @Creartvt. Set Designer Nicolas Plinio. Photo Assistants Maud Mahobah and Marie Leroy. Fashion Assistant Clemence Chatain.
NAOMI YASUDA /
DAVID DUNAN