"About forty meanings attributed to the term consciousness can be identified and categorized based on functions
and experiences. The prospects for reaching any single, agreed- upon, theory- independent definition of consciousness appear remote." RAM LAKHAN PANDEY VIMAL
NICE TO MEET YOU
OR "ALTERED STATES OF CONSCIOUSNESS"
How many times have we said it, without truly believing it? We have said it out of complacency, out of convenience, out of indifference. Yes, out of indifference. We say it reflexively when we meet an unknown person. And how do we deal with our fate, the one who greets us and shakes our hand each day that we get up and, perhaps, leave the house? Are we always so sure that what awaits us, out there, or within us, is that which we like, that which we would have liked to meet?
The concept of consciousness suggests being present to the senses in the process of making contact with the environment, the spontaneous and harmonious identification with the intentionality of contact. Conscious- ness is a quality of contact and represents its "normality." In contrast, neu- rosis is the maintaining of isolation (in the organism-environment field) through an exacerbation of the function of consciousness.
Philosophers and scientists have long been dealing with this concept since Descartes and Locke first struggled to comprehend the nature of consciousness* and how it fits into a larger picture of the world. Some- times, it is synonymous with the mind, and at other times, with an aspect of mind. In the past, it was one's "inner life," the world of introspection, private thought, imagination, and volition. Today, it often includes any kind of cognition, experience, feeling, or perception. It may be awareness, or self-awareness, either continuously changing or not. There might be dif- ferent levels or orders of consciousness, or just one kind with different features. We ask ourselves whether only humans are conscious, or wheth- er all animals, or even the whole universe, are conscious too. We wonder whether it may ever be possible for computing machines like computers or robots to be conscious.
Obviously in this issue we do not intend to enter into the debate, as en- tire volumes of this publication would not suffice. We have searched the folds of meaning for some voices, some collateral aspects, which we have tried to portray through examples taken from the world of art, fashion, and thought precisely because we wish to reveal aspects that are, if not over- looked, not in the common domain, and therefore even more intriguing to discover. Awareness serves to keep us constantly up to date with our- selves. It is a continuous process, accessible at any time, and not an ex- clusive or sporadic enlightenment that – like insight – can only be achieved at particular times or under particular conditions. As you turn the pages of this issue, you will enter different worlds that we hope will open the door to greater self-knowledge through the experiences and stories of others.
Let us ensure that the many techno-ideological tools we have at our dis- posal do not lead us to an altered state of consciousness. We are expe- riencing a historical moment that, now more than ever, requires careful awareness and pursuit of the truth, which is also the beautiful, because deception and evil are the burden of free humanity.
EDITOR'S LETTER
SILVIA MOTTA
*In fact, the etymology of the English word "conscious" originally derived from the Latin conscius (con-"together" and scio "to know"), but the Latin word did not have the same meaning as the English word; it meant "knowing with", or in other words, "having joint or common knowledge with another." There were, however, many occurrences in Latin writings of the phrase conscius sibi, which trans- lates literally as "knowing with oneself," or in other words "sharing knowledge with oneself about something." This phrase had the figurative meaning of "knowing that one knows," as the modern English word "conscious" does.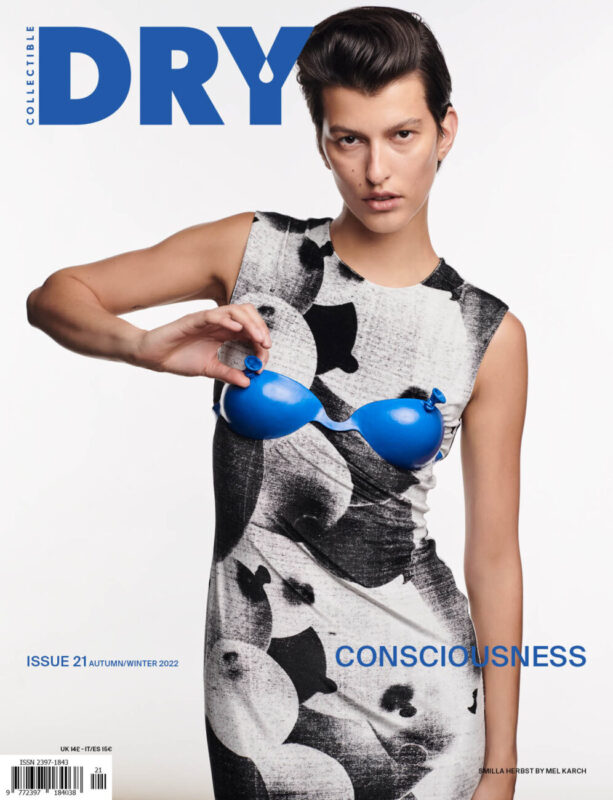 ON COVER CONSCIOUSNESS
Smilla Herbst wears dress and bustier, LOEWE.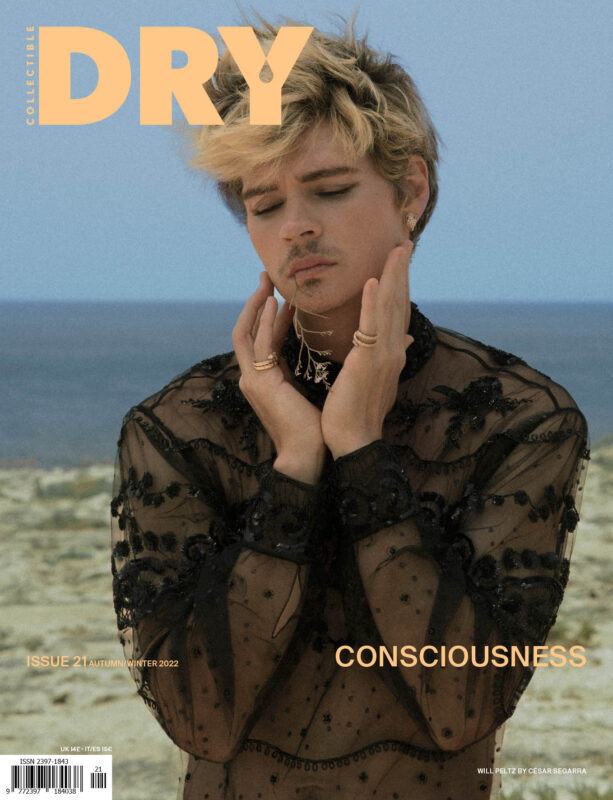 ON COVER CONSCIOUSNESS
Will Peltz wears earrings, SERPENTI SEDUTTORI, in pink gold with two rubellite and diamonds, and rings SERPENTI VIPER, BULGARI. Turtleneck top in tulle with embroideries, VALENTINO.
Image CÉSAR SEGARRA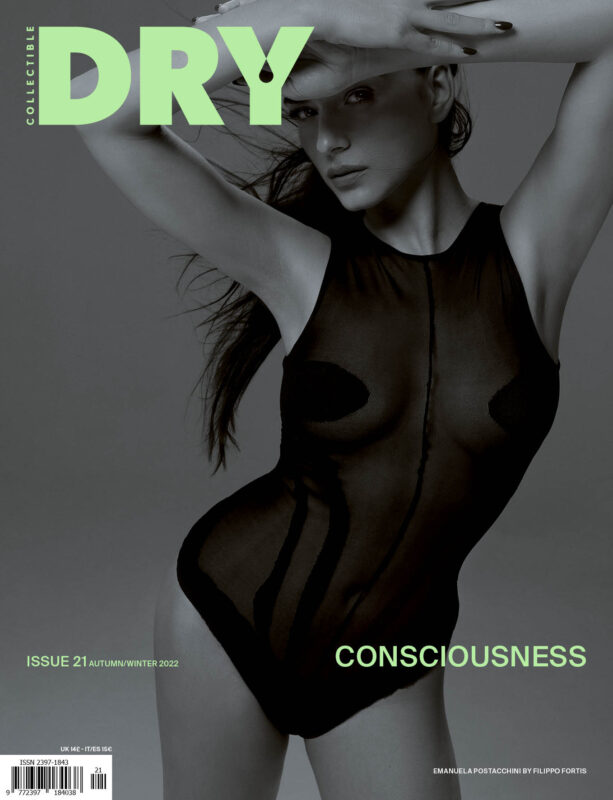 ON COVER CONSCIOUSNESS
Emanuela Postacchini wears crewneck bodysuit in inlaid viscose knit, LARA CHAMANDI.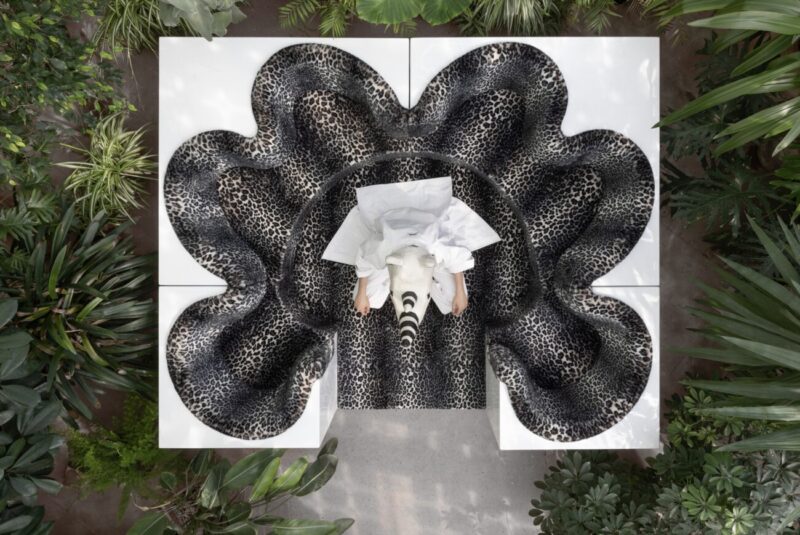 Peninsula, the grammar of forms for contemporary creative feeling as well as the community of our magazine. It aims to welcome the stories of those aesthetic forms, the possession and experience of which are capable of generating emotions, so as to offer an overview of today's possibilities, always set according to the filters and artistic canons that distinguish us.
ITALIAN EDITION CURATED BY GIOVANNI AUDIFFREDI, DOMENICO COSTANTINI AND GIANMARCO GRONCHI
""An object should express more than beauty – it should be subversive and express a political point of view – the creation of that rare experience where material things are made sacred." Gaetano Pesce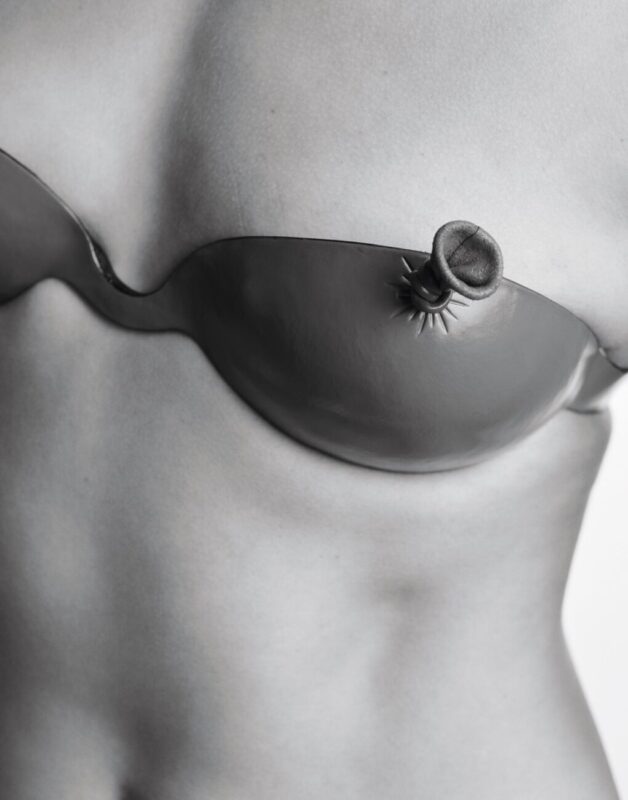 CECILIA BAISTROCCHI/
FRANCESCO GIULIANI