WAITING FOR OUR UPCOMING ISSUE ON NEW HEROES IN THE SECOND ERA OF SPACE EXPLORATION PLANS, A NEW FASHION STORY CAME TO TELL ABOUT ALIENS AND STYLE
Photography: Laura Baiardini
Fashion: Andrea Colace
Text: Fiammetta Cesana
Models: Kamile K @IMG Models, Luisa Bianchin @Monster MGMT
Set Design: Erika Viola
Hair: Erisson Musella @Close Up Milano
Make Up: Ginevra Calie
Manicurist: Roberta Rodi @Close Up Milano
Fashion Assistants: Leonardo Serva, Fabrizio Lorenzi, Claudia Ciavattella
Make Up Assistant: Danila Terulli
Set Design Assistant: Kadri Hirvesaar
Big economic powers argue that by the year 2040 we will take over the Moon; as our planet seems falling into a relentless intoxicating course, the last resort apparently is the colonization of the lunar soil.
But what if we can't make it? How will it be in 20 years?
Maybe we'll be sharing Planet Earth with new alien creatures, or maybe our own morphological features'll be dramatically transforming to adopt to the changed, warmer, habitats…
In any case, we'll be different, and probably with some nostalgia for the old-fashioned times, like the 90s and early 2000s, where progress was going fine but didn't seem so disruptive.
We are going to have different technology routines, different feeding regimes, different lifestyle…
So at the dawn of all this new – whether terrestrial or lunar – world, which are going to be the alien's fashion obsessions?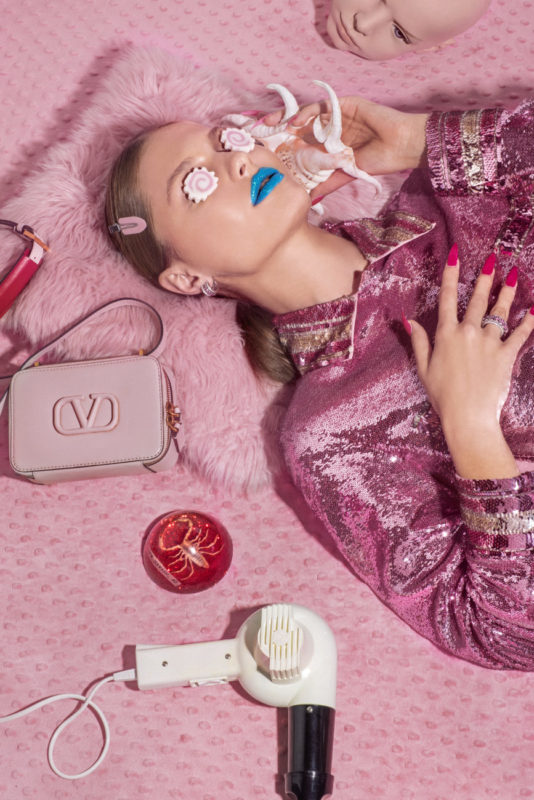 Sequinned pink pyjama dress and pink bag Valentino Red rubin and white gold ring with diamonds Farnese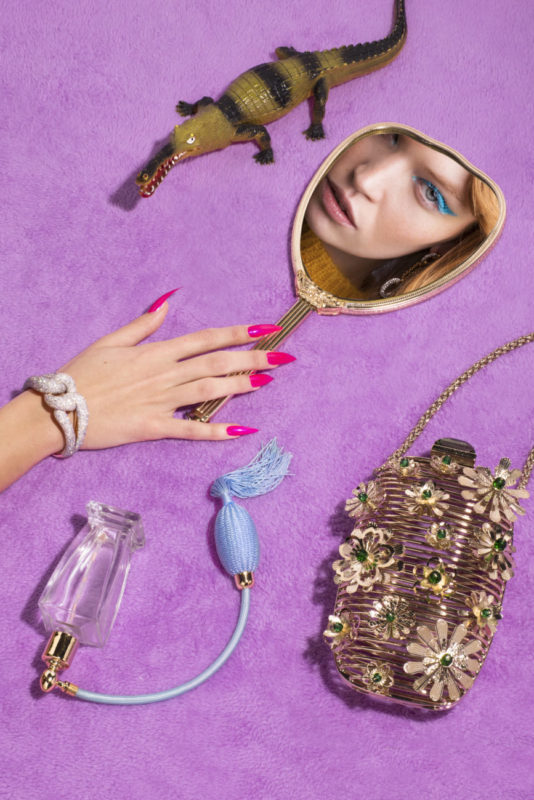 Tango cuff bracelet knotted with 1.170 diamonds set in the pave, earring in rose gold with white diamonds Pomellato Posy clutch Jimmy Choo
Sequinned dress with embroidered sleeves, yellow wool sweatshirt, light blue lace tights, metallic leather sandals and python print leather pump Miu Miu Smerald, white gold and diamonds ring Farnese
Printed bimaterial quilted jacket and smooth calfskin leather bag Louis Vuitton Sapphires, white gold and diamonds ring Farnese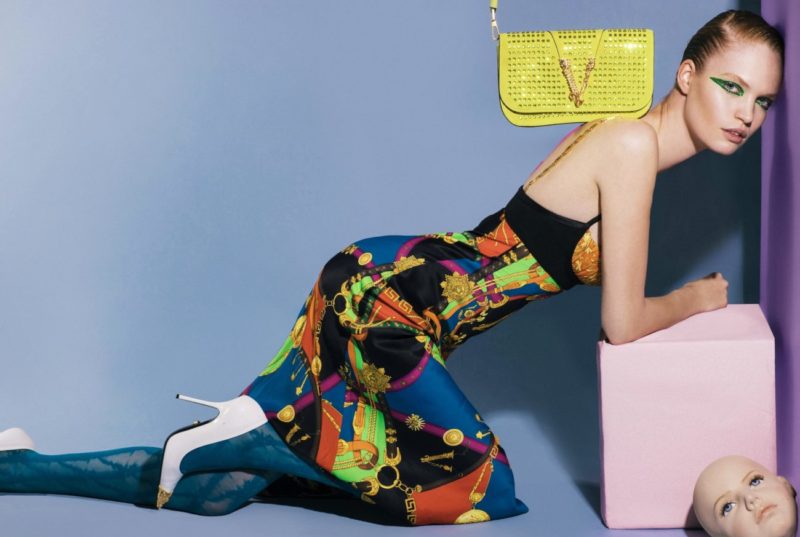 Barocco rodeo print dress, blue lace tights, white shoes and yellow crystal bag Versace
Cotton and wool tweed navy and royal blue jacket, cotton poplin white top, jewels and goatskin, gold-tone metal, orange, pink and green waist bag Chanel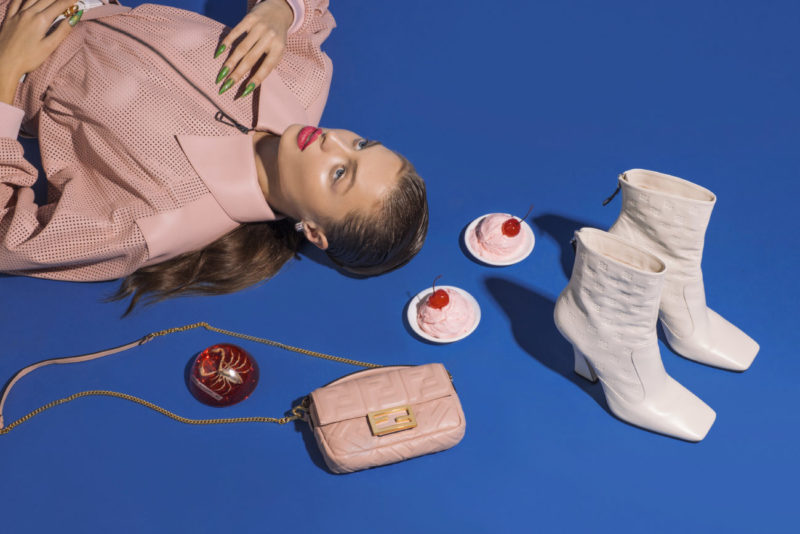 Pink leather jacket, belt, white leather boots and pink nappa bag Fendi Smerald, white gold and diamonds earring Farnese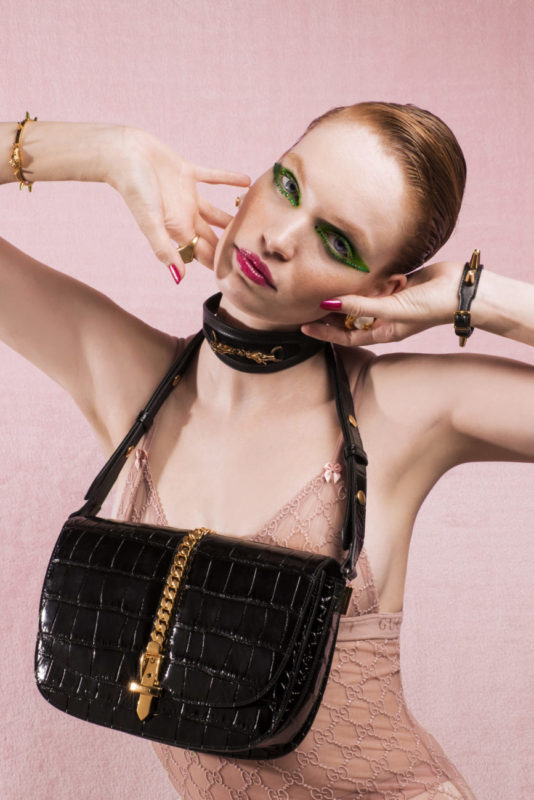 Pale pink lace body with logo, leather choker, bracelets and black leather bag Gucci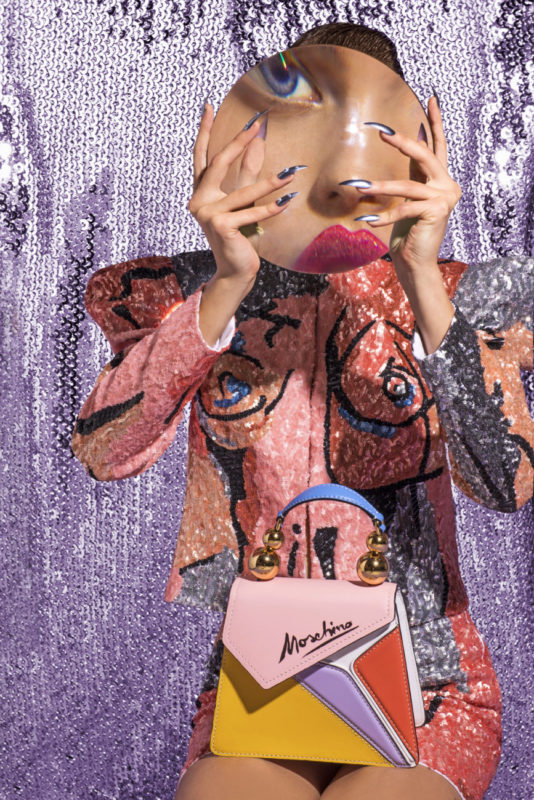 Sequinned dress with shoulder pads and bag Moschino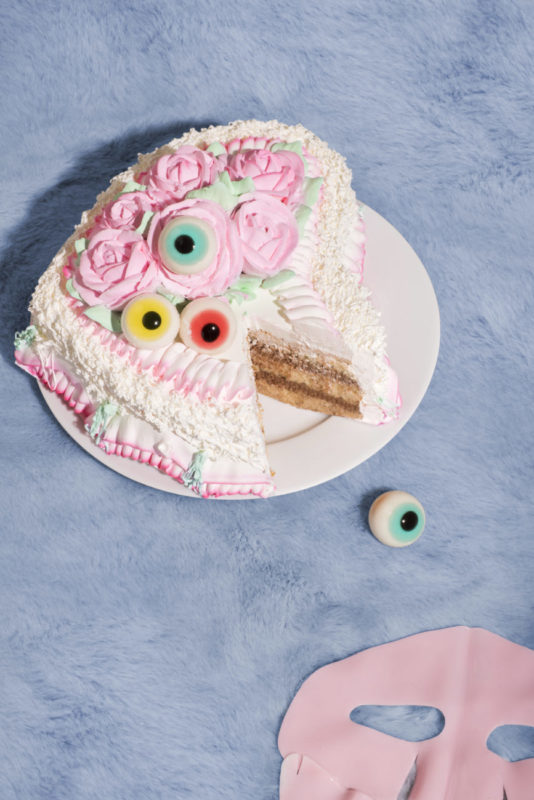 Cover: Sequinned pink trousers Valentino Bunny shoes GCDS