PRADA UNVEILS ITS LATEST RESORT ADVERTISING CAMPAIGN
Text by: Annarosa Laureti
Edited by: Fiammetta Cesana
The ultimate Prada Resort 2020 Campaign is the perfect example of how real life can turn into the adv itself. Although living advertisings are increasingly common today – just look at the countless influencers who dwell social medias – they still preserve a kind of mystic aura because of the medium (a photo, the phone screen or whatever) that separates them from us.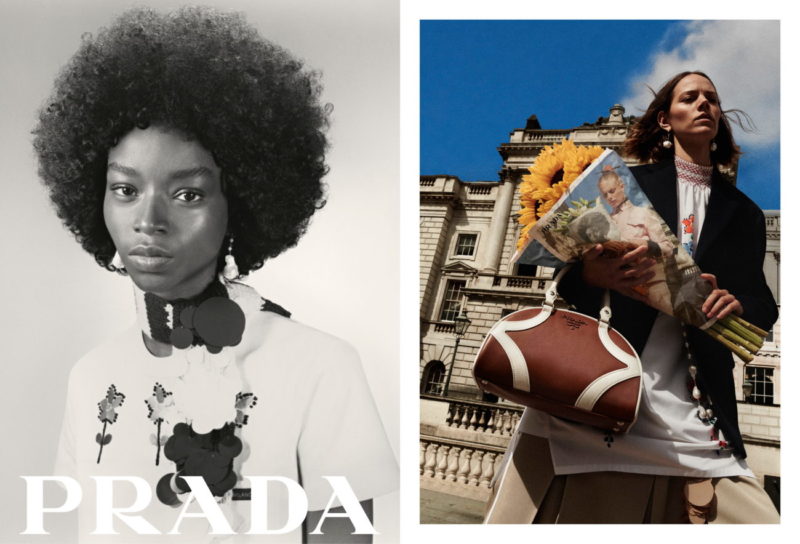 Prada's ingenious idea consists of destroying this barrier letting us become actual part of a fashion adv for once. During last days in fact several pictures portraying fragrant bouquets enwrapped into campaign's images literally invaded IG.
The bunches of flowers are on sale at florists of London, Milan, Moscow, New York, Paris, Shanghai and Tokyo. Posting their own bouquet, both influencers and ordinary users made soon the photos viral spreading out the concept of an advertisement as truly experience to live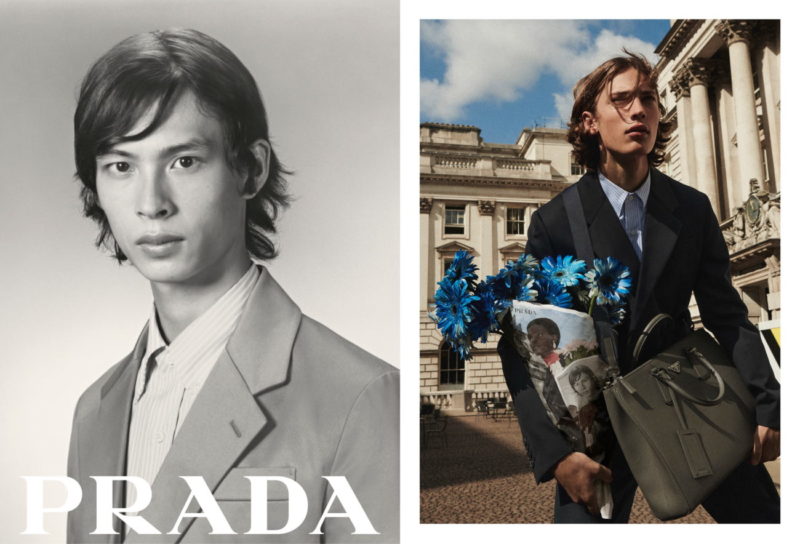 As the very Seditious Simplicity Resort 2020 Collection, the campaign looks for the extraordinary out of the ordinary (in this case the daily routine) till making a simple thing like a bouquet a truly object of desire. The concrete adv (always the bouquet) becomes in its turn the item promoted.
Prada's operation doesn't stop here. It goes beyond by opening a reflection on adv language. The discourse turning around the choice of this campaign's images in fact is much more complex. The two different photographic styles (black and white and colored) juxtaposed give life to a truly meta-adv.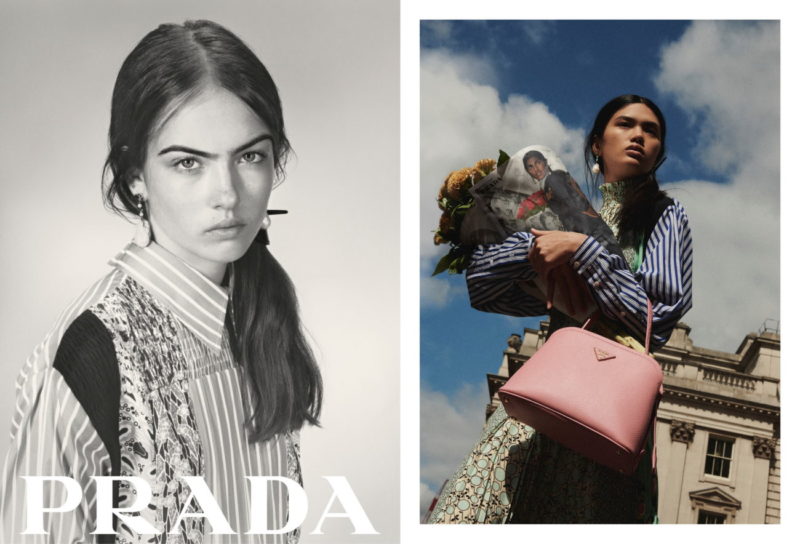 Drew Vickers's black and white composed portrays are matched with Keizo Kitajima's dynamic street shoots. The latter indeed are not set up to only show the collection's pieces but also the very advertising images published on newspaper, displayed the bunch of flowers tied by models. So the campaign portrays the campaign in itself.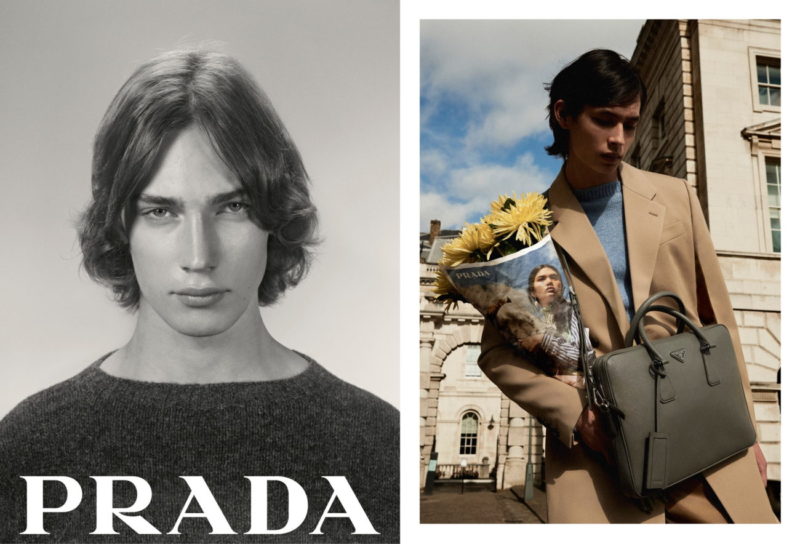 "Is it reality blurring with the fantasy of the fashion image, or is the fashion image documenting reality before it happens?" Prada asks us… Who knows?
Definitely that of Prada Resort is a winning campaign that makes us question on how much a single image can influence our lives till pushing us to become ourselves its protagonists in "real life".
Credits:
Photography by Keizo Kitajima and Drew Vickers
Models: Freja Beha Erichsen, Sara Blomqvist, Lexi Boling, Yang Hao, Stella Jones, Xiao Wen Ju, Xara Maria, Freek Men, Vik Nahishakiye, Ashley Radjarame, Kyla Ramsay, Toni Smith and Qun Y