From potent references to awe-inspiring installations, DRY unfolds the opening of the Venice Biennale's 59th International Art Exhibition
Text by: Chidozie Obasi
Just asking: is the method to creativity's madness no longer in dispute? The answer, of course, is craftsmanship, a practice that has decoded its loyalty via high-octane prestige that broach the wilder shores of innovation and are then filtered down to instantly recognisable pieces for the aficionados. A well-established formula, it rolls effortlessly past the production line and emphasizes both tradition and pulse-racing moments – with directional changes, too, as great design discards conventions in favour of all-out innovation.
There's a sense of familiarity to the process, a poignant mimicry that ushers a sheer reflection on the tumultuous state of our times. Truth be told, the feeling that the poetry of craft is getting lost may in modernity is rife (blame lockdown and political downturns), but to understand how such thinking trickles down to society, one must continue to search. And who wouldn't? For those turned on by extravaganza's marvels, key in: photographs showing situations or actions, related to the art of painting, oscillating between surface, texture, image and object, order and disorder, destruction and creation, tension and release, forced and free movement.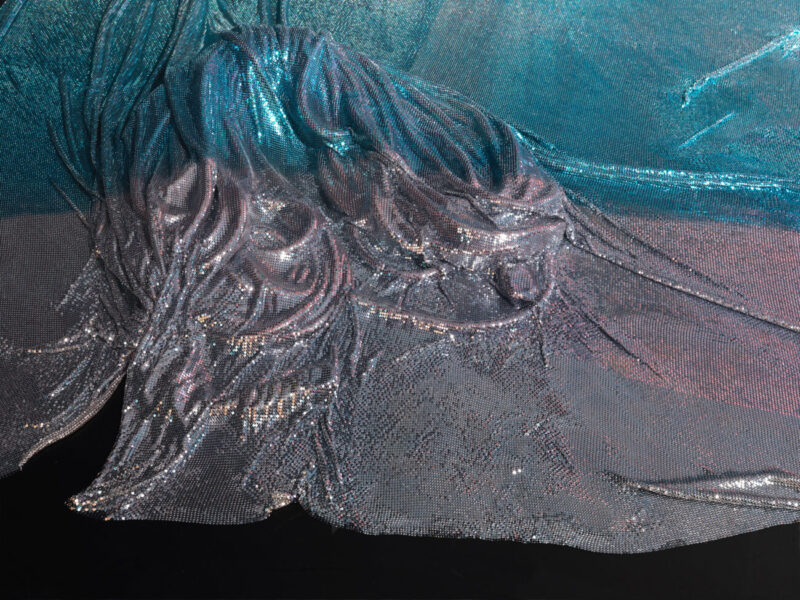 In these words, there are enough hints to satisfy the devotees: now they love more than an excuse to embrace art's eclectic provenance, which has a heady impact in our world. (Case in point: art's eclecticism puts in display opulent and enriched perceptions from its makers, or better put, it shows a gear change that reflects on the societal issues spanning from the war, cultural reckonings and so forth). And as if to underscore that art can be a strong motivation to shape-shift perceptions amidst turmoil, its complexity can succeed to uplift most of them, because walking the fine line between escapism and practicality is no mean feat.
Poignantly, it's a timely predicament in several senses. In that way, it's easy to make the leap from abstraction to reality, which is why works showcased at events like La Biennale, the International Art Exhibition (now in its 59th edition), curated by Cecilia Alemani and chaired by Roberto Cicutto, running from the 23rd of April to the 27th of November 2022 become fundamental. (It counts 213 artists from 58 countries). Titled The Milk of Dreams, it takes its title from a book by Leonora Carrington (1917–2011), as Alemani explains, in which the Surrealist artist describes a magical world where life is constantly re-envisioned through the prism of imagination. A world where everyone can change, be transformed, become something or someone else.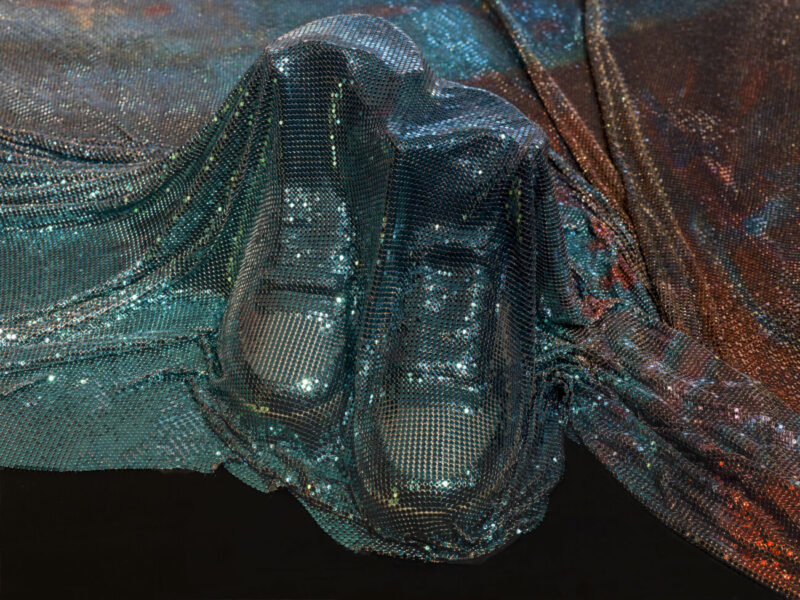 The exhibit The Milk of Dreams takes Leonora Carrington's otherworldly creatures, along with other figures of transformation, as companions on an imaginary journey through the metamorphoses of bodies and definitions of humans. "This exhibition is grounded in many conversations with artists held in the last years, conceived in a period of instability, since its development coincided with the outbreak of the Covid-19 pandemic," reckons Alemani. "La Biennale di Venezia was forced to postpone this edition by one year, an event that had only occurred during the two World Wars since 1895." On the artists' works, she details the depth of topics and scenarios explored within each of their practice. "The questions that kept emerging from these dialogues seem to capture this moment in history when the very survival of the species is threatened, but also to sum up many other inquiries that pervade the sciences, arts, and myths of our time. How is the definition of the human changing? What constitutes life, and what differentiates plant and animal, human and non-human? What are our responsibilities towards the planet, other people, and other life forms? And what would life look like without us? These are some of the guiding questions for this edition of the Biennale Arte, which focuses on three thematic areas in particular: the representation of bodies and their metamorphoses; the relationship between individuals and technologies; the connection between bodies and the Earth."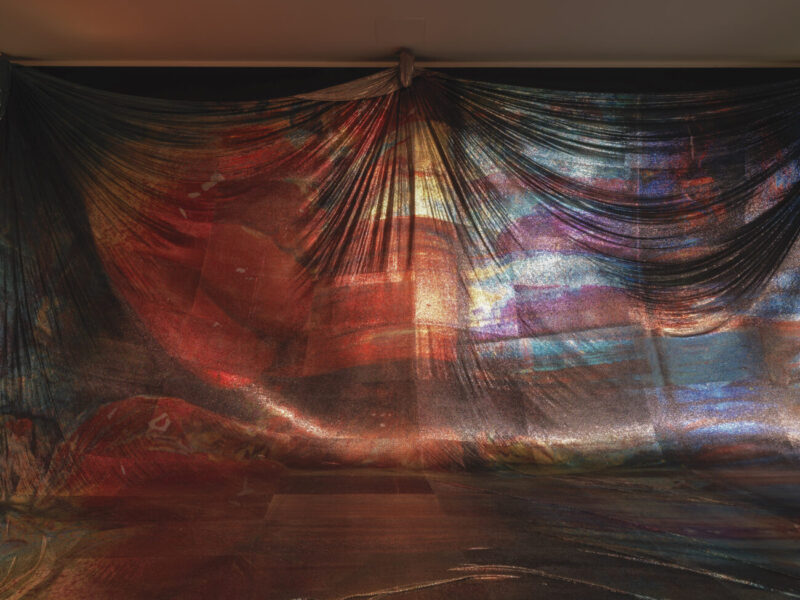 Too much of the old and you're living in a dream realm; too much of the novel and, like a timeless adage, you're brought back on earth. Tradition, subdued? Surely not. Beyond the fixtures of La Biennale's Arsenale and Giardini, Espace Louis Vuitton Venice has opened a new exhibition, with an installation by German artist Katharina Grosse. The exhibit, in tandem with La Biennale di Venezia, is part of the series of events organised in the context of Fondation Louis Vuitton's Beyond the Walls programme. Katharina Grosse's wide-ranging craft investigates painting far beyond the limits of a canvas, embracing floors, walls, ceilings, objects and entire landscapes in order to create multi-dimensional dimensions.
Since 2013, Grosse has developed her own technique by printing photographs on fabric backdrops, such as polyester and silk. Created specifically for Espace Louis Vuitton Venice, in a black space that largely covers the floor and wall, Apollo, Apollo features the image of the artist's hands printed on a metal mesh, depicting the moment when the boundaries between the artist's body and the coloured material are blurred in the creative act. "The image is chosen from a series of photographs showing situations or actions, related in one way or another to my painting," she explains.
The fluidity of the metal mesh and the chromatic intensity of Apollo, Apollo (a title with polysemic connotations, condensing and combining mythology with the conquest of space) take on a particular resonance. The surface reflects the movements of visitors and contributes to a true Venetian mirror effect. Between transparency and opacity, allowing light to filter through, Apollo opens up to a dream world in which visitors question their own perception of reality and illusion.
And that, for La Biennale, displays a galvanising win of variety.