If fashion looked anew, it could learn so much about its feeble hypocrisy
Text by: Chidozie Obasi
The global system, so obsessed in wokeness and toxic elitism, doesn't care about change. Today, as many continue their fight for progress, we cannot have a repeat.
Well, that was quick. Amidst a climate of social and cultural reckoning, fashion seems to be living in a social apartheid, where people rest in the comfort of their own ignorance. Albeit briefly, the system eulogised its efforts to offer change, a phenomenon that seemed attainable and covetable by key industry players (clue: designers, luxury stakeholders and international organisations).
The last time we were in a period of global crisis, a settlement – a contract – was reached between the system and the leaders. In exchange for subjecting the burdens of its past, designers offered deranged statements about the importance of slowing down and rethinking the entire system. And what followed shows that when you act abruptly, you become part of the exact rider you pledged to abandon. The idea of being entitled to an opinion, and its deceitful stance, erased the long-needed offer to subvert the narrative. And, over the years that followed the pandemic, the breakdown of the settlement was blamed on those whose career stands on the brink, the alleged minorities.
I don't believe fashion is a system entirely seeped by hypocrisy, defamation and racism. But we have been conditioned to erase the eagerness to offer change, to right the wrongs of our identity.
The difference between this moment and years ago, is that this time the service and sacrifice of the people who continue to fight for their spot, no matter their story, is impossible to ignore. It's clear that seismic change deserves a central place in our new settlement.
Yet despite this, the questionable level of tokenism and hypocrisy continues to run apace. Look to the Black Lives Matter protests, or the #StopAsianHate movement and you'll see why. It's beyond ironic that Black and Asian people's efforts were eulogised by the same toxic crowds who so often define the system we live and die in, not least fashion. Yet that same deadly ignorance of the elite laid the foundations for the inadequate power-structures that reign, which must be part of the reason why fashion doesn't care about overcoming its crisis by pivoting the narrative.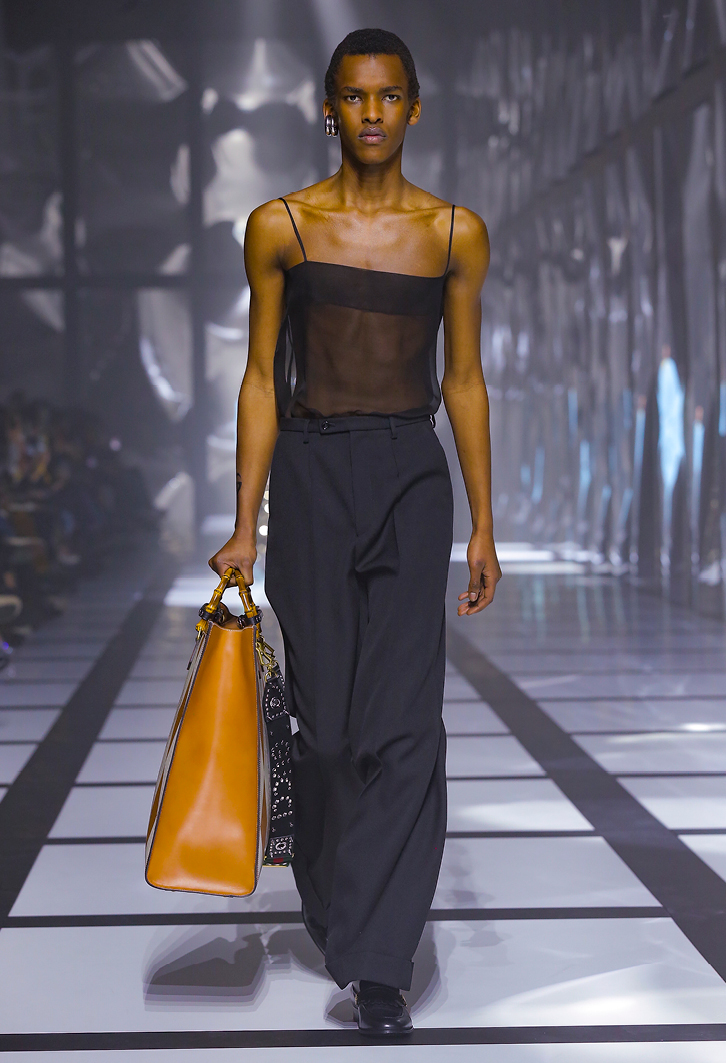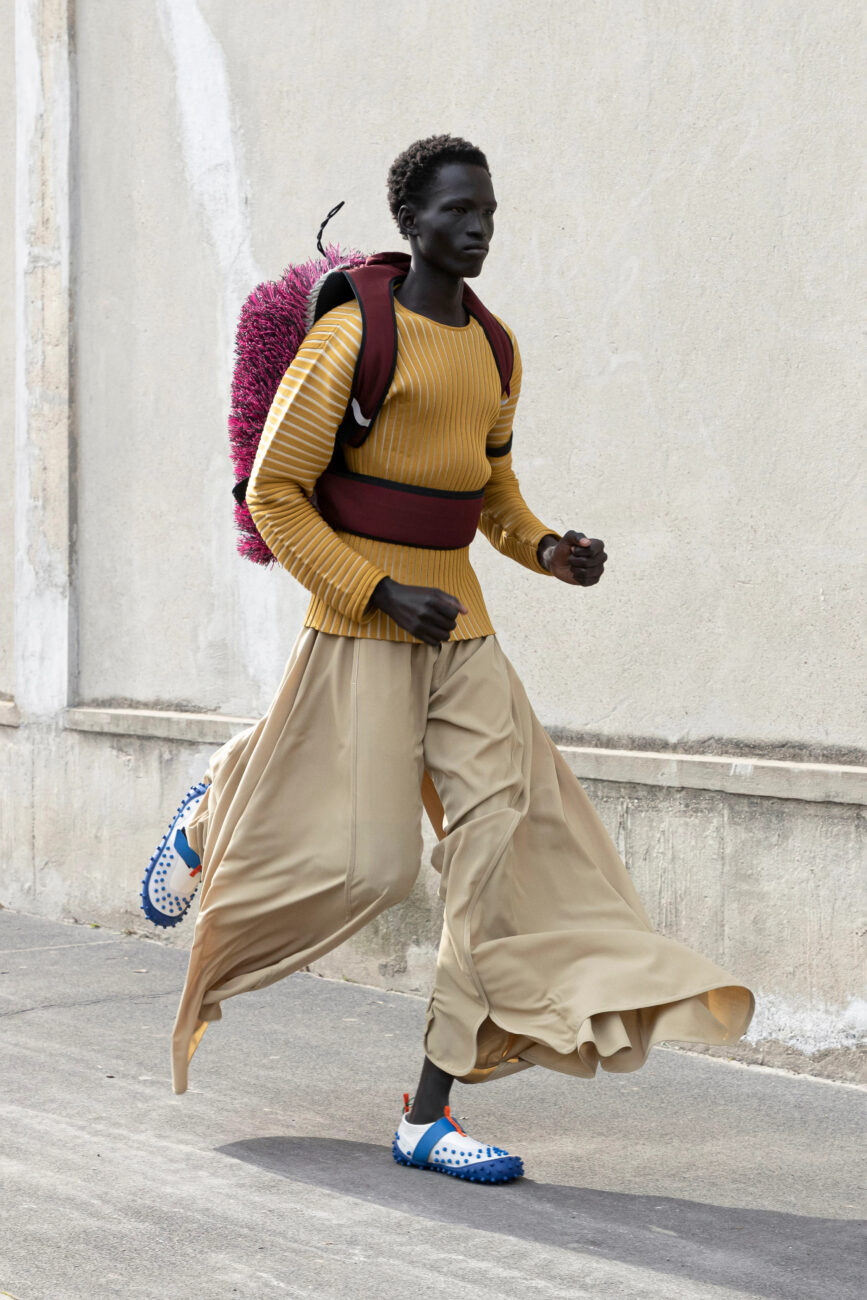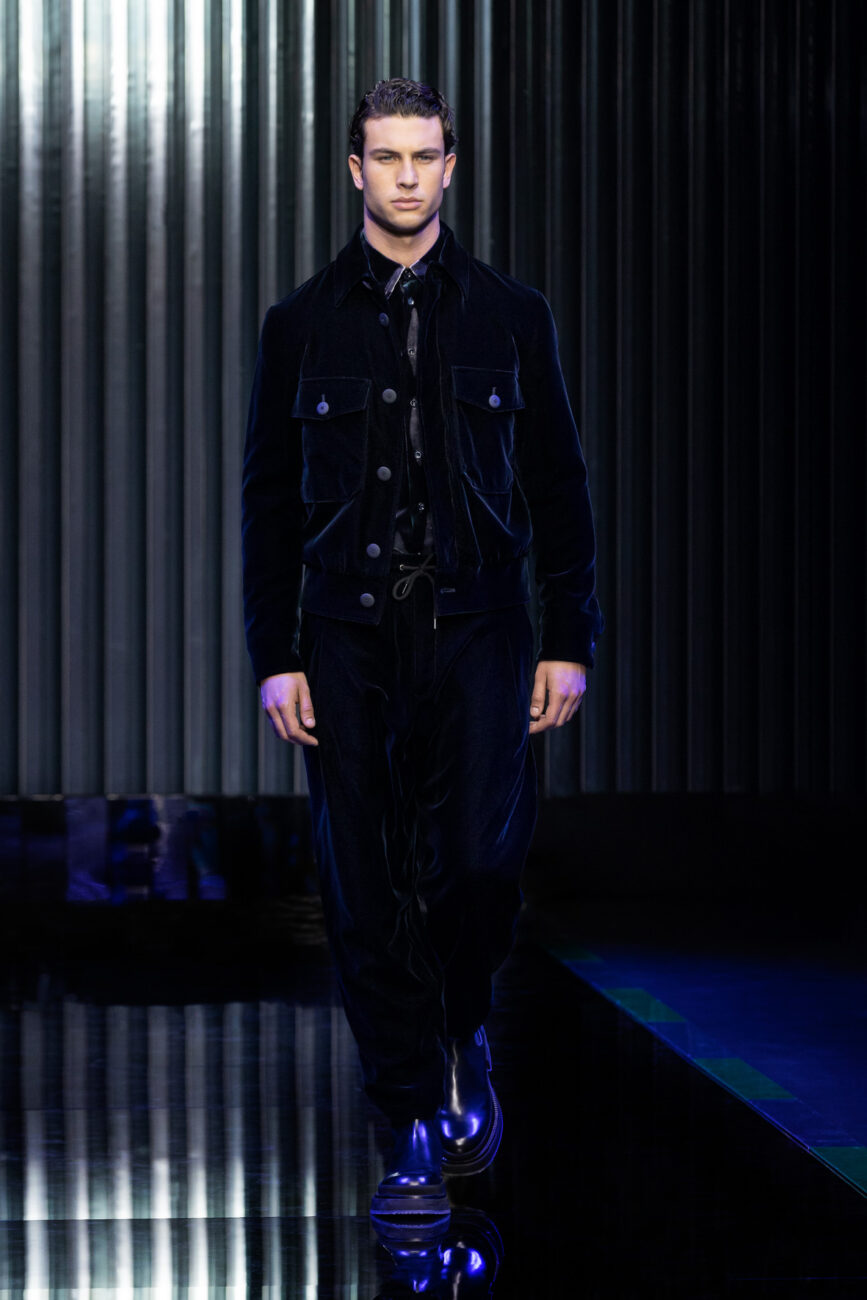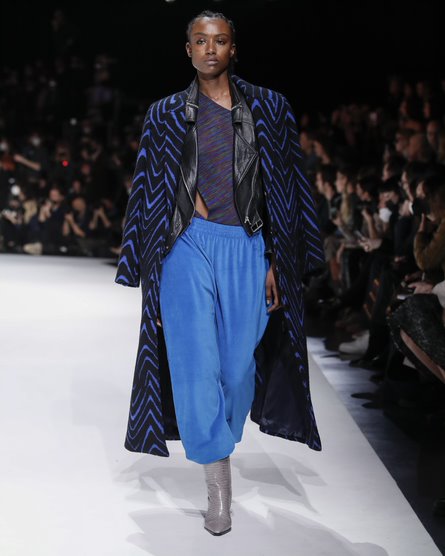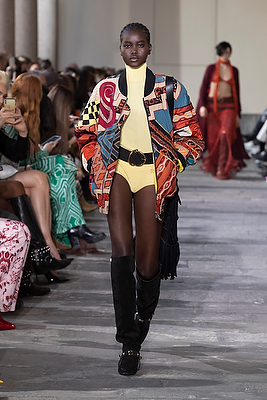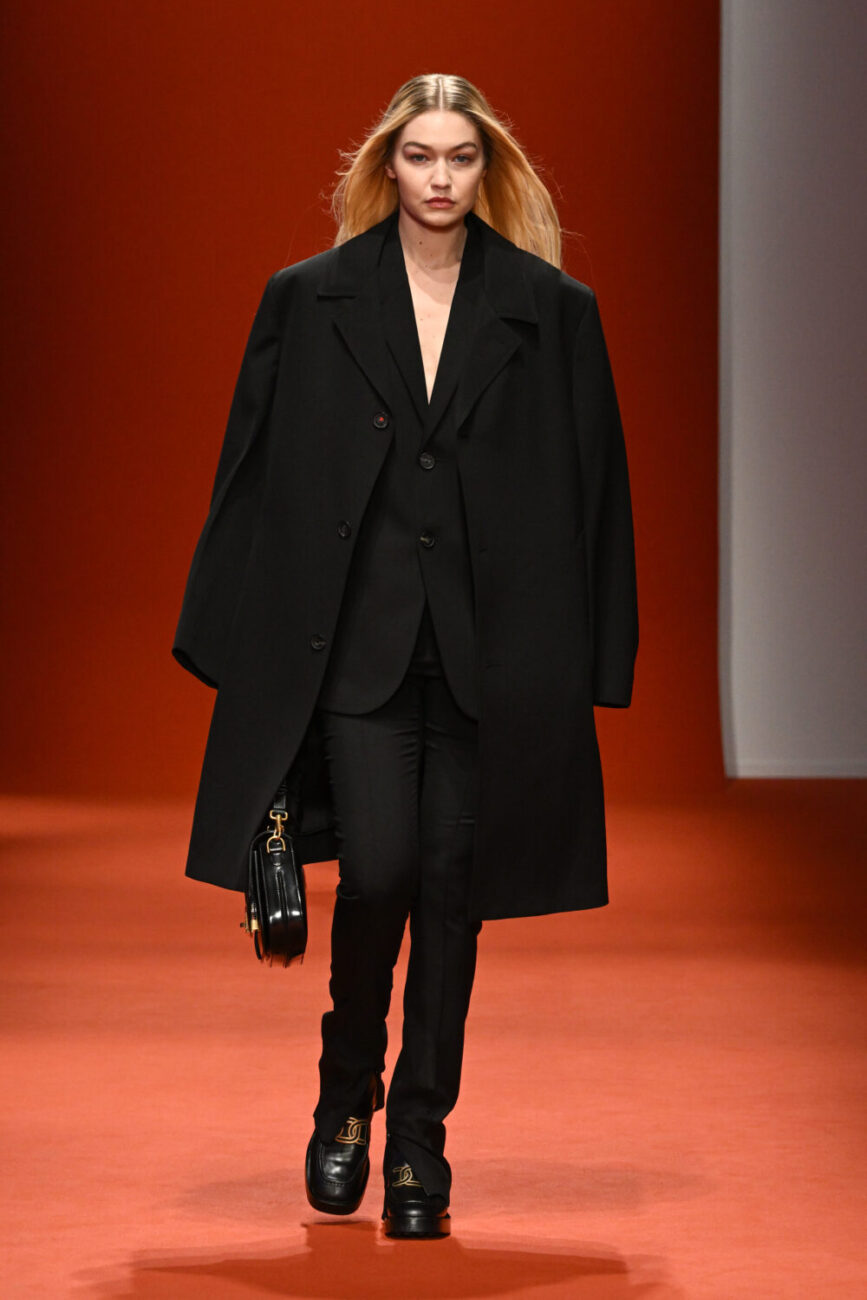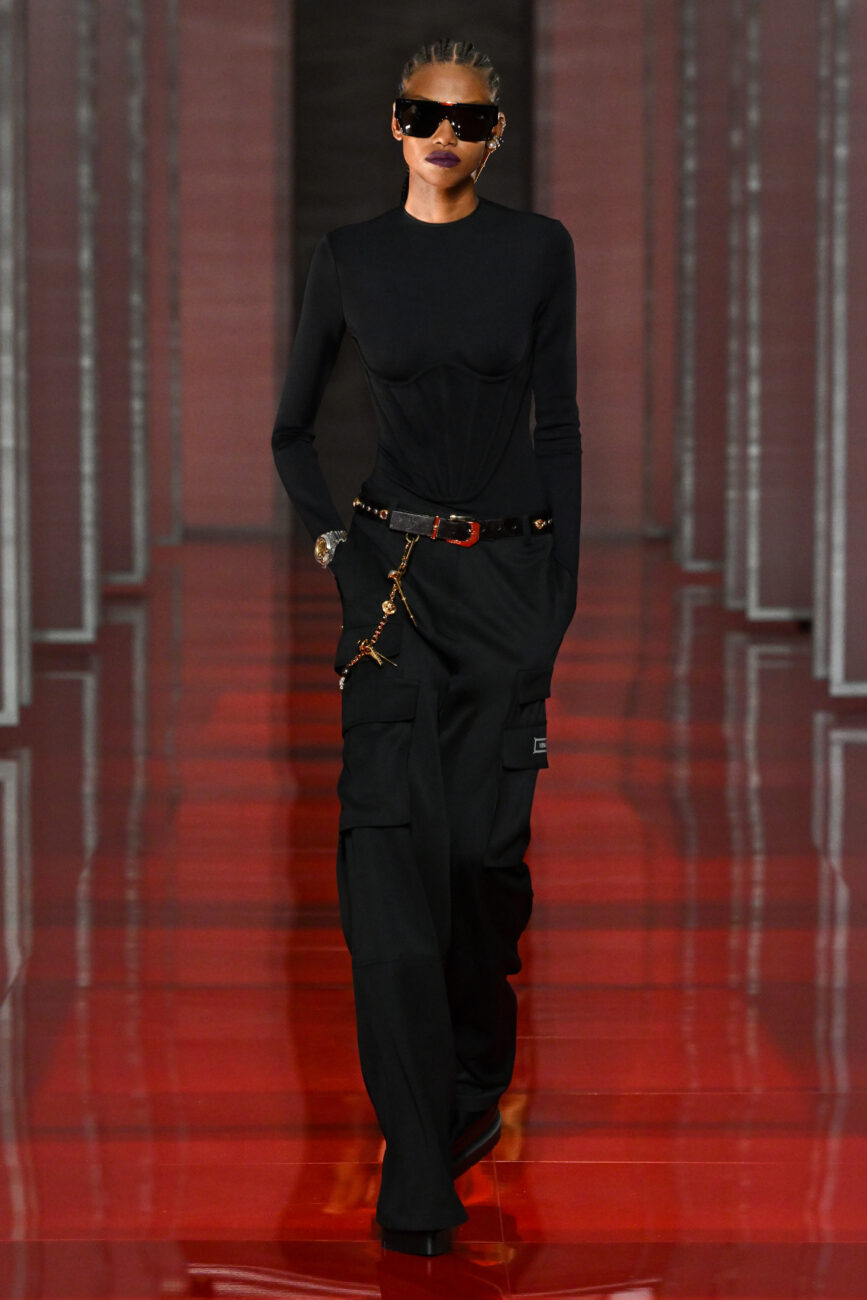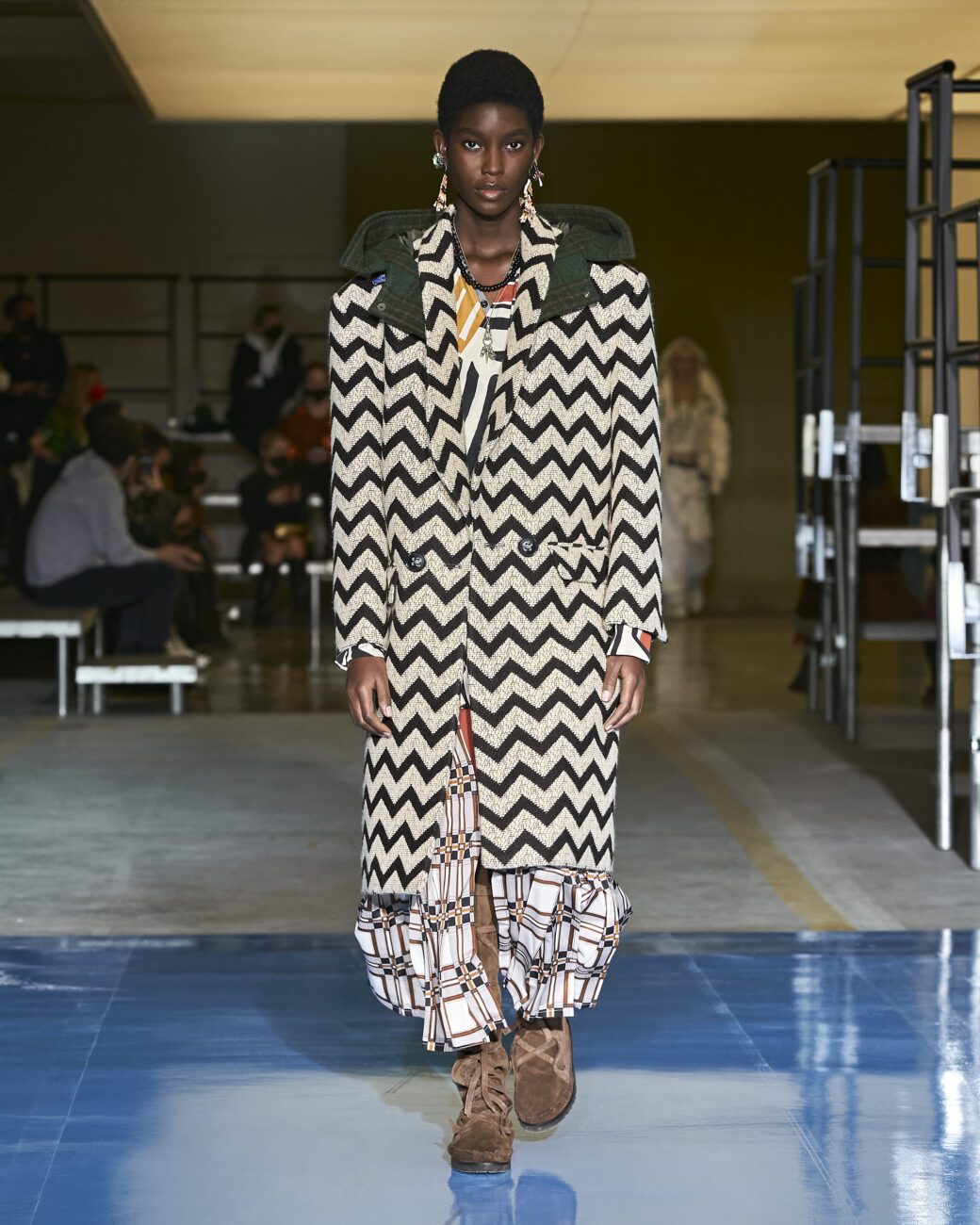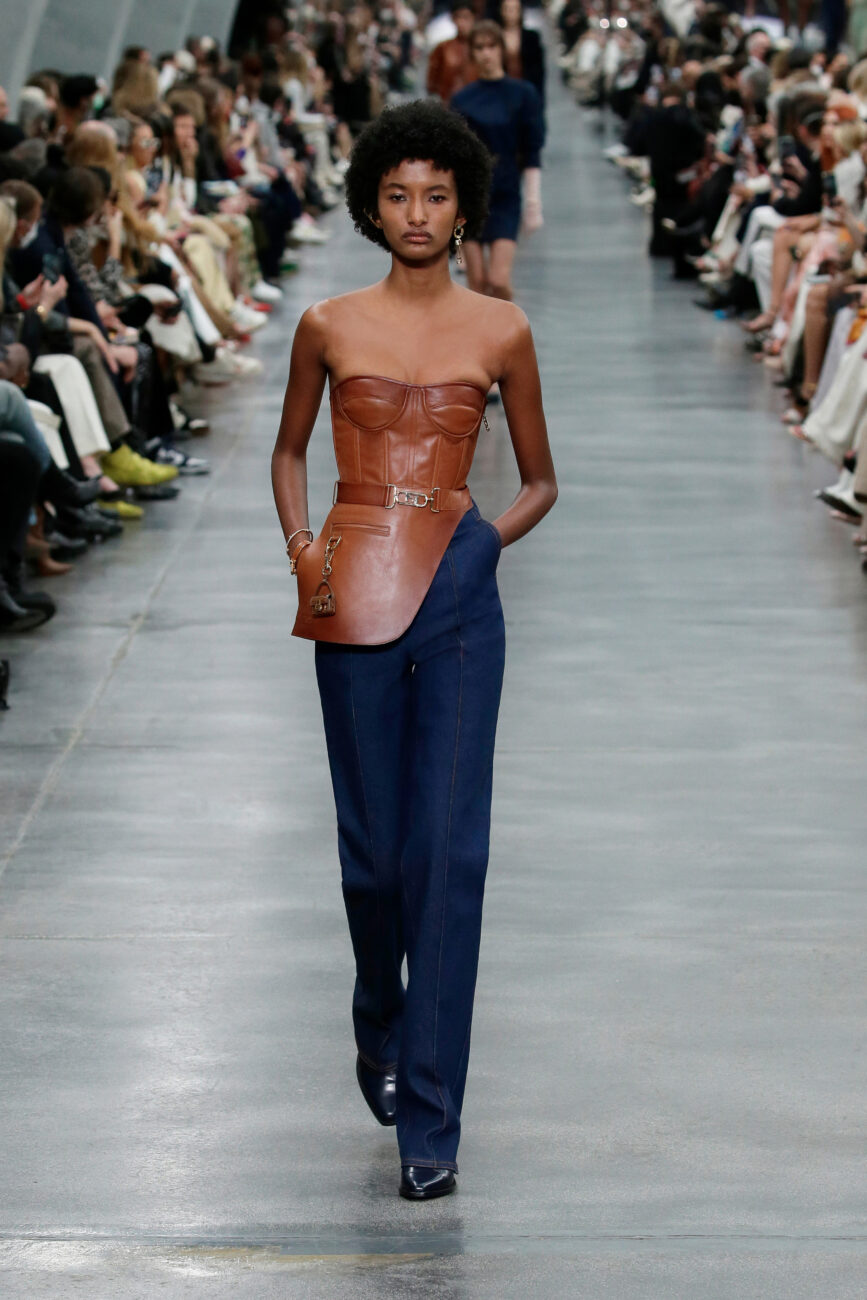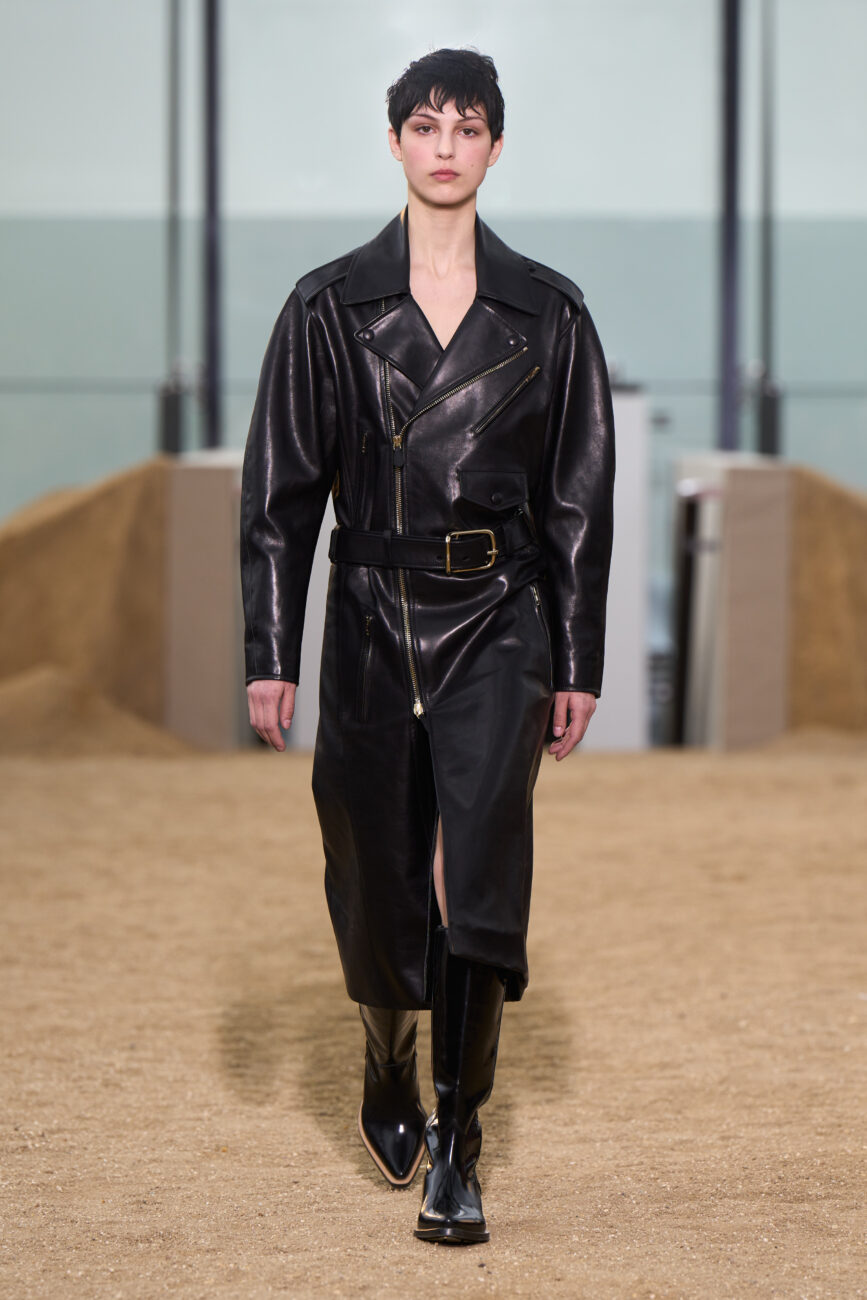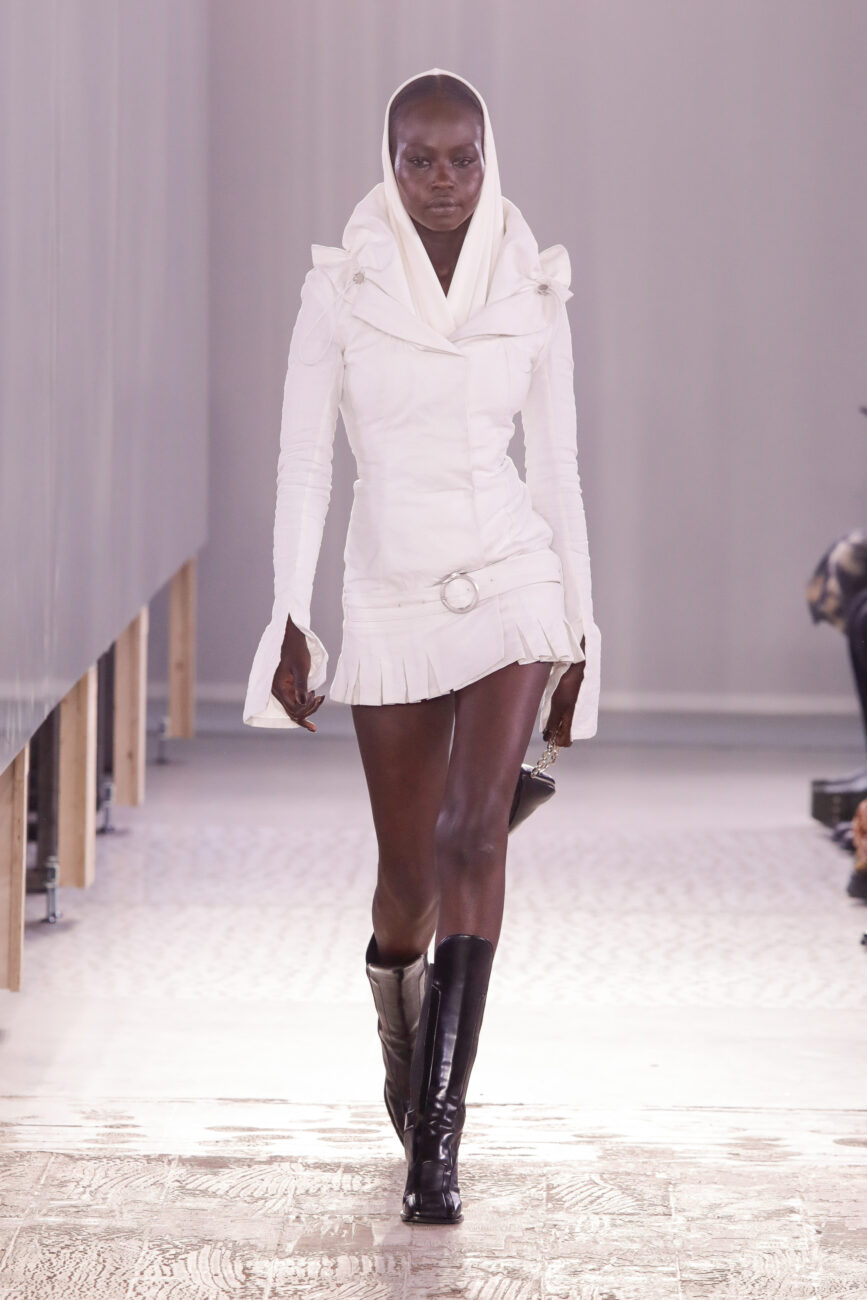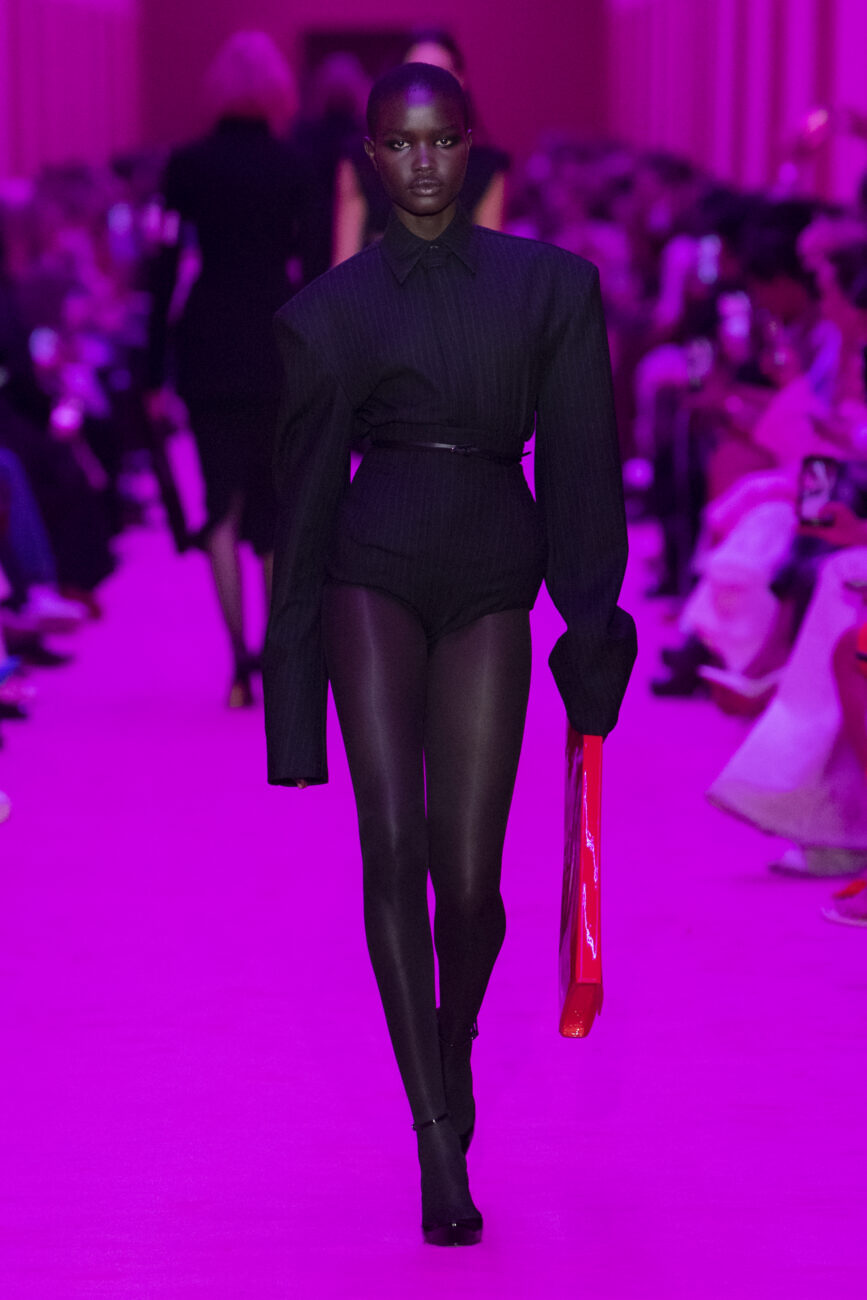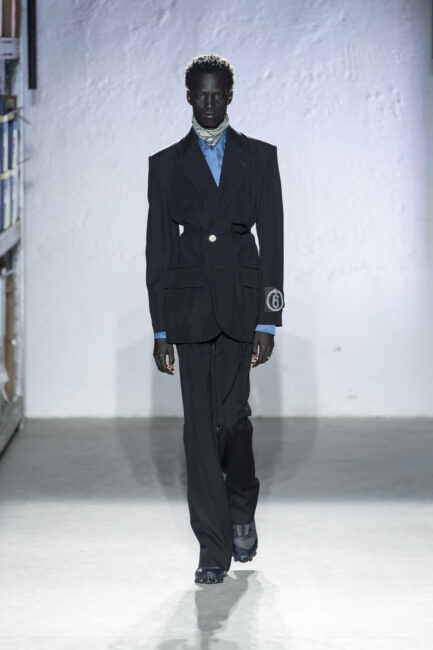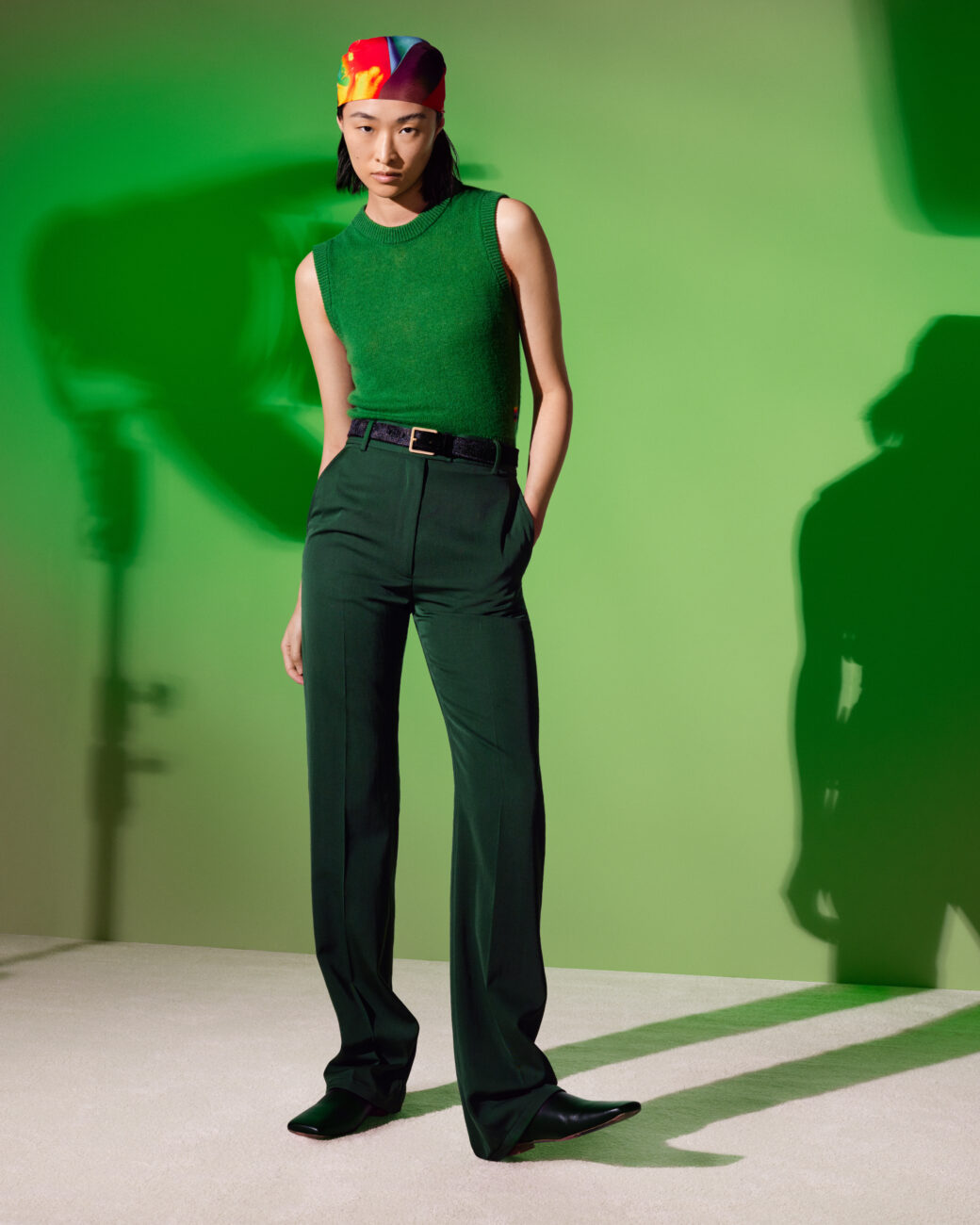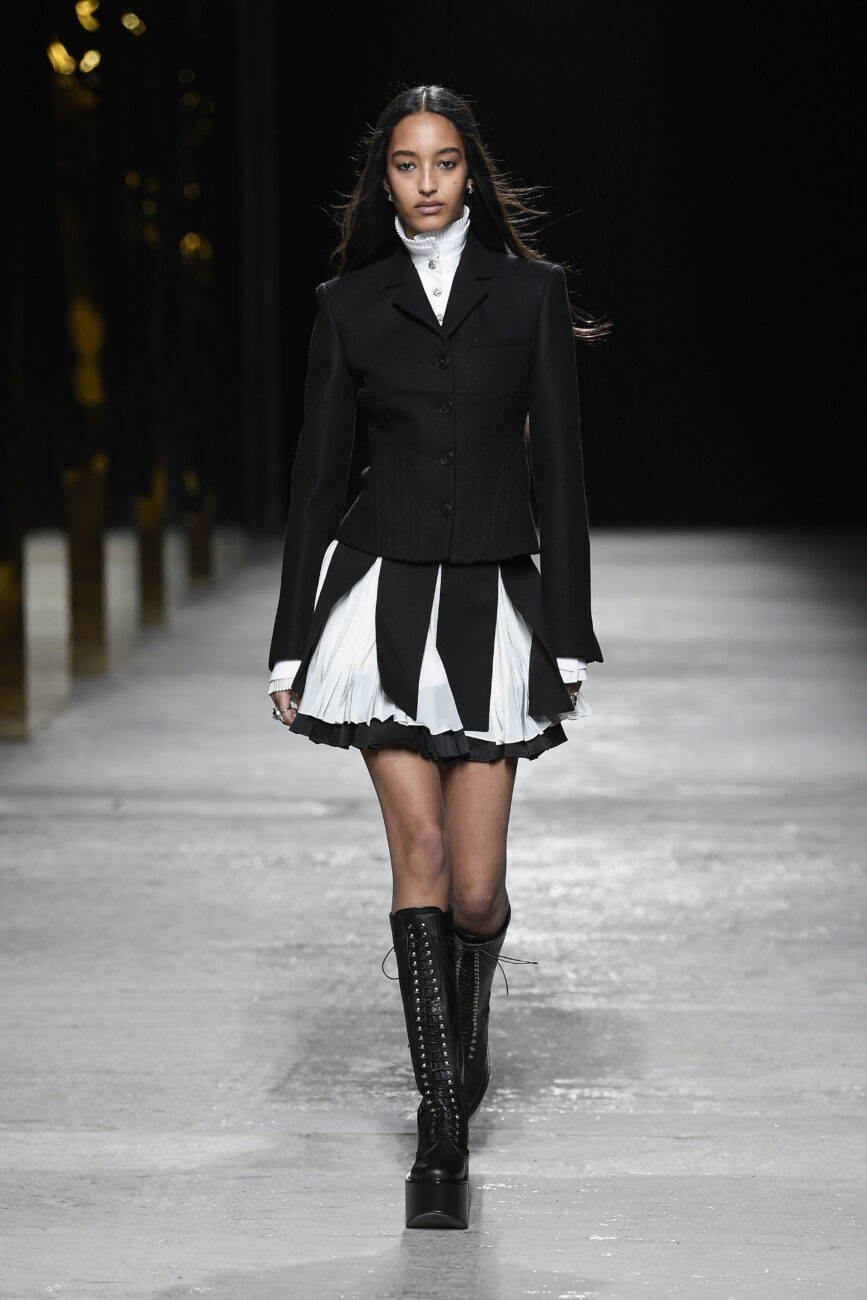 Gucci Fall-Winter 2022-23. Ph: Dan Lecca
SUNNEI Fall-Winter 2022-23
Giorgio Armani Fall-Winter 2022-23
Missoni Fall-Winter 2022-23
Tod's Fall-Winter 2022-23
Versace Fall-Winter 2022-23
Dsquared2 Fall-Winter 2022-23
Fendi Fall-Winter 2022-23
Chloe Fall-Winter 2022-23
Trussardi Fall-Winter 2022-23
Sportmax Fall-Winter 2022-23
MM6 MAISON MARGIELA Fall-Winter 2022-23
Paul Smith Fall-Winter 2022-23
Ports1961 Fall-Winter 2022-23
Fashion has long needed a new systemic contract, a new consensual agreement between the leaders and the people, that sets out renewed values and expectations. In Milan, it almost felt like clocks moved back in time: an exhaustive-yet-exhausting schedule of shows and presentations, where brands were rallying to stage the boldest of shows amidst a sea of nonsensical bravado. There were crowds, of course, who did the rounds just to be part of the spectacle. Some brands stripped things down, others turned up the volume. But despite all, some did well. Marco Rambaldi's prose of diversity at Milan Fashion Week was a true call for change, shepherding models of all shapes and sizes (collaborating with DR. Martens on footwear, too), crafting a similar ode to the phenomenal Ester Manas in Paris, the designer who showed a great remark of inclusion in the French capital. Similarly, in London, Ozwald Boateng and Labrum – both trailblazers – ignited the British capital with a noir-tinged tribute to Black identity, involving gospel choirs and poetic lyricism grounded in inclusion. In Milan, Glenn Martens' DIESEL took proportions to new heights, staging a show that held towering installations and pieces, too, looking to billowing proportions and power-volumes. In the arsenal of emerging designers who are also pushing the narrative in the name of diversity, we could name Alfredo Cortese's AC9 label, Christian Boaro's CHB, Alessandro Dell'Acqua's N21, Giuliano Calza's GCDS, Brognano's Blumarine, ACT N1 and VITELLI. Albeit very different to one another, the labels' identity served-up garments that came in elongated and Y2K-driven tailoring, youthful exuberance and bountiful sizing, each respecting signature codes and plugging an excitingly diverse casting. (That might account for the realism in their clothing, without getting lost too much in concept nor making a big editorial statement). Then came the elegance shown at luxury houses such as Gucci – where one could pluck out the viable looks at all times – which feels both pragmatic and tangibly inclusive. We know there's more to fashion than flattery, and it goes without saying that visionaries such as Alessandro Michele set the bar high by encompassing consideration, fun and craft in equal measure. Introspection notwithstanding, Michele's continuous intersection of worlds owns a weird-yet-riveting undertone of ugly-coolness that's always worth noting, dense with effort and meaning for an ample roaster of customers across the globe. Signature pieces that feel representational could also be found at Ports1961, Fendi, Versace, Etro, Sportmax, MM6 Maison Margiela and Sunnei, brands with both a contemporary and a futuristic approach to fashion by conveying both oversized motion (in shapes, such as Sunnei's sprinter) and great craftsmanship (local production, artisanal details and attention to sustainability, as seen in Gabriela Hearst's Chloé). As much as these brands delve into the realm of novel tailoring (unleashing a plethora of clothing due to their commerciality, as seen in DSQUARED2's latest seasonal menswear offering that spoke to heavy layering), they always mess around with our sentimentality for timeless classics (such as Giorgio Armani, Toga Archives in London and Fendi). Elevating the ordinary is no mean feat, in a world of stilted systemic changes and a constant longing for newness (Tod's knows a thing or two about such). But the catalogue filled by this season has left room to rewrite the codes of inclusion, whether that be through slouchier shapes, amplification of sizing or casting (a step forward also seen at Trussardi, Paul Smith and Missoni's practicality-imbued collections).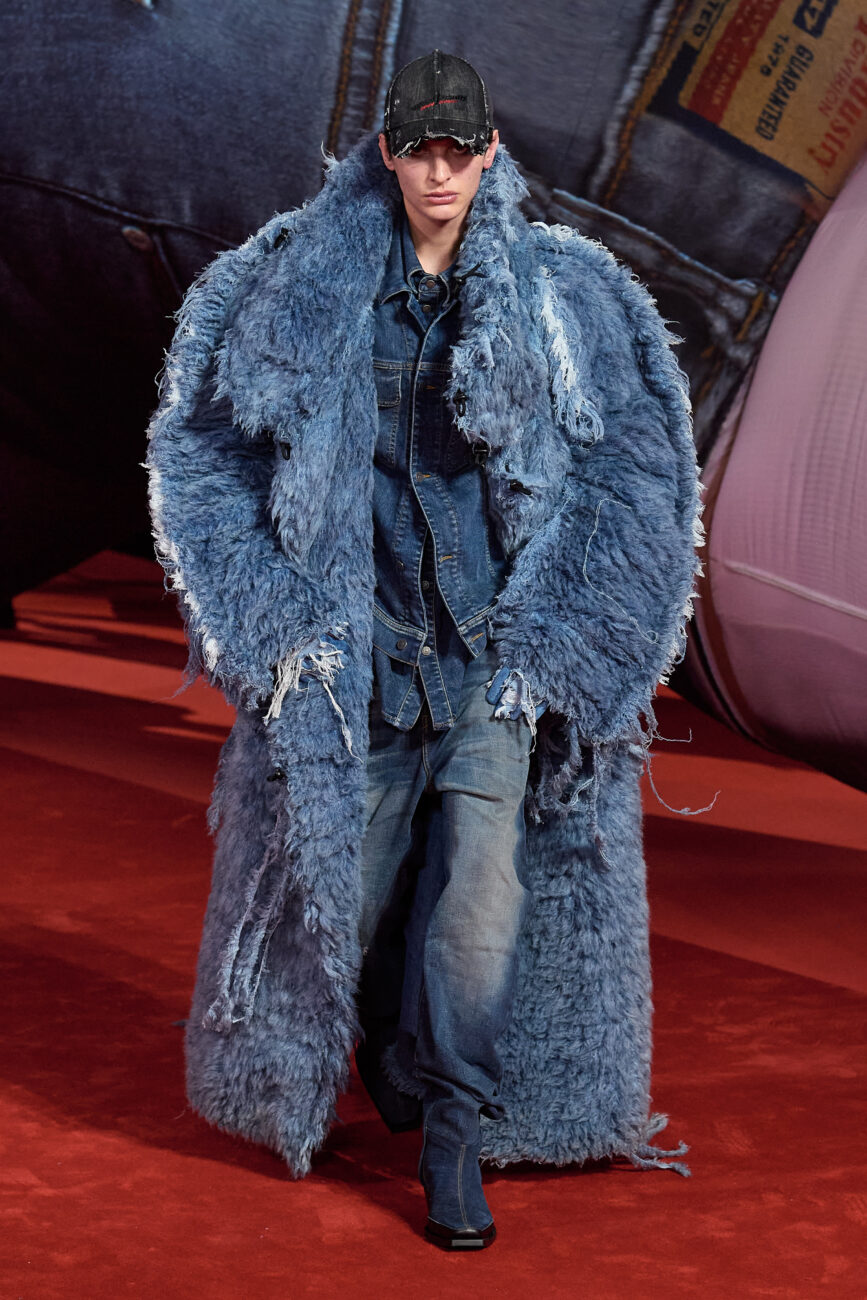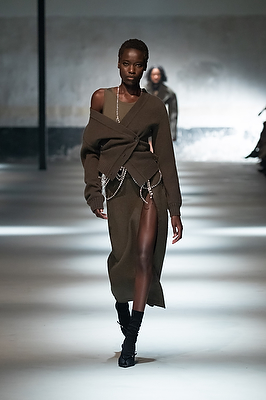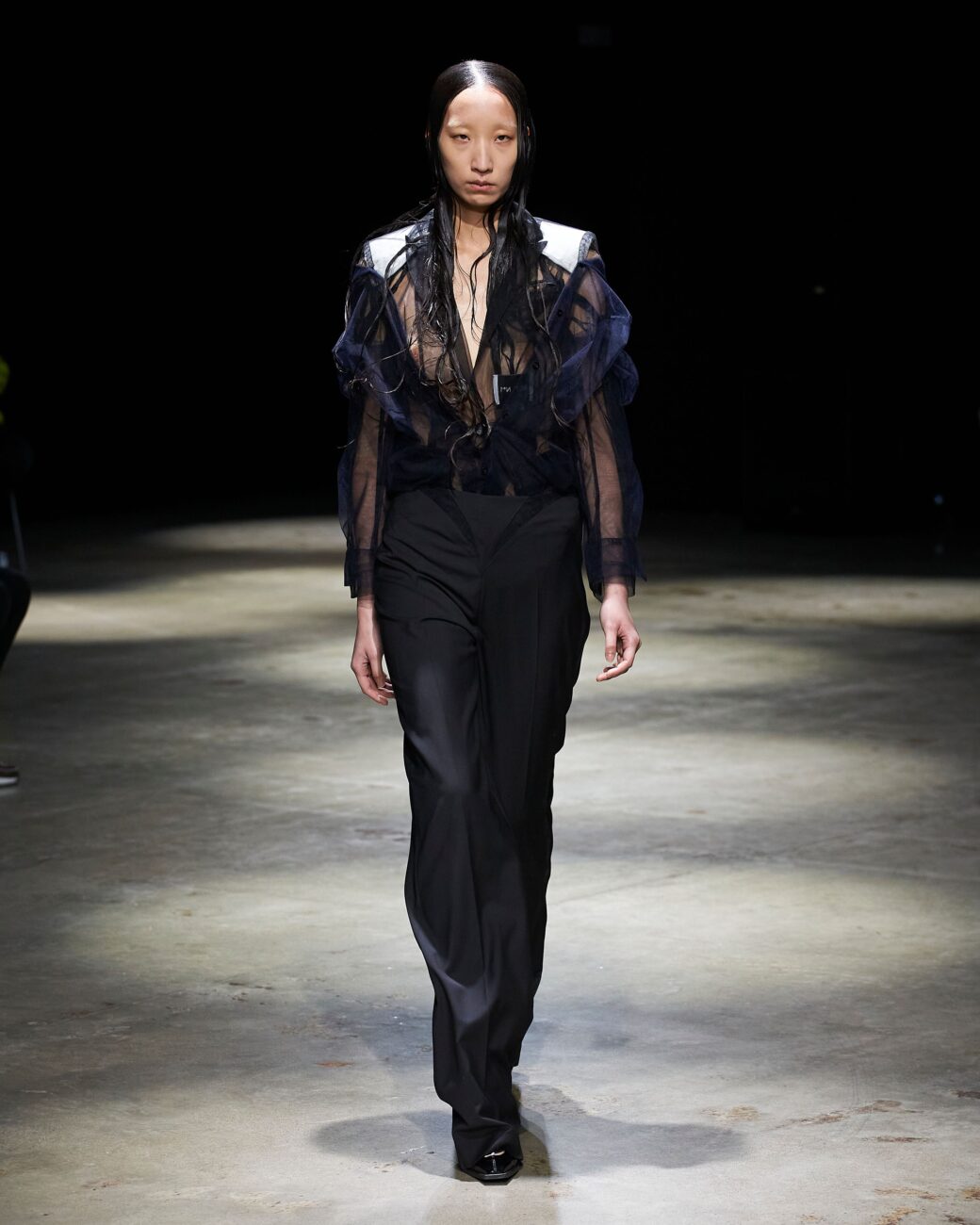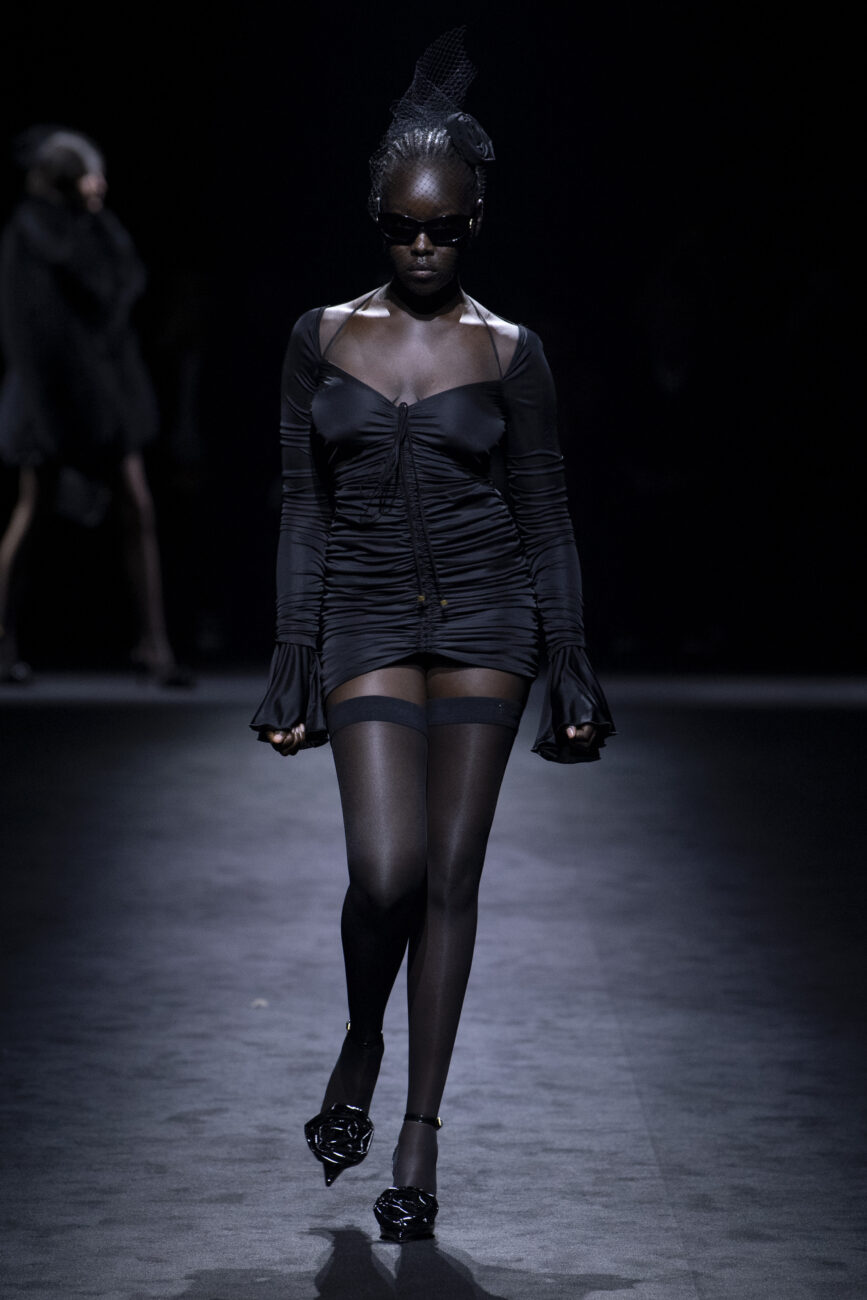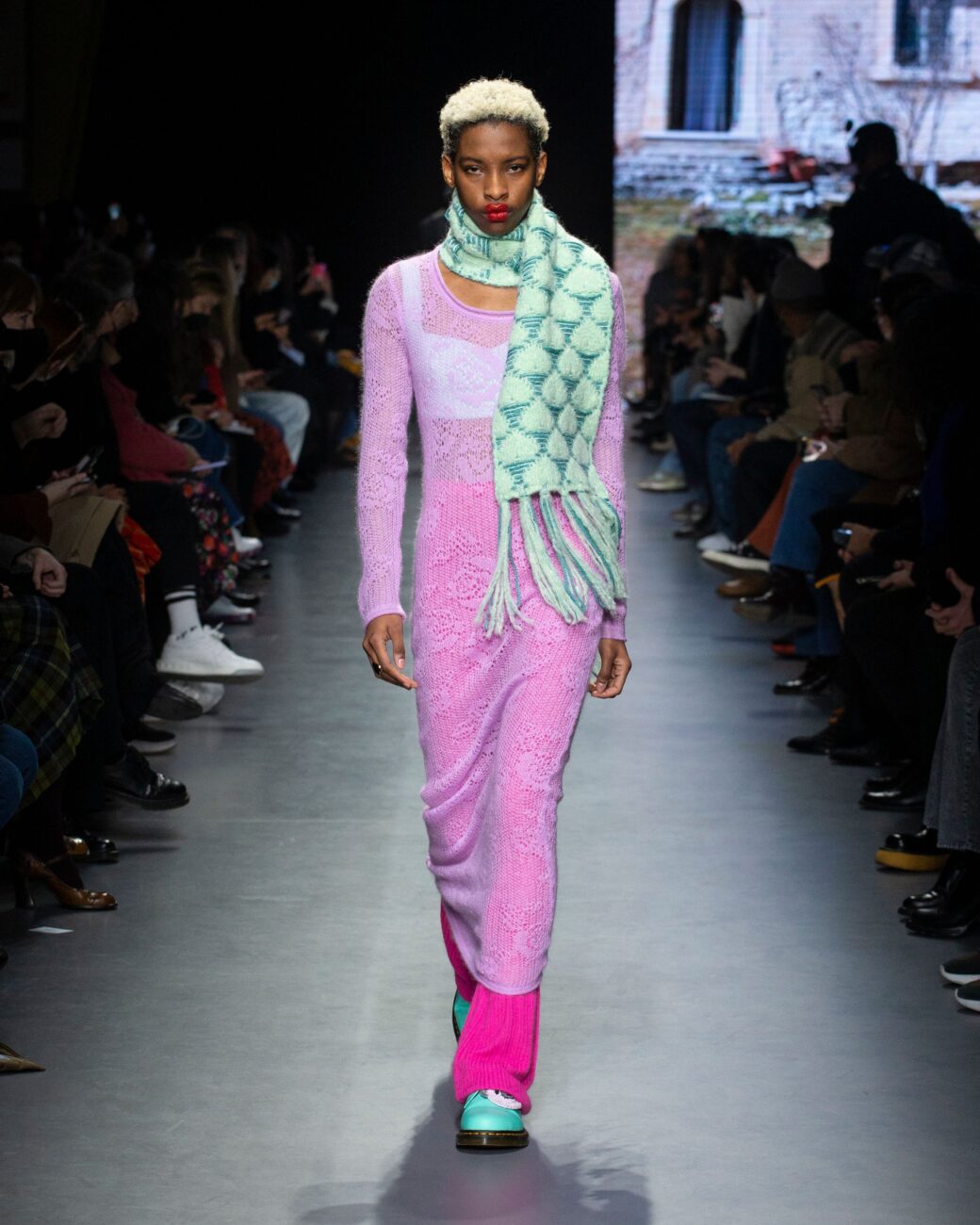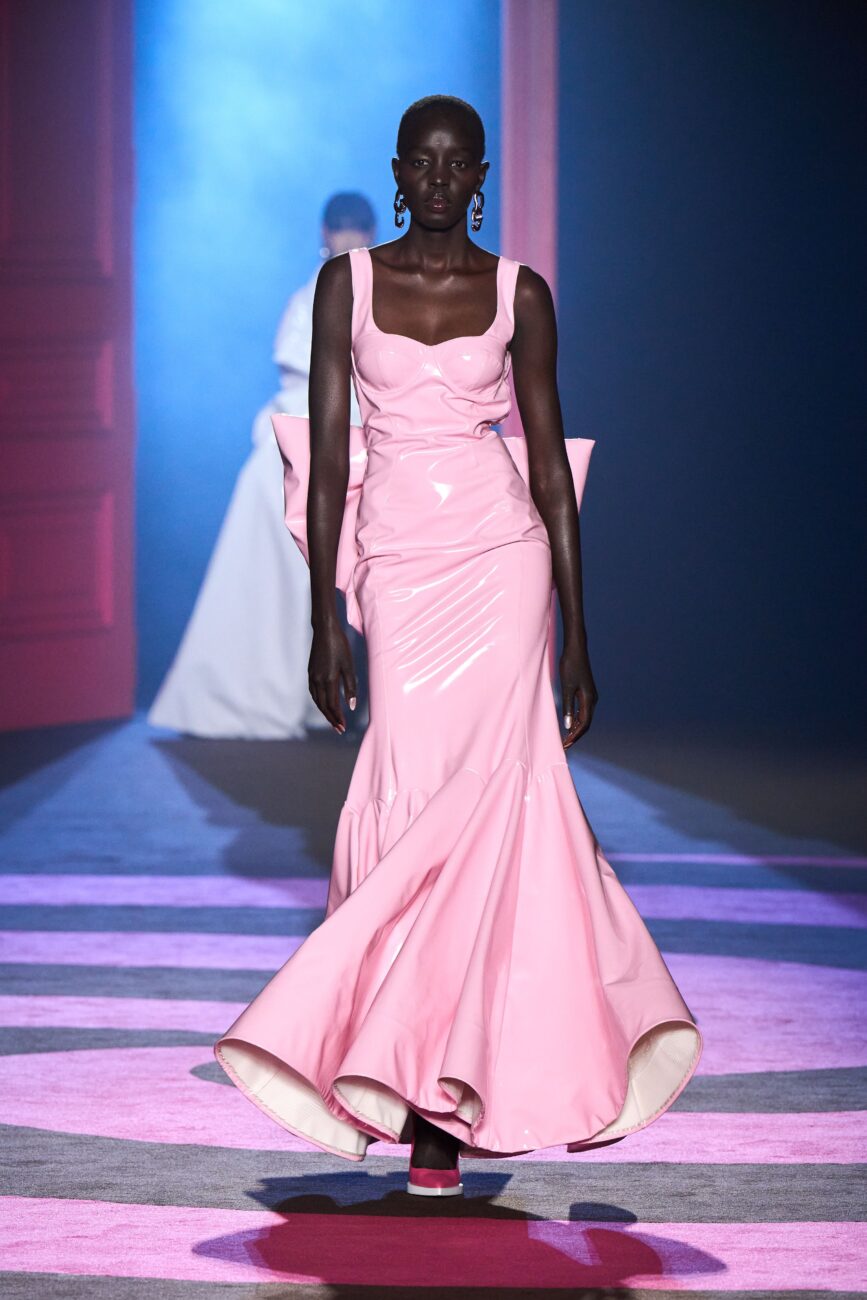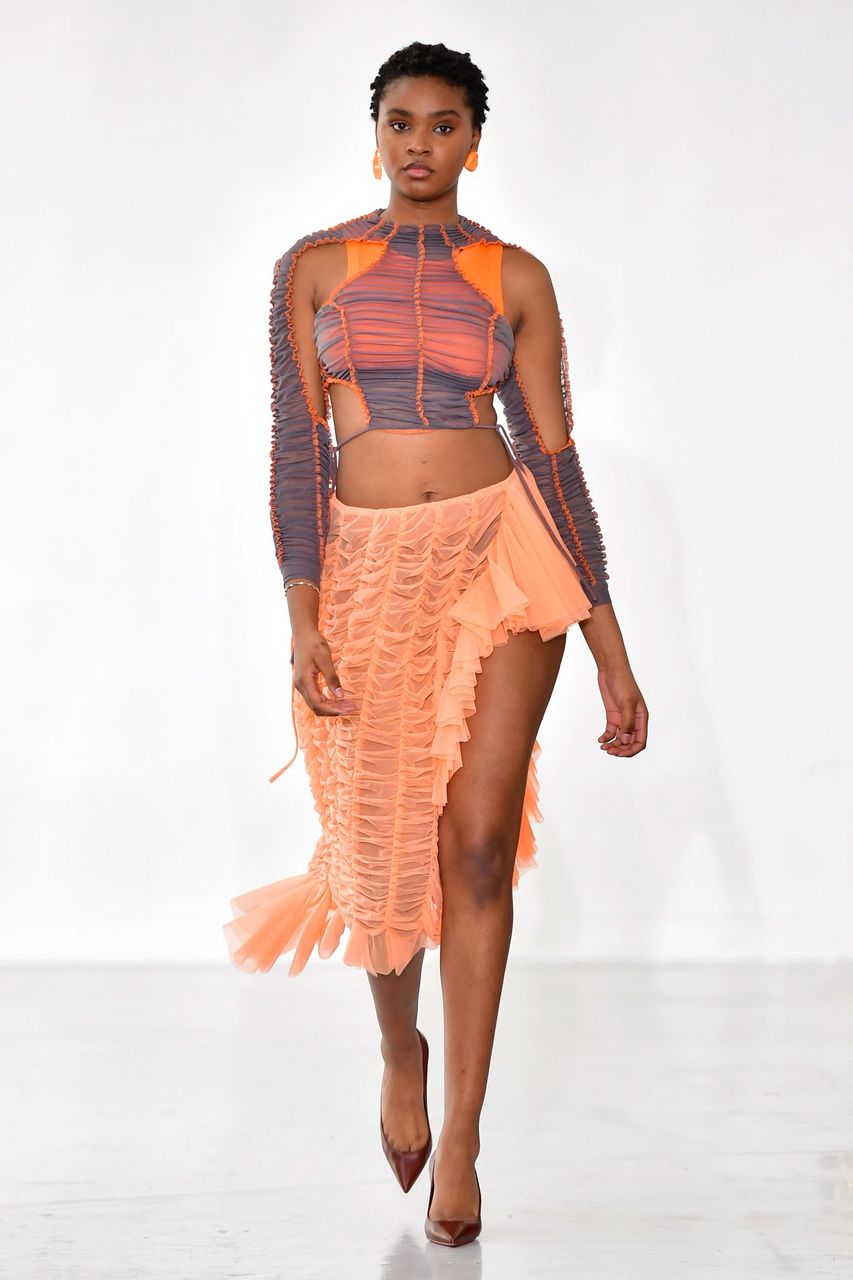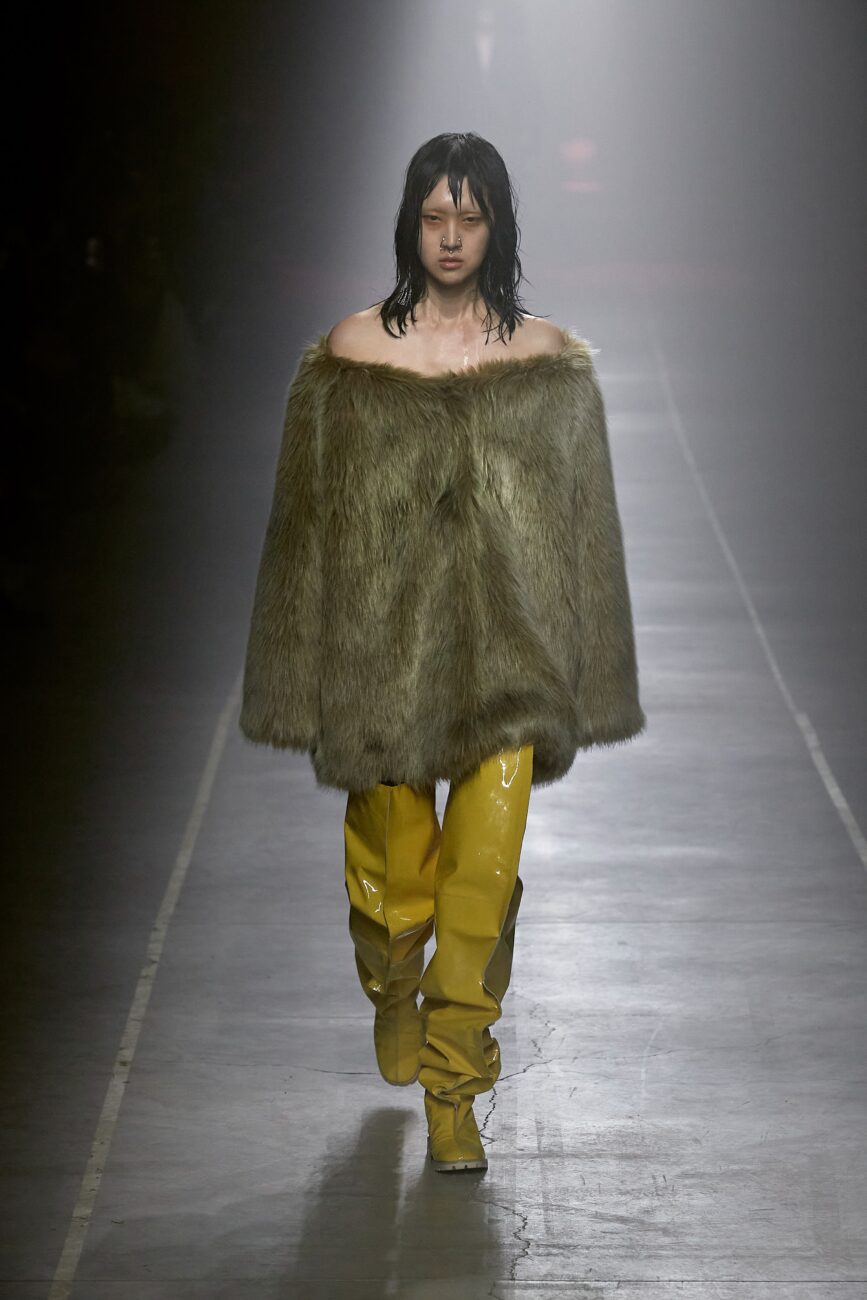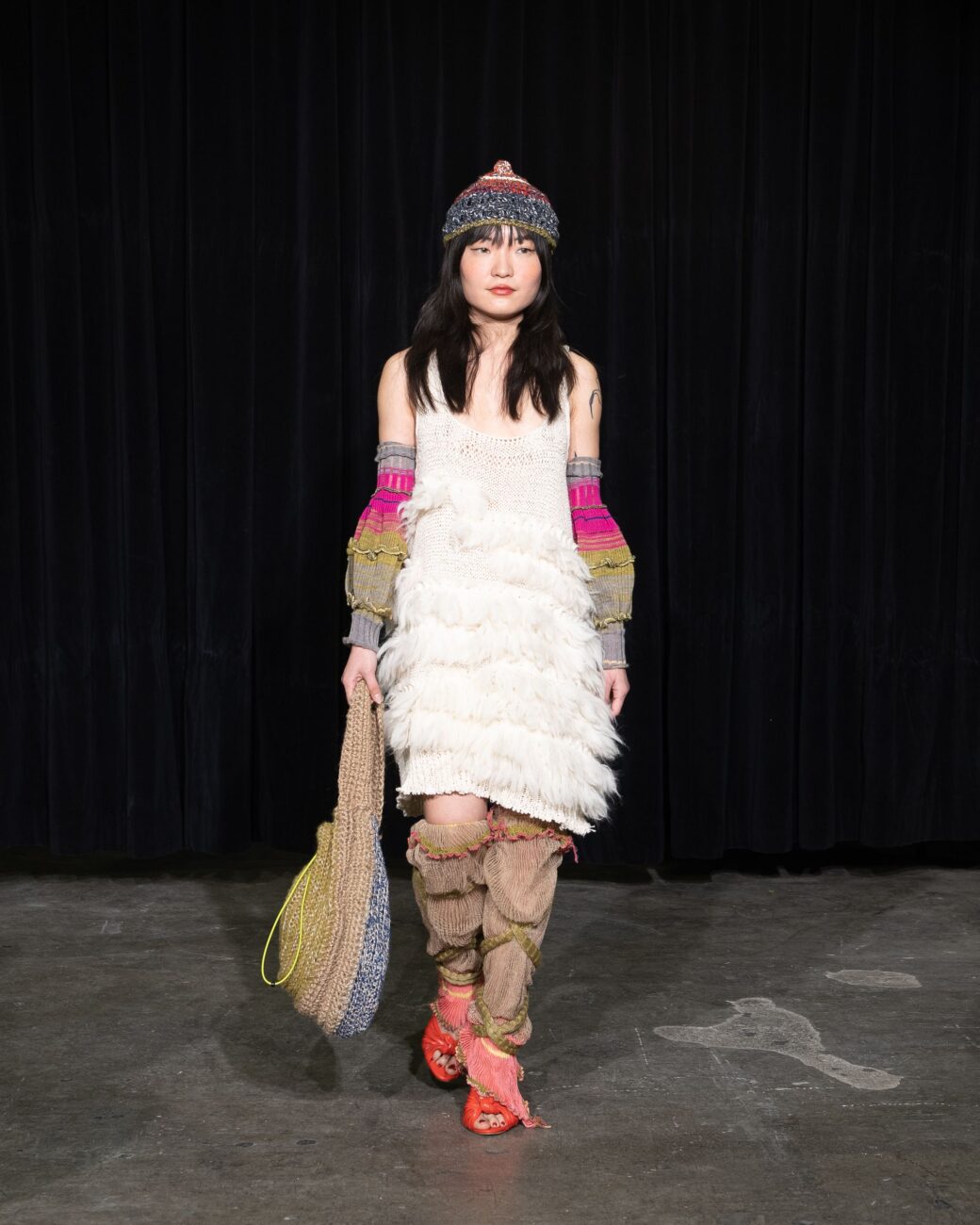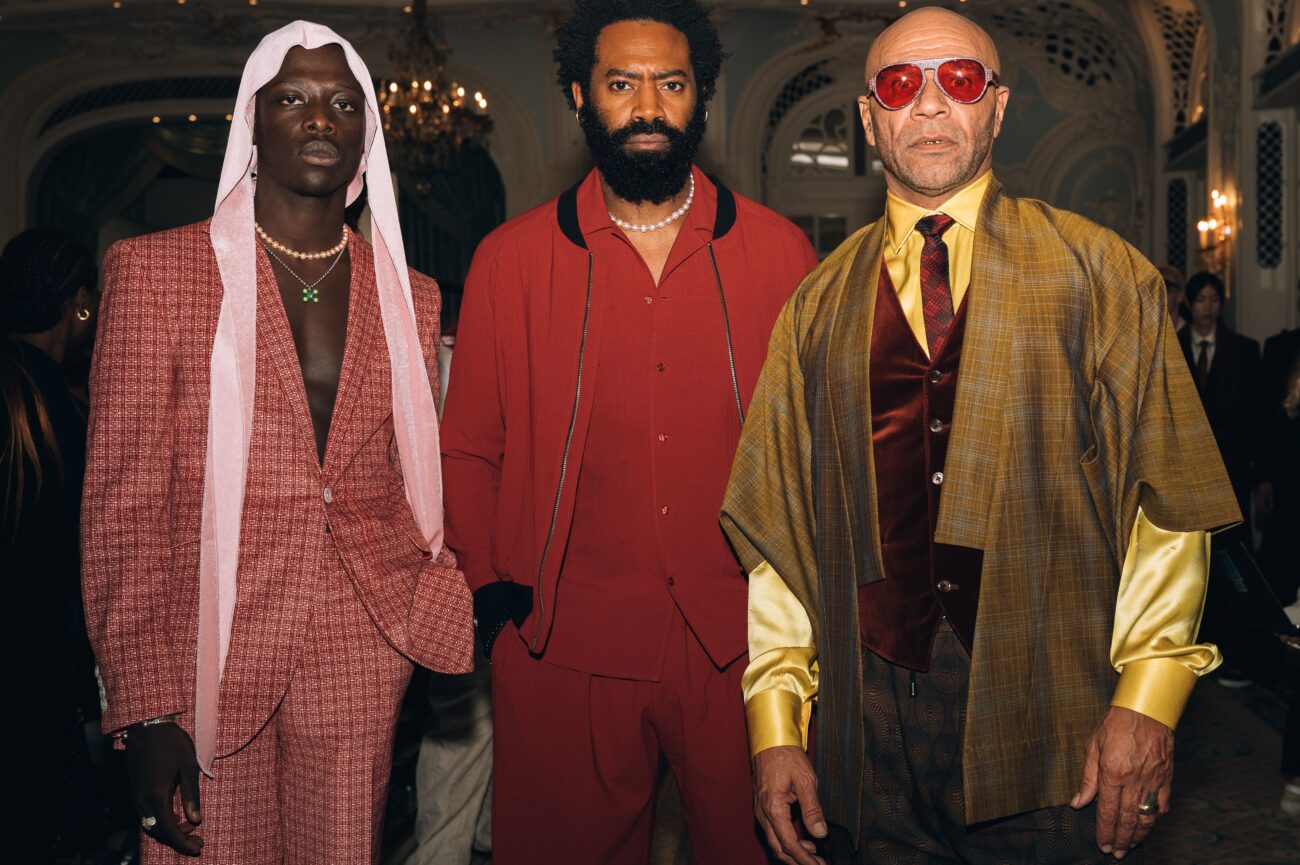 Diesel Fall-Winter 2022-23
No.21 Fall-Winter 2022-23
ACT N1 Fall-Winter 2022-23
Blumarine Fall-Winter 2022-23
Marco Rambaldi Fall-Winter 2022-23
Ester Manas Fall-Winter 2022-23
VITELLI Fall-Winter 2022-23
Ozwald Boateng Fall-Winter 2022-23
Ecommerce has also learned how to take trouble out of dressing (other clue: the imminency of digitalisation), where stores like Mytheresa.com (offering a huge range of sizing and genderless styles, too, with a vast assortment of new-seasoned staples ranging from Prada Nylon shirts, Marni, The Row to Black designers such as Wales Bonner) prove there's slow change in place.
Anyway, fashion's poignant mimicry of our times is all about instincts. Italians, just like the French and the British, have created some sort of crave-craze for our lost time in the pandemic, where big names such as Yohji Yamamoto, Valentino, Louis Vuitton, Molly Goddard, and Loewe have somewhat managed to grasp relevance in the whimsical, mixing ease and playfulness (Sacai scored high at doing such), with a sensibility than span beyond the denotation of clothes. They're fluid and gender-blurring (just like VTMNT's new line), which, to some extent, act as a weapon against the damned constructs of our times. (These designers create billowing, dramatic numbers with that look to history with a contemporary and future-looking hook).
Because fashion isn't just about clothes or collections: it's a powerful system that holds the capacity to influence and shape-shift mindset with great effect. But we must all continue to do the work, by bringing authenticity and real talent to the fore, whilst analysing the problems that permeate the industry with introspection and thoughtfulness. (Without deluding ourselves that fashion can survive without its feeble hypocrisy, a pillar it was built and depends on).
Before the crisis hit, change as a core identity had drifted into a dark place of dishonesty and cognitive dissonance, where we correctly identified that something had broken down, but blamed minorities and 'normal' people, rather than the betrayal of a much-needed pledge. Now we have an opportunity to correct that wrong, by acknowledging that we will all be worse off, whatever our perspective, unless change lies at the heart of our shared future.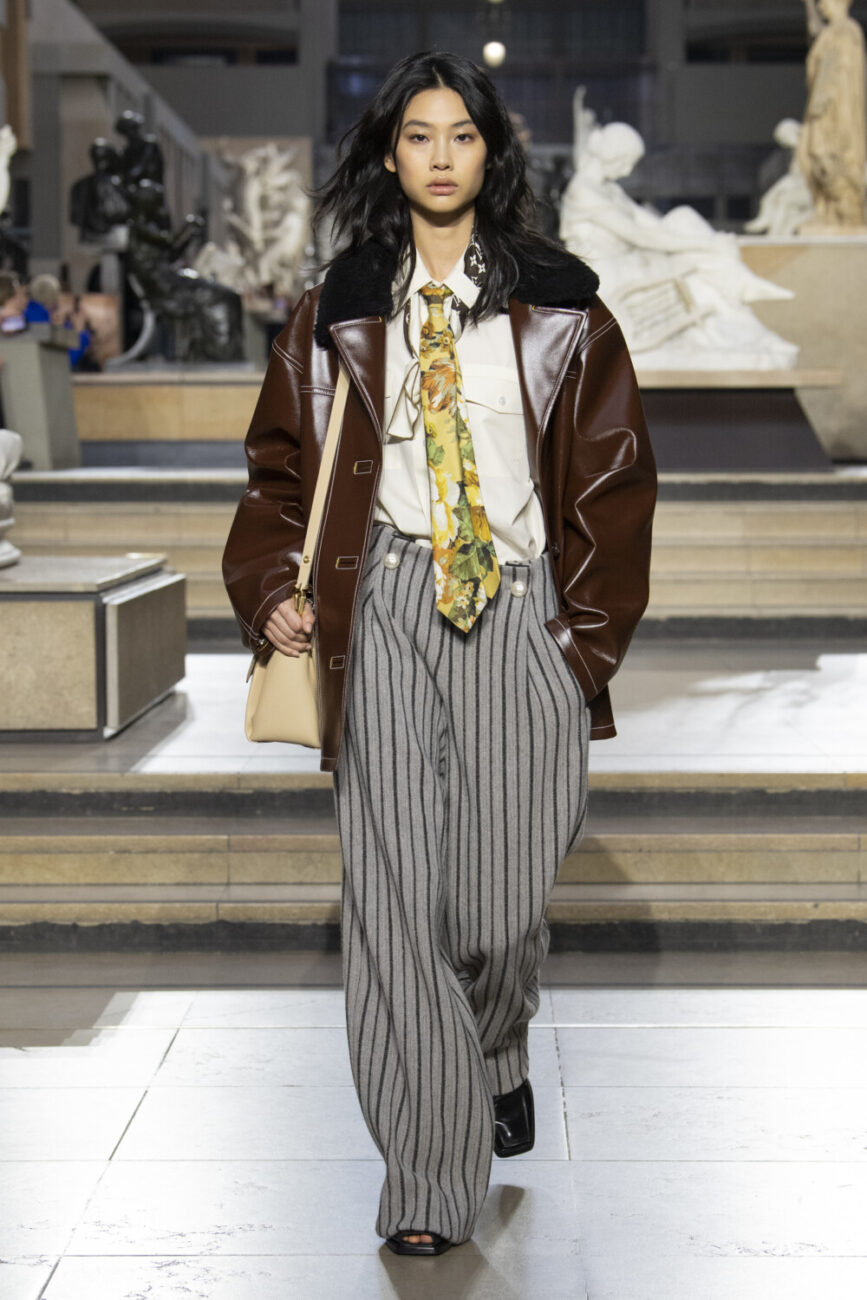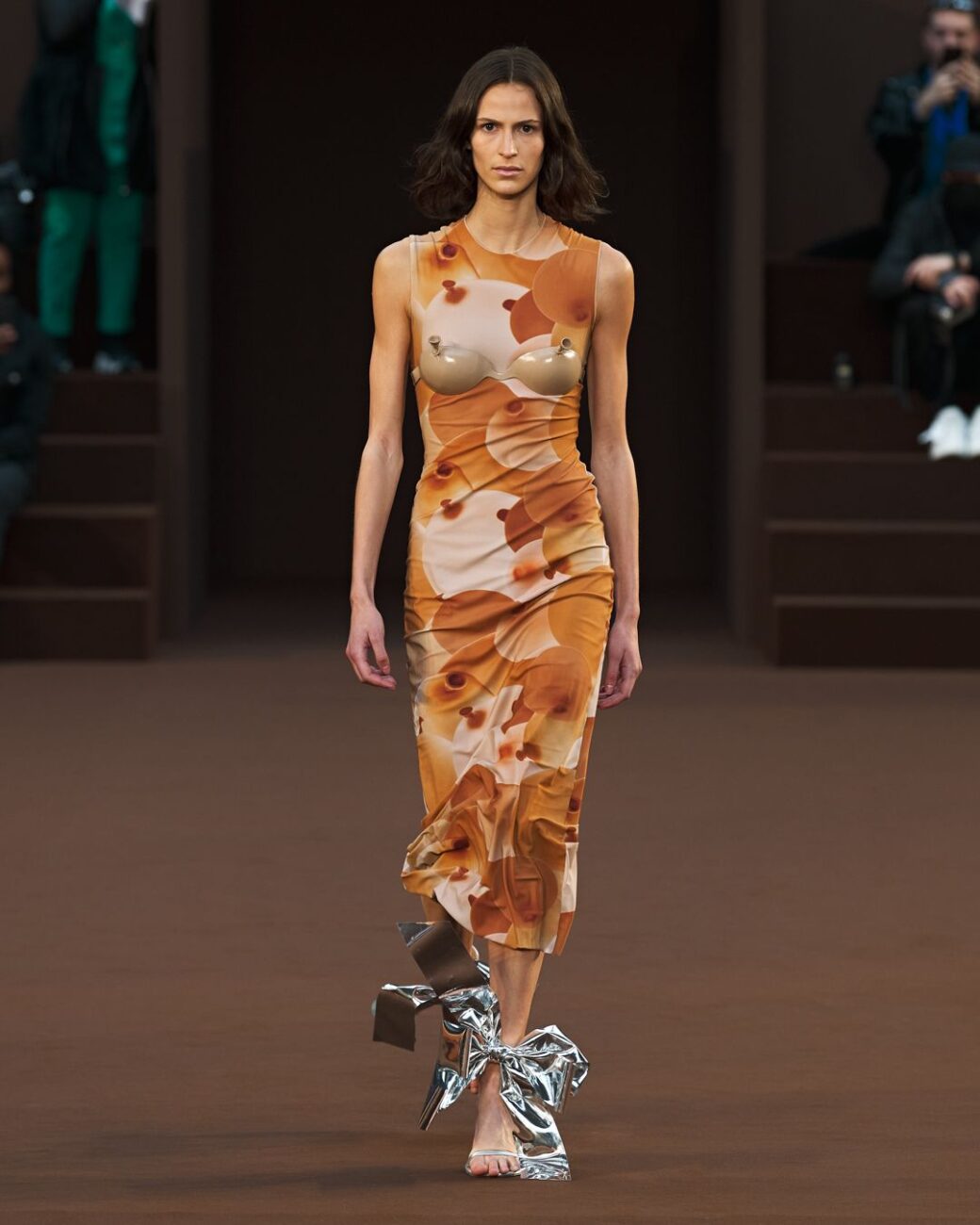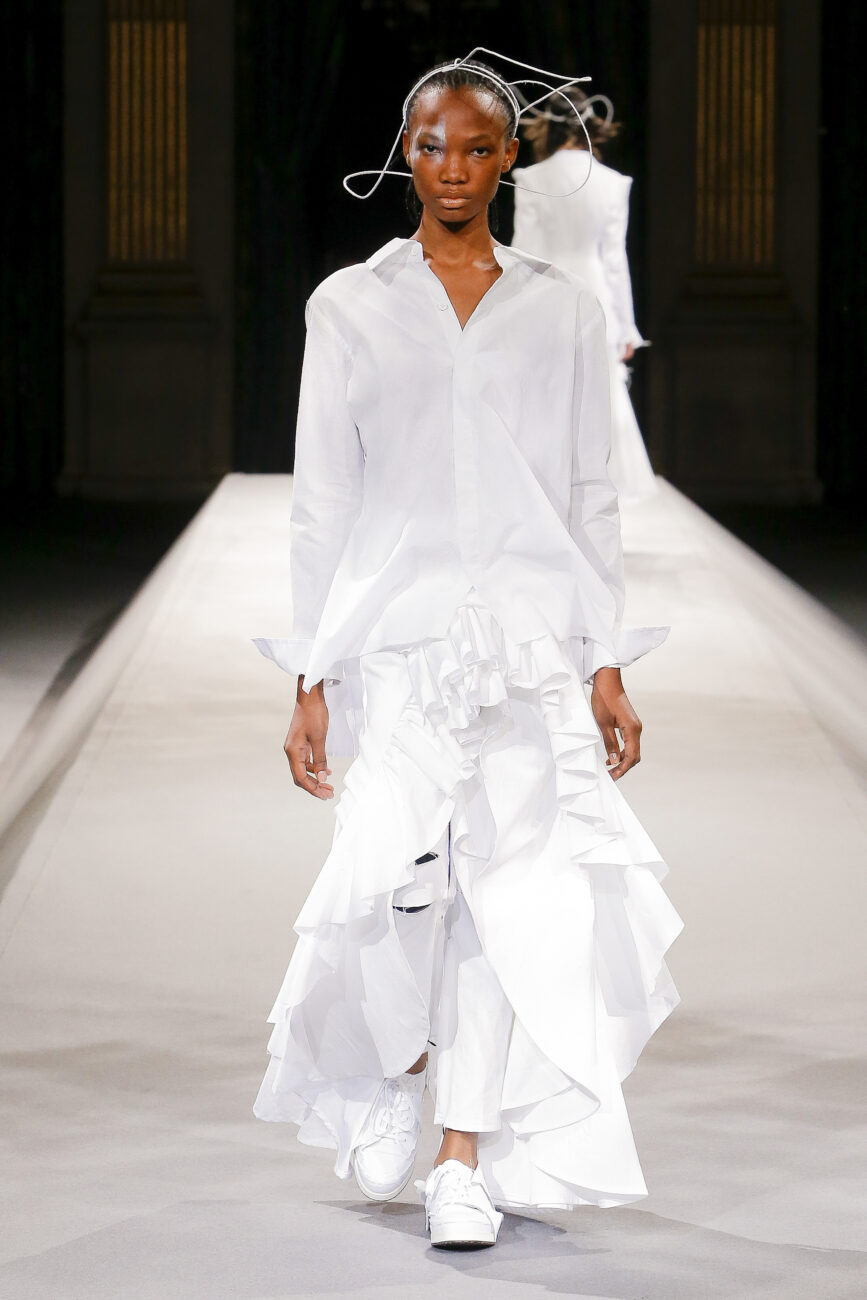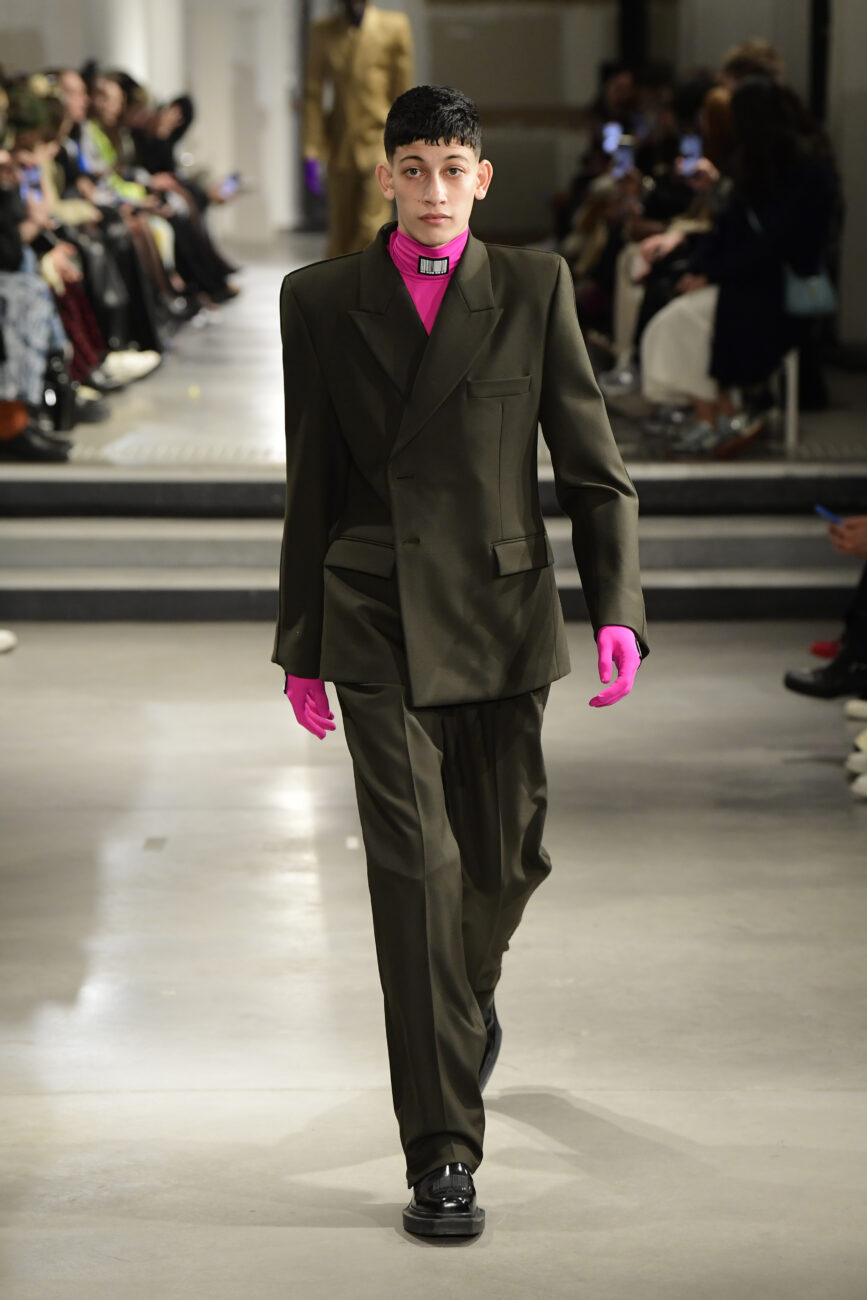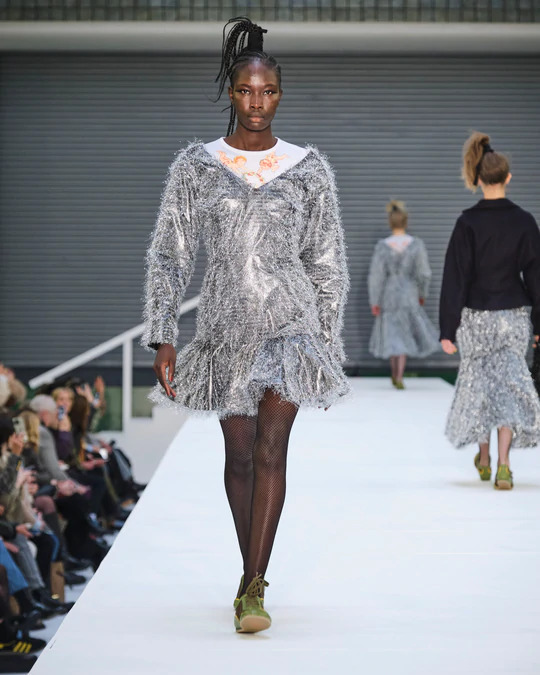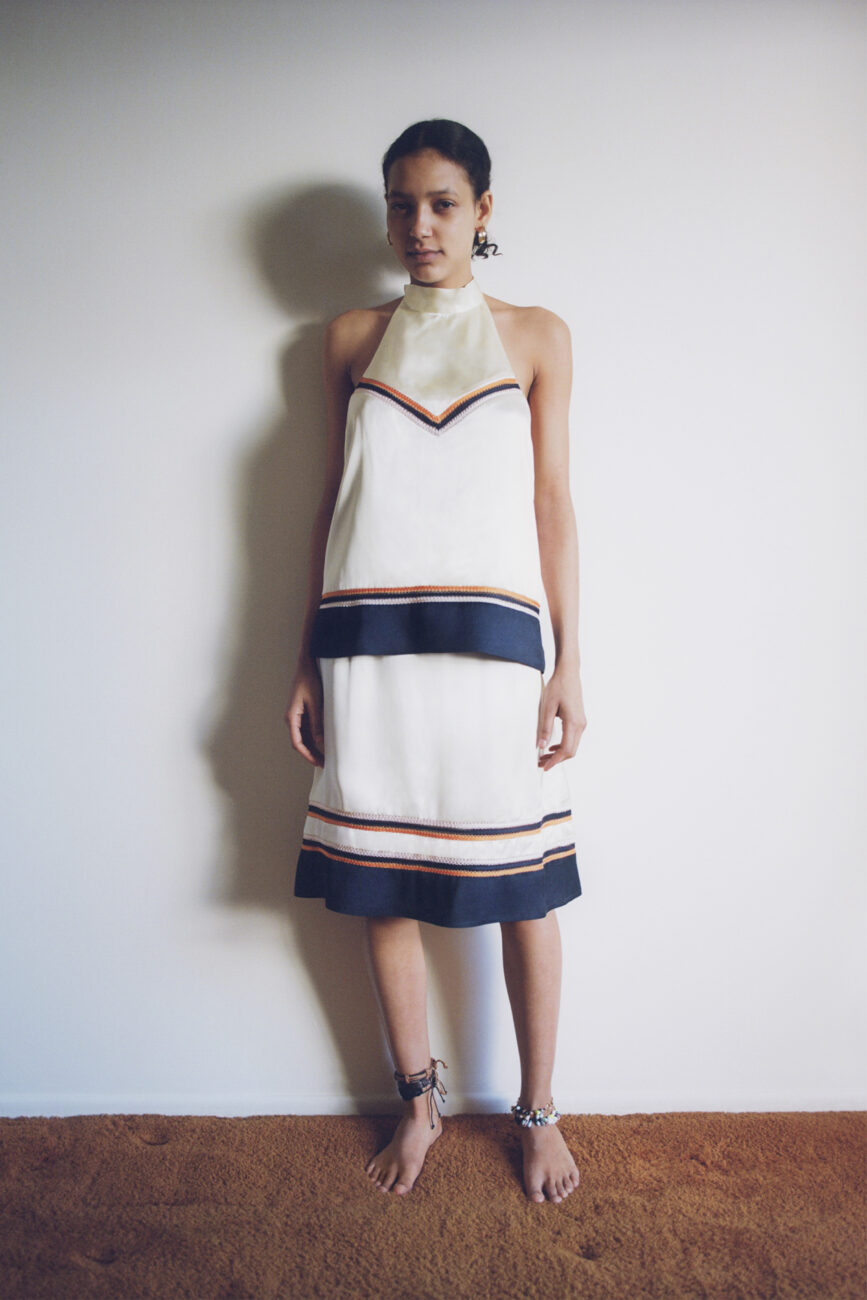 Louis Vuitton Fall-Winter 2022-23
Loewe Fall-Winter 2022-23
Yohji Yamamoto Fall-Winter 2022-23
VTMNTS Fall-Winter 2022-23
Molly Goddard Fall-Winter 2022-23
Togetherness Visuals Fall-Winter 2022-23