AN OPEN CONVERSATION WITH VALENTINA DE PIETRI ABOUT MADE IN ITALY, PARIS, YOGA PRACTISE, AND COPERNI
Interview by Diletta Accorroni
Diletta Accorroni: Within your family, Fashion and Creativity have always been the daily occurrence. How was growing up, immersed in a context like this?
Valentina De Pietri: It was inspiring, with no doubts. I can clearly remember my dad developing collections, researching, creating, and above all: fighting for his dreams and his passions. Thanks to him, I have learnt what managing a company and overcoming the obstacles of the fashion industry mean. Most of all I learnt the "Savoir Faire", the craftsmanship and the art of the Made In Italy.
Coming to the Made in Italy that you have just mentioned. It looks like you are still a big supporter of it…Could you tell us a bit more about this topic?
I am fully nourished by the energy of Paris, but I could never forget where I come from. I always carry with me my roots and the rich heritage of the Made In Italy.I stand for and do my best to support the local Industry of course, especially small suppliers and craftsmen. I really love working with Italian Factories. Lately, I have started a collaboration with Bond Factory, a company based in Abruzzo, in the South of Italy.
This opportunity gave me the chance to learn a lot about avant-garde technology, 3D printing, laser cut, embroidery and bonding techniques. They are the very best in this field and this experience has made me feel like there are no limits for development! Prior to this, two years ago I created 'Accidentall': a fashion line where unique bomber jackets Made in Italy were the core. All exclusive pieces, one different from the others. The aim of Accidentall was representing clothes in a contemporary aesthetic. I have been particularly inspired by the street art, and I have mixed this artistic expression with references coming from the environment we are currently living in.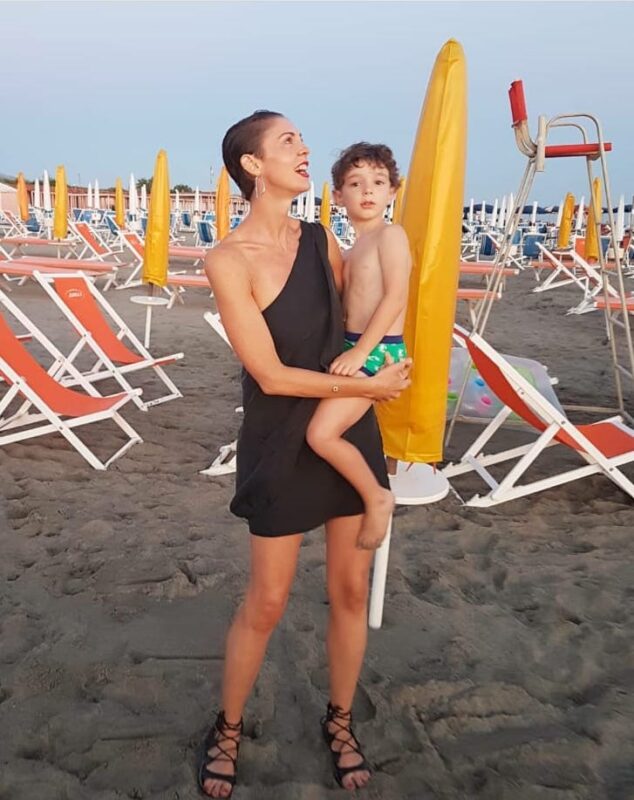 You are living in Paris for a few years now, how do you feel about being there at such a strange time and why did you move there?

I left home when I was a teenager. Milan first, New York, and then I ended up in Paris, 13 years ago.
Paris, La Ville Lumière, is the city which inspired me the most and made me grow -sometimes in the hard way- so fast, through the people I have met. It represents the place where I have developed my creativity and it is the place where the brand, I own under my name for 5 years, has born. Paris is the city who adopted me and the one I have always dreamt of. It is the city that disappointed me, and the same that won me back. Paris is the city where I felt alive, and the one where I felt to die. It is the city of the Renaissance, love and destruction. The elegant and seductive Paris.
About your experience at Coperni-How did it start and what are you exactly doing?

The year 2019 was a turning point to me. I met the wonderful Coperni Team and started collaborating with them and Bond. They are a creative duo, defined by their French elegance and sophistication. I am very proud to support them and I believe the latest fashion show was pure beauty and finesse. The show was breathtaking, it took place on the roof of the Montparnasse Tower and both the Press and the Buyers were enthusiastic.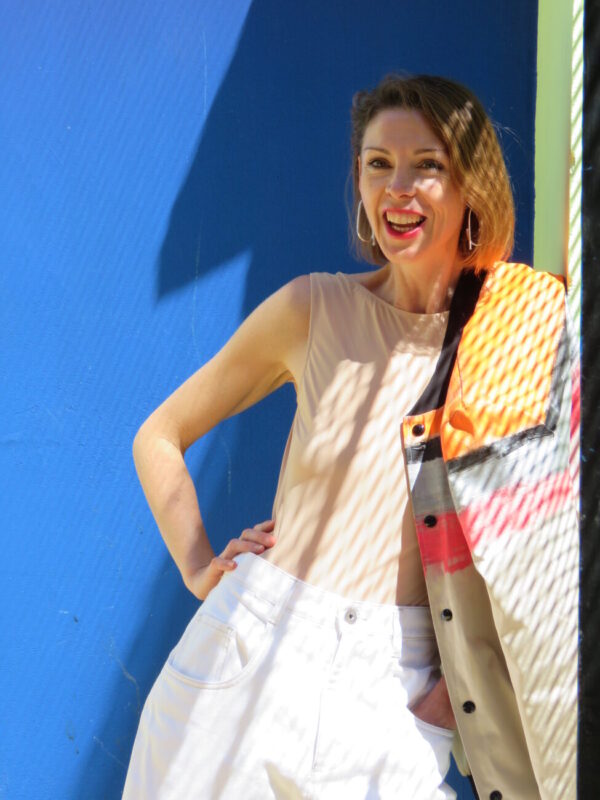 How can you combine your role of working woman and that of being a mum? You are also a yoga teacher, how can you merge all this together and how the yoga practice is helping you with this?
I feel like the biggest challenge is conjugating my personal life with the professional one. Having a child far from home, no family (from the physical point of view) support, working around the clock…that doesn't leave much time for the rest. Plus, everything has to be meticulously planned in advance…which is the hardest challenge for an Italian free spirit! I am so thankful for having the best friends I can rely on and the father of my child always being here, supporting and understanding me, even if we are separated. Besides that, the yoga practice is a milestone for my balance, both physically and spiritually. Without that I could not overcome the most stressful situation: living the Covid Pandemic alone, far from home, facing the deepest old fears…I definitely would not make it without my daily practice.
Who are the most important people that inspired you the most?

I am so grateful for having my dad, the person who inspired me the most and still does it. As well as for the guidance of my mother, a real warrior. And for my son, too. His dreamy eyes are pure joy and I am very much inspired by his calm and patient attitude…he is my sun.
Another person who inspired me so much is Ana Luiza, my mentor, the woman who believed in me since I was a young designer, leading me and always supporting me. She was my teacher, she has lived an intense and profound life, nourished by her passion and her love for art, creativity and Beauty in general. She was a pioneer in discovering and mentoring young designers, supporting them through her showroom, Ana Luiza Fashion Office.
Beside this, I have a bright star guiding me.
And above all, I follow my instinct.