MSGM first lingerie line is immediately iconic with the modeling debut of Leonardo Tano, the son of the Italian most famous pornostar Rocco Siffredi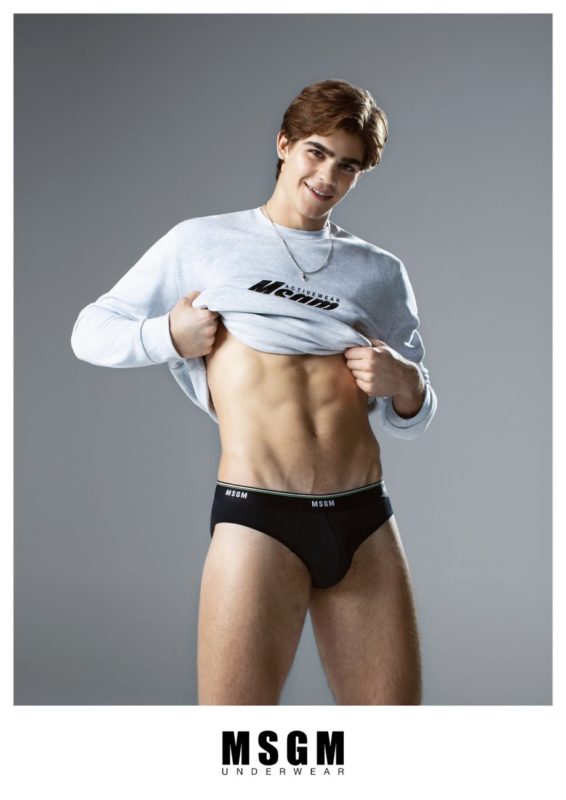 Loud, sexy and super modern, the underwear collection of MSGM celebrates the logo-mania and the indispensable quality of Made in Italy. Blending 90s minimalism with contemporary glamour taste, it proposes for him cotton slips and boxer shorts with pink and light blue tones, while cotton and lycra pieces with clean and essential cuts, in black and white frames with fluo touches, for her.
Developed by the creative concept of Massimo Giorgetti alongside DUST Creative and Kita Munoz, MSGM campaign shines the spotlight on a new star, Leonardo Tano, whose genetic sexiness could only be his workhorse.
The full lingerie line will be available from July in MSGM stores, in 600 multi-brand shops worldwide, as well as on the site: www.msgm.it