WILLOW SMITH TOOK LONDON CENTRAL LINE SPREADING OUT PRADA LINEA ROSSA SOUL
Text by: Annarosa Laureti
What does Prada and London share together? … The same urban "Linea Rossa" heart of course!
Became a unifying symbol and representing as well the very concept of the travel and that of a dynamic energy, Prada Linea Rossa decided to take an homage to the famous London Central Line with a special performance for its latest Fall Winter 2019/2020 Collection's launch.
The Underground Line crossing over UK capital, since always stage for several artists from all over the world, gave its commuters the occasion to be spectators of Willow Smith's live show. Last October 7th, wearing a total look Prada Linea Rossa, the son-of-art American artist exhibited inside the long subterranean tunnel, trying to steal a smile and joining for a while citizens and tourists.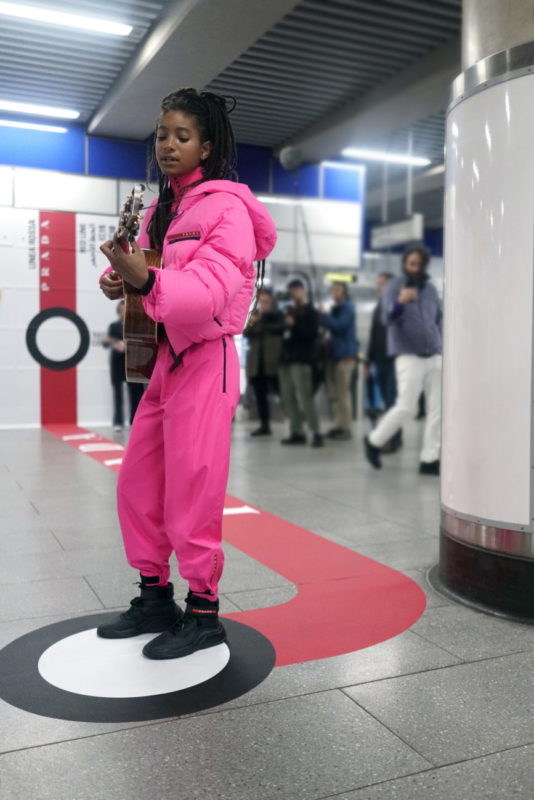 Going beyond what Central Line represents for Londoners and for the world too, that of Linea Rossa is an idea able to unite several other cities and metropolis. Speed and technology are increasingly characterized our daily lives, and wardrobe as well, and this is what Prada wants to highlight with a state-of-the-art collection – already seen on Milanese runaways – sporty, timeless and also green.
In addition to the tech-specific textiles able to protect and keep human body warm and dry (graphene and recycled polyester padding, Goretex Pro water-repellent microfiber, 'Tela Tecnica Pro' and conductive and reactive fabrics to help regulating body temperature), this Fall Winter in fact sees also the use of a PH balanced knitwear, created by using a seamless three-dimensional techno-knit, as well as that of a technical jersey made with polyester fibers recycled from plastic bottles recovered from sea and land-fill that reduces CO2 emissions by 75% when compared to virgin polyester.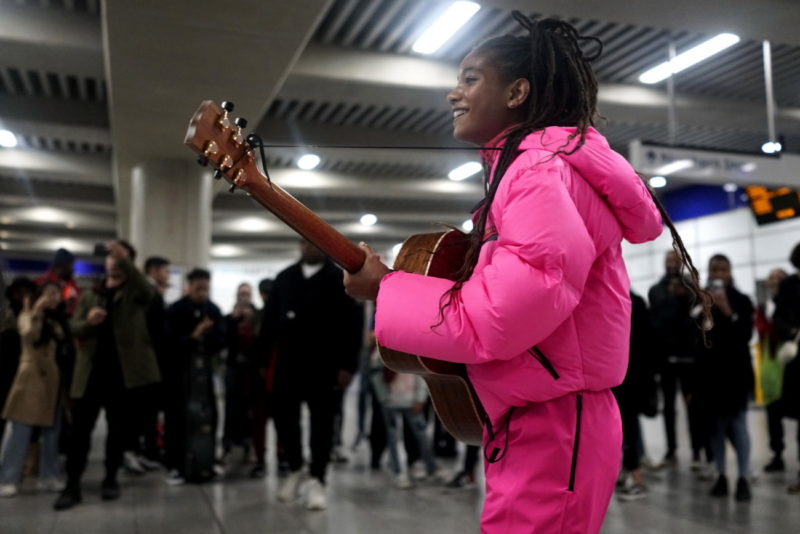 Taking over the very concept on the behalf of Prada main women and menswear collections (the fantastic world of uniforms, declined in every possible ways), Prada Linea Rossa enriches with shades of military green and grey without giving up its iconic red line of course, this time also featured in a bolder version.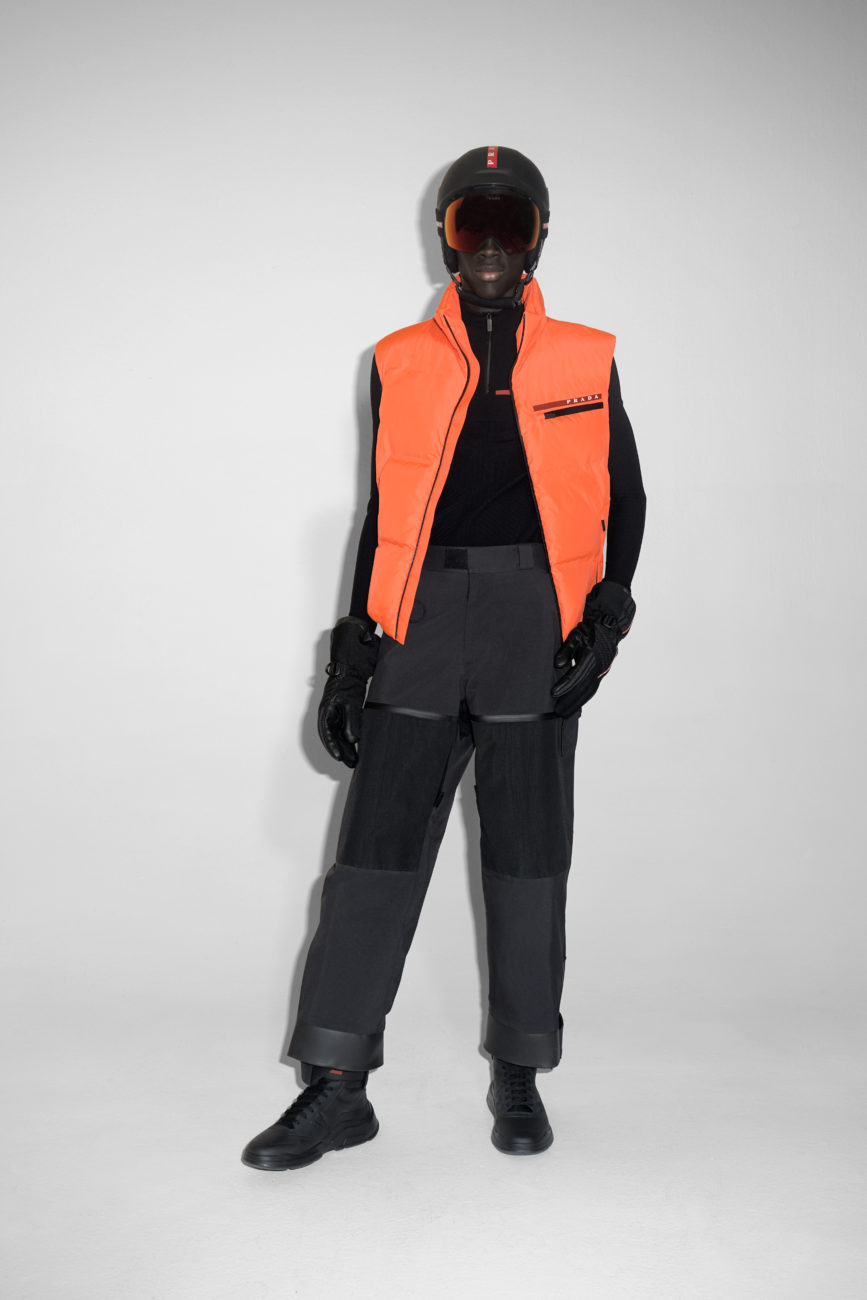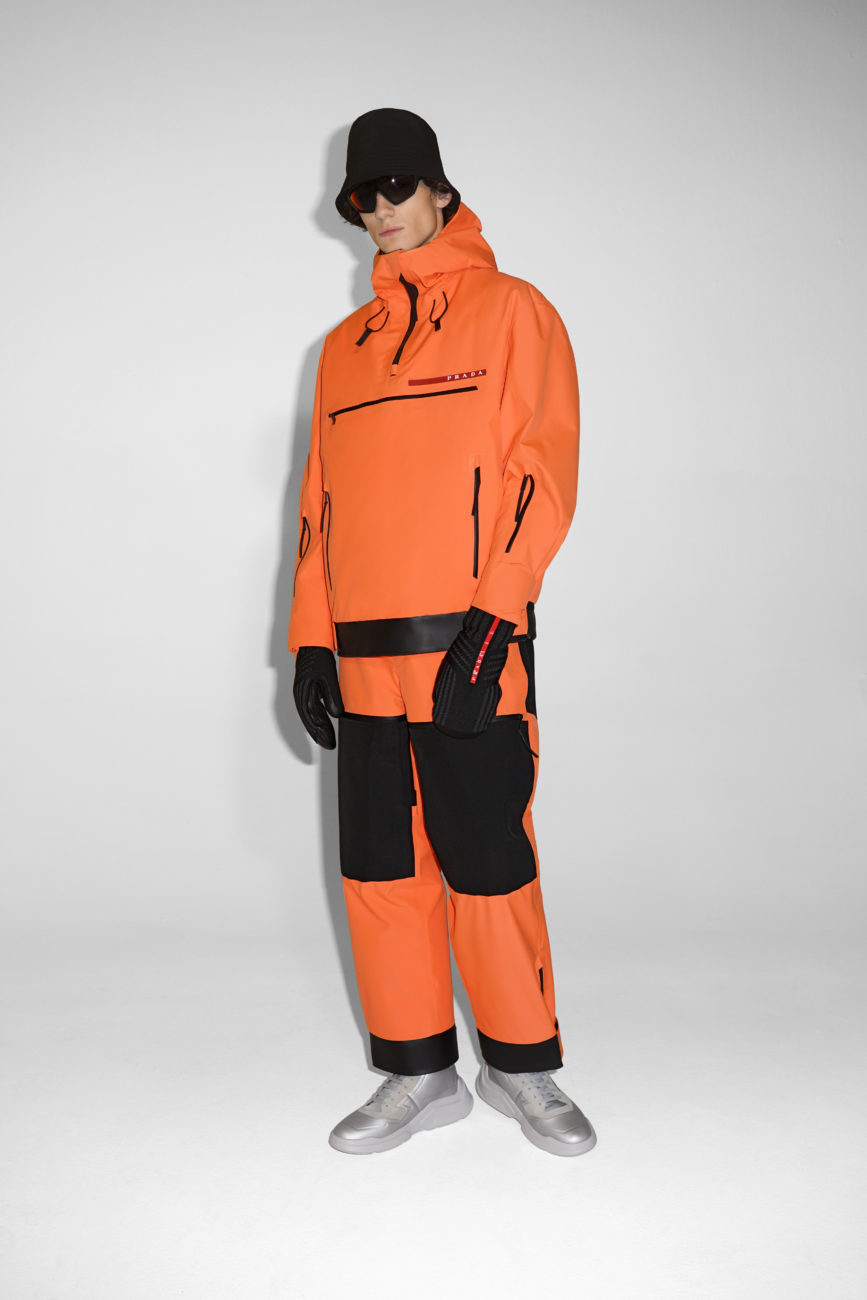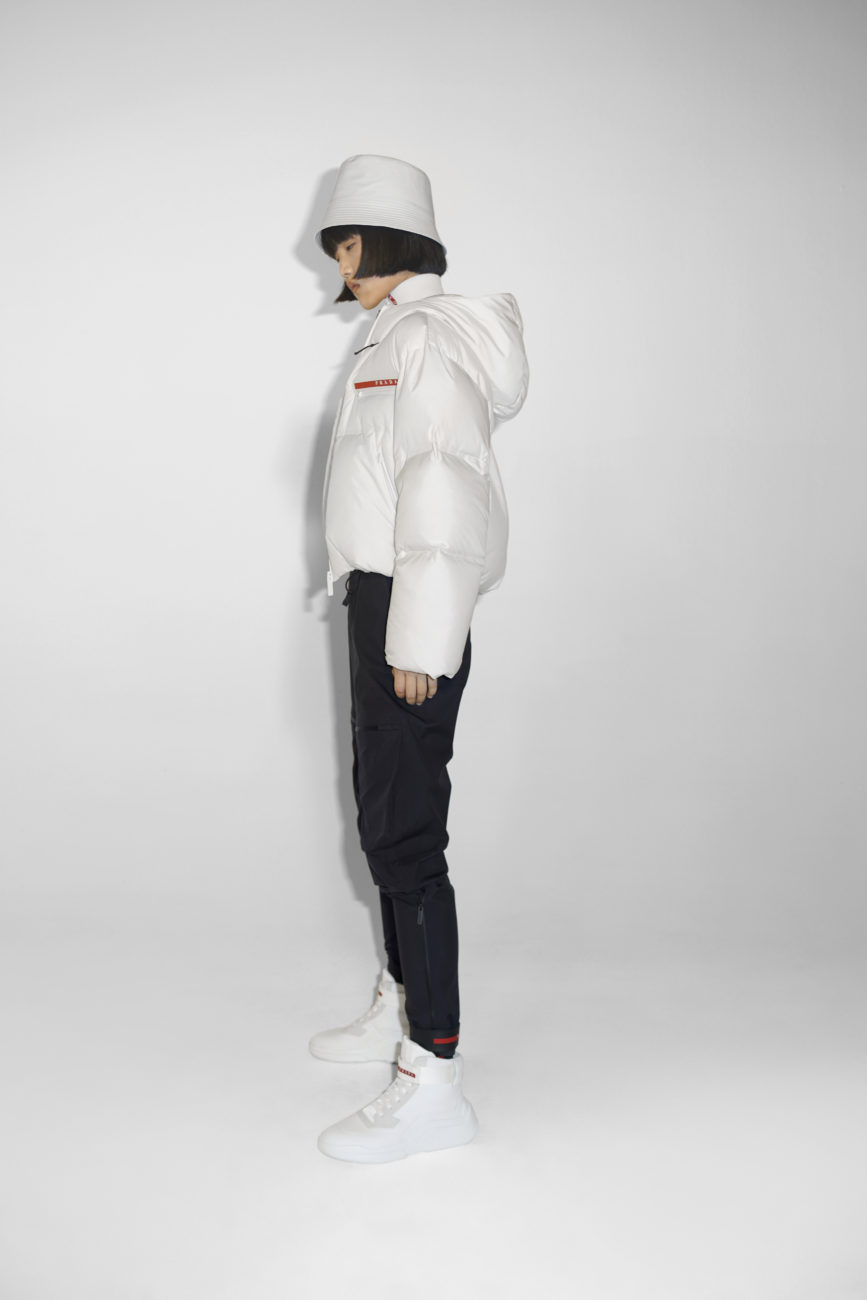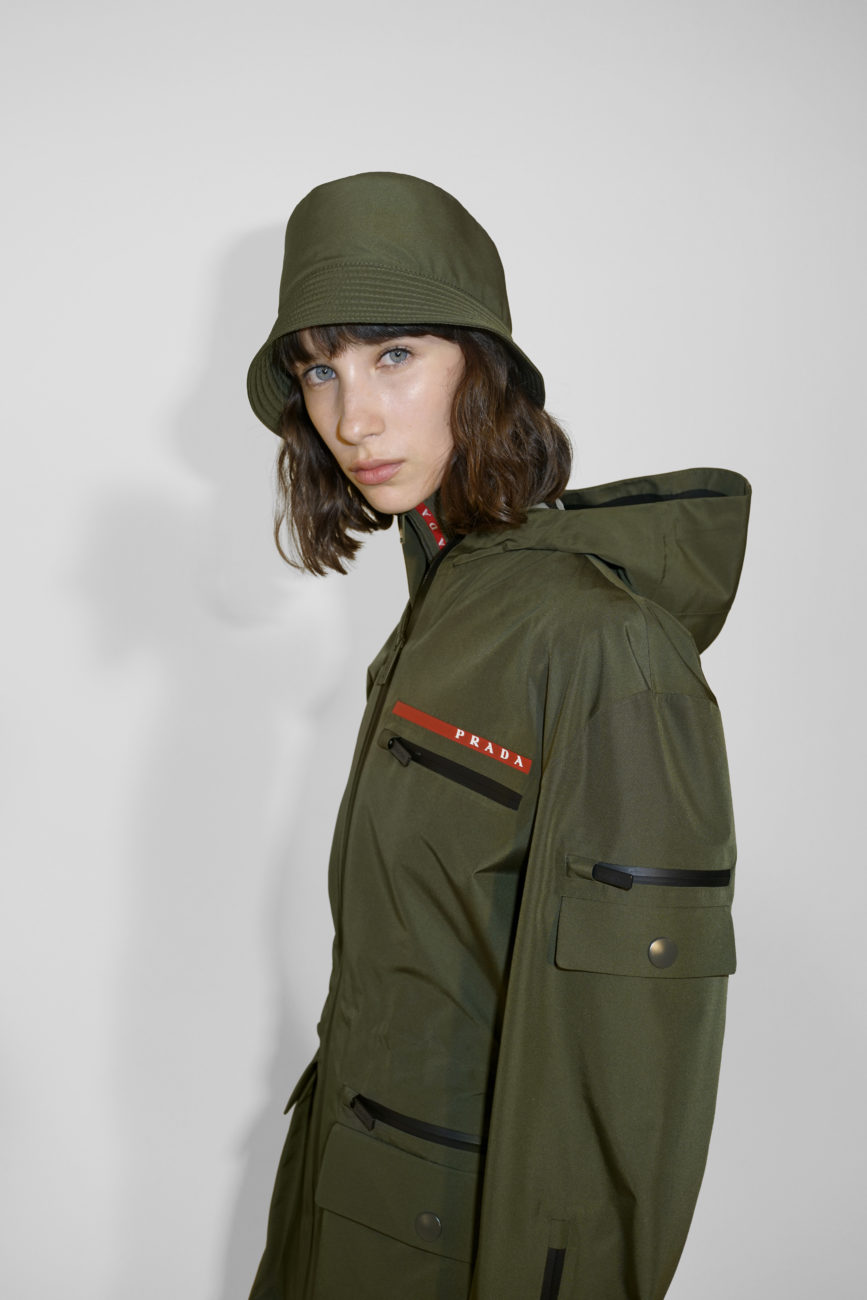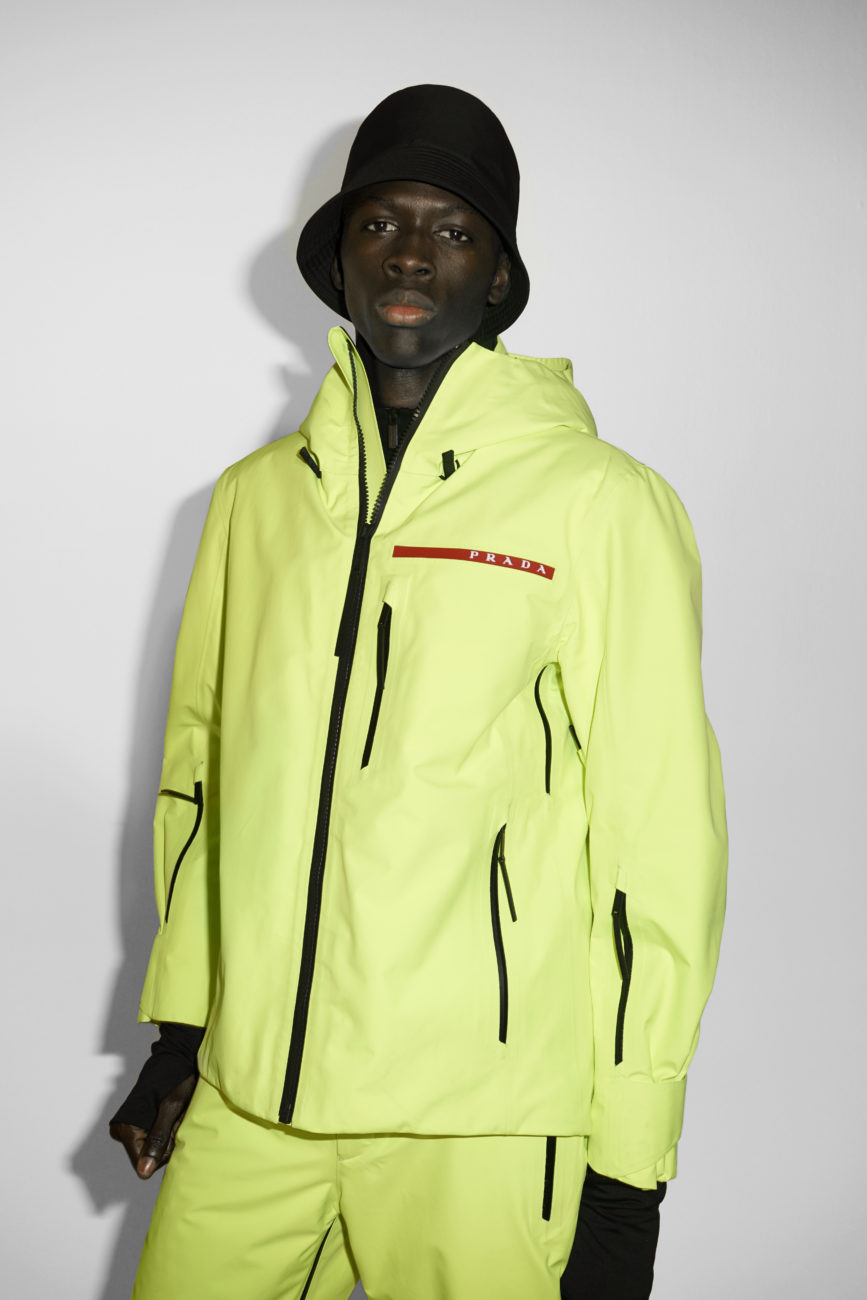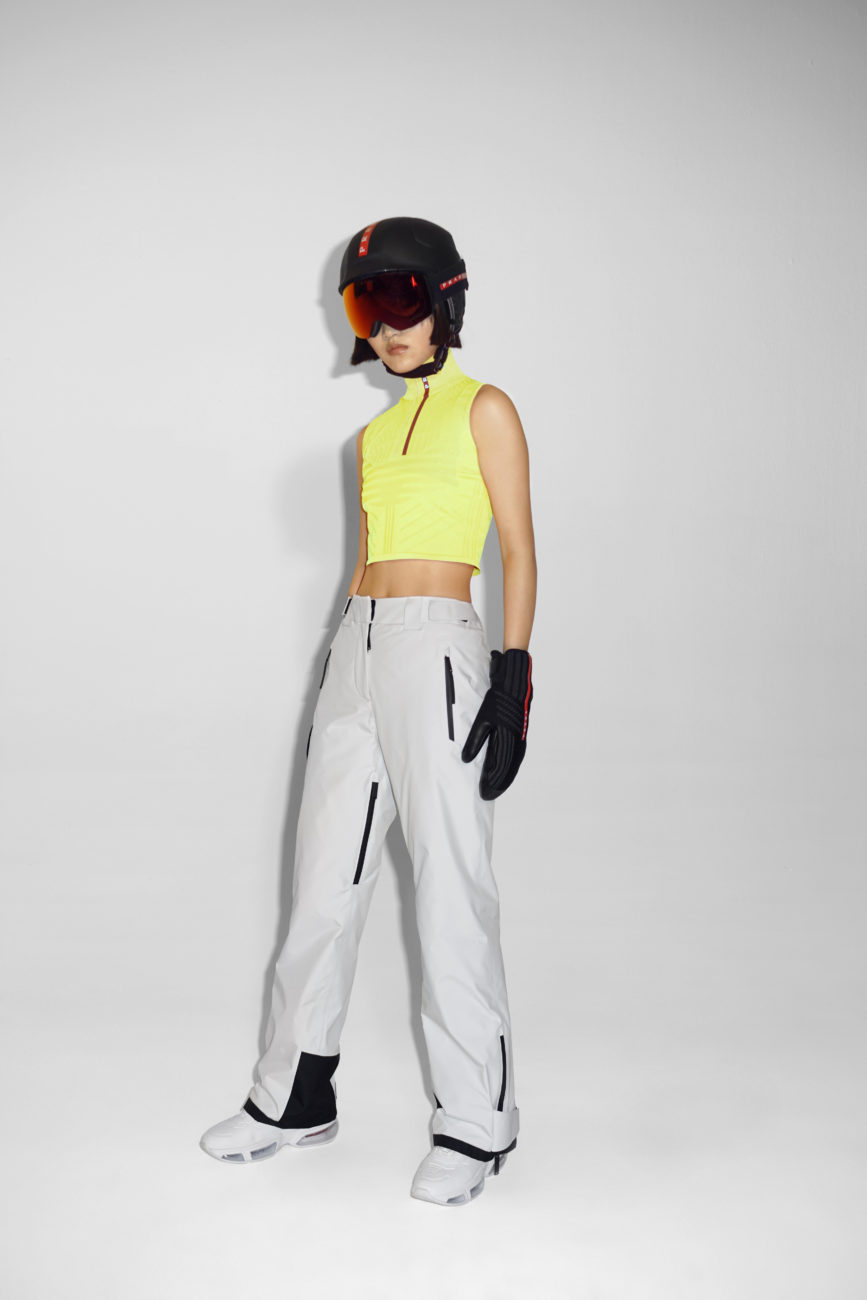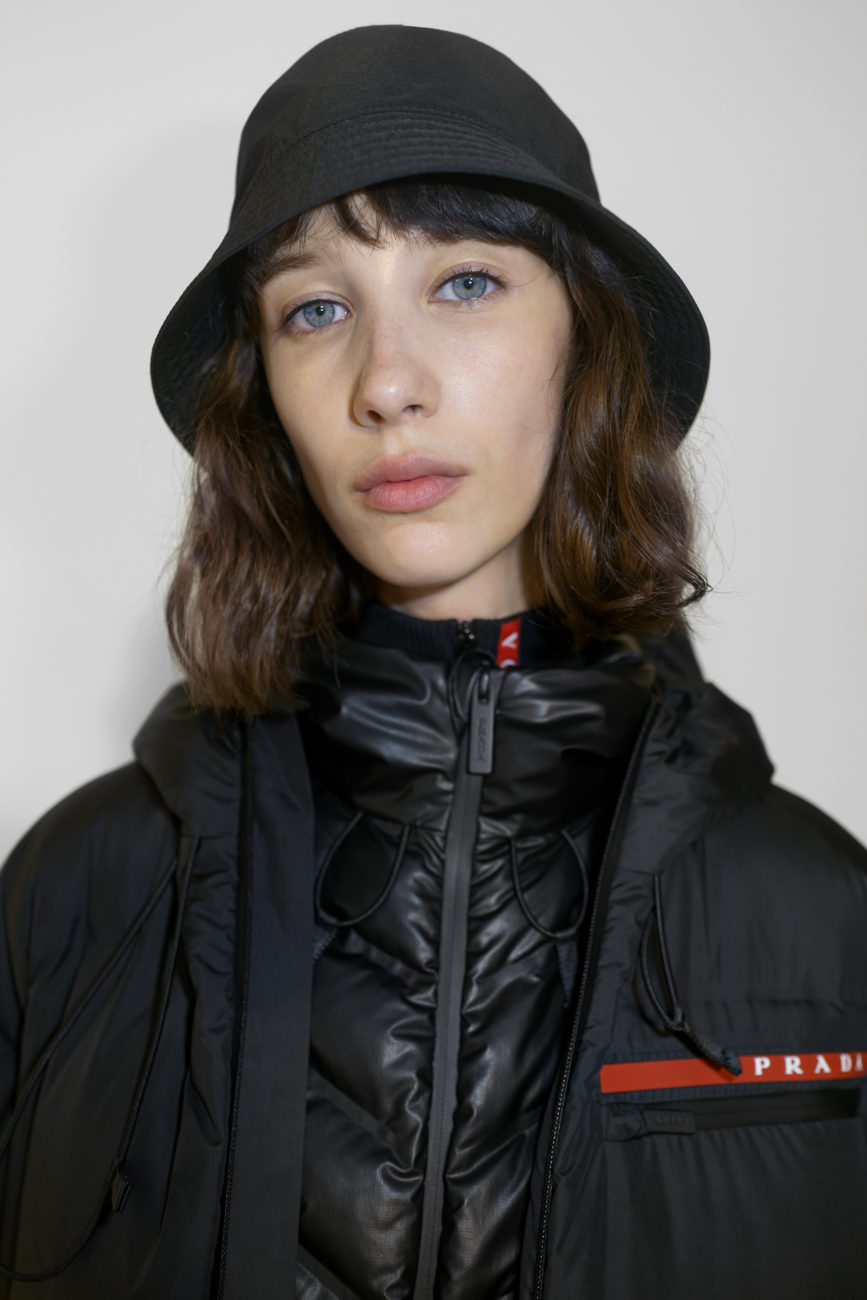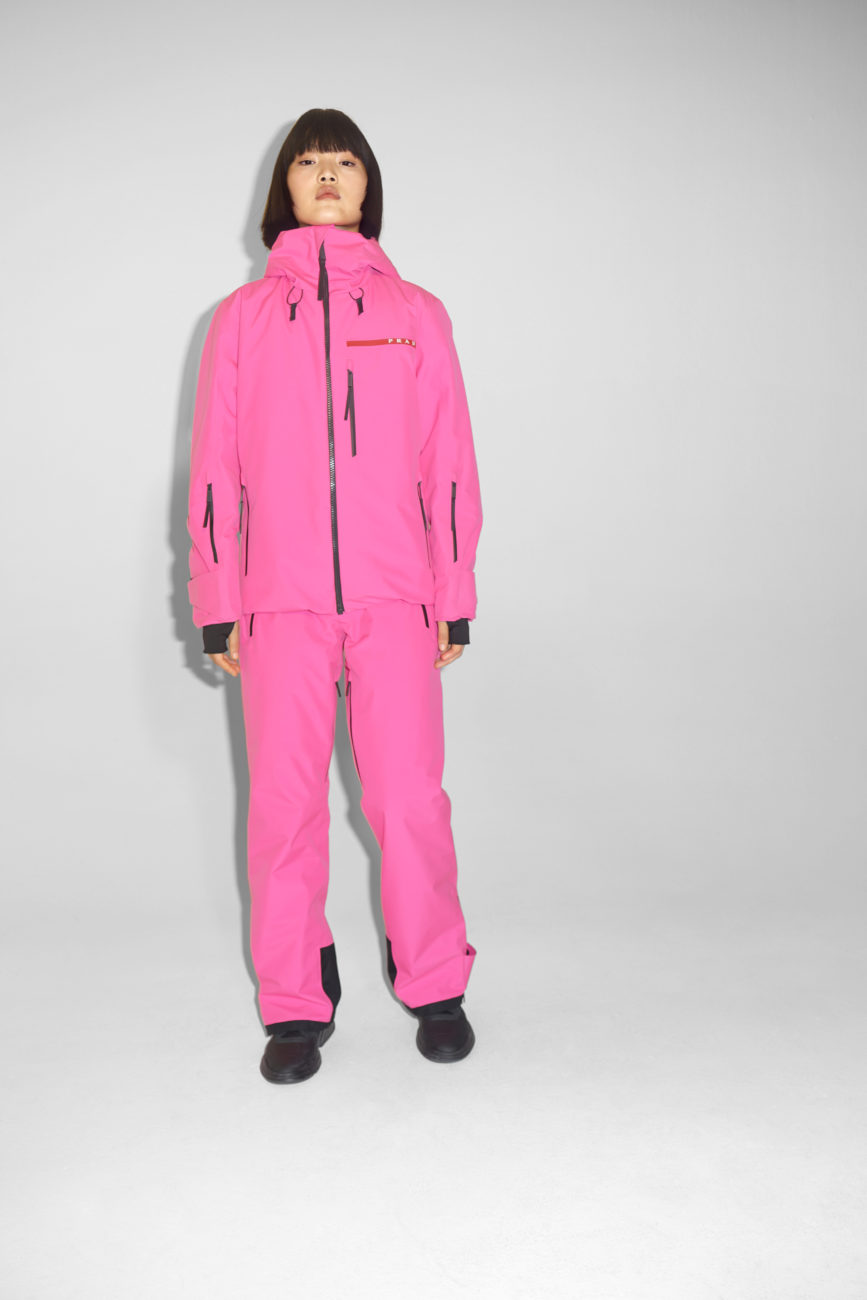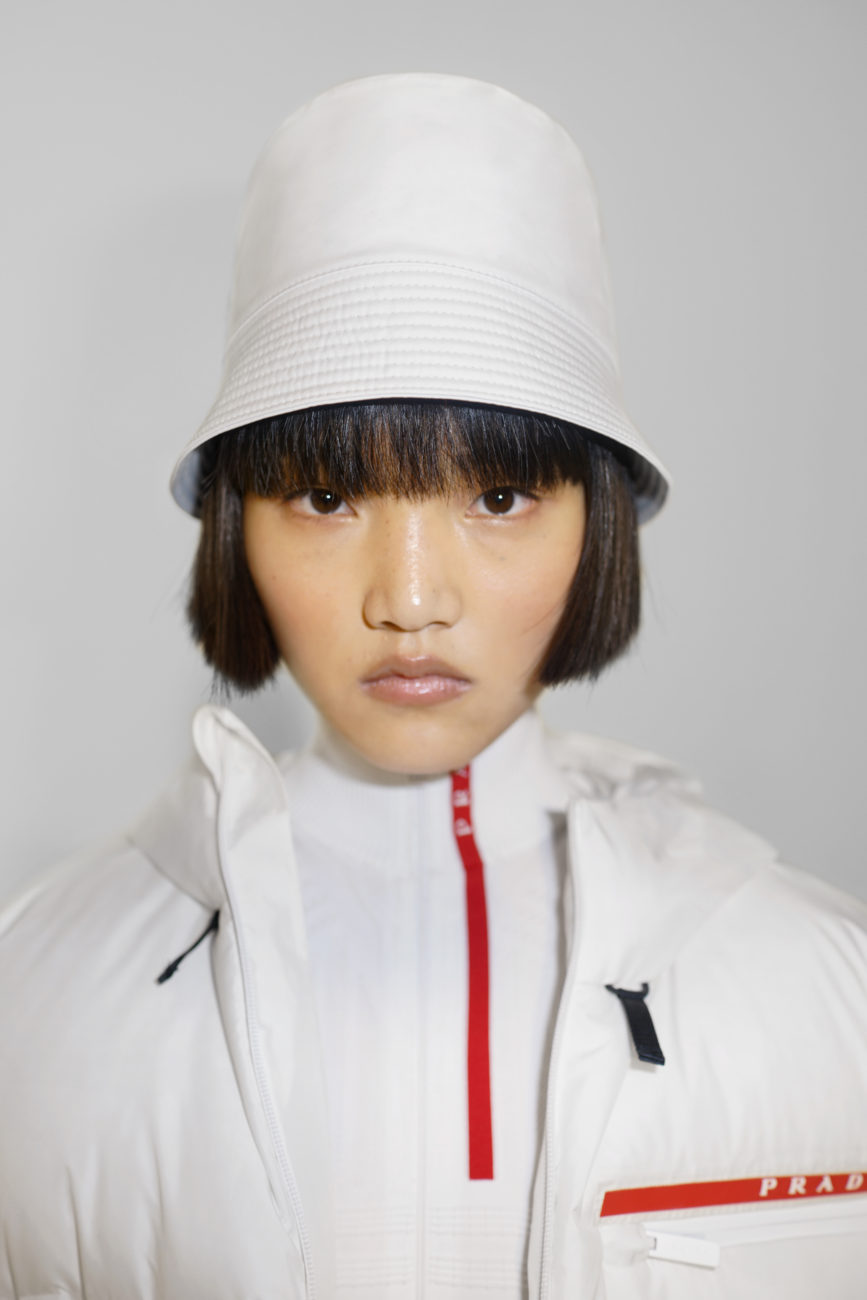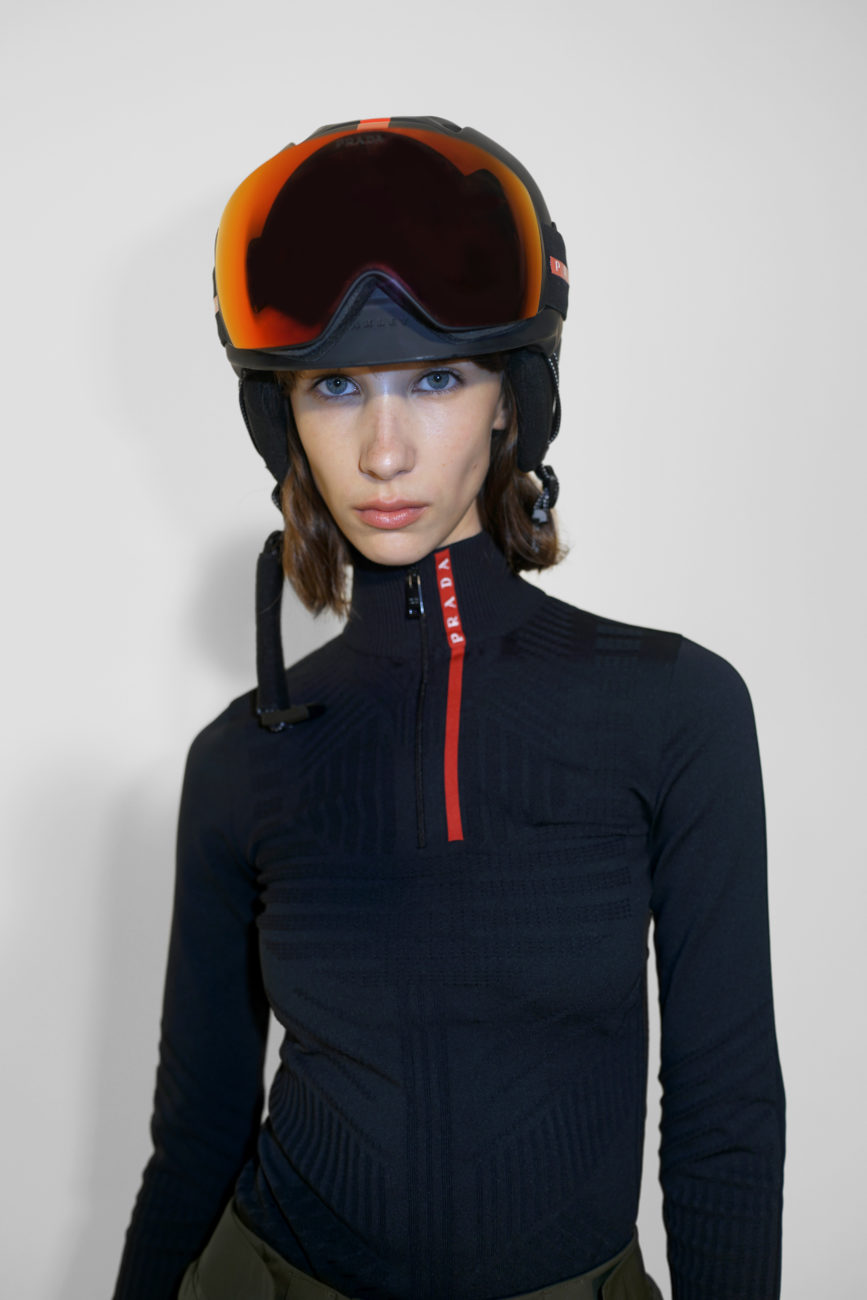 Prada Linea Rossa FW 19/20 Collection, Courtesy of Prada
Prada Linea Rossa FW 19/20 Collection, Courtesy of Prada
Prada Linea Rossa FW 19/20 Collection, Courtesy of Prada
Prada Linea Rossa FW 19/20 Collection, Courtesy of Prada
Prada Linea Rossa FW 19/20 Collection, Courtesy of Prada
Prada Linea Rossa FW 19/20 Collection, Courtesy of Prada
Prada Linea Rossa FW 19/20 Collection, Courtesy of Prada
Prada Linea Rossa FW 19/20 Collection, Courtesy of Prada
Prada Linea Rossa FW 19/20 Collection, Courtesy of Prada
Prada Linea Rossa FW 19/20 Collection, Courtesy of Prada