MIU MIU DENIM ICONS: FIND OUT MORE ABOUT THE DIVAS WHO GAVE NAME TO THE JEANS OF THIS NEW CAPSULE COLLECTION
Text by: Fiammetta Cesana
Six jeans, each inspired by the time in which it's been created, are the protagonists of the new capsule collection "Miu Miu Denim Icons". These recognizable denim models bring the name of the unforgettable, rebellious divas who did wear them making their cuts and shapes a timeless silhouette.
Lauren Bacall, Brigitte Bardot, Françoise Hardy, Jane Birkin and Kate Moss trace back six decades of denim pants.
So who were – and still are – these carriers of real beauty and rebel attitude? And which Miu Miu jeans do worth their remarkable names?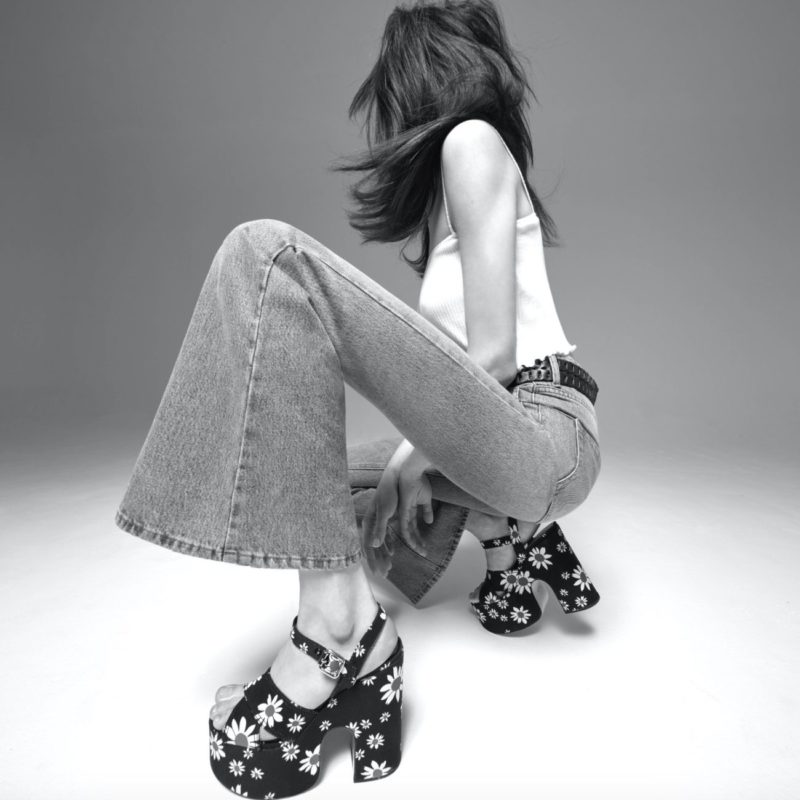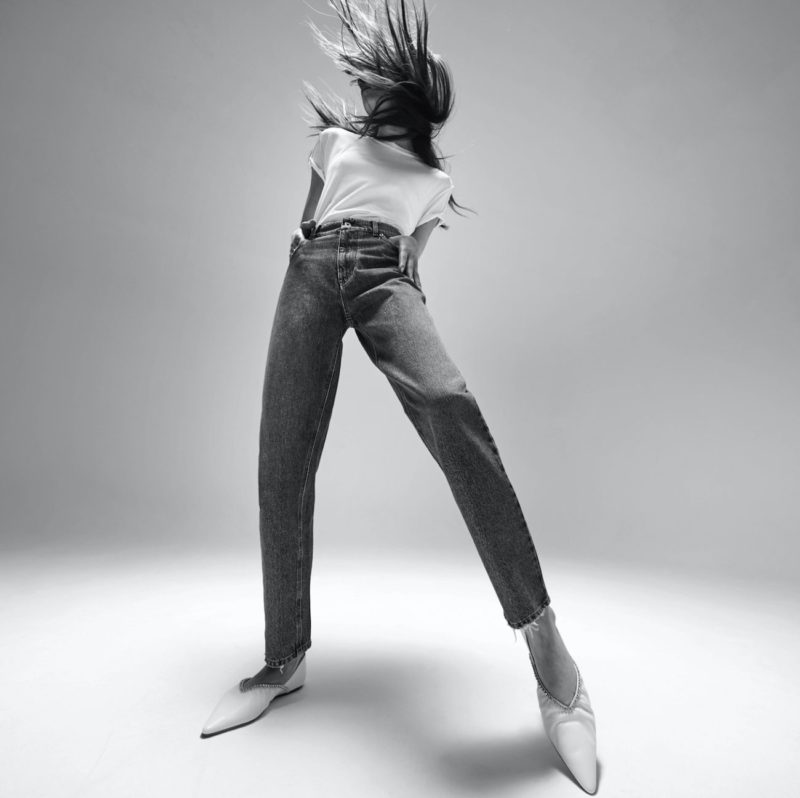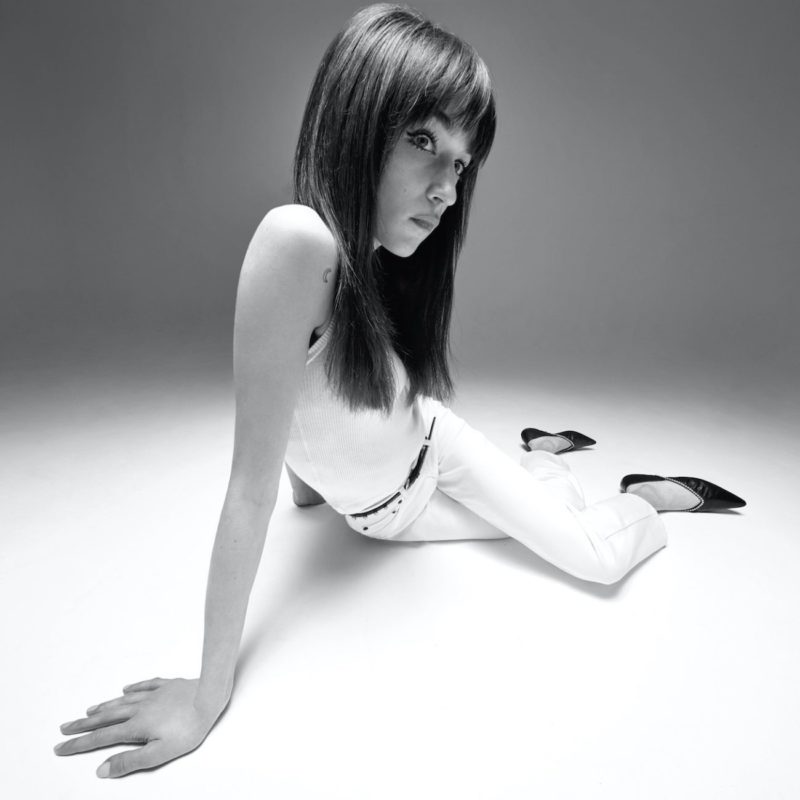 LAUREN
In the middle of the Golden Age of Hollywood, Lauren Bacall paved her way from the Bronx till reaching the greatest names of cinema of the 40s. Her unforgettable iced, downward eyes, which worth her nickname "The Look", captured the attention of the filmmaker Howard Hawks, liable for the actress' debut on the big screen, alongside her 25 years older future husband, Humphrey Bogart. Bacall's talent and charm was going hand in hand with her style, not excluding daring fashion choices. She was between the first female celebrities, indeed, to show off her legs wrapped in slim pants instead of hiding them under mid-length flared skirts.
For her, Miu Miu created the classic work garment of the time, which had to be functional and comfortable.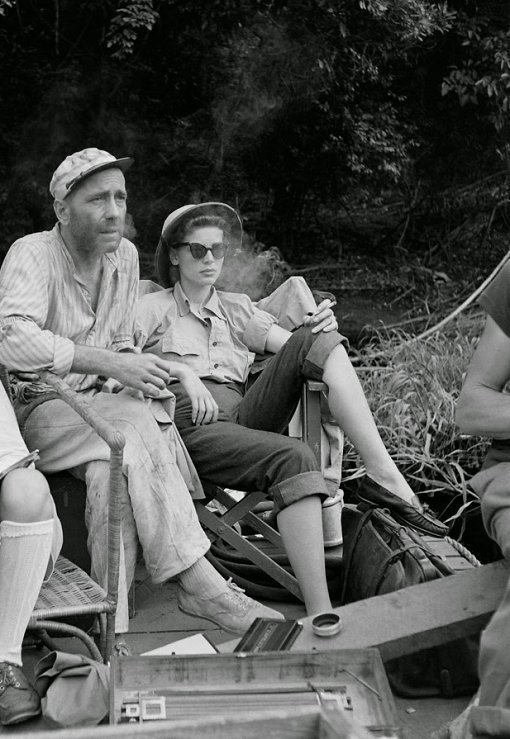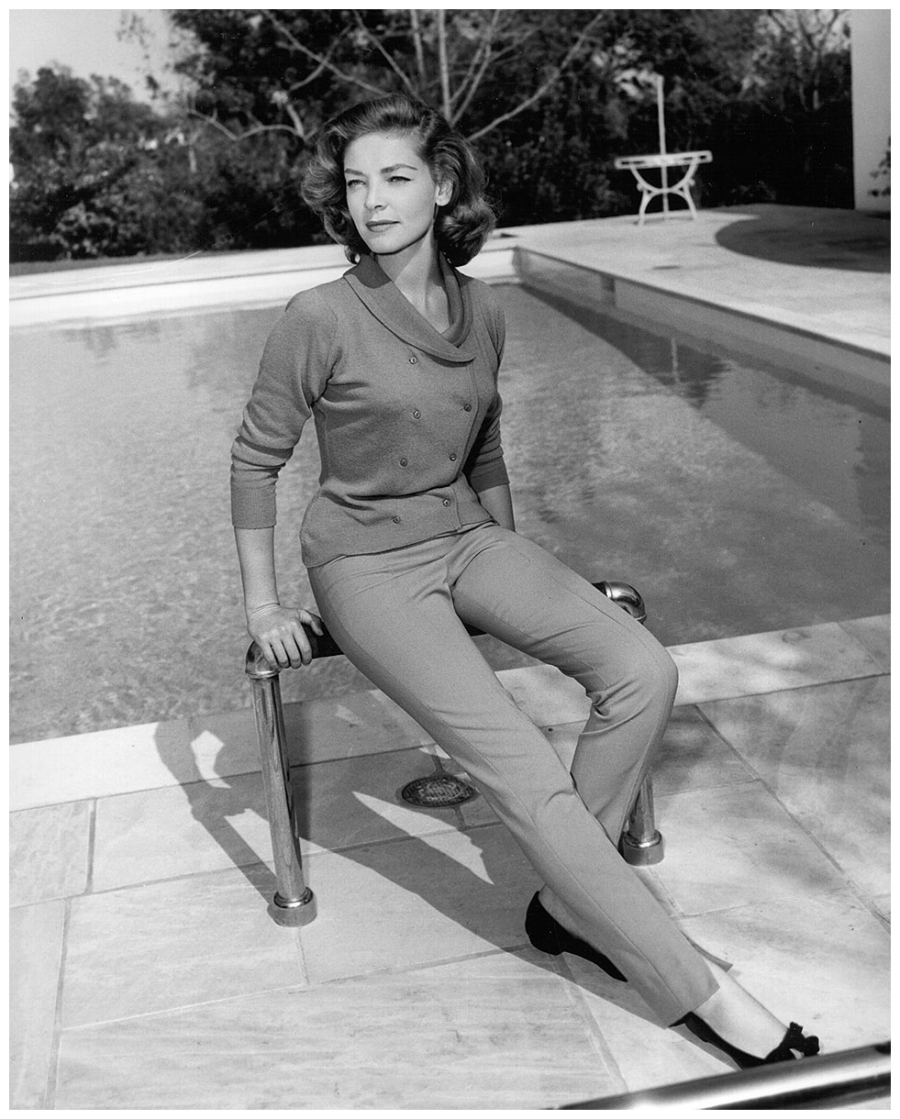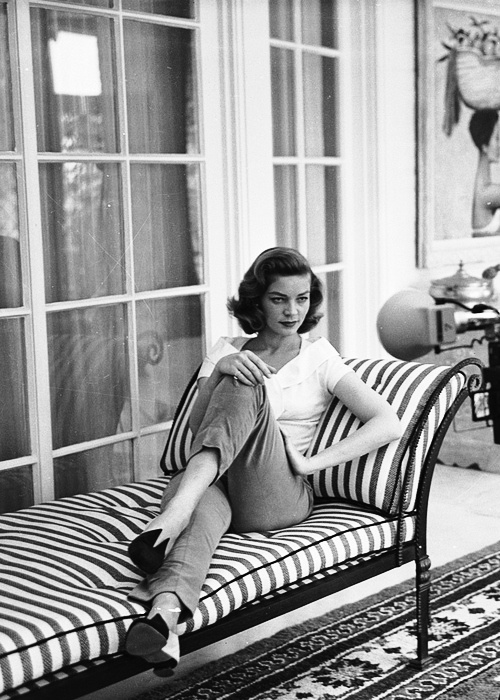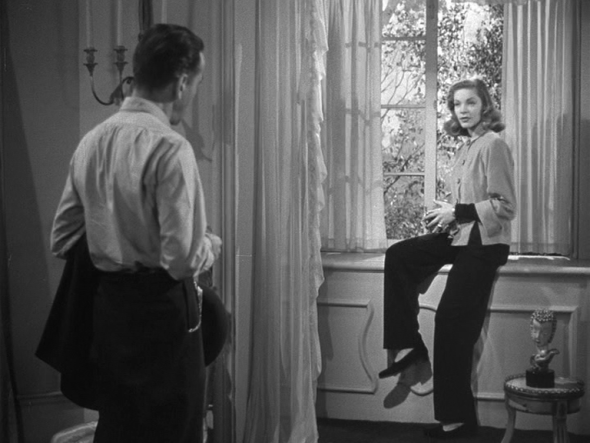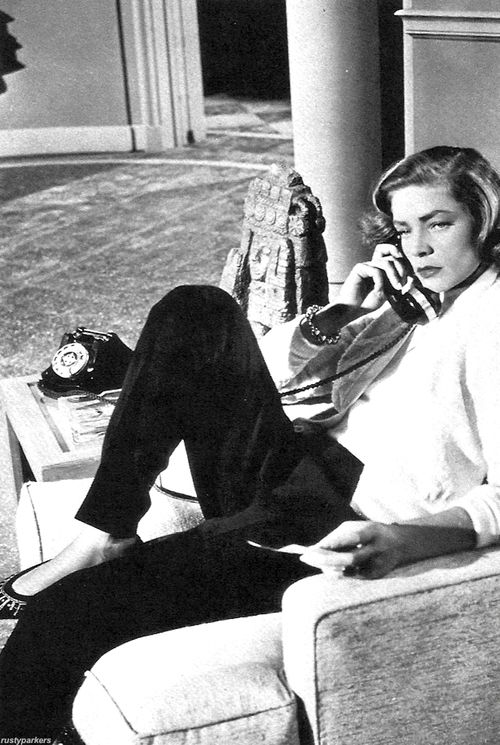 Jeans Divas_Miu Miu Denim Icons collection_Lauren Bacall_movie_African Queen
Jeans Divas_Miu Miu Denim Icons collection_Lauren Bacall in her home after the film 'The Cobwebs' on April 22, 1955 in Bel Air, California. Photo by Michael Ochs Archives Getty Images
Jeans Divas_Miu Miu Denim Icons collection_Lauren Bacall
Jeans Divas_Miu Miu Denim Icons collection_Lauren Bacall_movie_The Big Sleep
Jeans Divas_Miu Miu Denim Icons collection_Lauren Bacall_movie_How to Marry a Millionaire
BRIGITTE
Sex symbol and fashion "influencer" of the 50s and 60s, conquering from overseas the so coveted American panorama on a par with Marylin Monroe, eager of living wild and free, great animal activist, yet allegedly accused of fascist, anti-Muslim and also homophobic statements, Brigitte Bardot, today 85 years old, has certainly left an indelible sign in the tale of modern history. As even Hollywood had to give in to the seductive power of this gorgeous blonde with the French R, especially following her debut movie "Et Dieu… créa la femme", the Bardot's style became definitively iconic. The actress and singer is considered a pioneer of the bikini, and of the more scandalous monokini, she also gave name to the famous neckline revealing shoulders and legitimized the gingham dress, worn at her fourth wedding with the actor Jacques Charrier.
Compared to the functionality of the 40s, B.B.'s wardrobe welcomed denim as a true claim of style. Her Miu Miu jeans so are high waisted, dark colored, and recall the feminine line of Capri pants.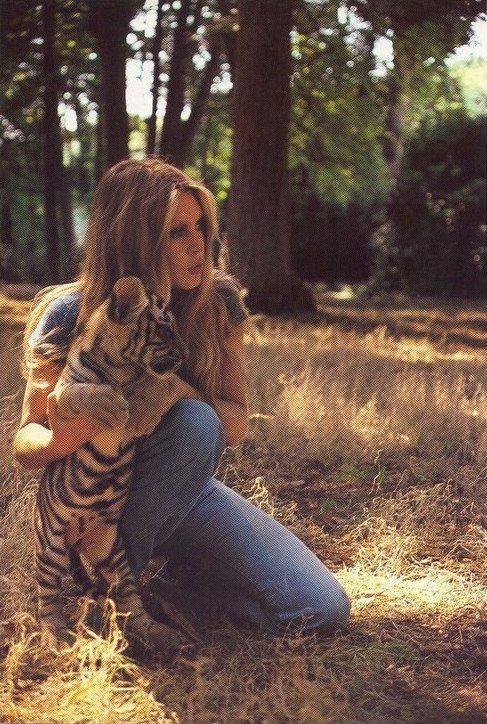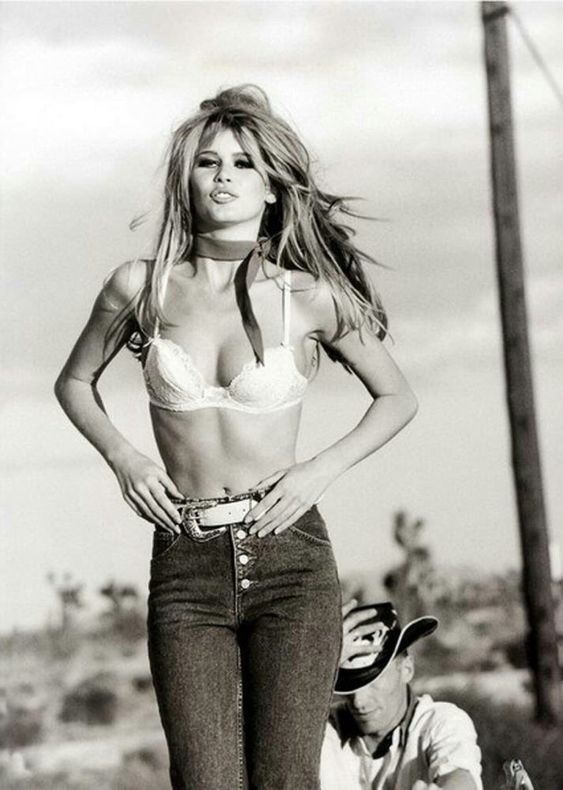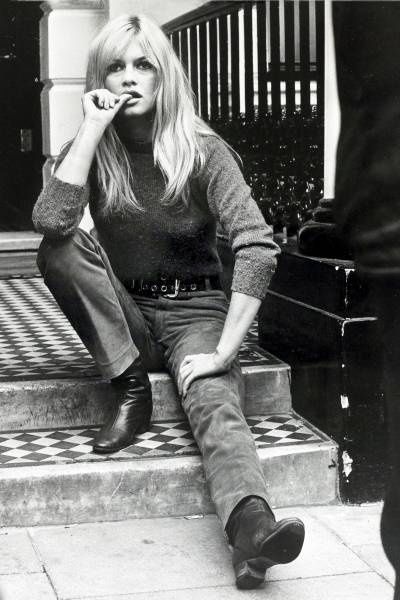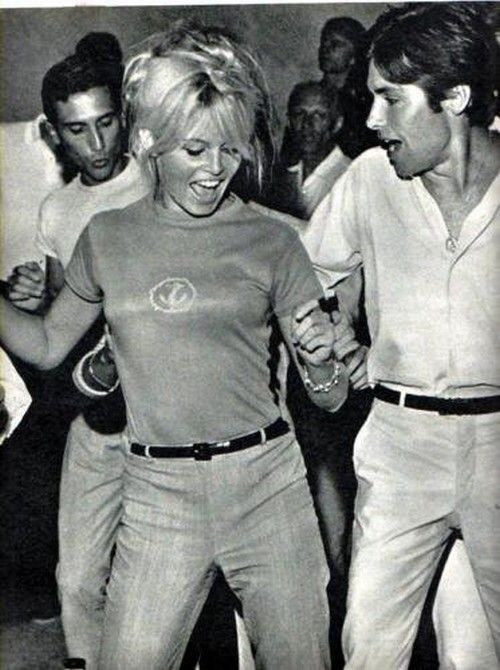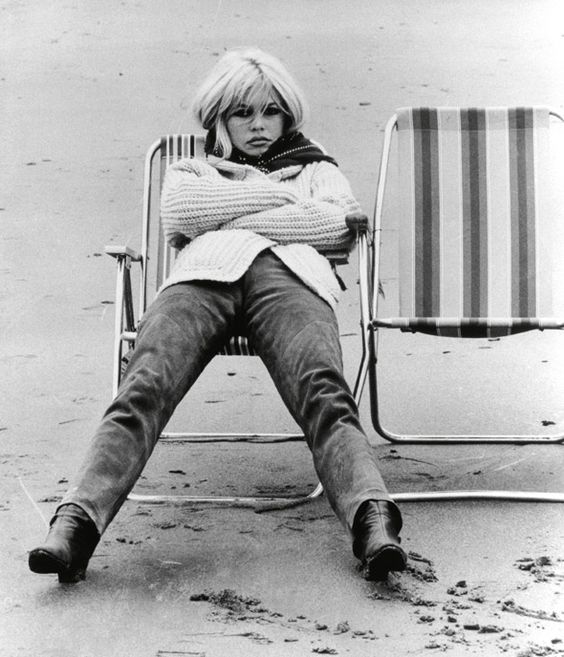 Jeans Divas_Miu Miu Denim Icons collection_Brigitte Bardot
Jeans Divas_Miu Miu Denim Icons collection_Brigitte Bardot
Jeans Divas_Miu Miu Denim Icons collection_Brigitte Bardot5
Jeans Divas_Miu Miu Denim Icons collection_Brigitte Bardot
Jeans Divas_Miu Miu Denim Icons collection_Brigitte Bardot
FRANÇOISE
As discontent among young people towards the capitalist culture emerged, Françoise Hardy picked up the microphone and gave voice to more inner turmoils, affecting the emotions of the heart, but in which that rebellious youth itself recognized fully. The melodic, deeply nostalgic music, contoured by two wings of eyeliner and a pair of jeans, gave her the fascinatine look less of a rock star and more of a romantic, tormented, lady. She debuted in 1962 with the song "Tous les garçons et les filles", which started a career of great international success, continuing till today at the age of 76. She sings in French, English, Spanish, German and Italian, in 1966 Françoise also participated in the Sanremo Festival. Her sensitivity is not only expressed in music, but also in her other great passion, astrology, on which the artist has published several books throughout her life. A star-loving songwriter, an outspoken and rebellious soul, who unleashed the chaos of emotions through the tenderness of her voice.
At Françoise's time, the rise of counterculture's movements made jeans a real symbol of freedom and emancipation. Her dedicated denim model is of course high-waisted, as typical 60s, and white, since the popular use of such fashion item was already paving the way to new dyeing.
JANE
Born under the sign of fashion, from lace industrialists in Nottinghamshire, the singer and actress Jane Birkin retains a legacy of style that marked the 70s and that still guarantees her the title of icon. From the image of the sexy and naive girl that she carried especially in the first decade of her career, starting from the debut film "The Knack … and How to Get It", over the years Jane became an increasingly profound and complex figure, both on screen and in private life. Raised in the thrilling years of the Swinging London, between theatrical performances and new music genres, she'd achieve musical success alongside her beloved Serge Gainsbourg, with the song "Je t'aime … moi non plus", which did cause much scandal because of the sexually explicit lyrics and which, also, the French composer had already recorded with Brigitte Bardot. Dedicated to her by Hermès the most famous It Bag ever, Jane's style influence never ends.
She lived the era of flower power, of long messy hairs, John Lennon styled sunglasses, guitars and messages of peace&love… but we all know that the hippie's identity is not completed without a pairs of flared, usually low-waisted, jeans.
BROOKE
American, but genealogically linked to Germany and Italy too, between nobles and even royals, it's to claim that Brooke Shields was born with an excellent pedigree. Enfant prodige of cinema and fashion, she began her career as a child. Although her career as an actress was repeatedly judged controversial, as for the first film "Pretty Baby" considered by many paedopornographic, this did not stop Brooke from becoming a strong and internationally admired diva. Beautiful, brunette, very tall and very smart, in the 80s she conquered the cinema's halls and cover pages of all her countries of origin and beyond. She graduated in French literature and became a great supporter of helping women with postpartum depression. Today, 54, she is still awesome and looks great with jeans.
It can be said that her years started to legitimize today's much popular trend of fluidity and genderless. So Brooke jeans are rightly a unisex model, to which Miu Miu gives the 2020s twist of whiskers.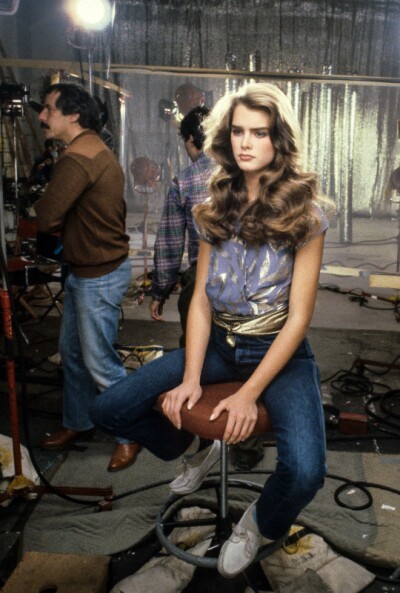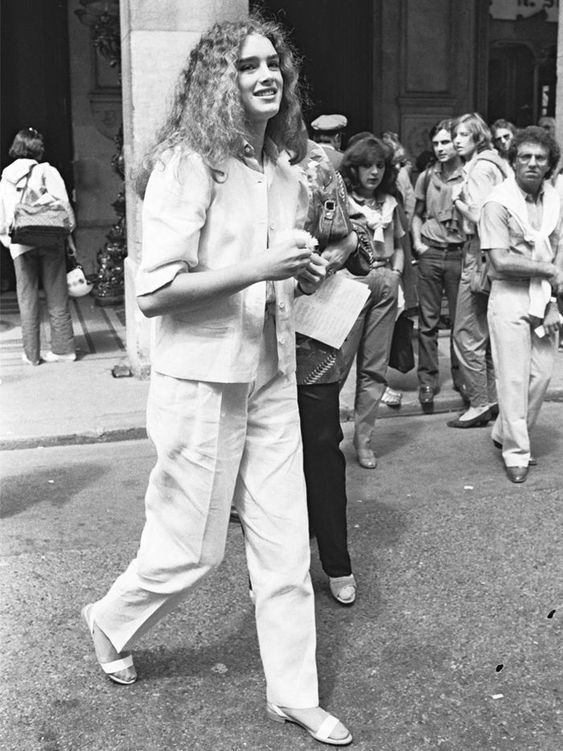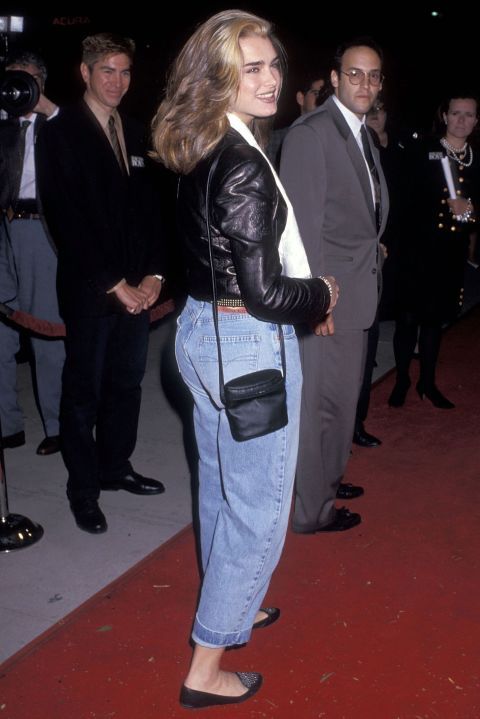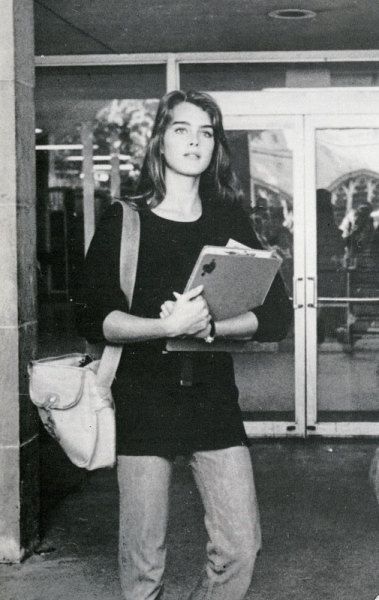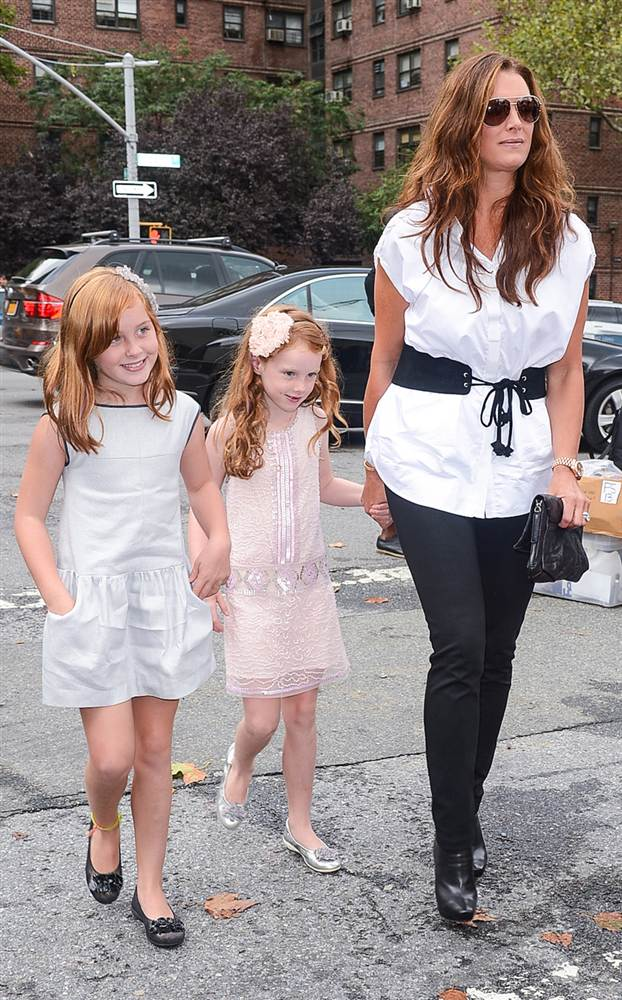 Jeans Divas_Miu Miu Denim Icons collection_Brooke Shields
Jeans Divas_Miu Miu Denim Icons collection_Brooke Shields
Jeans Divas_Miu Miu Denim Icons collection_Brooke Shields
Jeans Divas_Miu Miu Denim Icons collection_Brooke Shields
Jeans Divas_Miu Miu Denim Icons collection_Brooke Shields
KATE
If we talk about the 90s and about fashion, the spotlight is always on her. Shorter than any other model of at least 20 centimeters, very skinny, she revolutionized the laws of catwalks, leaving anyone who could admire her astonished. Kate Moss is the queen of the end of last century, the one who made the masters of couture fall in love with, from Calvin Klein to Gucci, Yves Saint Laurent, Chanel, Dior, although not respecting the fashion canons of the time. Her strength was, and still is, in a magnetic gaze and a unique grit. She obtained numerous awards both as a model and as a style icon, Forbes identified her as the most successful model in the world, and a gold statue of Kate was presented at the British Museum. But even for this timeless diva the road to success wasn't spotless, as for the famous released photos that immortalized the top model sniffing cocaine. Not only the Maisons got crazy for her alternative "grunge" charm, but also numerous actors and singers, including Johnny Deep, Mark Wahlberg, Lenny Kravitz and Daniel Craig.
During the 90s, ladies definitively felt in the right of stealing from boys' wardrobes, and Kate is no exception. Her tribute jeans is a mid blue, wide, model, minimal and perfectly adapted to both genders.