MAISON MARGIELA AND REBOOK BLEND TWO ICONIC MODELS TO CREATE THE SHOE FOR THE FUTURE
Text by Fiammetta Cesana
Presented for the first time with the Artisanal's SS20 and then evolved with the spring summer collection, Maison Margiela x Reebook footwear embodies with its fierce aesthetics and elaborated structure the today's fundamental value of craftsmanship and technology. In the world of 'phygital', this outstanding shoe, declined in heeled and flat version and different color matches, combines the artisanal heritage of the French atelier with the the American sneaker par excellence. John Galliano, Maison Margiela's creative director, found in the collaboration with Reebook the sensitive approach towards digital and tech development unable to make beloved items of the past bold and contemporary.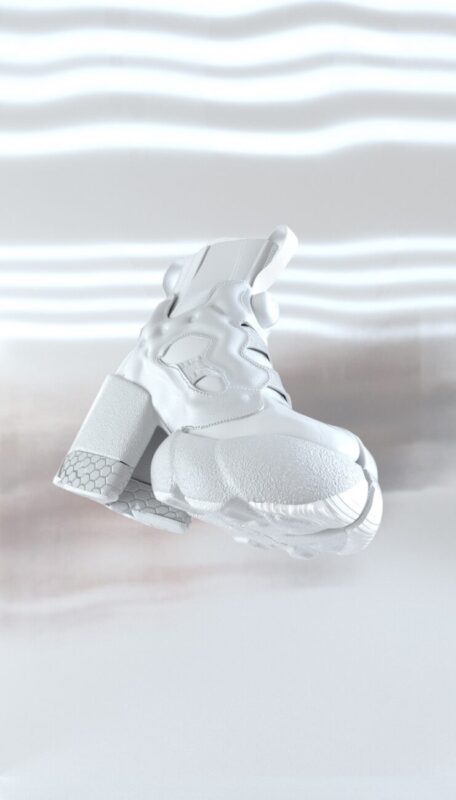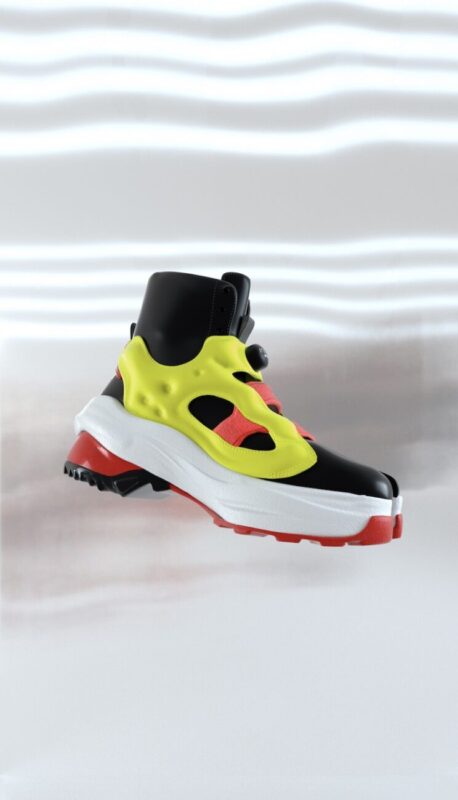 The 1988 Tabi shoe by Maison Margiela gets merged with the Instapump Fury created by Reebook in 1994. The thong style and upper side of Tabi mixing with the pioneering manual inflation technology of Instapump's sole, that from its origins has helped athletes to regulate the sneaker's fit, brings to life a super 2020's footwear as the ultimate expression of fashion's natural evolution.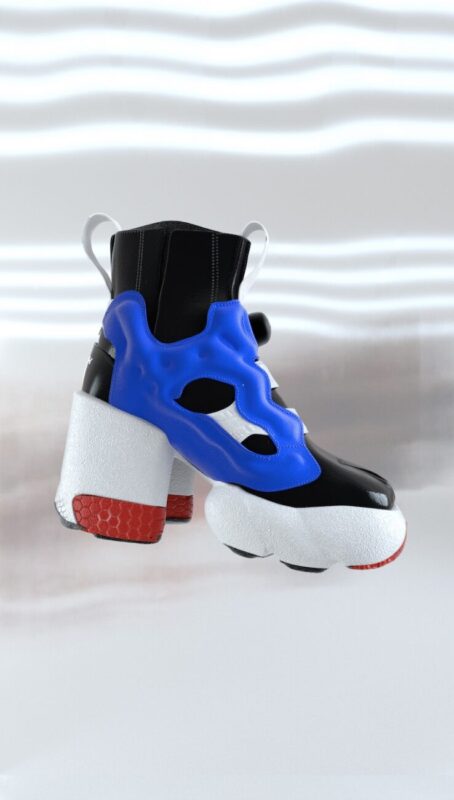 The adjustable sole, taken from Reebook's archival codes thanks to an incorporated pump and button, further strengths the bond between the two brands, considering garment's transformative functions as stronghold of Maison Margiela's philosophy. Coexisting the two brands' logos alongside a choice of colors homaging the original Instapump, the Autumn-Winter mash-up footwear also proposes a special black flat version with reptile.