THE FAIRY-TALE TILDA SWINTON AND THE SEDUCTIVE STACY MARTIN CONQUERED US AT VENICE FILM FESTIVAL 2020
Text by Fiammetta Cesana
She is almost 60 and she is amazing. Charmingly austere, fiercely androgynous, apparently mystic, incredibly magnetic. Tilda Swinton comes from another world, wearing Chanel behind a golden Venetian mask, and leaves all this world breathless. This time, however, she is left breathless too. On the so coveted stage of the Lido, holding the Winged Lion in her hand, or as she called it "the most effective safety device for the soul", with her sublime, fairy-like elegance, the actress confesses she can't find the words that such an honor deserves. "When I ask myself how I can adequately express my gratitude for this recognition, words fail me, forgive me. I ran out of them all. Know this: it is serious".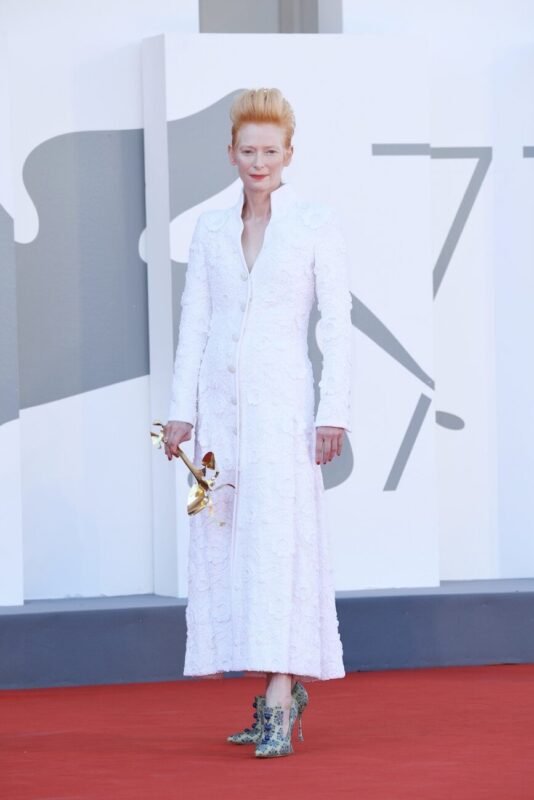 For two times a mother destroyed by her own son in "The Deep End" and "We Need to Talk About Kevin", turned into a man, Orlando, at the court of Elizabeth I, glacial White Witch in the fantastic world of Narnia, Tilda Swinton is much more than an actress. Activist and author too, the 2020 Leone d'Oro winner was discovered in the 80s by Derek Jarman, her greatest love, making her win the Coppa Volpi thanks to the role of Isabella of France the 1992 film "Edward II". She has been pursuing more than 30 years a career, which she simply calls Life, of iconicity. And yes, she really talks about life, because all the great masters she worked with, from Jarman to Anderson to the Italian Guadagnino, have become family to her. At the Film Festival this year Swinton has attended alongside Pedro Almodovar, who she refers to as her most recent love, for the premiere of the short movie "La Vox Humaine", a 30-minutes thrill.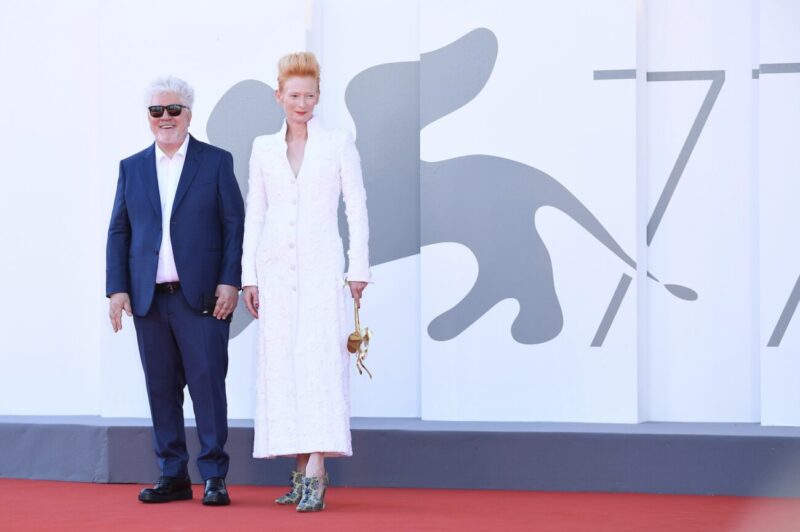 Mother of twins, she dedicated herself so passionately to their education that in 2013 she founded an alterative high school in Scotland, and today, since the children have grown up, she is ready to undertake new cinematic adventures, probably in the guise of director too. After all Jarman had predicted it, her talent is too great not to go beyond the role of actress.
In her white coat-dress with lace floral motifs, and magnificent golden security-accessory, "I'm a punk in love with cinema" The British muse said, and we definitely fell in love with her.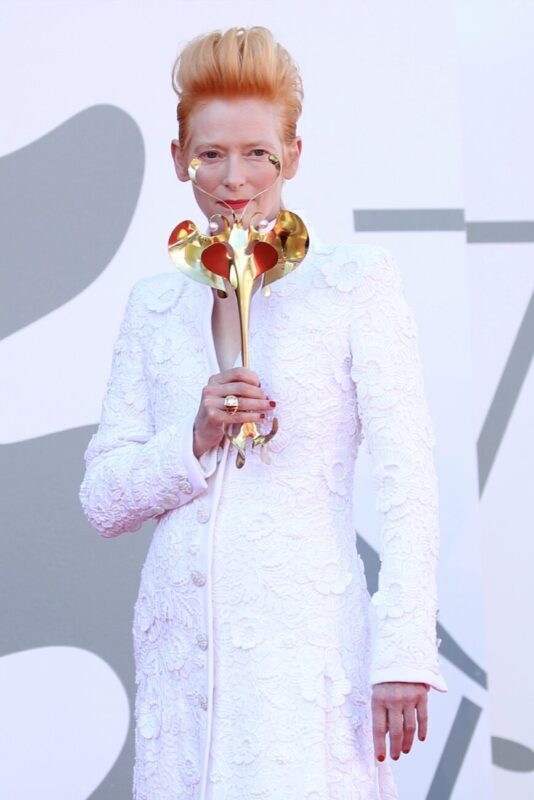 The tiny Venetian island of cinema has been illuminated by another shining star, yet in black. Still in her artistic "running-in" phase, far from the Swinton's institutionality, but no less interesting and worthy of attention, Stacy Martin has officially shown she knows her stuff. Walking down the red carpet with a fantastic Louis Vuitton black sheath dress, the young French artist stands out at the 77th edition of the Venice Film Festival with the film "Amants"'s premiere directed by Nicole Garcia.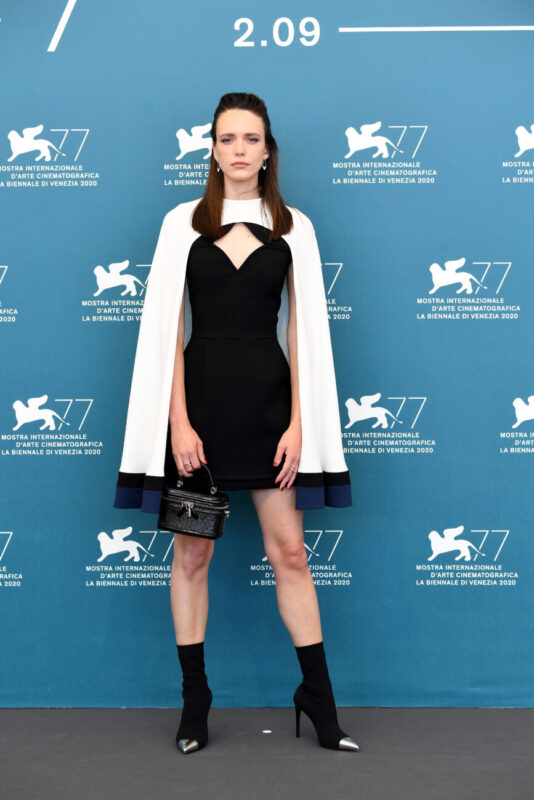 More erotic chic than an untouchable goddess, her sensuality is covered with a veil of the unknown, very different yes, but with an intensity perhaps comparable to Swintonian mysterious abstractionism. Well, she's only 29, she has time to reveal who she is!
But one thing is certain already, Martin's acting skills are remarkable and everyone agrees that it was not at all easy to get rid of the character from Nymphomaniac who had completely absorbed her in the two chapters of Lars Von Trier at the dawn of her career. She was studying Communication Sciences in London, modeling from time to time to make extra money and participating in some castings, so it was indeed that the director discovered her. Many thought that the role of the sex-centric Joe would mark the beginning and the end, and instead Martin impressed us all by perfectly getting into new parts, from the splendid Dora who with her song conquests the king of Roccaforte, Vincent Cassel, in the "Tale of Tales", to Fay, a tenant of the dystopic skyscraper based on Ballard's novel.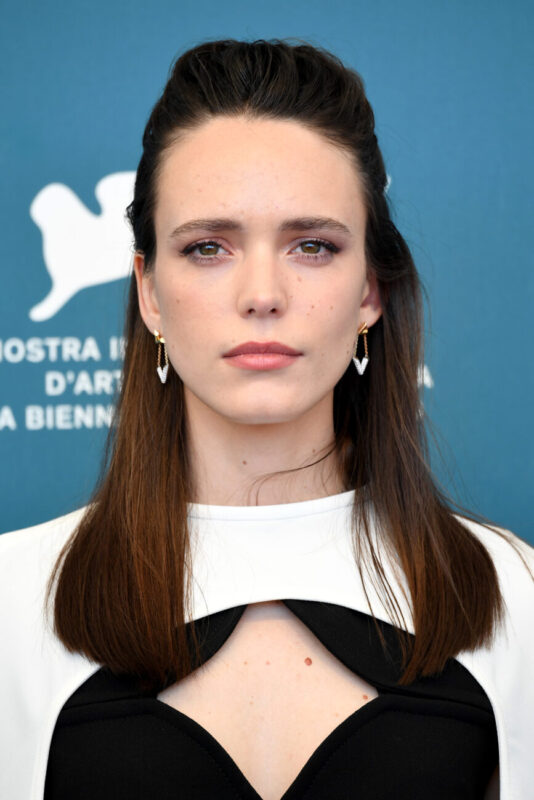 As for the debut film, the interpretation of Amants is immersed in an atmosphere full of love, sexuality and restless feelings, less obsessive but with equally shocking implications. Turmoil and seduction undoubtedly suit her, but the talent of this new movie star seems to preserve more and more surprises…