FEELING SAFE IS PRIORITY, FEELING NICE IS STRENGTHENING: DISCOVER THE NEW METROPOLIS JACKET FROM 1998 C.P. COMPANY'S ARCHIVE
Text by Fiammetta Cesana
Nothing sounds more actual than talking about "urban protection". However, this outspoken title dates back to the past century, precisely to 1998, when the then C.P. Company's creative director Moreno Ferretti presented the Urban Protection collection launching the so-called Metropolis Jacket, icon-item of stylish functionality that has always characterized the brand of Massimo Osti. The latter, who founded the house in 1978, was given the nickname of "sportswear godfather", and today that the creative direction is entrusted to Paul Harvey, the re-edition of the Metropolis Jacket from the archives' collection confirms once again the foresight and influence of C.P. Company on a timeless fashion. When a garment is useful, resistant and comfortable, indeed, it wins over any trend.
In 2019 the brand decided to reinvent the late 90s collection, focusing particularly on the Metropolis Jacket which has the peculiarity of a removable anti-pollution face mask. Who would have imaged last year, or even 22 years ago, that today wearing a face mask would have become a routine, if not compulsory? The upheaval of Coronavirus has been manifested in any aspects of society, fashion included, and urban protection is no longer a sportswear collection but an authentic lifestyle.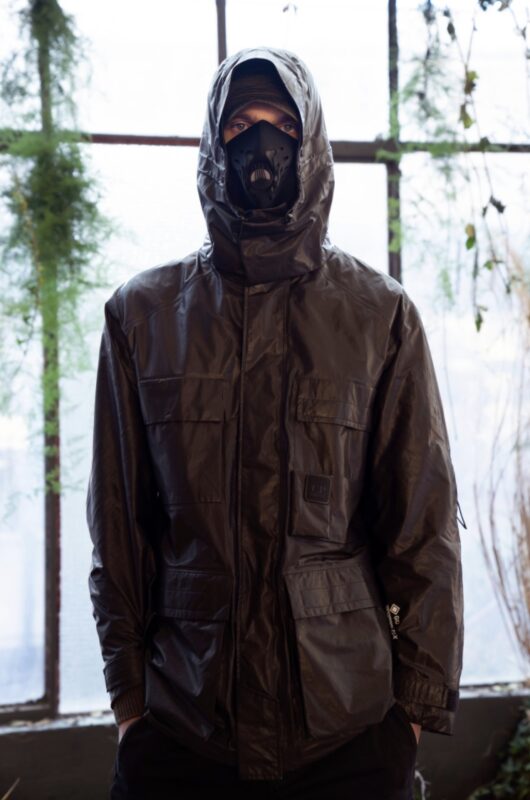 So what are the special features of the 2020 version of the Metropolis Jacket? First, as it used to be since the beginning, it is multitasking, serving to keep you warm, safe and even to replace your bag with an articulated system of pockets perfectly suitable for your phone, wallet and documents. Then, being part of the FW20 collection "Next Landscape" that pictures a future city where nature can flourish through essential architectures, the new Metropolis need to protect you from any possible weather conditions of this urban jungle. It is made in fact with high-performance materials, including Pro-Tek and C.P. Shell which are owned by C.P. Company itself.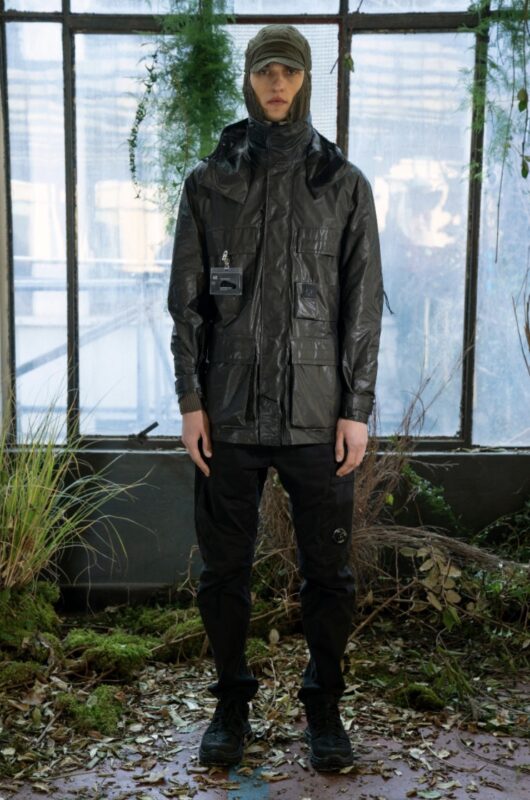 The new Metropolis Jacket embodies what truly comes to blend past, present and future sportive fashion: functionality and uniqueness. Like never before today we understand the importance of dressing, and covering, ourselves properly while exploring the hectic urban realm, but that doesn't mean giving up on beauty and elegance. We need to reconnect to our city, to its new rules and inevitable changes, to protect the nature hosting all of it, and to rediscover our own identity, the inner and outer one… feeling safe is priority, feeling nice is vital!
Click here to see the whole C.P. Company FW020 collection