AN UNEXPECTED JOURNEY WITH BURBERRY THROUGH BREATHTAKING LANDSCAPES AT THE DISCOVERY OF TB SUMMER MONOGRAM COLLECTION
Text by Fiammetta Cesana
Exploring Eastern globe with the free-spirit and indissoluble elegance of Burberry. Emirates, China and Mongolia are the landscapes of TB Summer Monogram: from the desert of Dubai, to the sea water off the Shenzhen's coast, till the sky above the dunes of Wuhai. A journey through magnificent places that seems fruit of imagination, but it must remind, instead, that the world, the real one, can always and unexpectedly give us wonders. Among incredible images and videos, which aim to return our optimism and gratitude for the nature we live in, the soul of Burberry is regenerated through natural elements – sand, water and air – among logos "engraved" on the sand and the colors of sailboats and hot air balloons. A journey that brings us back to simple splendor, because it is when human creations find harmony with what exists regardless of us that the spell is fulfilled and we find beauty and peace.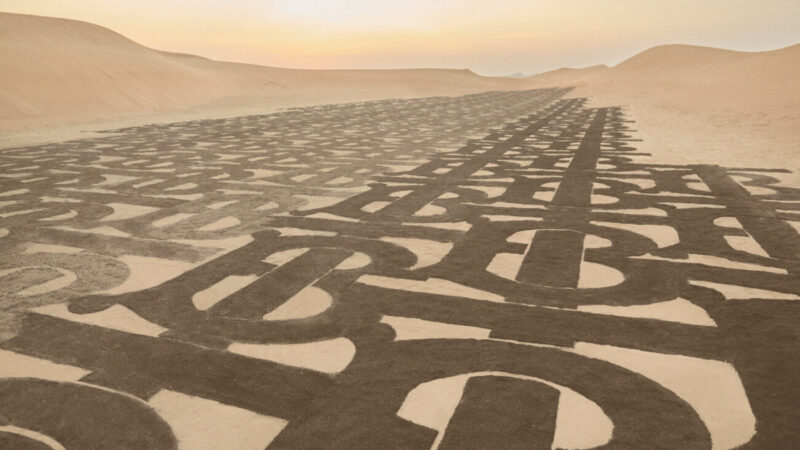 "If you create something in the desert, it will always cover it up – it has that ephemeral nature to it. The desert is unforgiving. But when you go out into the desert, it is always a collaboration with nature."
Nathaniel A. Alapide is the multidisciplinary artist who created huge sand inscriptions in the desert of Dubai with the Thomas Burberry Monogram introduced in the new TB Summer Monogram collection (here to find our more about the collection).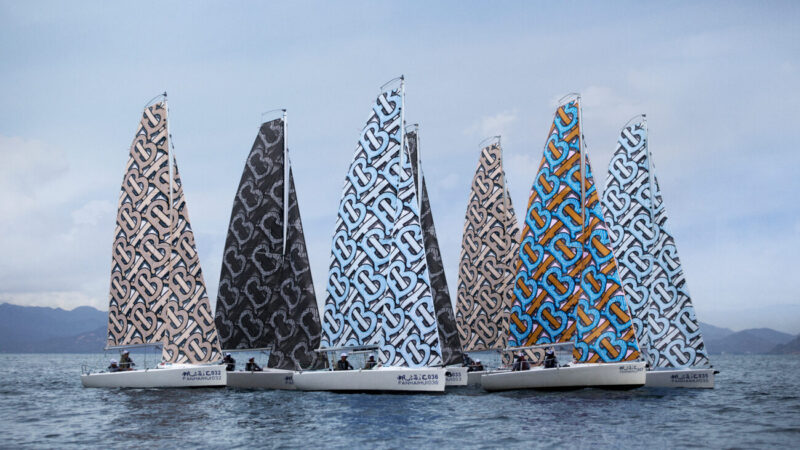 "When you're at sea, you really get to experience so many things that you can't experience on land – like seeing the sky full of stars or sometimes, groups of dolphins swimming alongside you. Mainly, I feel a sense of yearning but there's also freedom and then there's also happiness."
The captain Chen Pinglang guided a fleet of sailboats in the Shenzhen Harbour, where each of them featured on its sails the TB Summer Monogram with one of the four bold tones of the collection.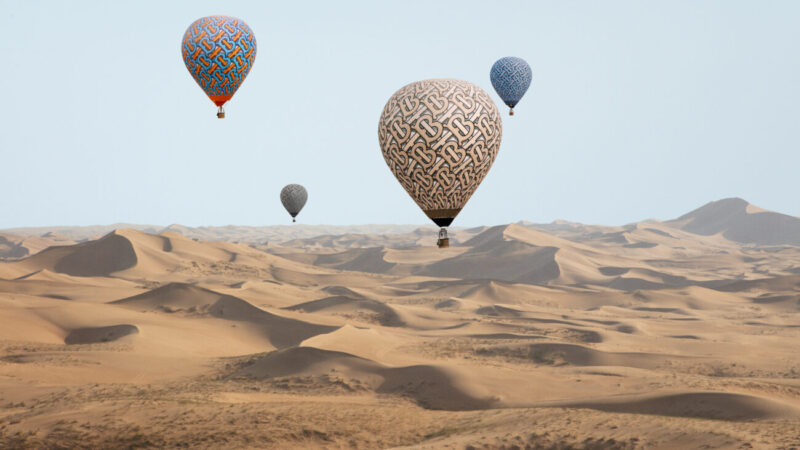 "Being in the air is like travelling between reality and fantasy. When you see Wuhai from that height, you will be amazed by the wonder of nature. You can't imagine how spectacular the environment is until you are up in the sky."
Cheng Peng, hot air balloon pilot, took flight at the break of dawn across Wuhai in Inner Mongolia with four hot air balloons, fully decorated with the TB Summer Monogram.