Just launched and already at the top of the perfumery charts: Moncler pour Femme and Moncler pour Homme are the olfactory version of that ésprit montagnard that, suspended between luxury and sportswear, has made duvet fashion famous throughout the world
Words by: Sandra Bardin
"Winter brings us closer – that's why we love it. We love creating warmth and sharing it with those we hold close to celebrate the power of coming together." Like a dance of joy is the claim that explains the images of the Moncler fashion campaign, B/W portraits of happy creatures hugging each other in a round of hugs. You see them in their beautiful duvets emanating warmth and love and you wonder what else these guys could want. Perhaps a warm, enveloping aura of refined luxury, the olfactory version of what they are wearing? It's Moncler again, with its eponymous fragrances representing an identical choice of style and comfort.
The legendary French-Italian brand of high-tech clothing inspired by the mountains, which over time has become the emblem of the versatile quilted down jacket for all occasions, always in balance between luxury and sportswear, now makes its debut in the perfumery with Moncler pour Femme and Moncler pour Homme: the new chapter in an evolutionary pathway in continuity with the brand's constant search for innovation between fashion and lifestyle and, in the case of the perfumes, with the selection of natural ingredients revisited in the light of the most advanced olfactory technologies.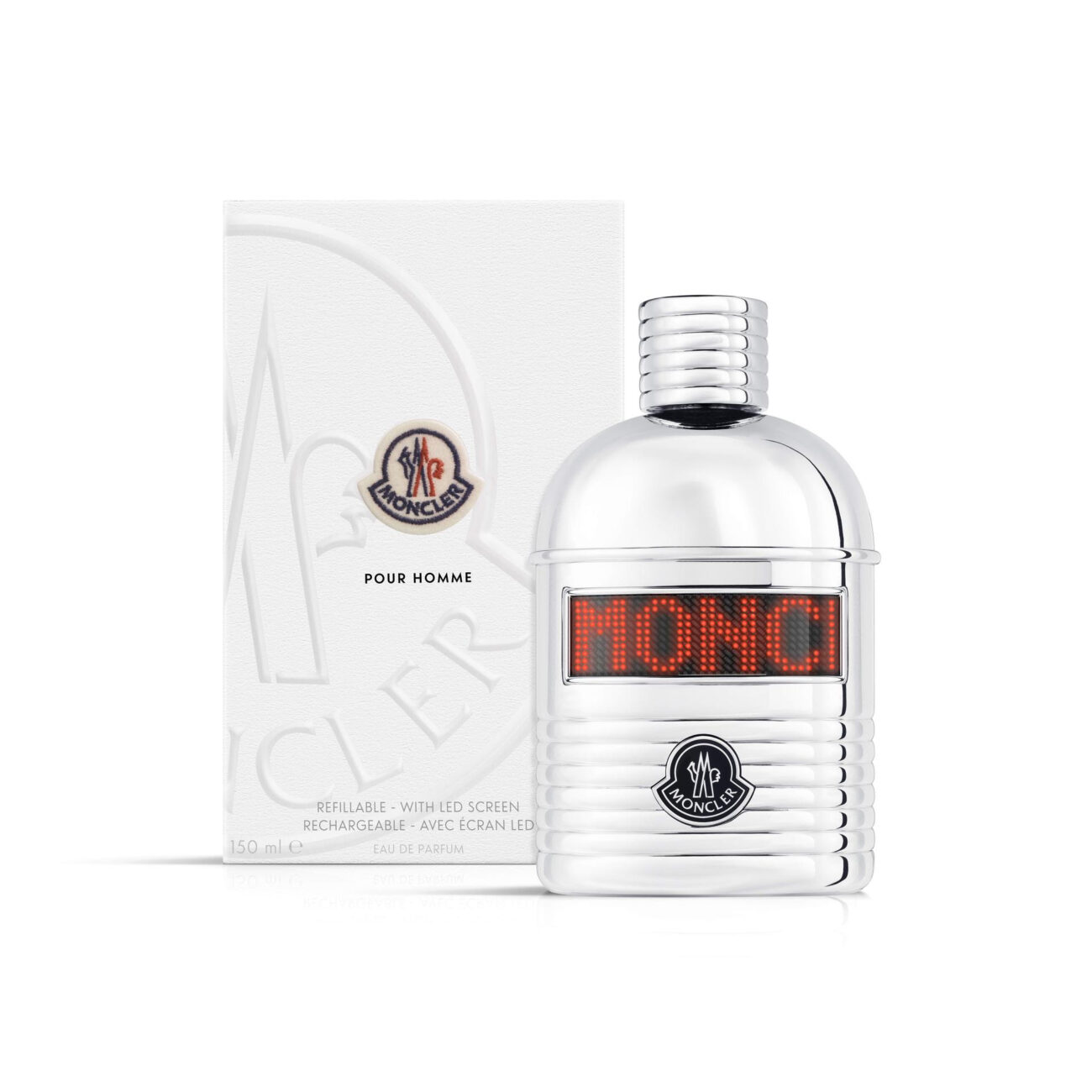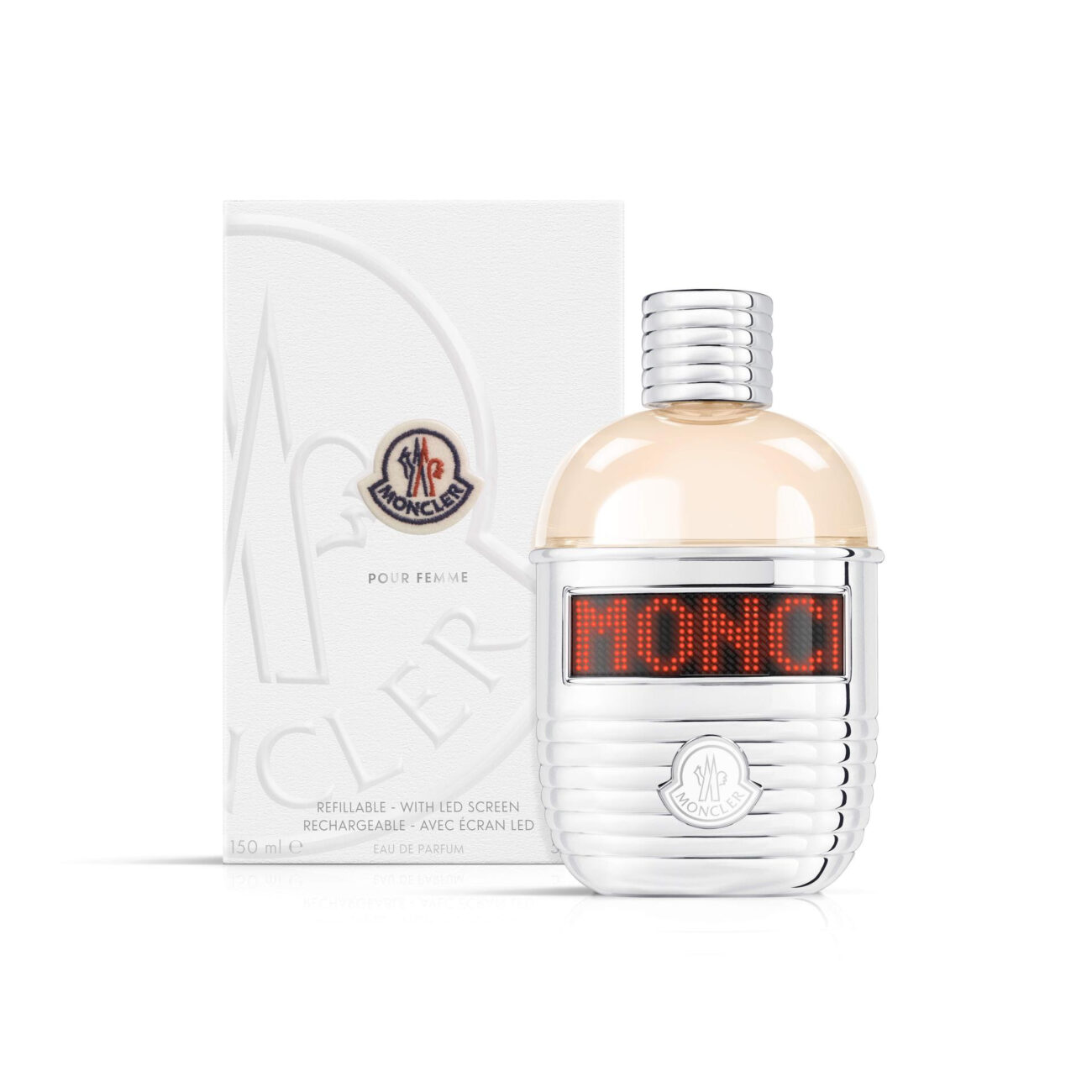 Evoking the outdoor spirit is the Mountain Woods accord, the fil rouge linking the two fragrances is the following: cedar wood is the woody note that communicates space and freshness, while amber and sandalwood envelop the whole in a relaxing softness. Then, each bouquet follows the vocation of the genre: in Moncler pour Femme the exclusive Powdery Snow accord dominates, evoking the luminous and sparkling sensation of fresh snow, while the floral notes of jasmine and aromatic vanilla enhance the sensual side. In Moncler pour Homme is the exclusive Alpine Green accord that prevails, an elegant freshness that evokes the breeze in the pine trees at high altitude and blends into the resinous-boisés tones of the base notes.
The alpine connotation of the brand, echoing challenges and adventures, is confirmed in the fluted silver-finish bottle-bottles that echo the iconic quilting, with minimal differences in the two versions pour Homme and pour Femme. What makes the packaging extraordinary, however, is the LED design which offers an unprecedented high-tech function: on the 150 ml flask, the special display houses a luminous mobile lettering, which can be put together by the user using a smartphone app with Bluetooth technology, which runs along the mirrored front of the bottle.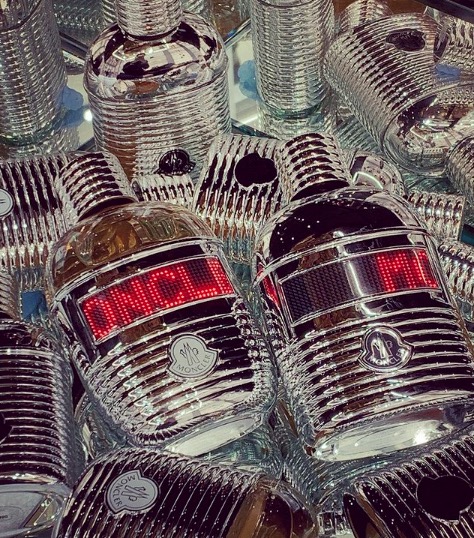 This is a great idea for personalising the flask with a name or nickname, for surprising people with a surprise message, for writing a holiday greeting…
The lettering is activated by a button: white for her, black for him.